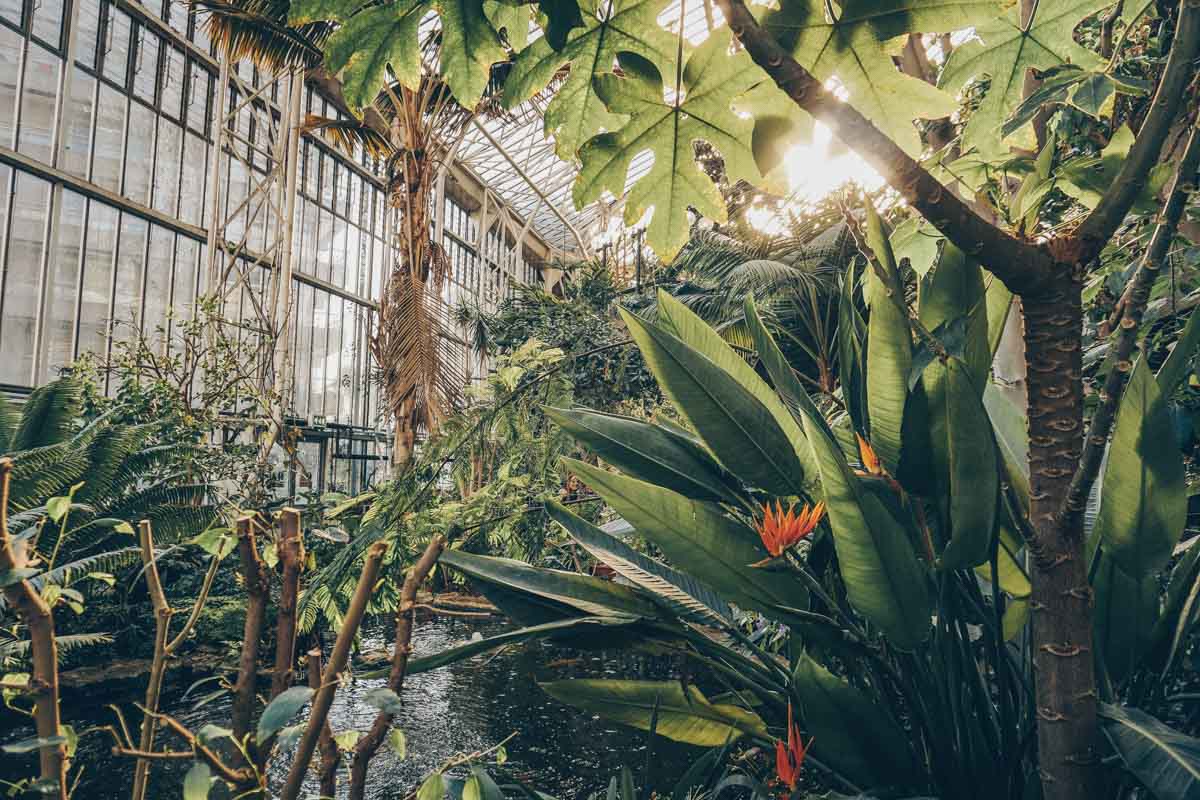 Discover more than 60+ of the best things to do in London with this handy guide. From the classics to the downright quirky.
First of all, let's start this feature by acknowledging the cold, hard truth.
It's pretty tough to pick the best things to do in London.
Even as a team of avid London chroniclers, our calendar is full of new spots that are opening, obscure gems and places we love so much they warrant going time and time again.
In other words, there are so many places to see in London that you could write an encyclopaedia on it and barely even scratch the surface.
That said, there are some landmarks, locations and activities that are so iconic or straight-up awesome that you simply have to give them a try.
First time in London? Grab an eyeful of Buckingham Palace, Tower Bridge and the London Eye.
Live in London but not made time to see the exuberant Changing of the Guard ceremony? Shame on you.
These 60+ places and activities are the things that we recommend everyone do in London. No matter how many times you've been or how long you've lived here, you'd be surprised of the things that fall through the cracks.
You won't find all of these destinations in the guidebooks – some are secret gems, others are some of the city's biggest icons – they all offer a unique view of London that you have to experience.
Ready to explore? Let's discover 60+ rather brilliant things to see and do in London.
Top 10 Things to do in London
Buckingham Palace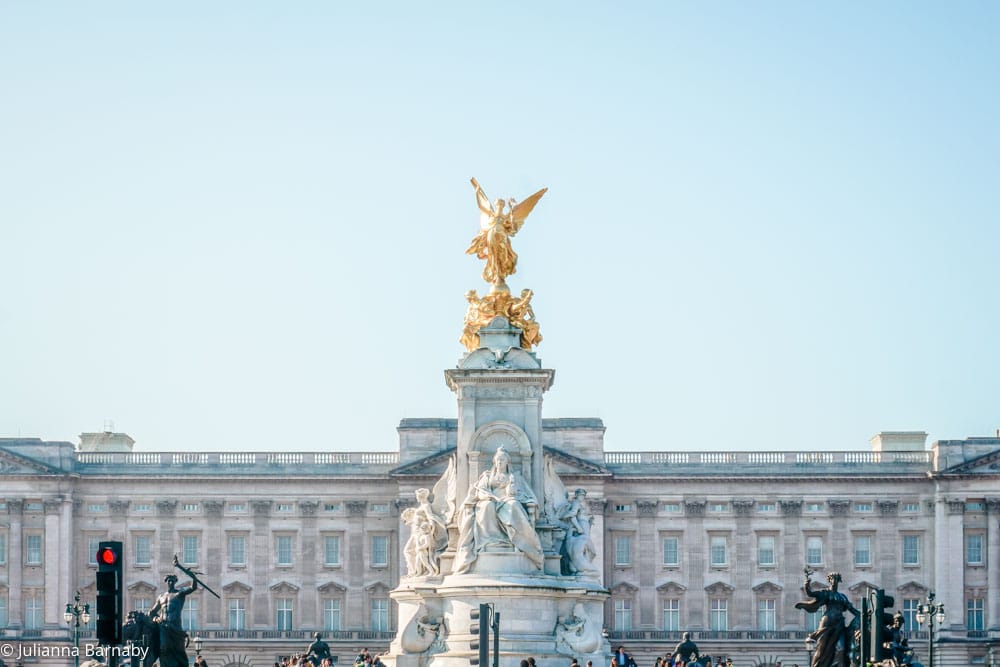 If you don't snap a picture out the front of Buckingham Palace, have you really even visited London?
The chances of seeing Queen Liz and her corgis in the garden are pretty low, but it's definitely a London must see.
How to Go: For the State Rooms' seasonal opening, check availability and book your ticket
Westminster Abbey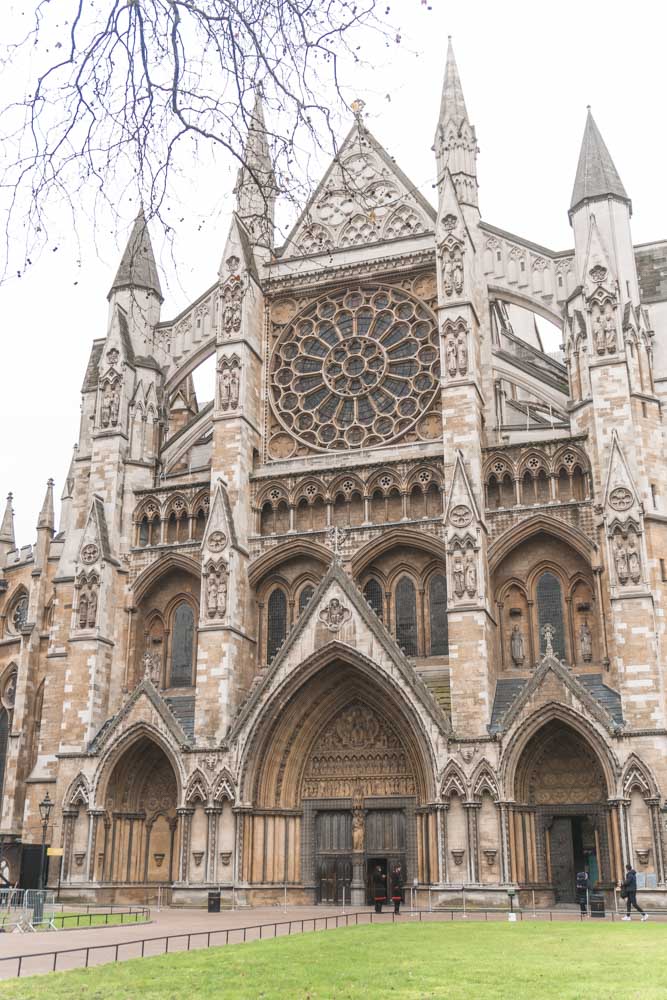 You may recognise Westminster Abbey as the backdrop for several elaborate royal weddings that were beamed around the world. You know, like Charles & Diana, and Kate and Wills.
If it's fit for a royal wedding then you just know it's going to be pretty spectacular – and it sure is. No wonder it's one of the main things to do in London.
How to Go: Buy Skip the Line Tickets with Audio Guide
The London Eye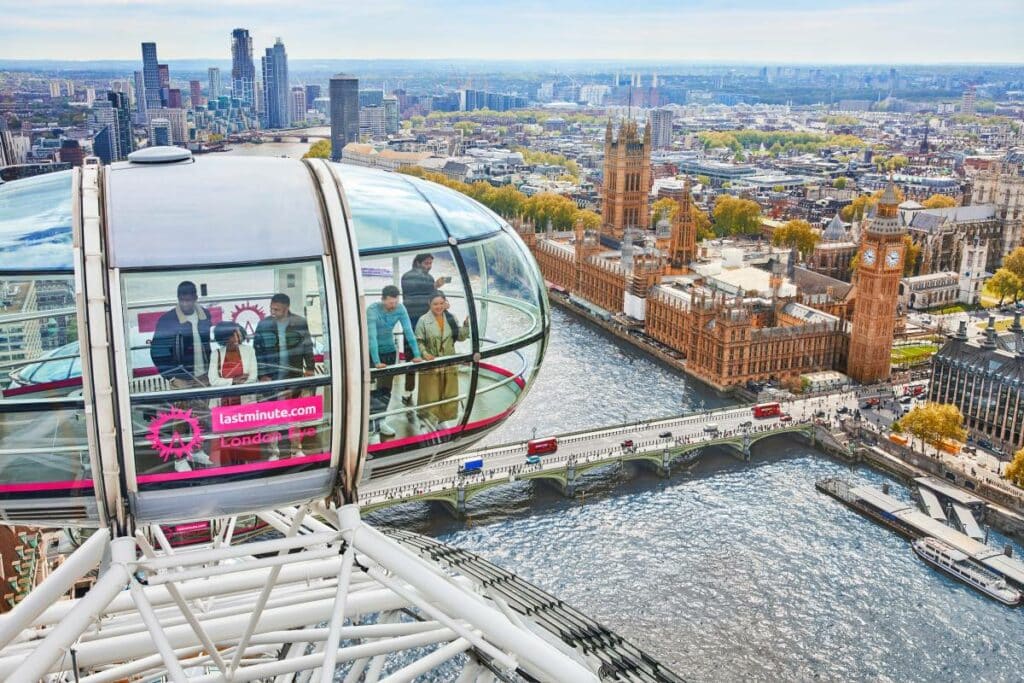 The London Eye has long cast off its rather dated name The Millennium Wheel – but it still has the great views and wow factor it did when it opened in the year 2000.
Let's face it – you can't not feature The London Eye on a guide to the top ten things to do in London – glide serenely around the 25-minute circuit and take in the views.
You can even see as far as Windsor on a clear day.
How to Go: Book your tickets in advance
Sky Garden
There are a few impressive gardens in London, but perhaps the most unique is the Sky Garden.
As the name suggests, it's a green space that sits near the top of the "Walkie Talkie" building. Extra pluses? It's England's highest public garden, and it's totally free. Win.
How to Go: Book a free visit here or pop in for breakfast when there are zero queues
The Houses of Parliament and Big Ben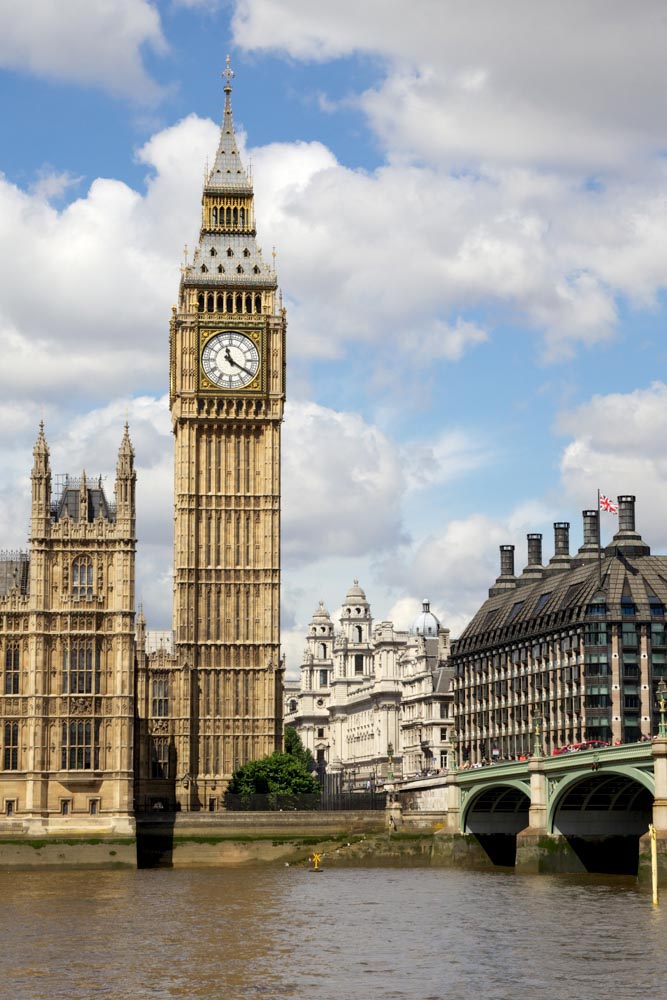 Say what you like about politicians, you've got to admit they've got a pretty incredible home base in London. The intricate Gothic architecture is seriously top notch. You can tour the insides when they're not busy you know, running the country.
You'll also be able to snap pics in front of Big Ben (top marks if you can tell us what it's real name is).
How to Go: Get a behind the scenes tour of Westminster
Tower Bridge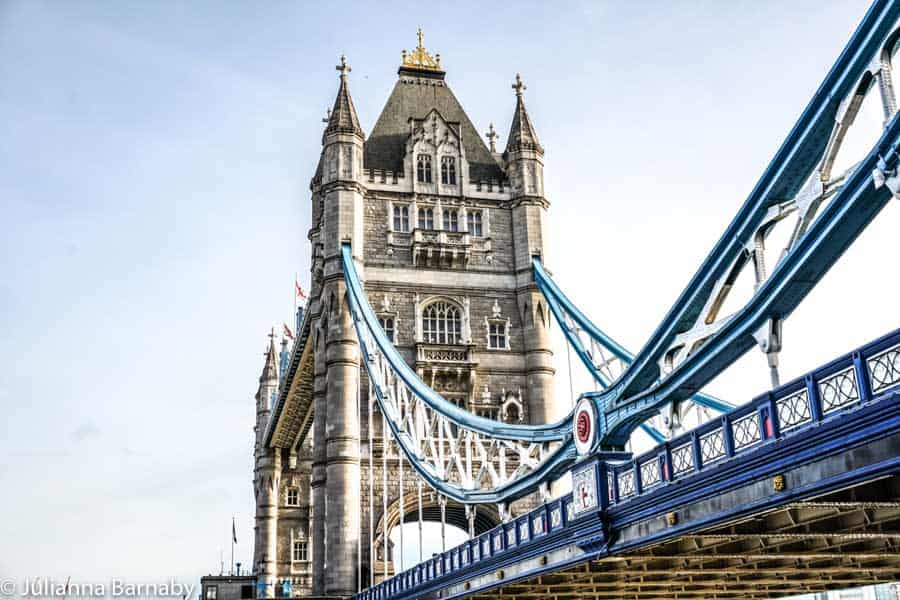 Pretty close to the list of top things to see in London is Tower Bridge (not be confused with the far less pretty London Bridge further upriver).
Impressive. Majestic. Imposing. We could think of lots of superlatives to use here – but we recommend you just check it out for yourself.
How to Go: Buy an advanced ticket for a discount online
Tower of London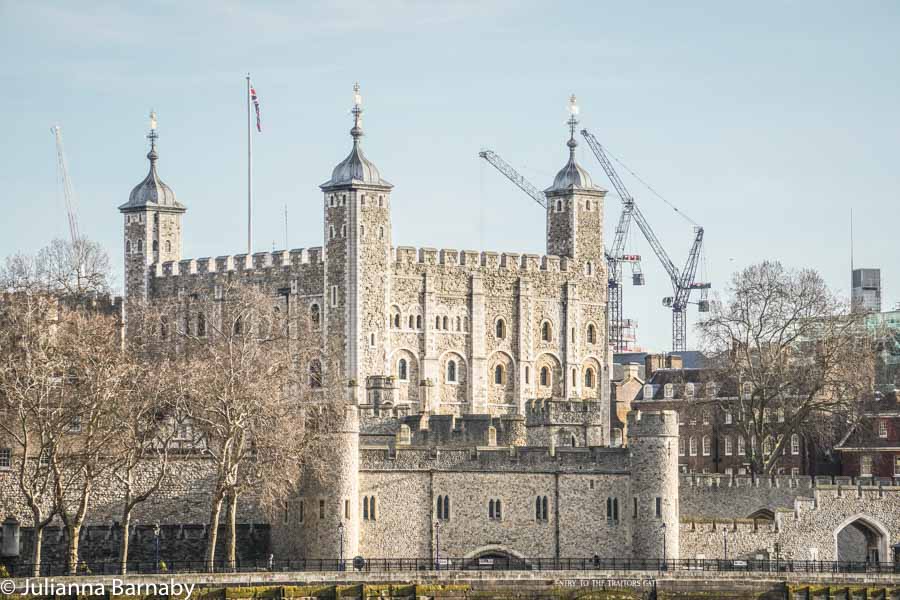 The clearest example of London's dramatic and sometimes devilish history is the Tower of London. Centuries ago, it was the place for notorious prisoners (generally of the political variety).
Today, it's a kind of grim attraction – with the added bonus of being home to the impressive Crown Jewels.
How to Go: Get a skip-the-line ticket
The Shard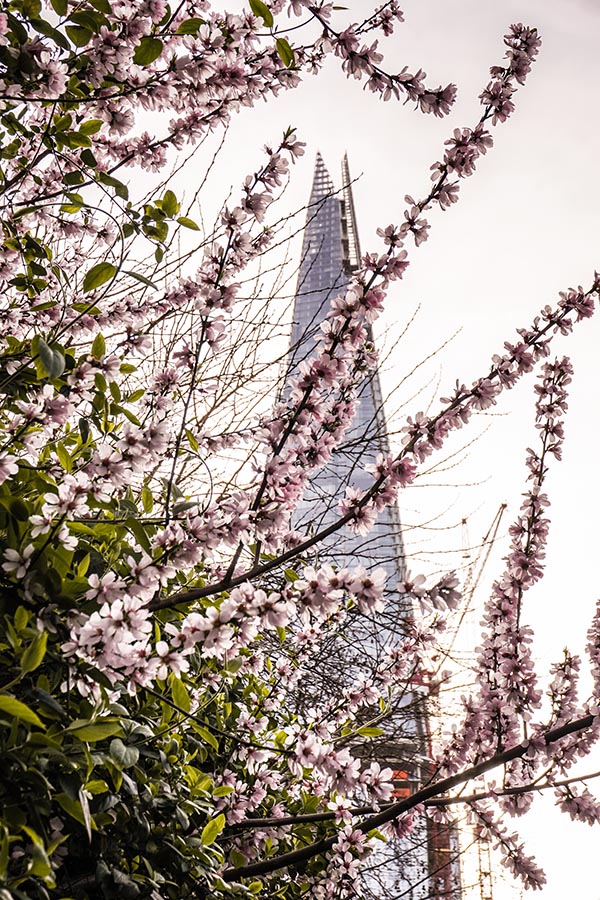 If you're looking for the best things to see in London, you won't need to work hard to spot The Shard.
Europe's tallest building is immediately recognisable as the most glittering part of the London skyline.
There's a super impressive observation deck, as well as several bars and restaurants (including one of our favourites – Aqua Shard) if you want to get inside.
How to Go: Free just to look, or get your ticket to the View from the Shard
Piccadilly Circus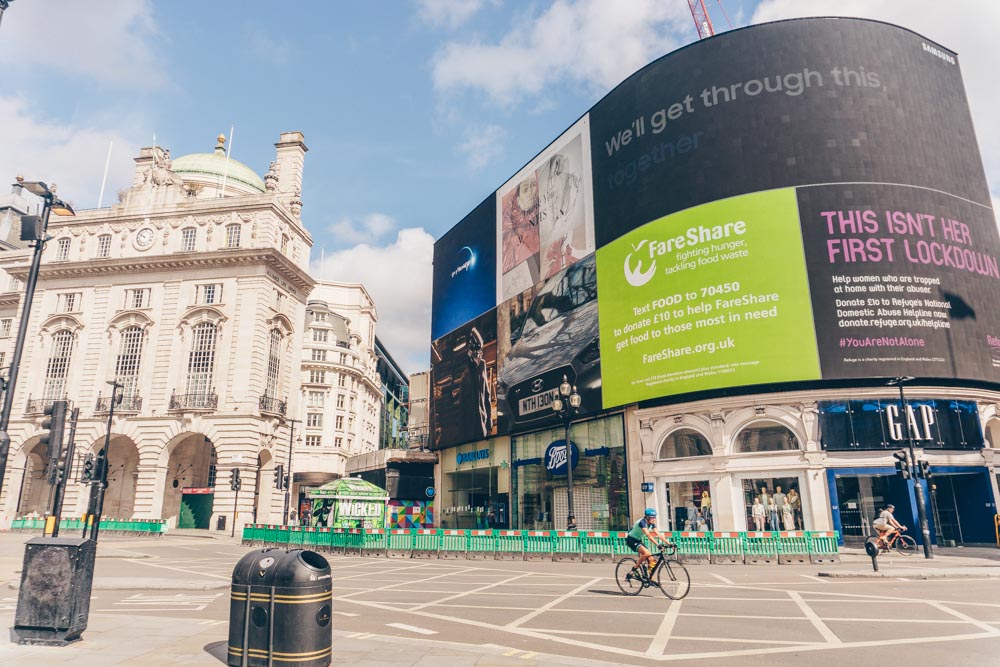 Piccadilly Circus is one of those totally overwhelming and totally awesome places that remind you that you're standing in one of the world's great cities.
A road junction in London's West End, it's a central point for shopping, nightlife and dining – as well as a bright attraction in its own right. There's no doubt it's one of the top 10 best things to do in London.
St Paul's Cathedral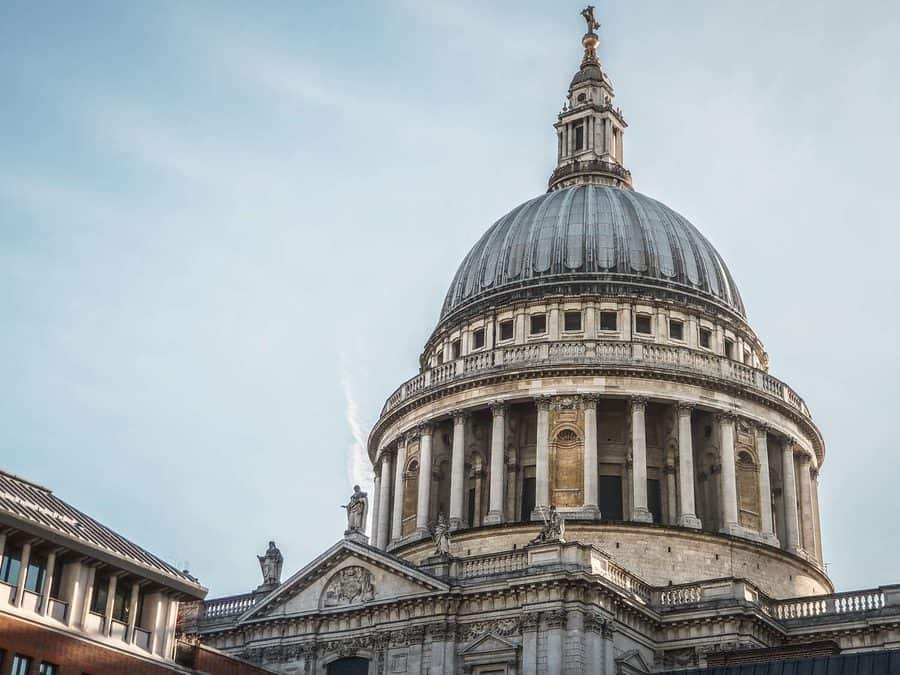 Wondering what to see in London? St Paul's Cathedral should go straight to the top of your list. Arguably Sir Christopher Wren's most beautiful work (and he had a fair few beautiful works), St Paul's Cathedral is an utter delight.
The Baroque beauty is free to enter if you are worshipping, or grab yourself a ticket so you can explore it all – including the Dome.
How to Go: Get a discounted skip the line ticket in advance
Things to do in Central London
Trafalgar Square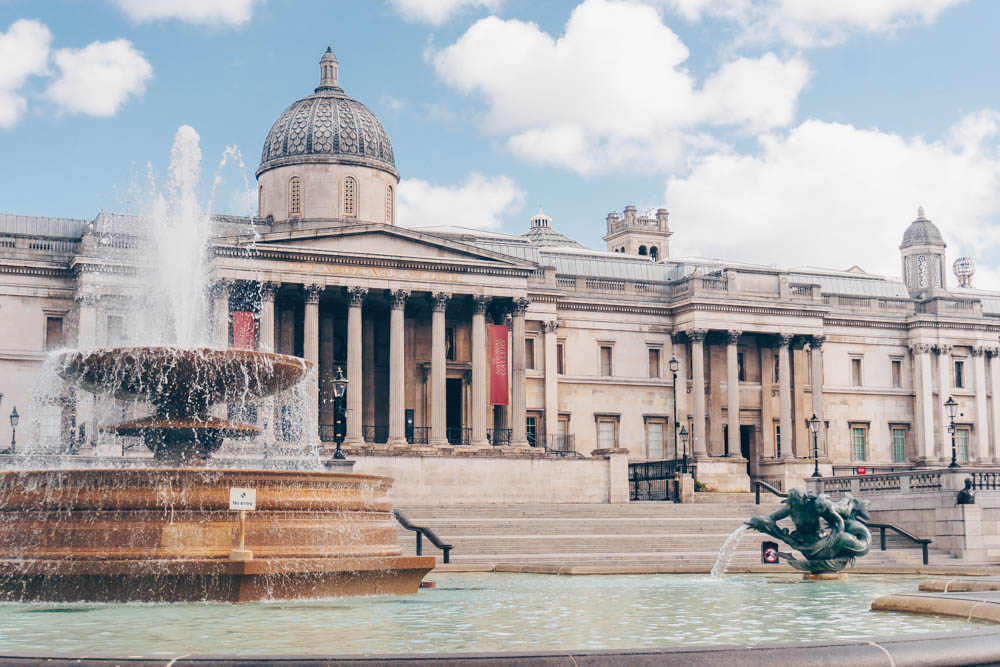 London's most famous public square was originally named to commemorate Britain's victory over France in the Napoleonic Wars.
Today, it's a bustling hub in central London. As well as lots and lots of people, you can also expect to see various art installations and buskers as well.
CityDays' London Treasure Hunts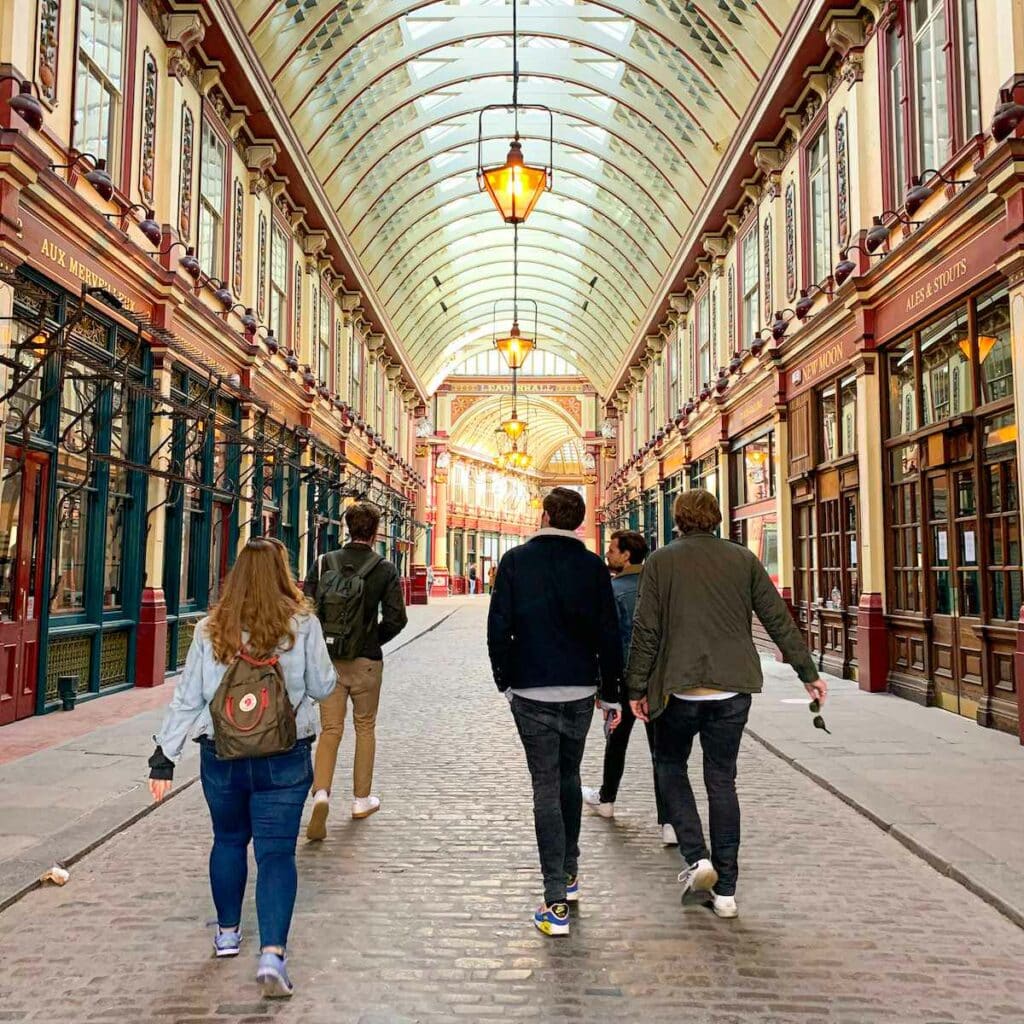 When it comes to London landmarks, there's no better way to explore than via an immersive scavenger hunt. And that's where City Days comes in.
They've curated an epic selection of hunts that see you follow clues around the city. Captivating stories challenge you to experience London's coolest spots and hidden locations – and there are discounts in numerous pubs along the way so that you can decipher the clues over a pint or two.
Whether you like the sound of fleeing from witches in Greenwich, twisting your way through Kensington's mysterious mews, or even taking on mediaeval south London, there's certain to be a London scavenger hunt that tickles your fancy.Better yet, tickets start at just £15 per person – so get the gang together for an immersive afternoon in London and get ready to discover the city we love so much.
Madame Tussauds London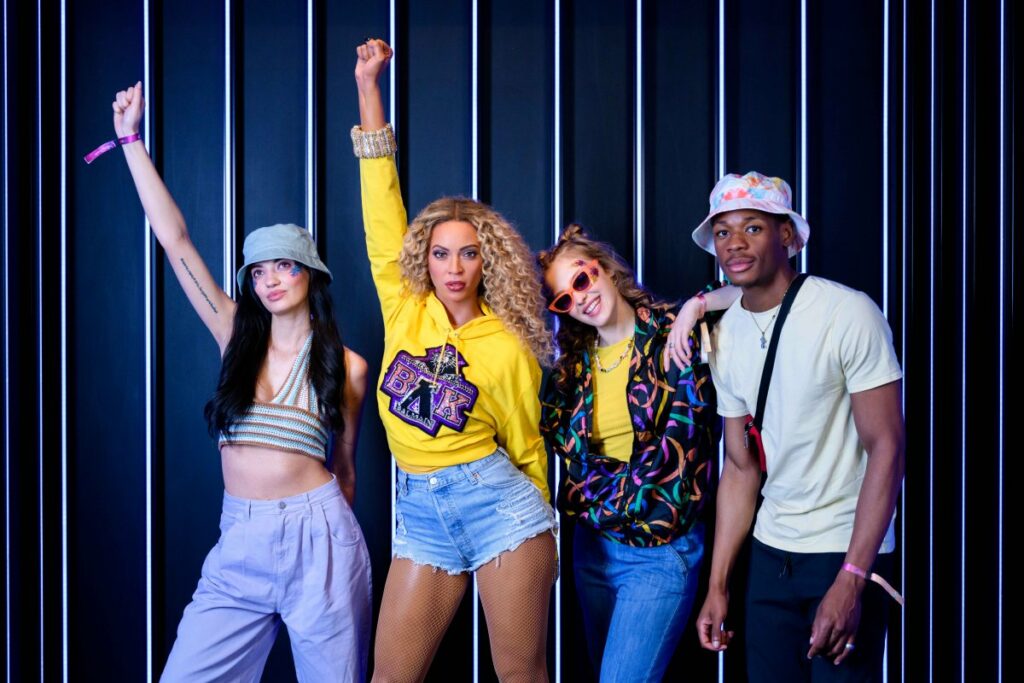 If you ask us, there's nothing quite as fun as pulling silly poses next to your favourite celebrity. And Madame Tussauds is the global attraction that allows you to do just that.
We might be biased, but we think Madame Tussauds in London is the best one. From your favourite Marvel heroes and singers (we always head straight for Queen Bey) to Star Wars characters and even a couple of Royal faces, these wax figures are as close as you're going to get to the real thing.
How to go: Book your tickets in advance
Covent Garden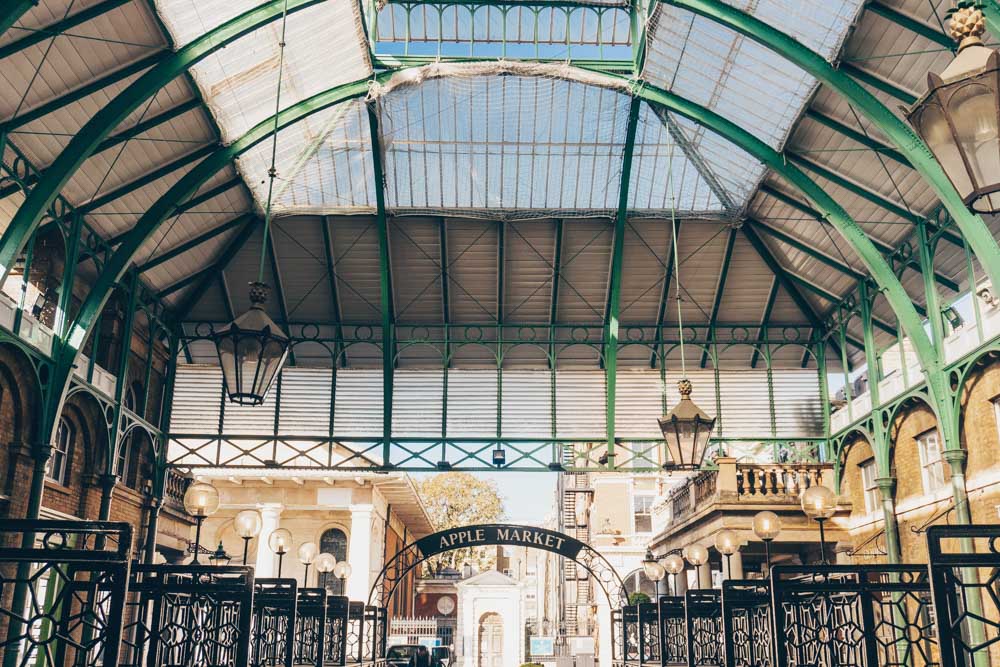 Exploring one of the city's most iconic and bustling neighbourhoods is definitely one of the best things to do in London.
We're talking about Covent Garden, with its plethora of fabulous shopping, dining and nightlife options. Prepare your credit card for a rinsing if you do go shopping, otherwise just gawk at the talented (and not-so-talented) performers that throng around the market.
Soho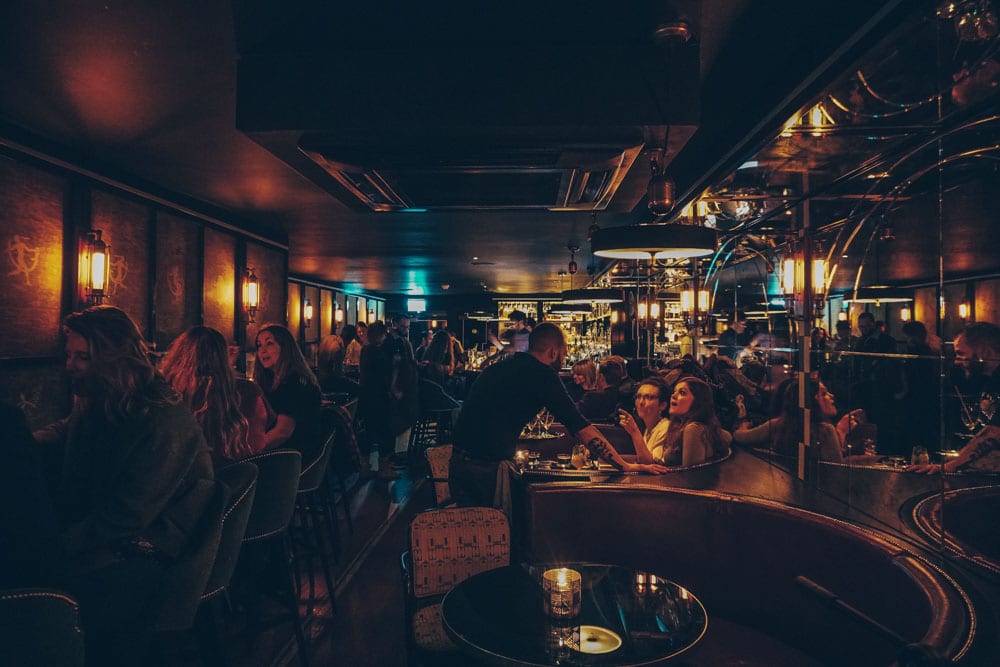 Long associated with the more salacious side of life, Soho has been London's nightlife hotspot for decades thanks to its proximity to the city's theatres. It's also been a hangout for London's famous artists and writers, Bacon, Burroughs, Freud all spent their time milling about the cafes and bars of Soho's seedy streets.
While it's cleaned up its act a little in the present day, it's still got that decadent vibe. The naughty neon signage certainly helps with that.
The British Museum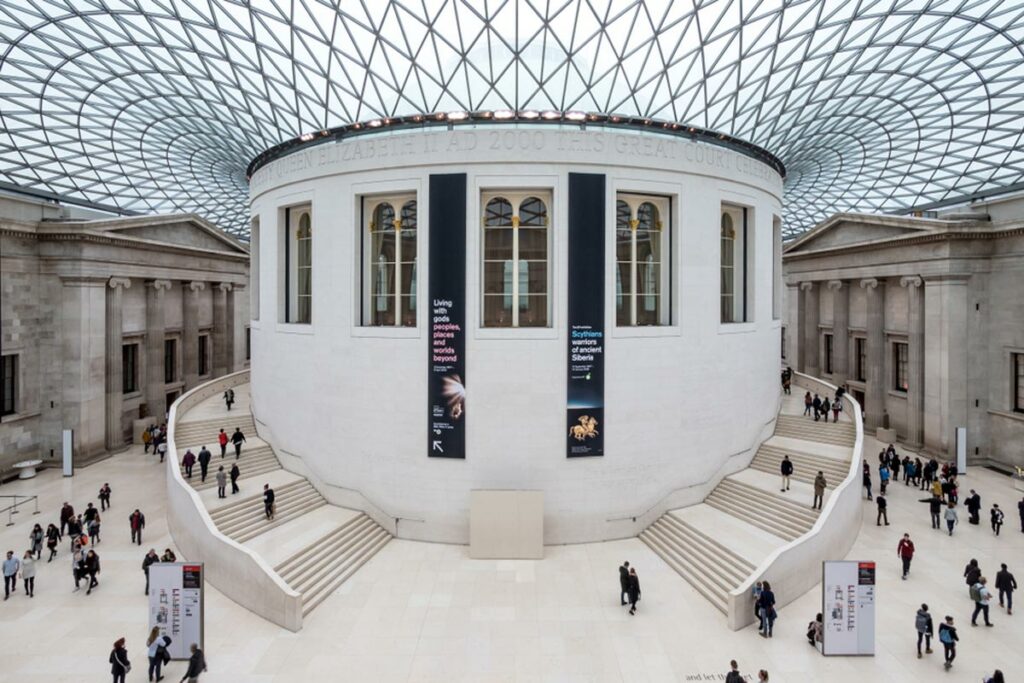 If you could only visit one museum in your entire life, the British Museum would be a pretty good shout.
The history under its roof is truly astonishing – particularly its Egyptian collection that includes the famed Rosetta Stone.
Best of all? Entrance to the permanent exhibitions is free.
How to Go: Entry is free, so just turn up. You can also book a guided tour.
Changing of the Guard at Buckingham Palace (Or Horse Guards Parade)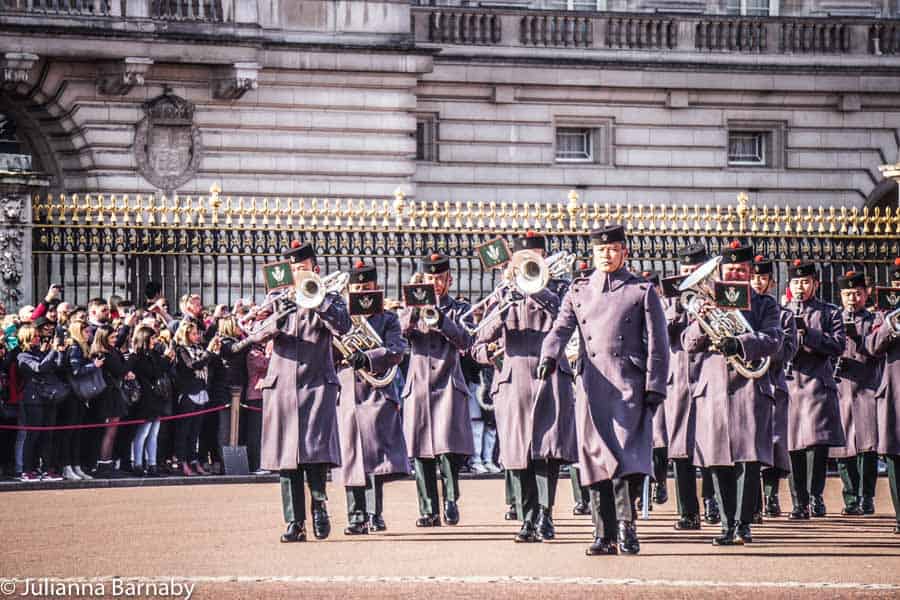 Us Brits love a bit of pomp and pageantry, especially if it involves the Royal Family. And it doesn't get more pageant-y or pompous (in a good way) than the Changing of the Guard.
That's the well-known ceremony where the Palace Guards do an elaborate handover ceremony between the Old Guard and the New Guard. Can't get enough? You can also see the parade at Horse Guards Parade too.
How to Go: It's free to watch (be sure to get there early) or get a tour guide
South Bank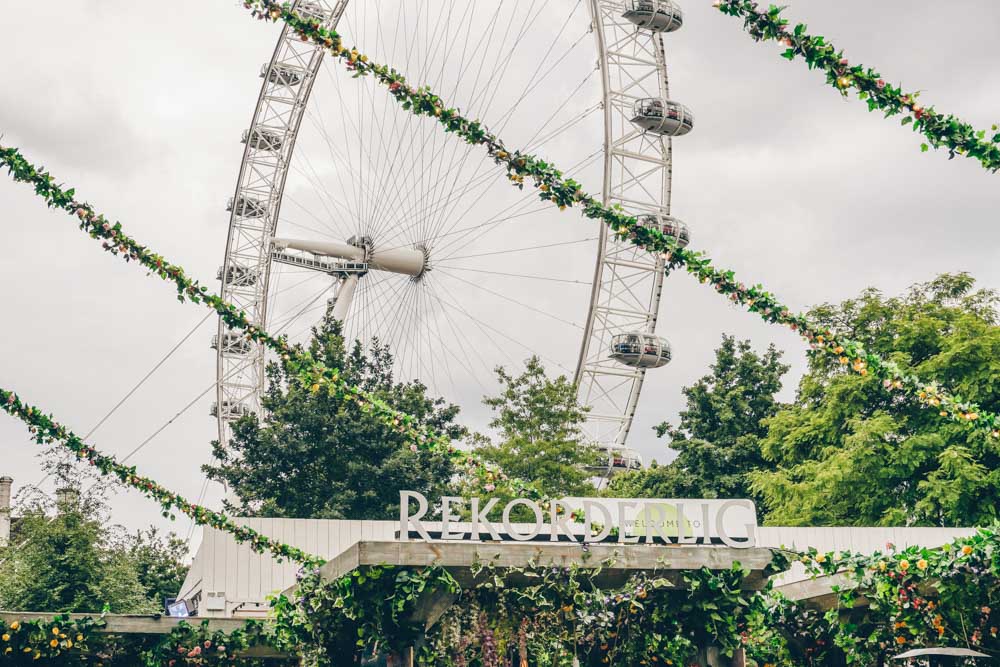 The South Bank is one of London's most bustling spots and a real must do in London. The name might give you a clue, but it's a stretch along the south bank of the Thames – and one of London's most important cultural hubs to boot.
The South Bank Centre, BFI South Bank, Royal Festival Hall, The National Theatre – let's just say that if you're looking for musical performances, art exhibitions, theatre and film shows – it's a great place to start.
Add to that a pretty fab second hand book market, street food market and some brilliant restaurants and you're onto a winner.
How to Go: See what's on at the South Bank Centre website.
Read Next: The South Bank Area Guide
Visit London's Old Pubs
If there's one thing both local Londoners and visitors love equally, it's visiting London's old pubs. They're definitely contenders for London's most important cultural icons.
London's pubs range from kooky and quirky through to modern foodie haunts (with plenty of crossover).
There's even a few that are said to be haunted, so be sure to keep your wits about you as you sip a pint (of ale, of course).
How to Go: Try one of many pub tours or explore solo.
St James's Park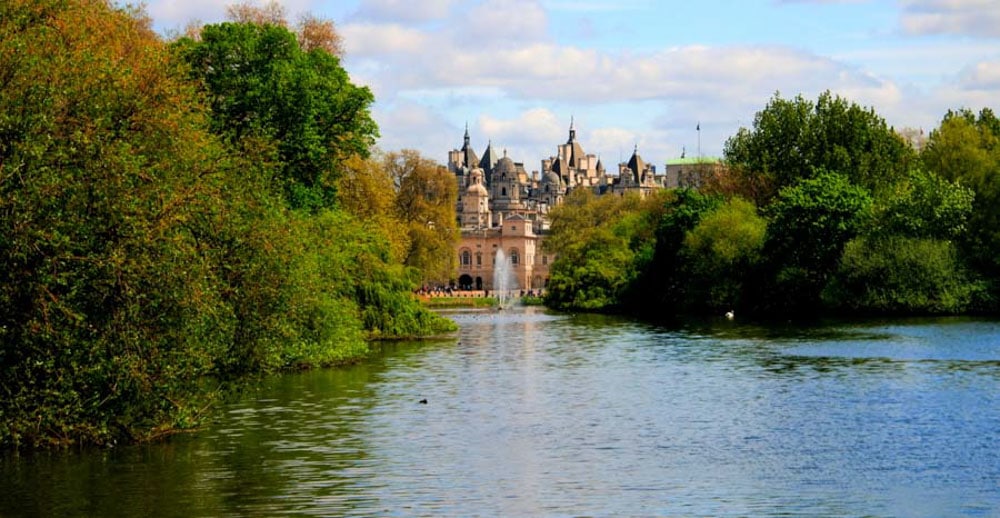 Ah, to be the Queen. Adoring subjects (well, some at least). Adorable corgis. And one seriously epic front lawn.
We're talking about St James's Park, the 23-hectare green space that sits out the front of Buckingham Palace.
There's ample green space for a picnic, a gorgeous lake as well as playground equipment for the kids. And lots of birds and squirrels.
How to Go: Get more information at the Royal Parks website.
Somerset House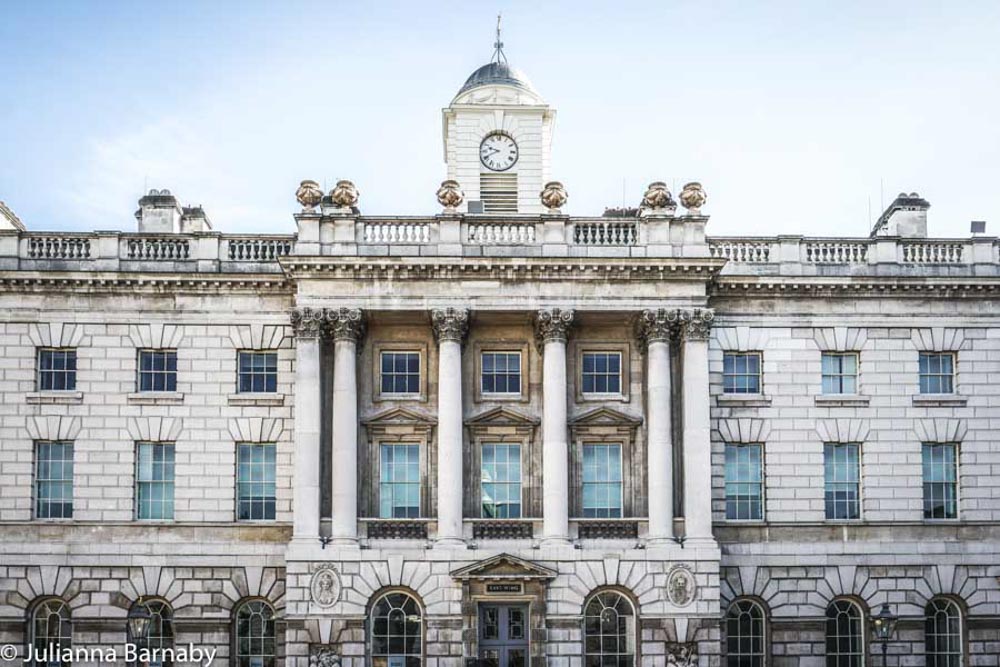 Somerset House is one of central London's most vibrant spots. An old historic mansion – the last of the Thameside palaces that used to line this part of the river, it's been transformed into a cultural hotspot.
These days it doubles up as an art gallery, event space, cafe, restaurant as well as entrepreneurial hub – there's always plenty to explore.
How to Go: See what's on at the Somerset House website
Find London's Harry Potter Filming Locations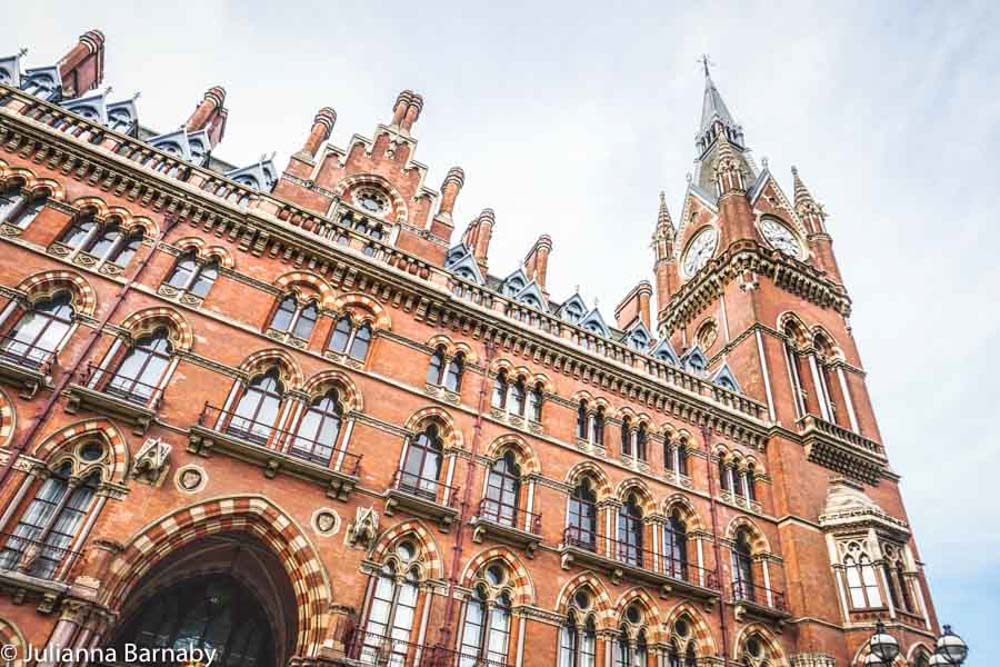 There is something about stepping foot in London that makes you suddenly go a little bit (or maybe a lot) Potter mad. No, really – it happens to everyone.
Luckily, there are plenty of ways to get your HP fix. There are many Harry Potter filming locations in London, making it easy to do a DIY or guided walking tour.
Plus, they're scattered between many of the must see things in London, so it's a good way to take in the sights.
How to Go: Do-it-yourself or join a walking tour like this one.
Sea Life London Aquarium
Did you have a fish tank as a kid? Now imagine that times by about fifty thousand – and you've come some of the way to imagining the Sea Life London Aquarium.
As well as one giant tank with all sorts of cool sea creatures, there are also numerous other exhibits with marine animals including penguins and sea turtles.
How to Go: Get your ticket in advance
Afternoon Tea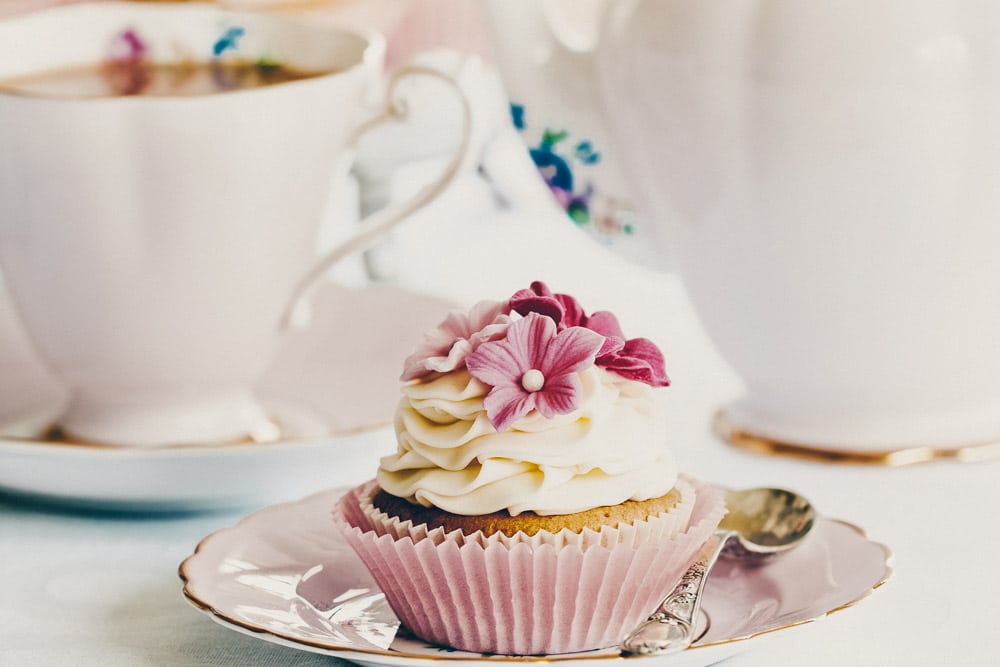 If there's one must-try signature dish in London, it's an afternoon tea. Complete with scones, sandwiches and – most importantly – tea.
The city presents plenty of options. You can just stop off for a simple, quick one – or, as we suggest, head for somewhere a little more fancy and enjoy the whole experience in style. We've got a guide to all the best ones here. We've even got a guide to places you can go for a vegan afternoon tea.
How to Go: Book one of the city's famous afternoon teas (The Ritz, Claridge's, The Dorchester and The Goring are classics) or try afternoon tea on the Thames
Temple Church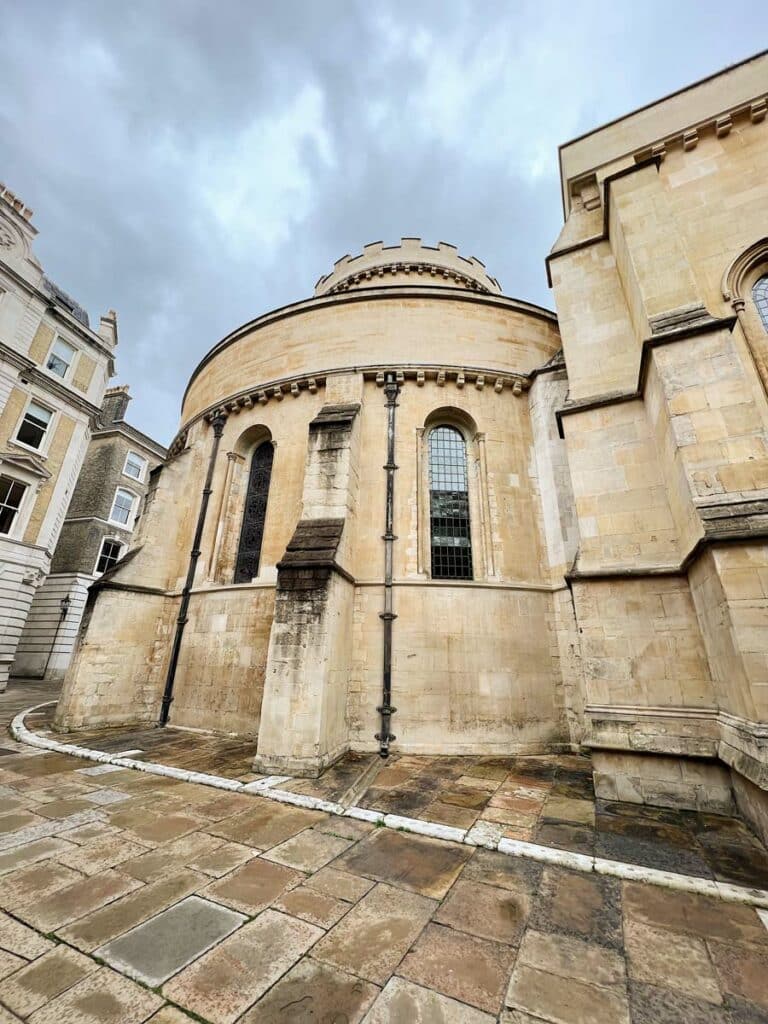 This peculiar church located just off Fleet Street is one of the oldest buildings in London. The experts can date it all the way back to the reign of King John (1199–1216).
Why does it have the name Temple? Because it was originally owned by the Knights Templar – that's how old this place is.
You can have a good look around. Much of what you'll see in the church has been renovated over the centuries, but there are some truly ancient bits to see. You can read all abou the history in our article here.
The Millennium Bridge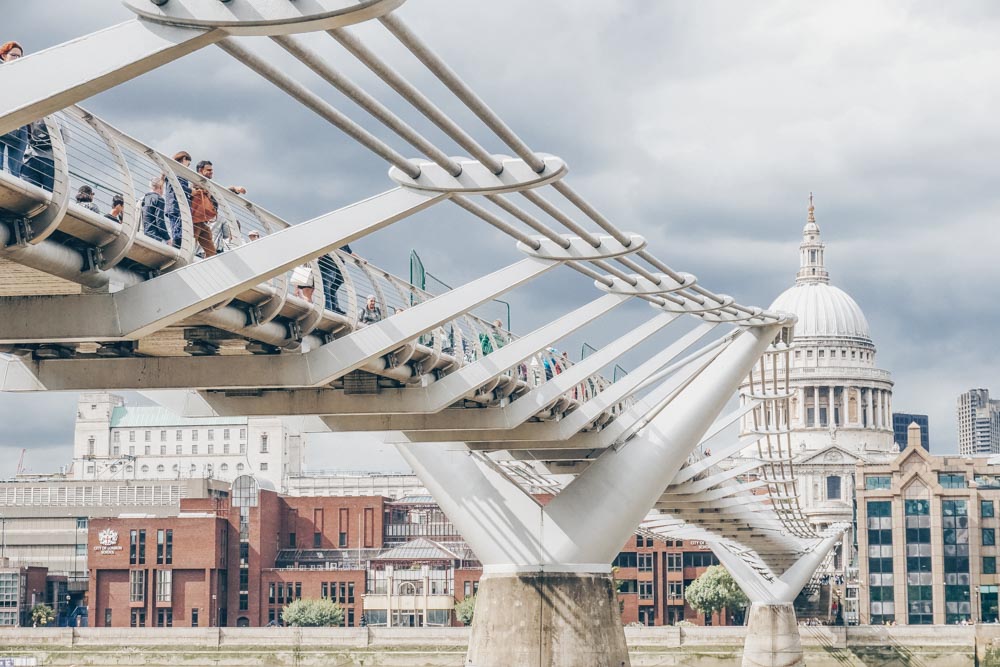 One of the most interesting things about London is the juxtaposition of historic old buildings and brand spanking new ones.
Take for instance the Millennium Bridge: a glitzy and new (well, as much as 2000 is new) bridge spanning the Thames. It seems everyone in London has an opinion on it (love it or hate it, very few people are ambivalent about it), so why not add yours?
The Tate Modern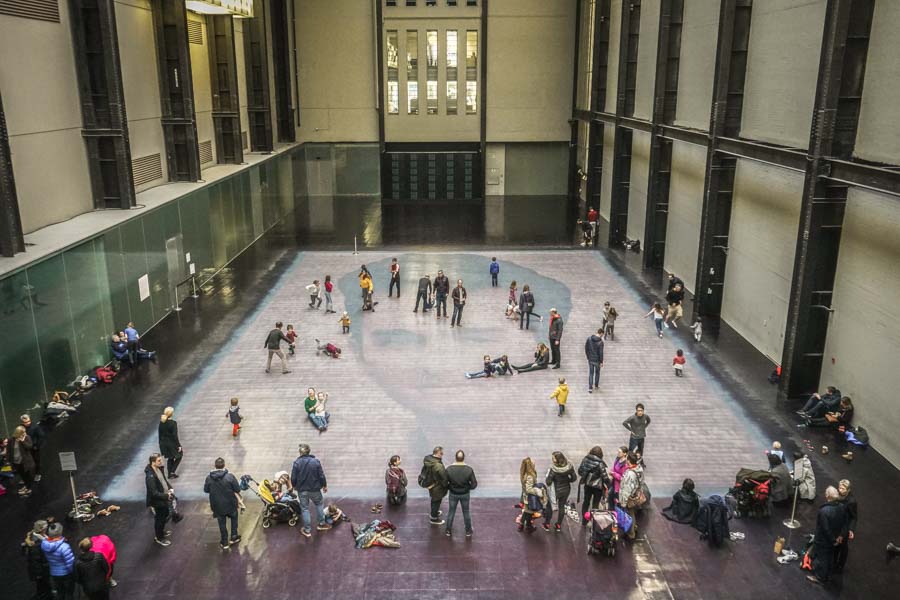 The Tate Modern is the younger and more rebellious sister of the stately Tate Britain.
Devoted to modern art, it's the best place to go in London if you've got any interest in contemporary art. The collection is a who's who of Modern Art. Tracey Emin, Damien Hirst, Roy Lichtenstein, Pablo Picassso – you name it, the Tate Modern has got it.
How to Go: Plan your visit on the Tate Modern's website. You can even cross Millennium Bridge to get there, ticking off two of these entries in one.
National Gallery & National Portrait Gallery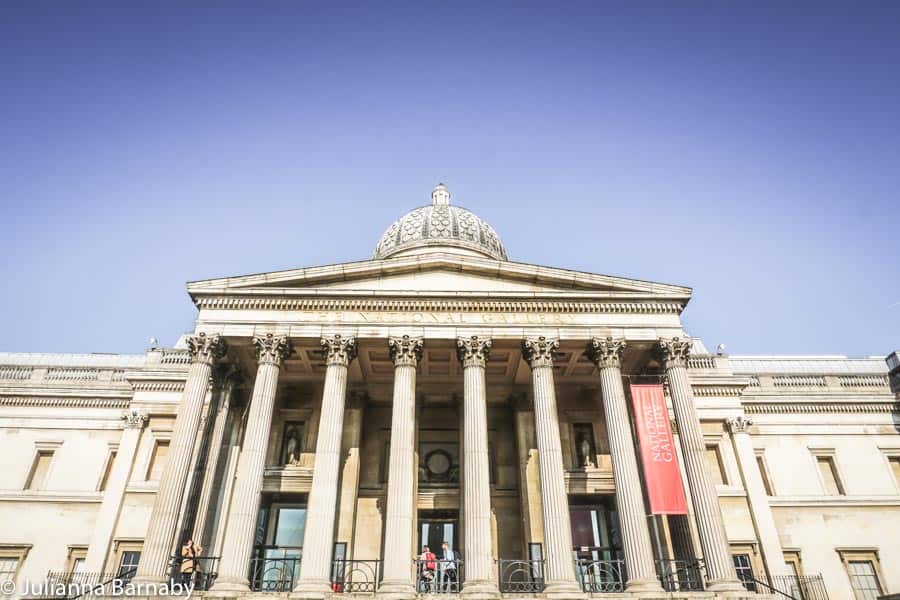 Sitting side by side, the National Gallery and National Portrait Gallery house two of Europe's most important art collections.
The National Gallery features works by many of the world's great artists, from the 12th to 20th Century.
On the other hand, works in the National Portrait Gallery are selected due to the significance of the subject.
How to Go: Entrance to both museums is free. Alternatively, you can take a guided tour of the National Gallery
Visit Dickens' House
Few people have impacted the English language like Dickens. And few people have captured the London they lived in like him either.
Whether you're an avid reader or just curious as to what Dickensian London was really like, you'll get a kick out of the Dickens Museum.
It's based out of his old house and the people behind the museum have preserved it well. You can see the desk he wrote some of his finest works from, and see the podium where he gave his renowned readings.
Naturally the staff there are the highest of Dickens fans and happy to talk your ear off about the man and his work.
The Monument
It's hard to understate the impact that the Great Fire of London had on the city back in 1666. Not only did several Londoners lose their lives, but it razed much of the city to the ground.
There's no starker reminder of this than The Monument, an impressive column that was erected to memorialise this tragic and dramatic event.How to Go: Buy advance tickets from The Monument's website
Borough Market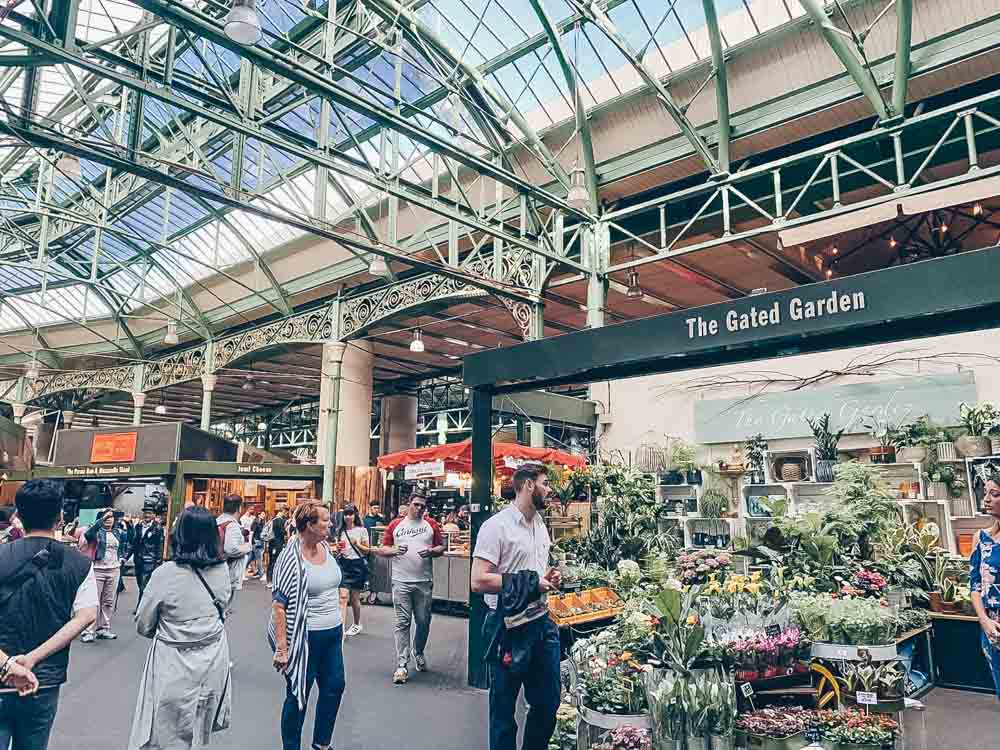 Borough Market is a food lover's dream come true. Located under a railway line not far from London Bridge, it's totally enticing.
There's food from all over the world, from British scotch eggs to Argentinian street food and so much in between. Prepare to be amazed (and to leave very full).
How to Go: Find out more information and opening hours on Borough Market's site
Ride The Thames Clipper
Don't just take in the Thames from the riverside – get on it with the Thames Clipper.
The Thames Clipper is one of those London secrets that is hidden in plain sight – a public transport service that plies its way along the river. A jaunt along the Thames that won't break the bank. It's a great way to take in another view of London.
How to Go: Get tickets from the Thames Clipper website or use your Oyster Card. You can even just tap in with a bank card these days.
The Barbican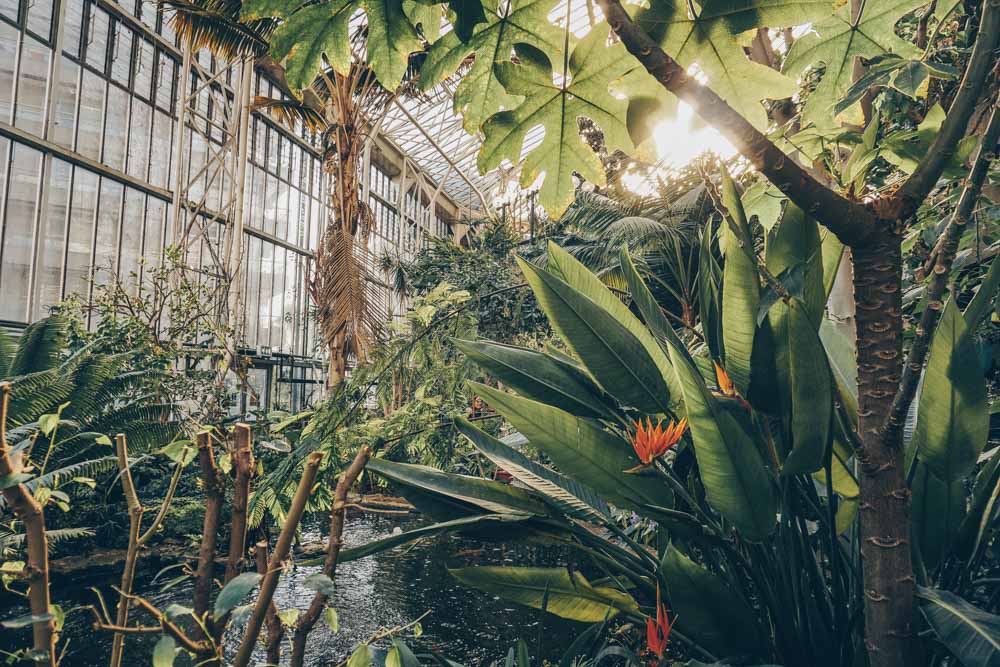 The Barbican is one of the capital's most controversial buildings (it was built in the Brutalist style – think lots and lots and lots of concrete and clean lines) – so much so that it was once voted the ugliest building in London.
We strongly disagree – it's one of the city's most striking examples of 20th century architecture – and that's before you get inside. Sure, it's a bit of a maze, but there's a theatre, cinema, concert hall – not to mention a large-scale conservatory that's filled with all kinds of flora from around the world.
And for all the above reasons, it totally gets our pick as one of the most interesting places to see in London.
How to Go: Visit the Barbican's website to see what's on
Museum of London
So, London has a lot of great museums – but what about one that is totally devoted to the capital itself?
Enter: The Museum of London.
As proud Londoners, we totally love this museum. It's a great way to learn about the fascinating and often dramatic history of the English capital.
How to Go: It's free to visit but check the Museum of London's website for opening times.
Shakespeare's Globe Theatre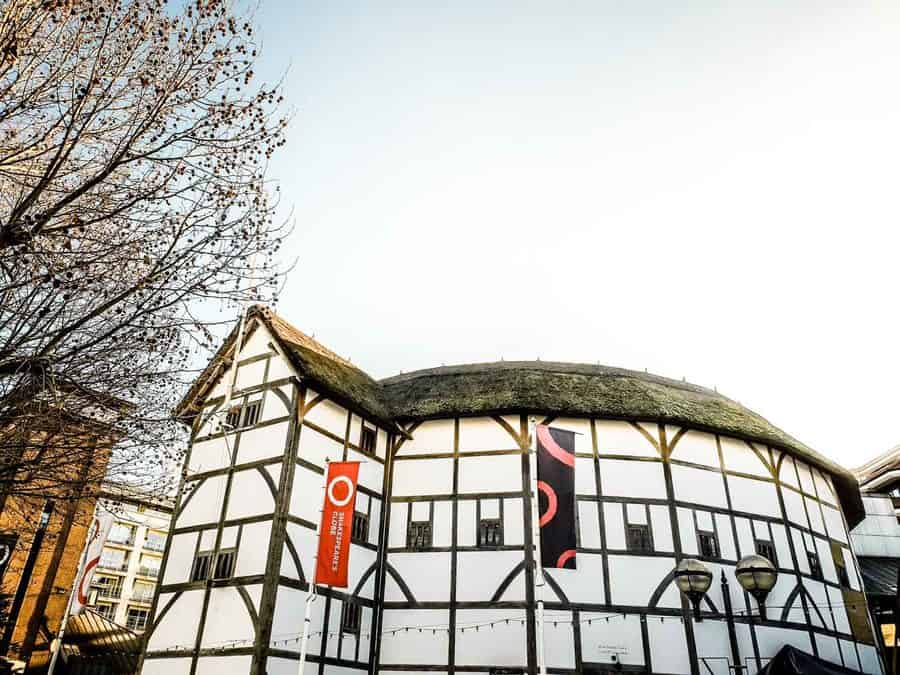 Sadly, the original Shakespeare's famous Globe Theatre is no longer with us – however, we do have this very sympathetic replica to enjoy. It's not too far from where the original would have stood, and full of interesting history.
The program, of course, includes plenty of Shakespeare as well as some other shows. Best of all, tickets can be very affordable, especially if you book last minute and aren't too picky.
Another top tip of ours: book standing tickets. If you can handle watching a play on your feet they're a great way to save money. That's also how most people would have taken in Shakespeare back in the day.
How to Go: Book a guided tour to get a closer look or book online at The Globe's website to see a play
See a West End Play or National Theatre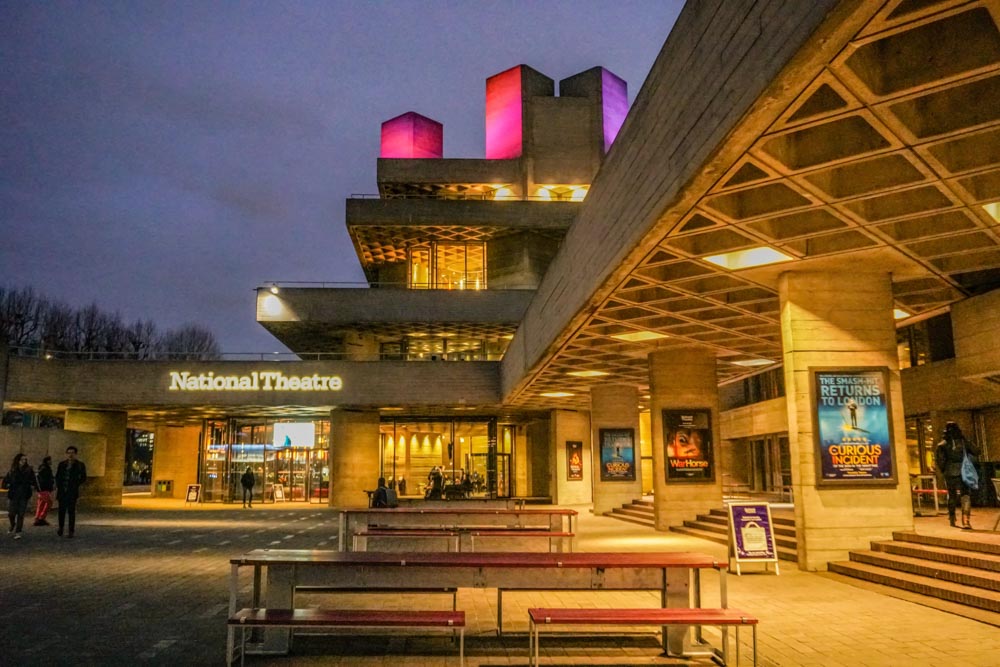 There's no doubt that one of the top things to do in London is to catch a show. You can head for the bright lights of the West End, or perhaps the more high-brow National Theatre.
Whichever you choose, you're in for a treat. London attracts many of the world's best shows, and there's always something cool happening. We keep an up-to-date guide of everything on the stage right here.
And of course, a night in the West End is nothing without a bit of dinner.
How to Go: There are a few ways to book tickets – either direct with the individual theatres or using a booking portal such as London Theatre.
Hyde Park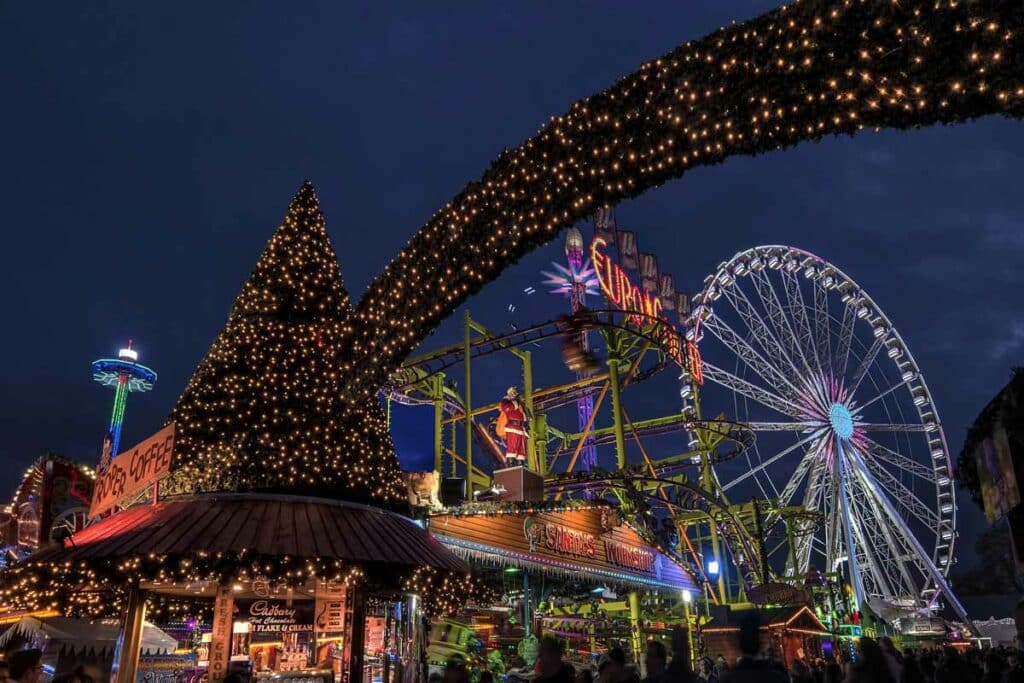 Arguably the world's most famous park (take that, New York), a visit to Hyde Park is definitely one of the main things to do in London.
Covering 142 hectares, it's the largest of London's Royal Parks and the perfect place to escape London's sprawling concrete jungle.
How to Go: Visit the Royal Parks' Website
Top Things to do in North London
Sherlock Holmes Museum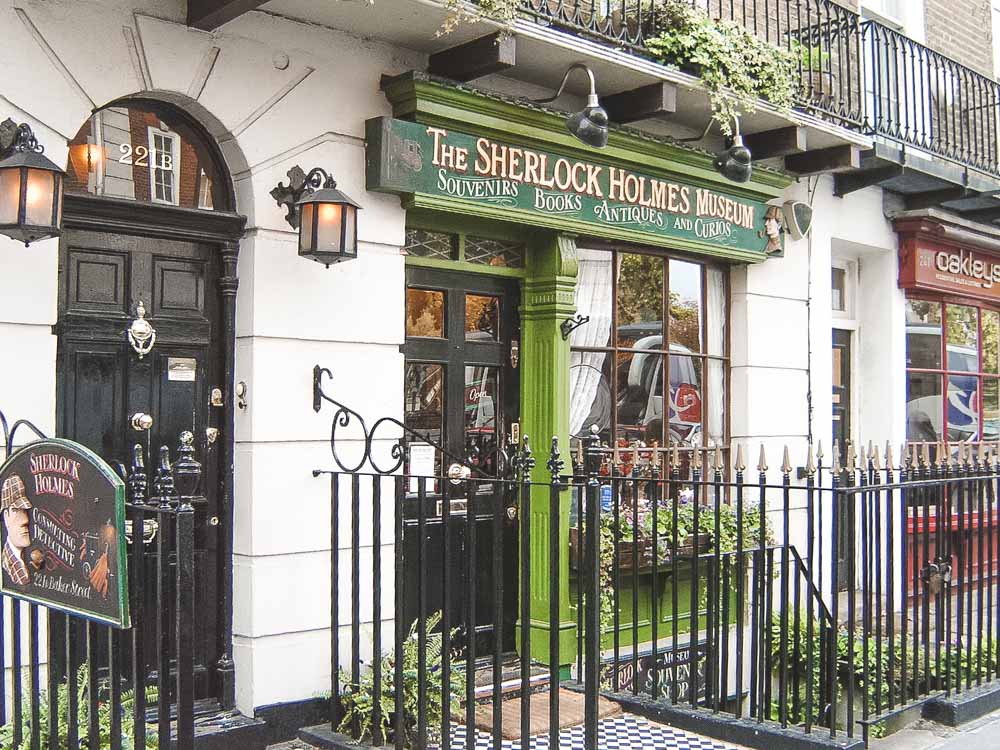 More than a century after the original book was penned, the Sherlock Holmes detective stories (and their various screen adaptations) written by Arthur Conan Doyle still delight audiences around the world.
The Sherlock Holmes Museum takes you on a jaunt through the world of the famous detective as well as giving you insight into Conan Doyle and what inspired him to create the most famous detective stories of all time.
How to Go: Purchase tickets on arrival (check the museum's website for more info)
Regent's Park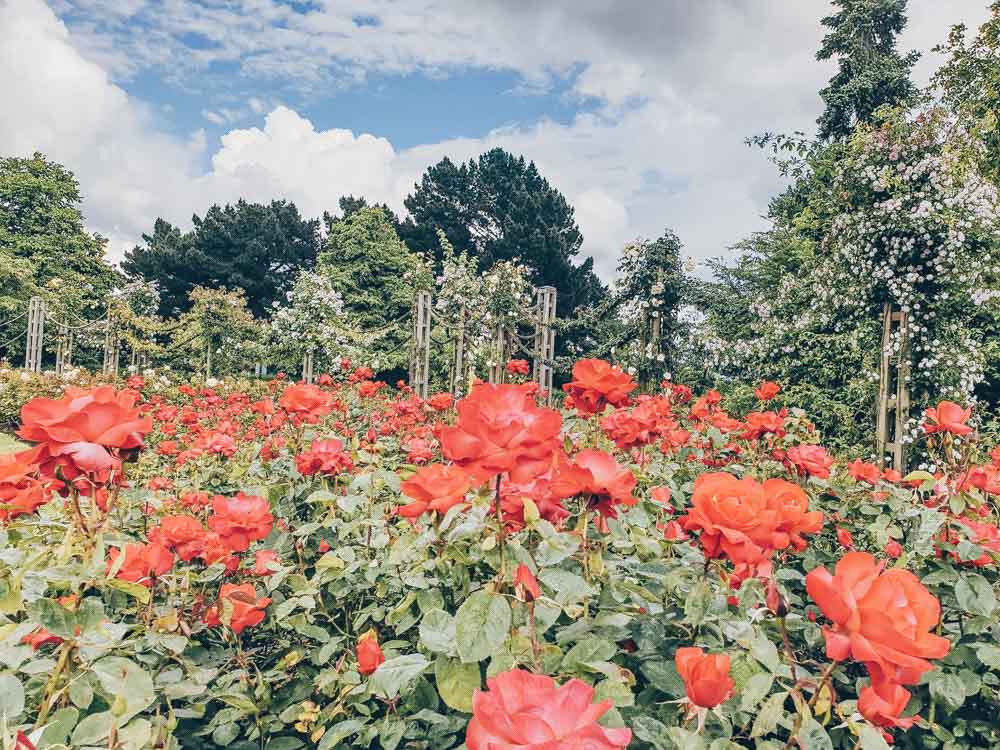 Another Royal Park – Regent's Park is tucked between Baker Street and Camden – offering a gloriously green escape from the hustle and bustle just north of the centre of London.
Sure, London has a lot of parks, but there's a lot to love here. For starters, the Isabella Plantation – a gorgeous woodland full of shady copses and pretty azaleas, not to mention Queen Mary's Rose Garden which bursts into bloom each summer.
Have more time? Head to ZSL London Zoo (below) which is also in the park.
How to Go: Check the Royal Parks website for info and opening times.
ZSL London Zoo
ZSL London Zoo is one of the oldest in the world. More importantly than that, it is also at the forefront of animal welfare and conservation work.
It's pretty amazing to see so many animals from all over the world. You might even forget you're right in the middle of London!
Although everyone can enjoy the zoo, it's one of our picks for the best things to do in London with kids. Adults – keep an eye open for the cool Zoo Lates that take place throughout the year.
How to Go: Book skip the line tickets
Camden Market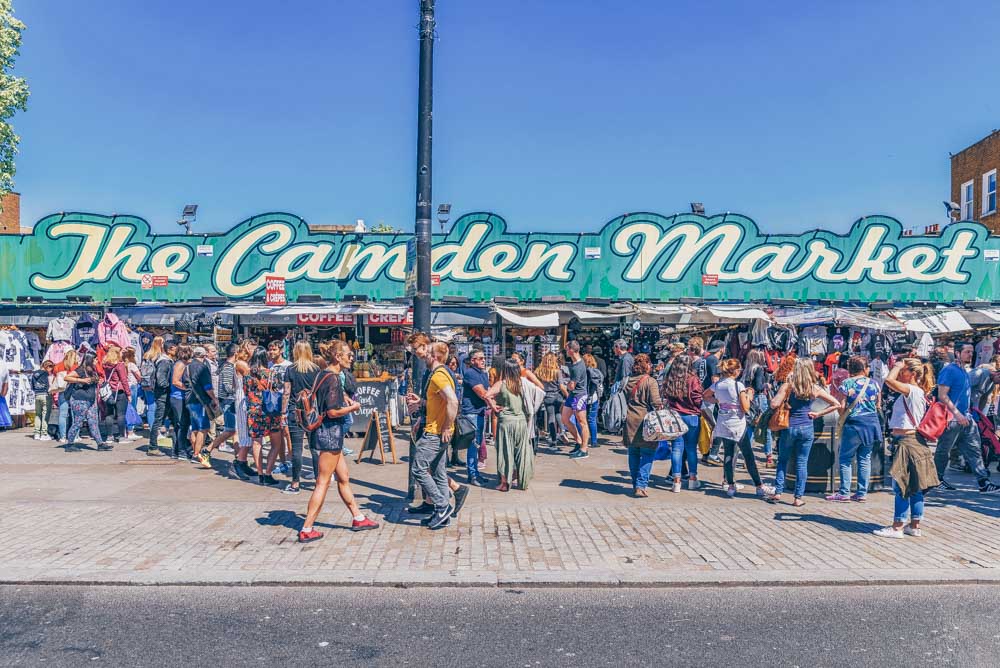 The several markets that together make up Camden Market are some of London's most iconic shopping spots. While the shopping scene isn't quite as cool as it used to be, it's a must-see spot in London and there are still plenty of quirky and rather brilliant pieces to take home with you.
There's no denying that London is seriously cool. Fashion, art, theatre – we're at the forefront of it all.
If you're looking to replicate it and up your own style stakes, head on over to Camden Market and pick up some very chic souvenirs.
How to Go: Check the website for more information and opening hours
Highgate Cemetery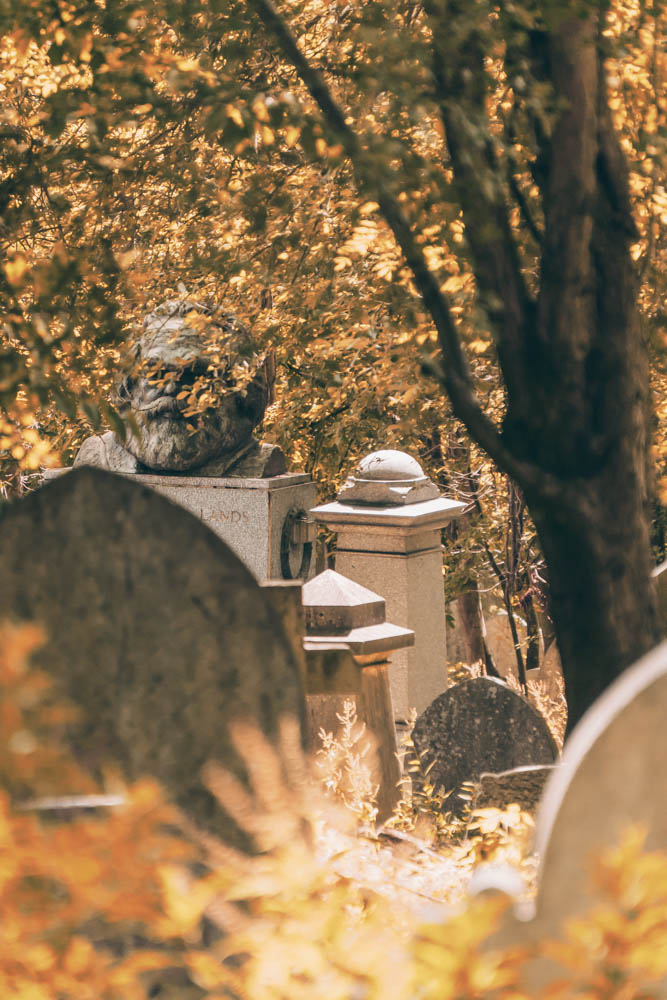 If you end up buried in Highgate Cemetery, then you just know you've made it. Possibly not for a great reason, but made it nonetheless.
It may be a bit of an unusual choice but we do highly recommend going for a stroll amongst the graves. The overgrown cemetery is really quite something. Not least because it's the final resting place of many notable people. Make sure you pick up a map so you can find the most famous ones like Karl Marx.
How to Go: Check Highgate Cemetery's site for opening times
Hampstead Heath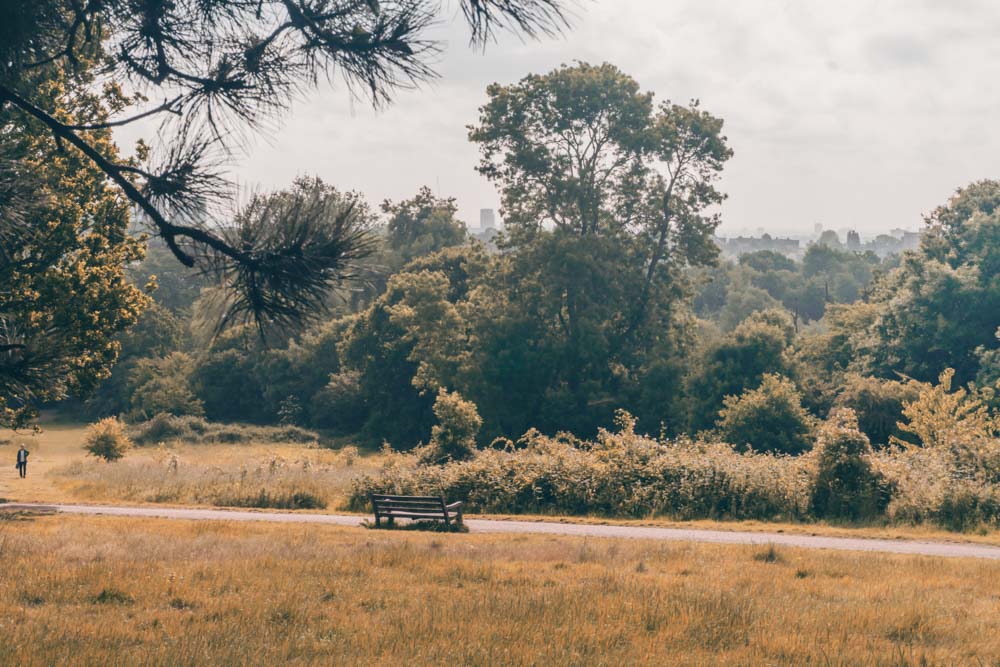 A sprawling green space, Hampstead Heath is one of London's largest and oldest public parks. It's perfect for a walk or a picnic.
Perhaps the most popular and unique attraction, however, are the three outdoor swimming pools on offer. They're especially perfect for a warm summer's day, although the chills don't deter plucky Londoners in the colder months either.
Little Venice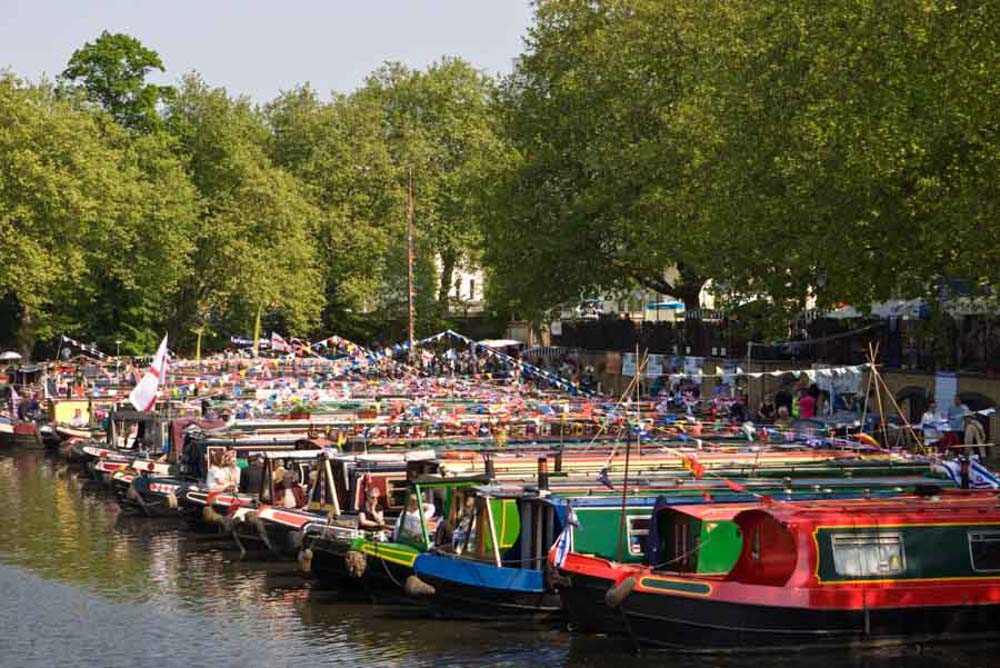 Tucked away in a quiet but beautiful part of London, Little Venice feels like an escape to a different city. No, there aren't as many canals as in Venice but the combination of colourful boats (some of which are home to cafes, restaurants and even a theatre) and pretty canals is a winning one.
You can even take a ride on a gondola if you like.
Must do in London: East London
Brick Lane
Everyone's heard of Brick Lane. Carving its way from Shoreditch to Whitechapel, Brick Lane is just as cool as it ever was thanks to an energetic vibe and appealing mix of markets, restaurants, vintage shops, street art and more.
Famous for the curry houses that once lined large parts of it, there are still a few gems still standing – where better to go for a curry and some BYO drinks on a Friday night?
The Cable Cars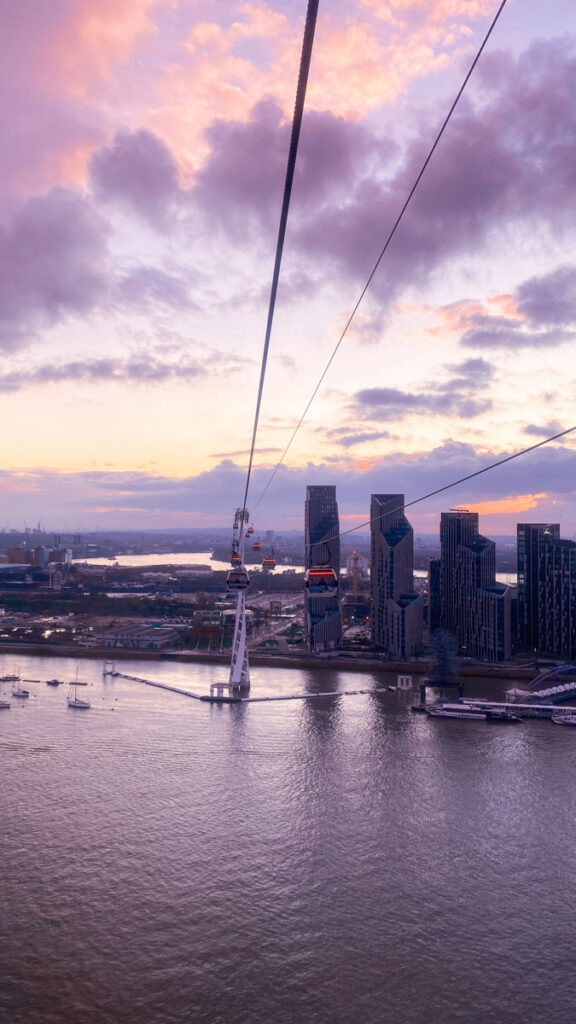 How does a cable car ride over the Thames sound? Great, but it's going to be hella expensive right? Wrong. These badboys are not only one of the most unique ways to catch a glimpse of the city from above, it's also one of the most affordable too.
The route runs between North Greenwich and Excel, but we wouldn't blame you if you took a return and just hopped on it for the ride.
How to Go: Combine your ticket with the Thames Clipper
Street Art in Shoreditch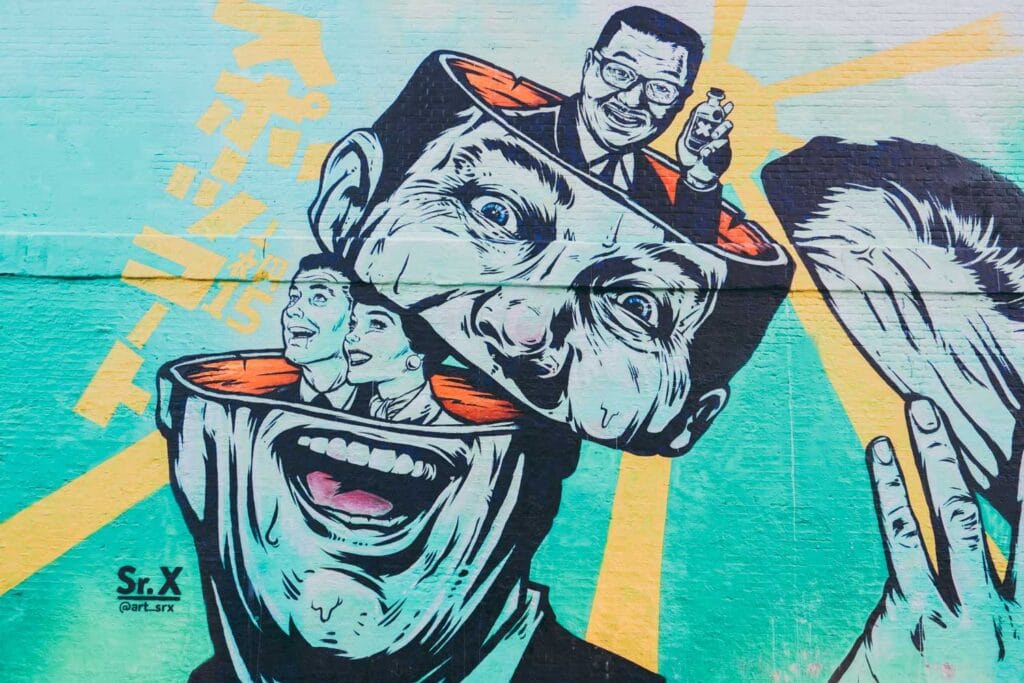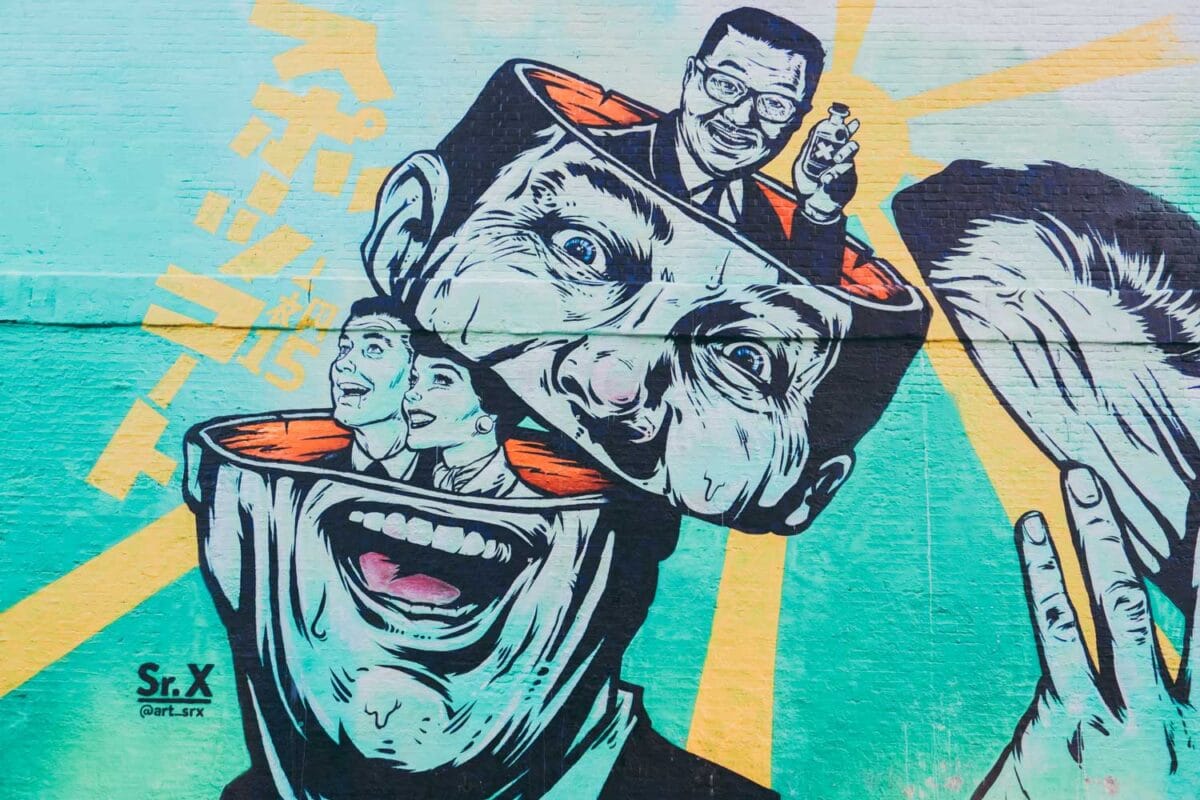 Shoreditch was covered in street art way before it was cool. Today, it's one of the world's best street art locations. Fact.
Pieces range from the politically charged to the world-renowned (including a piece by THE Banksy). If you like street art then you have to add this to your list of best stuff to do in London.
How to Go: Do a DIY tour or join a guided walking tour like this one
Jack The Ripper Tour of the East End
with a spate of violent and gruesome murders of women in the East End. It's one of the most gripping cold cases in history – and still continues to intrigue.
Delve into the grisly world of Jack the Ripper's London on a tour of the East End. Who were the victims? Where were they killed and who, who could have been the culprit?
Maybe not ideal for young children.
How to Go: Do it yourself or join a guided walking tour like this one
Columbia Road Flower Market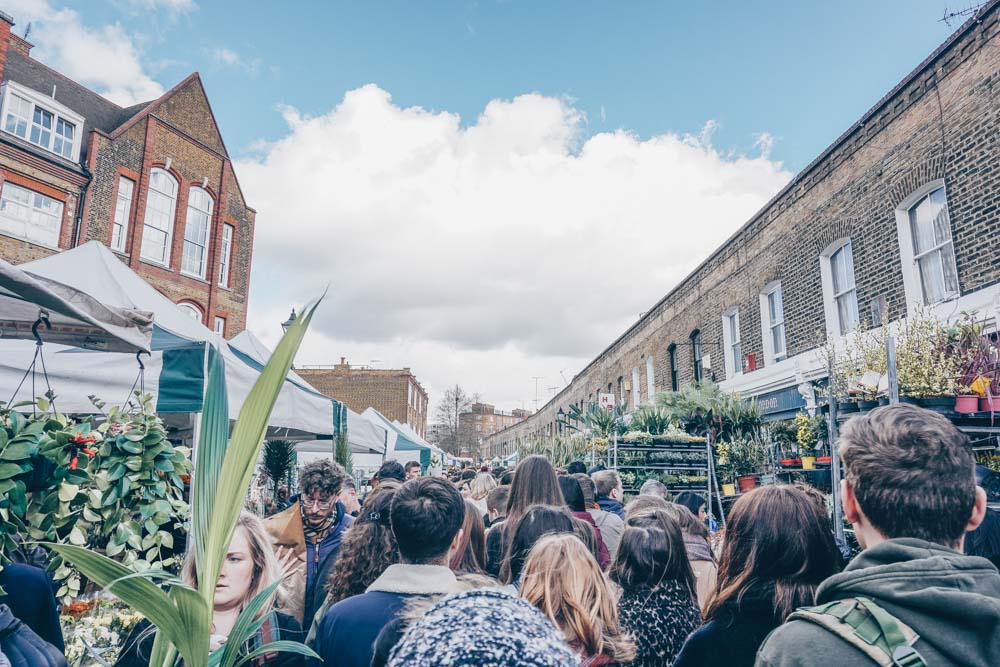 Onto far more lighthearted things but still staying in London's East End – I just love the gorgeous Columbia Road Flower Market.
Visiting Columbia Road is definitely one of my favourite things to do around London – here's why.
Every Sunday, this market springs to life with an amazingly colourful selection of cut and potted flowers. Many are sold by vendors who've been at it for decades, and it has a great atmosphere.
God's Own Junkyard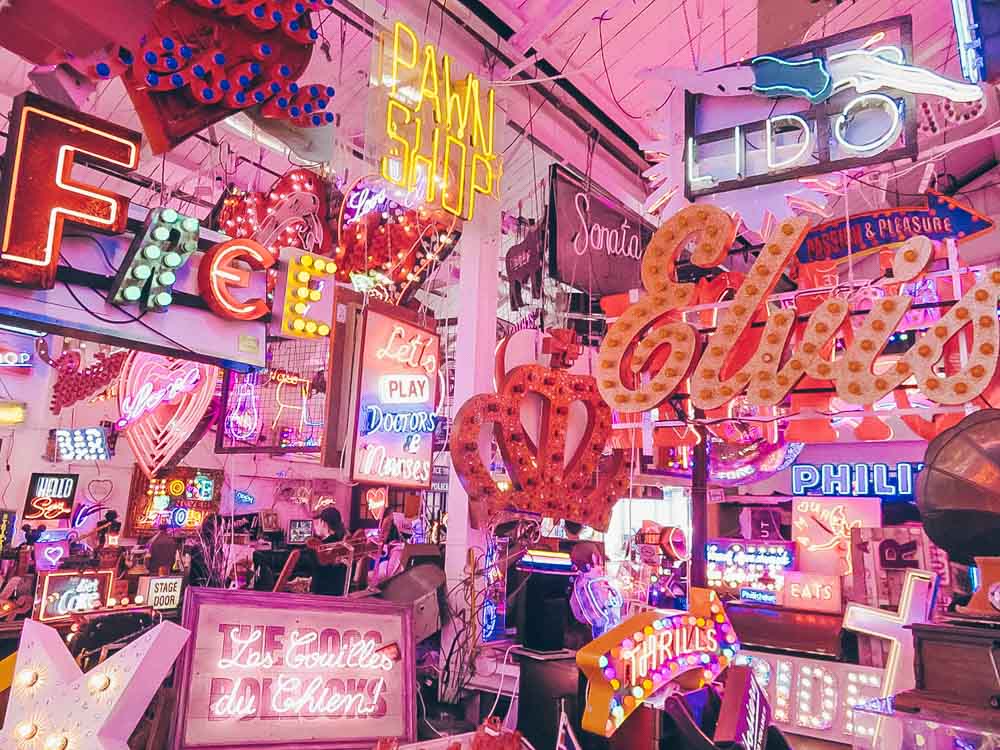 If there's one thing this quirky art store-come-gallery has never said it is 'I think that might be too much neon.'
This kaleidoscope of colour is stacked full of it, thanks to the effort of the late collector and neon artist Chris Bracey with very memorable and colourful results. If you're looking for a seriously cool souvenir of your time in London – this is a good shout.
How to Go: No booking necessary. For more information visit the website.
Fabulous Things to do in South London
Cutty Sark
Once at the cutting edge of engineering, today the old ship, the Cutty Sark, is an artefact of the maritime past.
It's seriously cool to look around, and imagine the days it would have spent sailing the high seas in the late 19th century.
How to Go: Book advance tickets
Royal Observatory & Greenwich Meridian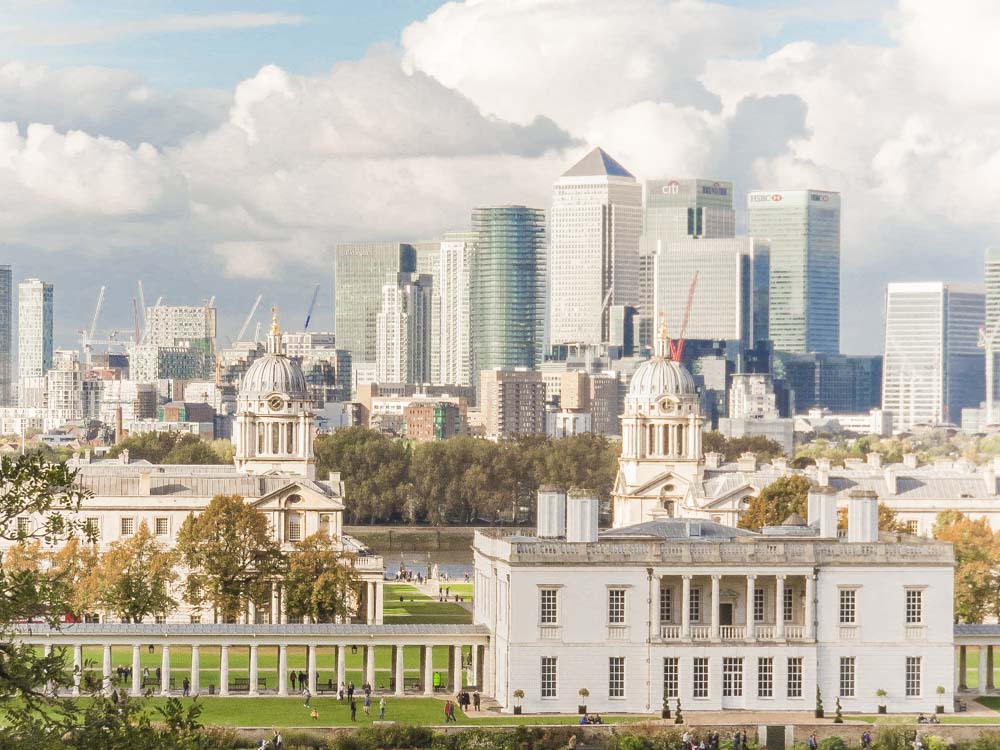 Greenwich is home to many of the capital's most interesting attractions – few more so than the Royal Observatory and the Greenwich Meridian.
It's pretty incredible to stand on the Greenwich Meridian – the point where time is measured from, aka longitude 0 degrees.
It's tucked inside the grounds of the Royal Observatory, which has been at the forefront of astronomy and physics for centuries. You can even visit the planetarium and learn about the nights sky.
How to Go: Book tickets with a free audio guide tour
The Painted Hall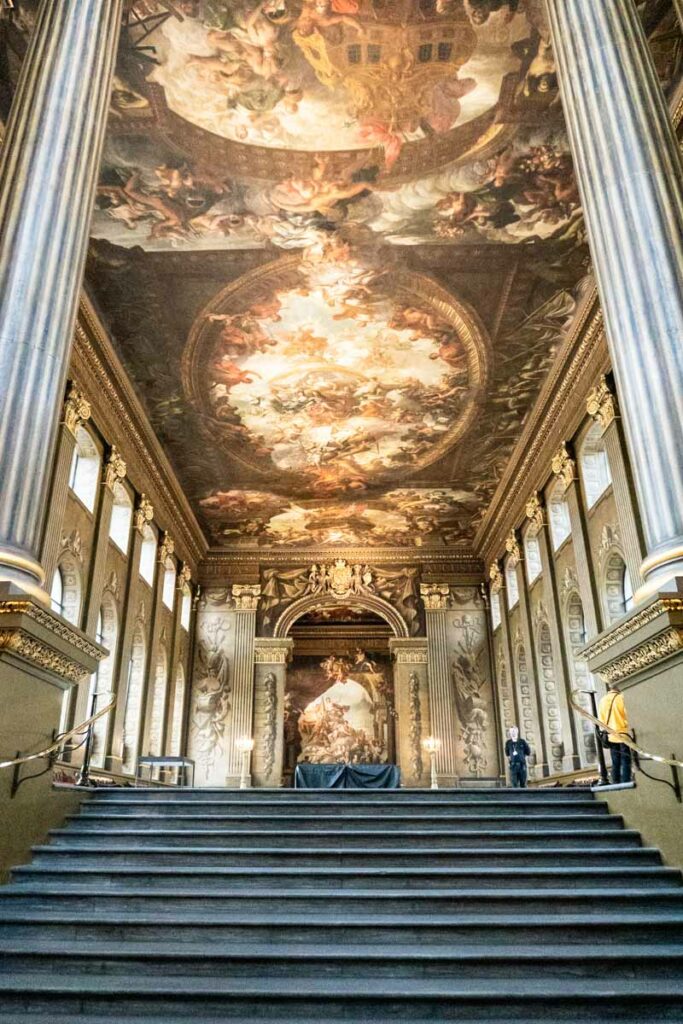 The Painted Hall is another case of Sir Christopher Wren totally smashing it out of the park. The architect (who also designed St Paul's Cathedral), designed this incredible Baroque hall alongside Nicholas Hawksmoor.
To give you an idea of what we're talking about, we should probably tell you that The Painted Hall is often nicknamed "London's Sistine Chapel" and no, that's not overhyping it at all.
How to Go: Book your ticket online to secure entry
Imperial War Museum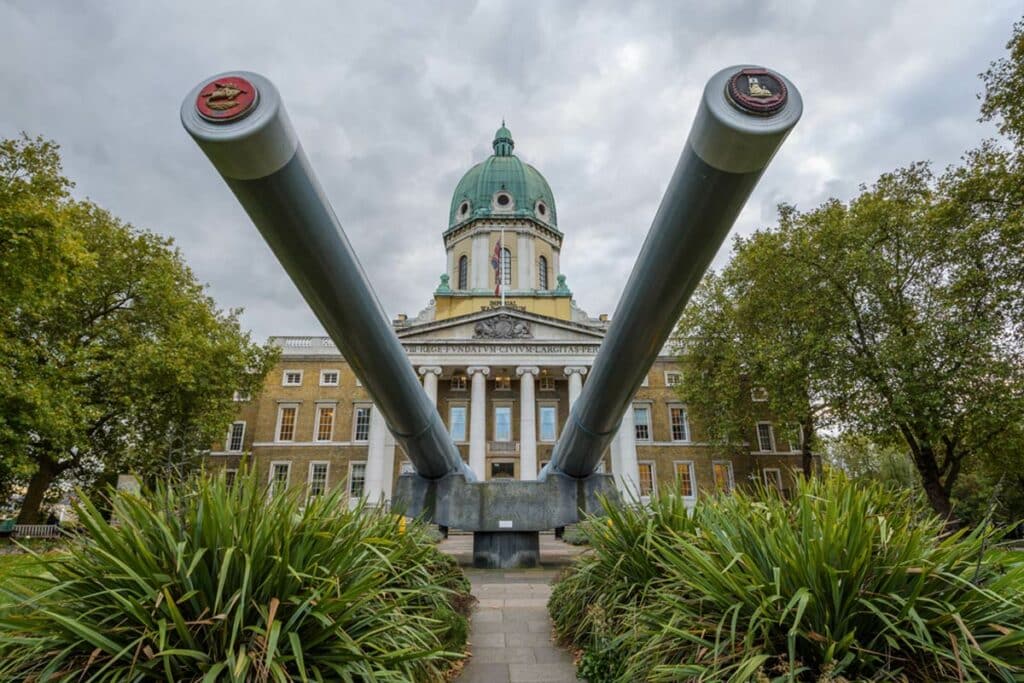 It's no secret that the wars of the last century irrevocably changed not just Britain, but the world.
The Imperial War Museum is a must if you want to understand the causes and impact of these wars. It's an unflinching look at these difficult times, the people affected by them, and how they change our world.
How to Go: Some exhibits are free to enter. To plan your visit, go to the website.
Horniman Museum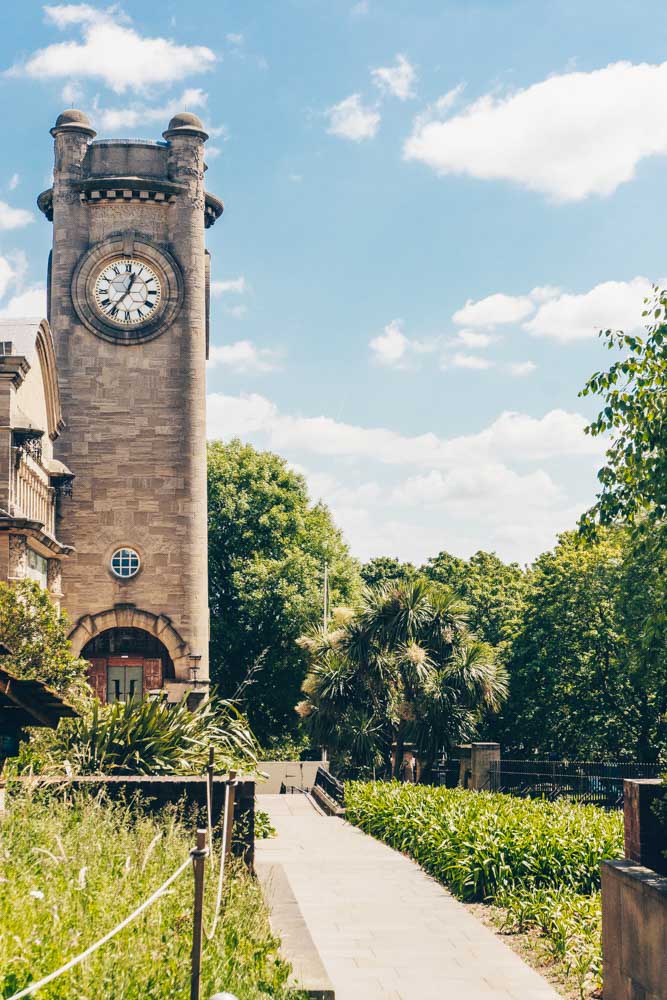 The Horniman Museum rarely makes it onto visitors' lists of must see things in London – more's the shame as this kooky museum is one of our favourites.
It was started by a collector who – let's be honest – seemed like a bit of an oddball – and the end result is a truly unique museum that's unlike any other in London.
From taxidermy to hands-on exhibits, there's plenty to keep you entertained.
The Horniman Museum was also the first to break rank and start sending Benin Bronzes back to Nigeria. We think that's very admirable.
How to Go: No booking required and free entry.
Brixton Village
Brixton Village is one of the earliest spots to put Brixton firmly on London's hipster map. What was a sad market, full of empty shops and more than a little run down, it was transformed into a haven of pop ups, cool restaurants and independent boutiques around a decade ago and has been blazing strong ever since.
Don't fret – many of the old market and shop traders are still there, but they sit alongside some of Brixton's best-known restaurants and bars – including the original (and I'd still argue the best) locations of Franco Manca's and Honest Burgers.
Crystal Palace Park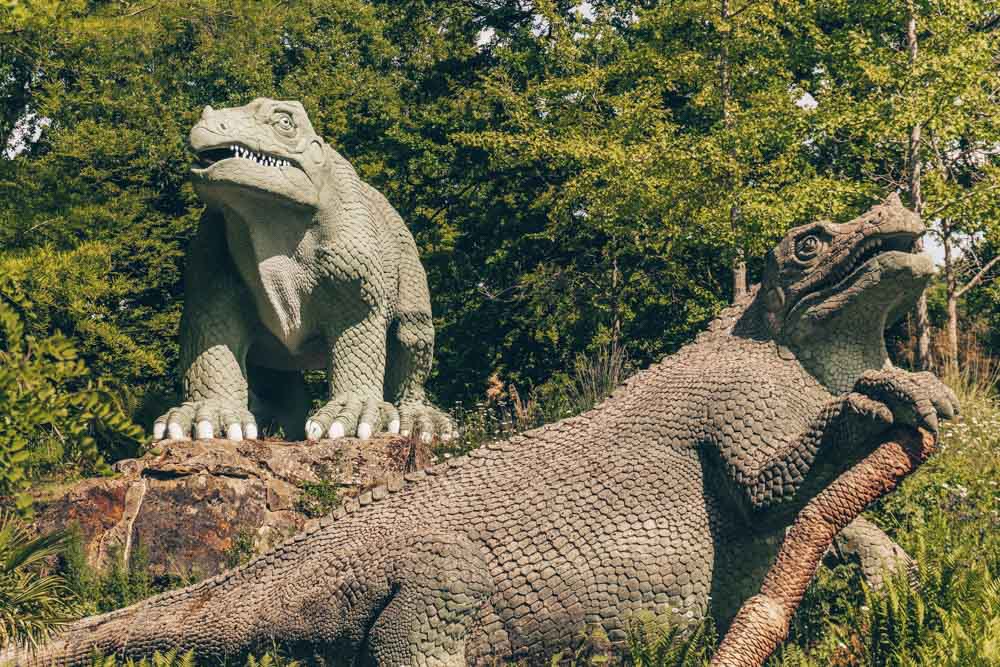 Things weren't all grim and glum in Victorian London – we sometimes forget that a number of "pleasure parks" were opened up throughout the capital in the period.
One of these was Crystal Palace Park – a lovely park that is the perfect spot for a summer picnic. Find the weird Victorian dinosaur installations dotted around the park (the beady eyed will notice that they're horribly inaccurate but pretty cool nonetheless) or head down for one of the many cultural events that appear on the park's event calendar.
Places to See in West London
The Science Museum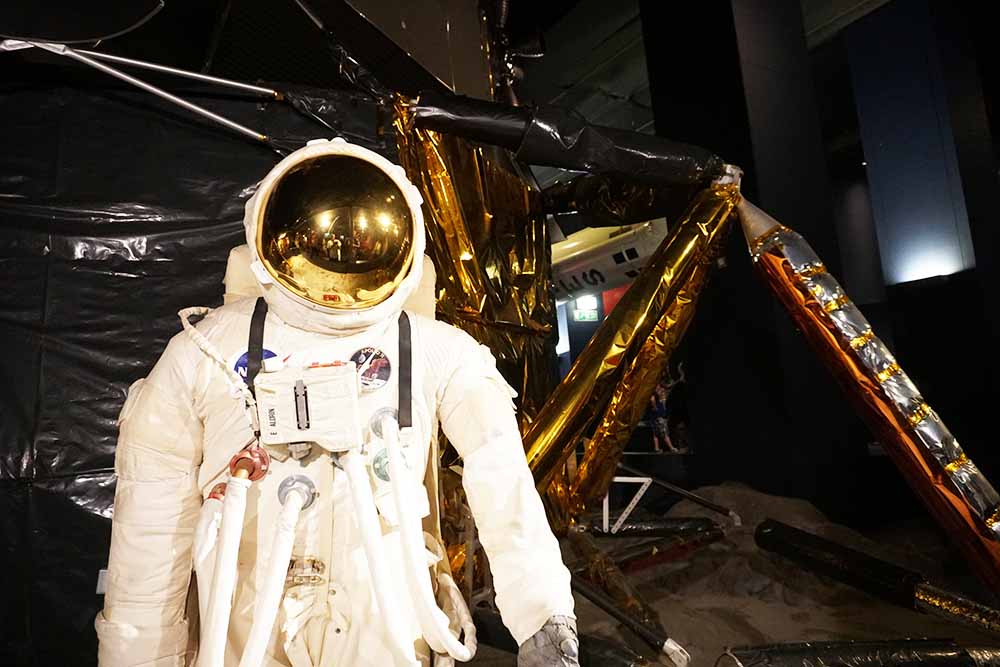 Learning is cool, okay?
No, seriously, it is at the Science Museum in South Kensington's Museum Mile. With tons of fun and interactive exhibits, it's always on our list of great things to do in London.
The museum's exhibits are as fascinating as they are diverse. One minute you're learning about the Space Race, the next – what really makes our brains work. It's mind-boggling and very entertaining stuff.
How to Go: Entry is free and bookings are not required. Find out more at the website.
Victoria & Albert Museum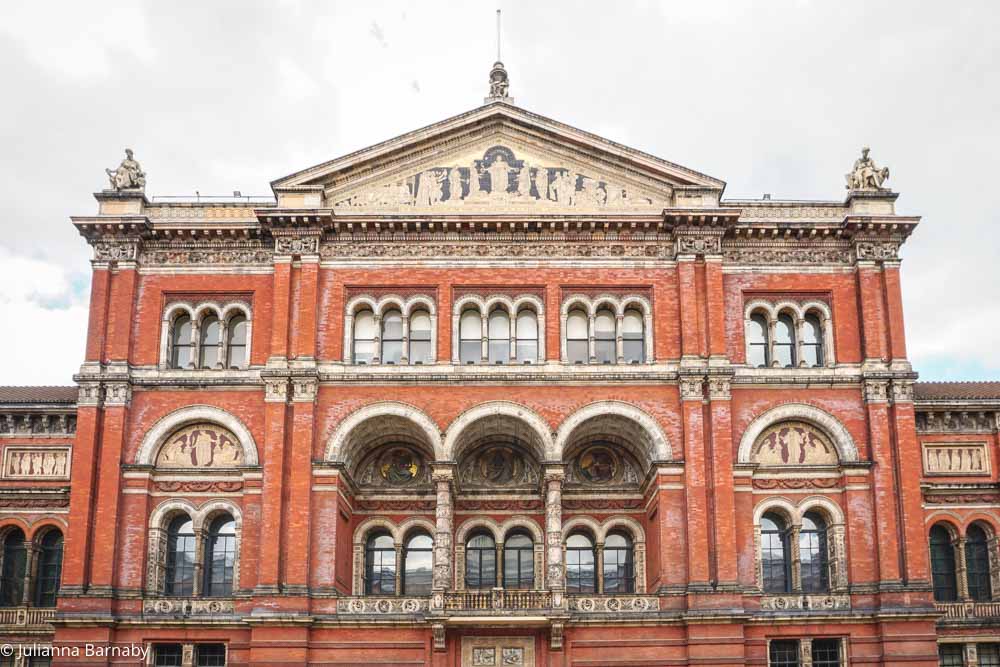 Good things to do in London don't come much better than the opulent Victoria & Albert Museum.
The subject – a museum of applied design might sound a little dull but the reality is anything but. Large-scale Greek and Roman statues sit alongside decadent interiors and the chance to take a jaunt through the history of fashion.
In other words, it's weird, it's wonderful and you should wear some comfortable shoes.
How to Go: Entry is free, bookings not required. Check the Victoria & Albert Museum's site for more info.
Portobello Road
Portobello Road is one of London's most famous shopping areas. It's not all about the malls and high street brands like you might find on Oxford Street.
What you'll find are collections of antique shops and vintage stores selling everything from fashion that the city's hottest folk come early to snap up, to trinkets from every corner of the world.
You can also swing by some of Notting Hill's pastel coloured houses – easily one of the most photogenic parts of the city.
Natural History Museum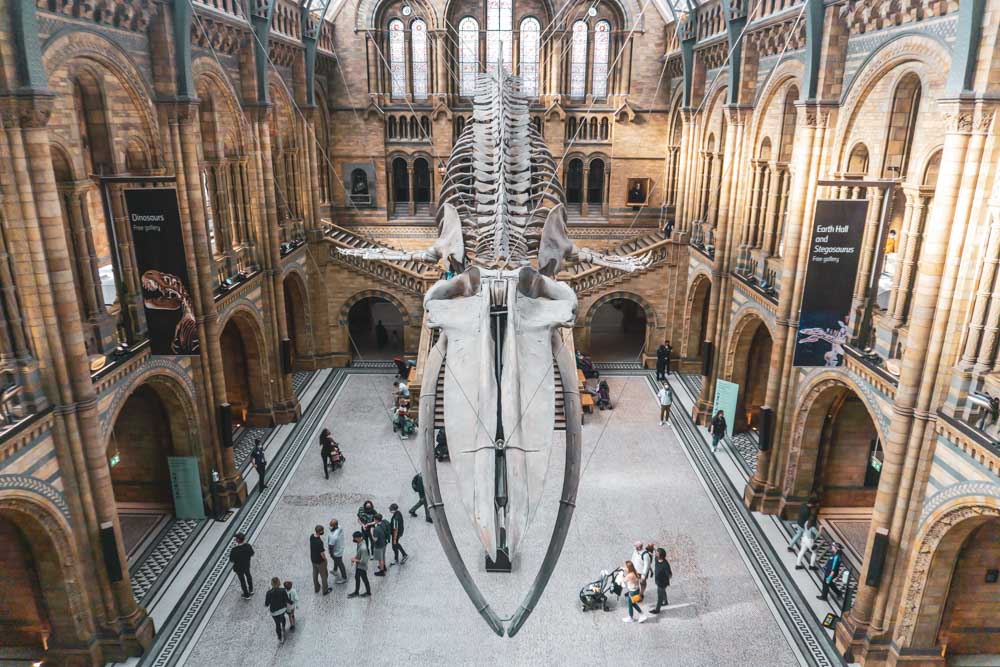 Walking a fine line between kind of creepy and utterly awesome, the Natural History Museum is one of the most iconic things to do in London.
There's a truly incredible amount of taxidermy here, as the museum once acted as a kind of encyclopaedia of living creatures.
However, there's way more to it, including exhibitions devoted to our solar system.
How to Go: Entry is free, bookings not required. Visit the website
Kensington Palace & Gardens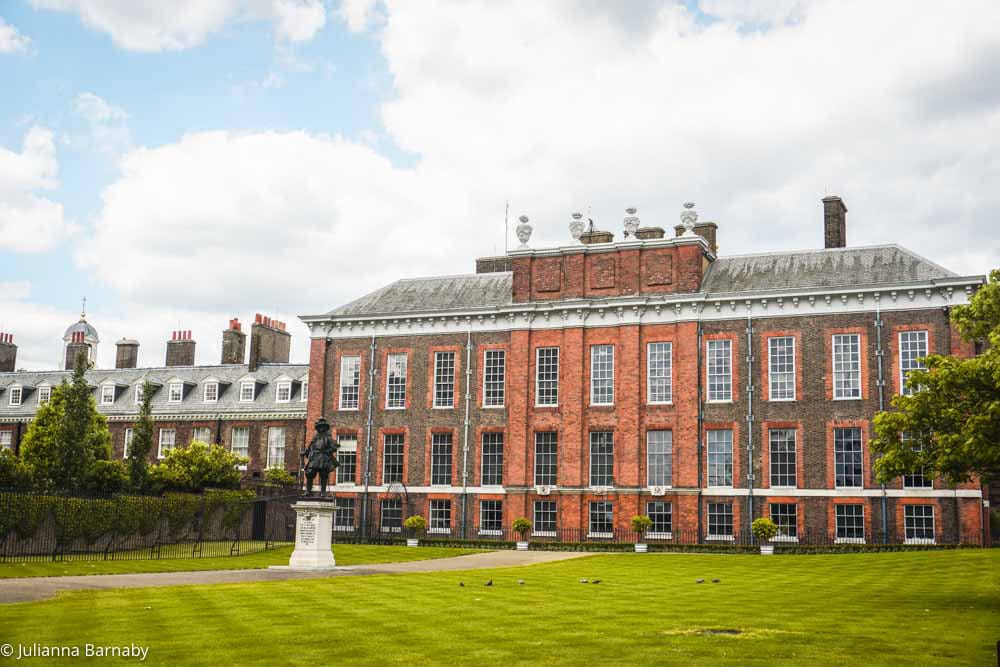 If you're hoping to spot a young royal (and let's be honest, aren't we all), then your best bet is Kensington Palace & Gardens.
Even if you don't spot Kate, Wills and their brood of adorable offspring, the palace and gardens are still pretty spectacular.
How to Go: Book your ticket and tour in advance to secure entry
Kew Gardens
Calling Kew a "garden" kind of seems like a mammoth understatement but its full name – The Royal Botanic Gardens of Kew is a bit of a mouthfu;l. It's the largest botanical garden in the world, and it's seriously sprawling.
It's divided up into various subsections, including the Diana Memorial Garden. It's also worth checking the website to see if there are any special events happening.
How to Go: Book your ticket to Kew Gardens online
Hampton Court Palace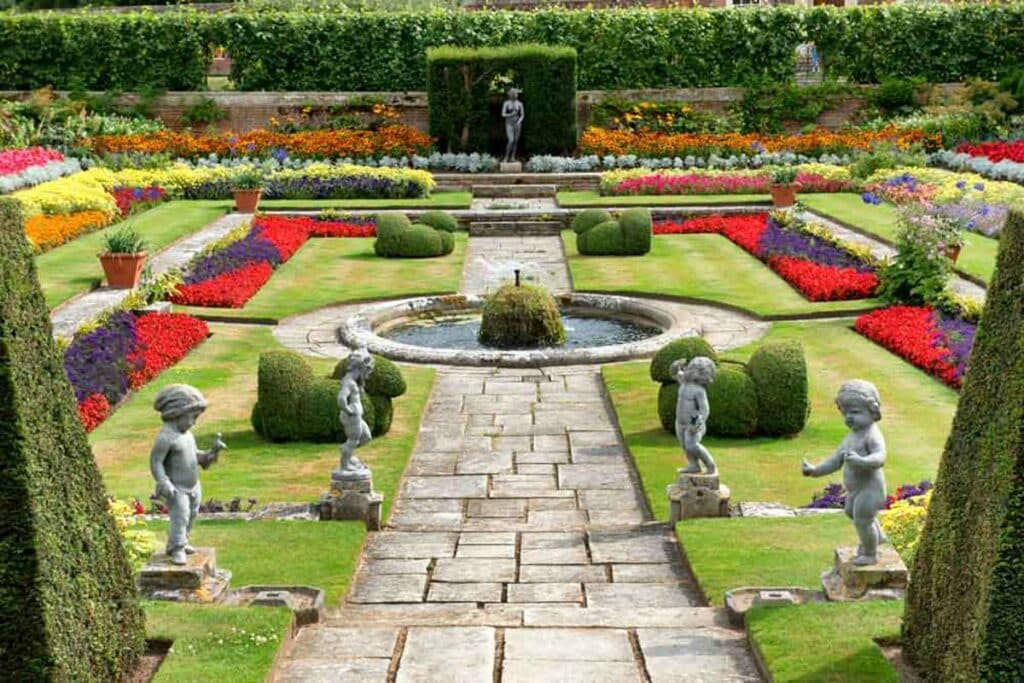 We've all heard the tales of Henry VIII, England's most infamous king (and rather dreadful husband) – why not visit one of his favourite palaces?
Beautiful in an imposing way, Hampton Court's elaborate Baroque and Tudor architecture is half-fortress, half OTT palace. It's also home to a surprisingly beautiful garden, tennis courts, the world's largest grape vine and a rather intriguing maze that is 100% more difficult than it looks.
How to Go: Book your tickets and skip the line
Richmond Park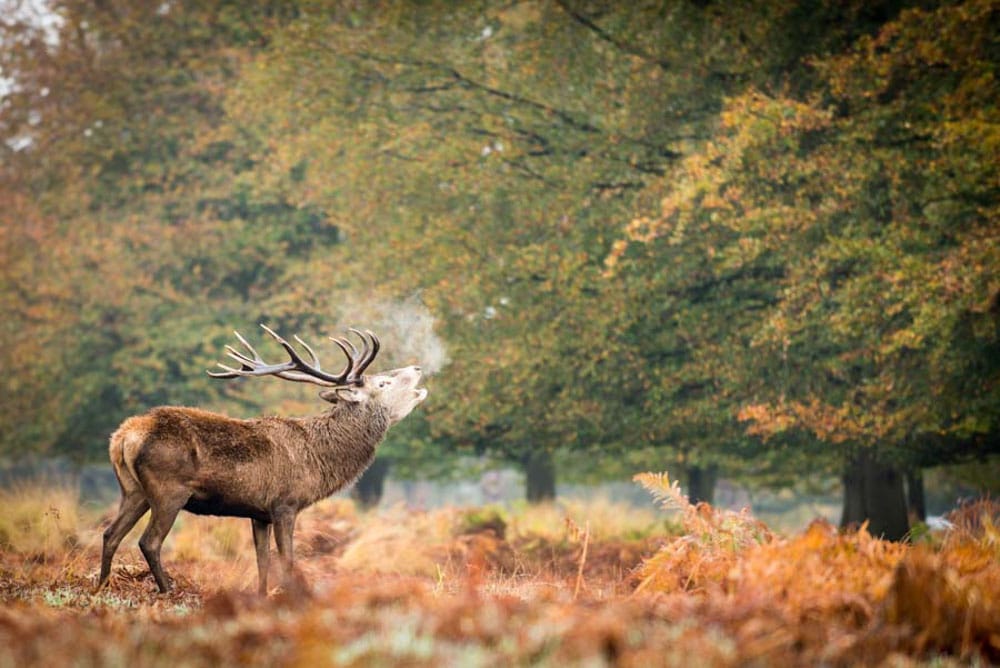 London has lots of parks, but this one has a special place in our hearts.
The main reason that it's one of the best places to go in London is its abundance of rather adorable deer (don't get too close though – they are wild animals).
Even without the deer, Richmond Park is one of the most striking parks in London. It's (you've guessed it) a Royal Park – the deer a throwback to the days when Henry VIII used to go hunting here.
There's even a rather complex history to the hunting ground, and a certain location within it. You can read all about that here.
Looking for More Places to See in London? Read These