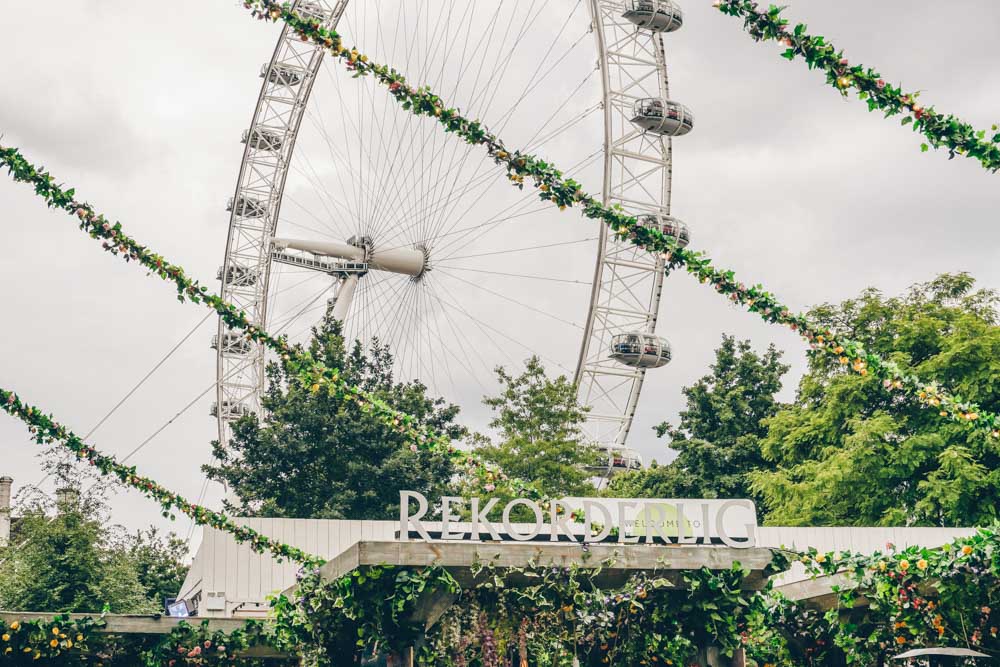 Unlike the stuffy north side of the Thames, the South Bank has always been where Londoners have come to have a little fun.
That's still true today. The South Bank is a place where locals and tourists mingle – chomping on street food, going for evenings out at the theatre and feasting on views of the Thames.
Don't miss this insider's guide to the best things to do in the South Bank.
The South Bank is one of those places that people just love. Fact.
Ever since the days when naughty Londoners used to escape here to indulge their vices (the South Bank was outside of the jurisdiction of the City of London's all-seeing sheriff and subject to much laxer rules), the South Bank has reigned supreme as the cultural heart of central London.
You'd think a few centuries would change that but nope. Sure, there are big tourist attractions like The London Eye but spend a sunny evening on the South Bank and you can't help but notice that Londoners love this area as much as anyone else.
Myself included. As a total theatre hound (is that a thing? Let's make it a thing), I've spent many evenings having a casual pre-dinner drink by the river, followed by a play and a hurried scramble to grab dinner before the restaurants shut.
As a teenager, I spent hols selling tickets in the cavernous hall at The London Eye, sometimes bagging the lucky spot outside watching the sun set over the river and Westminster beyond.
Yep, the South Bank holds a special place in my heart.
Ready to discover it for yourself? Of course you are…
Things to do in South Bank
Delving into the spots you shouldn't miss.
Do the South Bank Walk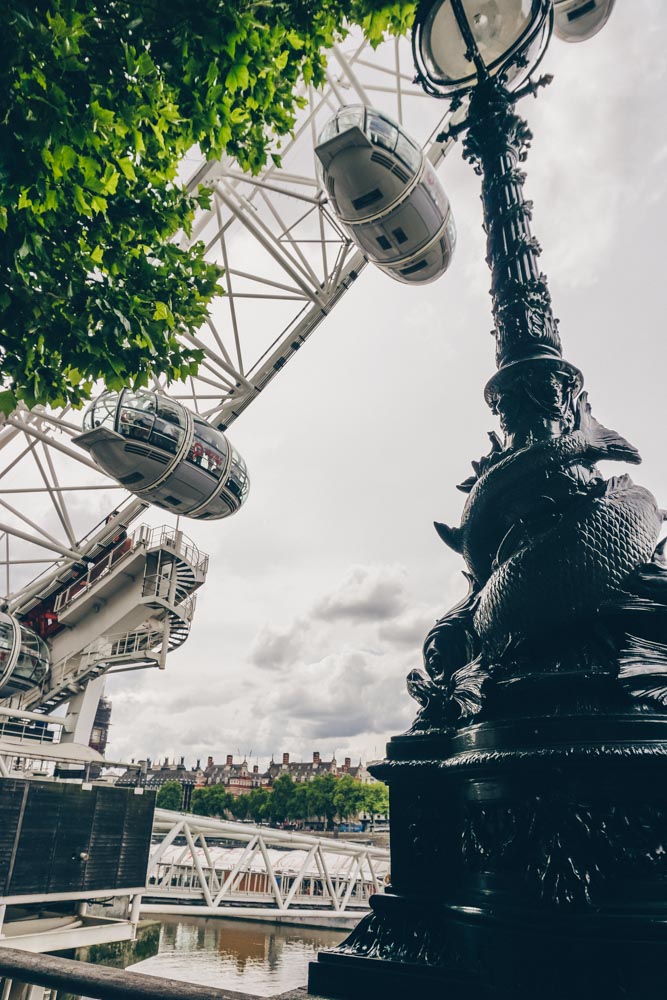 Is it a cop-out to say that walking along the South Bank is one of the best things to do in South Bank? If so, I don't care – it is.
If your feet are up to it, tackle the whole stretch between Westminster Bridge and Tower Bridge (the end part is not strictly South Bank but it's still full of cool spots to peek at London's skyline).
It's a classic walk in London and the perfect way to spend a sunny morning or afternoon.
London Eye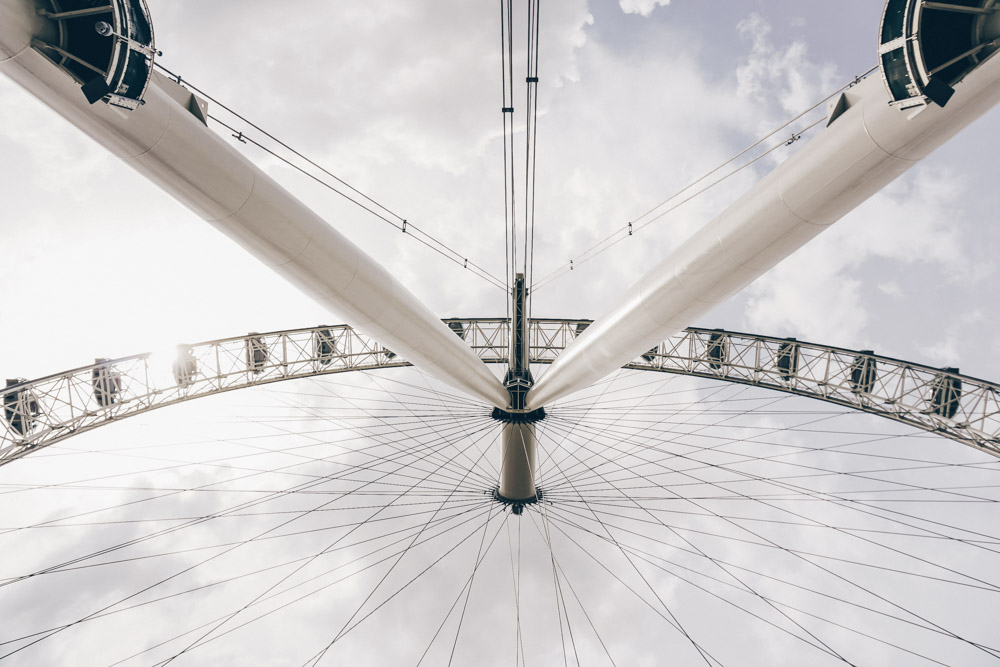 Some people say the London Eye is a waste of time and money. That you can get the same view at a fraction of the cost elsewhere. Bah humbug.
I'm not denying that it's not cheap, but everyone should go on the London Eye at least once because despite the high costs and the short (25 minute) duration, it's a brilliant experience.
Your capsule slowly inches its way around the rotation, with each miniscule movement revealing a new detail. First it's the South Bank itself, then bits of the City, and by the time you reach the apex, you can see all the way to Windsor if it's a clear day.
Top Tip: Grab a spot at the far end of the capsule for the best views.
Southbank Centre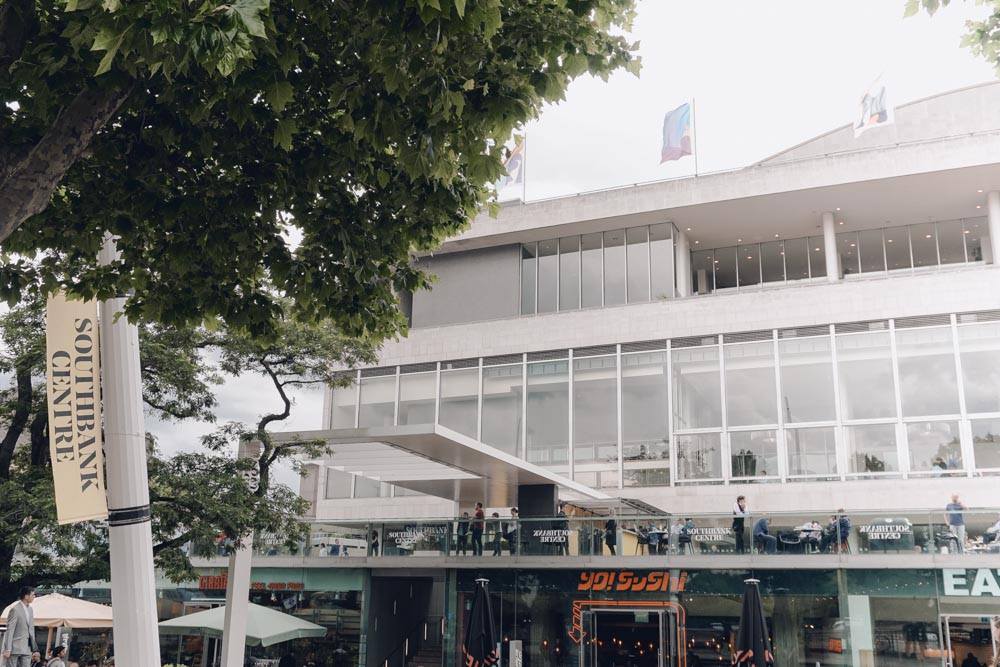 The futuristic (well for the fifties anyway) buildings of the Southbank Centre are one of London's cultural hotspots.
At any given time there's an eclectic schedule of talks, musical performances and exhibitions taking place in the Southbank Centre's buildings.
Those buildings, The Royal Festival Hall, Hayward Gallery, Purcell Room and Queen Elizabeth Hall have ingrained themselves into the fabric of London's cultural scene – it's always well worth checking the programme to see what's on.
National Theatre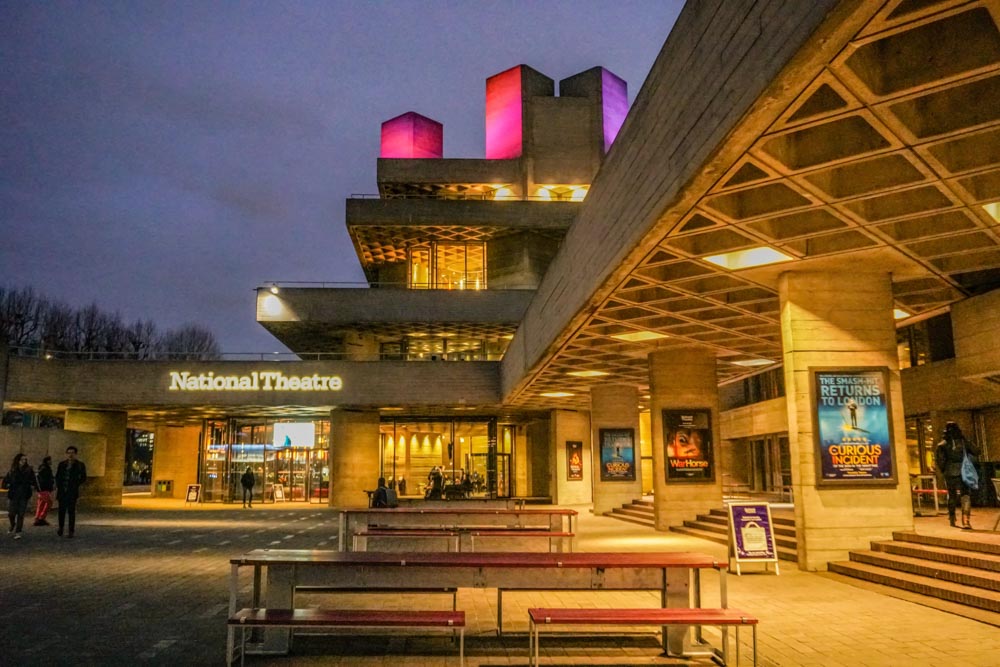 The National Theatre is the darling of London's theatrical scene.
Home to not just one but three theatres, the daring Brutalist building was one of the city's most ambitious cultural projects of the early sixties – one that's paid off handsomely.
Unlike other theatres where it's almost impossible to get cheap tickets, The National always puts up seats for sale at affordable prices (demand is high, so they do sell out) and the programming never fails to deliver.
Want to try something different? Book yourself on for one of their interesting backstage or costume tours.
BFI Southbank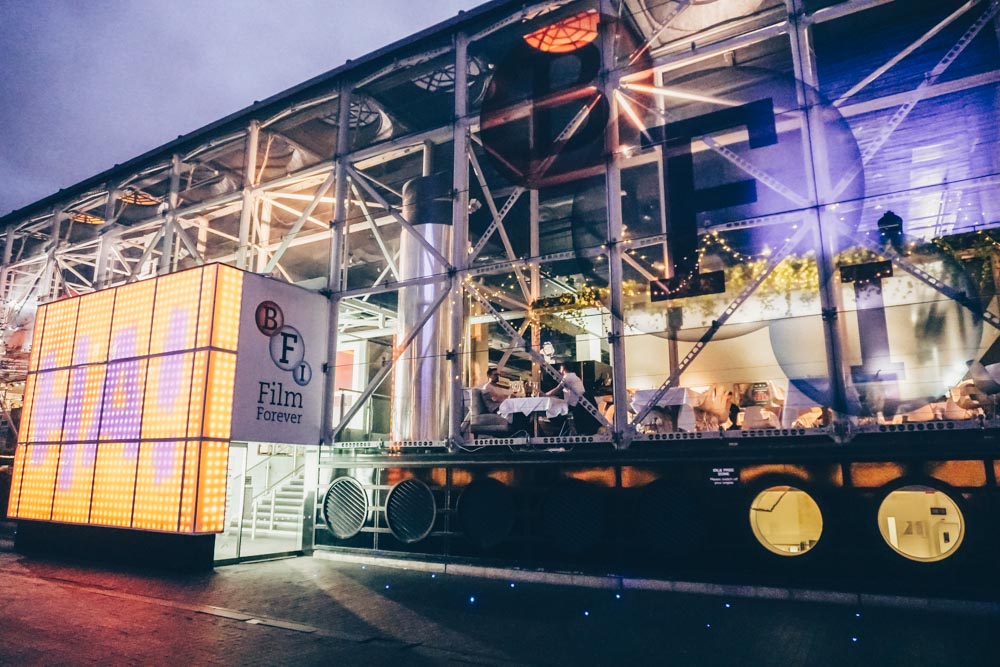 I was serious when I said that the South Bank sits at the heart of London's cultural scene. The British Film Institute (BFI) Southbank is another case in point.
There's a cinema (of course) where you can catch contemporary and classic films, exhibitions from the national archive and a huge library with tonnes of material about the history of film.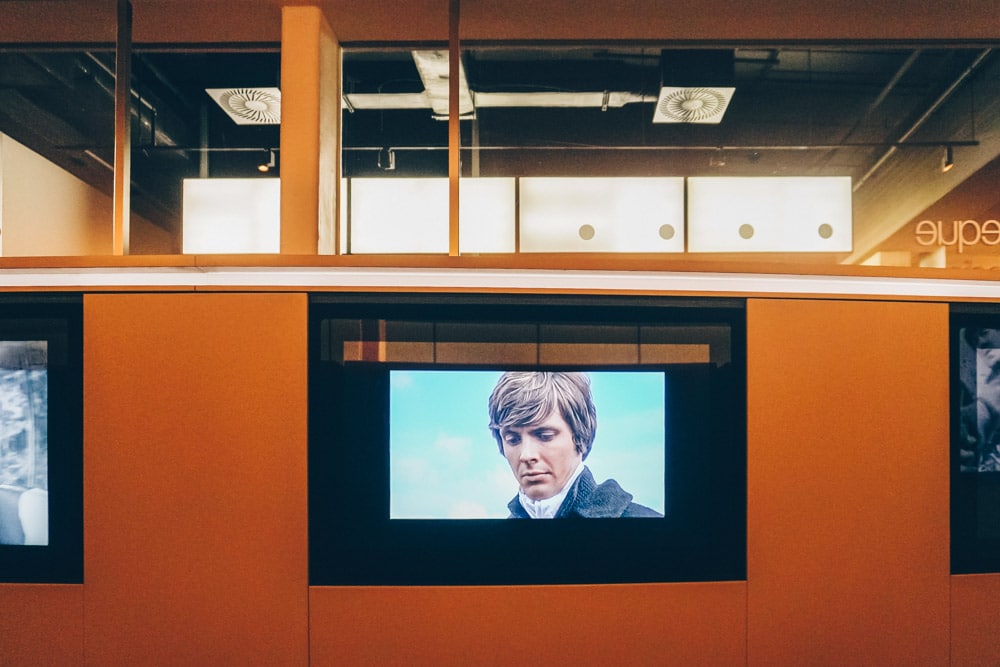 My favourite part of the BFI though is the Mediatheque – a cool space furnished with comfy seating, private screens and headphones where you can plump yourself down and choose from thousands of film and TV programmes from the archives to watch.
Queen Elizabeth Hall Roof Garden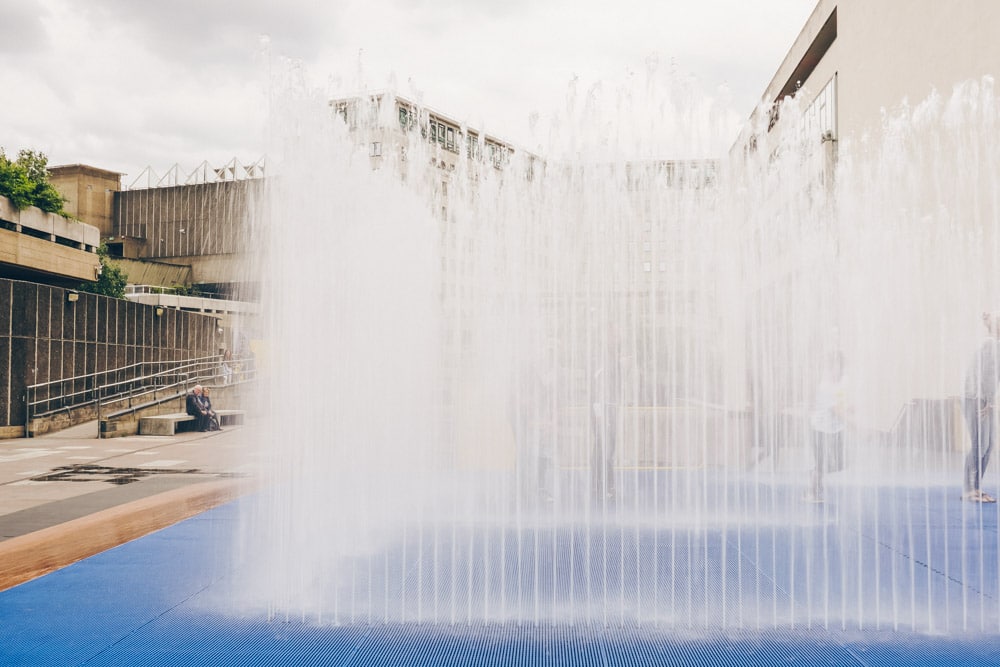 At first glance, you could think that the South Bank is a concrete jungle… but there are pockets of greenery if you know where to look.
Hidden on the mezzanine level of Queen Elizabeth Hall, the Roof Garden is one of my favourite London gardens – a haven of wildflowers, fruit trees and allotments (!) where you can bag a spot in the sun and enjoy a chill beer or two.
Shakespeare's Globe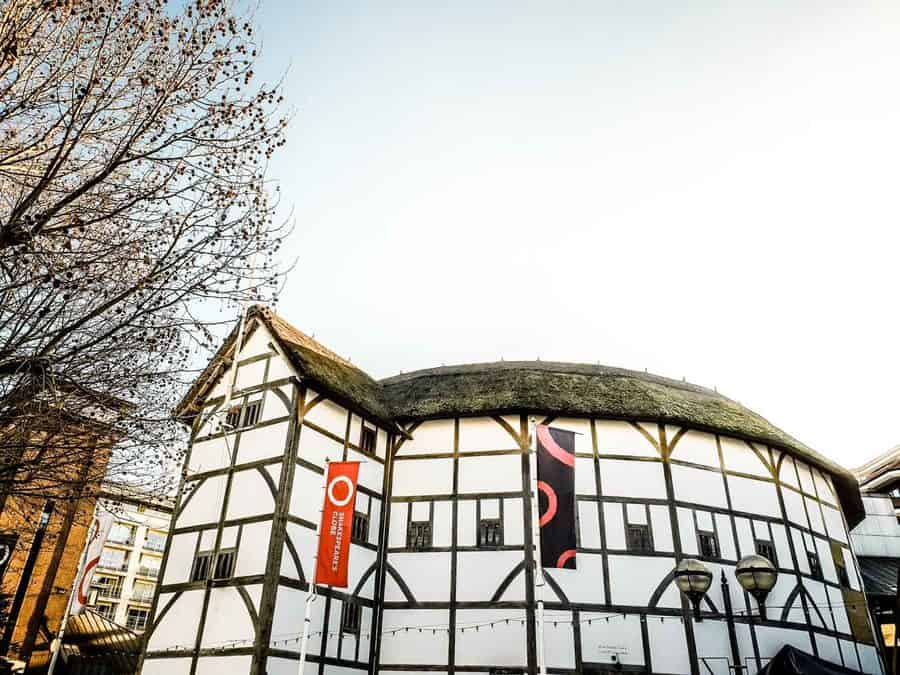 Want to know what it was like to see a play in Shakespeare's time?
Well The Globe is the place to do it (minus those pesky things like The Plague… oh wait, this is 2020 and we have the 'Rona. Scrap that.)
Anyways, this more or less faithful reconstruction of Shakespeare's favourite theatre sits on the South Bank luring punters with an ambitious programme of (mostly Shakespeare) plays. Everyone has to buy one of the standing £5 tickets at least once for the experience alone.
There's also an exhibition about the history of the Bankside theatres and how the Globe came to be rebuilt.
Oxo Tower Viewing Platform
It's not often that great views of London come cheap and even rarer that they're free… but that's exactly what you get at the Oxo Tower.
Scurry into the lift and head to the 8th floor (the same level as their restaurant and bar – also highly recommended) to treat yourself to views from one of London's hidden gems.
Tate Modern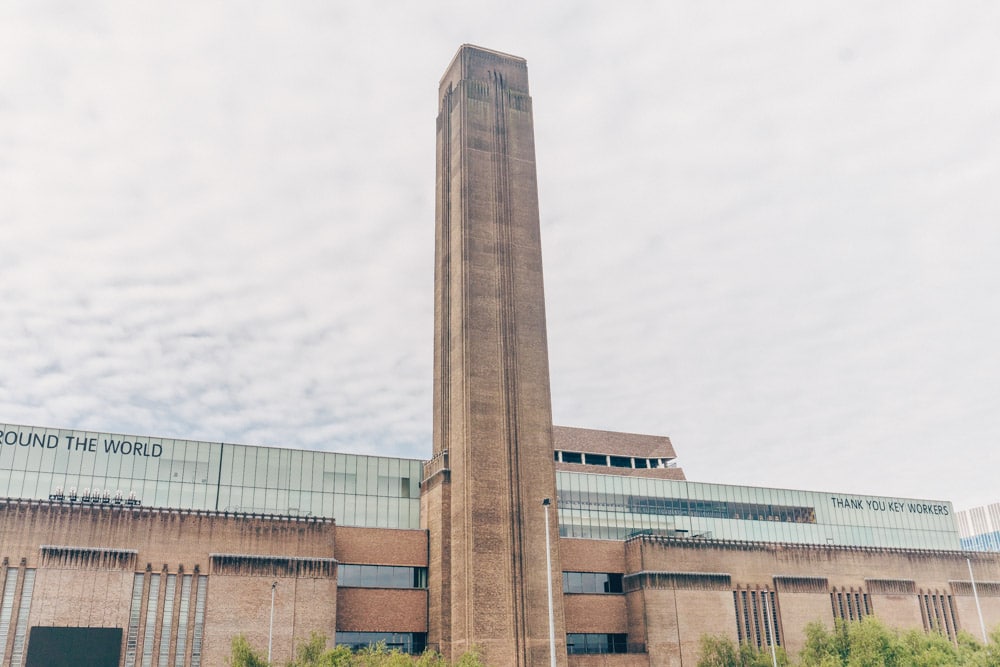 I'll be straight with you. The Tate Modern is not for those who think that modern art is some kind of international conspiracy akin to the emperor having no clothes on.
If you ever want to ROFL – just go and read the 1* Tripadvisor reviews because they. are. savage.
For everyone else, well, The Tate Modern is one of the best things to do on the South Bank.
This is one of London's biggest free museums – not just in the size of the buildings or the collection but also in the numerous big-hitters like David Hockney, Monet, Matisse, Picasso, Pollock and so many more whose works are on display.
Millennium Bridge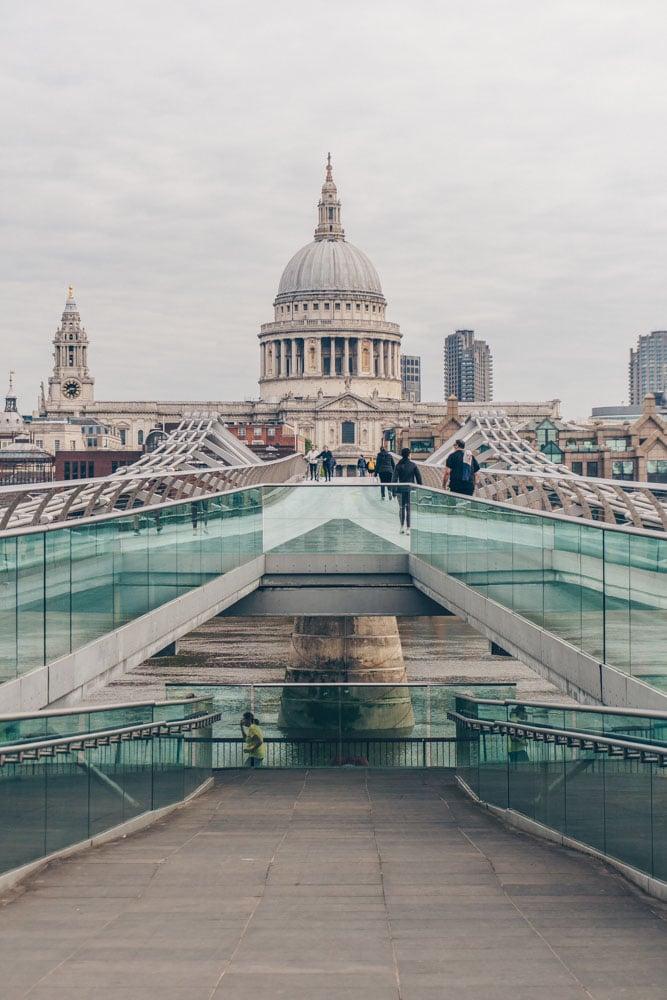 It's only taken two decades for us Londoners to forgive the Millennium Bridge its ridiculous start.
You know, when it opened to celebrate the Millennium and then promptly had to close again because it was so wobbly people were terrified it would dump them into the Thames (no, I'm not making this up).
I was so busy ripping the bridge for its failures that I didn't clock that 1) it's pretty cool 2) it offers one of the best views of St Paul's in town for way too long. Embarrassing.
Don't do the same thing – hop onto the bridge and admire the view. Even better if you can do it early in the morning when it's still quiet.
BFI IMAX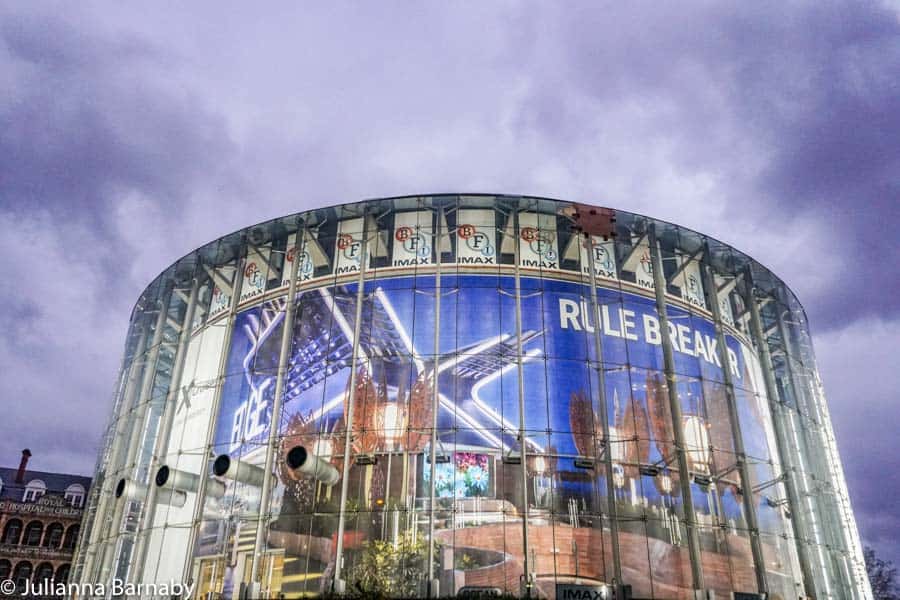 Ok so technically this is probably closer to Waterloo but it still counts in our books as it's part of the BFI.
The IMAX makes up the roundabout between Waterloo Station and the Southbank and shows a great range of new release films on a screen so big you'll be a little bit mind blown just to see it.
For real, this thing is the height of four and half double decker busses stacked on top of each other. There really is no other cinema experience like it.
The London Aquarium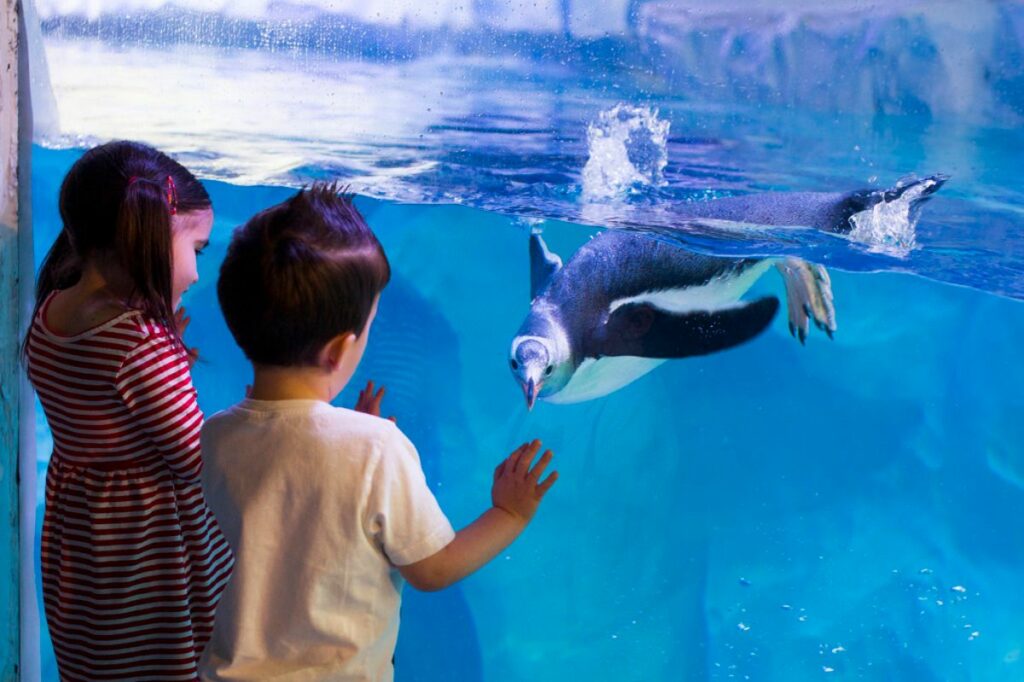 If you're into animals you might expect to be disappointed with the amount of wildlife you can see in London. We're here to tell you that you don't need to be. London has heaps of animals to see if you want – some of them in cages and tanks but all treated very well, we promise.
The Sealife Centre or the London Aquarium as it's sometimes called, is one of these places. They've got over 500 species of aquatic animals in their tanks, including some pretty badass-looking sharks and some very impressive bioluminescent jellyfish.
Eating & Drinking in South Bank
Our favourite places to eat and drink around South Bank.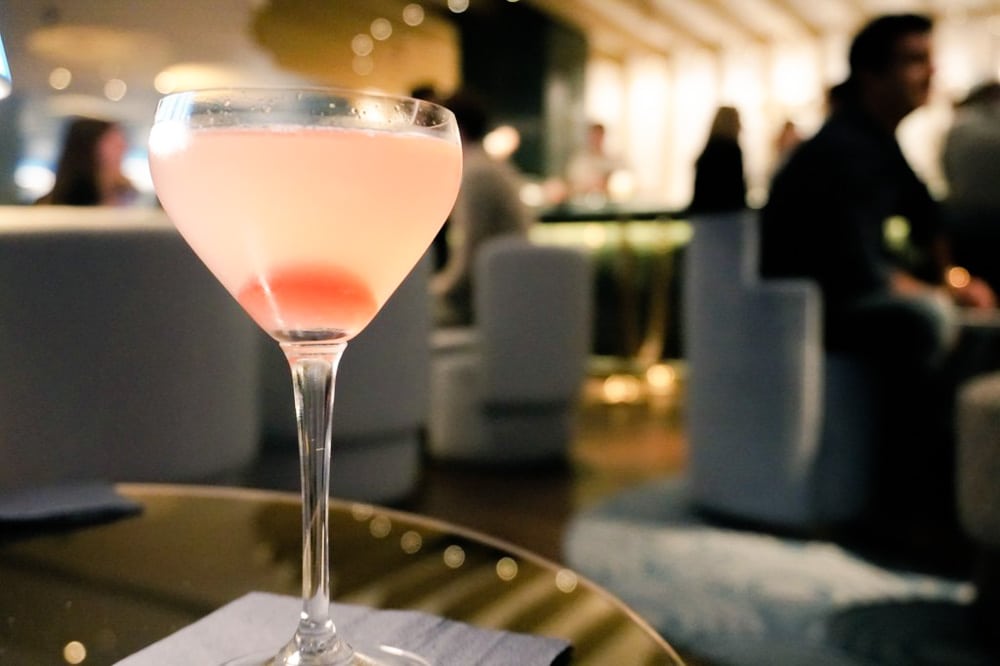 Southbank Centre Food Market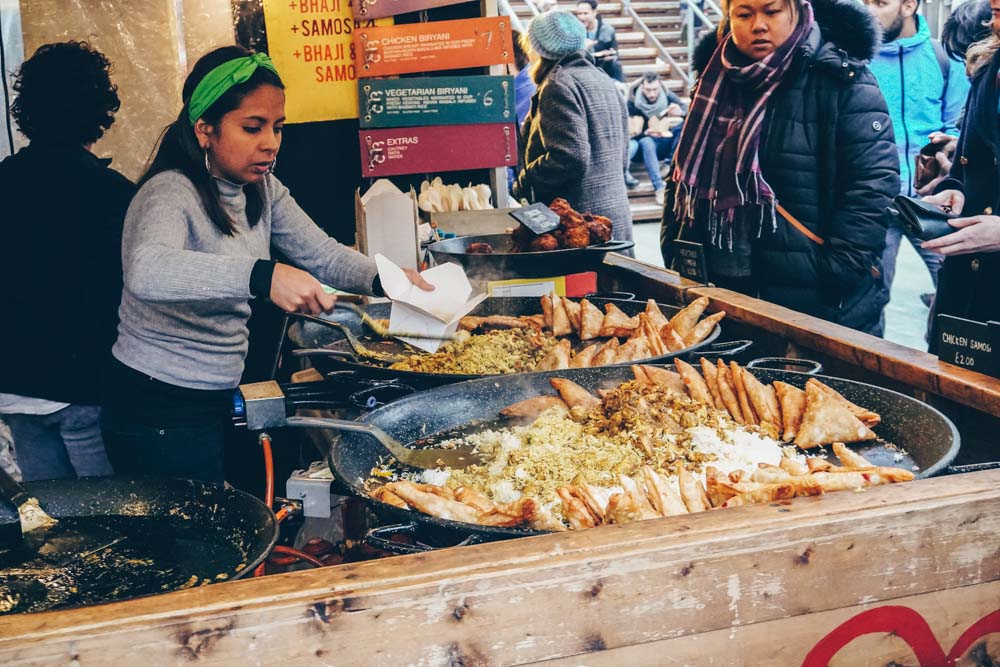 Street food is all the rage in London but this stalwart has been going since well before it became fashionable to nibble delicacies from a cardboard carton.
It does it well too – the traders are all top-notch (I'm yet to have a bad meal from there) and there's plenty of seating for you to gobble down your purchase on too.
Skylon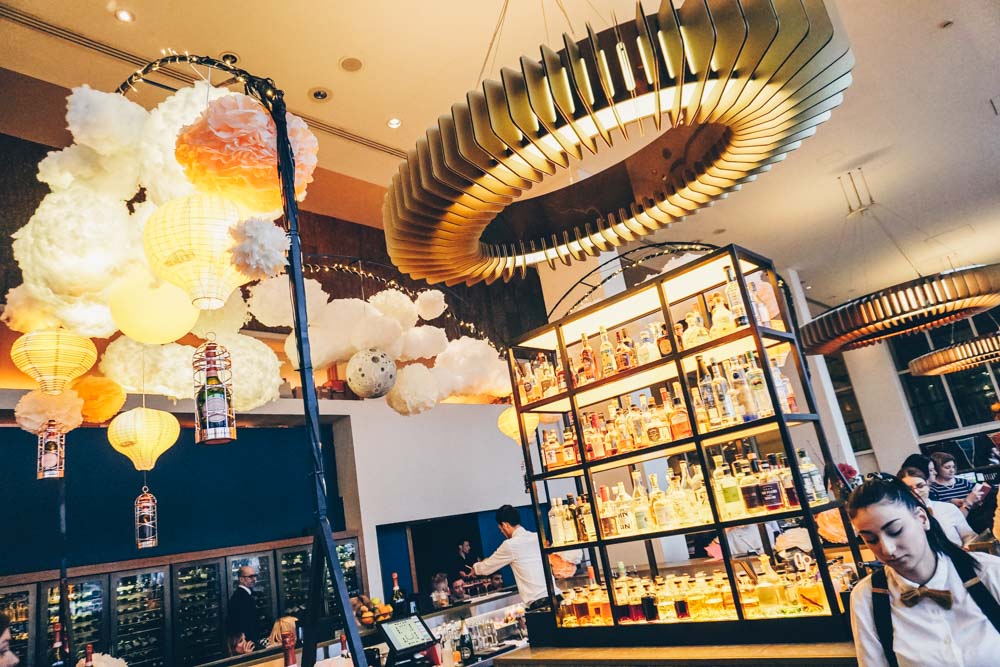 Nab a table by the giant windows for uninterrupted people watching – or don't. The food at Skylon in the Royal Festival Hall is entertainment enough.
There's a separate cocktail bar if you just wanna drank drank drank but the menu of high-end British dishes might lure you in anyway.
Lyaness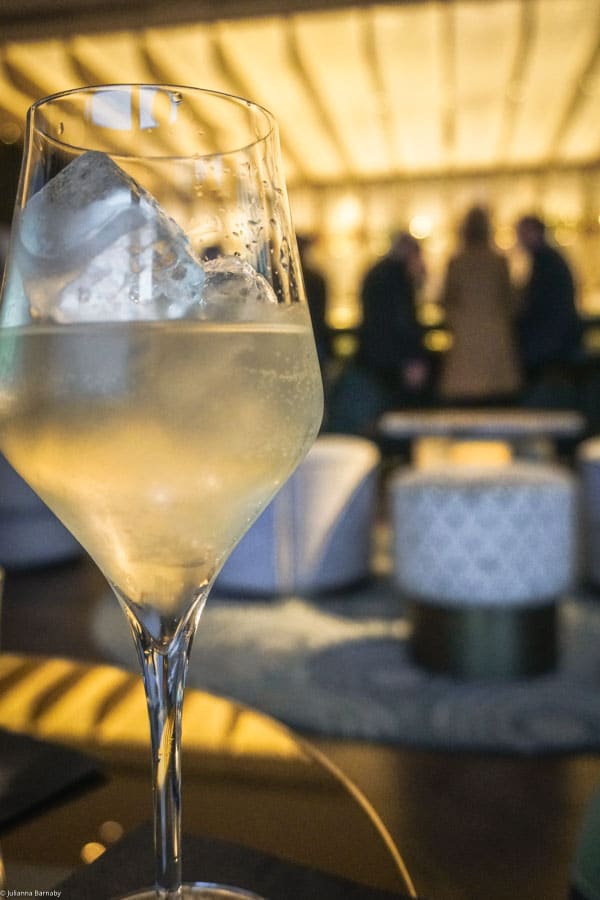 It's no secret that Lyaness is one of my favourite bars in London. It's no secret that Lyaness is one of London's favourite bars in London – but I just love the story behind this place.
First the cocktail god that is Ryan Chetiwardana brought us Dandelyan in the same spot. It was named as the best bar in the world… so he obviously decided to close it, rename it and bring a whole different concept to the space.
Let me tell you… Londoners freaked out, fearing that they'd have to start drinking the river water to get their alcoholic fix.
It was ok though – then relaxed when they realised that Lyaness was every bit as good as its predecessor and they could get slowly sozzled on sophisticated cocktails ad infinitum. The end.
Oh wait, they also do a brilliant afternoon tea.
Swan Bar & Restaurant at Shakespeare's Globe
So if you've had your standing ticket experience and you still can't get enough of the Shakespearean vibes, you can actually eat inside the building now too.
The Swan was founded by Diccon Wright and is a worthy restaurant in its own right. They serve a menu of simple, healthy British food. Classics of cod – not with chips before you ask – pan-fried are a must try here, as is the leek and mushroom pie.
Best of all. Every penny you spend in the swan goes towards supporting the Shakespeare's Globe Trust, a charity that aims to further our understanding of Shakespeare's works. Because of that you can happily dine out and call yourself a patron of the arts for doing so.
Top Shopping Spots
Southbank Centre Book Market
I've been going to this quaint little market under Waterloo Bridge for decades.
There's something so fabulous about shuffling through loads of second-hand books at this haphazard little market and then settling in to read your purchase there and then. It actually has a surprisingly wide collection and is a book lover's delight.
Oxo Wharf
Oxo Wharf is one of London's shopping gems: a curated collection of indie shops in an easily accessible location on the South Bank. Go for quirky interior finds, cool clothing collections, handmade jewellery and gifts galore.

Map of South Bank
Practical Tips for Exploring
Book your tickets in advance: if you're planning to go to the London Eye, National or Globe in particular.
You can get tickets on the day at the National Theatre's booking office. You'll have to go early for popular plays.
If you only go to one cocktail bar, make it Lyaness. Seriously.