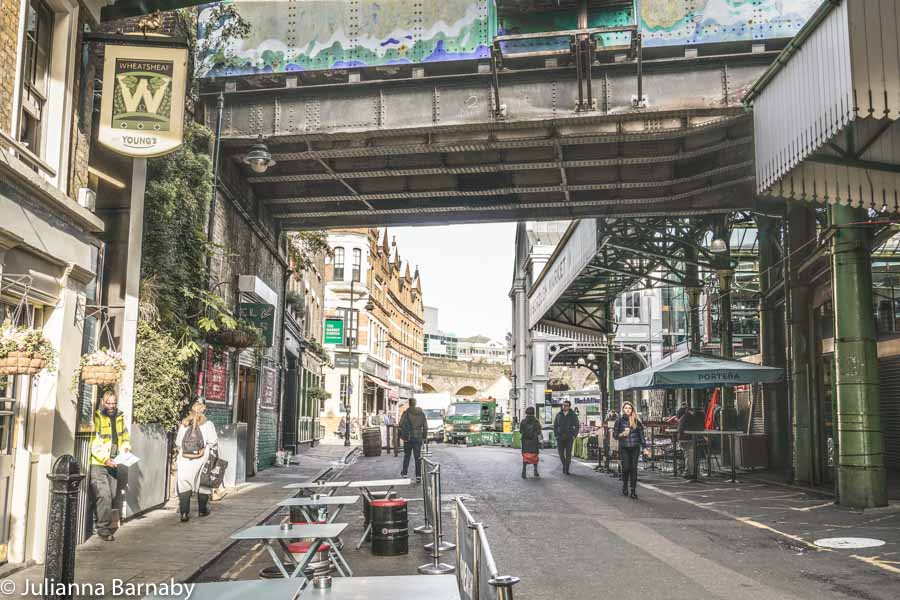 London Bridge itself might be relatively uninteresting (well, apart from the nursery rhyme) but the same can't be said for the area surrounding it.
There's The Shard of course, plus a wealth of markets, bars, restaurants and hidden gems to discover.
London Bridge most certainly is not falling down, in fact, the area around it has really popped off in the last decade.
Some of the area's biggest attractions like Borough Market have stood for centuries, joined by newer additions like The Shard, gleaming sky-high next to the station.
Difficult to believe that this used to be one of London's grimiest areas – renowned for theatre (the height of immorality at the time), bear baiting and *cough* ladies of the night.
Well, the theatres have remained but the brothels have been replaced by busy bars, indie shops and a restaurant scene that reflects London in all its eclectic glory.
Ready to discover the best of London Bridge? Here's where to start.
Map of London Bridge
Shangri La, The Shard
Five Star With Incredible Views
Yes, it's expensive but that's what you get when you pair 5* with those views.
The Dixon, Tower Bridge
Chic and Contemporary
The Autograph Collection's wannabe boutique hotel ticks all the right boxes.
Read More London Guides
Love This? Save and Share on Pinterest!