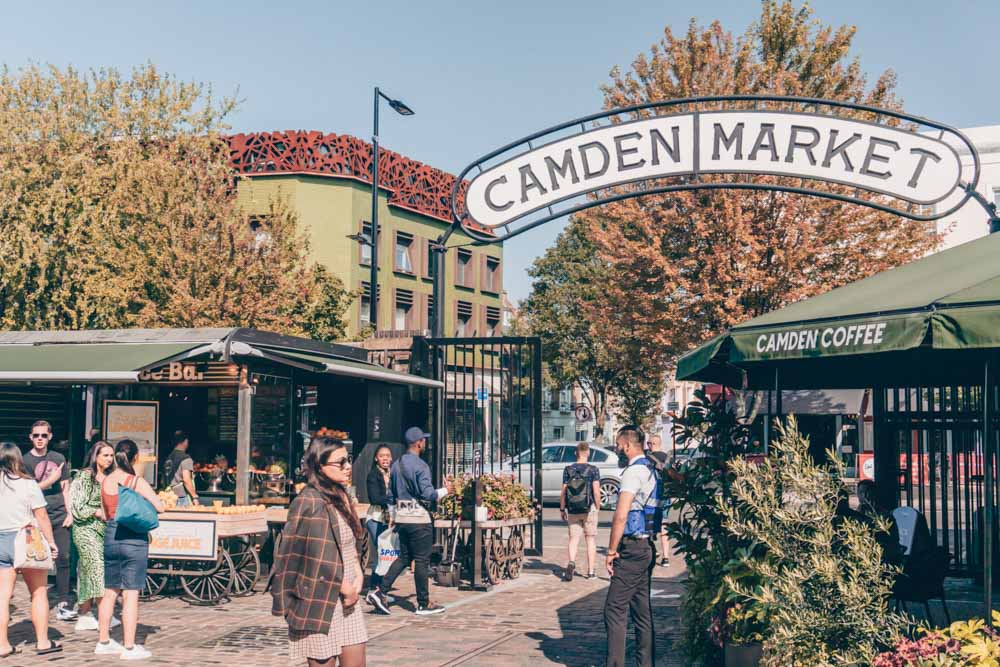 Camden has a spread of different markets with culinary and consumer offerings. Here's what you need to know about them.
Laying claim to the title of London's most famous market – what's come to be known as Camden Market is, in fact, a series of markets strung along Camden High Street and Chalk Farm Road.
An eclectic collision of counter-culture (much like Camden itself), street food eats and indie sellers touting artisan products, there's nowhere quite like Camden Market, an easy explanation for why over 100,000 people descend on the markets each weekend.
Prior to 1972, Camden Market as we know it today didn't actually exist – there were a few stalls on Inverness Street but… that was pretty much it.
It was only in 1972 that two friends bought the derelict timber yard of T.E Dingwalls and set up Camden Lock Market – inviting a selection of craftspeople and antiques dealers to set up shop and sell from their stalls.
Word spread and more and more sellers flocked to the market – by now one of the highlights of an area becoming known for counterculture and Punk Rock, in no small thanks to Dingwalls Dance Hall, which opened in 1973.
Planning your trip to Camden's Markets? Here's what you need to know.
PS: Take a peek at Camden's other highlights in this video!
The Camden Market Guide
Camden Lock Market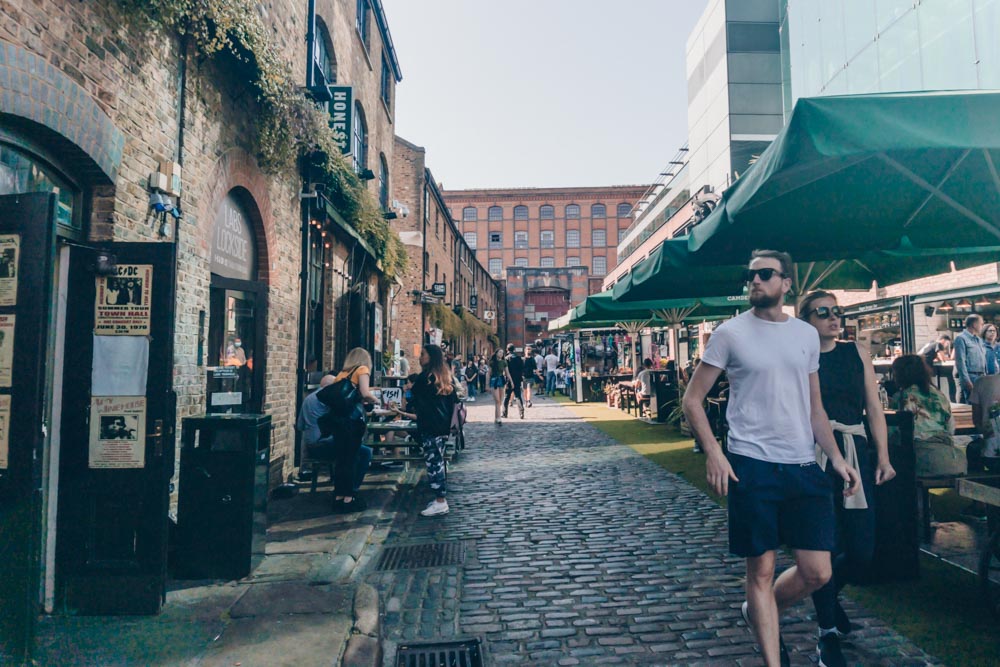 If you only have time to visit one of Camden's markets, make it Camden Lock Market – one of London's best-known weekend markets and the very spot where it all kicked off in 1972.
Independent makers are the big thing here – it's blissfully free of the tat and generic stuff you'll find in other markets around town, opting for a diverse range that encompasses handmade jewellery, accessories and cutting-edge fashions instead.
That's not where it ends though: you can – not to sound too generous – find pretty much anything in the maze of stalls that pop up throughout the day, whether that's vintage vinyl records, second-hand books or recycled furniture.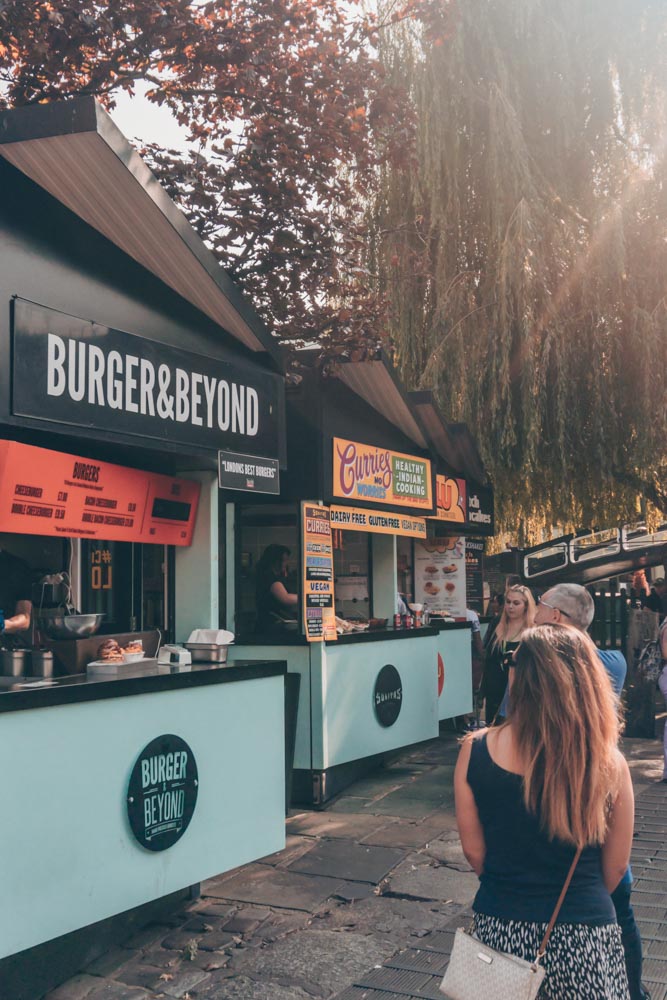 If you're hungry, head to the Kerb food stalls down by the water, otherwise take a casual wander through the maze of indoor and outdoor sections of the market to pick up some unusual buys.
The Stables Market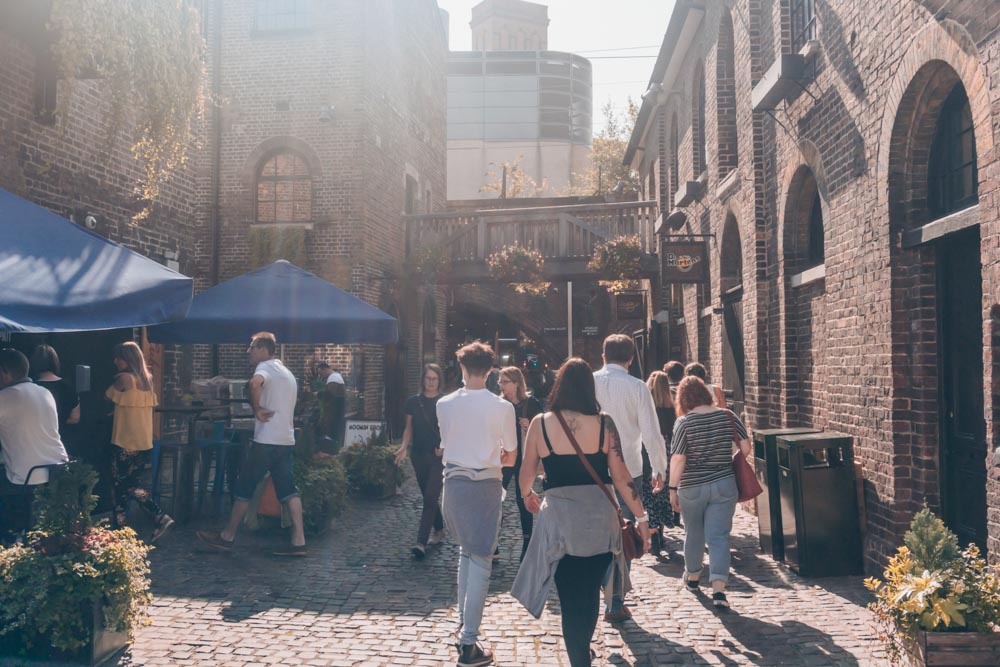 Another biggie in Camden's lineup of markets, the Camden Stables Markets traditionally had more of a vintage focus than the lock market. That's still loosely true today, though there's plenty of new shiny stuff too.
It's a bit more boho than the other markets in Camden, and is a big destination for gothic / alternative clothing (the original branch of Cyberdog is still going strong just inside the market entrance).
If you hadn't guessed from the name, this used to be an area filled with stables and horse tunnels (there was even a horse hospital) to service the dutiful steeds that made their living on the canal.
Camden Lock Village
On the site of what used to be the Canal Market until it was destroyed by a fire in 2008, Camden Lock Village was redeveloped and now the market sits alongside residential and office units. There's no particular focus to this market but it's worth strolling through as it's just the other side from Camden Lock Market.
Inverness Street Market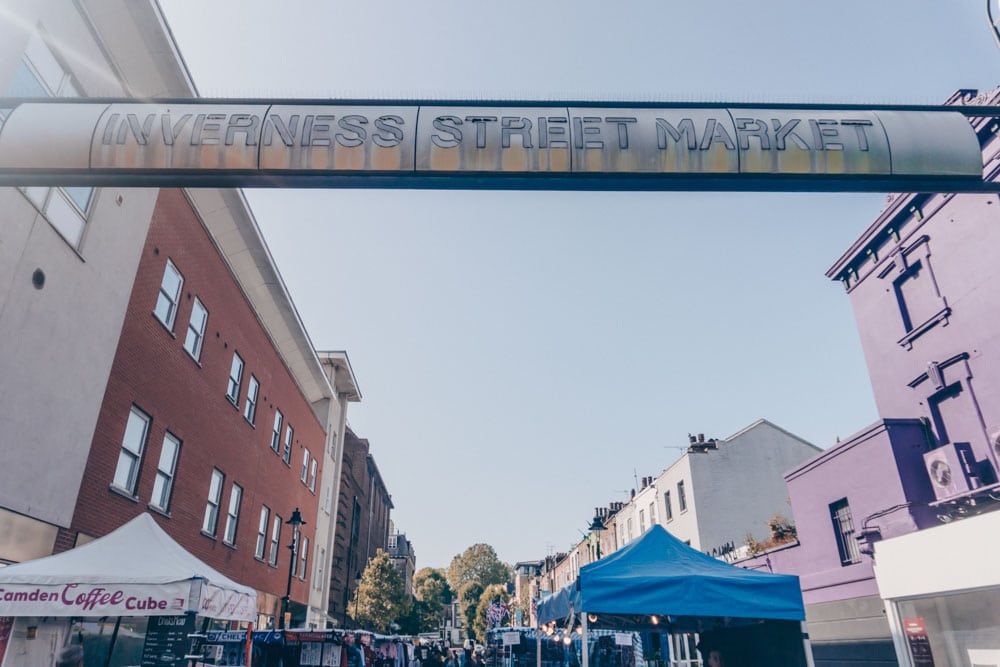 Although it's not as well-known as some of its larger counterparts further along Camden High Street, Inverness Street Market is actually the only market in Camden that existed before the 1970s. In those days, it was a fresh produce market but that's changed significantly in the past decade.
Not many of the original food sellers are still there – instead they've been replaced by hot-food stalls and a small range of non-food traders selling the occasional gem.
Buck Street Market / Container Park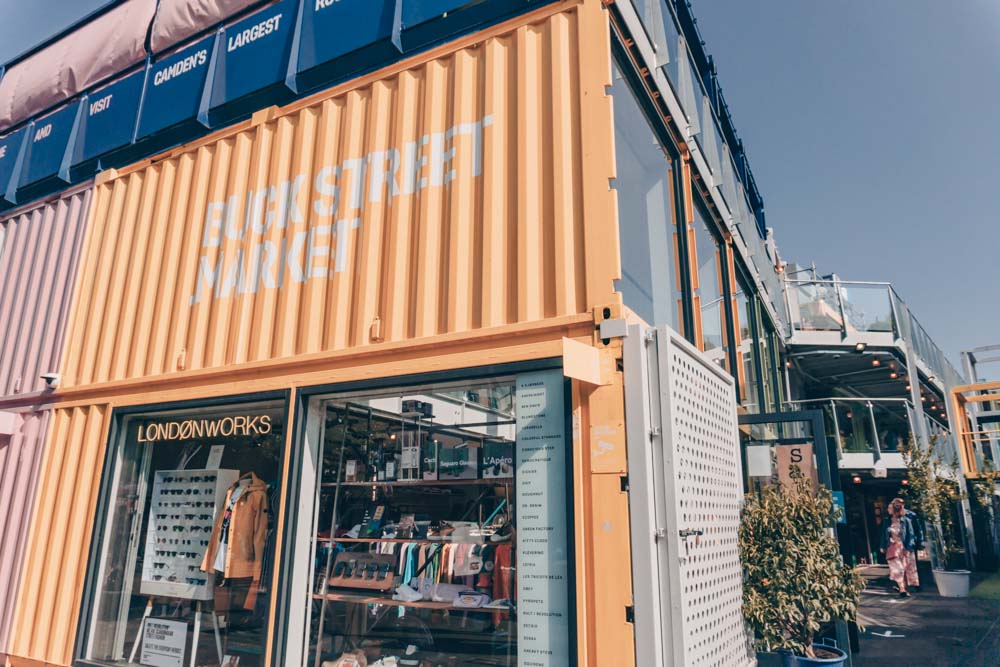 In days gone by, Buck Street Market was the spot to buy vintage clothing – but it had gotten a little tired as the vintage pegs gave way to mass-produced tat.
That was all before it opened in its newest guise in mid-2020 – as a container park in the style of Boxpark. With a focus on sustainability and small business, it's true to the Camden ethos but in thoroughly modern style. Go for ethical shops and eco-friendly products, stay for the two rooftop bars and host of tasty eats.
Hawley Wharf
In recent years Camden's markets have begun to sprawl further along the canal towards Kentish Town Road. The buildings around this stretch have been tarted up, turned office space and ground floor retail.
As such it has a bit less of a grassroots feel as the rest of the markets Camden has to offer, but that doesn't mean there's not things worth checking out in what's become known as Hawley Wharf.
First off let's talk about food. Hawley Market has stiff competition from the street food on offer around Camden Lock and The Stables but there's good reason to come down this way for a proper sit down meal.
If you have to hit one make it The Cactus Noodle Bar. The folks here do some very legit noodle dishes. Influence is strongly Chinese but that leaves a lot of room for flavour: a great Taiwanese beef noodle soup is on offer for those that don't want to burn their mouths to high hell on a bowl of Sichuan chilli noodles, and there's plenty of everything else too.
We'd also give special mention to T's Deep Fried Scoop – yep that's fried ice cream, and it's not as weird as it sounds. Think something like baked Alaska with batter instead of meringue. Ok maybe not for everyone but if you're not into it there's still about 30 other places to choose from here.
As for shopping the advantage of a sleek bricks-and-mortar store means that the shops in Hawley Wharf tend to lean a bit more in the boutique direction. You'll find designer sunglasses, handbags among souvenir shops and kooky places like Koko Art – a shop selling custom, hand-painted shoes.
We'll add that new stuff keeps popping up down here, so there might even be some cool new places to discover by the time you get down there.
Practical Information and Map for Visiting Camden's Markets
Camden Market Opening Times
Generally the markets are open 10am to dusk daily, however some traders only trade Friday to Sunday.
Practical Tips
Most of the shops along Camden High Street are open every day, but if you want to catch the market in full swing, plan to visit Friday to Sunday when most of the stalls are trading.
It does get incredibly busy – try visiting early-to-mid morning at the weekend or on Friday for the market experience without the overwhelming crowds. Don't hold your breath though.
If an item has a marked price, you can try your hand at some gentle haggling but don't be surprised if you don't get very far (unless you're buying more than one item when sellers are inclined to be more flexible).
The area around Camden's markets is a bit of a hotspot for pickpockets – don't carry around more cash than you need and keep an eye on your belongings.
You can walk between all these markets so don't expect to spend all day in just one spot. In fact we encourage you to see what each space has to offer. Seeing it all its totally feasible within a day/ong afternoon.
Getting There
The nearest tube stations are Camden Town and Chalk Farm – you can start at Camden Town and visit all the markets en route to Chalk Farm station. Kentish Town and Mornington Crescent are also closeby. Beware that access to the platforms in Camden Town station is via 96 stairs during busy periods – there's no escalator access for those going into the station.
You can also hop on the overground to Camden Road.
Map of Camden's Markets