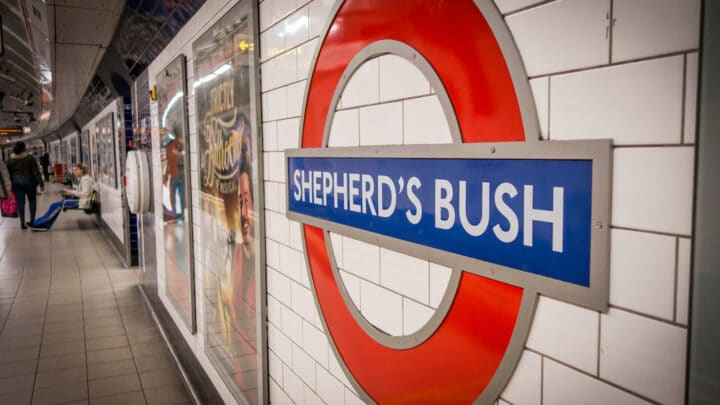 Shepherd's Bush is a buzzing area of London, boasting brilliant shopping spots and electric live music venues. Looking for the best things to do in Shepherd's Bush? I've got you covered with this insider's guide.
Often overlooked because of the nearby Hammersmith and Kensington areas of the capital, many people assume Shepherd's Bush only consists of Westfield Shopping Centre and has little else worth visiting. But there's a lot going on – not to mention the fact that the area's history is actually pretty interesting…
Originally centred on Shepherd's Bush Green, the area used to be a pasture for shepherds and their flock on the way to Smithfield Market (which is actually still open in Farringdon!).
The area was fairly run down until it was given a total transformation in the late nineteenth and early twentieth centuries. And following its opening in 1903, Shepherd's Bush became known as the place where famous performers including Charlie Chaplin frequented the Shepherd's Bush Empire.
No need to wonder what to do in Shepherd's Bush, explore the area and you'll find that today it's a vibrant spot with quirky activities and great shopping opportunities.
Top Picks for Things to do in Shepherd's Bush
Things to do in Shepherd's Bush
Delving into the unmissable spots in Shepherd's Bush.
O2 Empire Shepherd's Bush
Arguably the most iconic attraction in the area is the O2 Shepherd's Bush – catching a show here is a must.
Previously named the Empire when it first opened as a music hall in 1903, it was known as the BBC Television Theatre in the 50's and has been open to the public since 1994.
Today, the O2 hosts some of the most famous musical artists from around the globe (and even some comedy shows) – you can check the list of upcoming events here.
Shepherd's Bush Market
There's no better way to get a true sense of an area than at a local street market – trust me, London is full of 'em – and Shepherd's Bush Market has over 100 years of history as a place where cultures collide.
Top spots here include Osman's Juice Bar for the freshest smoothies and This is Nuts! for a well-deserved nutty snack after you're all shopped out.
Bush Theatre
Often the first stop for future West End hits, the intimate Bush Theatre is a breeding ground for new talent and a fun place to watch up-and-coming shows.
From one-man comedies to huge ensemble productions, the broad range of shows means that there's always something that everyone will enjoy. You can check what's on here.
Bowling at All Star Lanes
You can bowl anywhere in London, but All Star Lanes in Shepherd's Bush is one of my favourite places in the capital. The decor here is art-deco opulence, with dim lighting and dark wood complementing the sketchy art on the wall.
Bowling, drinking, and dining for £15? Sounds like an absolute bargain to me. Oh, and you can also do karaoke here, so get your vocal chords warmed up and prepare to unleash your inner Mariah.
Top spots here include Osman's Juice Bar for the freshest smoothies and This is Nuts! for a well-deserved nutty snack after you're all shopped out.
Shepherd's Bush Green
Shepherd's Bush Green is a triangular haven in the centre of the area. It's nowhere near the biggest of the gorgeous parks in London, but it is a great place to relax on a hot day (with a tinny or two).
Pack yourself a picnic and chill out before you check out a live show.
Puttshack
When I say that Puttshack has the best mini golf spots in London, I mean it. It's a tech-infused mini-golf course set in a bar, so expect flashing lights, futuristic mini-games, and crazy-theming throughout.
There's no room for cheating here as your score is flashed up on a digital scoreboard, using a tech-savvy ball that tracks movement – so get practising.
A little bit of booze is also sure to get the competitive juices flowing. Cocktail-wise, opt for a sour appletini or a peach fashion and you won't go far wrong.
Spa at K Spa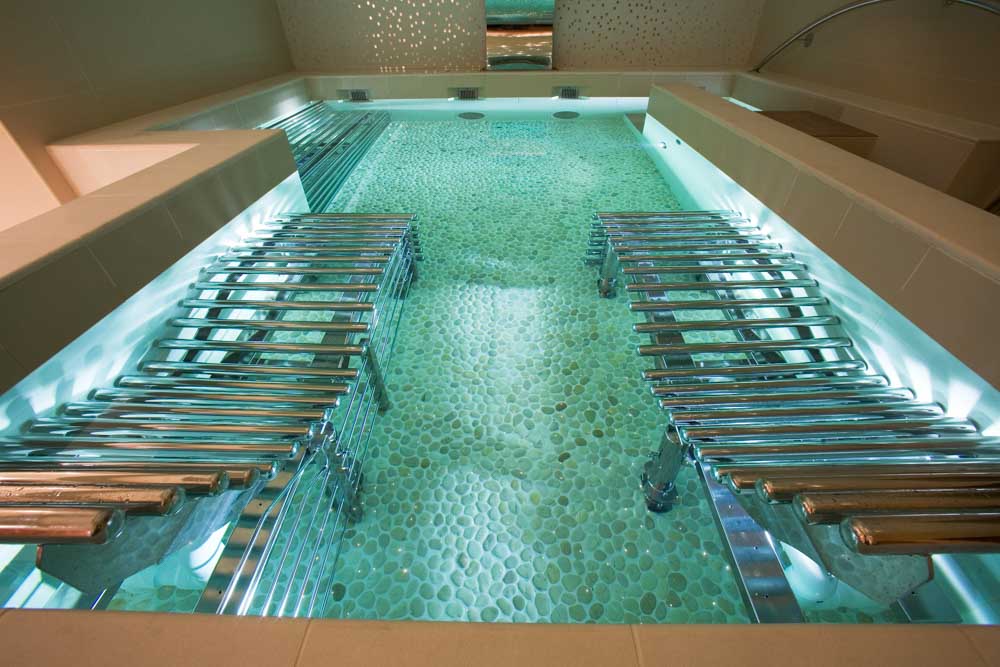 The idea of hauling it around the city for a whole weekend sounds a little bit exhausting? Why not unwind at K Spa (one of my favourites in the capital) for a couple of indulgent treatments.
Not only is this one of the most reasonably priced spas in London, but it offers a wide range of treatments for you to choose from. From prescriptive facials to deep tissue massages sure to get out any knots that come as a result from the rush hour on the tube. We've all been there.
KidZania
If you've ever envied the life of a carefree child, prepare to become even more jealous at KidZania – one of the best things to do in Shepherd's Bush for families.
Enter into a world where a child can be anything they want, with scaled replicas of buildings including a Dorsett Hotel and a fully-fledged airport (with adorable costumes to match).
Sorry parents, but this is definitely one for the kids, so you'll have to sit it out. Though who doesn't fancy an hour or two of respite after taking on the capital with children?
Bush Hall
Originally built to be used as a dance hall, Bush Hall is now another of Shepherd's Bush multiple live music venues. It was built as part of a series of three venues, though this is now the only one still standing.
After transforming into an, admittedly less-glamorous, soup hall during WWII and a bingo hall in the 1950s, the Edwardian property was only fully restored to its former glory in 2001, including the cherubs that adorn the building.
Today it's home to a number of live music shows with exciting underground artists.
You can check out the upcoming shows here.
Sherlock Themed Escape room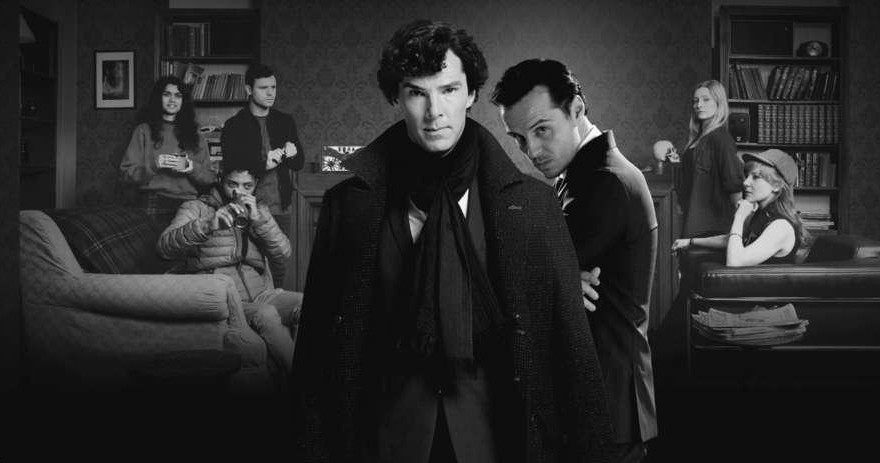 If you're seeking thrills, an afternoon spent trying to escape The Game is Now is top-tier fun.
As one of the best escape rooms in the capital, you're in for plenty of LOLs as you try to make your way through the puzzles to crack the clues, handily provided by Sherlock himself.
FYI the team behind the Sherlock series have actually had input into this escape room, so you're spared any gimmicky, backstreet attempts at creating the thrilling atmosphere.
Eating & Drinking in Shepherd's Bush
My favourite places to eat and drink in Shepherd's Bush.
The Hawk's Nest
Making our guide to the best beer gardens in London was no easy feat – which should tell you just how brilliant The Hawk's Nest in Shepherd's Bush Market really is.
Twinkling lights and craft beers provide the perfect setup for a brilliant night of boozing in the capital. Don't even get me started on their delicious pizzas… drool.
Harana Meze
Harana Meze is a gorgeous little Turkish joint that you shouldn't overlook when in Shepherd's Bush.
With a food menu bursting with spicy sausage, koftas, and the tastiest hummus and olives you'll ever try, this is a great spot if you fancy something a little different from the usual American or Italian fare. Expect flavours galore here.
Brewdog
You can't go wrong with a Brewdog, and this Shepherd's Bush offering is one of the coolest.
With a huge selection of craft beers and some interesting cocktail concoctions like a beer slushie (definitely as refreshing as it sounds), you'll be able to chill out in an industrial-style pub.
Electric Coffee Shop
With coffee blends from Peru, Nicaragua, and Columbia, Electric Coffee Shop is the spot to get an early morning boost in Shepherd's Bush. Make sure to treat yourself to breakfast before you head to the market or a midday theatre show.
The interior is also uber-cool, with exposed brick and leather sofas creating the perfect vibes for a mid-afternoon coffee and cake.
Top Shopping Spots
Westfield Shopping Centre
Bursting with food spots, designer shops, and high street classics, Westfield meets all your shopping needs (literally) under one roof.
Whether you want to spend an afternoon inflicting some serious damage to your bank account or just need to pop into the shopping centre for essentials, you'll find what you're looking for at Westfield.
West 12
West 12 is a small complex complete with food and entertainment spots. Catch a film, grab a bite to eat, or get involved in an escape room, there's lots to do here.
Map of Shepherd's Bush
K West
Spa hotel
A sleek hotel with brilliant spa facilities.
Hotel Shepherd's Bush
Budget hotel
A simple but well-equipped budget hotel.