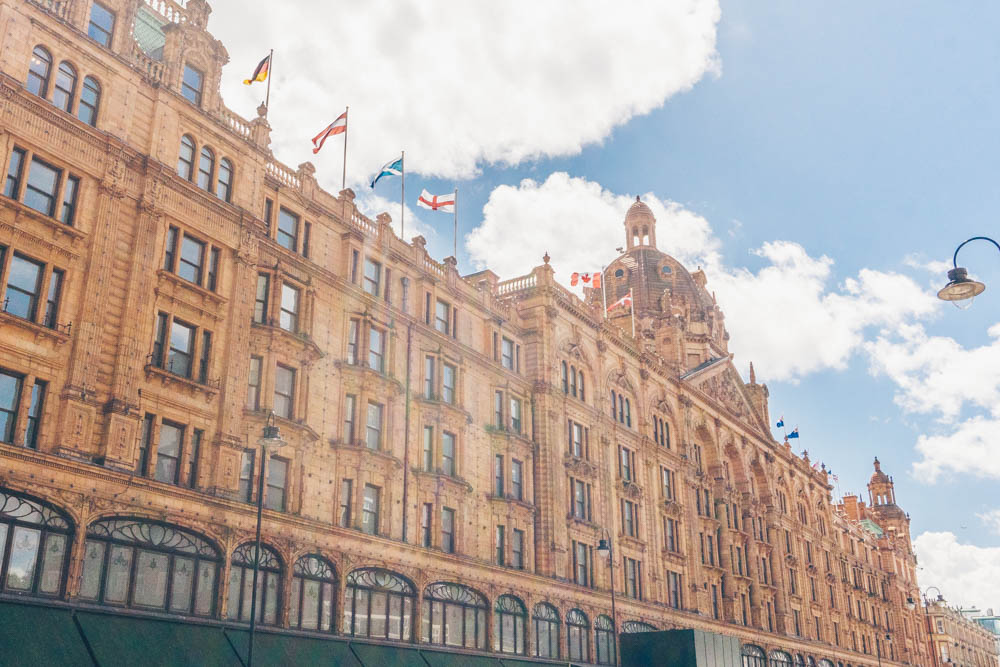 One of London's most affluent and upmarket areas, Knightsbridge is surprisingly enchanting.
Bordering the vast Hyde Park, its streets are lined with high-end restaurants, boutique stores and five-star hotels, there's much more to Knightsbridge than mammoth department stores and luxurious goods though – that's why it's worth sparing some of your time to explore this part of London.
From its fine museum, old churches and swanky restaurants, there's plenty to do in Knightsbridge for everyone.
Top Picks for Things to do in Knightsbridge
What to do, where to drink and where to eat….
Things to do in Knightsbridge
Delving into the spots you shouldn't miss.
Visit the Victoria & Albert (V&A) Museum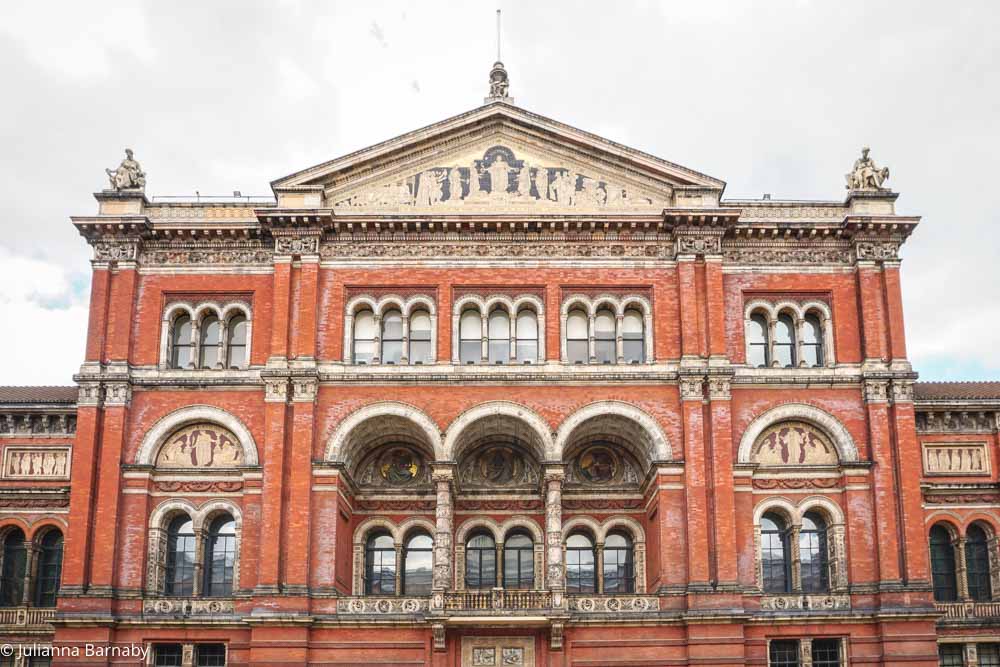 Cromwell Rd, Knightsbridge
The V&A is the world's largest museum dedicated to applied and decorative arts and design. It was founded in 1852 and now houses over two million pieces on display.
Highlights of the museum include the jewellery gallery, where you will find Queen Victoria's sapphire and diamond coronet, a photography centre and galleries showcasing the history of Britain and Europe through art and design.
I have to admit, when I was a kid I hated it when my mum would drag me around the museum, but it's grown on me in adulthood, to the point where I'm the one mooching around there for hours on end.
As one of London's biggest free museums, it's also free to enter into the V&A's permanent exhibitions and charges only apply for special exhibitions and events.
It's also within a stone's throw from two other popular museums, the Natural HIstory Museum and Science Museum – if you have a day to spare, you could easily combine a visit to one of those too.

Read Next: The Free Museums in London You Shouldn't Miss
Stroll Through Hyde Park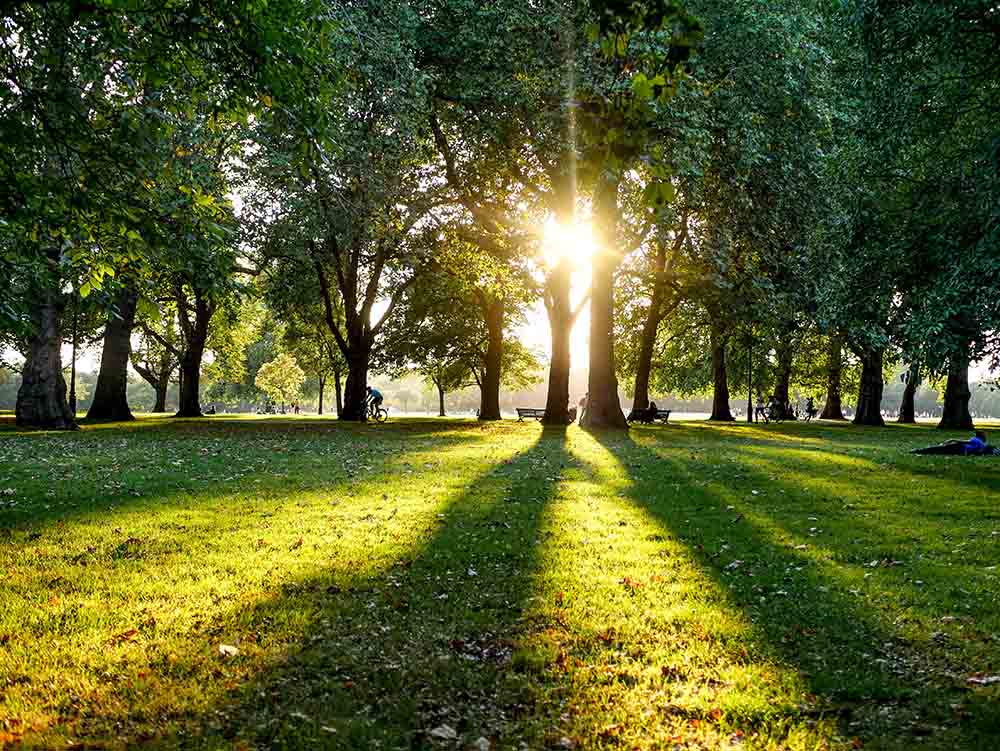 Hyde Park is the largest and best known of London's parks at 142 hectares. It's easy to see why – this green lung in the centre of London is the perfect escape from its hectic surroundings.
More than just a green space, Hyde Park's grounds contain a large number of important memorials and statues such as the memorial fountain for Princess Diana, the 7 July memorial, the Holocaust memorial and the statue of Achilles.
It's also famous for its Speaker's Corner which has been used for public debates since the mid-1800s.
After something more active? You can row or swim in the Serpentine Lake in the park, play tennis at the Sports Centre or go horse riding on the designated routes.
Otherwise, just wander the lush greenery for hours and forget you're anywhere near (never mind in the centre of) a huge metropolis.

Read Next: The Best Parks in London – Area by Area
Attend a Choir Performance at the London Oratory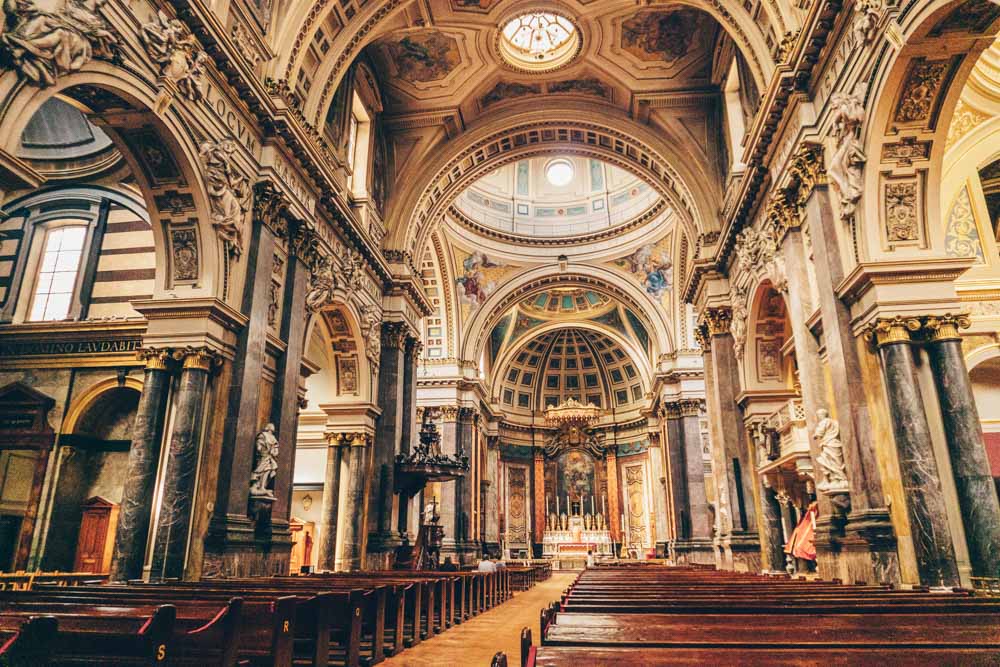 Brompton Road, Knightsbridge
Nicknamed the London Oratory, this large neoclassical Roman Catholic church on Brompton Road's official name is The Church of the Immaculate Heart of Mary.
It's the second largest Catholic church in London with up to 3000 people participating in its mass on Sundays.
It is also home to the Congregation of the Oratory of St Philip Niri and is most well-known for its incredible music tradition. Two of its three choirs have published audio albums and you can hear them sing at one of the masses or regular music performances.
Top Shopping Spots in Knightsbridge
Harrods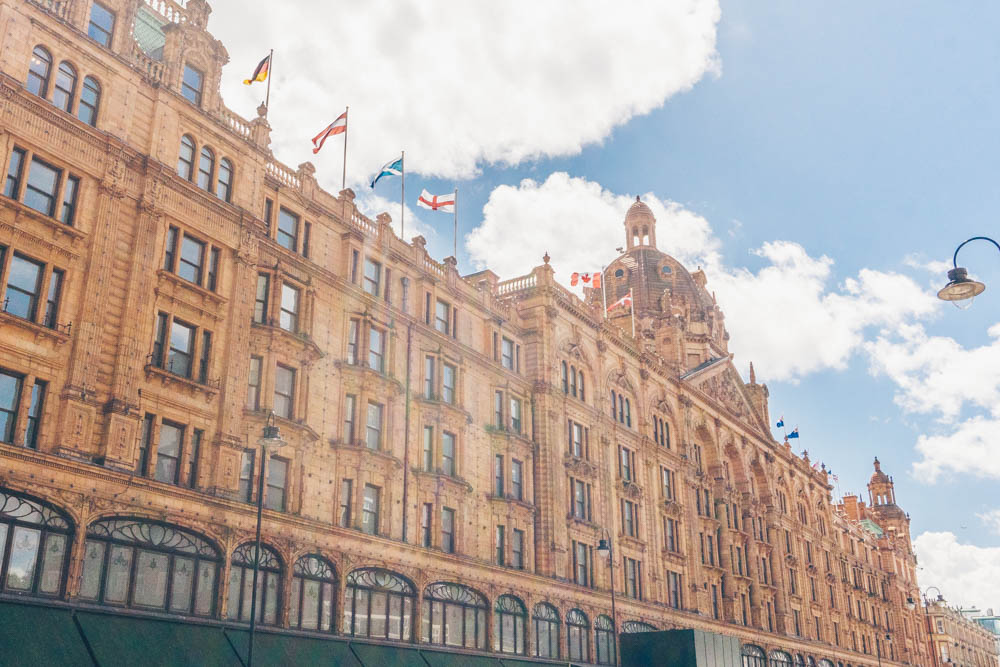 87-135 Brompton Rd, Knightsbridge
It's difficult to believe that London's most famous department store opened in 1849 as a modest grocer. It has since grown into one of the biggest retail hotspots in the world.
Boasting multiple floors with 300 departments, Harrods is packed full of everything and anything you could possibly need or want.
There are also multiple eateries inside if you need to stop and refuel on tea or a meal, including The Tea Room, which offers a delicious all day breakfast.
Brompton Road
Brompton Road is the main thoroughfare in Knightsbridge and one of the best shopping strips in the city.
You'll find stores for every sense of style and budget from Topshop and Zara to Chanel and Michael Kors.
Feeling a little hungry from all the shopping? You're pretty spoilt for choice when it comes to food. The road has everything from high-class eateries such as Aubaine and Mamounia Lounge to high-end cocktail bars and gastropubs.
Sloane Street
Sloane Street stretches from Knightsbridge to Sloane Square in Belgravia and rivals Mayfair's Bond Street as the centre of all things luxury.
It's renowned for its iconic and internationally recognised, exclusive brands from Dior to Gucci to Roberto Cavalli.
Wandering down the street is like gracing an elegant catwalk, with every high end fashion brand you could possibly imagine. In between the shops, the street is filled with modish townhouses and perfectly manicured side street gardens.
Harvey Nichols
109 – 125 Knightsbridge London SW1X 7RJ
The only department store in Knightsbridge that can rival Harrods' epic stamp on the neighbourhood's shopping trade is Harvey Nichols.
The luxury shopping centre's flagship store was founded in Knightsbridge in 1831 and has been supplying London's wealthy with the sort of products that are very much at the want-but-don't-need end of the scale.
Like Harrods you'll find a mix of high-end products and restaurants, as well as cafes and bars to refresh yourself in before moving on to the next stage of your shopping spree.
Eating & Drinking in Knightsbridge
My favourite places to eat and drink around Knightsbridge.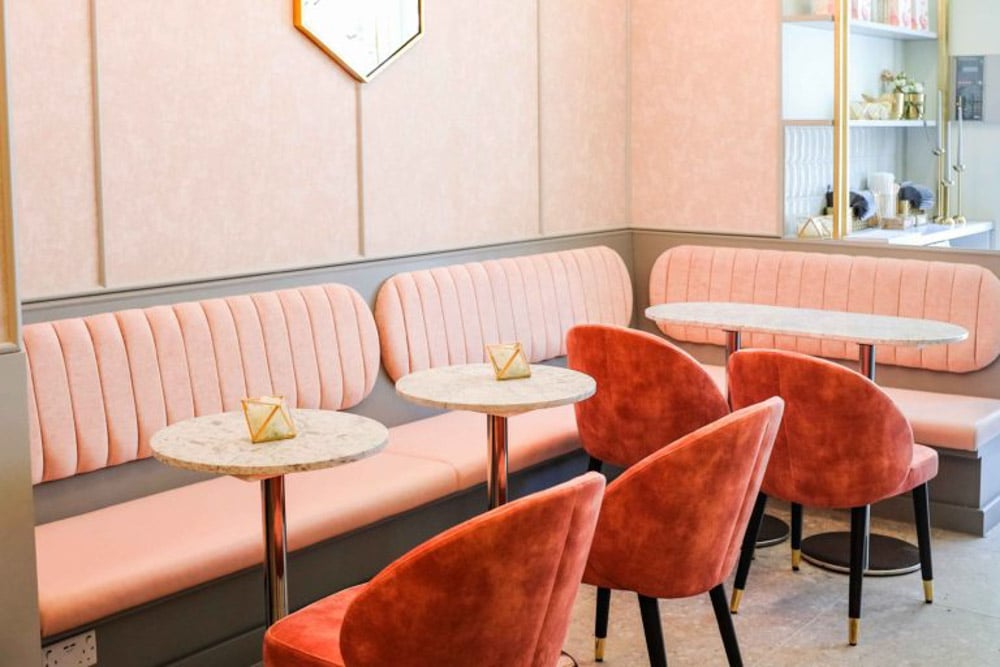 Dinner by Heston Blumenthal
66 Knightsbridge, Knightsbridge
This is one of the most sought-after restaurants in the city with wait times for up to three months to reserve a table.
I'm yet to snag one of those coveted tables, but by all reports, Dinner has some of London's finest cuisine inspired by British culinary history and is in an elegant dining room inside the five-star Mandarin Oriental Hyde Park hotel.
It's repeatedly listed as one of the top restaurants in the world, so if you're after class and an exclusive experience (and are organised enough to book ahead) then this place is a must try.

Zuma London
5 Raphael St, Knightsbridge
Zuma is a Knightsbridge favourite, well-known for it's high-end modern Japanese food including a sushi counter and robata grill. It's a personal favourite and a great place if you fancy a slick evening date or a classy catch up with friends.
Its low-lit interior is ultra trendy and sophisticated. Sure, like much in Knightsbridge, it's on the pricey side, but the consistently high quality food here makes it worthwhile.
In short: the sushi and seafood dishes are some of the best you'll find in the city.
Buddha-Bar London
145 Knightsbridge, London
Part of the worldwide roll-out of Buddha Bars after the success of the original in Paris, Knightsbridge's version has excellent pan-Asian cuisine and a killer cocktail list.
It's routinely awarded as one of the best nightspots in London and over two floors, is very popular for events and club nights with a regular DJ set.
Like all Buddha Bars, it punches on the luxurious side, but it is Knightsbridge after all.
Tattersalls Tavern
1 Knightsbridge Green, Knightsbridge
If you're up for a more laid back experience then this gastropub is the perfect spot.
Just down from Zuma, Tattersalls is a traditional English pub with dark wood interior and cask ales and international beer available.
You'll also find your favourite pub meals here too, from fish and chips to a Sunday roast.
EL&N London Café
239 Brompton Rd, Knightsbridge
This irresistible chic, pink hued café across the road from the London Oratory is an Instagrammer's dream.
With its pink walls, neon lights, rose gold tables, carousel horses and love heart decorated feature wall, it EL&N is literally made for the 'gram.
It's technically part of a small chain, so is not exclusive to Knightsbridge, however, it is the biggest of the cafe's stores and one of its newest additions.
PS, I will say that there are better places in the vicinity for food – the interior is a big part of the appeal at EL&N.
Discover The Best Cafes & Coffee Shops in Knightsbridge
Pétrus by Gordon Ramsey
Heston isn't the only top chef to have a finger in the pie of Knightsbridge dining. Angry TV chef Gordon Ramsey also does – and it's one worth eating at.
Lets preface this by saying that although Ramsey is now known for yelling at fledgling chefs and chewing out incapable business owners, he did cut his teeth cooking under Marco Pierre-White and go on to run a business empire of his own before all the shouting, swearing and plastic surgery.
Many of the restaurants in that empire were awarded Michelin stars. Pétrus is one of those, holding a single star for its bold-flavoured take on contemporary European cuisine and gargantuan cellar of fine wine.
A Brief History of Knightsbridge
Unlike other neighbourhoods in London which have well-known origins and folktales, Knightsbridge is somewhat more ambiguous.
In the early Saxon period, the area that is now Knightsbridge was simply a no man's land or space between villages. From very early on, it was an area that was split between the boroughs of Kensington and Chelsea and Westminster.
Where its name came from is also slightly unclear.
Some suggest it's because two knights resolved their differences by fighting on the bridge. When they both fell into the river to their deaths, the bridge was named the Knightsbridge in their memory.
Another suggestion is that the name comes from it being a meeting place for the city's youth, as knight was a slang term for 'lad'.
It's hard to believe today but for centuries it had a bad reputation. Knightsbridge was known for being a favourite haunt for highwaymen and robbers and it was left unkept and undeveloped.
It wasn't until the Knightsbridge Paving Act in 1790 that meaningful development came to the area and buildings started to be constructed and the pavement repaired.
The department stores, Harrods and Harvey Nichols opened in the mid-19th century and embassies also moved to the area, turning the neighbourhood into a more desirable area of London.
Today, it's one of the most sought after and expensive areas of the city.

Map of Knightsbridge
Mandarin Oriental
Ultra High-End

Few places do 5* like the Mandarin Oriental. It's a reliable ultra-luxe option in the heart of Knightsbridge.
The Franklin
Boutique Escape

Cool, chic and steps from Museum Mile, The Franklin is a boutique style hotel in Knightsbridge.
Where to Stay in Knightsbridge
A guide to the area's best hotels for your stay.
Read More London Guides
Love This? Save and Share on Pinterest!