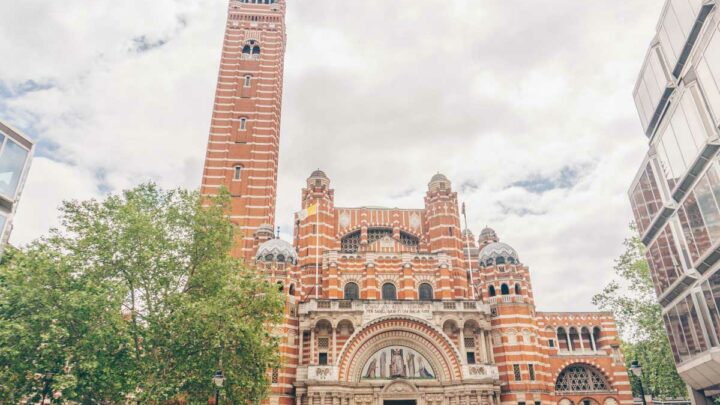 Think Victoria is nothing but a glorified transport hub? Think again. Whether it's the hidden viewing platform in Westminster Cathedral or the vibrant West End shows, there's a wealth of things to do in Victoria if you know where to look.
Stroll through the area's streets to discover a pleasing mishmash of contemporary and historical London culture
Before the construction of what we know today as Victoria Street, the area used to be called "The Devil's Acre" by Charles Dickens thanks to the proliferation of criminal activity that flourished in the area surrounding Westminster Abbey.
Dickens might not have had good things to say about Victoria but over the past 200 years, the area has transformed from a slum to a metropolitan part of the city where old comfortably rubs shoulders with new.
Discover the best things to do in Victoria with this insider's guide.
Top Picks for Things to do in Victoria
Things to do in Victoria
Delving into the spots you shouldn't miss.

Westminster Cathedral
No, it's not the same as Westminster Abbey. Just a few paces away from Victoria Station, Westminster Cathedral is a sight to behold.
With its high painted ceilings, intricate mosaics, gorgeous lighting, and striped exterior, you can't miss the Westminster Cathedral. You could spend hours exploring every nook and cranny of the Bulinga Fen constructed in 1895. Westminster Cathedral also doubles up as one of the lesser-known attractions in Victoria thanks to its Tower Viewing Gallery – a 64 metre high tower with spectacular views across the city. The tower isn't open to visitors at the time of writing due to the current situation, so check ahead before you go.
Little Ben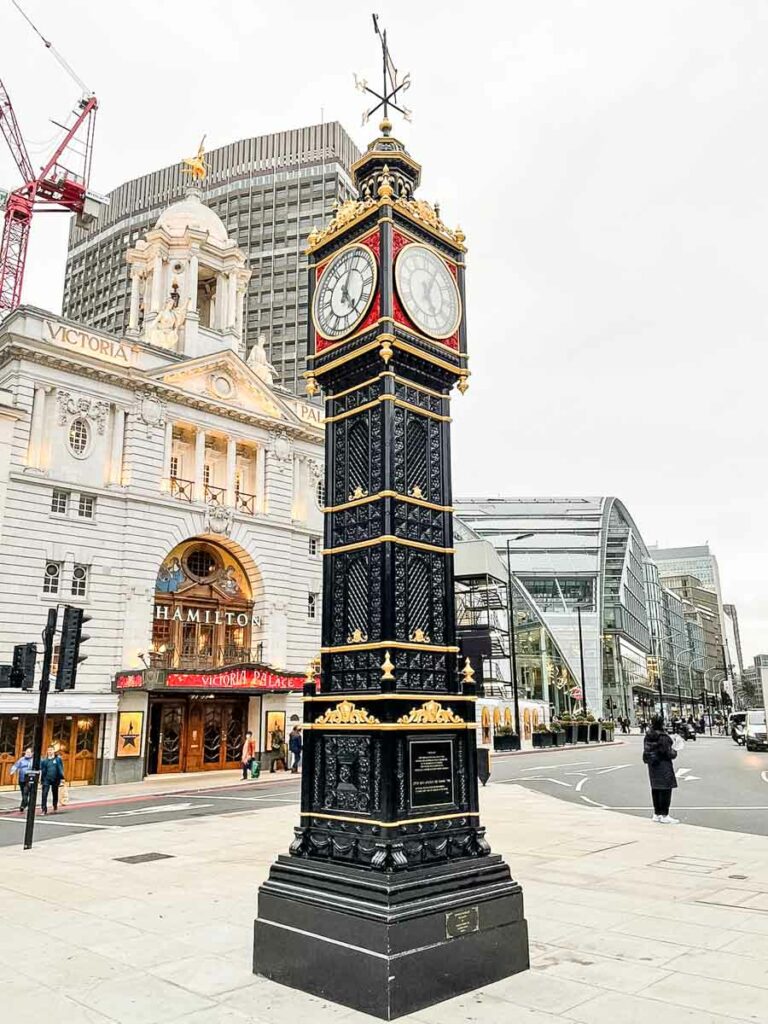 You might not be able to see Big Ben in all its glory at the moment, but did you know that there's a small scale replica just outside Victoria Station?
Head to the intersection of Victoria Street and Vauxhall Bridge Road and you'll spot Little Ben.
This miniature replica of Big Ben was first created in 1892 before getting taken down in 1964 for restoration. It was re-erected in 1981, only to get removed again in 2012 and reinstalled in 2016 – it's a cool little place to visit near Victoria station.
Changing of the Guard at Buckingham Palace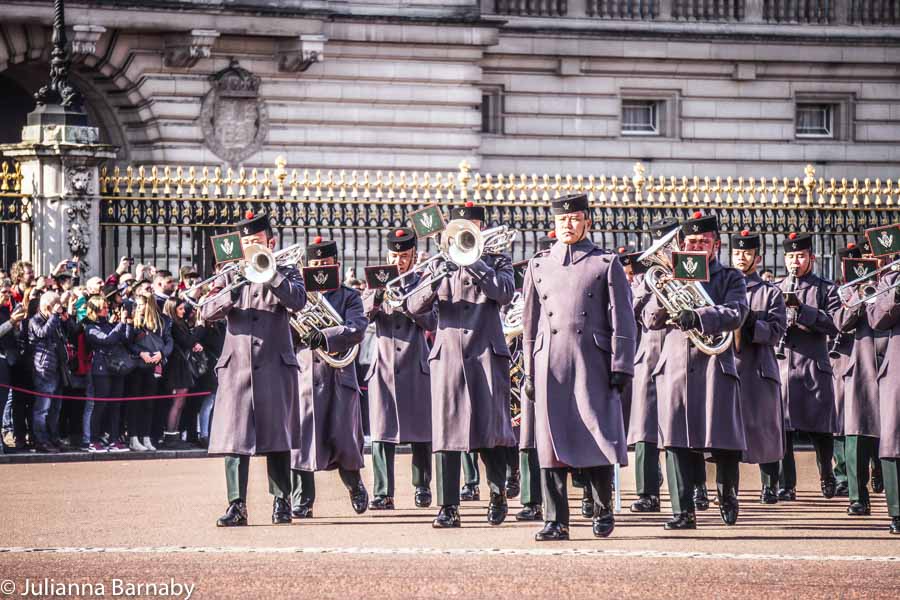 Buckingham Palace is about an eight-minute walk from Victoria Station. At the home of The Queen, you can visit the State Rooms, enjoy a Royal Day Out, or take a guided tour.While the tickets can get pricey, the Changing of the Guard is completely free. Several times a week, The Queen's Guard meets the New Guard in a colourful event with ceremonial music. Every Londoner and tourist should see it at least once.
St James's Park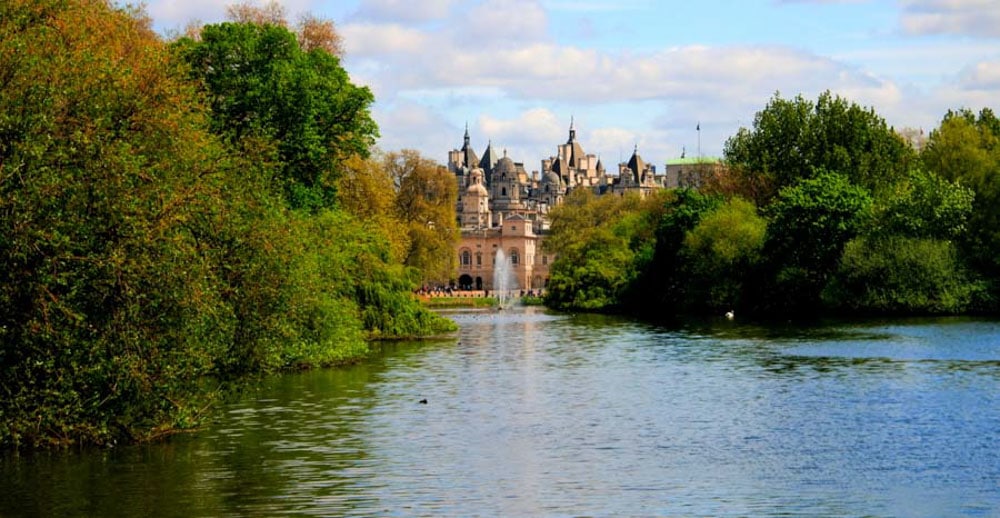 Catch a concert or gig at Union Chapel – a church, live entertainment venue and charity drop-in centre for the homeless. Boasting grand Victorian Gothic architecture and amazing acoustics, this building is a beautiful place for hosting music and other live events.
What makes it even better is that it's a not for profit organisation. This means all the income generated goes to the conservation and development of Union Chapel – meaning that you can see some great entertainment whilst knowing you're helping keep an important part of London's history alive.
Victoria Palace Theatre
The Victoria Palace Theatre, located on Victoria Street, is one of London's most popular theatres. Constructed in 1910 by Alfred Butt, the theatre hosts variety shows, revues, musicals, and plays – it's currently home to the hit show Hamilton.
In 2014, Delfont Mackintosh Theatres bought the Victoria Palace Theatre and renovated it to reflect its rich history. No slumming it in shabby seats here.
Cardinal Place
Need a spot of retail therapy? Head to Cardinal Place.
Across the street from Westminster Cathedral, Cardinal Place has three buildings that cover 1,000,000 square feet.
It serves as a shopping centre and office building, with plenty of restaurants to boot. They have tons of popular retail stores on 11 floors to fulfil all of your shopping needs.
Things to do in Victoria: Eating and Drinking
Our favourite places to eat and drink in Clapham
Feeling thirsty or could do with a bite to eat? No problem – there's a wide selection of great pubs, bars and restaurants just a short walk away.
Afternoon Tea at The Goring
There are few things more English than afternoon tea – visit the Goring for one of London's best.
For over a century, this hotel has hosted award-winning afternoon tea ceremonies. Enjoy homemade jam, excellent teas, seasonal fruits, and tasty pastries.
Every day except Saturday, the Goring holds afternoon tea in the Veranda. PS, you can also top off your afternoon tea experience with some champagne.
Breakfast, Brunch, or Drinks at the Artist Residence
The Artist Residence is open all day, with food and drinks available from 8am to 9.45 pm.
A short walk away from Victoria, on the Pimlico side of things, it's a cool all-day hangout that suits anything from a quick bite to a leisurely evening – covering off breakfast, brunch and dinner in between. There's even a pretty terrace for the summer days.
Take in the beautiful views of Regents Canal whilst trying out a menu full of fresh, locally sourced ingredients at The Narrow Boat. With a great range of cask ales, ciders, craft beers, wines and spirits – this quirky and hidden gem of a pub is the perfect place to escape the busy streets of North London.
Market Halls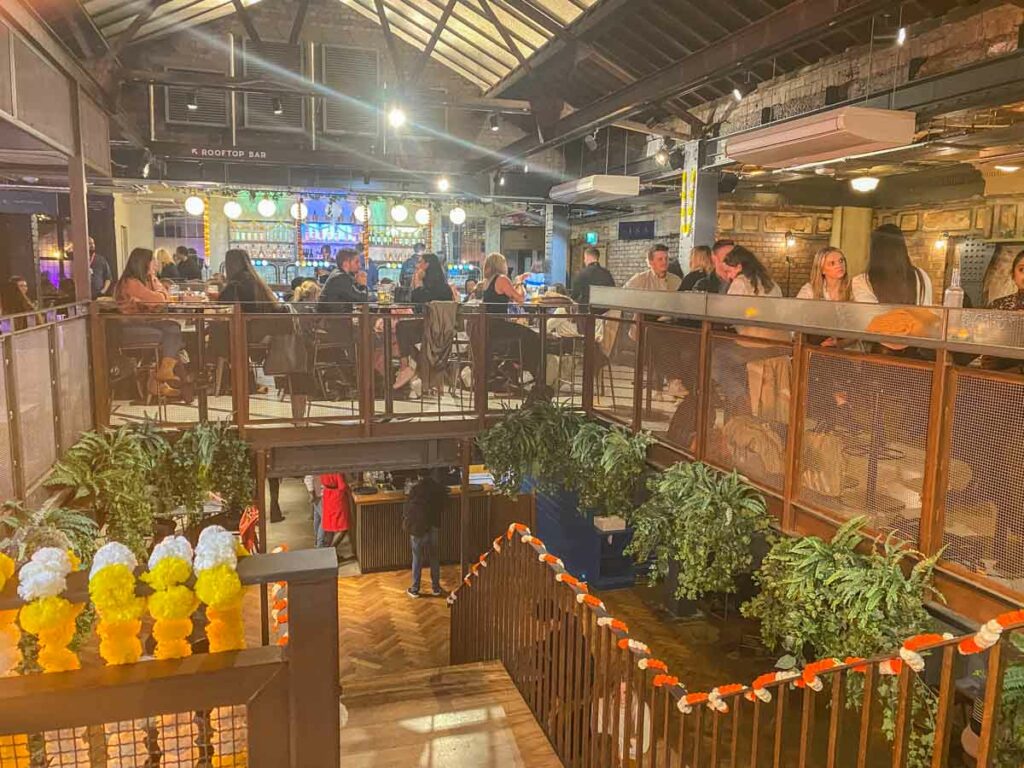 The Victoria Market Halls location has nine kitchens, two bars, and a rooftop terrace. So if you're looking for a place to eat and drink, it's a brilliant choice.
On top of the street food and bars, Market Halls also hosts weekly events, such as Carefree Monday, Thursday Lives, Beats & Booze, and Family Fundays. You can enjoy live music, arts and crafts, cheap drinks, movies, and DJs.
Peggy Porschen
The Insta-famous London spot that launched a million clicks, Peggy Porschen is a bakery that offers pastries and afternoon tea. This quaint parlour has a pastel theme for a picture-perfect dining experience.
Some of the delectable treats offered by Peggy Porschen include marshmallows, classic cakes, cookies, macarons, cupcakes, gingerbread men, layer cakes, and party cakes.
You can even take some of the fun home with their aprons and baking kits.
Practical Tips for Exploring Victoria, London
Now that you're all up to speed on things to see and do in Victoria, here are some practical tips for exploring the district.
Victoria is a small area, and completely walkable. Once you get here, plan to explore on foot.
Some places, like The Goring require advance reservations, but if you're looking for a laid-back reservation free dining spot, Market Halls is a good place to start.
Where to Stay in Victoria
The Guardsman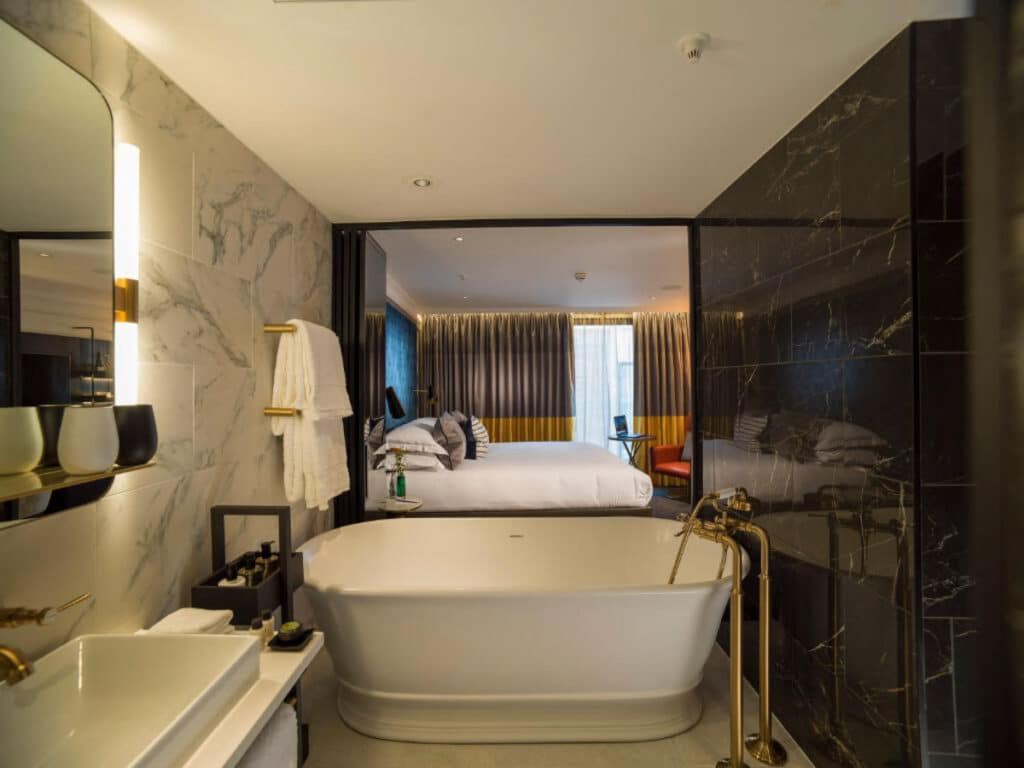 The Resident Victoria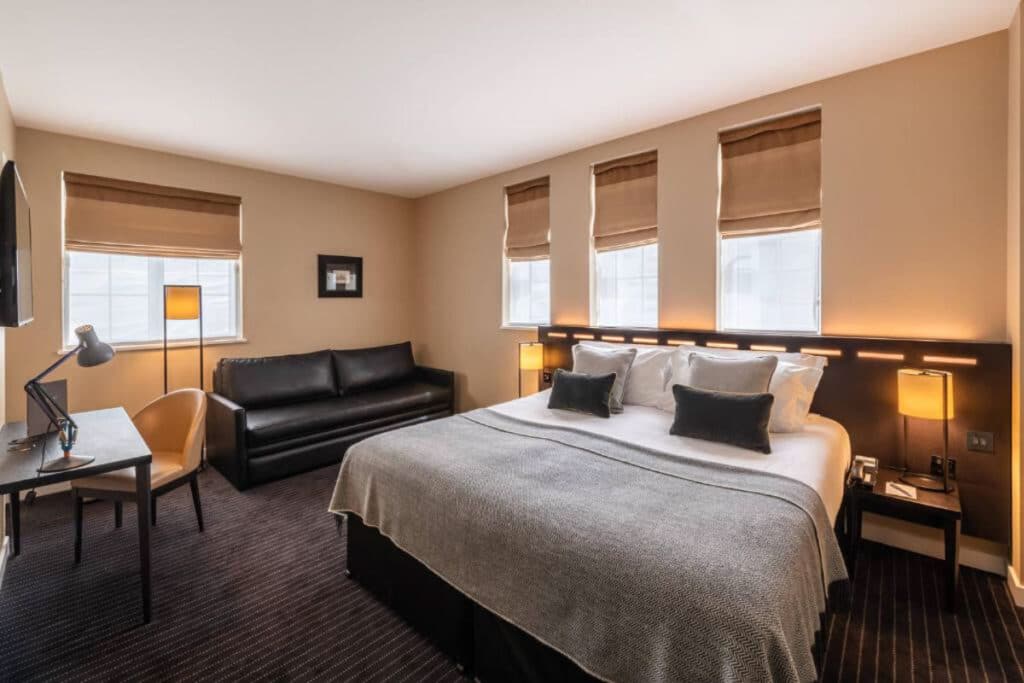 Lime Tree Hotel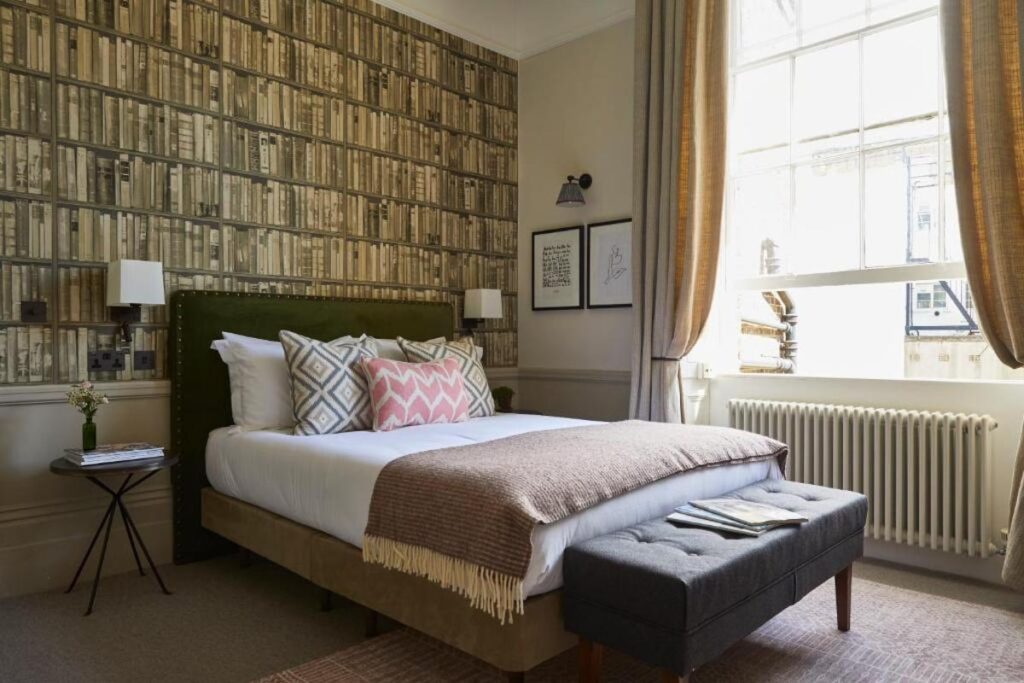 Want to Read More Area Guides?