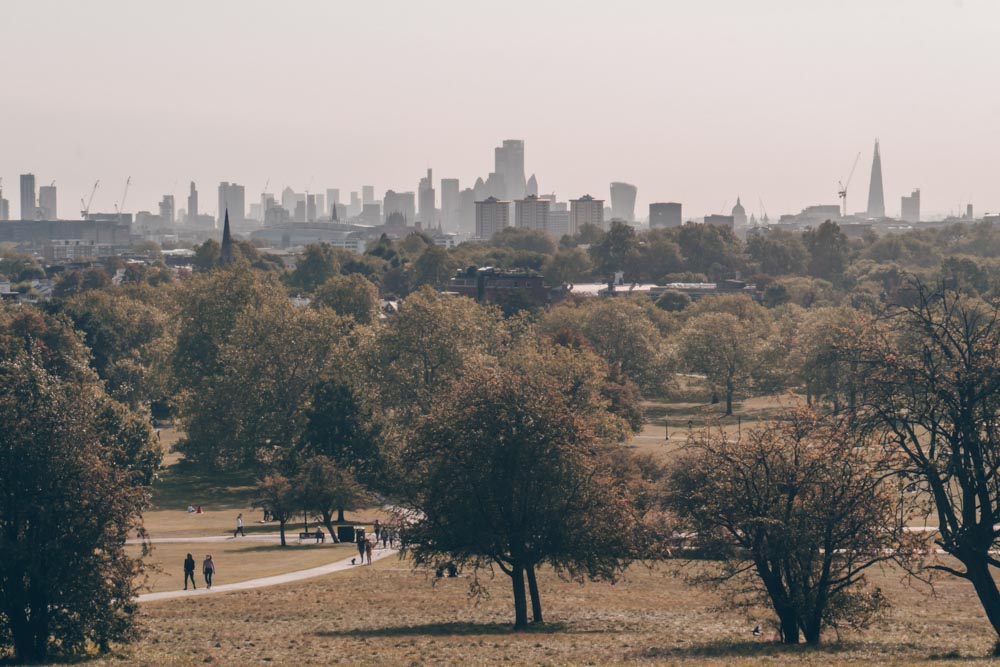 The plush environs of Primrose Hill sport some of the most expensive residences in London.
Look beyond that and you'll find a neighbourhood brimming with indie pubs, cafes and restaurants – not to mention that gorgeous view of the city centre from the hill itself.
Primrose Hill began its life as one of Henry VIII's favourite hunting grounds. These days the landscape might have changed but it's lure for some of the city's richest residents hasn't.
In other parts of the city that translates to bland and boring – but Primrose Hill isn't like other parts of the city.
Locals have fought tooth and nail to keep their stretch of Regent's Park Road filled with independent shops, restaurants and cafes, colourful houses peep out from grand crescents and – at the top of it all – sits the grand hill from which the area takes its name.
With Regent's Park to the south and grungier Camden to the east, the well-defined limits of Primrose Hill are a pleasure to explore.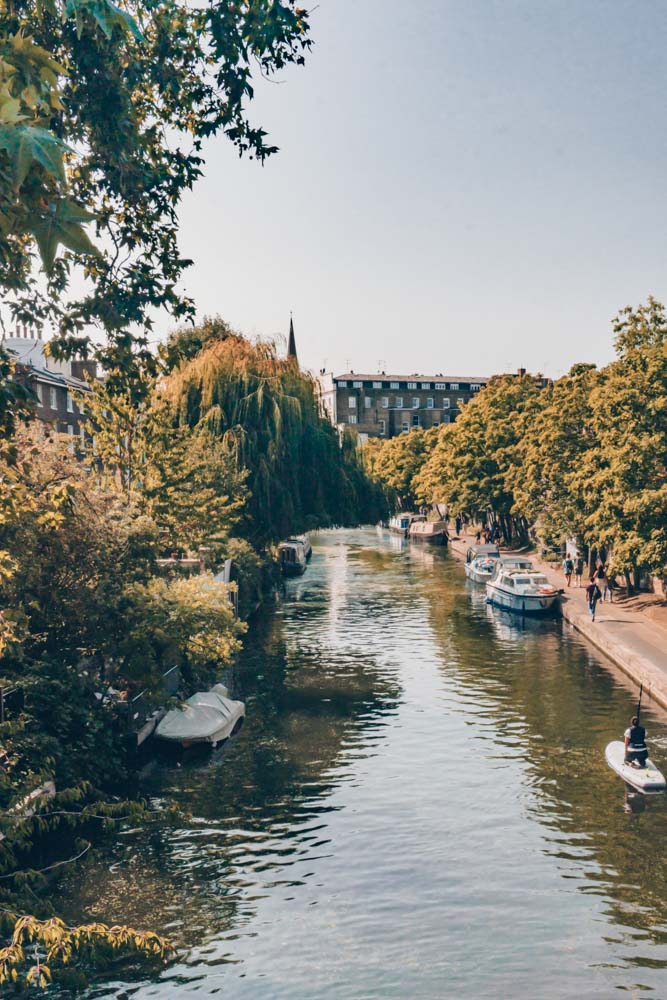 Things to do in Primrose Hill
Delving into the spots you shouldn't miss.
Visit Primrose Hill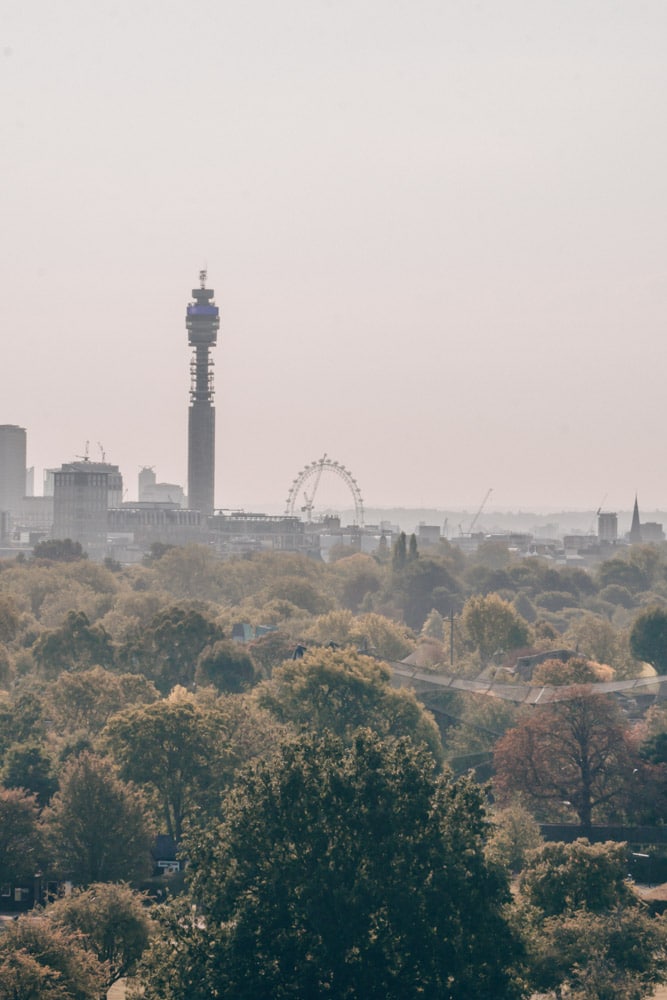 It's only fitting to kick off my guide to the best things to do in Primrose Hill with an entry on… Primrose Hill. In 1841 the land was bought from Eton College and turned via an Act of Parliament into the public parkland we find today. It was originally intended to give the area's poor greater access to outdoors space (not quite sure the same can be said of the surroundings today).
Puff your way to the top of the hill and you'll see one of London's protected views (and one of its very best) – the sprawling skyline of central London rising above the treeline.
It's a view that led William Blake to enthuse 'I have conversed with the spiritual sun. I saw him on Primrose Hill' – look hard and you'll find the stone inscribed with the quotation atop the hill.
On the slope of the hill, the so-called Shakespeare's Tree was originally planted in 1864 to commemorate the 300th anniversary of the bard's birth. It was replaced a century later with a similarly grand specimen.
See the Colourful Houses on Chalcot Crescent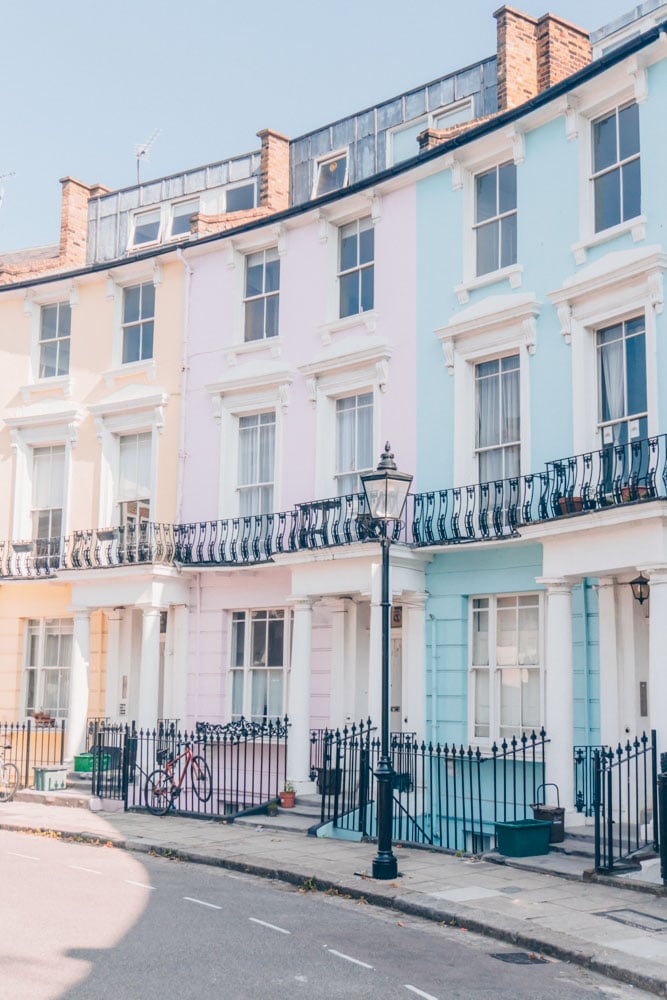 Do we have Instagram to thank for the city's obsession with colourful houses? Who knows. Still, the grand row of pastel-coloured abodes on Chalcot Crescent are particularly pretty and guarantee it a place on any list of London's most attractive streets. The houses on nearby Chalcot Square also sport some rather fantastic rainbow hues.
Check Out the Blue Plaques Dotted Around the Area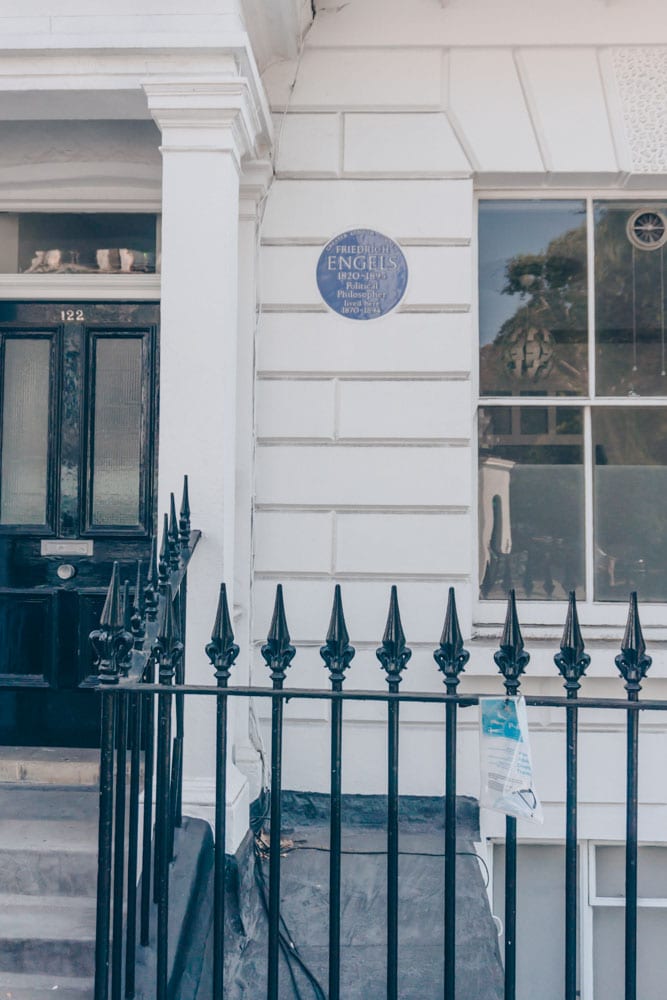 Primrose Hill counts many familiar names amongst its residents today (in recent years Jude Law, Daniel Craig and Kate Moss amongst others have called the area home), but that's nothing new – it's always been a fashionable place to live.
Keep your eyes open for the seven blue plaques dotted around the area. Sylvia Plath lived at 3 Chalcot Square – writing her famous novel The Bell Jar during her time in the area. Other notable names include William Butler Yeats (23 Fitzroy Road), Freidrich Engels (122 Regent's Park Road), Dylan Thomas (54 Delancey Street) and Sir Hugh Clough at 11 St Mark's Crescent.
Pamper Yourself at Cowshed
Let's face it – we are all in need of a bit of pampering from time to time (particularly given the horrors of this year). Cowshed will take you in, buff you up, work out those knots and kinks, make you shine and set you on your way again.
This boutique spa is one of the city's best-known, with an extensive menu of face and body treatments geared towards helping you unwind. It will cost you, but perhaps not as much as you might think given the high-end neighbourhood.
Once you're done, kick back with a green juice, pat yourself on the back and start counting down the days until your next appointment.
Take a Stroll Along Regent's Canal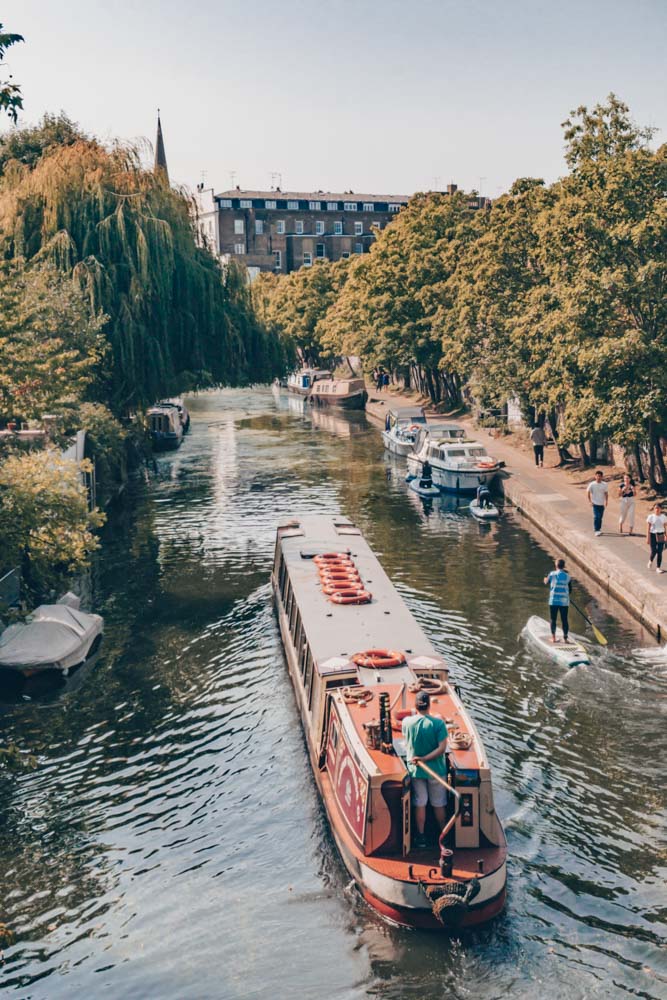 As if Primrose Hill didn't have enough going for it in the handsomeness stakes, the stretch of Regent's Canal that runs between Primrose Hill and Camden is a delight.
Start your walk just over the road from Primrose Hill at the top of Regent's Park and follow its course until you hit Camden Lock (keep an eye out for the rather unique floating restaurant Feng Shang at the section where the canal turns north out of the park).
Eating & Drinking in Primrose Hill
My favourite places to eat and drink around Primrose Hill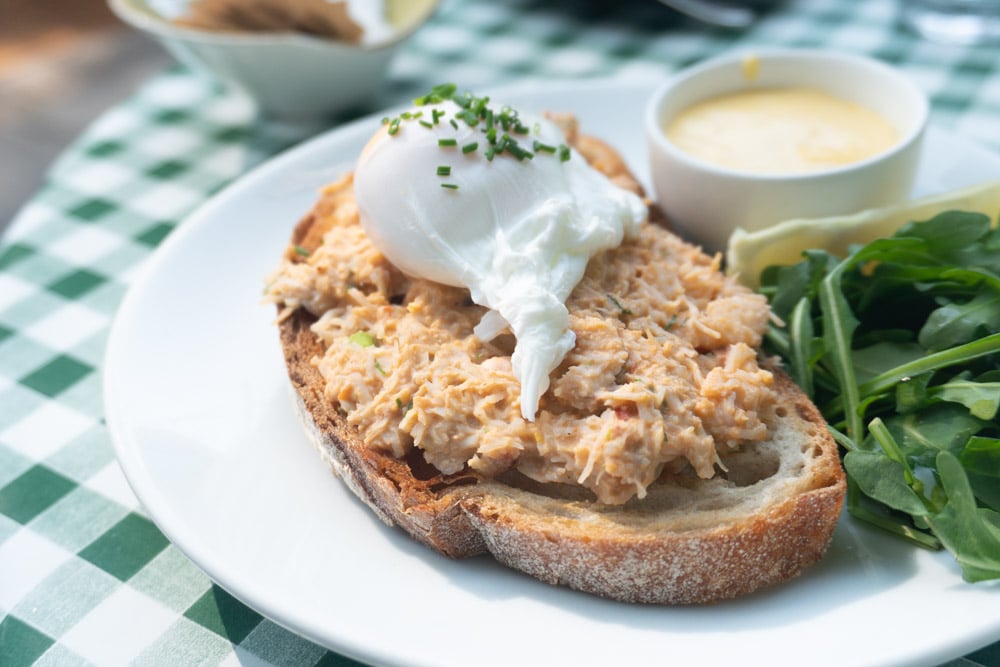 Greenberry
It's no secret that Greenberry serves some of the best brunches in Primrose Hill at the weekends but if you left it at that, you wouldn't be doing it justice. In fact, this cute Primrose Hill restaurant-come-cafe equally excels at breakfast, lunch and dinner too.
Lemonia
The folk at Lemonia have been bringing traditional Greek food and a lively vibe to Primrose Hill for over 40 years. During that time it has cemented its reputation as a neighbourhood fave – go hungry and prepare to feast on mezze and meats fresh off the grill.
Odette's
Odette's is the kind of place you go on a swanky date night when you really want to impress… and eat some excellent food in the process. Only an area like Primrose Hill could have this as a local restaurant – with its high-end setting and menu, it wouldn't look out of place in Mayfair.
The Engineer
Gastropubs in Primrose Hill proliferate, but The Engineer is something special nonetheless. First of all, there's the beer garden – frequently named as one of best in London. Then there's a stellar food menu, matched by an equally impressive roster of craft beers. It's an all-round winner.
Discover The Best Pubs in Primrose Hill
Top Shopping Spots in Primrose Hill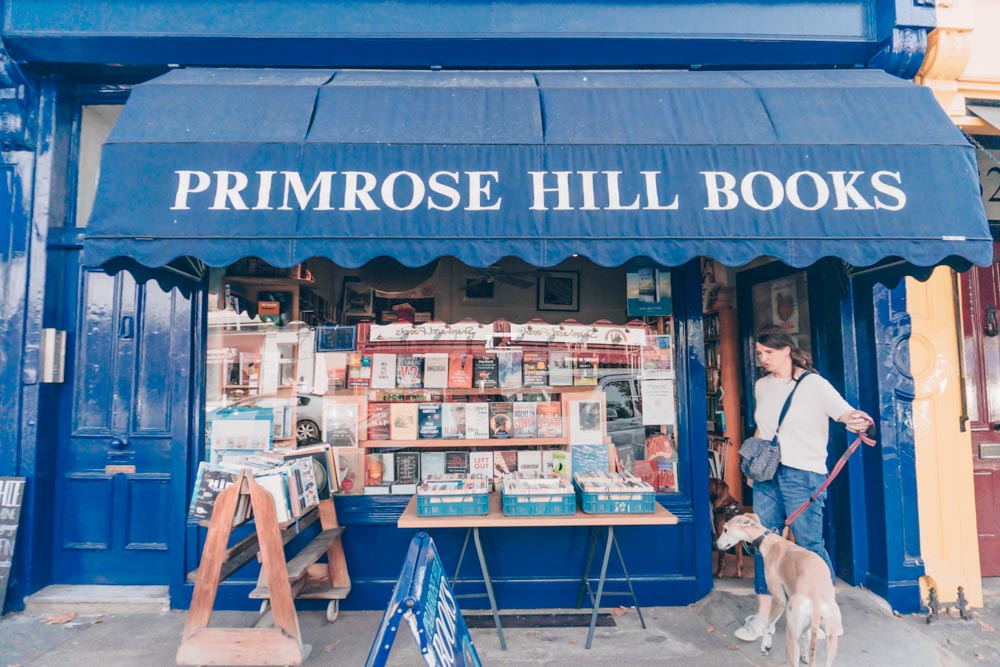 Primrose Hill Books
This family-run bookshop is everything a local independent bookshop should be – friendly, informed and with a collection that runs to almost every taste. Along with shelves packed with informative and inspirational reads, Primrose Hill Books also hosts an interesting range of talks and signings.
Primrose Hill Market
Like most other things about Primrose Hill, its market, which is held every Saturday is low-key impressive. Over 50 traders congregate around St Paul's School bringing with them farm-fresh food, artisanal produce and street food.
Shepherd Foods
Venture into this cavernous delicatessen with plenty of canvas shoppers and a lot of spends – chances are you're going to want to lay your hands on a fair chunk of the goodies for sale. Shepherd Foods really has it all – an extensive wine collection, hot deli and all the things you need to put together a rather delectable picnic to have in the park.
Map of Primrose Hill
Where to Stay in Primrose Hill
There aren't really any hotels in Primrose Hill, so if you're keen to stay, an apartment is your best choice. Search for options using the widget below.
Read More London Guides