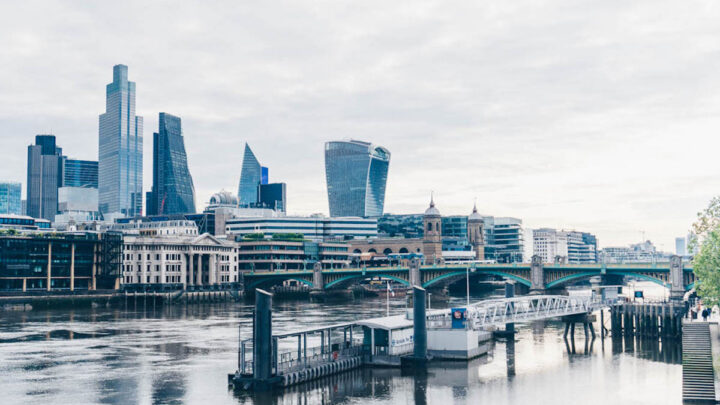 Roll up, roll up – get the most out of your trip to the capital with one of these top-notch sightseeing tours.
Whether you're interested in London's fascinating history, foodie delights, or literary treasures, taking a tour of the capital is one of the best ways to visit London's top landmarks.
But with so many tours available, which ones are best? That's where our handy guide to the best comes in clutch.
From exploring the murder scenes of Jack the Ripper's victims to spending an enchanting day in Harry Potter heaven, or from speeding down the Thames on a RIB to perusing the city's architectural highlights, these are the London tours that you need to check out.
London Sightseeing Tours
Tour London in a Black Cab
What could be more of an icon of London's streets than the black cab? And what better way to explore the city than from the back of one? That's especially true when your cabby happens to be a qualified tour guide and expert brimming with local knowledge.
His name is Billy and he is known around this city for delivering top-notch tours of the capital. He'll be driving you around in his black cab, taking you through his secret shortcuts to get you to sights like Buckingham Palace and the East End.
Throughout the tour, he'll fill you in on a history that covers everything from the Romans to the celebrities of the present day.
Book Billy's Black Cab Tour Here
Get to know London's Rock 'n' Roll Side
London's got some mad musical history. Not long ago this city was home to some of rock 'n' roll's biggest stars. They played in venues all around town and left their mark on the city in a million different ways – not all of them totally above board…
If you love your music or even your music history, you can jump on this two-hour tour of London's rockstar past. You'll see locations that feature heavily in the song lyrics of the rock 'n' roll age, see The Tin Pan Alley which was once the heart of the music industry.
You'll even get to see where Bohemian Rhapsody was recorded. Rock on!
Discover London's Architectural History with a Pro
London's architecture is a fascinating thing to learn about. Some of the world's top architects have had an impact on this city, shaping buildings and skylines in highly innovative ways.
For anyone who's big into buildings, we can't recommend learning about it enough, and there's a fantastic way to do it. It's through tours run by the RIBA – the Royal Institute of British Architects.
They operate a range of tours on too many subjects to get into here, often focussing on an aspect of design or the work of a notable architect. They run them regularly so there's always something to get booked in for.
Check out the 'what's on' section of their website for what's coming up soon.
Check Out London's Street Art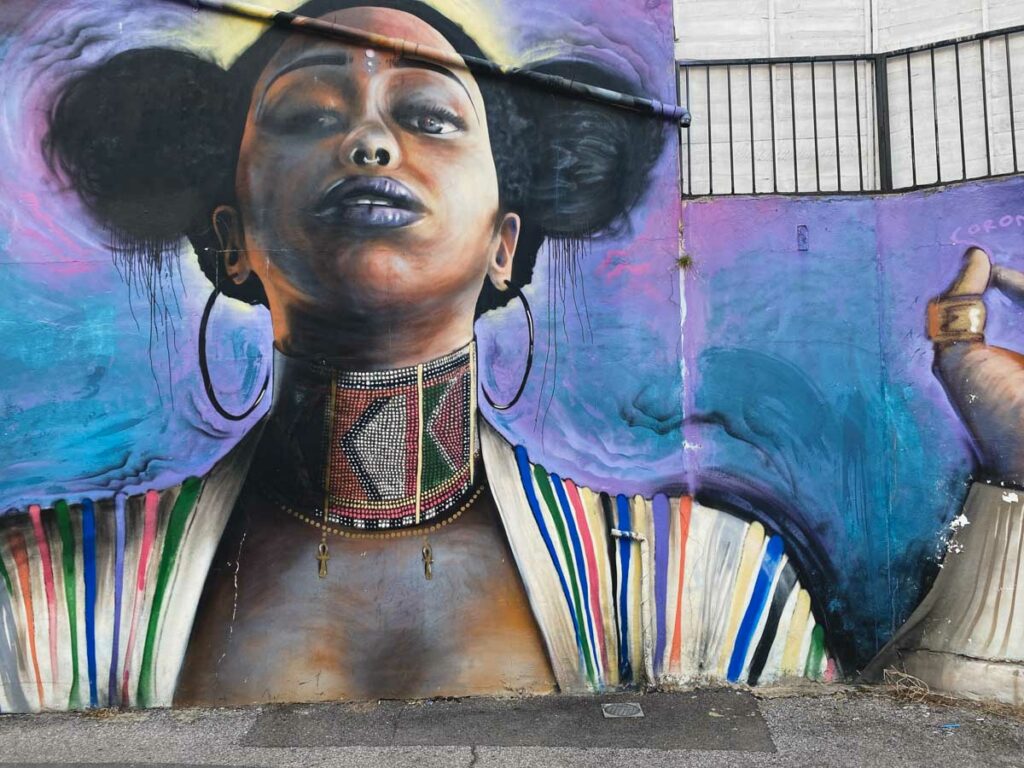 The street art in London is up there with some of the best. We've covered it in depth and we're massive fans of what you'll find up on the walls in places like Camden and Shoreditch and have written self-guided walks of both (see the links).
But if you want to discover what the scene is all about with a professional guide you should check out this tour from Alternative London.
They're going to take you on a two-hour stomp around some graffiti hotspots where you'll see work from big-name artists like Shepard Fairey, Connor Harrington, Roa and maybe even the odd Banksy.
Learn About London's Brutalist Architecture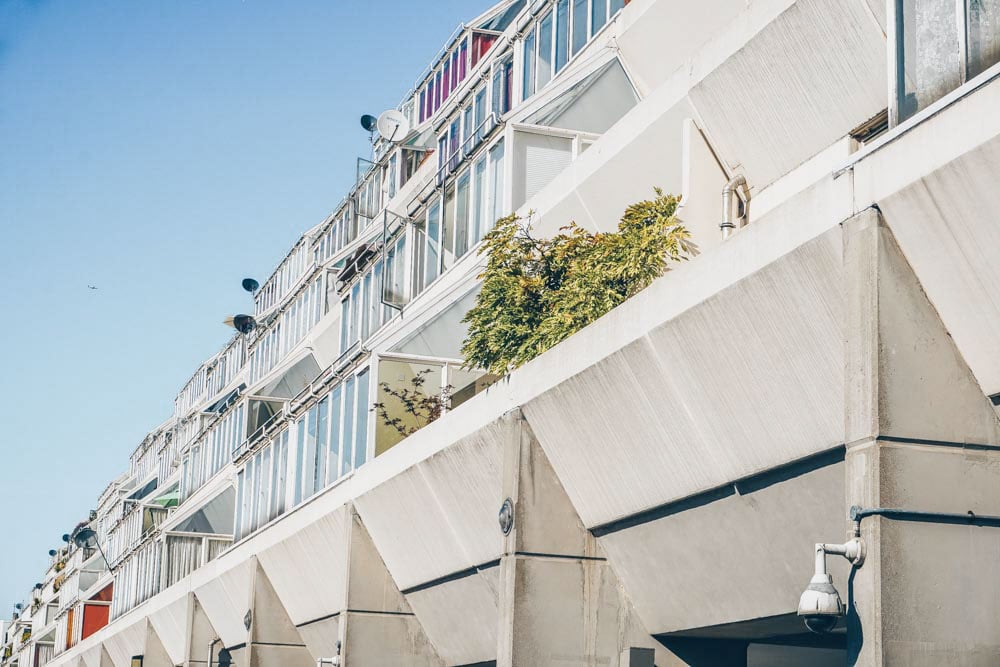 Brutalism divides opinion. Some people love it and others think it's an abomination. Wherever you sit on that spectrum will probably dictate whether you like the sound of this tour, but if you're, like us, solidly in the thumbs-up camp we have something that might pique your interest.
It's a four-hour tour of some of London's iconic Brutalist landmarks. You can take it in the morning or the evening depending on what you want to see. The morning tour takes you past places like the Barbican and Brunswick Centres, the evening tour to The Hayward Gallery, Trellick Tower and more.
Your guide is a staunch pro and season vet of Architectour so you'll be in safe hands.
Take the Hop-On Hop-Off Sightseeing Tour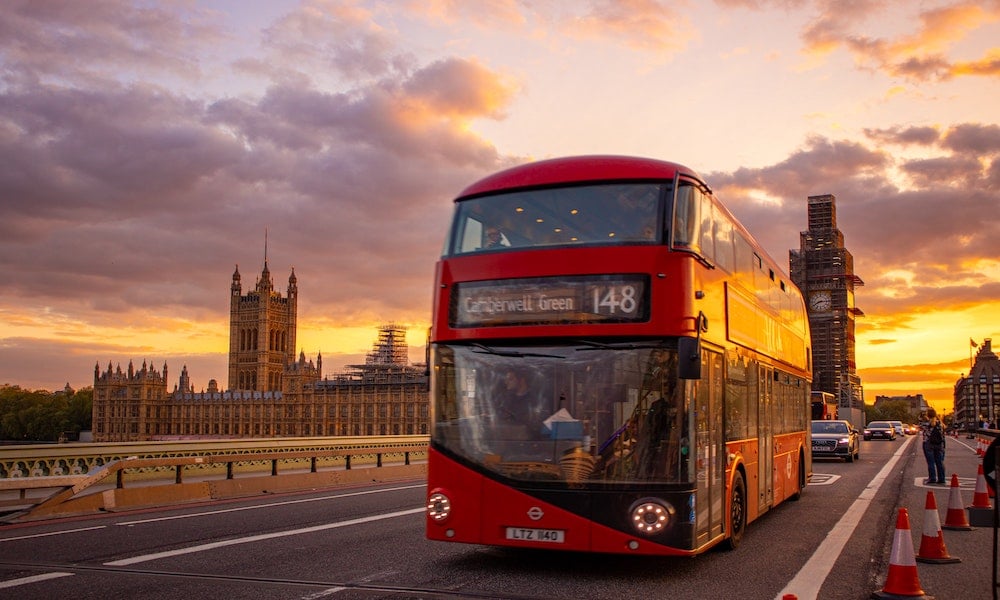 One of the most classic (and practical) ways to tour London is on the hop-on hop-off bus tour.
The package is really popular with tourists who want to see all the sights and learn a bit along the way, but without sacrificing on flexibility. We've even known locals who've ridden it for a fun day out in the city.
The idea is simple. You get on the bus, which drives you around central London past places like The Houses of Parliament, The London Eye and Tower Bridge while you listen to an audio guide explaining the history.
You can get off at any point to explore on foot and your ticket allows you to hop on the next tour bus that comes past and resume your tour. Simple as that.
See Harry Potter's London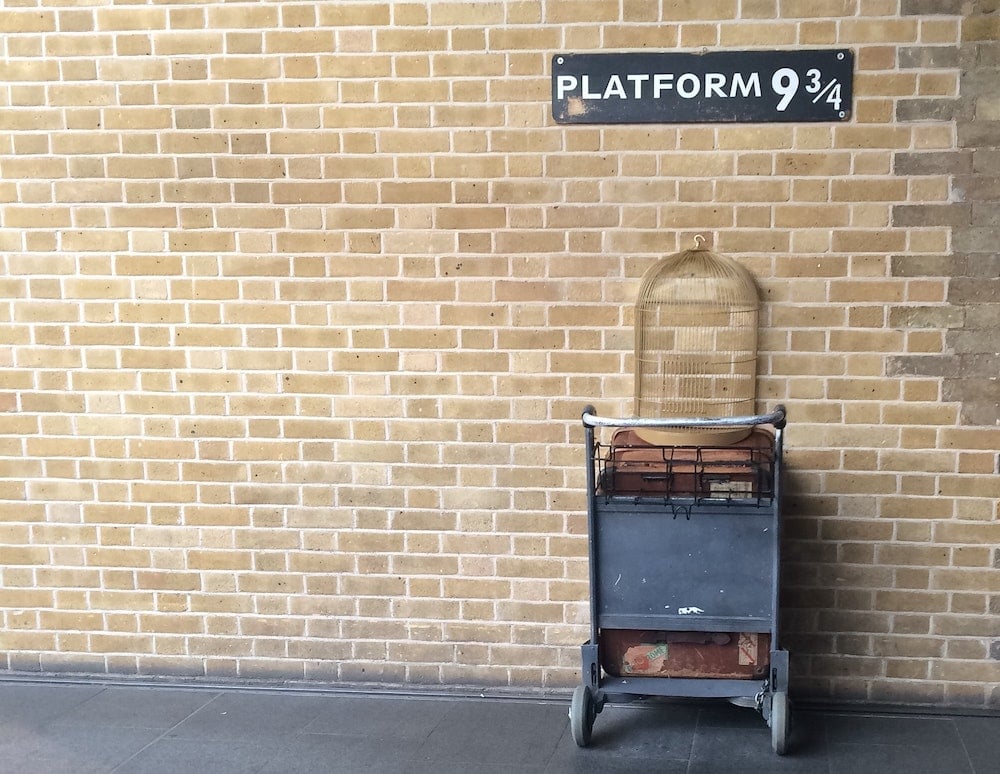 For Potterheads, this Harry Potter Bus tour is something special. Prepare to be enchanted from the moment you board your coach.
This particular tour takes you on a journey through the eyes of Harry Potter – famous filming locations and places mentioned in the novels.
Where exactly do you go? You'll stop for pictures by the legendary Number 12 Grimmauld Place, Diagon Alley, The Leaky Cauldron, Millenium Bridge, and of course, Platform 9 ¾ at Kings Cross Station.
Feeling hungry? You can even throw in a portion of fish and chips as part of the package.
Book Your Harry Potter Tour
Read More: The Ultimate Self-Guided Harry Potter Walking Tour of London
Cruise the Thames on a Speedboat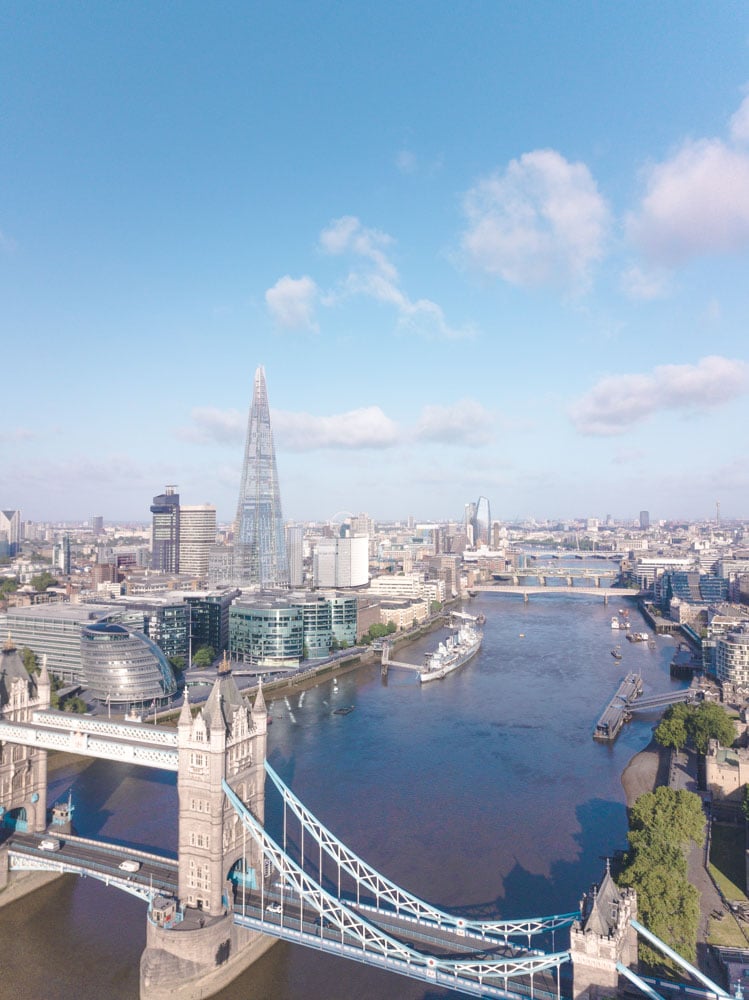 Seeing London doesn't always have to be done from the back of a coach. How about from the back of a speedboat instead?
If you're a thrill seeker you'll probably get quite the kick out of this speedboat tour. It's a 45-minute race up and down the Thames with a tour guide calling out the history as it rushes by.
London has always been built around life on the river so you'll have plenty to see from way back when to the present day. Take the MI6 headquarters for example, or The Shard. And how would Tower Bridge look as you whizz beneath it?
We guess there's only one way to find out…
Book Your Speedboat Thames Tour Here
Or Enjoy the River on a Leisurely Lunch Cruise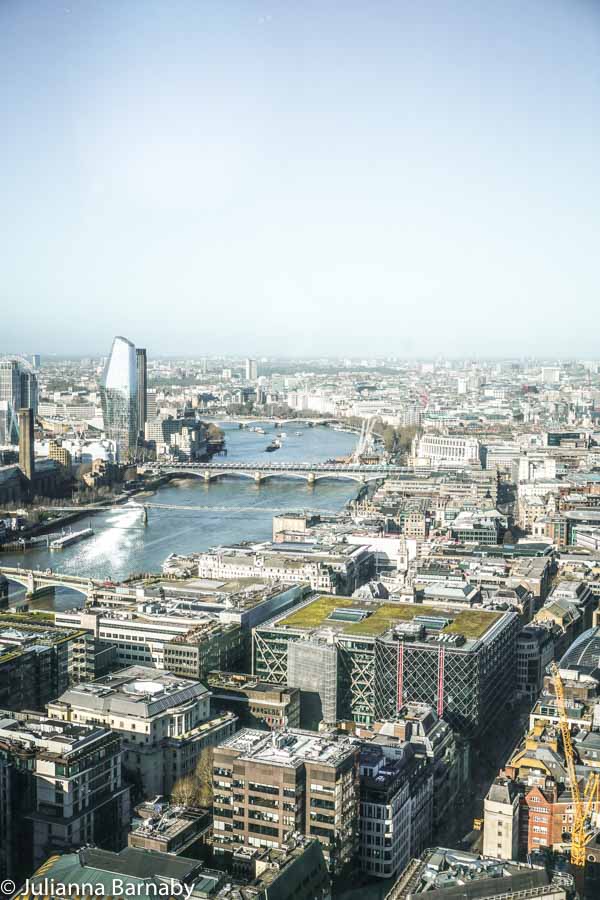 If you'd like to see London from the water but you don't want all the adrenaline and splashback of a speedboat tour, perhaps a civilised lunch might be more your speed – one enjoyed from the confines of a slow-moving river boat that allows you to really soak in the sights as you drift down the Thames.
If that sounds more your speed, check out this River Thames Lunch Cruise. It includes a two-course lunch with tea and coffee and audio commentary on the places you'll be seeing out the window. You can even add in a bottle of bubbly if you really want to push the boat out (no pun intended).
You probably can't do much better than that as you cruise past The Tower of London and Tower Bridge down towards Westminster and Big Ben…
Explore London's Dark Side on a Jack the Ripper Walking Tour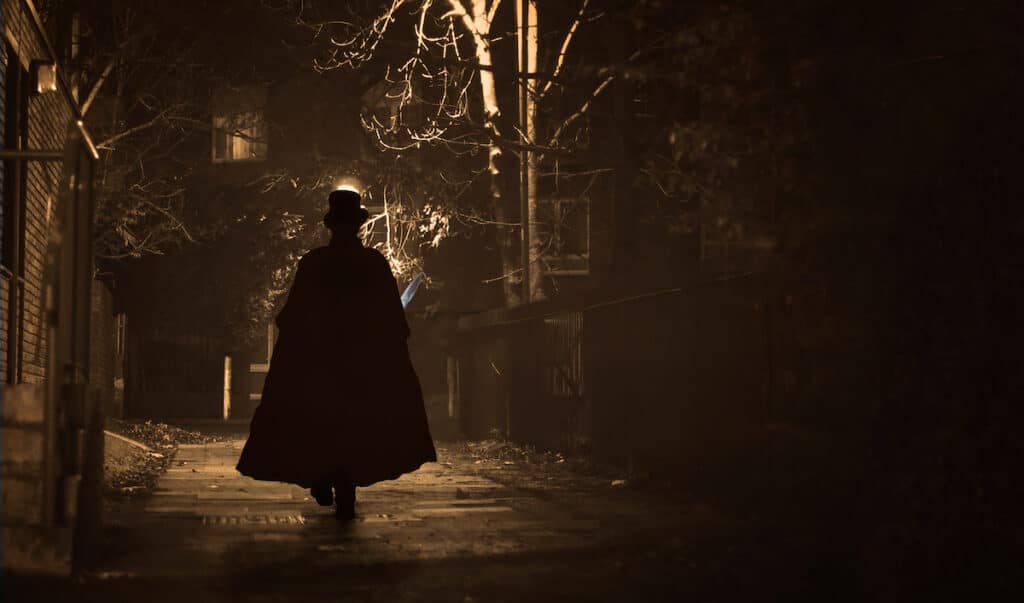 Not every London tour takes place by bus or boat, you can also be guided through the streets of London on foot. But beware, it's not always a walk in the park…
This particular tour is all about the dark and ominous side of London, and the dark secrets of Jack the Ripper – one of the most notorious serial killers in history.
You will be guided through some of the most famous unsolved crimes from the Victorian era whilst touring sites related to the Ripper – including the places where he killed.
The tale is brought to life with some animated storytelling from your guide, all informed by the real-life events that shook Victorian London to its core, and paved the way for characters like Sherlock Holmes to seize the people's imagination.
Book Your Jack the Ripper Tour Here
Hear about Sherlock Holmes' London
Another fabulous London foot tour is the Sherlock Holmes Walking Tour. This tour takes you around the places used to film the TV series and spots referenced in the novels by Arthur Conan Doyle.
The tour lasts two hours and on it you'll hear about how these places inspired Conan Doyle to bring his character to life, places the author would have visited himself. Coolest of all, you'll even get to go to the place where Holmes first meets Watson.
Your guide will be a thorough Sherlock Holmes expert and be able to sprinkle your tour with tidbits of information that'll let you see the stories, and the city, in a whole new way.
Book Your Sherlock Holmes Walking Tour Here
Eat Your Way Around Borough Market on a Food Tour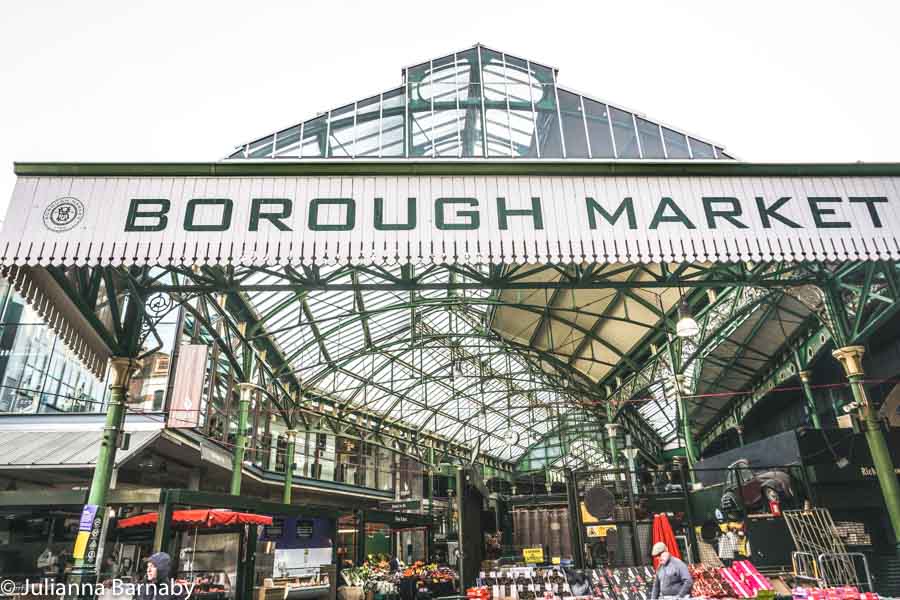 Who doesn't just LOVE food? It's safe to say that London boasts some pretty exceptional places to eat, and Borough Market is way up there with the best of them.
On this tour, you'll have a food expert take you around the market and introduce you to all the great spots. Of course you'll be eating as you go, so bring an appetite.
What's on the menu? Everything from fish and chips to sausage rolls and international cheese. Because no bon vivant should be dining without a drink or two you'll be hitting local pubs and wine merchants for tipples along the way.
That's before loading yourself up on delicious desserts of course. Sounds like quite the day out. Can we come too?
Book Your Borough Market Food Tour Here
Tour London's Historic Boozers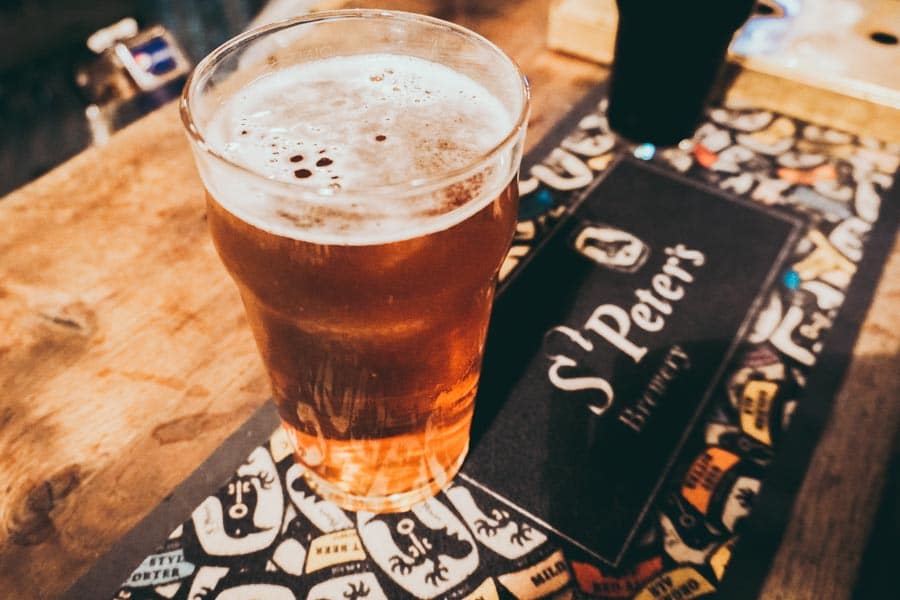 London has some incredible landmarks and monuments… but, you shouldn't miss out on the capital's historic boozers either.
The only difficulty with this is finding where to go because there are so many – but, that is where this tour comes in.
Your guide will take you to several historic pubs over four hours, where you will be introduced to the fascinating stories behind them and the history that's unfolded around their tables.
You'll be drinking in spots frequented by Dickens and Conan Doyle and exploring the boozers that highwayman Dick Turpin used to wet his whistle at. If you need any more weighty history than that, know that Oliver Cromwell's local pops up too…
Book Your London Historic Pub Tour Here
Or Drink at London's Haunted Pubs
London's pubs also have a grizzly side to them. If touring the boozers as well as hearing about the dark side of London life sounds like a bit of you, we've got a tour we think you'll love.
You'll visit three pubs on the two-hour tour as well as a couple of other spooky locations. One of those being Sweeny Todd's barber shop and the other a nasty Victorian prison where no small amount of horror took place.
As for those pubs. Expect haunting tales of the ghosts that stalk their halls. Make sure you drink up – this will take courage.
Book Your Haunted Tour of London's Pubs Here
See London by Night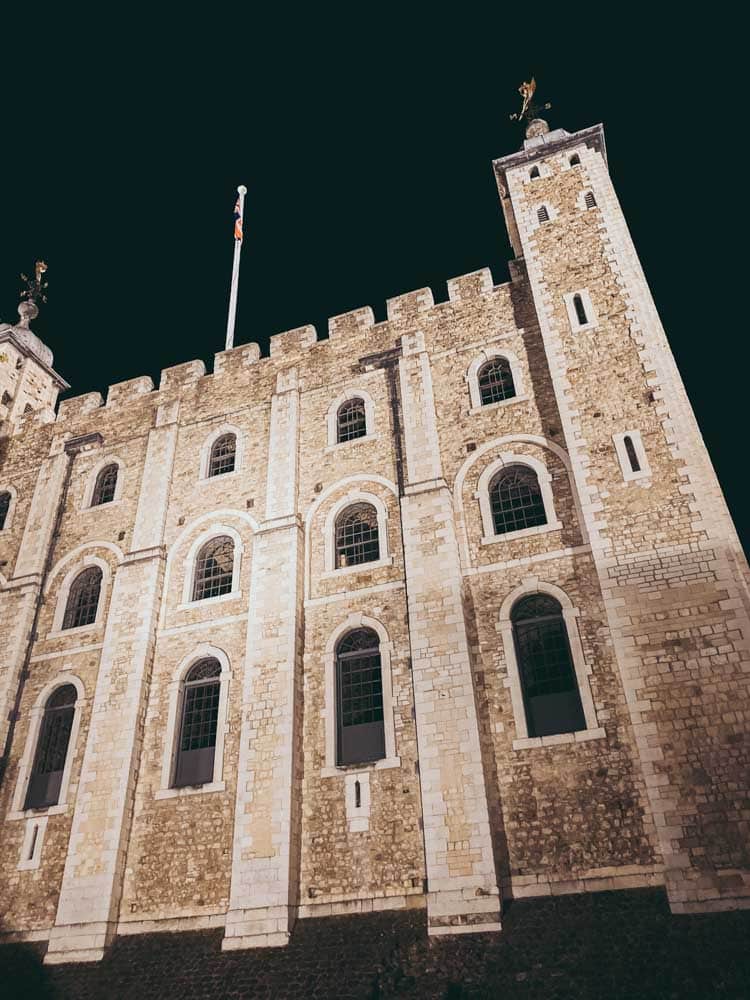 Explore London via bus as the sun goes down. This nighttime tour of London allows you to explore the capital's top sights when they're all lit up and framed against the night's sky.
You'll see Big Ben, The London Eye, and Tower Bridge, as well as the vibrant Trafalgar Square. Take it from us locals: These spots look just as impressive at night, maybe even more so. Don't forget to bring a camera.
Note: If you're heading on this tour during the summer months, it might not be entirely dark by the time you board your tour.
Book Your London Night Bus Tour Here