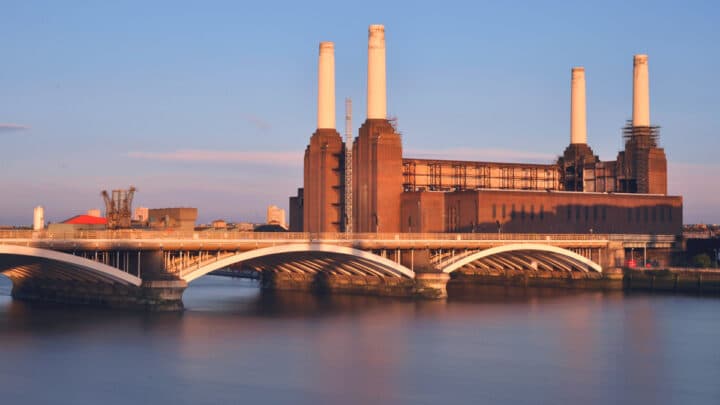 Want to discover the best things to do in Battersea? You're in the right place.
Battersea is a beautiful area with plenty of attractions, bars, restaurants and shops – not to mention lush Battersea Park.
If you want to know what to do in Battersea to ensure you make the most of your time in the area, this guide has you covered. From quirky spots to green spaces and a few surprising activities, adventure awaits.
Battersea is one of London's oldest areas, with its origins dating back to the 7th century. A charter in the 7th century mentioned "Badrices ege", which is now modern-day Battersea.
The area had a small population until the introduction of railways in the 1830s when the population increased by nearly 25 times. As a result, blocks of municipal flats replaced most Victorian housing to accommodate the higher number of people flocking in.
The old village part of Battersea and Battersea Park survived the industrial shifts as they remained untouched. These days it's a lovely bit of South London and well worth spending some time exploring.
Things to do in Battersea
Delving into the spots you shouldn't miss.
Battersea Power Station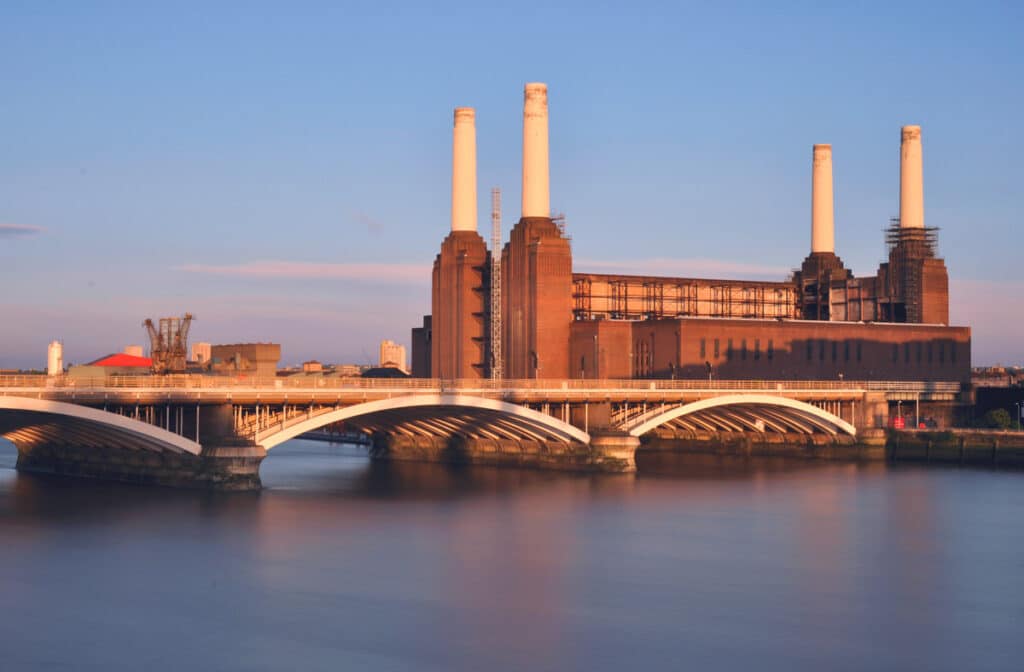 Once a powerhouse that provided a fifth of London's power, then a post-industrial wasteland that made the album covers and edgy modelling shoot backdrops of London's cooler side for a generation.
Now a redeveloped shopping centre/lifestyle hub that boasts no end of swanky stores, places to eat and drink, gyms, hotels, and a seasonal christmastime ice rink.
This is a perfect stop off on a stroll around Battersea. You'll find more than enough options for a bit of grub. Some big London names incoming: BAO, Gordon Ramsey Street Pizza, Le Bab.
And once you've refuelled, you can take in the view from atop one of those iconic chimneys.
The Cinema in the Arches
Any film buff who's visited The Cinema in the Arches, formerly known as Archlight Cinema, will agree that it's one of the city's swankiest luxury cinemas.
The establishment offers a five-star experience boasting super comfy reclining seats and showcases the latest flicks and classic movies on three screens with crystal clear picture quality and state-of-the-art surround sound.
Each seat comes with an individual table perfect for placing your wine, cocktails, popcorn, and other treats.
The cinema sits right within the Battersea Power Station's food and cultural hub, so you don't have to travel far to enjoy the experience.
Battersea Park
Battersea Park boasts lush greenery covering acres upon acres and offers a serene environment just to relax or enjoy an afternoon picnic. This green space isn't just like any other park – it features so much variety that you could spend hours here.
Enjoy views of the Thames, see animals at the zoo, and have fun at the mini-golf course. Instead of just admiring the park on foot, you can hire a pedalo to soak in the verdant surroundings from atop the water. Then end the adventure with a bite from the La Gondola Al Parco cafe, which overlooks the lake.
It's home to one of the best firework displays in the city. Plus, there are more activities and attractions at this gorgeous London park, all of which you'll find below.
Tufting London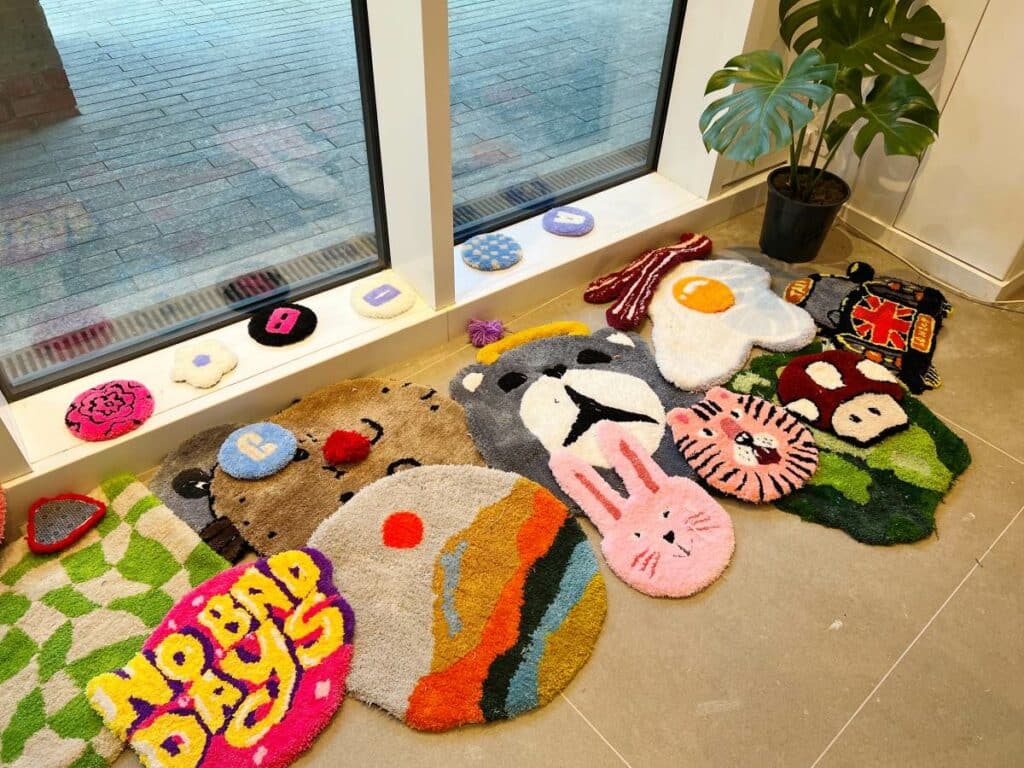 Looking to get creative? How about adding a splash of colour to your home while you do? At Tufting London, this genius little workshop in Battersea, you'll get your hands on a tufting gun and get to work.
What's tufting, we hear you ask. That's the process of making carpets, and its actually super therapeutic. And way more accessible than you'd think. You don't need to be a tufting pro to enjoy a session here.
The staff are ridiculously helpful and will show you everything you need to get going, plus all the materials you need will be there on site. A cute animal. Your fave food. You name it, you can tuft it. Say hello to your dream rug.
Go Ape
The first of these Battersea Park activities is the thrilling Go Ape. Embrace your inner ape high among the trees.
Go Ape boasts a variety of activities at different difficulties for all ages. There are Tarzan Swings and wobbly treetop walkways and axe throwing and speed climbing for the ultra-competitive visitors.
For the adrenaline junkies, there are zip lines totalling a whopping 3 km high up among the trees (don't look down). There's also the plummet, which is a 12 m free fall toward the floor. But don't worry, you're strapped in tightly for safety. Phew.
Battersea Peace Pagoda
If the Go Ape experience is a bit too fast-paced for you, then the Peace Pagoda is one of the more relaxing things to do in Battersea Park. Found in the centre of the park, it's a building perfect for a peaceful escape and is "guarded" by an actual Buddhist Monk.
The monument was a gift to Londoners from Japanese Buddhist Nichidatsu Fuji in the wake of the Hiroshima and Nagasaki atomic bombings.
As with other pagodas he built around the world, he wanted to give the world a way to move towards peace.
You can enjoy the park's calm surroundings while meditating or enjoy panoramic views of the park.
Pump House Gallery
The Pump House Gallery is set in the centre of Battersea Park. This masterpiece of a building boasts Victorian architecture as well as views over the pond.
This art gallery showcases various exhibits and projects. It also hosts workshops that are open to both newcomers and experienced art connoisseurs. The contemporary art shown is from emerging and established artists, allowing for different interpretations of the artistry.
The Pump House Gallery has a gift shop so you can take a part of your experience back home. It's also one of the best free things to do in Battersea as admission doesn't cost anything.
Note: The art gallery is only open from Wednesday to Sunday.
Battersea Flower Station
Springing to life in 2012, this floral shop and garden centre is arguably the London mecca for flora enthusiasts. A team of green-thumb pros run the magical plant shop, which boasts colourful flowers, houseplants, compost, and pots.
Snap up a new plant baby to take back home with you to brighten up your space. Whether you're a newbie or an experienced houseplant specialist, the team at Battersea Flower Station are sure to have helpful tips for your plant journey.
The store offers garden design and instant bouquet making services, and it's open seven days a week.
DNA VR
We get it… the real world can be exhausting.
Tired of dealing with the real world and need a brief escape? Then DNA VR, the first virtual reality arcade experience in London, is the perfect visit. It's within walking distance from the Battersea Power Station.
DNA VR caters to both individuals and groups. The virtual reality immersion offers escape rooms, arcade games, and a free-roaming area.
Don't have any virtual reality experience? Not to worry – the team at DNA VR will teach you all you need to know, ensuring you maximise your enjoyment at one of the most fun things to do in Battersea.
Battersea Boot
This Sunday afternoon car boot sale is the best place to purchase a wide range of new or pre-owned items. From furniture and antiques to vintage and designer clothes, this is where you can pick up value-for-money goods.
Things to do in Battersea: Eating & Drinking
Our favourite places to eat and drink in Battersea

Le QuecumBar
The stunning Le QuecumBar boasts a charming garden in the back that adds to the intimate atmosphere found at this hidden gem. It's the perfect dining place for music lovers, as the restaurant boasts authentic live music and a cabaret that sets the mood.
Their menu consists of a selection of wines and great food, including steaks, salads, soup, salmon, and desserts.
The Four Thieves
Although it might arguably be on the Clapham side of town, The Four Thieves is a traditional pub lined with quirky decor that offers a quintessential pub experience. Their menu of drinks ranges from craft beer and gin to speciality wine.
They also serve fresh food to down your drinks with.
While it's one of the best London gin bars, it may have the edge over its competition for the fun twists in store. Pool tables, darts, retro arcade games, quiz nights, a raceway, and comedy nights – you're guaranteed entertainment at this big kids' playground spot.
Gazette Battersea
If you want a taste of French cuisine, then you won't go wrong with Gazette – a chic brasserie just set back from the river.
It's not one of Battersea's best-known eating spots, which is a shame. The menu serves a hearty range of French classics – including a delightful warmed goats cheese drizzled in honey and served with grilled courgette and peppers.
Practical Tips for Exploring Battersea, London
If you're short on time, visiting Battersea Park is your best option as it features many attractions and activities in its vicinity.
With many of the things to do in Battersea located so close to one other, the best way to explore the area is on foot. So, make sure to wear comfy shoes.
Where to Stay in Battersea
Skyline Serviced Apartments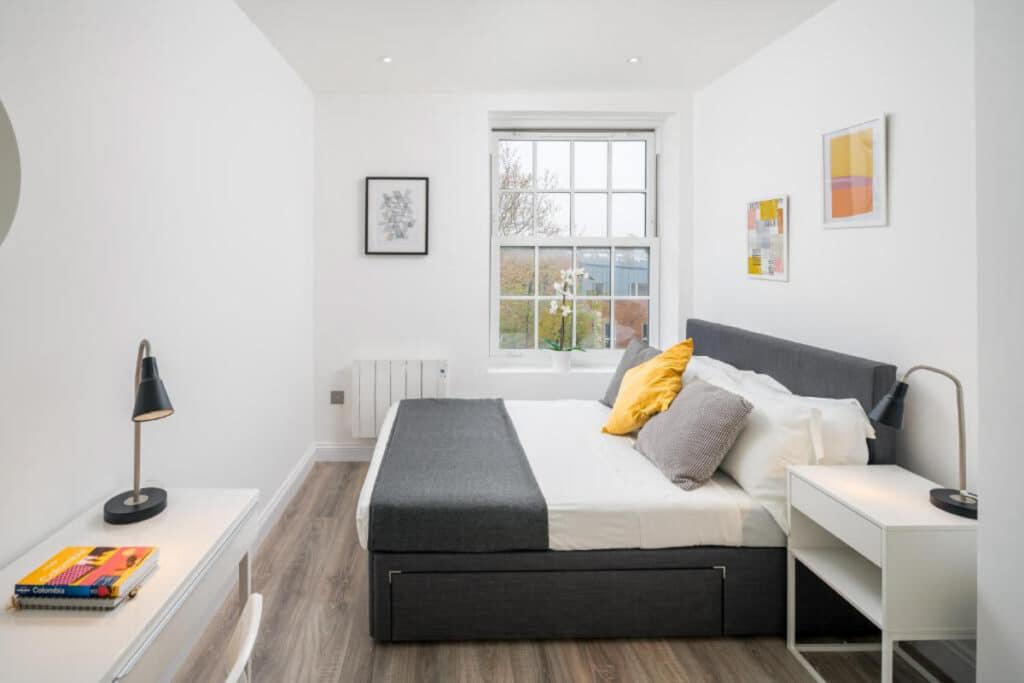 Chelsea Bridge Apartments
2-bed loft apartment Battersea Park