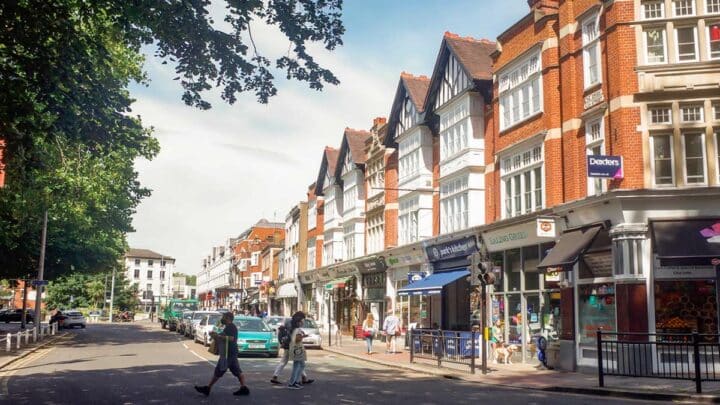 The Queen of the Suburbs doesn't get its moniker for nothing. From quiet cafes to sprawling greens and a straight shot to the city centre, Ealing has a lot to offer.
Ealing was once a sleepy village a fair few miles outside of London. As the city started to expand during the industrial revolution, Ealing got swallowed up by the ever expanding suburbs.
It's still kept its village charm though and the quiet, leafy streets have been drawing in people tired of the bustle of inner-city London for over a century. Not for nothing then that Ealing has been dubbed Queen of the Suburbs.
In spite of the hype surrounding its detachment from London propper, you'll still find plenty to do in the shops and cafes of Ealing Broadway, and places to relax and stretch your legs on the open green spaces of Ealing Common.
You'll also find Ealing well connected to the city centre. Trains run regular ten-minute journeys to Paddington Station and good tube connections means you can access most parts of London with ease, albeit a little slower.
It's far-west-London location also makes getting to Heathrow very convenient.
Whether you're looking for a place to make home-base on your trip to London, or just checking out what Ealing has to offer, you can find it all here in our insider's guide.
Practical Tips for Exploring Ealing, London
Before setting off, plan your route. There are many ways to get to Ealing (and from Ealing to the city centre), the way you're thinking might not be the fastest.
Most of the trains and undergrounds go to Ealing Broadway Station.
Because Ealing is a suburb, there aren't as many tourist attractions around. If you're looking for those check our article about must see things in London and plan accordingly.
Top Picks for Ealing
What to do, where to drink and where to eat….
Where to Stay in Ealing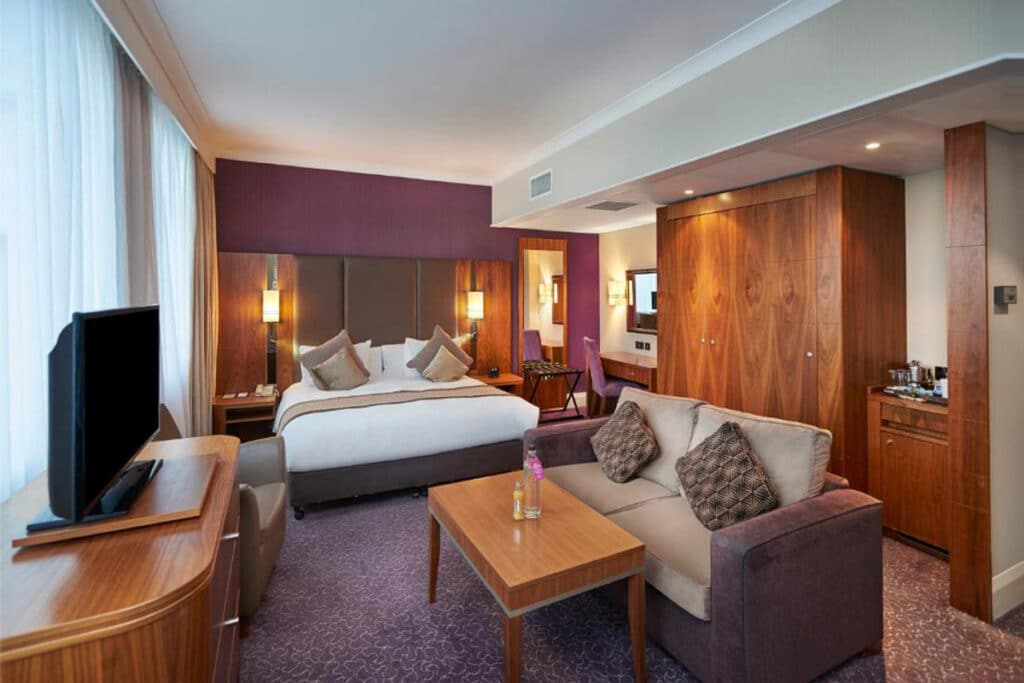 Crowne Plaza
If you're looking to get the most out of your accommodation in Ealing, the Crowne Plaza will be the place to go. It's located close to Hanger Lane on the Central Line making access to the city effortless.
It also boasts some of the finest rooms and amenities in this part of London. One such amenity is the West 5 Brasserie and Bar. That's the in-house restaurant that serves up delicious European cuisines and splashes live sport across their 40-inch screens.
Could you ask for more?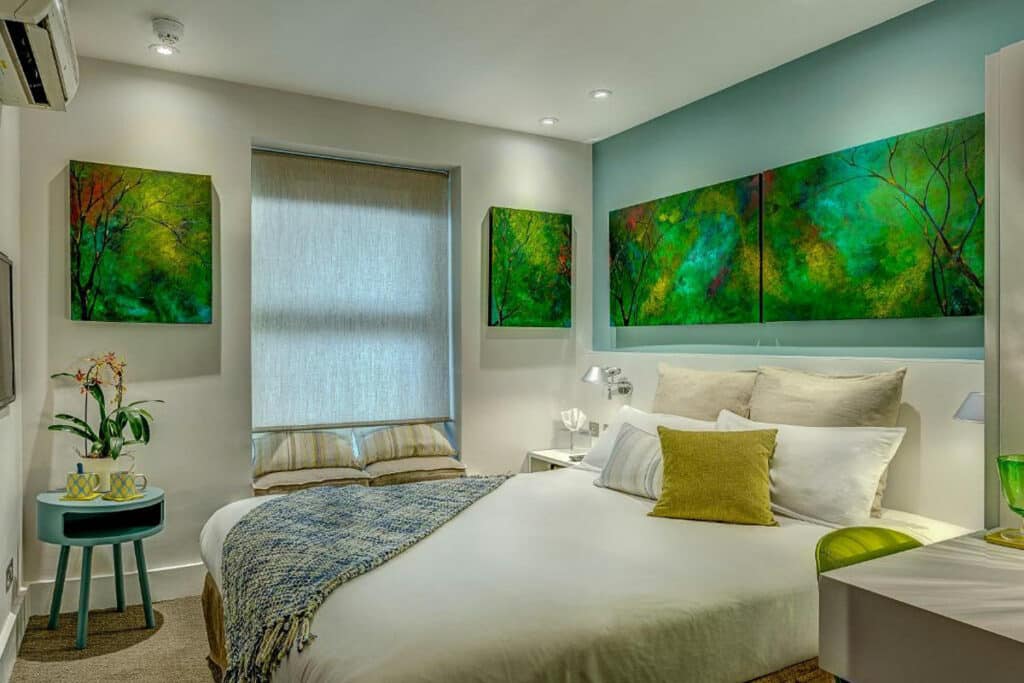 Bower House
Just a few minutes walk from North Ealing Station, Hotel 55 is a more affordable, but no less comfortable, option for an Ealing hotel.
Air conditioned rooms with coffee machines and flat screen TV's are the standard here. The quiet terrace and charming lounge space for hotel guests only is just a plus.
Read More: The Best Hotels in Ealing
Map of Ealing