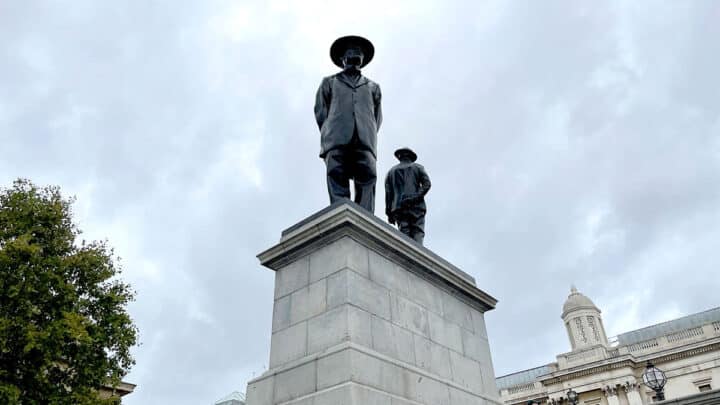 The Fourth Plinth sits on a corner of Trafalgar Square, not so hidden and in plain sight – but how much do you know about it? Time to delve deeper…
Only a foolish person would ever claim that Trafalgar Square is one of the city's hidden gems.
Although millions of people pass through the square each year, few ever take the time to get acquainted with the landmarks it contains, save for the usual triumvirate of The National Gallery, Nelson's Column and the lions that flank it.
Take, for example, Trafalgar Square's four statue plinths. Three of them are kind of interesting in that "oh, here's a sculpture of a guy from the past" kind of way, but it's really the fourth plinth you should pay attention to.
What's So Special about The Fourth Plinth?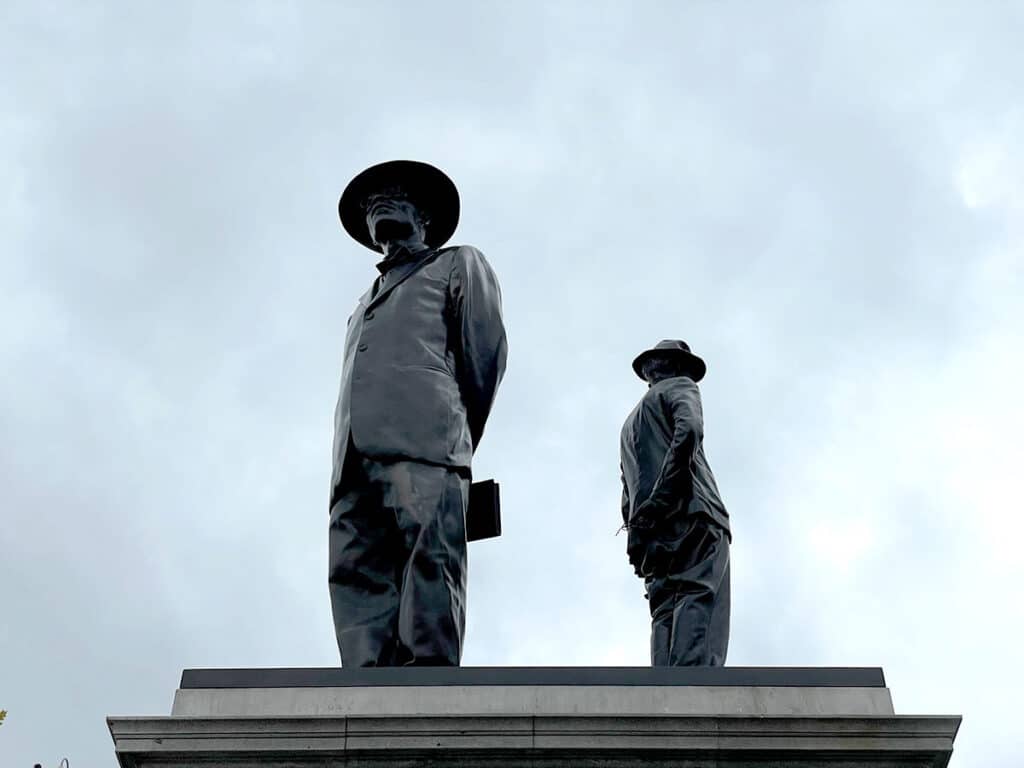 The Fourth Plinth sits on the northwestern edge of Trafalgar Square. Originally, it was supposed to be the site of a statue of King William IV.
Fittingly for a project depicting a man with his own share of money woes, financial troubles put the kibosh on the project. The plinth remained empty for more than 150 years.
But in 1998, a solution was found. The plinth would serve as a showpiece for a changing display of contemporary art.
Since then, the Fourth Plinth Commission has been in charge of commissioning the plinth's artworks.
Various pieces have had their time in the limelight, from a statue of the HMS Victory to an eclectic living artwork that saw more than 2,400 artists contribute.
What's on the Fourth Plinth Now?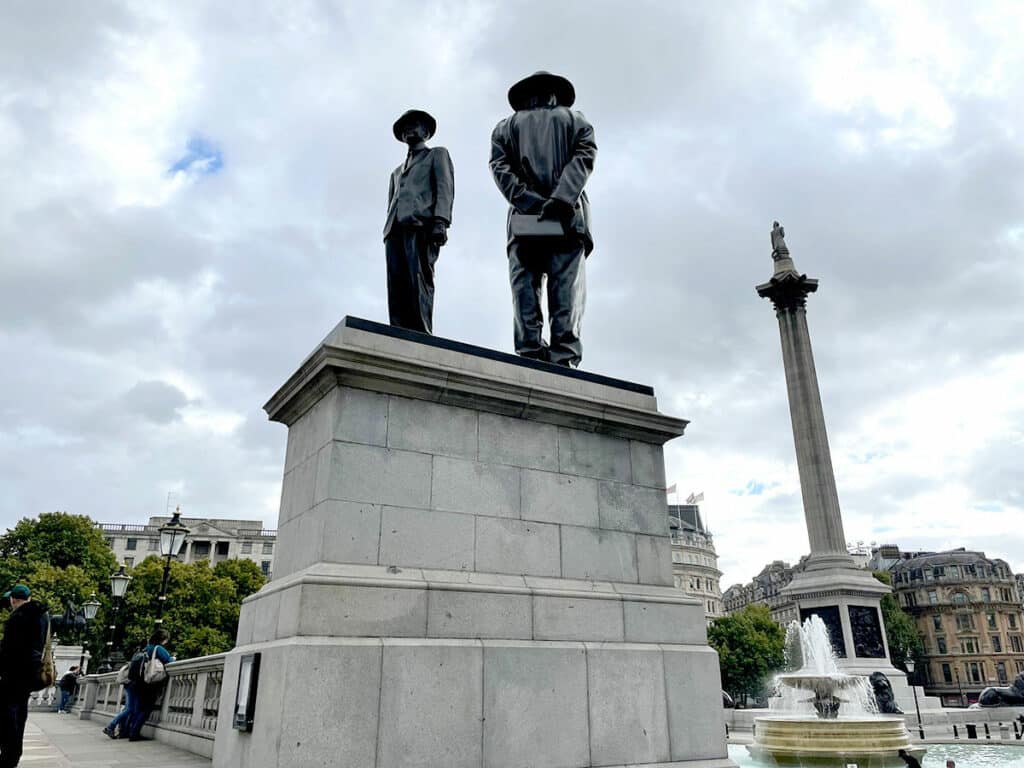 They finally ditched the giant ice-cream-drone-fly thing and replaced it with something that's a bit less of an eye sore (sorry folks, we just weren't that into it). Something we really are into though, is the new installation.
Titled Antelope, it's a commentary on racism in the British Empire in Africa, and at large, by Malawian artist Samson Kambalu. How do you express that in sculpture we hear you ask.
Well, he's re-staged a photograph of Baptist preacher and pan-Africanist John Chilembwe with European missionary John Chorley.
The 1914 photograph shows Chilembwe with his hat on, in violation of a colonial rule that forbade Africans from wearing hats in front of white people.
A year after the two Johns were photographed, Chilembwe led an uprising against the colonials and for doing so was killed by colonial police. They then proceeded to burn his church to the ground.
On the plinth Chilembwe towers above his colonial rival. This is Kambalu's way of elevating the importance of underrepresented narratives in the history of the British empire.
And to that, we doff our hats.
Fourth Plinth: Practical Information and Map
Unusual London Guides: Read More