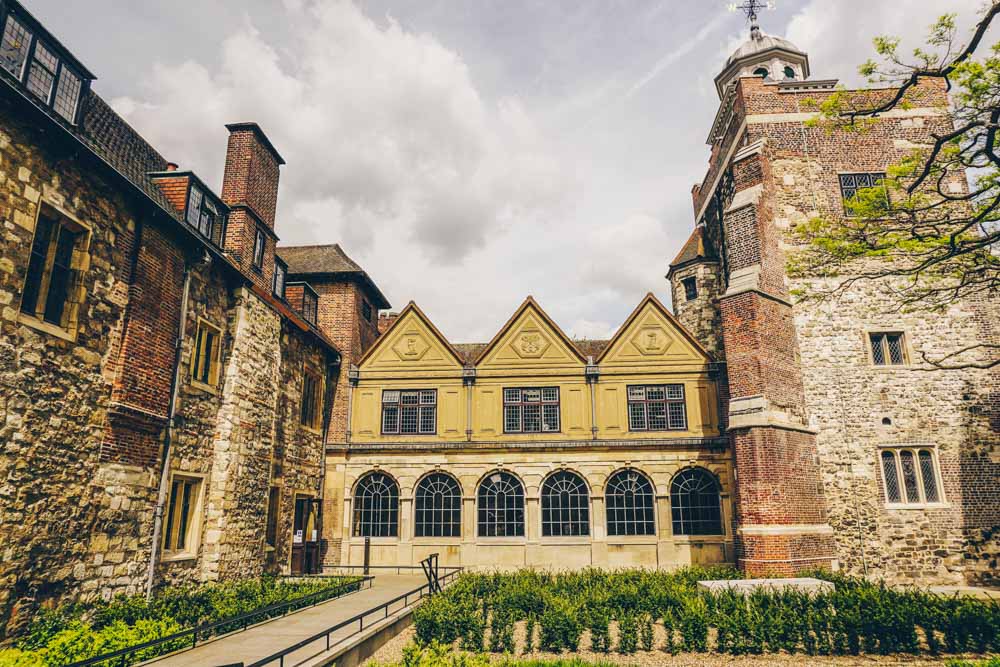 On the outer fringes of The City of London, Farringdon has a unique charm of its own.
In Farringdon, the glass towers of The City proper give way to cool bars and restaurants, late night spots and more than a few historical gems.
Farringdon is still a part of London's financial centre but less brash and obnoxious about it.
I worked in Farringdon for years and there's a lot more to it than appears at first glance. It's not a huge area (and the boundaries between Farringdon and its neighbouring areas of Clerkenwell, Blackfriars and Ludgate Hill are always up for debate) but it really does pack a punch.
Just when I thought I'd seen everything, drank in every bar, eaten in every restaurant, I'd discover something or somewhere new.
Ready to explore? Discover Farringdon with this insider's guide.
Top Picks for Farringdon
What to do, where to drink and where to eat….
Things to do in Farringdon
Delving into the spots you shouldn't miss.
Postman's Park & The Watts Memorial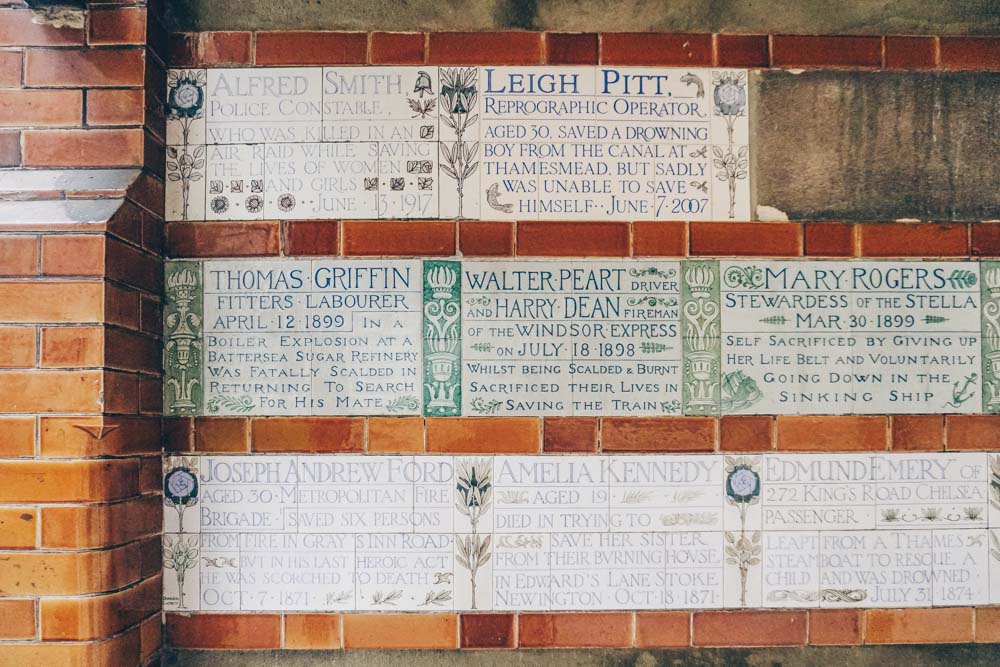 A small enclave of greenery surrounded by high rises, Postman's Park would be a pleasant refuge even if it wasn't one of London's quirkier spots. In fact, if you're not paying attention it doesn't really look that special.
Look again.
Or, more specifically, head to the back and you'll find The Watt's Memorial to Heroic Self Sacrifice – a tragic memorial telling the tales of Londoners who died doing heroic deeds.
The memorial details ghastly horrors through a series of ornate calligraphic plaques.
Look familiar? It pops up at the beginning of the film Closer in a scene between Natalie Portman and Jude Law.
St Bartholomew the Great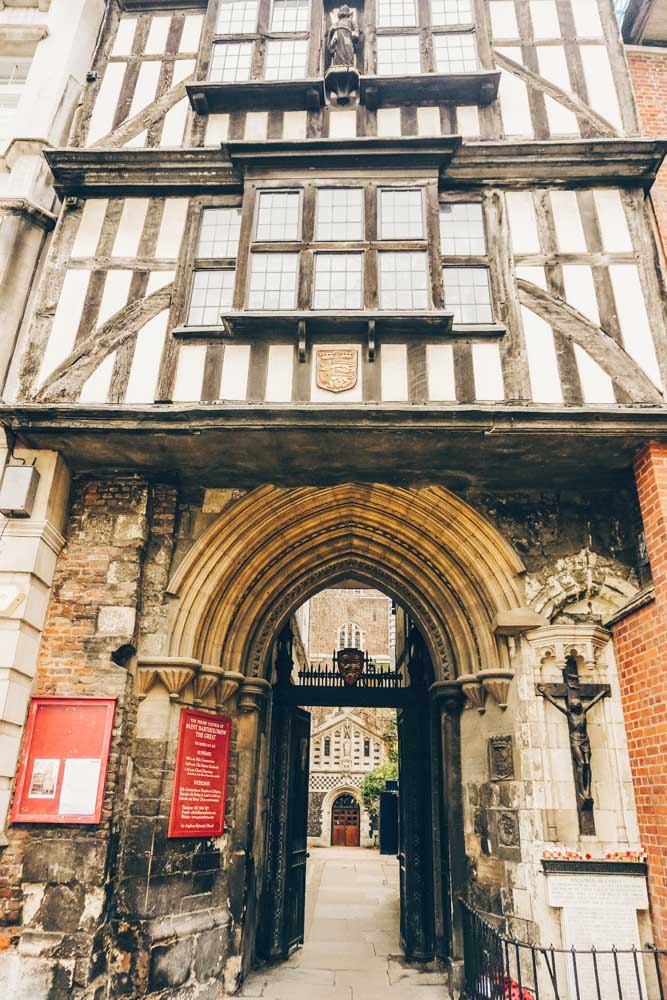 St Bartholomew the Great is one of the most beautiful buildings in London, fact. Even better – it's not one that many people know about.
Although it was founded in 1123, much of the church you see today dates from the 15th and 16th centuries (although it underwent significant restoration in the 19th century too).
The stately oriel windows and solid Romanesque pillars are beautiful – so much so that it has featured in a number of films including Four Weddings and A Funeral and Shakespeare in Love.
Smithfield Market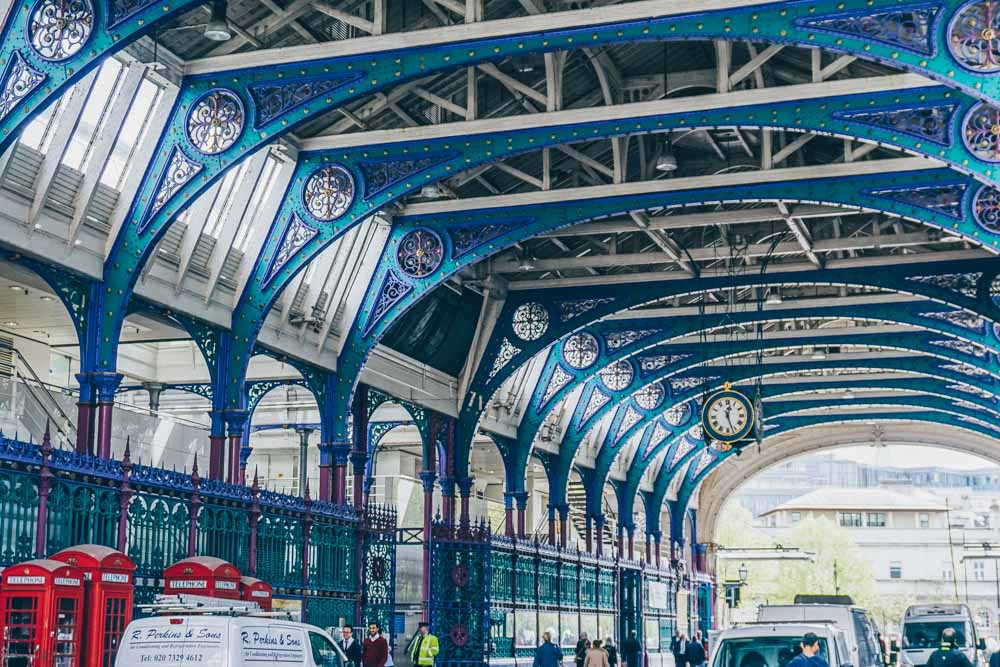 Smithfield Market (full name London Central Market) is the last wholesale market in central London, a nod to the times when markets formed the lifeblood of the city.
The ornate structure dates back to 1868. Visiting its soaring arches and colourful decoration is a must when it comes to things to do in Farringdon, particularly in the early hours of the morning when the market is in full swing.
It's worth me mentioning that Smithfield is on the cusp of undergoing some significant changes – it's touted to become the heart of The City's Culture Mile with the Museum of London moving its premises to a revamped part of the market. Watch this space.
The Charterhouse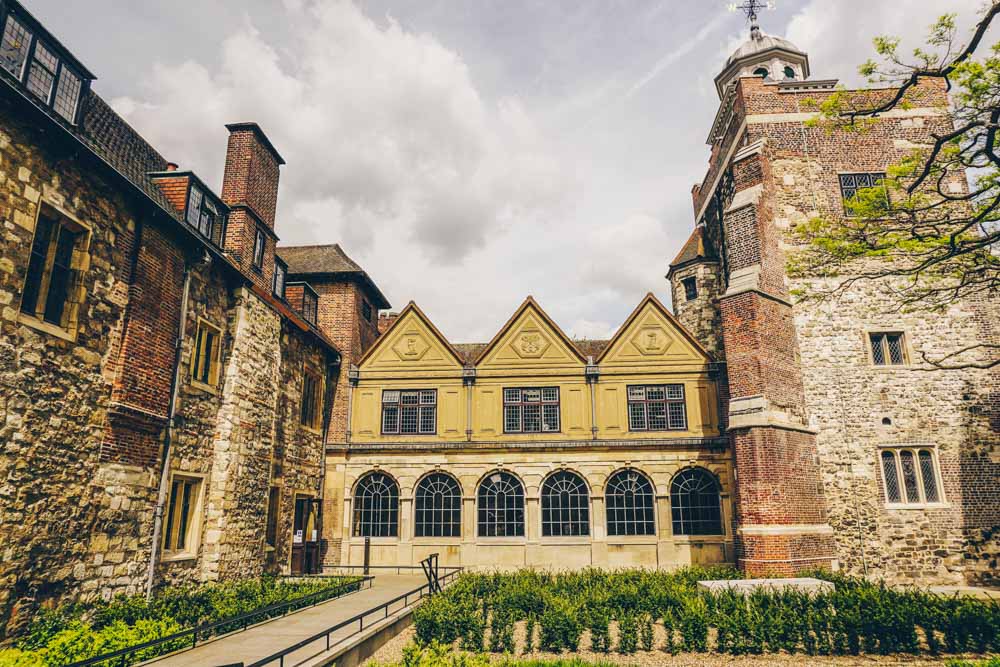 The Charterhouse only opened to the public in 2017, which perhaps explains why not that many people know it's there.
The former Carthusian monastery turned boys school then almshouse has opened its grounds to the public, along with a small museum that tells the building's story and displays archaeological finds discovered during excavations for Crossrail nearby.
Be sure to leave enough time to lounge in the gorgeous English country gardens after your visit too.

Barts Pathology Museum
The airy atrium of Barts Pathology Museum might look like an eccentric collection of oddities at first glance but look closer and you'll understand why it's been named as one of the most morbid museums in London.
Pickled body parts, diseased cadavers and hollow skulls are just a few of the treats that await those lucky enough to visit on one of the museum's relatively rare open days.
Keep an eye on the schedule of events too, past talks have covered grimly interesting subjects like funerary cannibalism and the history of syphilis… because how else would you want to spend a Thursday evening?

Golden Boy of Pye Corner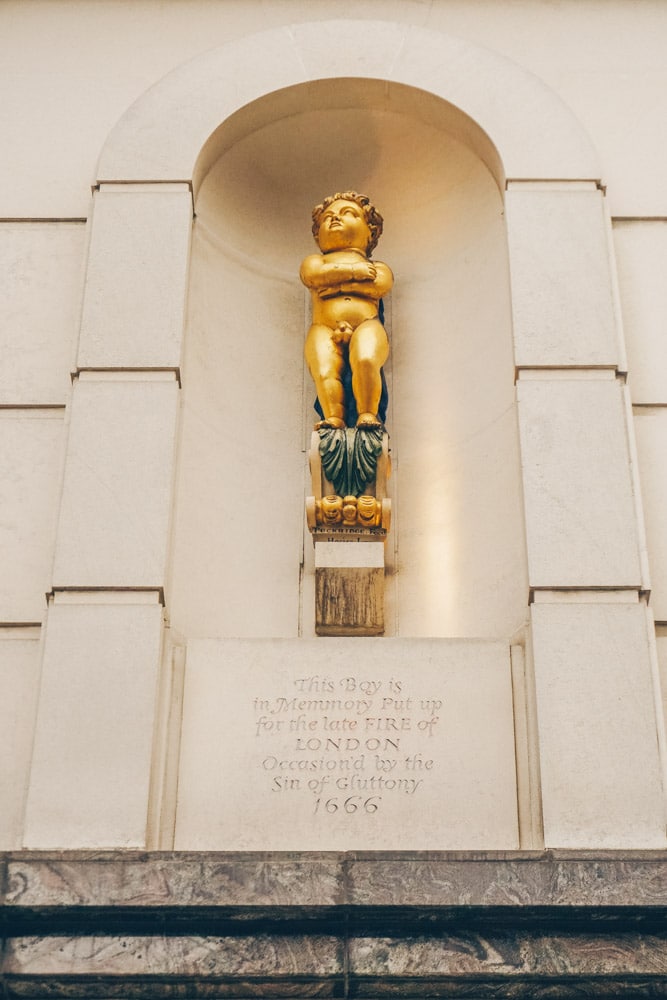 Another of London's unusual spots, you might never notice the golden cherub perched above eye level on a corner of Cock Lane if you aren't looking for it. Yet there he is, The Golden Boy of Pye Corner short, squat, arms crossed and staring defiantly into the distance.
The boy marks the spot where The Great Fire of London stopped – leaving a trail of destruction (though famously, very few deaths) in its wake.
At first, no one actually knew how the fire started. It was only after they executed a few wrongful contenders that the City's Elders found out it started at the bakers on Pudding Lane. So they chalked it up to the sin of gluttony and commemorated the fact with a fat little golden boy.
Old Bailey
London's uppermost criminal court has witnessed more than a few humdingers in its day. The 19 courtrooms inside have heard tales of crimes that would turn our hair white with fright just from listening. The Kray twins were tried here, as were other famous cases including Daniel Defoe, Oscar Wilde and Lord Haw Haw.
The building sits on the site of the notorious Newgate Prison and execution site – rather fitting really.
Eating & Drinking in Farringdon
My favourite places to eat and drink around Farringdon.
Oriole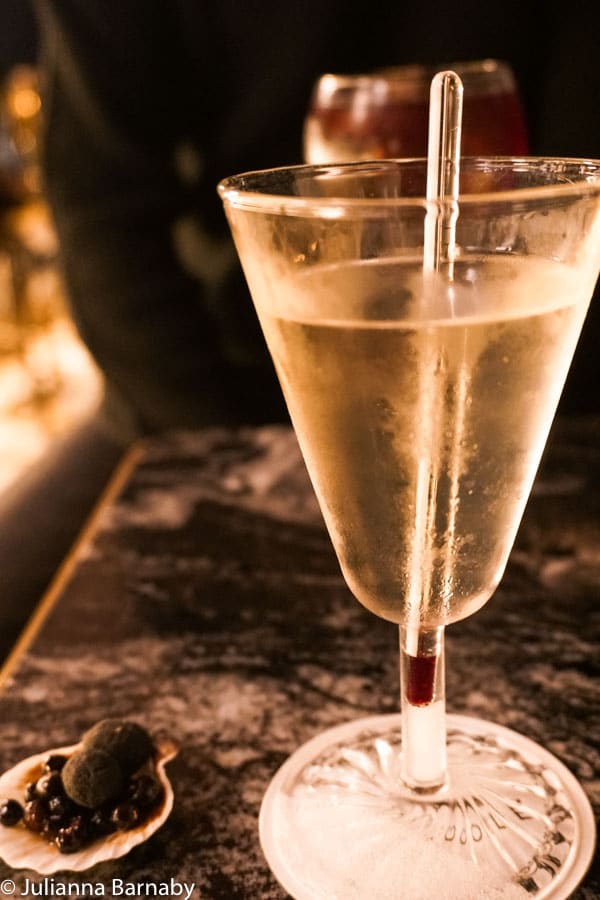 It's no secret that Oriole is one of my favourite cocktail bars in London.
The younger sister to Shoreditch's Nightjar dishes out incredibly good cocktails in an art deco setting accompanied by live jazz in a rather unlikely setting underneath Smithfield Market.
The cocktails are adventurous: no standard martinis here. You'll be doing well if you even recognise half of the ingredients – but that's all part of the fun.
Go with an open mind and a full wallet and prepare to settle in for a rather enjoyable evening of it.
Fabric
Fabric is one of the last of the London greats, the mega-clubs that used to beat as the heart of London's late night scene.
I've had so many brilliant nights there, sound booming and ground vibrating as collective euphoria swept through the crowds before we stumbled bleary eyed into the pale light of dawn the next day.
It's sad to see that scene dying off and, like the rest of London's clubs, Fabric is currently closed as I write this due to the Coronavirus. Here's hoping it makes it through to the other side.
St John
When Fergus Henderson and Trevor Gulliver opened St John in 1994 the area was a bit of a dive and no one had even heard of the phrase nose to tail eating.
How times have changed.
I hate to sound gushy but you cannot underestimate the role the two played in revolutionising London's culinary scene… which perhaps explains why I fell to pieces and fangirled in the most embarrassing way when I happened to bump into Henderson one day on the way to a work do #awkward.
Anyway, today, the restaurant is as good as ever – if you've never eaten there before, do. It really is that simple.
Jerusalem Tavern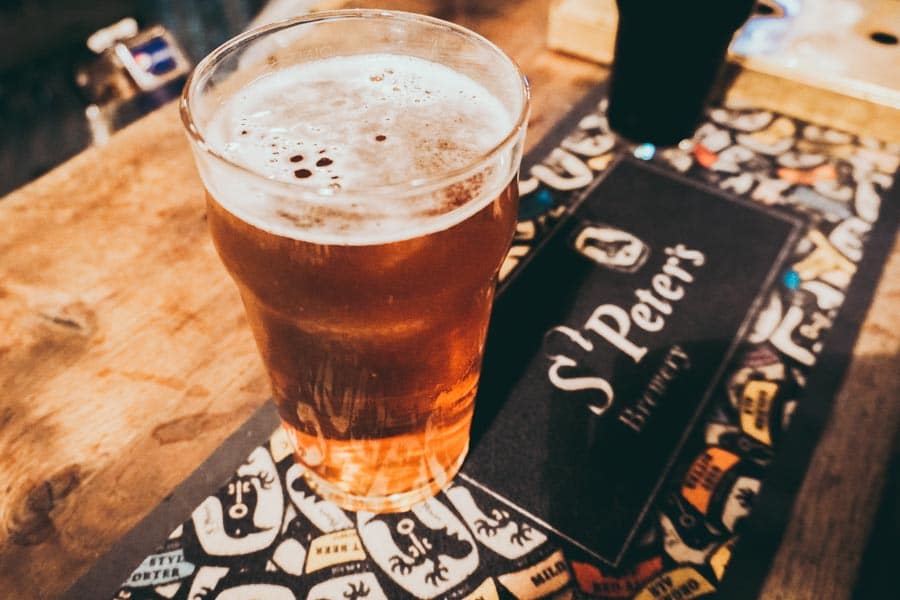 Farringdon has a surprising number of ye olde pubs secreted amongst its streets and the Jerusalem Tavern is often named as the best of them… which is funny given the pub only opened in the 1990s.
Fake history aside, this quaint watering hole from the Suffolk-based St Peter's Brewery is one of the area's nicest pubs if you're lucky enough to be able to score a table in the minuscule interior.
If not, there's plenty of standing room outside.
Discover The Best Bars in Farringdon & Clerkenwell
Discover The Best Pubs in Farringdon & Clerkenwell
Leather Lane
No, it's not in Farringdon proper but Leather Lane Market is one of the few traditional markets you can still find in the area.
The leather is long gone, replaced by an eclectic mix of bog-standard market fare, a few artisanal gems and some cool street food stalls. It's a refreshingly unpretentious market that reflects the area's unique charms.

Map of Farringdon
The Rookery
Boutique Luxe in a Georgian Townhouse

The Rookery is tucked away, mere steps from Cowcross Street and St John's Street where you'll find the area's best restaurants. It's a haven of boutique luxe – a laid-back hideaway that's the perfect city retreat.
Malmaison London
Cosy Rooms with Personality

Hidden on a quiet corner of Charterhouse Square, Malmaison offers quirky decor and comfy beds at reasonable prices.


Discover The Best Hotels in Farringdon
Read More London Guides
Love This? Save and Share on Pinterest!