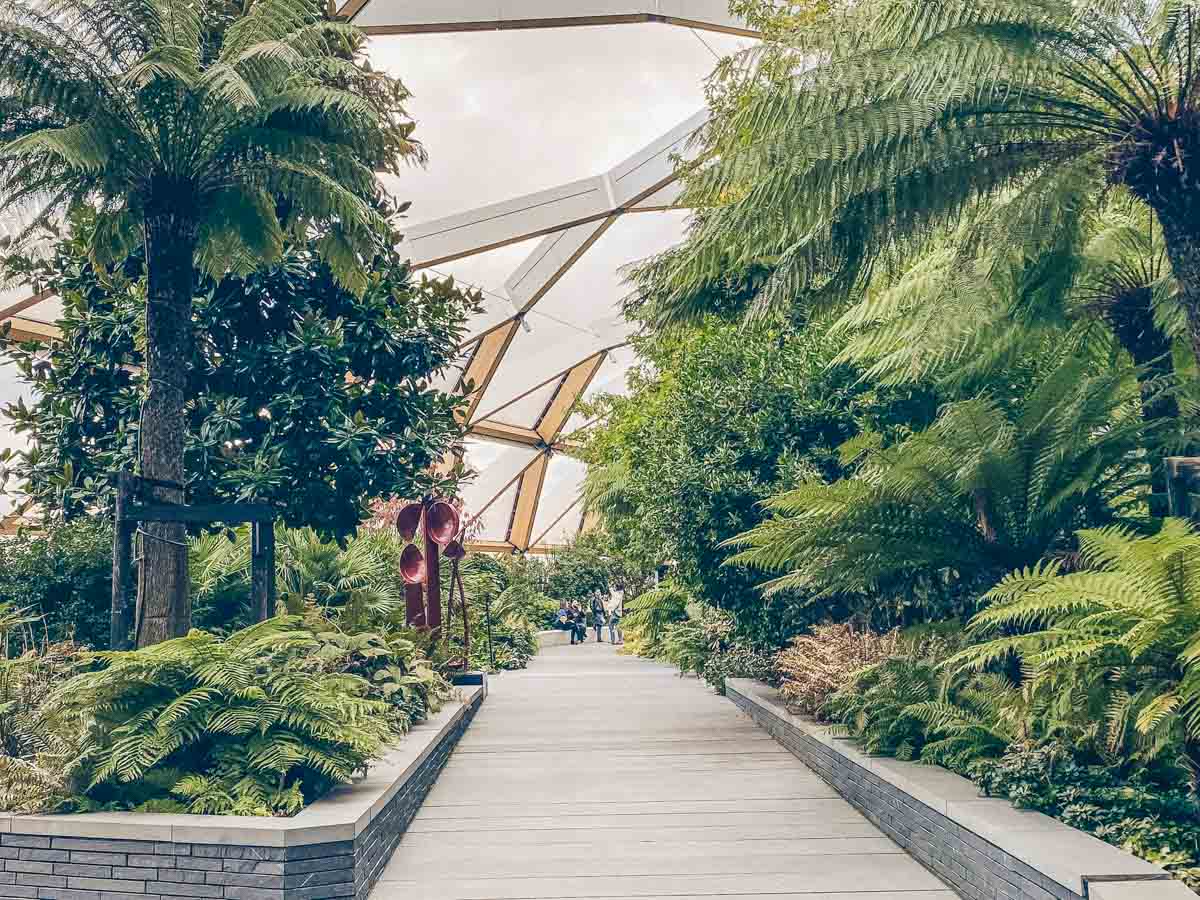 Don't miss this insider's guide to the best things to do in Canary Wharf.
Love them or hate them, the gleaming skyscrapers of Canary Wharf have made their mark on London.
Thrust on an eastern limb in what was the old West India Docks, Canary Wharf is skyscraper city – a place seemingly moulded from glass shooting up into the clouds.
That's not all there is to it though – scratch beneath the surface and you'll find an area buzzing with public art, cool brunch spots, brilliant bars and a few nods to its history too. Ready to discover Canary Wharf? Let's go.
Top Picks for Things to do in Canary Wharf
Things to do in Canary Wharf
Delving into the spots you shouldn't miss.
Camille Walala Street Art at Adams Plaza Bridge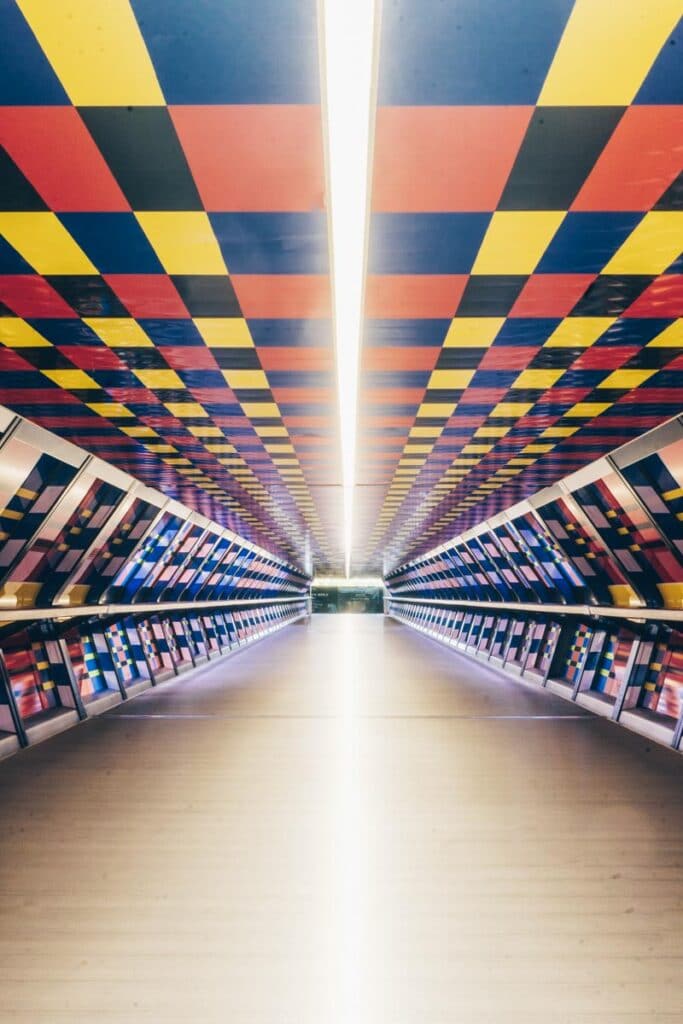 Camille Walala's bold mural on Adams Plaza Bridge instantly elevated itself straight to the top of the list of cool things to do in Canary Wharf as soon as it was put up last year. Walala, who's been making quite a splash in London's street art scene in recent years, created the work as part of the city's first mural festival. Blending stark geometric shapes and striking colours, you shouldn't miss it.
Crossrail Place Roof Garden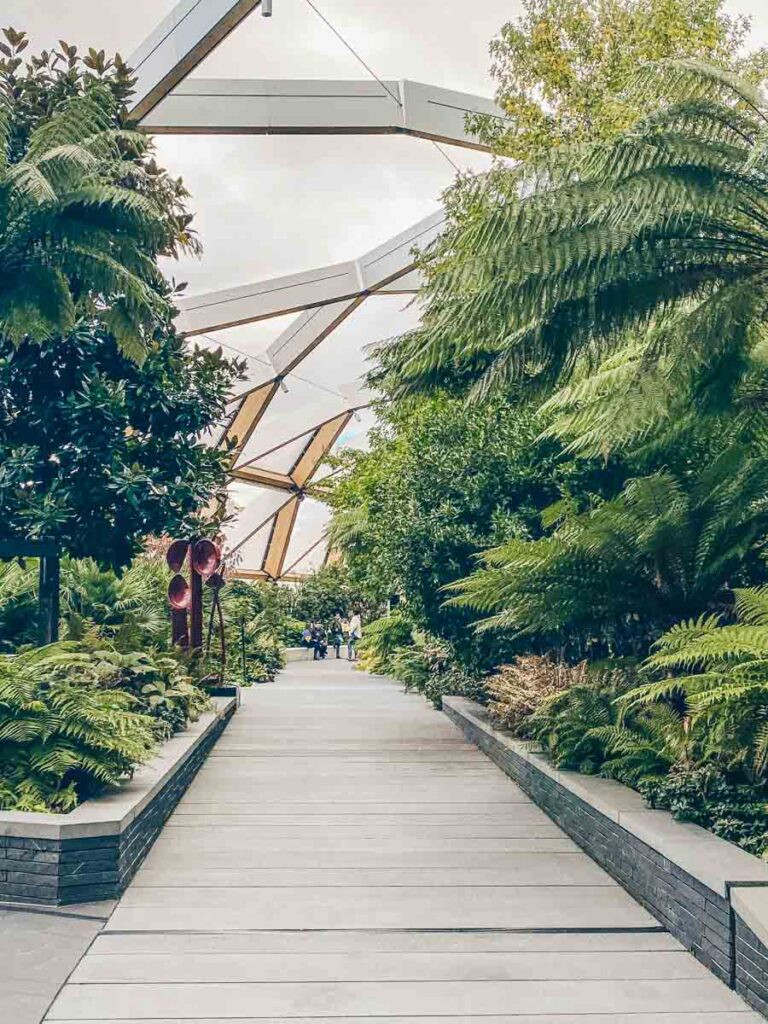 Canary Wharf might be a big bowl of skyscraper soup, but that doesn't mean there aren't some lush green spots to hang out in when you want to.
Enter the gorgeous Crossrail Place Roof Garden – bursting with verdant growth mere steps away from the bustle and hubbub below. Stroll underneath the arched canopy and peek at the plants within – organised by hemisphere and representing Canary Wharf's former life as a port when goods from around the world would have landed right here brought by the West India Dock Company.
Discover Canary Wharf's Public Art Trail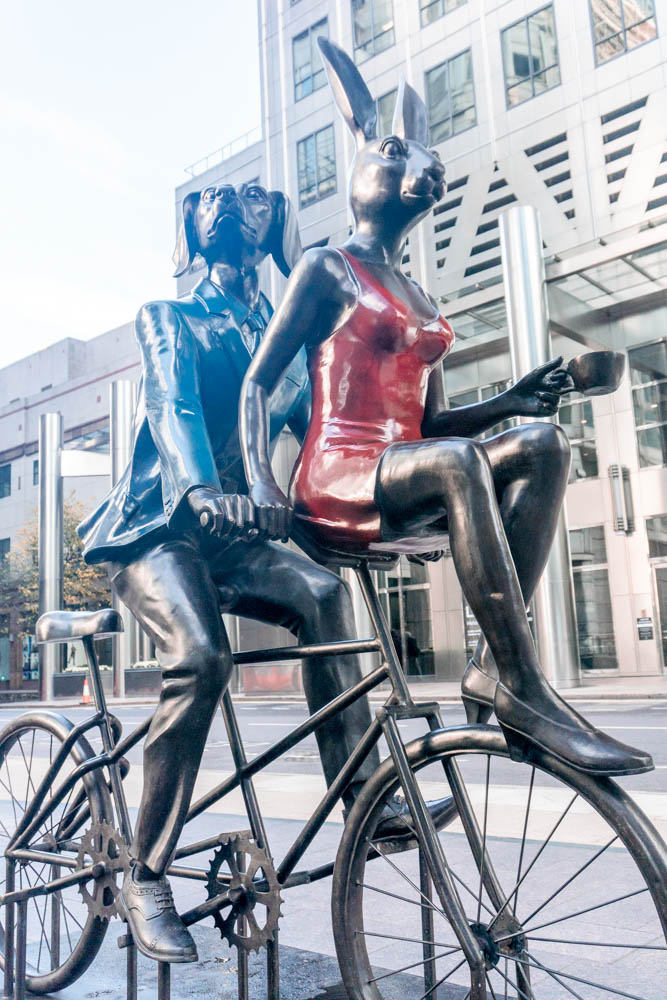 It used to be the case that Canary Wharf was thought of as a cultural tumbleweed but those days are long gone. Camille Walala's mural is just the tip of the iceberg when it comes to public art in Canary Wharf.
Taking a wander around the area in search of quirky sculptures and large-scale installations is one of the best free things to do in Canary Wharf. Need a little nudge? Check out my interview with Gillie and Marc whose sculpture sits a short walk from Canary Wharf station.
Museum of London Docklands
Tucked away on North Dock, the Museum of London Docklands is one of the most interesting Canary Wharf sights: a free museum packed with exhibits telling the history of the Docklands area.
Sound dull? It's not. The past is cleverly brought to life via interesting stories and tidbits – there's even a full-scale reconstruction of Sailortown as it would have stood in Victorian times.
Visit Billingsgate Market
There aren't many giveaways of Canary Wharf's former trading past but Billingsgate Market stands as a rather sizeable reminder – even if it did only move from its former premises in the City of London in the 1980s.
The UK's largest wholesale fish market churns into action each morning, shifting over 35,000 tonnes of fish per year. It's a fun (albeit smelly) visit but be warned, you'll need to get up early (it's busiest around 4.30am) and bring some cold hard cash if you're planning to buy something to bring home as many traders don't accept cards.
See the Traffic Light Tree
You'll have to go hunting for Pierre Vivant's striking Traffic Light Tree (hint: it's near the entrance to Billingsgate Market) – a curious conglomeration of 75 traffic lights nestled in the middle of a roundabout. What's the meaning of it all you ask? Apparently the tree reflects the frantic pace and hectic schedule of those working in Canary Wharf. Sounds about right.
Marvel at One Canada Square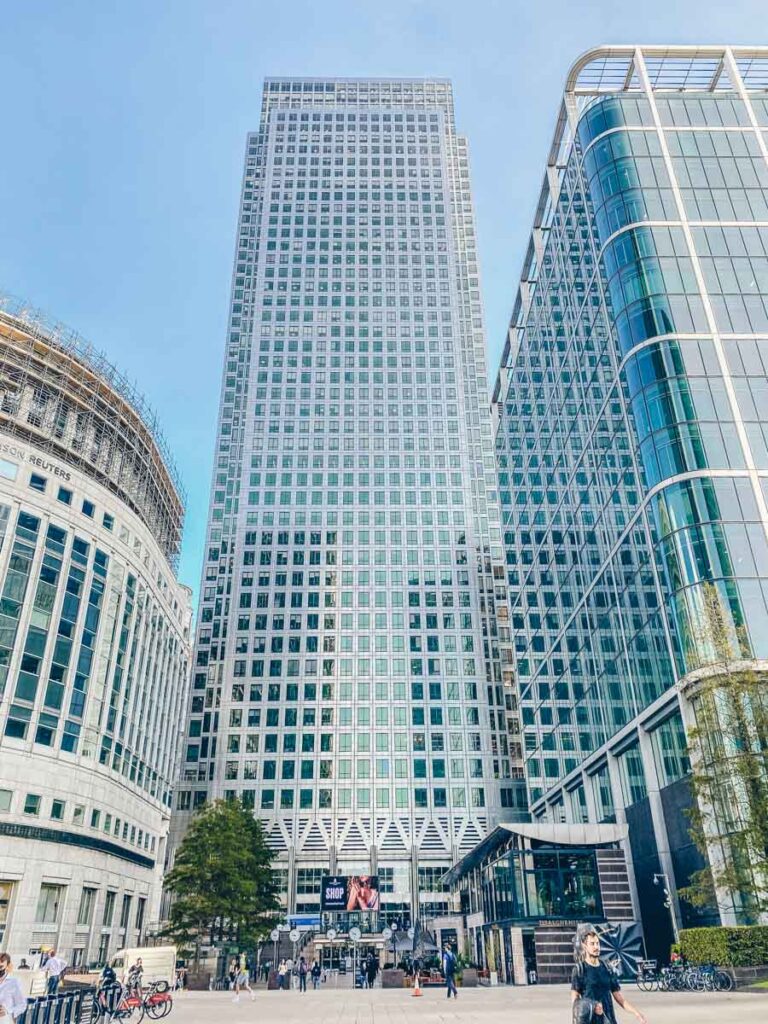 When it was built in 1990, One Canada Square was the tallest building in the UK – a vision of glass and steel designed by Cesar Pelli. Even then, it wasn't without its critics, with a mouthy Prince Charles telling TV viewers "I personally would go mad if I had to work in a place like that".
Luckily, he never has. It's now been shunted to third place but its pyramid-topped design is just as statuesque as ever, towering 236 metres over the centre of Canary Wharf. It's not open to the public, but you won't miss it when you're in the area.
Go to Church on a Barge
London's only floating church might be one of the more unusual Canary Wharf sights. The church, a re-fitted Dutch Barge has been bobbing about in the area since 2004 and lays claim to being London's only floating church. Services are held on Sundays and midweek.
Hang out in Jubilee Park
Catch a few rays in this pretty little park perched on top of Canary Wharf Station. It's relatively small but the sculptures, water features and grassy spots make it a nice place to hangout when the sun's shining.
Catch a Film at the Everyman Cinema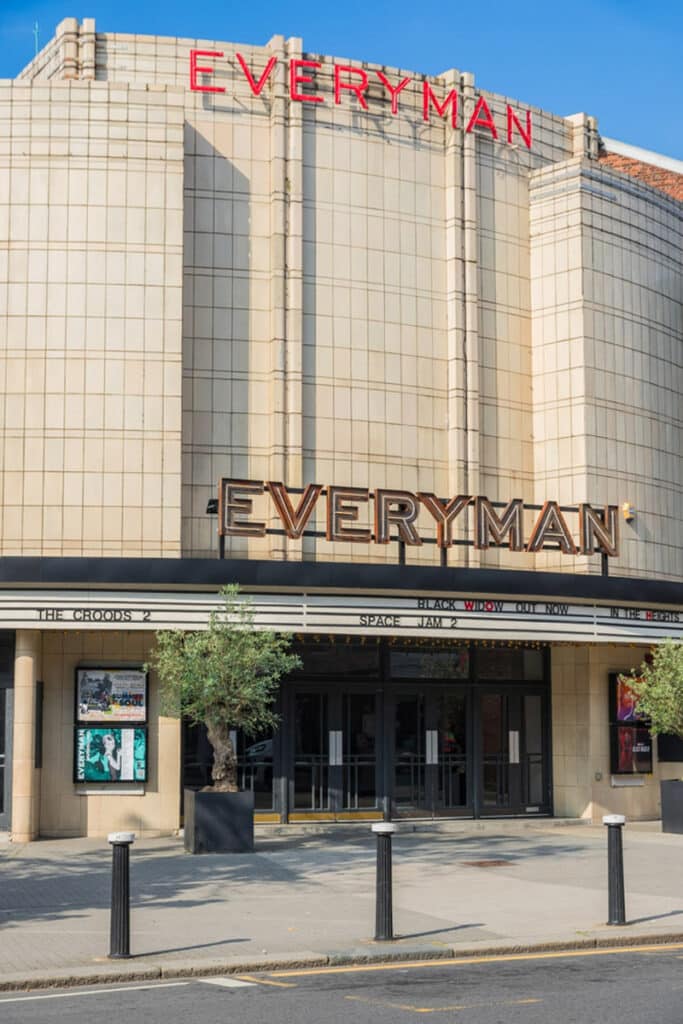 Skip the multi-plex horror around the corner and catch a flick at the cosy Everyman Cinema in Crossrail Place. As with all Everymans, this cinema is kitted out with plush sofas, cushions and a full bar to elevate your film-watching experience.
Shoot Clay Pigeons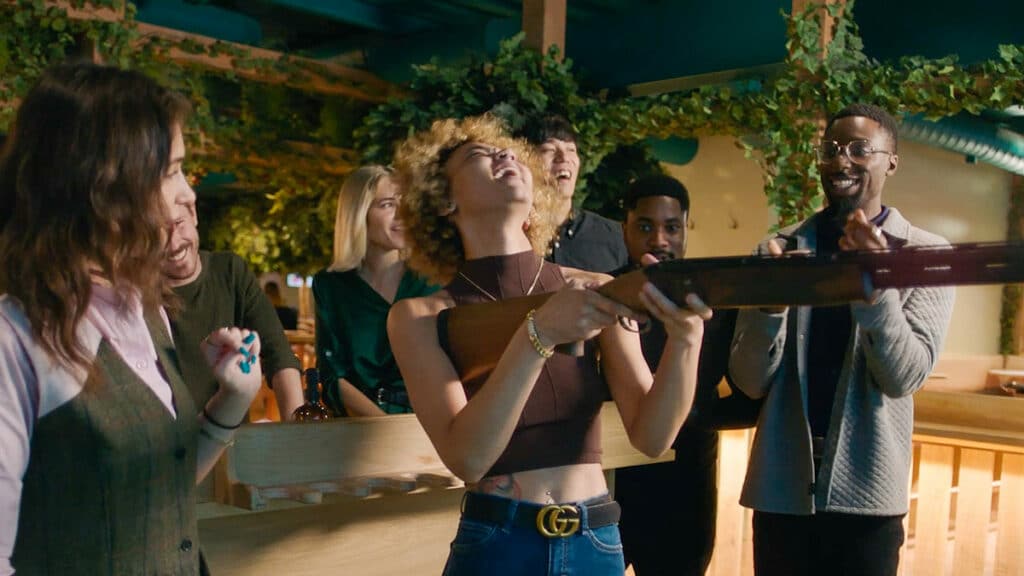 Here's a novelty idea for a bar. You can get drunk at a clay pigeon shoot. Ok, we should add that they don't have real guns – this is Britain after all.
It's also the 21st century though, which means that at Clay's you can do clay pigeon shooting on a giant interactive screen. You still get to hold a gun, though it's one that shoots virtual bullets. Just as well because that leaves you free to knock back cocktails like there's no tomorrow and not pose a danger to your friends or the service staff.
Hit an Adult Fun Fair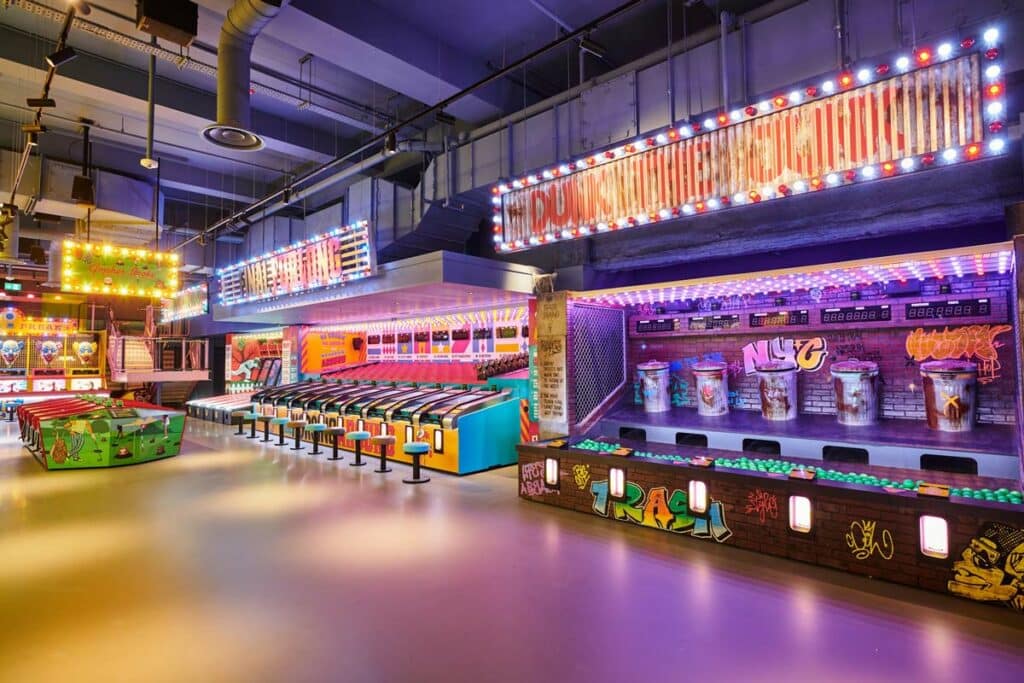 Remember the feeling of hitting the fun fair when you were a kid. That excitement for games and food and more games, and then after that, even more games.
Well, at Fair Game you can relive those wonderful childhood moments shame free as an adult. They've set up a giant arcade and fun fair and added a few bits and bobs to really up the stakes.
That mainly comes in the form of a state-of-the-art points system that allows you to keep exact track of the winners rankings with your friends so there can be absolutely no discrepancy about who's the top dog at the fair.
There is, of course, elevated takes on fairground food, done here by some big shots on the pizza and burger scene, and booze galore.
Eating & Drinking in Canary Wharf
My favourite places to eat and drink around Canary Wharf
Big Easy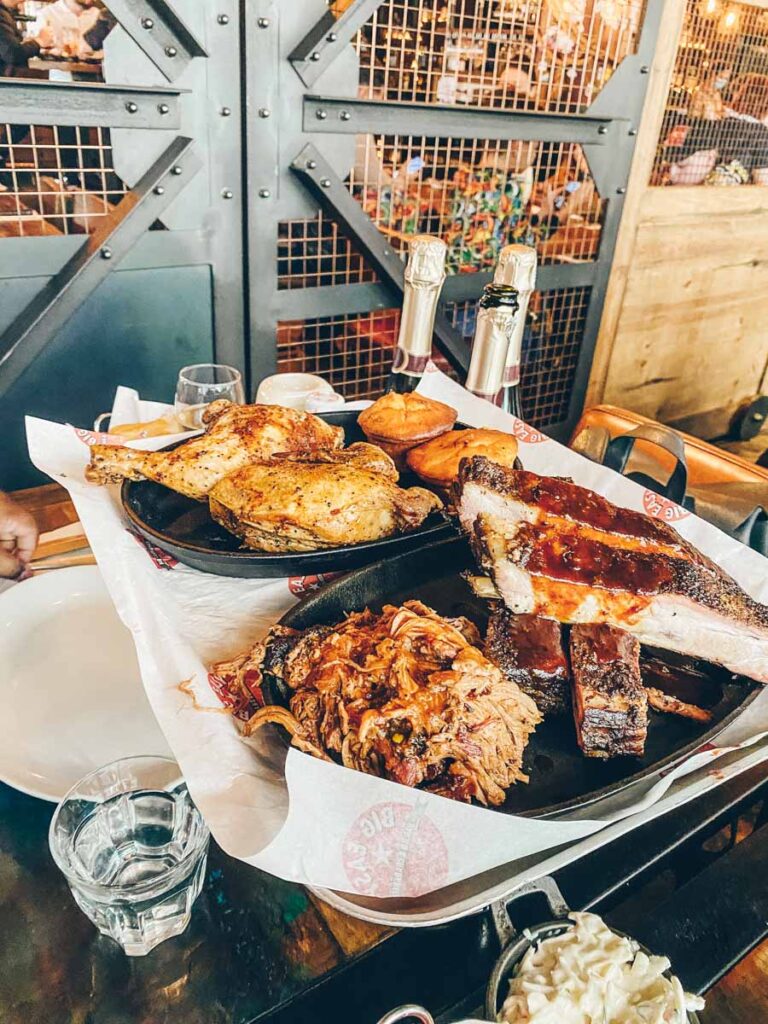 Home to what is hands down one of the best brunches in London in Big Easy knows how to do brunch right (with free-flowing booze and a hell of a lot of tasty food in case you wondered). Even away from London's new favourite meal, it wins diners over with its abundant southern hospitality.
Royal China
With one of the best views in Canary Wharf, Royal China could easily get away with serving substandard food – you'll be relieved to know that it doesn't. Serving stellar dim sum and other specialties from across its namesake country, it's a great place to eat in Canary Wharf.
Six by Nico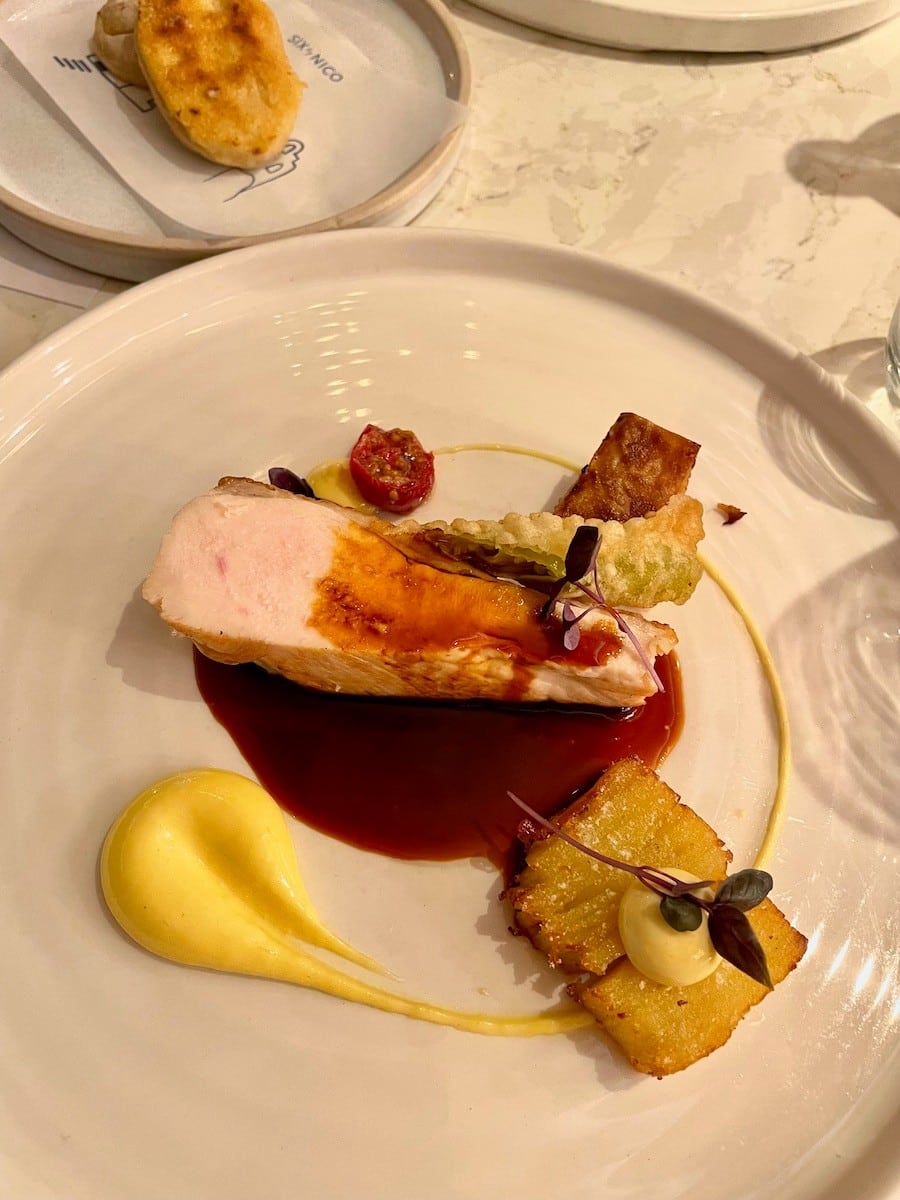 Concept menus are really popping off in the capital in recent years – and not always successfully. Luckily, Six by Nico is proof that this can work. And superbly, may we add.
The restaurant curates a brand new six-course menu every six weeks, with offerings spanning France, Italy, Greece, and more.
While we can't vouch for them all, the Greece menu is the current offering and it was a resounding success on our visit. Standout dishes included the Moussaka, a wholesome bowl of lamb ragu, pickled aubergine, cheese espuma, and potato tuile, as well as a deliciously elevated take on chicken gyros.
We opted for the wine pairing and it seriously impressed.
Roka
Swanky Roka's Aldwych and Mayfair siblings are the toast of the town and the high-end Japanese restaurant's Canary Wharf sibling is equally brilliant. Expect delectable robata dishes and another excellent brunch.
Bokan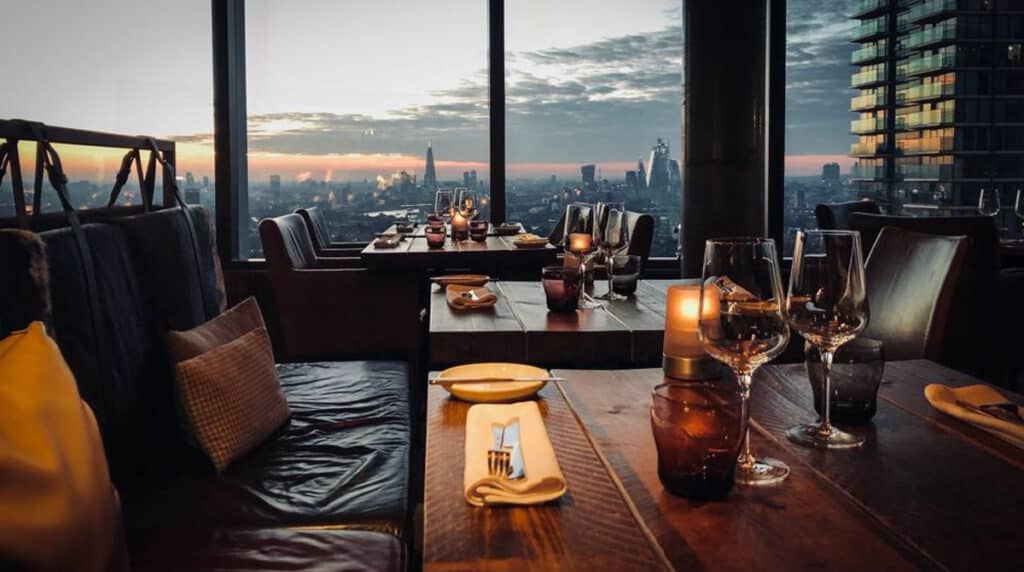 With all those skyscrapers around it's only right that someone sticks a restaurant at the top of one of them and allows you the privilege of dining on multi-course tasting menus and sipping fine wines with one of the best views London has to offer.
That place would be Bokan, a sky-high restaurant on the 37th floor of a building just off the main drag of Canary Wharf. They do an ever-changing menu of contemporary European food in a fine-dining setting.
The main draw is most certainly the view – sweeping scenes of London all the way to Tower Bridge and beyond.
Top Shopping Spots in Canary Wharf
Crossrail Place
Whether or not you'll get excited about Canary Wharf's Crossrail Place shopping centre will largely depend on whether you like designer brands or not. In other words, it's a largely high-end affair.

Map of Canary Wharf, London
Canary Wharf, London: Practical Tips
This is an expensive part of town, whether you're looking to stay, dine or drink in Canary Wharf you better have some money in your pocket.
West India Quay and Heron Quays can also be used to reach Canary Wharf easily on public transport.
Canary Riverside Plaza
Prestigious Hotel With River Views
See if you can bag yourself a room with river views at this five star independent hotel.
Point A Canary Wharf
Affordable Chic
A sleek budget hotel offering well-priced stays in the middle of Canary Wharf.