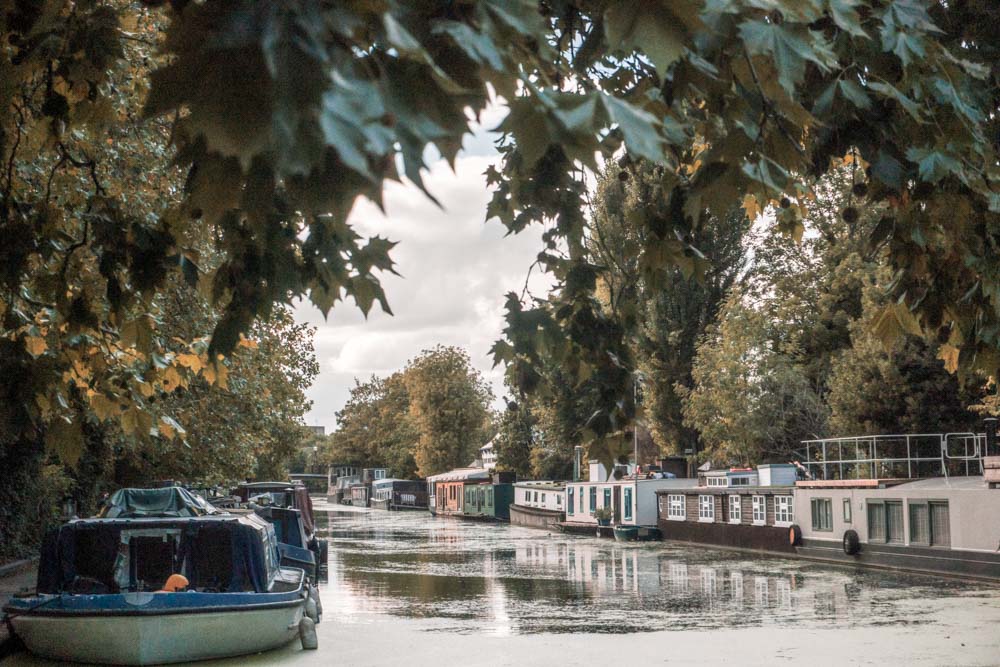 Want to discover the best things to do in Paddington? This guide is for you.
Paddington is one of the better-known areas in London, with plenty of things to do, brilliant restaurants, and interesting landmarks, there's a lot more to it than you might think.
The area of Paddington is no stranger to important historical events: it's the spot where Queen Victoria arrived on her first train ride, Alexander Fleming discovered penicillin here, and Prince William and Harry (along with George and Charlotte) were born right here in St Mary's Hospital.
However, what Paddington is really best-known for is its train station, which was designed by Isambard Kingdom Brunel and first opened to the public in 1854. With links to the rest of the UK, London Paddington acts as one of the main transport hubs in the capital.
Previously its own borough until it became part of Westminster in 1965, the present-day Paddington area is a melting pot of culture: French Huguenots first arrived in the 18th century, and since then Greek, Jewish, and Asian groups have settled into the area.
Luckily for us, this has led to a vast array of restaurants and cafes in the area popping up, serving authentic cuisine – often at a snippet of the price of those a little more central.
Not sure where to start? Let me take you through all the best things to do in Paddington.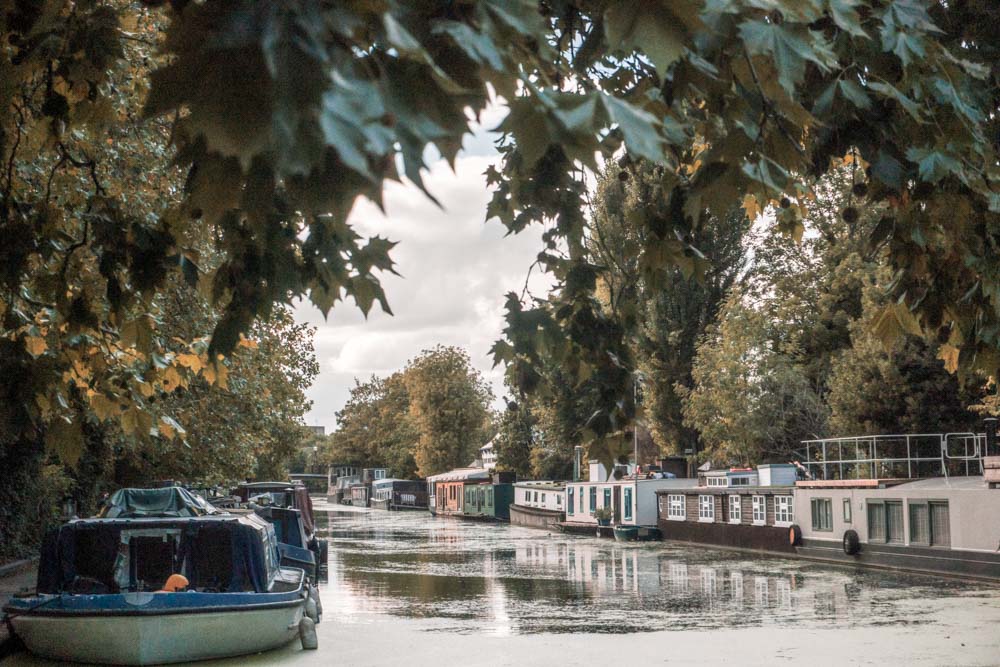 Top Picks for Things to do in Paddington
Paddington Station
This station is so iconic and usually pretty busy, but it's worth checking out while you're in the area. As the grand terminus for Great Western Railway, Paddington has a number of links to the rest of the country.
Brunel's inspiration for the station was heavily based on Crystal Palace's design for the Great Exhibition in 1851, which is why the station has an iron and glass roof – it's impressive, so make sure you look up when you visit.
And if you're a fan of the marmalade-loving bear, head to platform one to find the commemorative plaque and statue of Paddington Bear. Funnily enough, his name comes from the shop that author Michael Bond visited to buy his wife a toy bear, and today you'll find many nods to the famous character throughout the area.
There are so many things to do near Paddington Station, so it makes a great starting point for a day of exploring this area.
Little Venice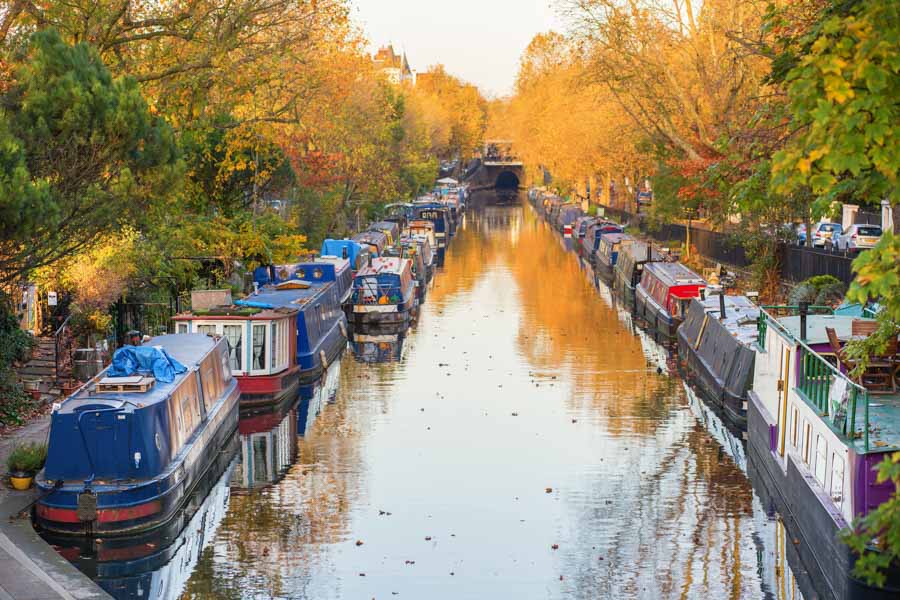 If you're looking for things to do in Paddington, a trip to Little Venice needs to be at the top of your list.
Why is Little Venice called Little Venice, you ask? In 1934, Margery Allingham released the novel 'Death of a Ghost', and in it she nicknamed a house overlooking the canal Little Venice – this name stuck and soon estate agents began branding this spot as Little Venice.
The area is located along the patch of canal between Paddington and Maida Vale, and you'll spot colourful boats, charming cafes, and yes… even a gondola or two. This area really feels like a miniature version of the Italian city.
Whether you want to dip into one of the cafes or restaurants here, or fancy a float down the Regent's Canal with a guide, there's lots to discover in this pretty part of London.
Puppet Theatre Barge
Looking for something a little bit quirky? Head to Little Venice and make your way to the north of Rembrandt Gardens to discover the Puppet Theatre Barge that floats there. Yes, you read that correctly… a barge that hosts puppet theatre shows on the edge of the water in Paddington.
Board the barge and take your seat in the cosy theatre nestled inside, and prepare to watch an hour of nostalgia-inducing puppetry, complete with music, songs, and all the laughs.
You can check out the current shows and book your tickets here.
Hyde Park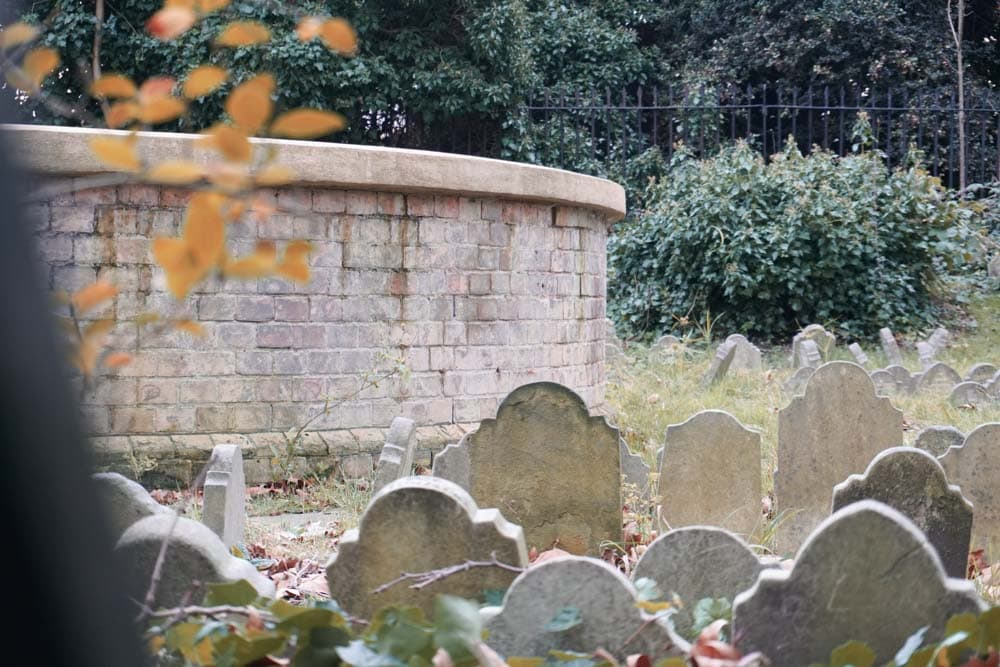 Although it's technically not in the Paddington area, the walk from London Paddington to Hyde Park is only around 10 minutes long.
There's so much to do in Hyde Park, from discovering the interesting (although, slightly creepy) hidden Pet Cemetery to taking to the Serpentine Lido for a spot of wild swimming if you're feeling brave.
Or if you're anything like me, relaxing on the grass with a book is just the escape you need from busy London life.
Paddington Bear Guided Tour
Got kids and wondering what to do in Paddington? Take this two-and-a-half-hour Paddington Bear Guided Tour.
You'll start at the statue of the marmalade-loving bear in the station, before making your way around the area near Paddington to different filming locations and spots that feature in the original Paddington books.
This is the perfect way to nerd up on your Paddington Bear knowledge, whilst getting to explore the area.
Hire a Boat in Paddington Basin
When it comes to fun things to do in Paddington, hiring your own GoBoat and taking to the water is near the top of the list.
Whilst Paddington is easily explored on foot, you'll find plenty of gems floating on the water. With no experience necessary, pile in with your pals and be the captain of your own ship as you navigate the canal-filled area of Paddington.
You can get the best of both worlds: rent your boat and make your way up towards Little Venice, where you can explore the leafy area from the comfort of your own vessel.
The Rolling Bridge
This rather unusual bridge is located on Merchant Square. Constructed from eight triangular sections that curl up to create a circle, the bridge first opened in 2004 alongside its sister Fan Bridge.
If you want to catch the Rolling Bridge in action you'll need to plan a visit on Wednesday, Friday, or Saturday at 12pm.
The Floating Pocket Park
Also located in Merchant Square is the Floating Pocket Park, a 700 sq m haven that floats on Paddington Basin.
This is one of the most tranquil spots that you should explore whilst you're in the Paddington area – a combination of benches, patches of green lawn, and carefully planted flowers make up this beautiful park on the water.
Float-in Cinema
Who doesn't want to chill at a floating cinema on a summer's day? Exactly.
A trip to the Openaire Cinema is fast becoming a London classic. From guilty pleasures including Mamma Mia and Dirty Dancing to cult classics like Pulp Fiction, there are plenty of movies for you to enjoy as you take to your own tiny boat and perch in front of the big screen.
You can check the schedule for Openaire cinema here.
Sheldon Square Amphitheatre
In the summer, grab yourself some food from one of the brilliant spots overlooking Sheldon Square Amphitheatre, and take to the grass to eat al fresco.
There's not much to do here, but it's a brilliant place to relax for an hour or so at midday before continuing on with your Paddington adventure.
Bondi Green
The area near Paddington has so many incredible restaurants thanks to the diversity of the residents, however, the Bondi Green barges are undeniably the coolest places to brunch.
Located on a pair of barges designed by pop-artist Sir Peter Blake, the bright exterior and the ultra-stylish interior pair perfectly to create a beautiful restaurant setting.
The menus boast Aussie-inspired dishes like avocado and eggs, french toast, and decadent granolas. For just £42pp you can opt for 2 dishes and bottomless drinks each.
Bizzarro
Bizzarro is a buzzy Italian restaurant, located just two-minutes from Paddington Station on foot.
The menu is extensive and features a combination of hearty classics like spaghetti carbonara and ricotta-stuffed chicken breast with some more interesting dishes like fettuccine with salmon and vodka. All paired with an excellent selection of wines.
Ayllu
When it comes to Peruvian-Japanese fusion food, Ayllu has got it covered.
The heavily fish-based menu boasts ceviches and fresh sashimi, alongside some classic meat dishes like roasted pork belly and slow-cooked short rib beef.
Or book in for their decadent bottomless brunch on the weekends for just £40pp, complete with an hour and a half of unlimited prosecco.
Pergola Paddington
An Instagram dream, Pergola Paddington is a restaurant experience like no other.
The forest decor and brilliant views in this canteen-style restaurant serve as the perfect backdrop to delicious burgers, kebabs, and dumplings.
Or, if you just fancy a drink, head to one of the two fully-stocked bars for an aperitif or two. Although, it gets pretty busy at Pergola, so book a slot in advance to avoid being turned away.
The Monkey Puzzle
The Monkey Puzzle has everything you would expect from a traditional British pub: no-fuss food, a brilliant variety of beers, and a charming beer garden perfect for those rare sunny days.
Just five minutes from Paddington Station, this is the best pub if you're looking for a pre-train pint (or if you just fancy a drink midway through exploring Paddington, I won't judge).
It's All Greek to Me
Possibly taking the title for best restaurant name ever, It's All Greek to Me serves up some incredible Greek dishes.
If the likes of a juicy gyros platter, hearty moussaka, and meatballs in a rich tomato sauce take your fancy, make sure to head there for lunch. Or, grab something to take away from their souvlaki bar and munch as you explore the area near Paddington.
Bonda Kitchen
For tasty Malaysian dim sum, Bonda Kitchen near Paddington just can't be beat.
The menu offers a selection of steamed and fried dumplings, including a delicious kimchi option – pair with the prawn fried rice for the ultimate indulgent dish.
Heist Bank
Paddington bar Heist Bank describes themselves as a playground for adults, and with a games room, snooker, and table tennis on offer, they aren't lying.
Mainly handmade pizzas and craft beer feature on the menu at Heist Bank, although, make sure to opt for the 'beeramisu' – an even boozier take on a Tiramisu – for dessert.
Church Street Market
One of the best places to go shopping in Paddington is at Church Street Market. Stretching from Edgware Road towards Marylebone, you'll find everything from fresh fruit and veg, crafts, and clothing at this vibrant spot.
The sheer variety of items on offer and its close proximity to Paddington Station makes it one of the best London markets to have a nose around.
Paddington Station
If you're taking a train from here it's worth having a wander around the shops before you board your train.
You'll find quite a few famous brands inside Paddington Station including Kiehls and Accessorize, as well as a couple of gems like Isle of Flowers and the main draw, The Paddington Shop. Filled with all the cute bear merch you could ask for, it's a great place to get an adorable souvenir.
Map of Paddington
Inhabit
Stylish Hotel
A ultra-modern hotel with light and airy decor.
Voyage London
Boutique Hotel
A cosy hotel near to London Paddington Station.
Read More London Guides