Discover the best things to do in Streatham with this insider's guide. Things to do, where to stay, and the top shopping spots in this corner of the capital.
Want to know a fun fact about Streatham's High Road? It has two claims to fame. It's the longest High Street in Europe and in 2002 was, unfortunately, voted the worst street in Britain.
Perhaps it was the boost they needed because today, Streatham is one of London's hottest up and coming areas.
So what's the deal?
Streatham means 'hamlet of the street', but this South London borough of Lambeth is no sleepy hamlet anymore – it's packed with cool spots and quirky gems, if you know where to look.
Escape the bustle of central London to the quiet gardens of the Streatham Common or The Rookery. Break out some dance moves at the many live music concerts at Hideaway or laugh until your sides ache at the Railway Pub.
The Streatham we know today is a very different place than it was a couple of centuries ago. The district's origin traces back to the Roman Period. It was first a parish of Surrey, which sustained itself through agricultural wealth.
By the 18th century, Streatham was well-known for its natural springs. These supposed fountains of youth attracted many rich and famous residents.
By the 19th century, it slowly began growing into a metropolitan suburb of London. In 1856 Streatham Hill railway station was built, which attracted more visitors.
Since then, Streatham has only grown in popularity. Streatham High Road was the busiest shopping street in South London in the 1950s.
Today, Streatham is having a resurgence as a popular spot among Londoners and those visitors intrepid enough to leave central London.
Top Picks for Things to do in Streatham
Things to do in Streatham
Delving into the spots you shouldn't miss.
Streatham Common
Pack your picnic baskets. We're going frolicking in Streatham Common. The Common's open landscape and various blooming flower beds make it a popular London picnic spot.
This urban park in the south of Streatham has lots to explore and see. The nature reserve is overgrown with woodlands, wildflowers and acid grassland.
Bring the whole family and enjoy the playground, cafe, and paddling pool. In summer, enjoy an outdoor movie on the Common's lawn.
Find Streatham Rookery – Streatham's Secret Garden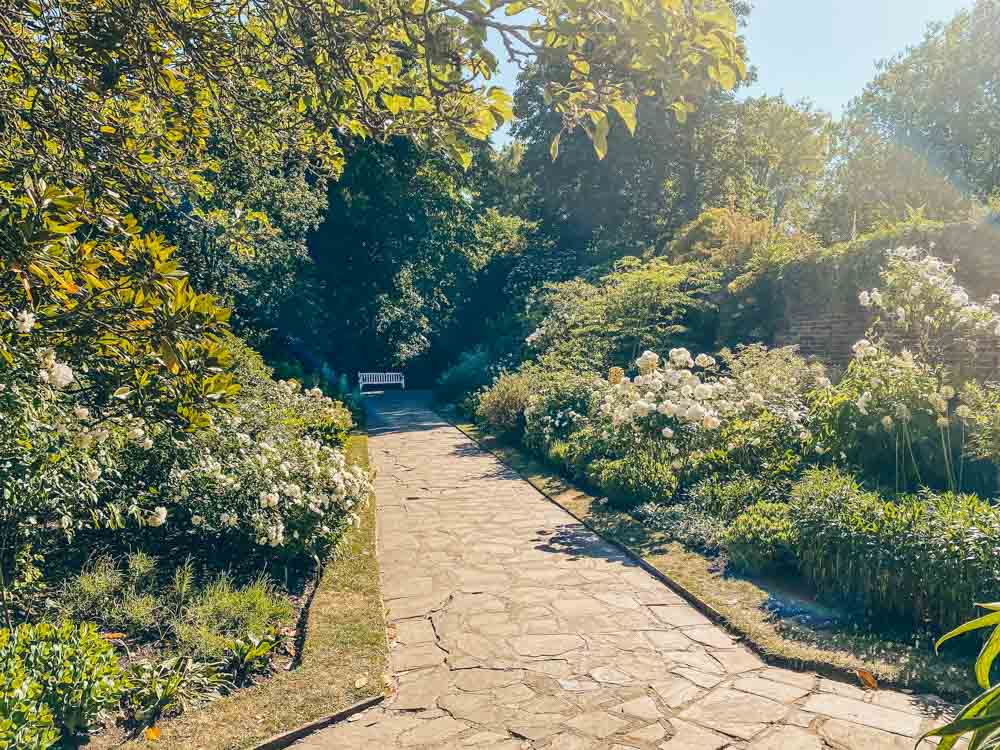 Do you want to hear a secret? At the top of the Streatham Commons is a hidden garden.
The Streatham Rookery first opened in 1913 but is still a hidden treasure often only known by locals. The garden looks like it's out of a fairytale overflowing with blooming colourful flowers and lush greenery.
The award-winning garden has an Old English Garden as well as a rock garden. Rose-covered archways lead you further into the wonderland garden to more fountains and ponds. Who would want to leave?
Hit the Go Karting Track
Just a short walk from Streatham Vale is a spot perfect for a good afternoon's fun. It comes in the form of go karting at Team Sport. With 400 metres of track to race around and space for up to 20 karts racing at once things can get pretty epic.
If you don't feel like joining the speed demons in the karts there's plenty of space in the spectator section and a cafe with refreshments so you can sit back with a cup of tea, a kit kat, and watch everyone else end up causing minor pile ups when they get over-confident on the difficult corners.
Read More: 6 Cool Go Karting Tracks in London
Streatham Ice and Leisure Centre
Have your figure skating dreams come true at Streatham Ice and Leisure Centre – which boasts not only a 25m long pool but also an Olympic sized ice skating rink.
The original building was demolished in 2011 before being rebuilt as a spanking new permanent ice skating rink in London. This impressive rink is the only Olympic sized ice rink in the whole of London.
Aside from the water sports the centre offers, there's also a gymnasium, yoga studio, and a cafe.
Watch some Local Hockey
Streatham's having an ice rink means they also have a local hockey team, and they're not bad. Being established in 1932 also means the Streatham Ice Hockey Club is one of the oldest ice hockey teams in the country.
You can see them play during the season (generally through winter). The real bonus here is bang for your buck. Ice hockey not being a major sport in the UK means ticket prices are cheap.
It doesn't mean these champs don't give it 100 out on the ice, though. There's rarely a dull moment in this sport.
Visit Europe's Longest High Street
Streatham High Road is an iconic street with plenty to offer. In the 1950s, this street was the busiest shopping street in London.
Most shops, restaurants and bars are on this 2.8-kilometre-long road. Today, many specialist food shops are popping up.
These food shops range from Spanish, Brazilian, Chinese, and Lebanese cuisine. Have a trip around the world with your tongue on this record-breaking high street.
Things to do in Streatham: Eating & Drinking
Streatham Wine House
You and the Streatham Wine House could make the perfect blend.
This wine bar & shop has an impressive list of over 300 wines from all around the world. This wine house is a relaxing space that mainly caters to fellow oenophiles, but beer lovers can also swing by.
They have a selection of local craft beers from Streatham's Brewing Company, as well as some whiskeys, gins, and vodkas. Pair your drinks with their lovely charcuterie boards or snacks.
They also have a few bites available as well as 'bring your own pizza' Sundays where you pay a forkage fee.
Streatham Art & Craft SW16
Not into wine? Maybe some hop juice will hit the spot.
Art & Craft is a beer bottle shop. It boasts up to 400 local, national and international craft beers.
They're not all about craft beer. They're also colossal art lovers -hence the name. The venue has a constant rotation of both modern and urban art from novice to established artists.
Bar 61
Streatham has many family-run businesses and restaurants, and Bar 61 is no different. If you want a taste of Spain in London, come to this award-winning Spanish tapas restaurant.
The dark wood decor and stripped floor add to the ambience of the modern European dining experience. It feels like being in your grandmother's house enjoying a family dinner.
They're not only all about Spanish tapas. Bar 61 also has hearty main meals made from fresh ingredients. Pair them with their extensive Spanish wine lists.
Bravi Ragazzi
You can always tell which restaurants sell good food by the zig-zagging lines of people forming outside. Bravi Ragazzi has all the telltale signs of a good pizzeria – it's authentic, cheap and always full of customers.
This Streatham pizzeria has made quite a name for itself as one of the best pizza spots in London. This is an authentic Italian restaurant with authentic Italian speakers.
Grab a slice of Naples with their best-selling Neapolitan pizza with a fluffy base and heaps of cheeses.
Aya Lebanese Cuisine
This successful little restaurant chain has four venues spread out across London. In fact, to call them a chain might be doing them a disservice. Aya Lebanese Cuisine is pretty much a great restaurant that was so great it needed a couple more venues.
The food is Lebanese (if you couldn't guess already) and done well. You'll find that anything they grill is simply delicious and that's what you should be spending your money on here.
Though maybe spend a bit on their selection of wines too.
Oh, and their menu of traditional Lebanese desserts – they're great and have the charm of being unlike anything you'd have eaten before.
The Railway
This Victorian gastropub is ideal for drinking a beer and listening to some live comedy or music. Your sides will be aching from laughing and dancing the night away. To refuel, enjoy their amazing pub grub.
The Railway is essentially just a skip and a jump away from Streatham Common Station, which means it's a stop for many visitors. The pub has a large front bar and an airy back garden for you to have a cold one.
Top Shopping Spots in Streatham
Streatham High Road
Did you know that Streatham High Road is the longest high street in Europe? If you've ever been to Streatham, you would've seen many banners declaring this fact proudly flapping in the wind.
Streatham High Road is where you'll find most shops in the district. While there is an overflow of chain stores on the main road, there are some independent hidden treasures.
The Indigo Tree
This family-run shop describes itself as selling 'lovely things for lovely people'. Indigo Tree sells all kinds of gifts and bits and bobs. Buy anything from cards, tableware and bird mix at this quirky little shop.
Streatham Green Artisans Market
Streatham's artisans market is open every Sunday outside the Manor Arms. This is a small farmers market where vendors sell fresh produce and handmade products like cheese, bread and cakes.
It's still relatively new, so not that many people know about it, which makes it an even better reason to visit and scoop up some fantastic deals and support local businesses.
Railway Farmers Market
Support local at this quaint farmers market. You can find the market every second and fourth Saturday of each month at Streatham Common Station.
A sweet tooth? Kerry Wren, Streatham's resident cake baker, sells her decadent cakes and treats. If you have more of a spicy palette, Peep's Treats sells flaming spice chutneys and chillies.
There are all kinds of fresh produce and meats on sale here, too.
Tip: Get there early (especially through game season) to avoid disappointment.
Practical Tips for Exploring Streatham, London
Streatham high street is truly very long. Take your time to explore all the restaurants, shops and watering holes along the way.
While most things in Streatham are within walking distance, the length of that mighty high street means you'll probably want to be wearing comfy shoes if you're aiming to walk the entirety of it.
Streatham has two train stations, Streatham Station and Streatham Common. Make sure you choose the right one as they both have different connections to the city centre and other parts of London.
Where to Stay in Streatham
Tulse Hill Luxury Cosy Rooms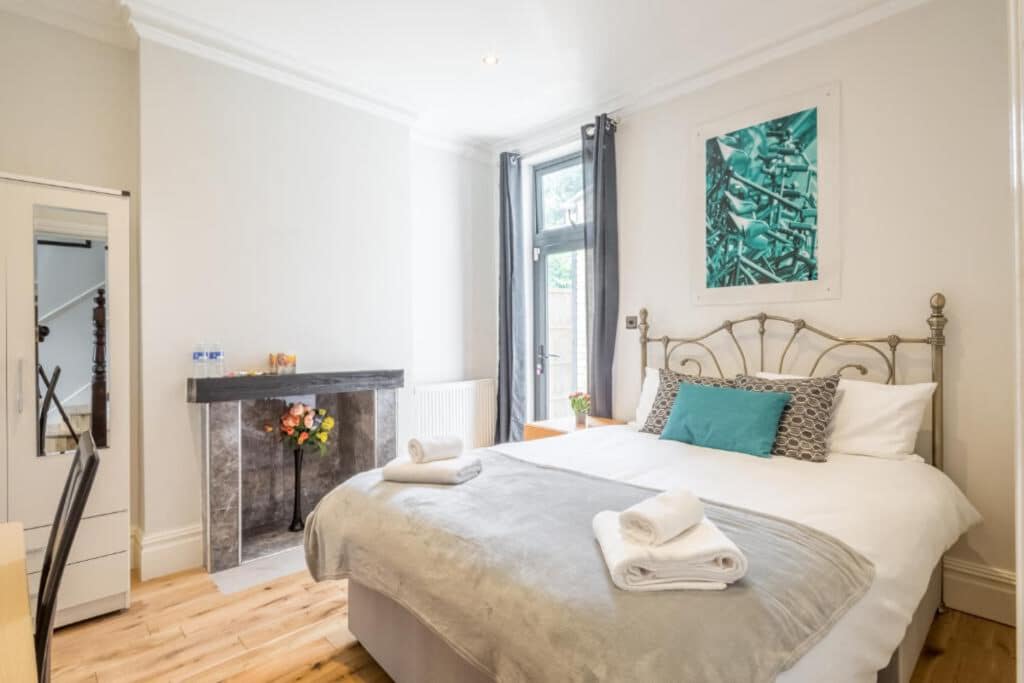 Just outside of Streatham, there's the Tulse Hill Luxury Cosy Rooms (quite the name, we know). It's a B&B with a handful of great rooms.
You'll find them gushing with sunlight (if London's weather permits the day you're there) and well stocked with towels and a coffee machine. There's even a garden for guest use.
Streatham Common B&B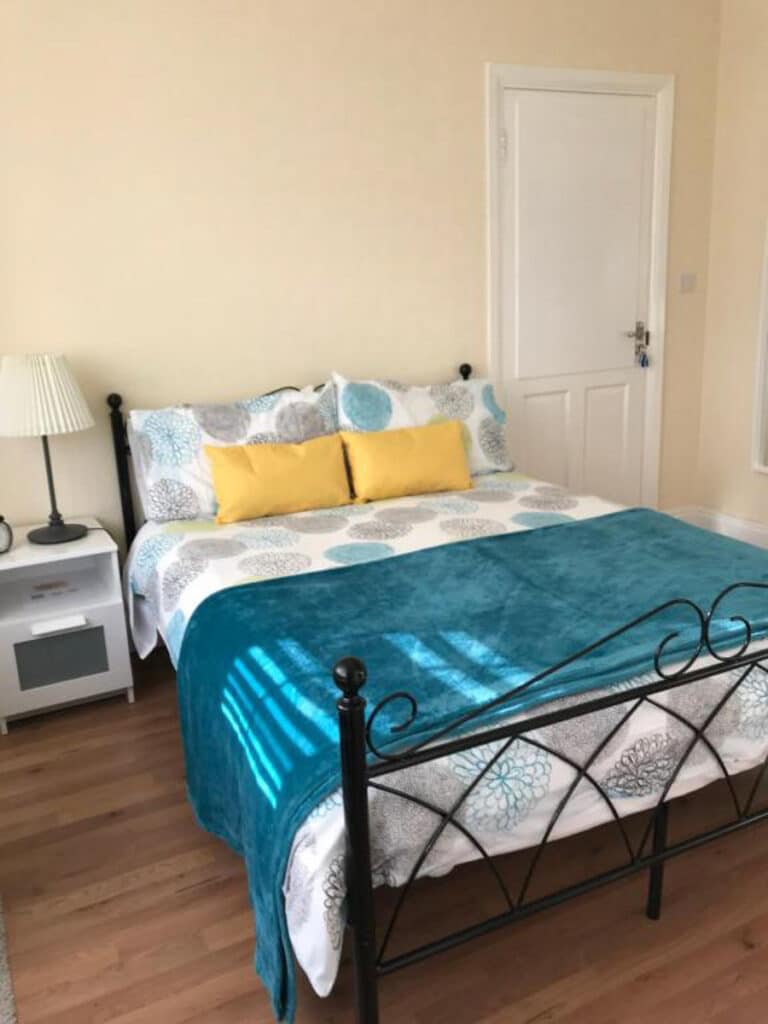 Situated right in the middle of Streatham and Streatham Common Stations, you couldn't ask for a more convenient location than that of Streatham Common B&B.
The addition that it's just a casual walk away from places like Crystal Palace park means you'll have plenty of places to stretch your legs, and the addition of a guest kitchen means you can keep your costs down if you need to.
Studio 17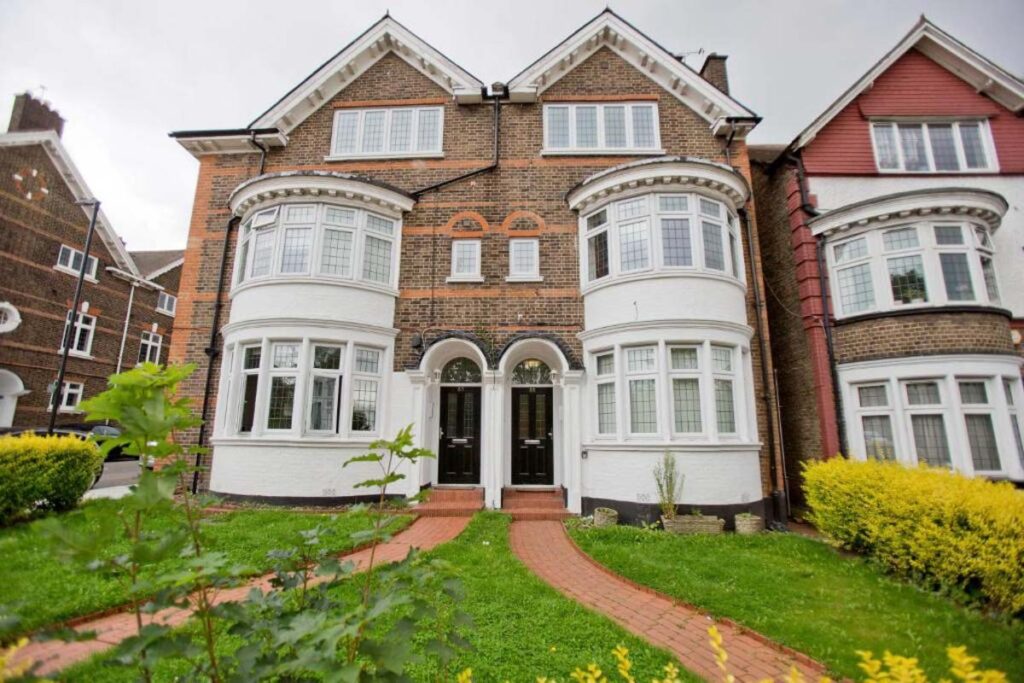 This spacious short-term rental apartment tucked away in a gorgeous period house ticks all the right boxes for people wanting to retain a little privacy.
You'll have a living room, bedroom, bathroom and fully equipped kitchen all to yourselves. The rooms have lovely garden views and get plenty of sunlight.
If you're feeling out of touch with nature in the big city, you're a short walk from Tooting Commons, a peaceful area of green space.
Things to do in Streatham: Map