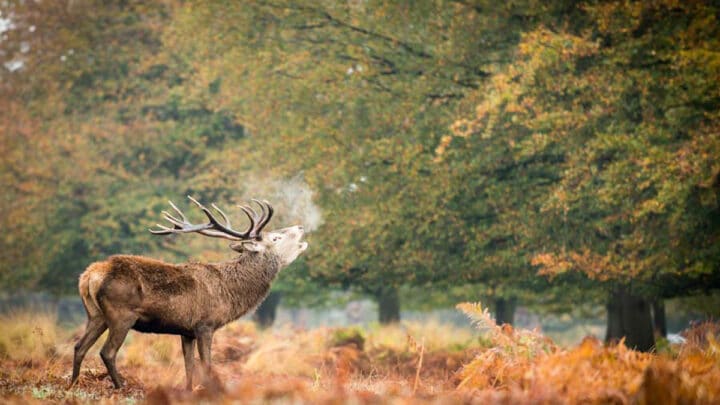 This year is barely over and you're already wondering what you can do in the next. Luckily we've got you covered with a guide of things to do in London on New Year's Day 2023.
New Year in London. It can be a nightmare or a daydream (depending how hungover you are). Transportation is all over the place, or to be more precise – not. Your favourite restaurants are shut but you've got to show your out-of-towners a good time in the big smoke.
So what do you do? Well fear not. We've put together a guide to some of the best things to do in London on New Year's Day
Things to do on New Year's Day in London
Attend the New Year's Day Proms
The conductor lifts his arms, the band brings the music to a shattering crescendo, confetti cannons stream glittering paper down upon you. It's 2023. You're doing it big.
That's how we imagine it anyway. The New Year's Day Prom's at the Barbican centre run through some glorious classics to get British blood stirring (Land of Hope and Gory, Rule Britannia… you get the gist).
They also hit the high notes with some opera, Tchaikovsky and Johann Strauss II's classic Blue Danube Waltz. If classical music's your thing, or you want to start 2023 with all our imagined grandeur, this is the place for you.
Take a Wintery Walk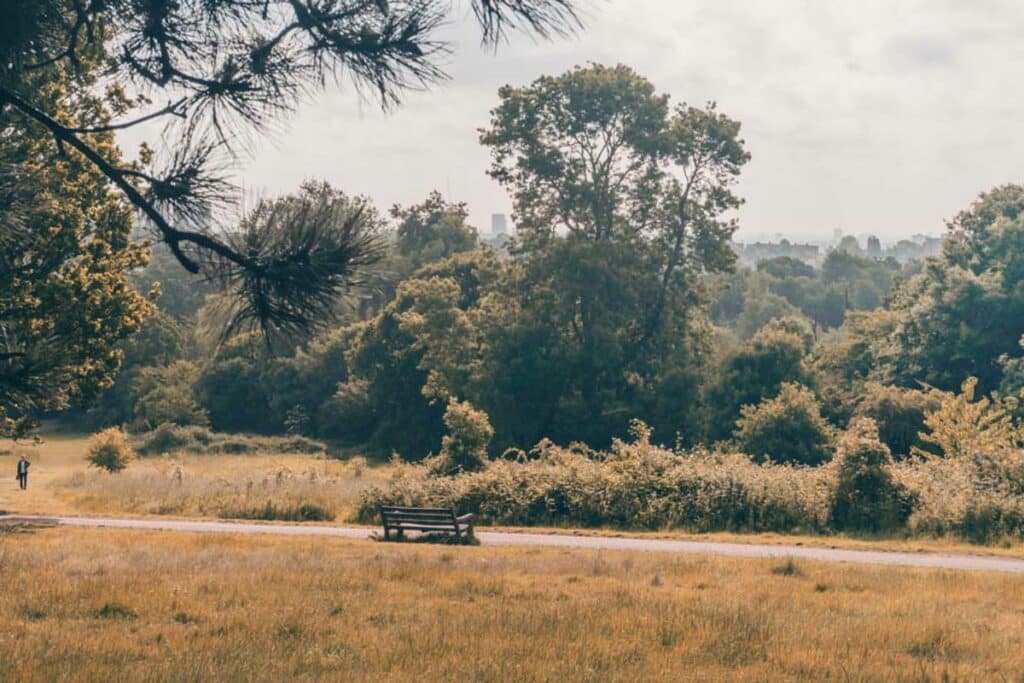 Nothing says New Year's Day like a blustery winter walk – talking resolutions you probably won't keep and ambitions for the year ahead as you stroll off that hangover in the fresh air.
London might be a concrete jungle but there are plenty of places you can grab a bit of nature and some green space for a stroll. Hampstead Heath is always a popular spot with our families and there are plenty of great pubs nearby to warm up in after.
Or if you fancy getting a bit further away from central London, Richmond park never fails to provide on the strolls-through-nature department. You might even see some deer.
Find a Cosy Pub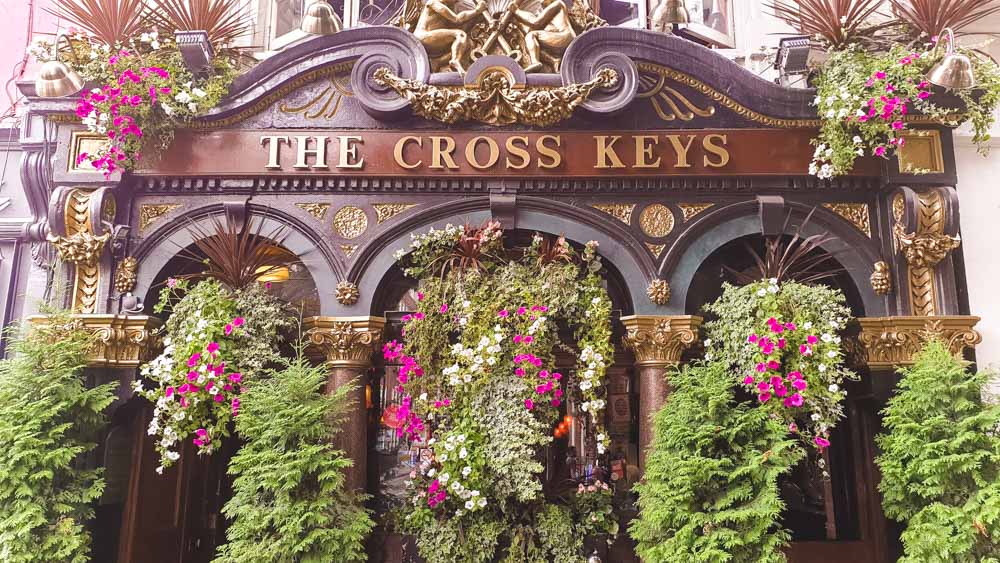 Assuming you've not begun the year with a dry January, or you're not nursing one of those I'll-never-drink-again hangovers, planning the year ahead and talking resolutions can be just as delightful in front of a roaring pub fire as it is on top of a windy hill somewhere.
We've got enough pub recommendations to drink CAMRA under the table for pretty much every part of the city, but chances are for a quiet day like the first of Jan, your local will do just fine.
See the Last of Lightopia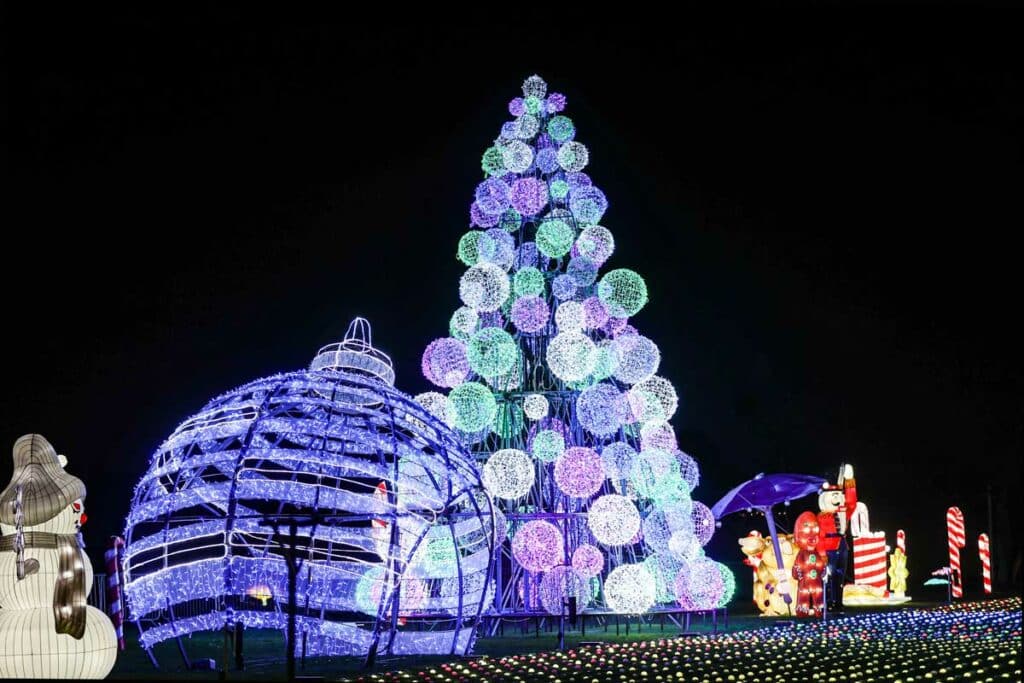 New Year's Day will be pretty much your last chance to walk through the magical light installation at Crystal Palace Park that finishes on the 2nd.
Lightopia is an immersive wonderland made of artistic light sculptures, some of which are genuinely massive – like enormous glowing elephants, and others that are just purely magical like fairylands and a crescendo light show that features jets of water and looks just, well, beautiful.
It'd be a pretty excellent way to squeeze that last bit of festive cheer out of the season before it comes to a close. Book your tickets here.
The New Year's Day Parade
The London New Year's Day Parade is the most classic event of the first day of the year, and probably something you should go and see at least once in your life in this city.
The parade features floats of the best bits the city has to offer, from giant inflatable beefeaters to massive red telephone boxes with brass bands and cheerleaders (so American, we know) in accompaniment.
London's New Year's Day Parade starts in Piccadilly at noon, and makes its way through central, finishing up in Westminster. If you want to secure some prime seating you can book a ticket here.
Visit a Museum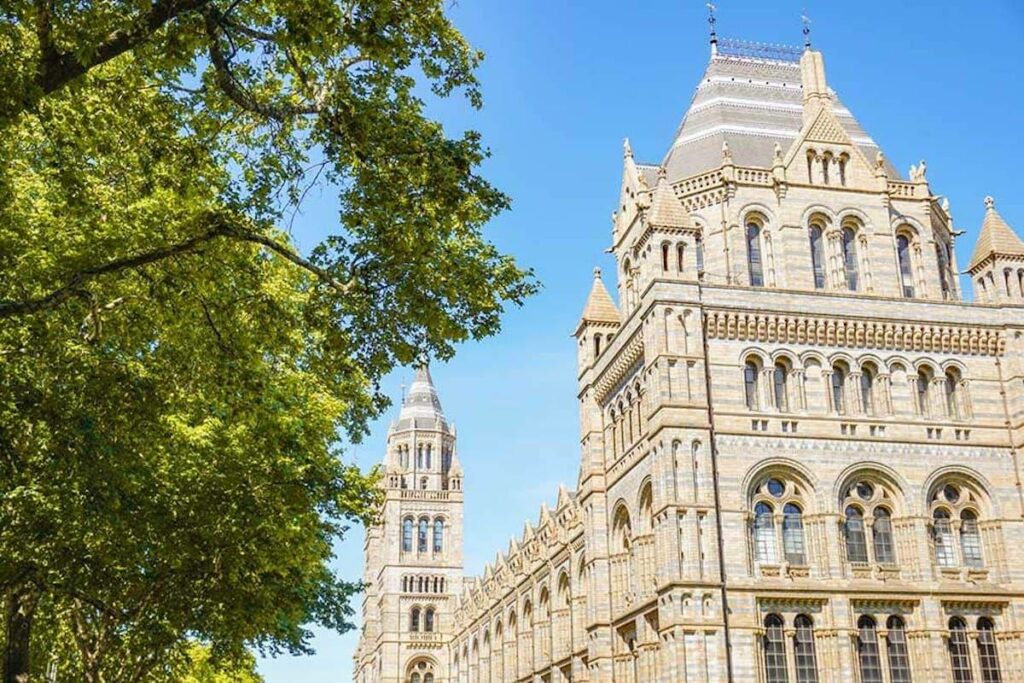 A lot of places shut down on New Year's Day, but if you're looking for a bit of culture to kick off 2023 there are a couple of museums you can visit.
The Tate Modern will be open on its normal hours for all you art lovers out there. As will the Natural History Museum for anyone who can't get enough of dinosaur bones and animal education (us).
The latter is even more surprising as they've got a big New Year's Eve party planned for the night before. We guess the cleaners will be working round the clock picking up champagne corks, red plastic cups, and removing party hats from the exhibition's animals.
Go Ice Skating at Hampton Court Palace
Kick off the new year with a skate in front of a palace and plot how you're going to get your house to be as opulent as Henry the 8th's were.
The grand building was built by his cardinal Thomas Wolsey but after Wolsey fell from grace Hampton Court Palace was Henry's for the taking and became his favourite residence, enlarged to accommodate all his courtiers.
If you're at a loss for what to do, their annual ice rink stays open on the 1st so you can skate around and take it all in.
See a Comedy Panel Show
How about a good laugh to kick the new year off? Comedy for the Curious, a regular comedy panel show with a sciencey theme is doing a special New Year's Day show.
No word on who the panellists are yet but they regularly have famous people from off the tele come to join the team for banter and stand up routines.
If you're keen, or want to check back to see if they've announced the full line up yet, you can check here.
Splash Out On a Meal to Remember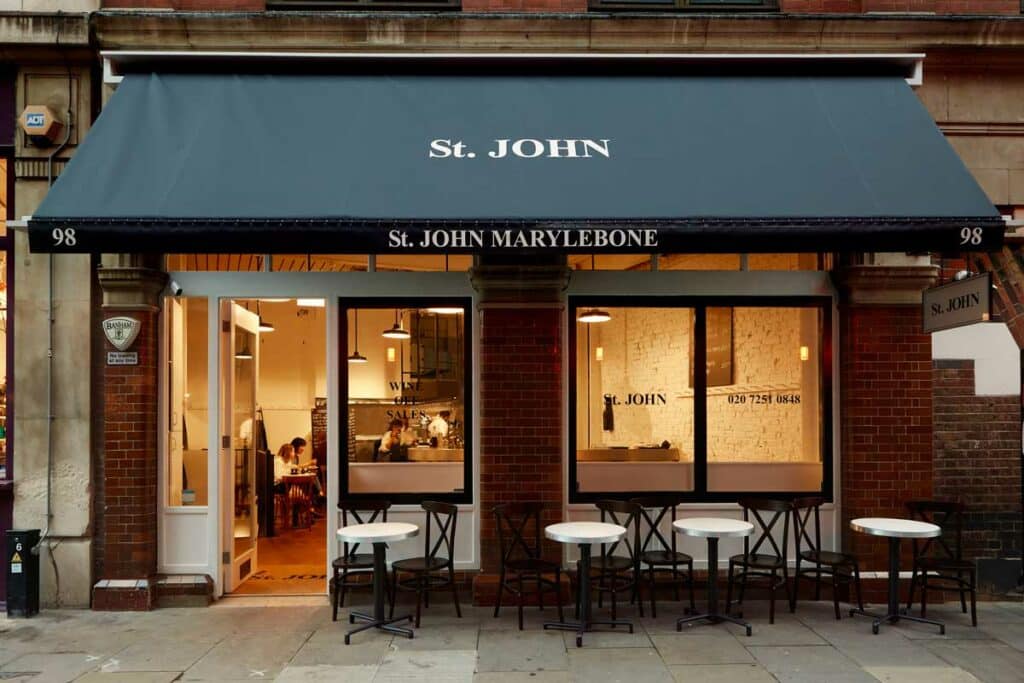 There's no better way to kick off the new year than to dine in style, stumbling home half cut on fine french wines and passing out from a fortnight of overeating.
Some restaurants in London will be open on the big day. The new St. John in Marylebone is one of those.
Or, if you really really want to push the boat out, the Ritz are doing a special four-course lunch at their Michelin-starred restaurant, to the backing of a bit of live music.
What a way to start the year.
Have an Existential Moment at the Prince Charles
The new year is a time for reflection, and what better way to get reflective than by watching two films that are pretty much guaranteed to make you re-evaluate your place on earth, you insignificant wonderful little human you.
The Prince Charles will be showing Godfrey Reggio's extrospective masterpiece Koyaanisqatsi, a scriptless tour of the forces of nature and rugged, elemental landscapes cut with shots of humanity's concrete jungles. It's a sure fire way to ask some real questions about your place in this world.
Coming on after that bombshell is 2001: A Space Odyssey, a wild existential classic that needs no introduction but maybe a little explanation, and is sure to put a few things into perspective.
If neither of those take your fancy, Dazed and Confused is on at 3.15…
Practical Tips for Spending New Year's Day in London
It's always best to check ahead and see if the place you want to go to is open, you don't want to get caught short.
Don't be that friend who promises to hang out but then doesn't show up 'cos they're too hungover.
Frequently Asked Questions
New Year's Day in London: Map