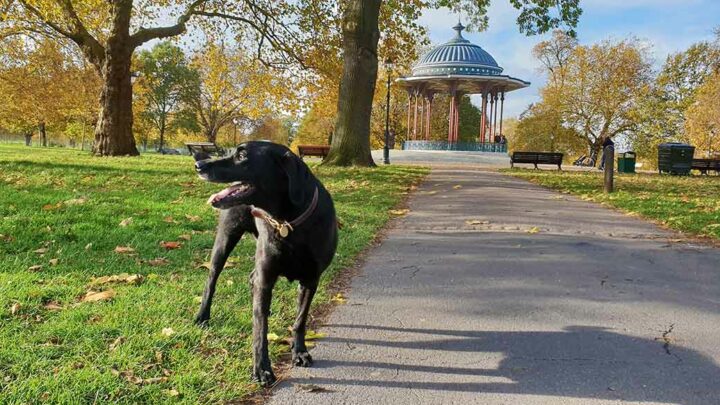 Are you ready to discover the best things to do in Clapham? Clapham is an area steeped in history and culture with a surprising number of places to discover considering its location outside of central London.
Clapham is a fascinating part of London with so many curious corners and intriguing places to explore.
It may be difficult to believe it now, but back in medieval times, Clapham had a population of no more than 100 people so would have been considered a small village.
By the time it moved into the 18th century, it had become a popular place to live among the rich. Even so, throughout the centuries, Clapham has still managed to maintain that village vibe and its strong sense of community.
What's not to love? There's so much on offer in Clapham – fabulous restaurants, quirky bars, independent businesses, secret underground locations and numerous festivals and events throughout the year.
Join us as we explore all SW4 has to offer.
Top Picks for Things to do in Clapham
Things to do in Clapham
Delving into the spots you shouldn't miss.
Spend the day on Clapham Common
You'd probably never realise this but Clapham Common is over 88 hectares in size and has a Grade II listed Victorian bandstand located in the centre, which is also the largest in London.
This is the epicentre of Clapham, and there's nothing more local than taking a stroll or heading for a jog in the common's leafy surrounds.
With all that space available, it's the perfect location for the South West Four Festival (SW4), RTRN II Dance and many other London festivals which take place on the common each summer.
Enjoy a Show at Omnibus Theatre
They say small is beautiful and it certainly is at Omnibus Theatre which is a multi award-winning independent theatre on Clapham Common Northside. It was previously a library for 125 years.

If you're looking to witness the art of storytelling and visit somewhere off the beaten track, at affordable prices, then this is one you need to put on your list of things to do in Clapham. Check out their upcoming programme here.
Visit a Subterranean Shelter at Clapham South
Head underground to visit one of eight deep level shelters that exist beneath the vibrant streets of London.
Nab a ticket for one of the Transport Museum's Hidden London tours of the shelter for a pretty extraordinary experience where you'll discover over a mile of subterranean passageways and learn more about the stories of the people who sheltered there during the Second World War.
Discover the History of the Area on a Guided Walk
If you want to learn more and delve further into the history of Clapham Common, you can join The Clapham Society for a free guided walk on Friday 8 October at 2:30, leaving from the Bandstand on Clapham Common.
Pick Your Own Fruit and Veg on Clapham Common
Have you ever walked across Clapham Common and noticed there's a whole load of fresh fruit and veg growing there? The Bandstand Beds Association is a local group of volunteers who run a community garden and aim to inspire locals to grow their own veg.
So if you're looking for a sprig of rosemary to spruce up your Sunday Roast, why not pop on by. All they ask for is a donation to keep their delicious garden growing.
Or if you're looking to get down and dirty this weekend, why not try their Composting Workshop for Beginners on Saturday 9 October. The cost is a £10 donation or whatever you can afford.
Things to do in Clapham: Eating and Drinking
Our favourite places to eat and drink in Clapham
Fine Dining at Trinity Clapham
Looking for an extra special and memorable dining experience? Trinity Clapham which is located in the heart of Clapham Old Town is a one star Michelin Star restaurant run by owner and chef, Adam Byatt.
Plates come brimming with delicious seasonal food – all set in stunning monochrome surroundings. Looking for something as delicious but a little more casual? Upstairs at Trinity is the next best thing. Not only can you see the talented chefs at work, they also show you some of the seasonal food before they cook it. We love a personal touch.
Have a Drink in a Victorian WC
Yes, you've read that correctly. This hidden gem is located just under Clapham Common tube station. Fear not though, this 100 year old former Victorian Water Closet has been transformed into a cosy Wine and Charcuterie bar.
So if you're looking to snuggle up and swirl a red wine in a rather unusual spot, we highly recommend you visit this Clapham WC.
We Are Mommi
If you like the sound of Peruvian and Japanese food, delicious drinks and all around cool vibes then, We are Mommi is the place to be. This buzzing restaurant is located on Clapham High Street.
They also have Bottomless Bubbly Brunch on Saturdays with a live Dj if you're looking for the fun factor. Oh and prepare for serious plate envy as their dining sets are pretty nice too.
Party the Night Away at Infernos
Some may say Infernos is a nightclub that you should avoid at all costs… we know, we've heard all the rumours.
It's known to get a little raucous after dark but to be honest, we're optimistic and see it more as a rite of passage if you want to fully experience all Clapham has to offer.
Discover the Best Bars in Clapham
Discover the Best Pubs in Clapham
Things to do in Clapham: Top Shopping Spots
Venn Street Market
We love a good food market especially when it involves some fresh bread and freshly brewed coffee at Venn Street Market.
This is an award winning fresh food market which takes place on Clapham Common every Saturday from 10am-4pm. Think of it as a one stop shop for delicious high end goods produced by farmers and small independent businesses.
If you're looking to start your weekend on a culinary high, then this is a pretty dreamy place to begin.
The Pavement
Right outside Clapham Common tube station, you'll find The Pavement which is a hub of activity and lined with lots of independent shops, cafes and restaurants. If you're looking for a little browse, a caffeine hit or a snack to tide you over, this should hit the spot
Map of Clapham
Read More London Guides