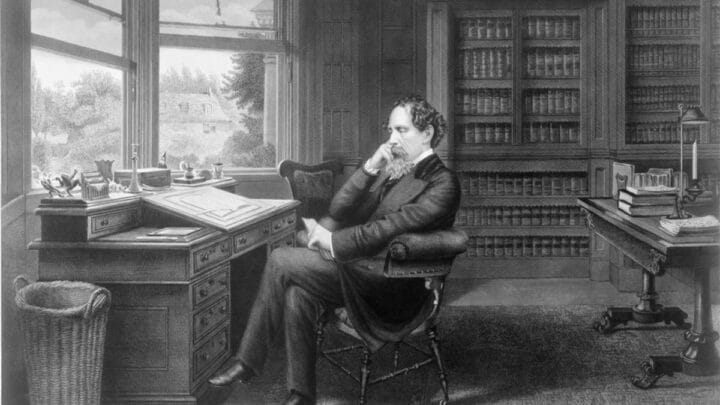 We explore the London of Charles Dickens and lead you on a self-guided tour of his hotspots. Let's roll…
Charles Dickens is a figure who dominates the English language and the British novel, one of the most important figures in our literary canon and, as it happens, a Londoner. He was born in Portsmouth, he spent most of his life in this fair city, and so it's natural that he left his mark here too.
There are still plenty of places you can visit, pubs he drank in, places he called home, famous sites that influenced his work or are referenced in his novels. Ready to discover the man and the parts of London he lived in? Come this way, fellow bookworm.
Who was Charles Dickens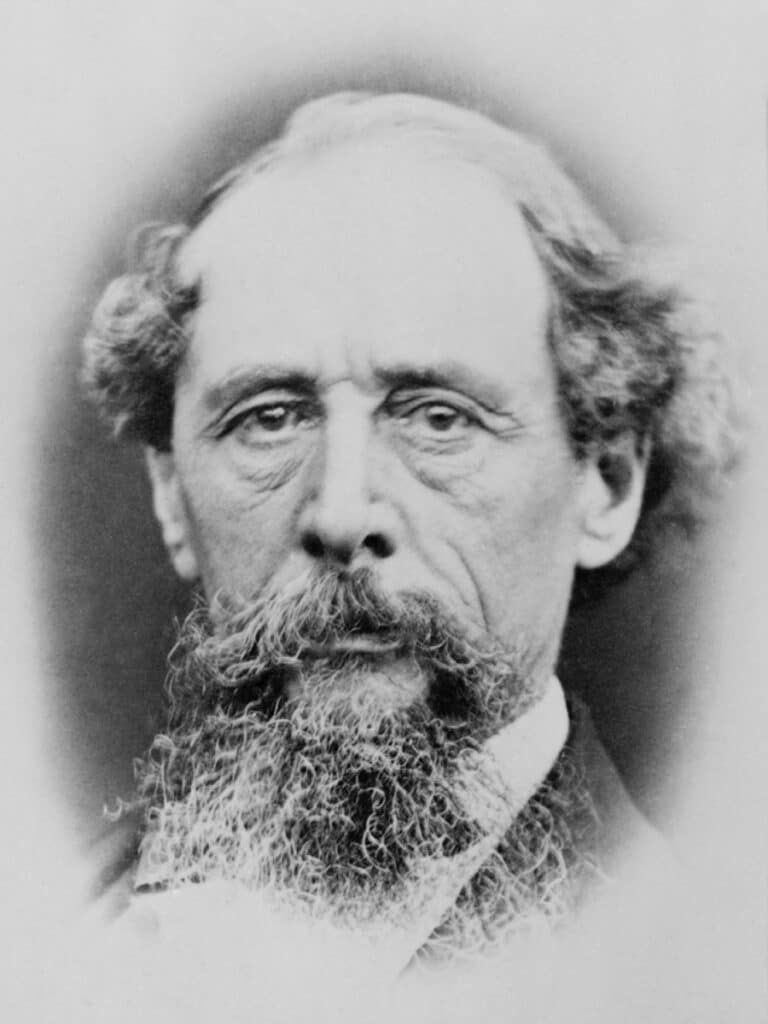 Charles Dickens is an author so important to British literary tradition that no conversation on the topic can be had without his name coming up sooner or later.
In fact, he left such an impression on the British imagination that his name has gone on to be used as a catchall for works that depict the bleak living conditions of society's poor – the word Dickensian.
His most notable works include Oliver Twist, David Copperfield, Great Expectations, A Tale of Two Cities and Bleak House, among others. They usually, but not always, tell tales of helpless children struggling to get by in a cruel vision of Victorian London.
The man was in many ways writing about the world he saw around him. Dickens lived in London during the Victorian era and didn't have the easiest time of it. At age 12 he was taken out of school and sent to work in a boot-blacking factory (how Dickensian is that?) – an experience he biographies in David Copperfield, and not flatteringly.
Dickens would have walked the streets of London – the same ones as we all do – and seen the social changes going on in the city, all the people living in the abject poverty of the time. It's hard to imagine a writer who treats his characters so tenderly not being moved to action by what he saw and what he went through.
In spite of this rough start, Dickens went on to achieve great success as an author in his lifetime, becoming a global celebrity. He did indeed go on to point out much of what was wrong with his society in his books, though, as Orwell would point out many years later, never offered concrete solutions.
Even with such success, was Dickens unable to help the impoverished people he characterised? Reading any of his novels you'll find a strong sentiment that society might just improve if only people would treat each other better – perhaps therein lies the answer.
Dickensian London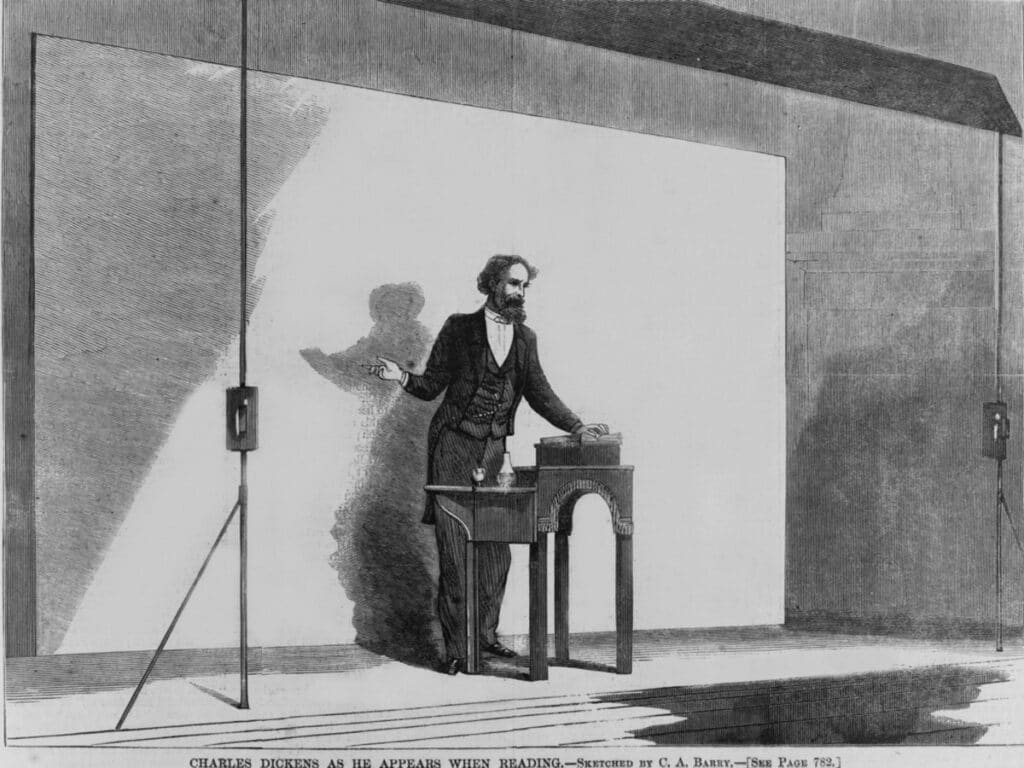 Dickens' London was the London of the Victorian Era – A London of smoggy skies and cramped slums. The industrial revolution was in full swing, bringing dirty factories to London and with it, people from the countryside in search of work.
London's population boomed but its public services did not. Many people lived in appalling conditions and disease was rife but at the same time London was at the forefront of a change never before seen in history.
There must have been a strange mix of misery and excitement. If you had no money London would have been rough on you and punishment for a life of crime tough (they sent you to Australia. Eugh!).
But if, like Dickens, you were a person of means, you'd be seeing new inventions tear up the rule book on what you thought was possible, and London undergoing incredible changes as rapidly as we see in places like China or the Middle East today.
The Victorian era was one of both great self-confidence and great hardship, summed up best perhaps by the opening lines of A Tale of Two Cities: 'It was the best of times, it was the worst of times'.
Read More: Charles Booth Poverty Maps: Exploring the Victorian London Poverty Maps
Your Ultimate Self-Guided Walking Tour
"If I could not walk far and fast, I think I should just explode and perish." – Charles Dickens.
Dickens loved a stomp – he said so himself. In honour of the good man, we've devised a walking tour, the finest Dickens walking tour London can boast. You can take it without any more than this guide and a good pair of shoes. Let's begin.
Walking Tour
Starts
Tavistock House
Finishes
St Paul's Cathedral
Distance
10km
Time
Walking Time: 2 hours
Suggested time to allow for the tour: 4 – 5 hours with stops at the museum and pub.
Difficulty of Tour
Medium: Flat terrain but it covers a reasonable distance.
Admission Fees
£12.50 admission for an adult to the Charles Dickens Museum, £7.50 for a child over 6. You may also want some money for a pint as we'll be stopping at one of Dickens' favourite pubs.
Places Visited on the Tour
Tavistock House
The Charles Dickens Museum
Gray's Inn
Lincoln's Inn
The Old Curiosity Shop
Ye Olde Cheshire Cheese
Ludgate Hill
St. Paul's Cathedral
Tavistock House
Address: Tavistock House, London WC1H 9LG
Your walk starts at Tavistock House. Anyone starting this tour with the question: where did Charles Dickens live in London, will be happy to know it was right here.
The house he lived in is long gone, now commemorated by a blue plaque. You can, though, get a sense of what the rest of his neighbourhood looked like by the rows of grand townhouses that line the roads in nearby streets.
Dickens lived in this location from 1851 to 1860 and wrote some of his most notable works here including A Tale of Two Cities, Bleak House, Little Dorrit and Hard Times. The building on this site is now the HQ of the British Medical Association.
To get to your next stop walk down Burton Place and turn right skirting the crescent-shaped gardens to Marchmont Street. Follow it to the very end and turn left onto Bernard Street. Make the dogleg around Coram's Fields and follow the road about 250 metres. Doughty Street should be on your right.
The Charles Dickens Museum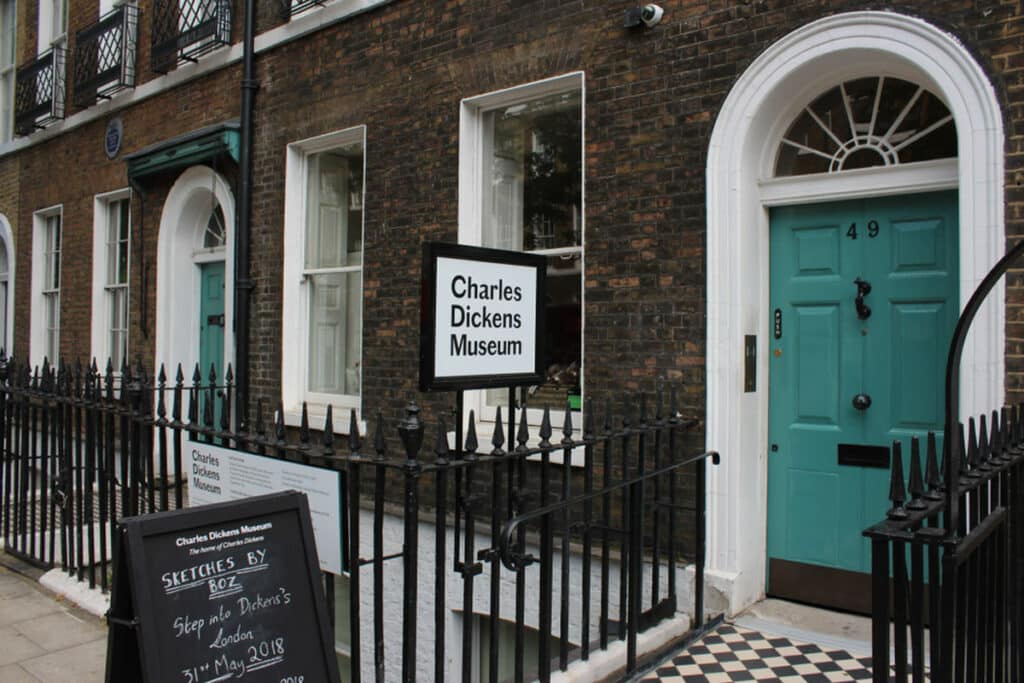 Address: 48-49 Doughty St, London WC1N 2LX
Anyone who hoped they'd get a chance to see Dickens' London residence will be pleased by our second stop. The Charles Dickens Museum makes its home out of the house Dickens lived in when he was just getting started as a writer.
It was here that he finished The Pickwick Papers, wrote Nicholas Nickleby and most notably of all, Oliver Twist.
Today the house is a museum dedicated to the man (the only Dickens museum London has to offer), and well worth checking out if you've got the time. It's not massive so you can be in and out fairly quickly. Inside you'll be able to see Dickens' writing desk, the stand he gave his famous readings from, and even his commode.
For your next stop, follow Doughty Street to its end heading south, turn left on Roger Street and right onto Gray's Inn Road and follow it all the way to High Holborn. Turn right and Gray's Inn will be on your right after 20 metres or so.
Gray's Inn
Address: 36 Commercial, 4 Field Court, London WC1R 5JA
Strolling down the road slightly you'll hit Gray's Inn. This is one of London's Inns of Court, the hundreds-of-years-old legal institutions that have survived to this day.
Dickens worked as a solicitor's clerk for a few years from 1827 at the offices of Ellis and Blackmore. The site also features in a few of Dickens' novels. Both Tommy Traddles in David Copperfield and Mr. Perker in The Pickwick Papers have chambers here.
You can wander through the grounds (and the very lovely gardens) and get a feel for the area as these characters knew it.
For your next stop Cross the Road and walk keeping the buildings on your left until you see the Wetherspoons pub Penerel's Oak. Take Great Turnstile passage left after that to get to Lincoln's Inn.
Lincoln's Inn
Address: Lincoln's Inn Fields, Holborn, Camden, London, WC2A 3ED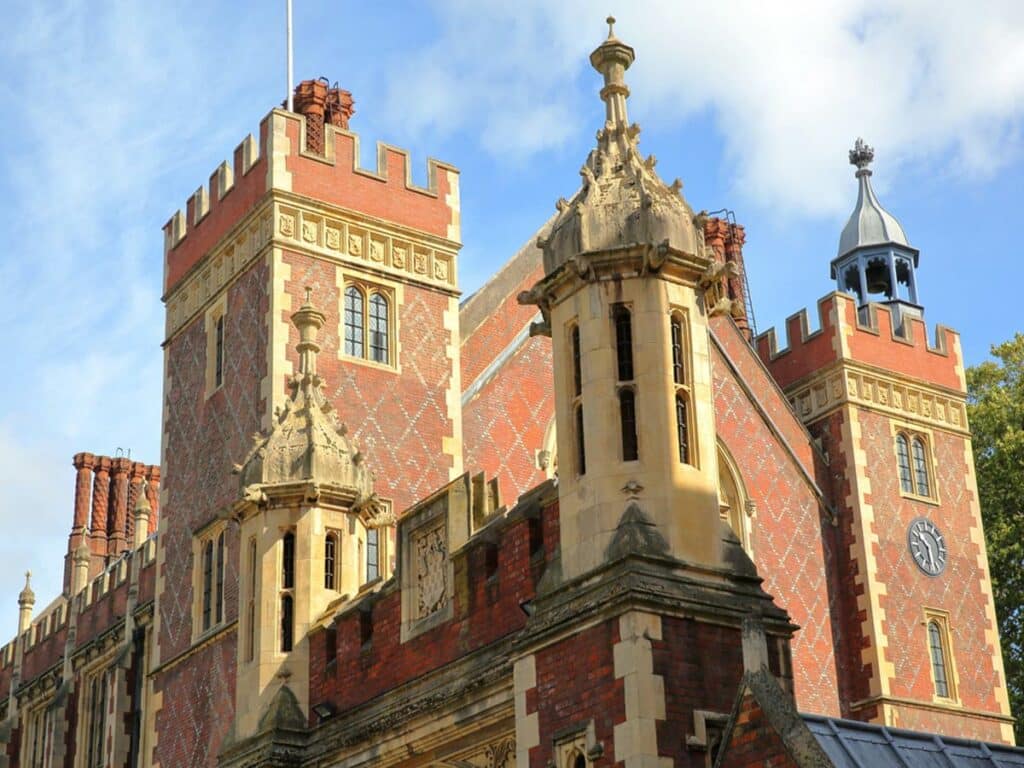 Another of London's Inns of Court features heavily in Dickens' works. The most dramatic of those mentions comes in Barnaby Rudge when a mob gathers in Lincoln's Inn before setting off to burn Newgate Prison to the ground. This act was actually based on real-life events during the horrific Gordon Riots – some of the worst London's ever seen.
In David Copperfield, the namesake's aunt Betsy Trotwood comes to stay in London and chooses Lincoln's Inn as her lodging. She demands that the hotel be one with a stone staircase and a door on the roof, convinced London might burn down at any moment.
Cross Lincoln's Inn Fields and look for Portsmouth Street at the southwest corner of the square. The Old Curiosity Shop is right there, you can't miss it.
The Old Curiosity Shop
Address: 2es, 13-14 Portsmouth St, London WC2A 2ES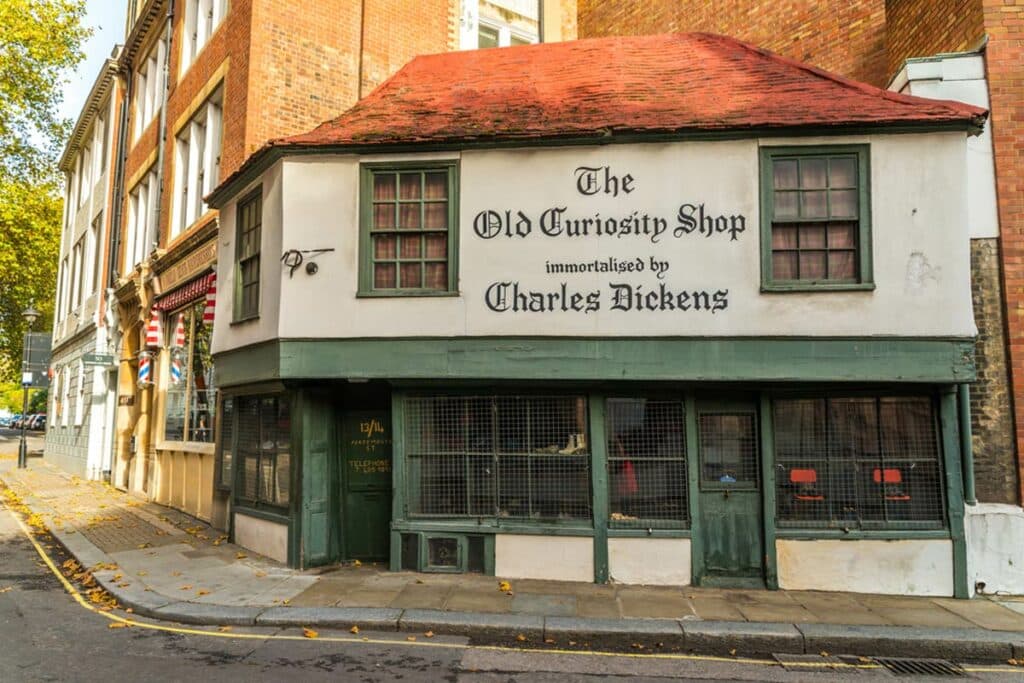 Cutting across Lincoln's Inn Fields you'll arrive at a squat, odd-looking building that's totally out of touch with the architecture around it. This is The Old Curiosity Shop, and the only stop on our tour actually gives its name to a Charles Dickens novel.
The building has been there for over 500 years and given that he named a book after the place, it's almost certain Dickens would have known about it and visited.
He describes the scene of his fictional Old Curiosity Shop as "one of those receptacles for old and curious things which seem to crouch in odd corners of this town and to hide their musty treasures from the public eye in jealousy and distrust."
Follow Portsmouth Street onto Portugal Street and follow that about to Carey Street. Take Carey Street and throw a right onto Bell Yard. From there walk to Fleet Street and turn left. Walk along Fleet Street about the same distance to the Ye Olde Cheshire Cheese Pub.
Ye Olde Cheshire Cheese
Address: 145 Fleet St, London EC4A 2BP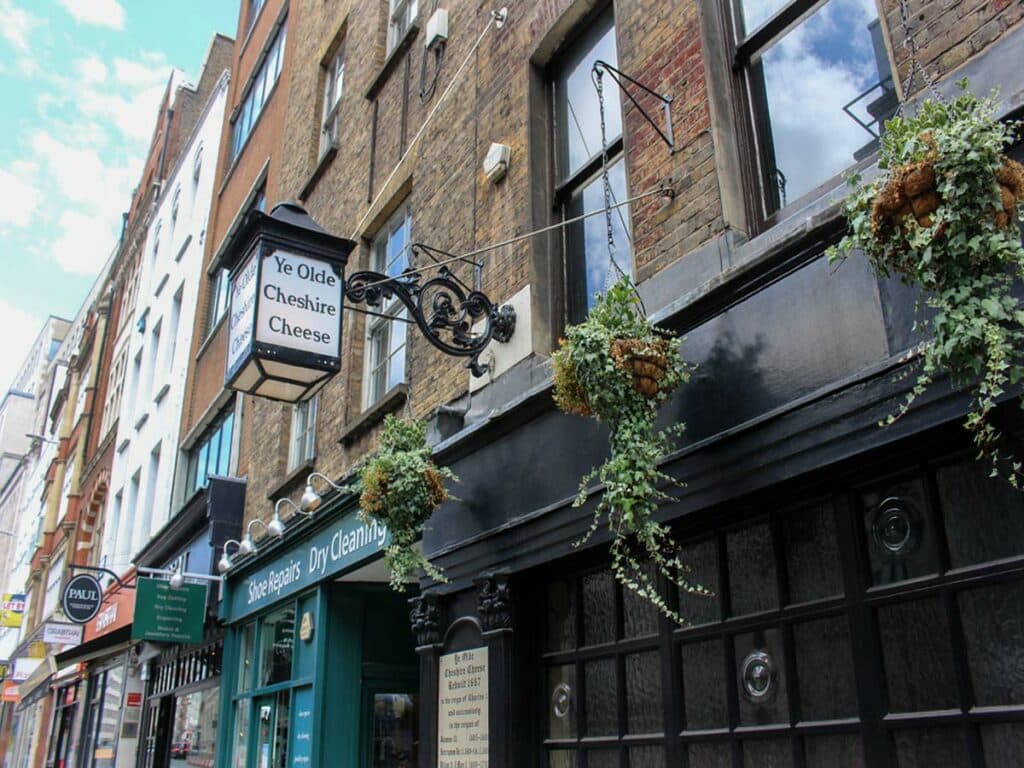 Next stop is a place for a welcome break. You've been putting in enough steps to make Dickens proud and now you deserve a pint. Head to Ye Olde Cheshire Cheese.
This pub is said to be one of London's oldest, perhaps its oldest. The basement pre-dates The Great Fire. The upstairs isn't much younger. Dickens is known to have drank here and featured the aged watering hole in some of his books.
In A Tale of Two Cities Charles Darnay and Sydney Carton walk down Ludgate Hill onto Fleet Street "and so, up a covered way, into a tavern. Here, they were shown into a little room, where Charles Darnay was soon recruiting his strength with a good plain dinner and good wine".
The tavern mentioned here is widely believed to be the very same one you're sinking a cold pint in right now. Dickens is also known to have also spent a lot of time on Fleet Street. In fact, Tellson's Bank in the same novel is also on this road.
Dickens isn't the only writer to have frequented Ye Olde Cheshire Cheese. Many, many greats have been here since. You can read all about that in our Literary London Self-Guided Walking Tour
To get to Ludgate Hill, walk east along Fleet Street until you reach the crossroads at Ludgate Circus. Cross the road and you'll be where you need to be, St. Paul's should be in front of you at the top of the hill.
Ludgate Hill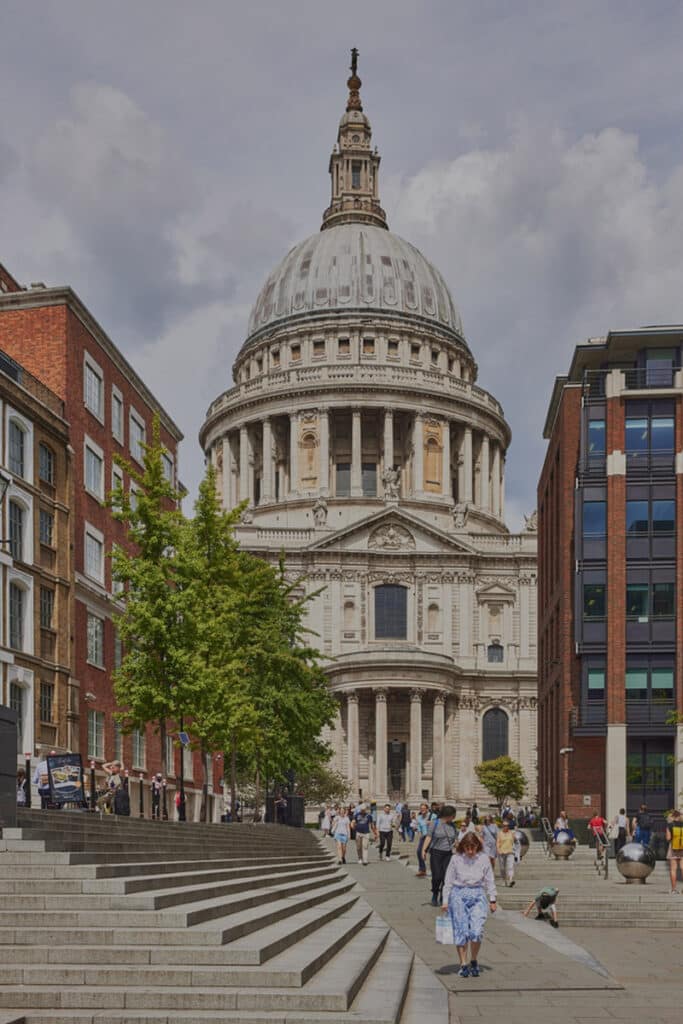 Ludgate Hill is an area with a history as old as London itself. It leads up to a major London site that features heavily in Dickens' work and is an important feature in its own right.
For one, the character Smike from Nicholas Nickleby is captured on this hill by the horrible headmaster of Dotheboys Hall, Wackford Squeers. In another brutal play from Barnaby Rudge, young Mary Jones is hung for stealing from a shop in Ludgate Hill.
The place also features in David Copperfield and Little Dorrit, as well as the aforementioned reference in A Tale of Two Cities. Safe to say that Ludgate Hill held an important place in the imagination of our author.
The next one is easy, just walk up the hill and you're there.
St Paul's Cathedral
Address: St. Paul's Churchyard, London EC4M 8AD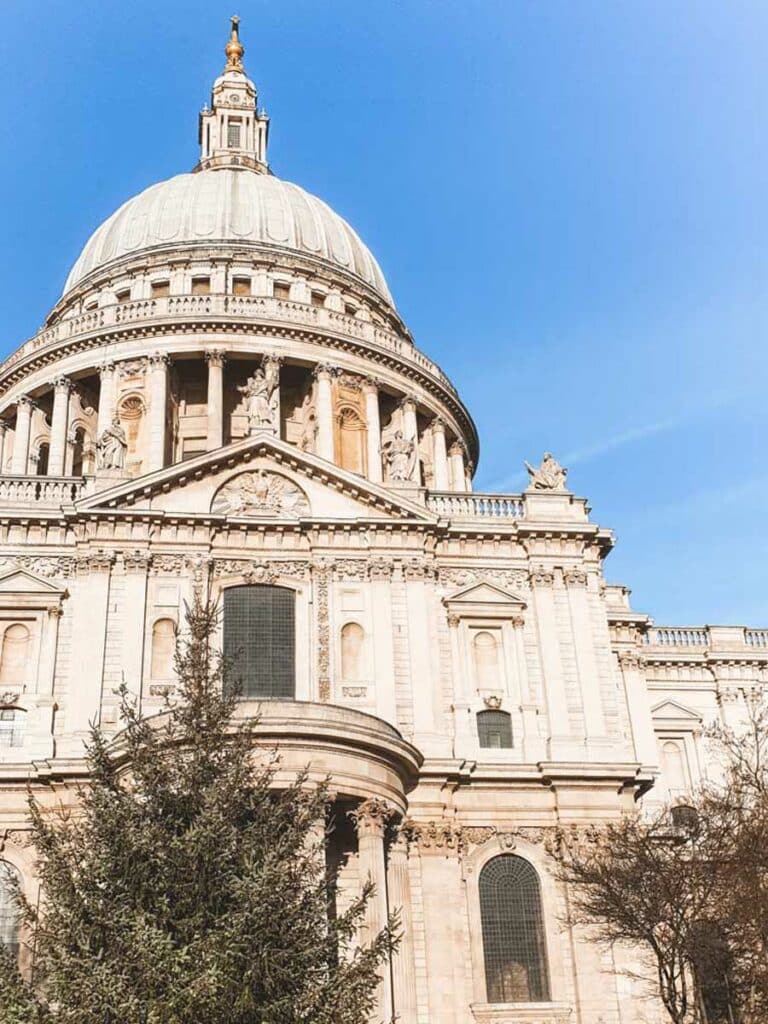 The final port of call on today's tour is a site that's stood tall in the imagination of all Londoners for centuries: St Paul's Cathedral. Dickens often references Wren's iconic dome and features as a set piece in many of his books.
Most notable of all of these mentions is in David Copperfield when David takes Pegotty to its top and they look out over all of London. In what's a near reverse of this image, Jo eats 'a scanty meal' on Blackfriars Bridge in Bleak House and studies the great cross at the top of the dome.
Head round the back of the cathedral to get a taste of the macabre. It's here that, as Ebenezer Scrooge, while trying to calm himself after seeing the ghostly face of Jacob Marley that the man is dead with the lines:
"If we were not perfectly convinced that Hamlet's Father died before the play began, there would be nothing more remarkable in his taking a stroll at night in an easterly wind, upon his own ramparts, than there would be in any other middle-aged gentleman rashly turning out after dark in a breezy spot – say Saint Paul's Churchyard for instance – literally to astonish his son's weak mind."
Dickens Walking Tour Practical Tips
Make sure you take some comfortable shoes. You'll not want to be stomping as far and fast as the man himself in anything that's going to hurt your feet after a few stops.
The museum and the pub stops are optional. You could just check them out from outside. We recommend seeing the inside of the museum. It will really set the tone for the rest of the walk.
If you'd like to take a walking tour of Dickens' London with a tour guide, this one from London Walking Tours is a great option. It's free and runs on weekday evenings and regular Sundays.
Dickens London: Map