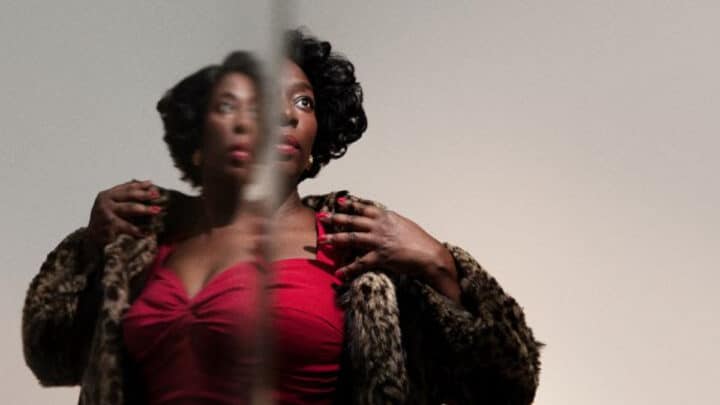 Discover the best London theatre set to hit the stage in 2022.
Whether you enjoy dazzling performances from household names, cheesy musical numbers, or gritty indie plays, London's West End and off West End stages are always abuzz with brilliant productions.
Not sure what you should be booking tickets for? We've picked the best shows currently in the diary for London in 2022. You're welcome.
Must See London Theatre Shows 2022
Trouble In Mind
Dorfman Theatre
Until 29th January 2022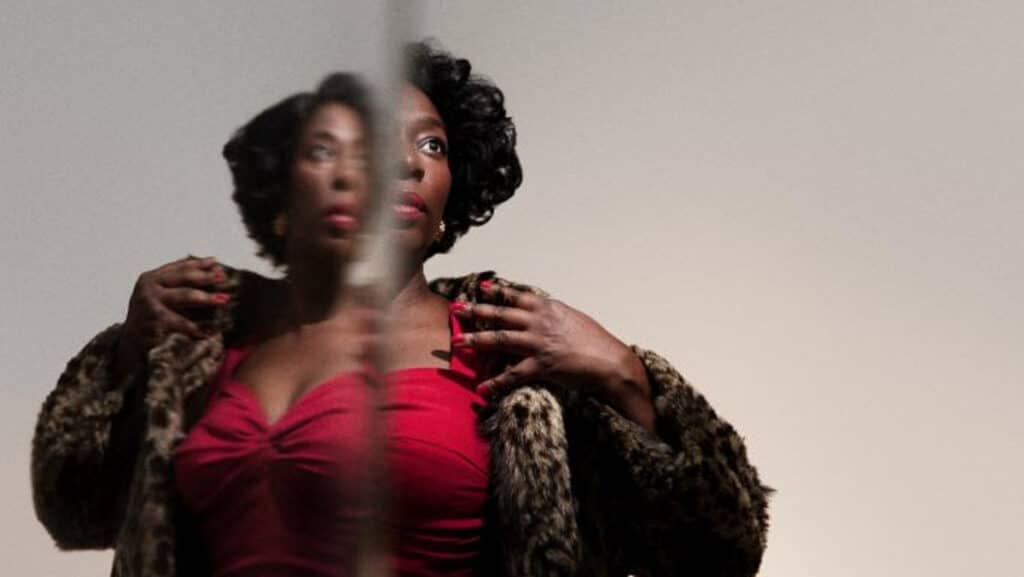 Trouble In Mind is Alice Childress' beautiful show, and if you haven't seen it during the 60 years since it first graced the stage, why not kick 2022 off with a bang?
Nancy Medina directs and Tanya Moodie stars as Wiletta in this production centred on voter suppression and the protests for racial equality that arose in 1950s America.
Wiletta is a black actress starring in a new play about racism – though, the writer and director are both white men, and Wiletta is sick and tired of her ideas being dismissed, so she takes action.
The Dorfman Theatre has been recently redeveloped, and is the most flexible of all the National Theatre's rooms. Though, most commonly, plays are performed on traverse staging (think like a catwalk, with the seats either side) or in the round, with the audience totally surrounding the stage.
Swamp Motel, The Drop
Hopkins Stearne
Until 27th February 2022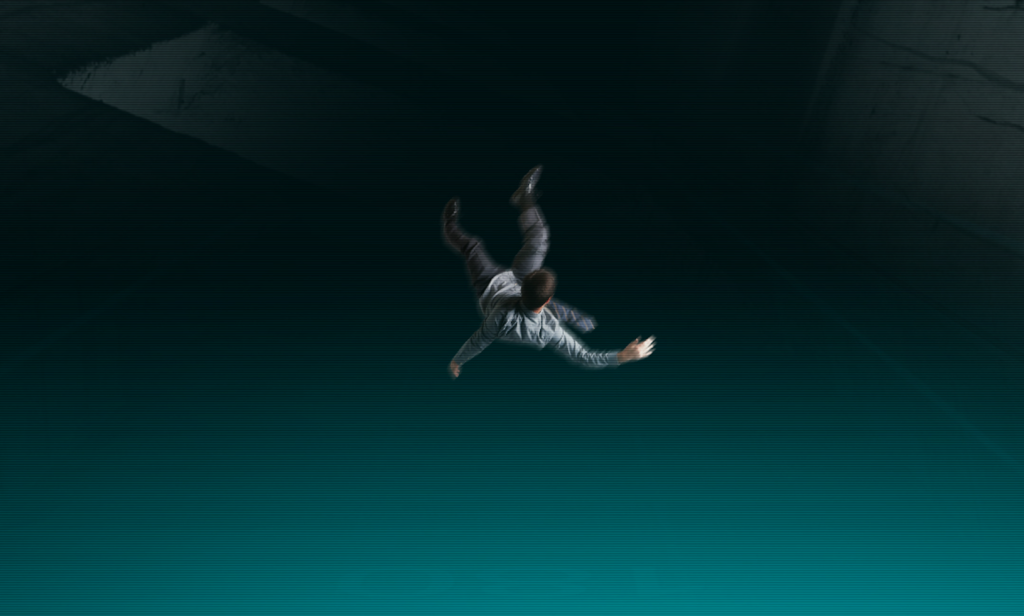 In 1912, two bookbinders from London were tasked with creating the extravagant binding for an infamous and highly valuable book: The Great Omar. After this book, which sank alongside the HMS Titanic and was thought to be lost forever, resurfaces, a whole host of secrets are unveiled. Drama ensues.
The creative team behind the The Drop is Swamp Motel, a production company famed for showcasing gritty and gripping shows. And this show in particular has been crafted by the insanely talented team fronted by Clem Garritty, Ollie Jones, Peter Hobday, and Sadie Spencer.
Passive audiences are not their style – instead, groups of four at a time will be completely immersed in a turbulent storyline. You'll be left feeling like you've been plunged straight into a thrilling mystery.
Pssst… The shows are selling out pretty quickly, so you'll need to move quickly to bag yourself a ticket.
Magic Goes Wrong
Apollo Theatre
Until 27th February 2022
What happens when a group of mediocre magicians are left responsible for a charity fundraiser? Absolute chaos.
The Olivier-nominated hit, Magic Goes Wrong, has been a favourite production amongst many theatre-goers this Autumn. But the comedy show, produced by Mischief Theatre (most known for The Play That Goes Wrong) and Penn & Teller, will be running until the end of February only. And trust us when we say you don't want to miss it.
Founded by a group of acting graduates from LAMDA, Mischief Theatre started off life as an improvised comedy group but soon began hosting workshops and performing across the UK.
Directed by Adam Mediggo, the brilliant cast is fronted by the likes of Louise Beresford, Scott Hunter, and Shane David-Joseph. You'll be in stitches as the planning of a charity fundraiser soon descends into complete and utter carnage – and the budget is completely blown.
Located on theatre row (a.k.a Shaftesbury Avenue) the Apollo Theatre is a grade II listed theatre nestled in the West End. The theatre's history dates back to 1901, when it was the fourth legit theatre to be built on the road.
Broken Wings
Charing Cross Theatre
21st January – 5th March 2022
If you've never watched a performance in-the-round, Broken Wings is worthy of being your first.
Based on the book by Nadim Naaman (who is also starring as Khalil in the play), this emotional musical explores some sensitive issues – including gender equality, immigration, and love. Follow Gibran as he retells the story of how he navigated his way from Beirut to New York in 1923.
It's strangely sad really that the topics in the play are still just as relevant today.
Director Bronagh Lagan teams up with Musical Director Erika Gundesen and Joe Davidson to bring this musical to life in the historic Charing Cross Theatre, underneath the arches of the station.
The venue has existed in one way or another since 1864, despite previously being known as Gattis-in-The-Arches, The Players Theatre, and the New Players Theatre.
Running with Lions
Lyric Hammersmith Theatre
10th February – 12th March 2022
The Lyric welcomes Talawa Theatre Company for their production of Running with Lions.
This intergenerational family drama is the debut of the ridiculously talented Sian Carter and directed by Michael Buffong (who has an impressive resume including Guys & Dolls and King Lear).
The play tells the story of a British-Caribbean family addled with grief, but troubled by generational difference of opinions surrounding mental health and faith. In a performance that is just as much about what is not said as what is written in the script, the production explores how a family reconnects after loss.
P.S Bring tissues. You're going to need them.
Blackmail
Mercury Theatre
4th – 19th March 2022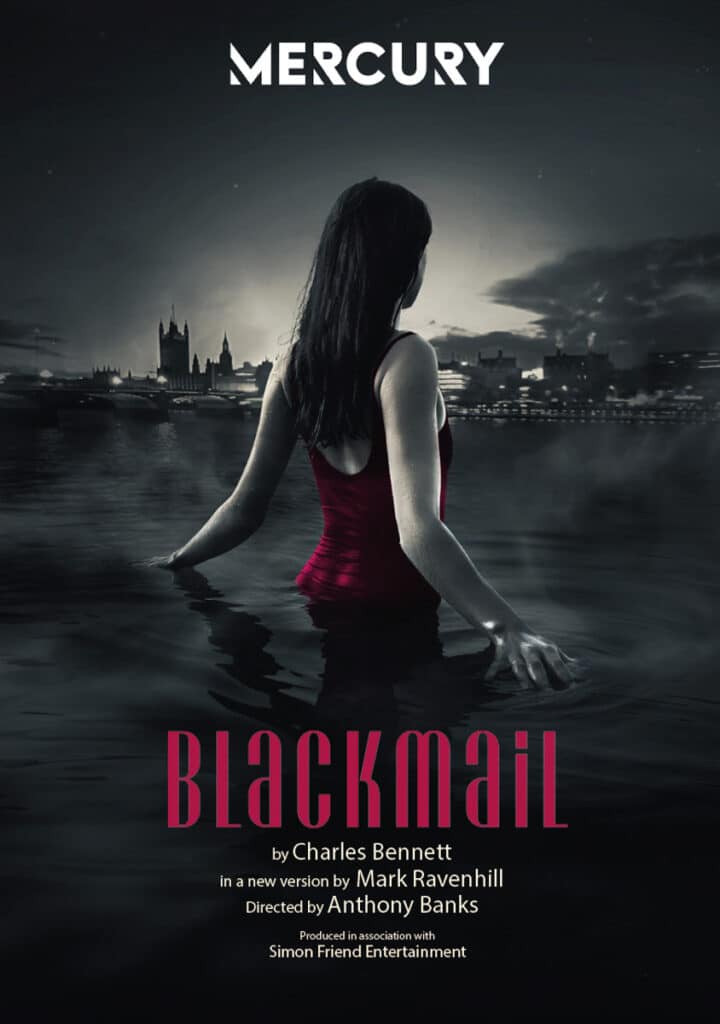 Ready for a murder mystery? Blackmail is an enthralling production that will leave you pondering who really murdered a famous Chelsea artist.
Mark Ravenhill is responsible for this wonderful take on the Charles Bennett classic. And with previous works including The Cut at Donmar Warehouse and The Boy in the Dress (RSC), this looks set to be his most exciting playwriting yet.
We'll level with you, Blackmail will be shown just outside of London in Essex's Mercury Theatre. But we are so excited about this production that we just had to share it with you.
Our Generation
Dorfman Theatre
10th February to 9th April 2022
The creator of London Road, Alecky Blythe, returns to Dorfman Theatre with the incredible verbatim production: Our Generation.
The play has been a long time in the making, and features interviews with 12 young people throughout the UK across 5 years. This production documents their transition into adulthood and consists of funny and frank conversations about growing up.
Director Daniel Evans is set to make his National Theatre debut, working alongside Chichester Festival Theatre for Our Generation. Dee Ahluwalia and Joe Bolland lead the talented cast, supported by the likes of Anna Burnett and Anushka Chakravarti.
The Misfortune of the English
Orange Tree Theatre
25th April 2022 – 28th May 2022
Inspired by real events, Pamela Carter's Misfortune of the English tells the story of a group of school boys who go missing in the Black Forest in Nazi Germany. When adventure goes horribly wrong, local villagers are left frantically searching for the boys in the worsening blizzard.
After The Sugar Syndrome impressed critics, Oscar Toeman returns to Orange Tree with his Director hat firmly on his head. And as Orange Tree is one of the UK's leading independent theatres, it's safe to say that this play looks set to dazzle, too.
Middle
Dorfman Theatre
27th April to 18th June 2022
Middle is David Eldridge's new play coming to Dorfman Theatre mid 2022. His previous creation, Beginning, was a roaring success (we wonder what comes next, hmm), and this one looks to be just as brilliant.
Claire Rushbrook and Daniel Ryan are Maggie and Gary, while Polly Findlay directs this honest and funny portrayal of a 21st-century marriage as it breaks down.
If you prefer raw, slice-of-life theatre over totally-outrageous musicals, this is one of the London theatre shows you need to catch next year.
The Father and the Assassin
Olivier Theatre
From 12th May 2022
Phenomenal director Indhu Rubasingham, known for her work on The Great Wave, has teamed up once more with playwright Anupama Chandrasekhar to bring The Father and the Assassin to London's Olivier Theatre… and it looks set to be one of the best shows in London 2022.
This breathtaking play follows the life of Godse as he navigates India's independence, from his years as a dedicated follower of Mahatma Gandhi, all the way through to the moment he decides to assassinate the leader.
The strong four-person cast is led by Sagar Arya, who's joined by Ayesha Darkhar, Shubham Saraf, and Peter Singh – together they explore the oppression and extremism facing India during the early 20th century, through explosive performances well-worthy of the Edgerton Foundation New Plays Award it received.
And it's only fitting that such a brilliant play is held at the largest of the three National Theatres. Named after Sir Lawrence Olivier, the theatre has welcomed over 2000 years of drama on it's stage.
Closer
Lyric Hammersmith Theatre
14th July – 13th August 2022
Olivier award-winning play Closer – of which the 2004 film adaptation starred Natalie Portman and Clive Owen – comes to the lyric theatre in Summer 2022 for one month only.
Clare Lizzimore is in charge of directing Patrick Marber's play, which explores human connection and intimacy, and how quickly we would risk it all for someone we desire.
The cast is yet to be announced, though it's certain that Closer will be a modern classic.
Get Up, Stand Up! The Bob Marley Musical
Lyric
Until 17th September 2022
Not to be confused with the Lyric Hammersmith, the Lyric Theatre is another iconic venue situated on Shaftesbury Avenue.
It was originally built in the late 1800s for the producer Henry Leslie, finally opening in 1888. Today it's known for showcasing the hottest productions, most recently the hilarious, girl-power-fuelled Six.
Right now though, Get Up, Stand Up! The Bob Marley Musical is a tribute to the legend. Prepare for an evening of joyous entertainment as the sounds of reggae play out in the theatre, whilst Marley's tale of political transformation and love for music is told.
Fans of Bob Marley might also want to check out this exhibition coming to London in 2022.
Les Misérables
Sondheim Theatre
Ongoing
If you're visiting London for the very first time and watching a West End musical is high on your bucket list (as it should be), there's simply none better than the classic Les Mis.
Located on Shaftesbury Avenue, Sondheim Theatre is named after the late Stephen Sondheim and is instantly recognisable thanks to the huge Les Mis posters that flank the outside of the building – the musical has actually been shown here since 2004, with a few revamps throughout this time.
Buckle up: Cameron Mackintosh's production will take you on a rollercoaster of emotions as the story of the French Revolution plays out in front of you. Not to mention an actual barricade is built before your eyes on stage in the lead up to an explosive finale.
How to Buy London Theatre Tickets
There are plenty of online sites selling official London Theatre Tickets, though these are the ones we recommend:
The theatre's official website
Practical Tips for Seeing the Best London Theatre
For last minute tickets, heading to TKTS booth on Leicester Square could save you a pretty penny – the booth sells any leftover tickets for up to half price for same-day shows. Alternatively, heading directly to the theatre's box office for standby tickets is another option, though popular shows will sell out well in advance.
If you're visiting the city to see a show, the majority of London theatres are in the capital's West End area. Hotels in this area are often a little bit more expensive, but it can be worth the splurge if you're attending an evening performance. Otherwise, staying in a hotel near a tube station on the Central or Piccadilly line is generally a good idea.
London Theatre: Map
Looking for More London Culture Guides?