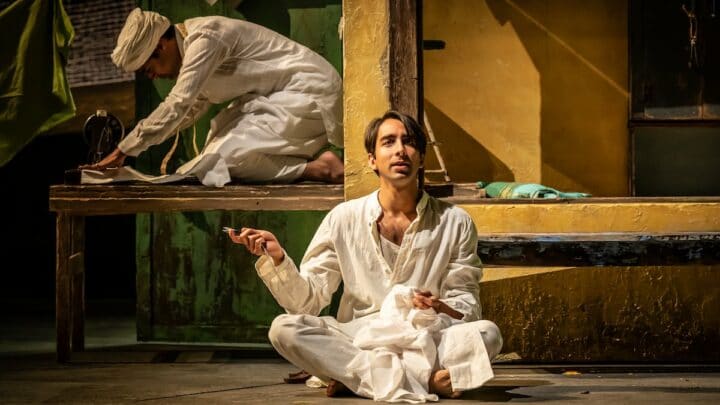 Looking to head to the theatre? Discover the best London theatre set to hit the stage in 2022 and beyond.
Whether you enjoy dazzling performances from household names, cheesy musical numbers, or gritty indie plays, London's West End and off West End stages are always abuzz with brilliant productions.
Not sure what you should be booking tickets for? We've picked the best shows currently in the diary for London in 2022 – and some future ones to add to your radar. You're welcome.
Must See London Theatre Shows 2022
Middle
Dorfman Theatre
Until 18th June 2022
You might want to hurry for this one – Middle is David Eldridge's new play that arrived in Dorfman Theatre mid 2022. His previous creation, Beginning, was a roaring success (we wonder what comes next, hmm), and this one is just as brilliant.
Claire Rushbrook and Daniel Ryan are Maggie and Gary, while Polly Findlay directs this honest and funny portrayal of a 21st-century marriage as it breaks down.
If you prefer raw, slice-of-life theatre over totally-outrageous musicals, this is one of the best London theatre shows 2022 has to offer.
The Father and the Assassin
Olivier Theatre
Until 18th June 2022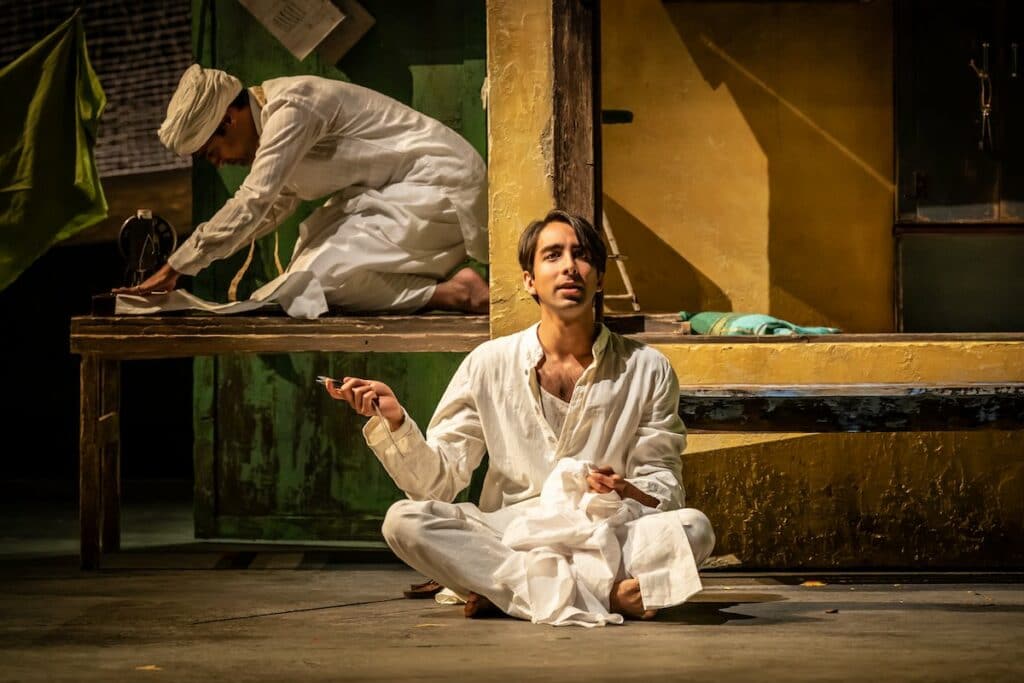 Phenomenal director Indhu Rubasingham, known for her work on The Great Wave, has teamed up once more with playwright Anupama Chandrasekhar to bring The Father and the Assassin to London's Olivier Theatre… and it's one of the best plays in London 2022.
This breathtaking play follows the life of Godse as he navigates India's independence, from his years as a dedicated follower of Mahatma Gandhi, all the way through to the moment he decides to assassinate the leader.
The strong four-person cast is led by Sagar Arya, who's joined by Ayesha Darkhar, Shubham Saraf, and Peter Singh – together they explore the oppression and extremism facing India during the early 20th century, through explosive performances well-worthy of the Edgerton Foundation New Plays Award it received.
And it's only fitting that such a brilliant play is held at the largest of the three National Theatres. Named after Sir Lawrence Olivier, the theatre has welcomed over 2000 years of drama on it's stage.
Heathers
The Other Palace
Until September 2022
We are absolutely obsessed with Heathers, the musical.
Based on the 80s movie starring Winona Ryder and Christian Slater, the production is set in Westerberg High and follows Veronica Sawyer as she battles being a nobody, the fabulous Heathers, and a killer boyfriend.
The soundtrack features banger after banger, and the musical itself is a hilarious (yet, often serious) romp through Sawyer's high school years.
Get Up, Stand Up! The Bob Marley Musical
Lyric
Until 17th September 2022
Not to be confused with the Lyric Hammersmith, the Lyric Theatre is another iconic venue situated on Shaftesbury Avenue.
It was originally built in the late 1800s for the producer Henry Leslie, finally opening in 1888. Today it's known for showcasing the hottest productions, most recently the hilarious, girl-power-fuelled Six.
Right now though, Get Up, Stand Up! The Bob Marley Musical is a tribute to the legend. Prepare for an evening of joyous entertainment as the sounds of reggae play out in the theatre, whilst Marley's tale of political transformation and love for music is told.
Life of Pi
Wyndham Theatre
Until October 2022
The dazzling story of Life of Pi is a classic, brought to life by Lolita Chakrabarti and Max Webster. Puppetry and a beautiful soundtrack has been used to transform this story to the stage, and it's really one of the best London shows 2022 had graced us with.
Hiran Abeysekera takes on the title role of Pi, who finds himself stuck on a cargo boat in the middle of the Pacific Ocean alongside a hyena, a zebra, an orangutan, and, more worryingly, a Royal Bengal tiger.
The story is an inspiring one that will leave you gobsmacked long after you've left the theatre.
To Kill a Mockingbird
Gielgud Theatre
Until November 2022
Located on the iconic Shaftesbury Avenue, the Gielgud Theatre is home to The National Theatre's Production of To Kill a Mockingbird until November 2022. Aaron Sorkin has moulded the story into dazzling production for the stage – and it's every bit as heartbreaking as the famous book by Harper Lee.
Rafe Spall is taking on one of the leading roles as Atticus Finch, a lawyer who's working on a racially motivated case involving a black man falsely accused of sexually assaulting a white woman. The story follows Atticus' children Jem and Scout as they watch their father defend the innocent man.
Les Misérables
Sondheim Theatre
Ongoing
If you're visiting London for the very first time and watching a West End musical is high on your bucket list (as it should be), there's simply none better than the classic Les Mis. Not only is it one of the best musicals in London 2022, but of all time.
Located on Shaftesbury Avenue, Sondheim Theatre is named after the late Stephen Sondheim and is instantly recognisable thanks to the huge Les Mis posters that flank the outside of the building – the musical has actually been shown here since 2004, with a few revamps throughout this time.
Buckle up: Cameron Mackintosh's production will take you on a rollercoaster of emotions as the story of the French Revolution plays out in front of you. Not to mention an actual barricade is built before your eyes on stage in the lead up to an explosive finale.
Beauty and the Beast
London Palladium
24th June – 17th September 2022
The Disney classic will spend a couple of months in London over the summer, before embarking on a UK tour.
We're sure you probably already know the synopsis of Beauty and the Beast but, just in case you've been living under a rock, the story follows Belle who becomes trapped in the Beast's castle and spends her time trying to break down his aggressive facade.
Kids will absolutely love this performance as much as the adults, so get the whole family together to hear about a tale as old as time…
Much Ado About Nothing
Lyttelton Theatre
7th July – 10th September 2022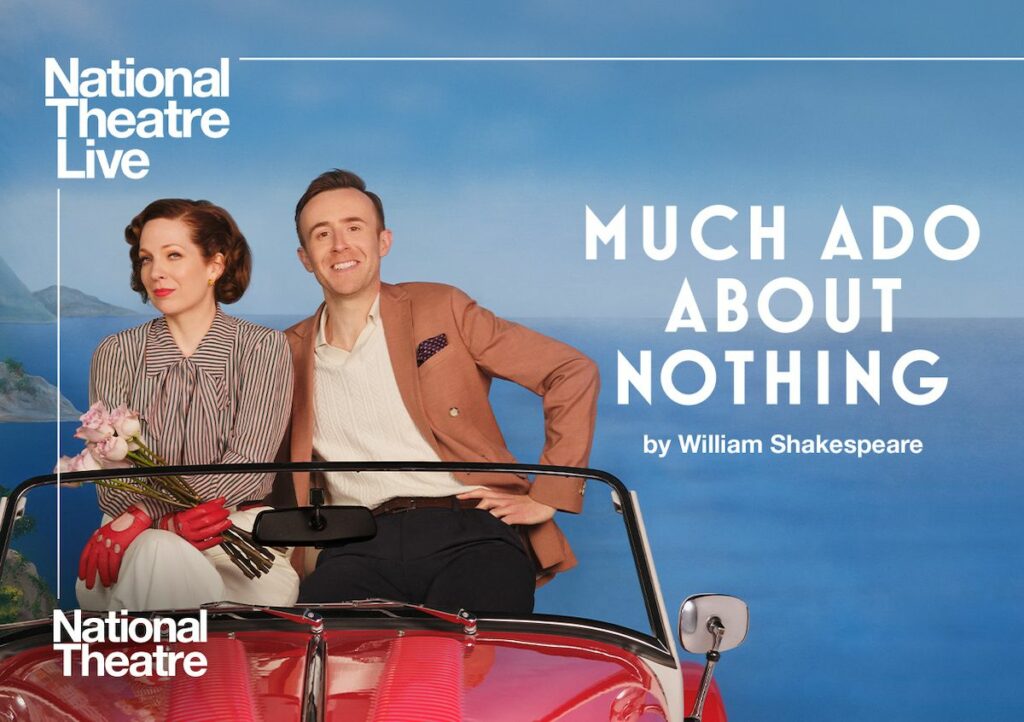 Shakespeare's classic play will be brought to life later this year by Katherine Parkinson (The IT Crowd) and John Heffernan (Dracula).
The play is a farcical tale based in the Hotel Messina, a popular spot visited by celebrities and Royalty, and follows themes of love and deception as Claudio and Hero navigate the week before their wedding.
Book your tickets here.
Closer
Lyric Hammersmith Theatre
14th July – 13th August 2022
Olivier award-winning play Closer – of which the 2004 film adaptation starred Natalie Portman and Clive Owen – comes to the lyric theatre in Summer 2022 for one month only.
Clare Lizzimore is in charge of directing Patrick Marber's play, which explores human connection and intimacy, and how quickly we would risk it all for someone we desire.
The cast includes a whole bunch of fresh faces, including Jack Farthing, Ella Hunt, and Nina Toussaint-White fronting the production. It's certain that Closer will be a modern classic.
My Neighbour Totoro
Barbican Theatre
8th October 2022 – 21st January 2023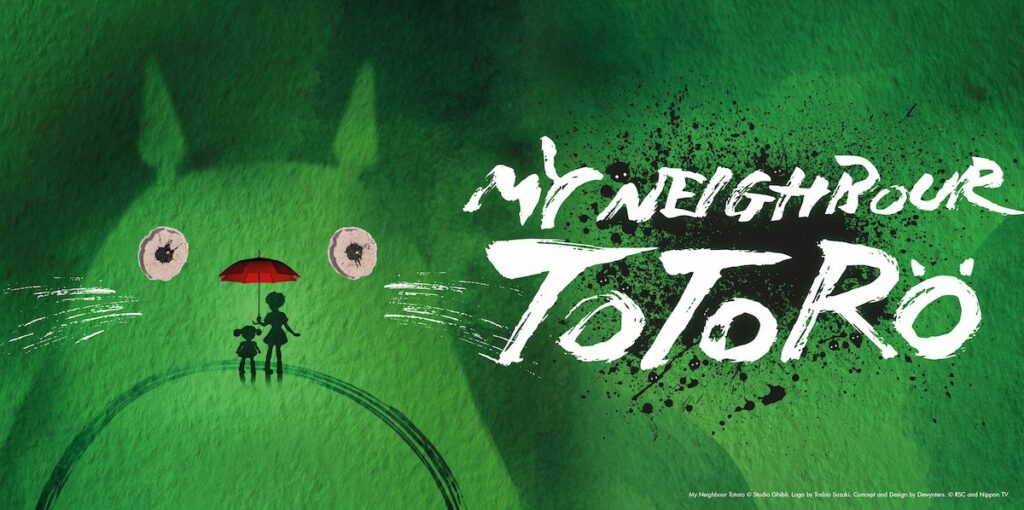 We have to admit, when we heard that the adorable Studio Ghibli film My Neighbour Totoro was to be transformed into a play, we were very unsure. But, as details have been released, we're really excited to see how this tale of sisters Satsuki and Mei is adapted for the stage. We think it might just be one of the best London plays 2022 has to offer.
The film's original composer Joe Hisaishi will help to bring the 1988 animated film by Hayao Miyazaki (Spirited Away) to life, alongside Tom Morton-Smith who has worked his magic on the script. Expect puppetry, magic, and plenty of surrealism to feature heavily.
Newsies
Troubadour Wembley Park Theatre
29th November – 31st December 2022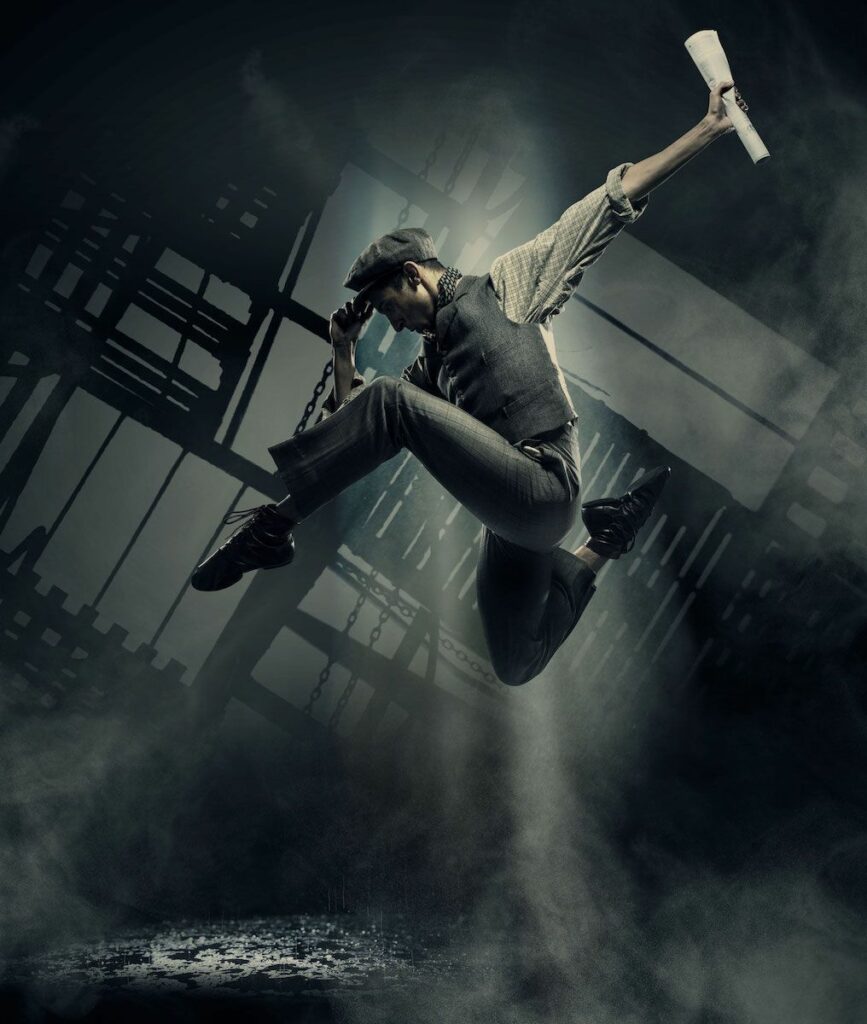 Directed and choreographed by Olivier Award nominee Matt Cole, Newsies is coming to the UK for the very first time at the very end of 2022. The musical follows a group of New York newspaper salesmen who go on strike to fight back against oppression.
Why should you be excited? Well, the original production of Newsies opened on Broadway in 2012 and was only scheduled for 100 performances – though it soon went on to play more than 1,000 performances before touring and winning two Tony Awards. No biggie, then.
Tickets are yet to be released, but check back here for more information.
The Ocean at the End of the Lane
New Wimbledon Theatre
11th – 15th April 2023
Based on the incredible book by Neil Gaiman, a.k.a the genius behind Coraline and The Sandman, The Ocean at the End of The Lane is a National Theatre production returning to London very briefly in early 2023 – but you want to get tickets ASAP to avoid missing out.
The story is one filled with fantasy and myth as a man returns to his childhood home and is transported back to his 12th birthday, where his friend had claimed that the pond at the end of the road was infact an ocean. He is then plunged into a fantastical world, where friendship and teamwork are key to overcoming the ancient forces wreaking havoc.
The cast is yet to be announced, but the production looks set to be an explosive tale that both kids and adults will love alike.
How to Buy London Theatre Tickets
There are plenty of online sites selling official London Theatre Tickets, though these are the ones we recommend:
The theatre's official website
Practical Tips for Seeing the Best London Theatre
For last minute tickets, heading to TKTS booth on Leicester Square could save you a pretty penny – the booth sells any leftover tickets for up to half price for same-day shows. Alternatively, heading directly to the theatre's box office for standby tickets is another option, though popular shows will sell out well in advance.
If you're visiting the city to see a show, the majority of London theatres are in the capital's West End area. Hotels in this area are often a little bit more expensive, but it can be worth the splurge if you're attending an evening performance. Otherwise, staying in a hotel near a tube station on the Central or Piccadilly line is generally a good idea.
London Theatre: Map
Looking for More London Culture Guides?