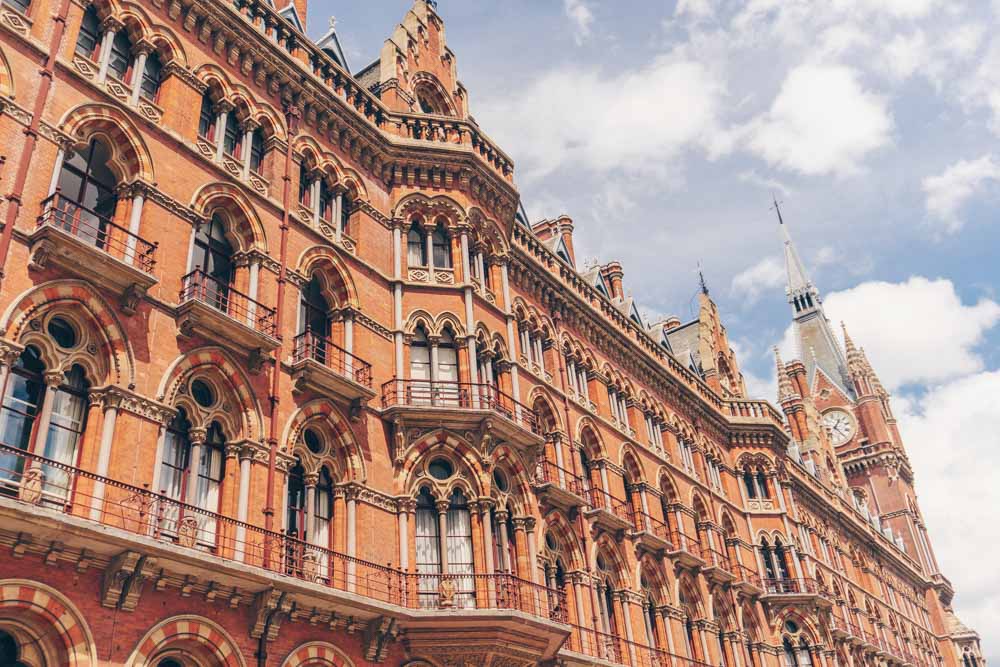 Looking for things to do in King's Cross? Of course you are.
Check out this guide to all my favourite spots in the King's Cross and St Pancras area – the big sights, the hidden gems and a few I'll bet you've never heard of. Let's explore.
Of all the London areas that have undergone a radical transformation in the last few decades, few are as distinct as King's Cross.
Gone are the days when the King's Cross and St Pancras areas were just a bit (OK, very) grotty – these days there's all manner of cool places to uncover.
I spent most of yesterday photographing my favourite spots in King's Cross for this guide and it really hit home how much it has changed since the days I used to pop in for a cheeky drink at the Big Chill Bar in the early noughties then scurry off on the train as fast as it would take me.
From big hitters like the British Library and the gorgeous Victorian gothic architecture of St Pancras Station to the headquarters of the most prestigious magic club in the world – these are the things to do in King's Cross you shouldn't miss.

Take a peek at some of King's Cross' cool spots and hidden gems in this video
Top Picks for Things to do in King's Cross
What to do, where to drink and where to eat….
Things to do in King's Cross
Delving into the spots you shouldn't miss.
Marvel at the Architecture of St Pancras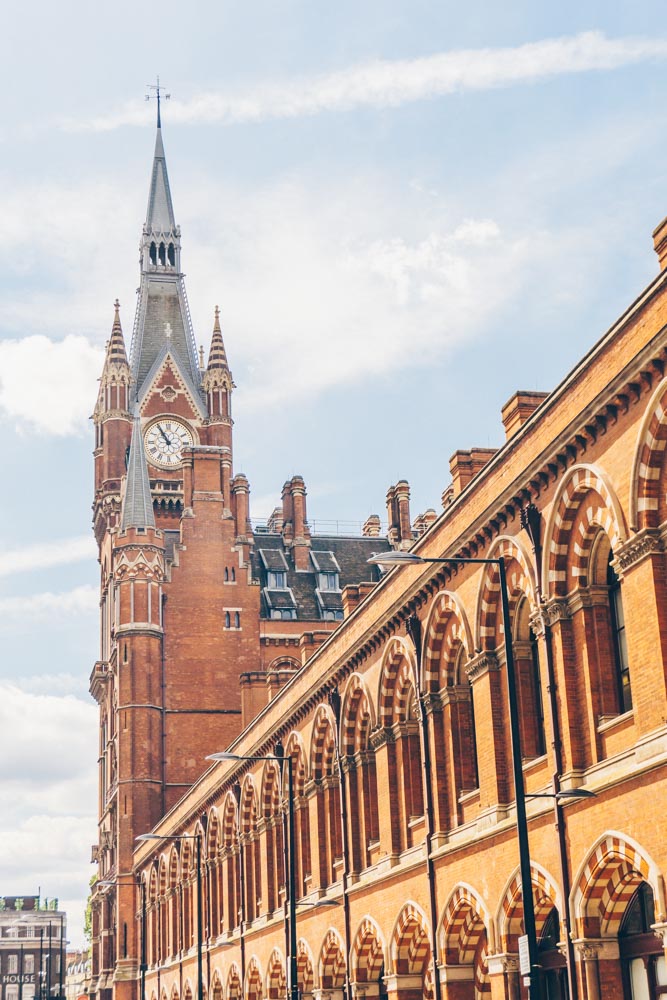 Look, it might seem weird to start by saying that one of the best things to do in King's Cross is a) to look at a station and b) one that isn't even King's Cross itself.
If it does seem weird though, it's because you've never set eyes on the redbrick masterpiece that is St Pancras Station and the attached Midland Grand Hotel (now the St Pancras Renaissance).
First things first, what many people think of when they think of St Pancras Station is actually the old Midland Grand – the two are attached but they are different. Sir Gilbert Scott (who also designed the Albert Memorial in Kensington) designed the hotel, while W H Barlow took on the project of the station.
Even so, both are spectacular: a pleasing mass of turrets, arches, windows and ironwork that look halfway to a fairytale – their looming presence a constant feature on the local skyline.
Wanna see even more? Sneak into the hotel for a dinner or drink – the inside does not disappoint.
The Hardy Tree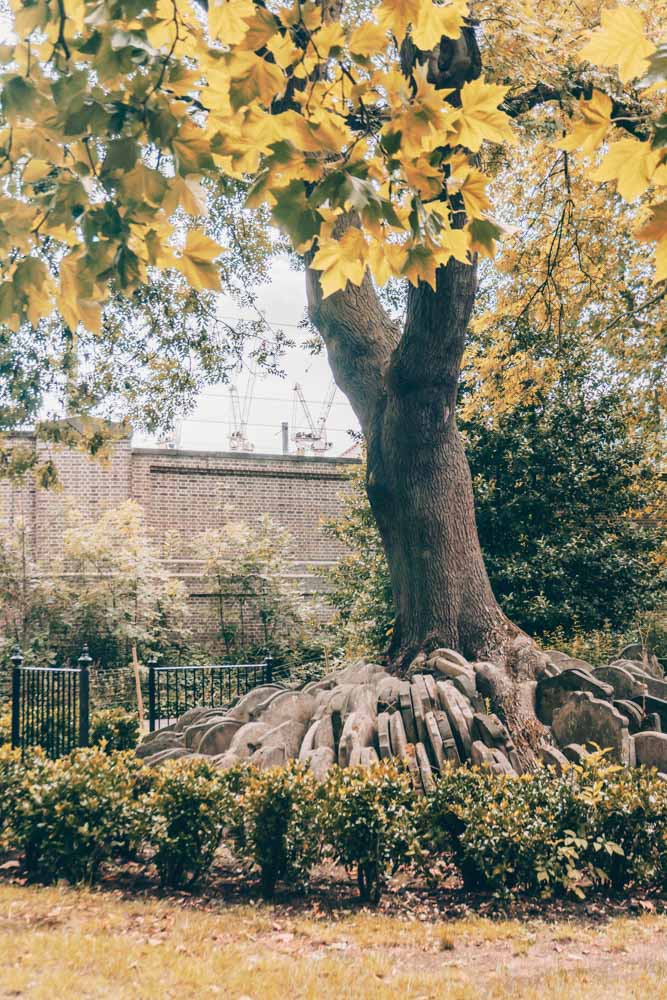 The Hardy Tree is one of those things to do near King's Cross that very few people have actually heard of but can't resist going to see once they do.
I don't remember where I first heard rumour of a weird tree in the Old St Pancras Church Graveyard that was clustered by a circular wreath of gravestones but you'd better believe that was enough to catch my attention.
The story that goes with it is even weirder though – because it was created by none other than Victorian novelist Thomas Hardy. Prior to becoming one of the best-known (and dare I say it gloomiest) writers of the 19th century, Hardy did a longish stint as an architect.
As part of this, he was given the rather unenviable task of exhuming and moving graves in the old churchyard to make way for the railway… and this was the result.
Doesn't that make you feel better about whatever it is you'll be doing this Monday?
Platform 9 ¾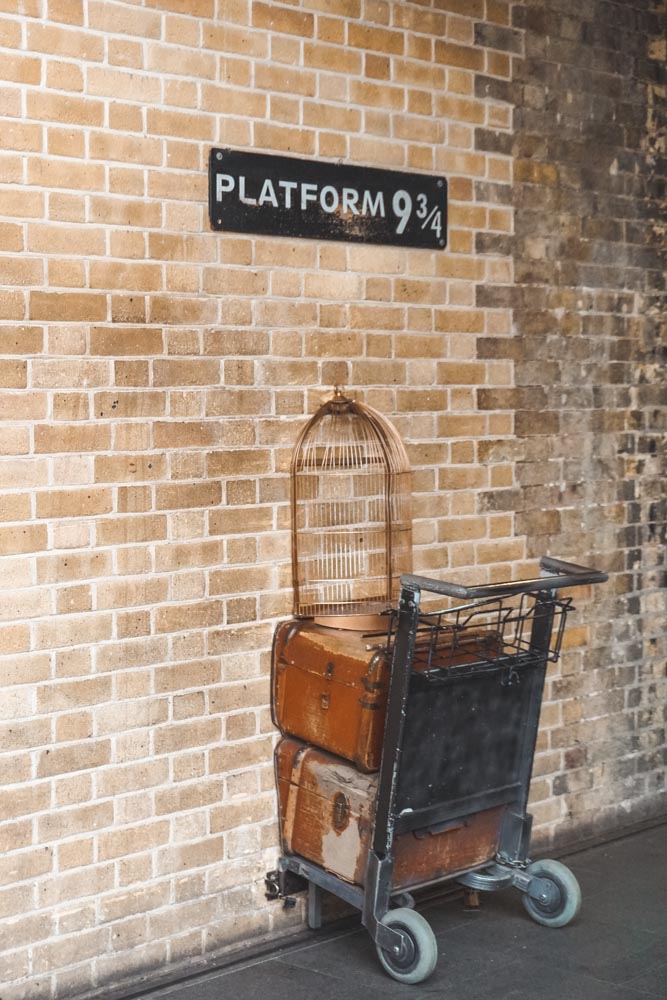 It would take a brave soul to write about what to do in King's Cross and not mention Harry Potter. I'm certainly not going to do it because a) I really love Harry Potter and b) like with a love that is pure, unsullied and true. Let's Harry Potter it up b*tches.
Of course, you can start with the famous Platform 9 ¾. There's a shop just inside the entrance to King's Cross Station where you can spend your galleons on wands, capes and everything you need to be your best wizardy / witchy self.
You should also have a nose at the spot between platforms 4 and 5 of the station – used as the location for the mythical platform in the films.
Once you're all done with King's Cross, don't forget to go to the front of St Pancras to see the spot where Ron and Harry take off in Mr Weasley's flying car.
Wanna know more? Read my step by step Harry Potter Walking Tour of London.
Regent's Canal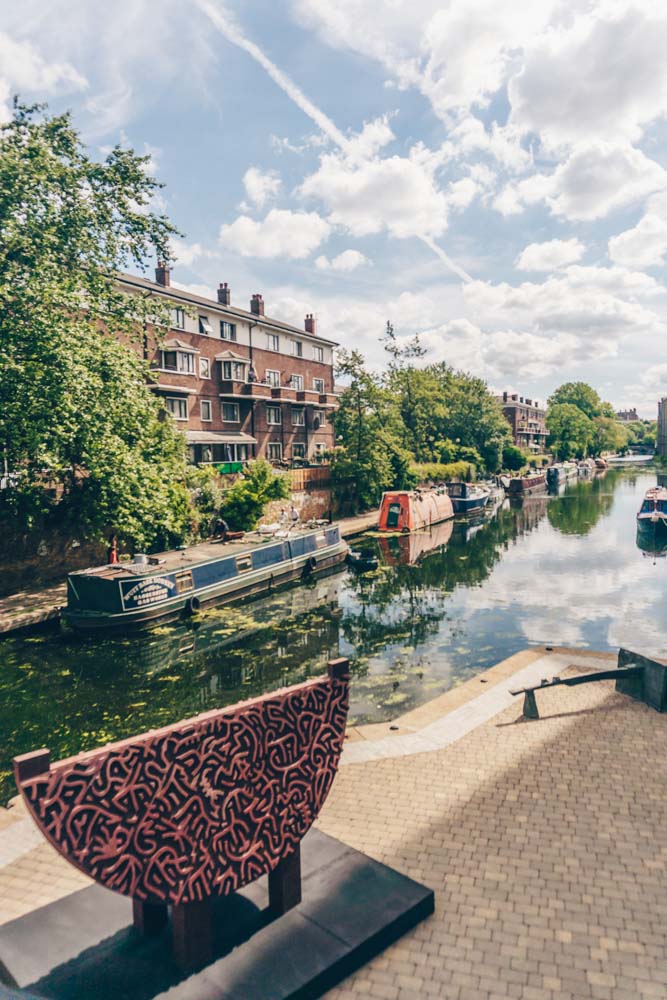 Although the Regent's Canal by no means begins or ends in King's Cross – the King's Cross stretch is particularly pleasant. Pretty barges putt along the water, while others moored on the edges bring a hodgepodge of colour to the scene.
It's all very pretty and makes for a nice walk (you can even carry on along the canal to Little Venice if you're feeling spry).
Don't miss Word on the Water (featured in the shopping section below) – a bookshop on a canal barge moored just next to Granary Square, which has to take the prize as one of London's best-located (and looking) bookshops.
Granary Square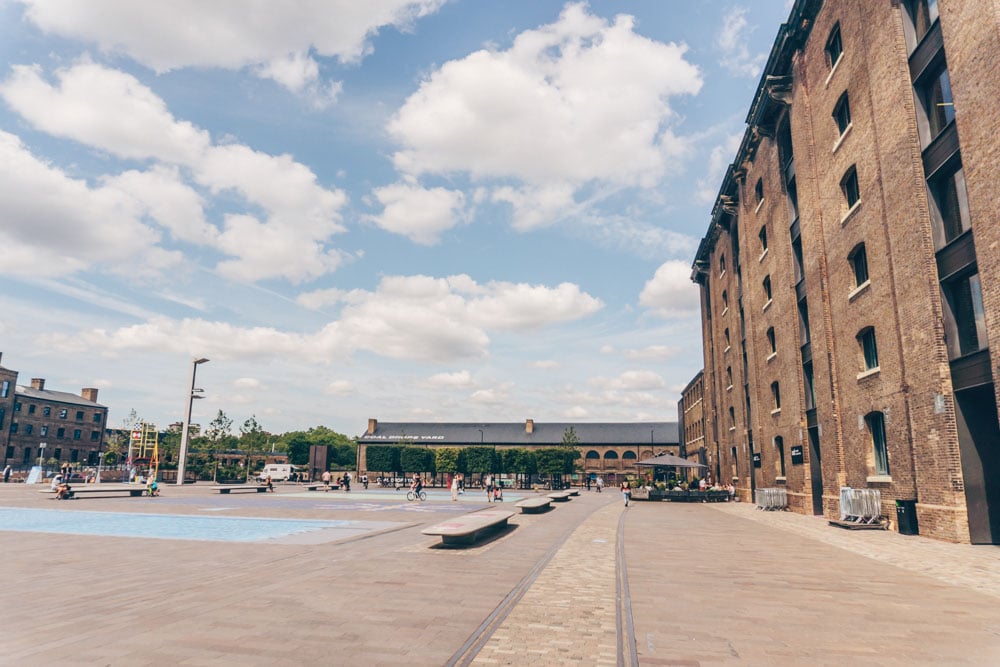 Stroll past Granary Square on a hot day and you'll see all manner of Londoners enjoying this large open square that forms part of the newish King's Cross development.
There's not a tonne to see on the square itself (although I guarantee you can have a lot of fun trying not to get soaked as you dodge between the jets of the ground-level fountain) but there's plenty of space to loll around on, some great eateries (including Caravan) and a nice stretch of levelled seating overlooking the canal.
The British Library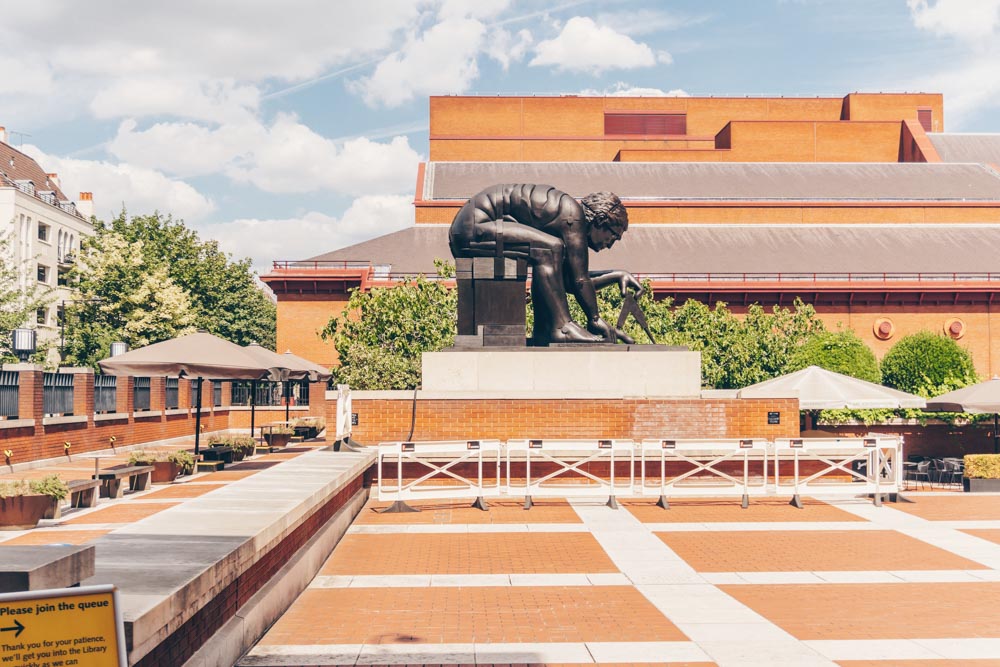 Contemporary architectural powerhouse or ugly oversized police-station? That's the question that seems to plague the distinctive architecture of The British Library.
However you feel about the architecture, there's no denying that the library is a book lover's dream. As one of the UK's rare copyright libraries, the collection contains over 25 million books – accessed via a series of spacious reading rooms (though you have to be a member to enter the reading rooms.
Away from that, the British Library's permanent exhibition "The Treasures of the British Library" displays important historic items in the collection – including Shakespeare's First Folio and the Gutenberg Bible.
There's also an ever-changing lineup of temporary exhibitions, talks and workshops too – like I said, a book lover's total dream.

Wellcome Collection
The Wellcome Collection is one of London's newest free museums – but even though it only opened in 2007, it's become a must for those looking to explore one of the city's weirdest collections.
It doesn't sound that interesting on the face of it: a museum dedicated to medicine – but in today's contemporary world it can be easy to forget just how gruesome, weird and sometimes completely bonkers the medical world of yesteryear actually was.
Add to that the eclectic range of the collection amassed by Henry Wellcome himself, and you go some way to explaining why this is one of London's quirkiest and most interesting museums.

Woburn Walk
There aren't many bits of King's Cross that feel beautiful in the way that neighbouring Bloomsbury does but you'll certainly find one pocket of pretty at Woburn Walk. A smattering of 18th and 19th century houses, some original gas lamps and some ye olde style shops complete the effect.
Interestingly, this was the first purpose-built pedestrianised shopping street in the city. Built in 1822 – at least superficially not much has changed since the Georgian era.
The Magic Circle
If you want to visit The Magic Circle's fascinating museum, you're going to have to buy a ticket to one of their events. Not exactly a hardship – who wouldn't want to see a show put on by some of the most talented magicians in the world.
While the shows vary from season to season, the museum itself is relatively unchanging.
Expect to see a ginormous collection of props and memorabilia – you can even take a peek at the original Zig Zag Girl construction that Robert Harbin used to convince people he'd chopped his muse into three parts. It's fascinating stuff.
King's Cross St Pancras Tunnel
Helping you run the gauntlet from the stations to Granary Square the light tunnel is 90 metres of pure 'grammable delight and one of my favourite things to do near St Pancras.
I have to say, it's very hard to resist striking a cheeky pose as you stroll through the tunnel. Even if you do, the hypnotically changing miasma of colours may just put you in a mild trance instead.
London Canal Museum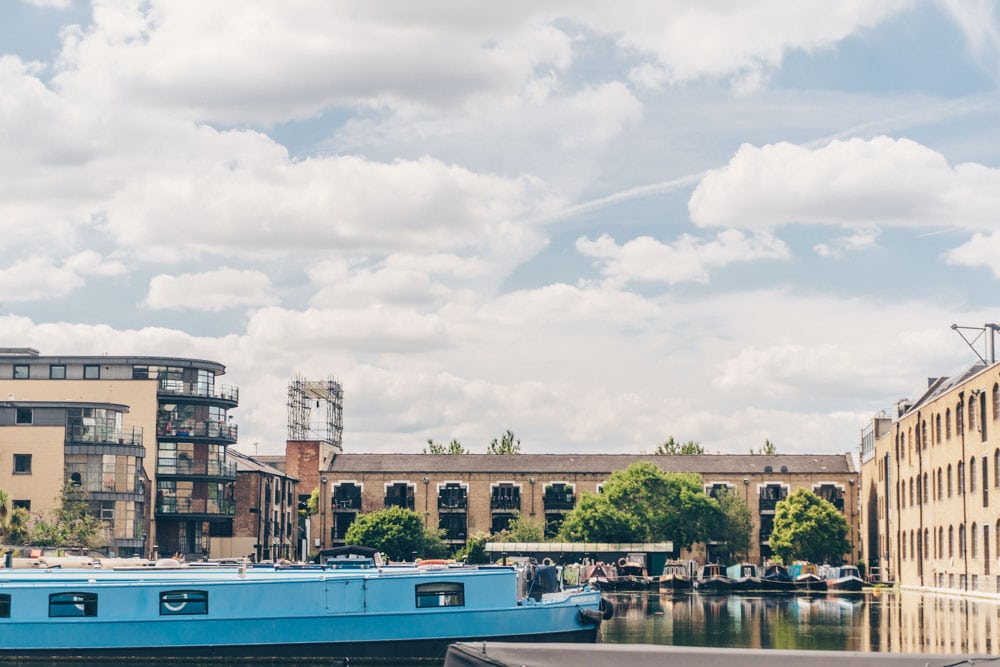 It's hard to think that canals once sat at the epicentre of trade in London's. The silent highways used to crisscross the capital, plied by narrowboats carrying goods to and fro.
The London Canal Museum delves into that history – showing visitors what life was like on a narrowboat as well as explaining their important role in London's history.
They also organise rather fabulous narrowboat trips and guided walks along the water in the summer months.
Carreras Cigarette Factory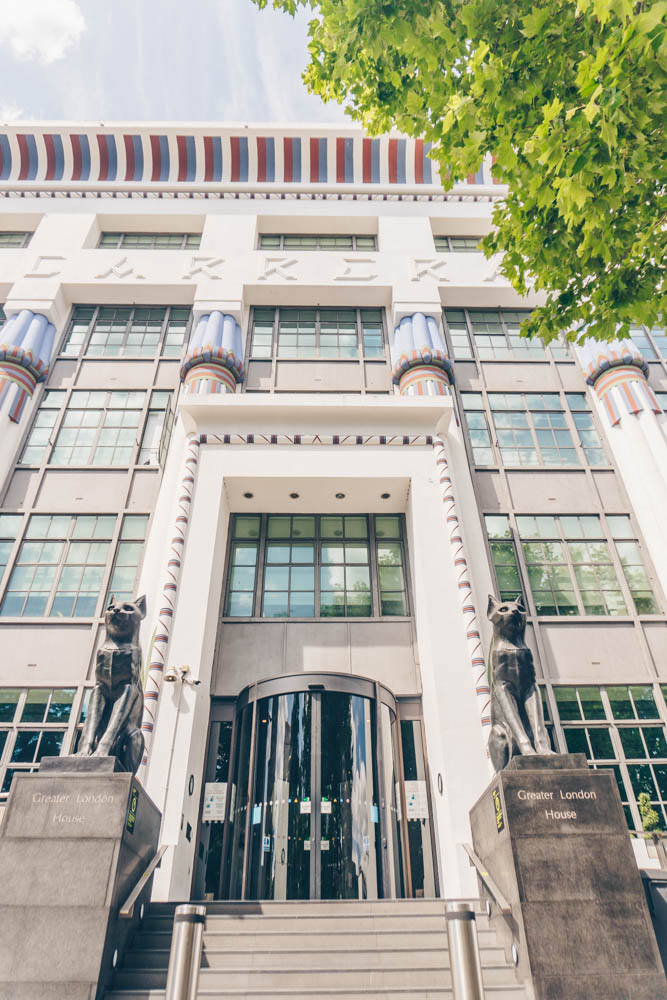 I have to say – it's a bit of a walk from King's Cross proper to this building, but I'd say it was worth it to gape at the very unusual Egyptian-style architecture slap bang in the middle of Mornington Crescent.
Carreras Cigarette Factory really took the Egyptian theme to the max – with onyx cats and colourful pillars very much at odds with the Georgian architecture surrounding it. These days it's plain old office blocks inside (which you can't access).
House of Illustration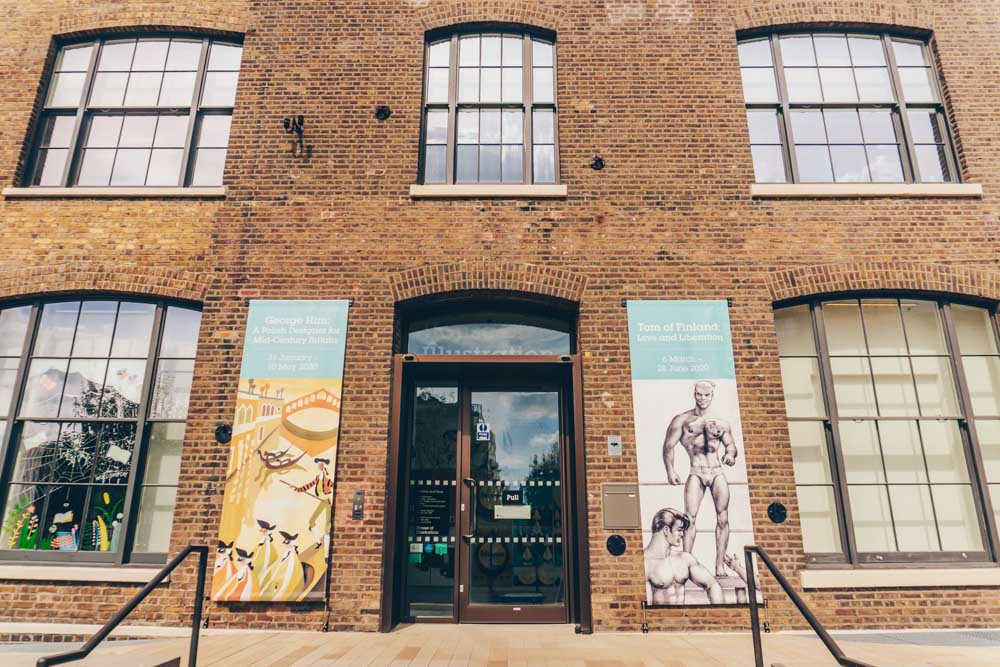 Ugh, I'll level with you – I haven't actually visited Quentin Blake's House of Illustration yet even though it's been on my list of things to do in King's Cross for about erm… forever. Even on yesterday's visited it was still closed post-lockdown. Sad times.
Hopefully you'll have better luck though – if you do you'll find a charming museum near King's Cross dedicated to all things illustrated and graphic art.
Joseph Grimaldi Park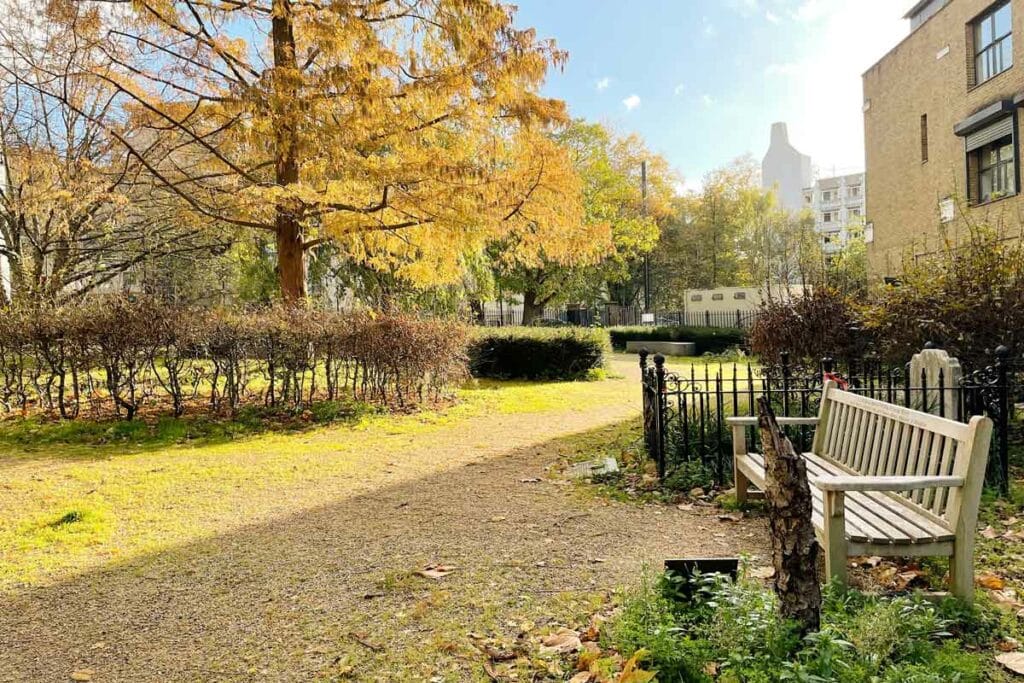 Top marks if you can tell us who Joseph Grimaldi was. Not many people know, though the fella left a long legacy on the world today – one that a few of you may not be too happy about.
Joseph Grimaldi was the first clown. He took Regency London by storm and took the profession to dizzying new heights across stages that are still about, and widely respected today – Sadler's Wells and the Theatre Royal to name a few.
He's remembered in King's Cross by this park, a quiet spot on Pentonville Rise, where the man is actually buried. He's also remembered in a very curious memorial ceremony once a year – definitely worth checking out if the timing is right.
Eating & Drinking in King's Cross
My favourite places to eat and drink around King's Cross .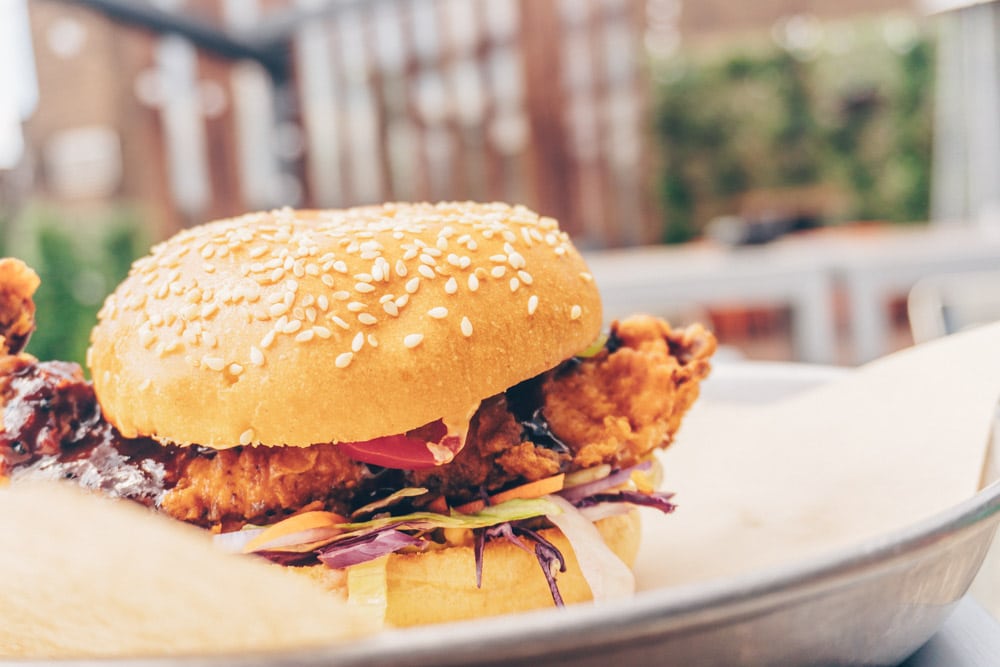 Drink, Shop, Do
Drink, Shop, Do is such a King's Cross classic – they've been bringing their own brand of colourful fun to the area since 2010 – be that afternoon teas, late night parties, drinkable AF cocktails and everything in between.
Check out what's on for some workshop inspiration or just rock up and go enjoy one of London's more unusual hangouts.
The Cellar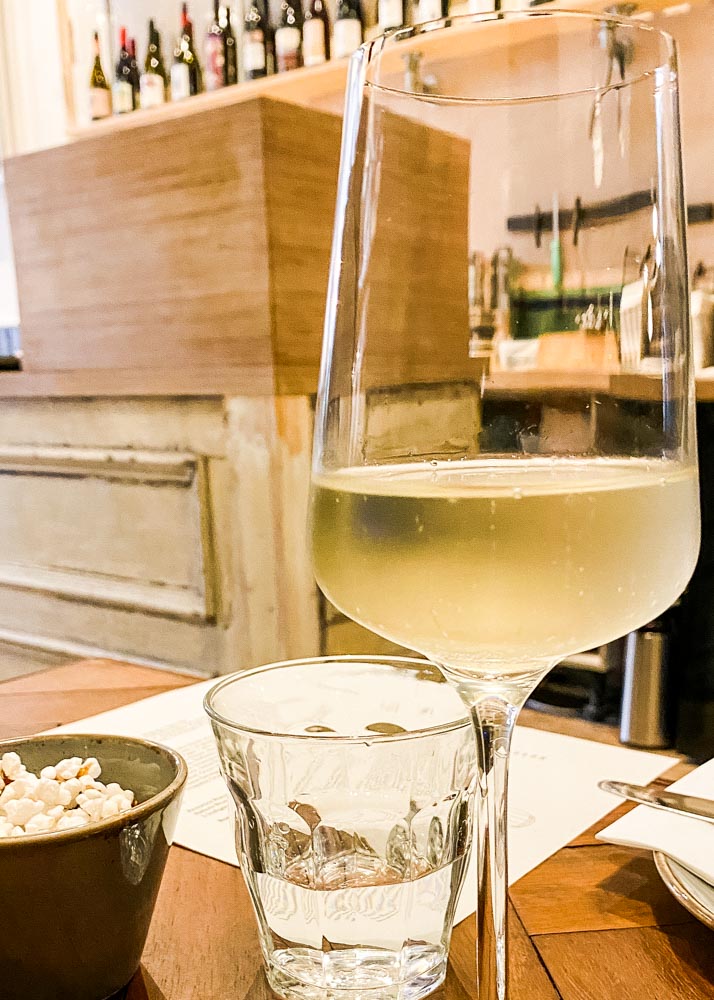 If I fancied myself as any kind of a clairvoyant, I'd bet The Cellar – a new wine bar in King's Cross is about to become one of the neighbourhood's favourite hangouts.
Boasting a wine list of low-intervention wines (think organic and biodynamic wines sourced from small producers) – this is the place to go if you're looking to discover your new favourite tipple. The ever-changing list features unusual finds such as a Frizzante Non-Filtrato Lemoss – a refreshing sparkling wine made in the Prosecco region but using the Champagne method for a slightly sweeter and creamier finish.
Setting-wise, the exposed tiles and plush cushions make for a cosy setting for you to explore the wines on offer.
German Gymnasium
Housed in a former gymnasium for German athletes (oh, that's where the name comes from then), the German Gymnasium took on a new form of life as one of the best restaurants in King's Cross in 2015. This is all day dining at its very best – expect high prices and a contemporary European menu with a strong Germanic twist.
Big Chill Bar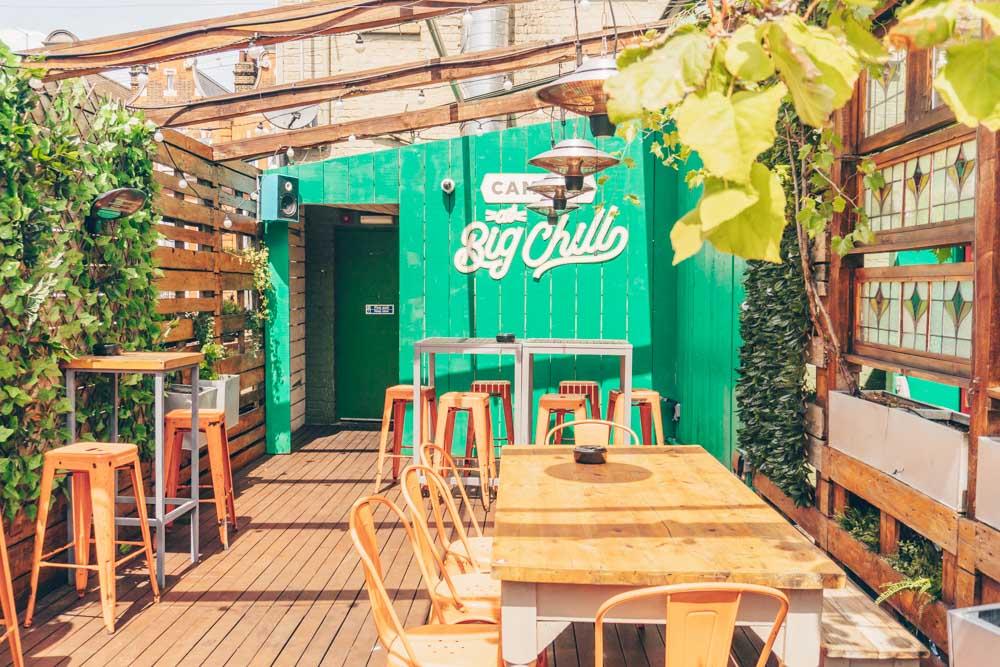 Another King's Cross stalwart, I've been going to the Big Chill Bar since it opened in 2006 and it's remained the same old (though with several new licks of paint) relaxed and friendly place to grab a meal or a drink, then a dance later into the night.
There's a colourful rooftop bar that's perfect for grabbing a socially-distanced drink in the sun and all in all it's one of the nicest places to while away time in King's Cross.
PS – Looking for another spot? Here's why we love new spot Sushi on Jones.
Booking Office 1869
Battling with The Standard and Decimo for number one spot in the cool bars in King's Cross championship is Booking Office 1869. When we said poke your head into St. Pancras Station's hotel for a drink, this is where we meant.
This King's Cross cocktail bar is built into the enormous room of what would have been the ticket office way back when (1869 maybe?). The ceilings are ridiculously high giving room to show off those gorgeous romanesque arches, and the floor is filled with plush booths and luscious greenery.
Drinks are solid and service as good as you'd expect. Depending on when you show up the place can either be full of travelling businessmen, a crowd of nuovo rich on dates or passing time before grabbing the Eurostar. Sometimes it's a mix of all of the above.
Real Food Market
If you're looking for places to eat in King's cross during the week, be sure to check out the Real Food Market. They set up shop outside King's Cross station Tuesday – Friday 12 – 7pm.
What's on offer? A bunch of tasty delights all with the common theme of being good for you. Think Mexican or Indian wraps, artisanal pies, quiches and other wholesome goodies. There are also a heap of stands doing sweet treats – Crosstown Doughnuts show up – that may not exactly be good for you, but at the very least made with quality ingredients.
Meander up towards Coal Drops Yard and enjoy your lunch beside the canal for the cherry on top of it all.
Looking for More Places to Eat in King's Cross? Read Our Full Guide Here
Word on the Water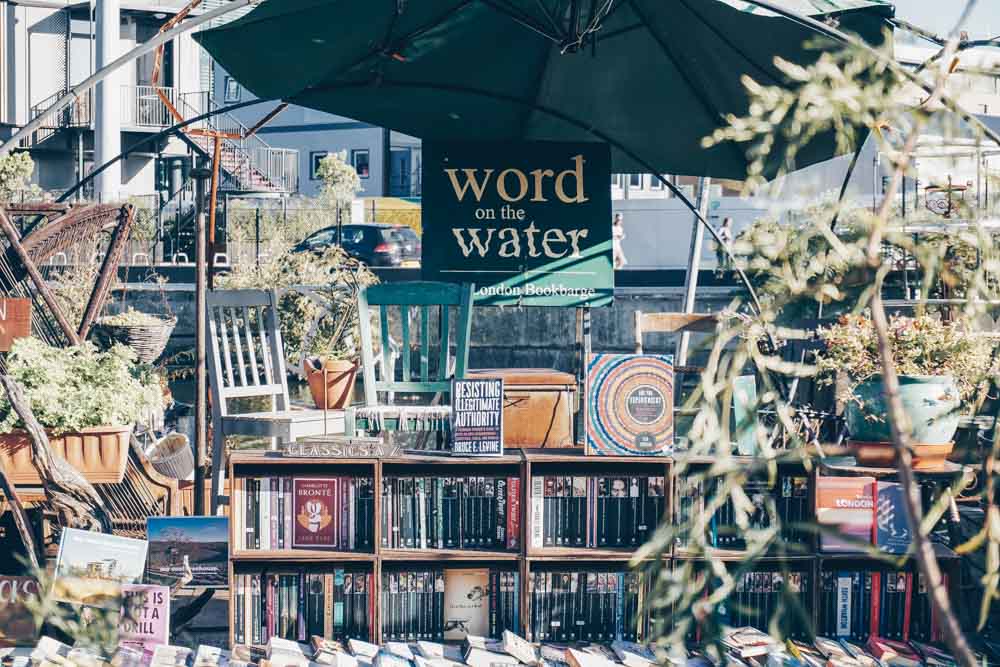 There are plenty of big-name brands spread out across the King's Cross area but if you want to find somewhere different and totally charming, head for Word on the Water.
This bookshop come barge is one of the quirkiest bookshops in London, a truly independent business where you will always find something great to read.
They stock an interesting collection of books – new and used – but the owners are also an absolute charm to talk to if you need some recommendations too.
Coal Drops Yard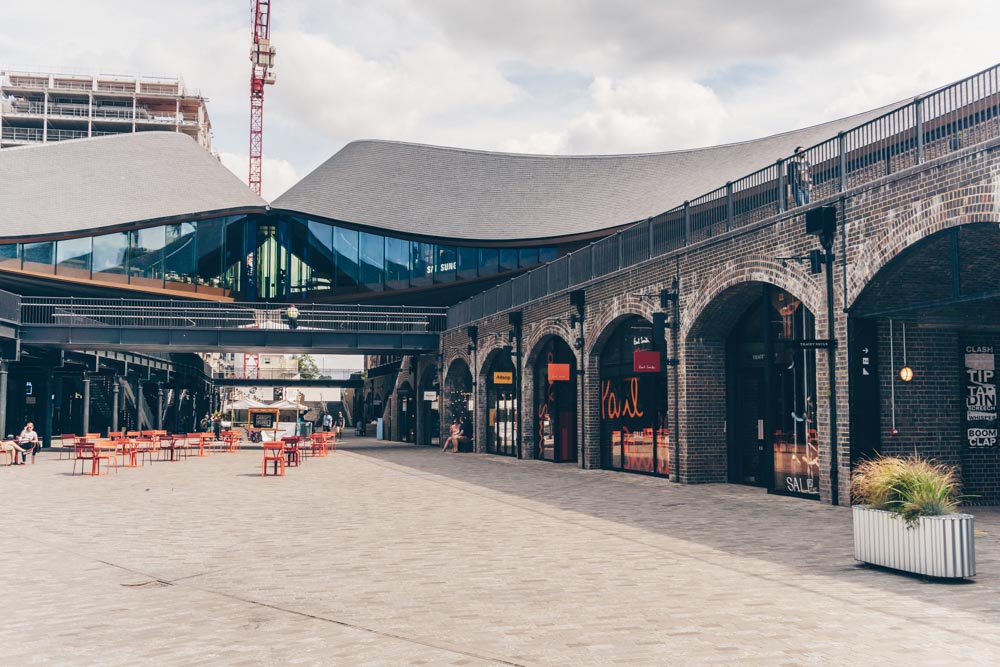 It may be relatively shiny and new but Coal Drops Yard has brought a new lease of life to what had been a pretty grimy part of King's Cross. These days, it's all about indie shops, cool bars, restaurants and cafes who know how to do a mean flat white.
Shopping wise, you're spoilt for choice – there are some brands, but also a charity shop run by Shelter (Boutique by Shelter), ethical menswear line Form & Thread and much more besides.
Canopy Market
Bursting into life on Fridays, Saturdays and Sundays, Canopy Market is the kind of market that was made for you to spend hours mooching in. Clothes, artisan products, food, drink – there's very little you won't find in the market's thoughtfully curated selection of traders.
Go with empty bags and some cash in the bank.

Map of King's Cross
Practical Tips for Exploring King's Cross, London
Tempting as it is to just stick to the redeveloped bit of King's Cross, venture beyond this to get a peek at the area's eclectic history.
If you only have time for drinks in one spot, make it the rooftop of the Big Chill Bar on a sunny day.
If you do want to grab a picture at the trolley outside of Platform 9 ¾ go early as lines get ridiculously long.
If the crowds and traffic of King's Cross are getting a bit much for you, head a few streets over into Bloomsbury where the streets are quiet, leafy and full of cafes and book shops. It's a lovely place for a peaceful afternoon, and one steeped in literary history.
St Pancras Renaissance
Victorian glamour with a modern touch
The five-star St Pancras Renaissance is the classic place to stay – if only because of the building alone. This is all-out elegance mere steps away from both stations.
The Standard
Quirky and eclectic contemporary hotel
Just across the road from St Pancras, The Standard is all about cool contemporary decor and fashionable style. One of the coolest five star hotels in the city.