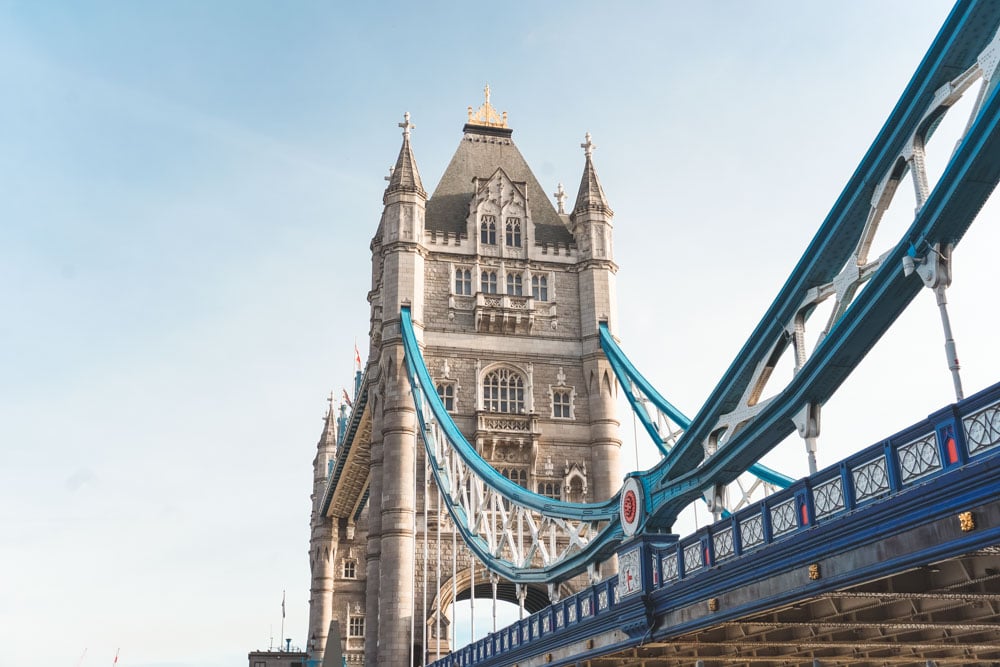 Ready to explore the best things to do in Southwark, London? We've got you covered with this guide to beautiful buildings, vibrant food markets, and the best places for shopping.
During the Saxon ages, Southwark (or The Borough, as it was named then) was known for being a market town that attracted the wrong kind of crowd. However, the area quickly shrugged off most of its negative labels in the 15th century, and soon became a haven filled with spas, inns, theatres, and country resorts to boot.
During the 16th-century, years of residents petitioning actually led to Southwark having a brief stint as part of the City of London – it was known as the ward of the Bridge Without, though the area never elected any councilmen.
Heard of a little-known writer by the name of Charles Dickens? Thought so. The area is also famed for its association with the Victorian author. From the prison which held his parents and the woman who was the inspiration behind Little Dorrit to Eckett Street, the area in which his novel Oliver Twist was based on.
A mix of Victorian and post-WWII architecture makes up most of Southwark today, and the area is filled with the bustling markets and cosy boozers that made it so popular all those years ago. You'll find most of these in Borough, which really is the foodie epicentre of Southwark.
Ready to discover Southwark?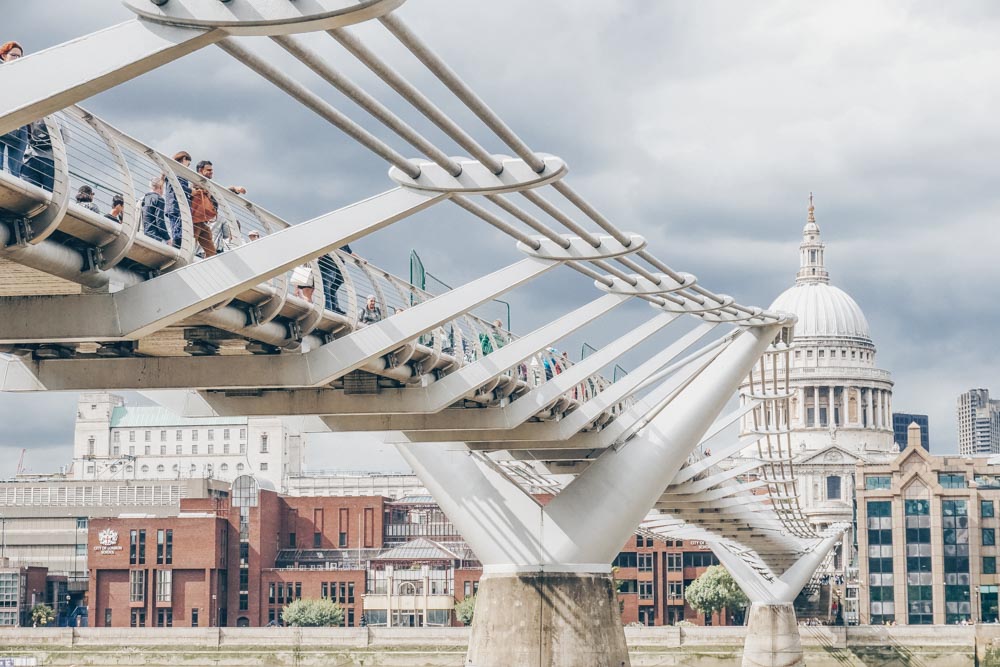 Things to do in Southwark
Delving into the spots you shouldn't miss.
Tower Bridge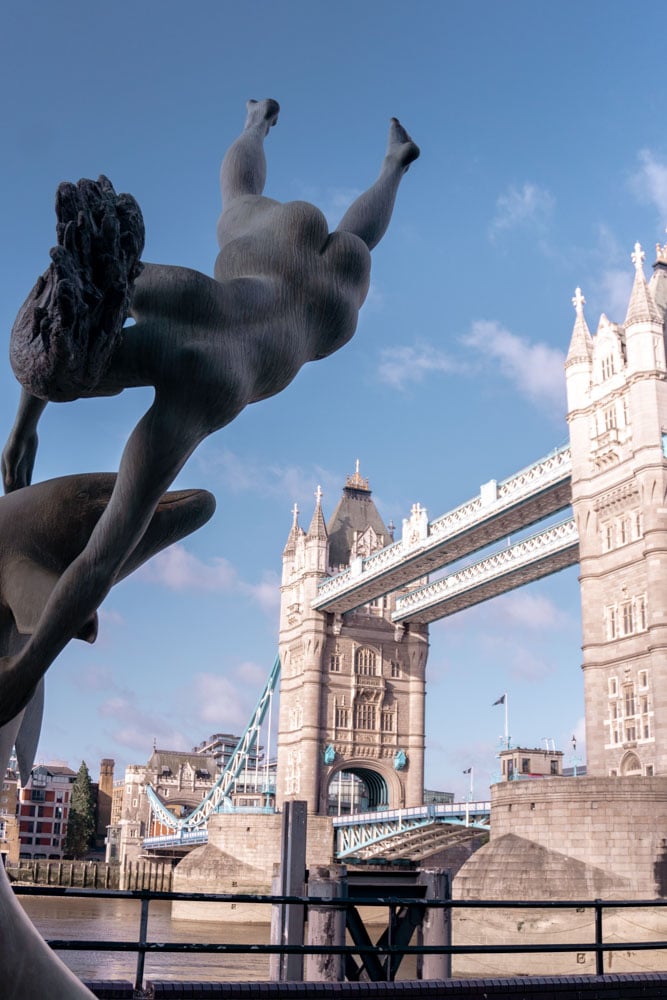 As one of the most famous landmarks in London, Tower Bridge was the brainchild of Sir Horace Jones, who was also responsible for other buildings in Victorian London (including Leadenhall Market and Smithfield Market).
You can actually walk over Tower Bridge, although the best photo opportunity can be found near The Girl with the Dolphin Statue near to St Katharine Docks.
The iconic bridge was first painted red, white, and blue in 1977 to celebrate the Queen's Jubilee and it was given its most recent spruce-up in 2010.
Tate Modern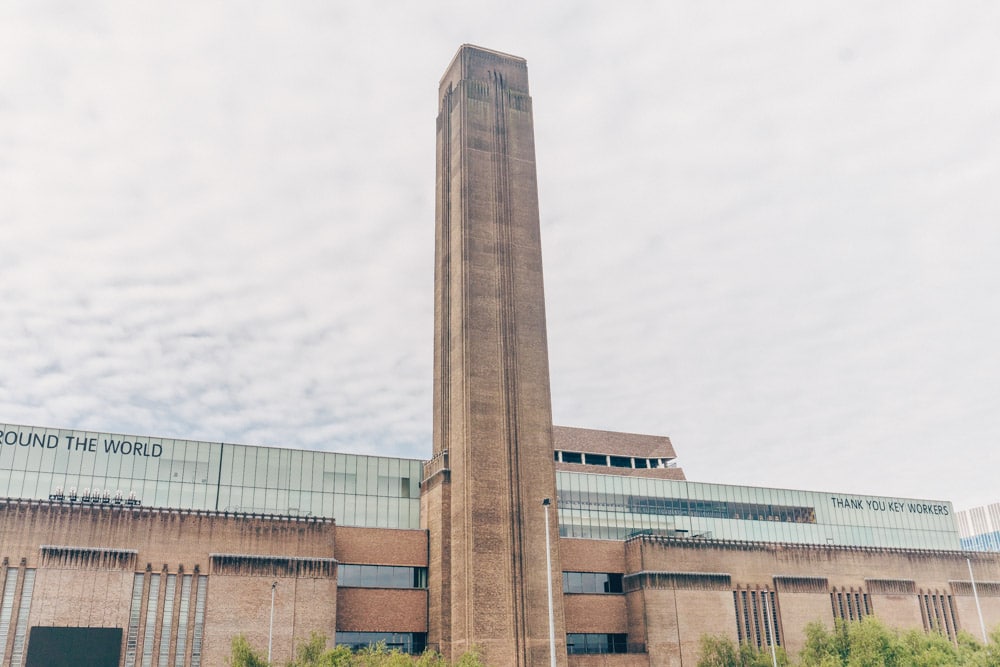 London is home to a number of free museums, although the Tate Modern is one of the best. Located on the South Bank of the Thames, inside an old power station, it's certainly one of the stranger-looking buildings in the capital.
Filled with modern art spanning from 1900 until today, you'll find work by the likes of Monet, Pollock, and Picasso, as well as some brilliant exhibitions for you to feast your eyes upon.
Borough Market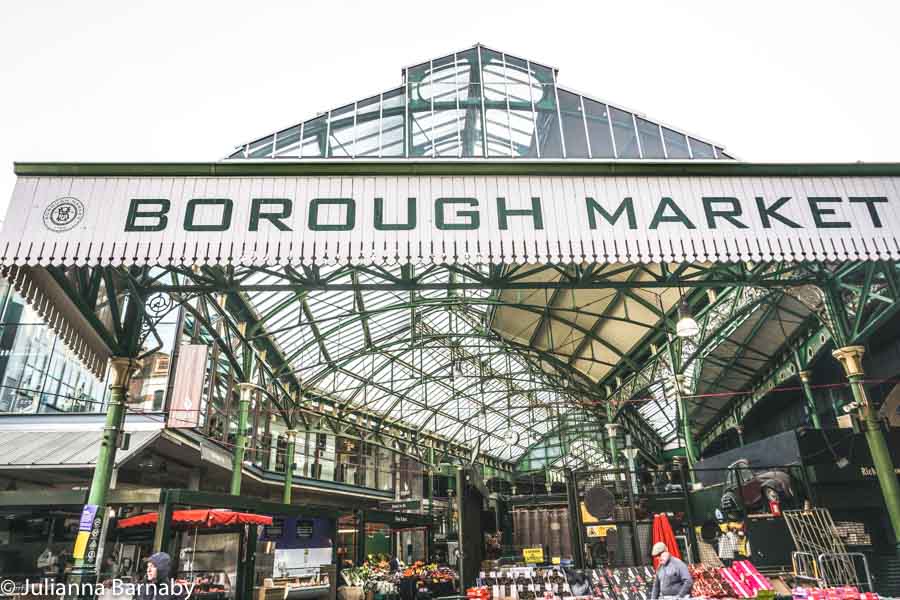 Oh Borough Market, we love you. While you should totally check out this article for the full run down on the food haven, it's basically a crime to visit Southwark without dipping into Borough Market for an hour or two.
Artisan bread, French cheeses, Asian dishes, fresh pasta… you name it, this 1,000-year-old market has got it.
The Clink Prison Museum
Fancy navigating a Medieval London prison? Step into The Clink Prison Museum if you dare…
In what is part educational tour, part entertainment spectacular (if you've ever ventured into the London Dungeons, the vibes are similar), you'll be taken on a journey into the life of a prisoner in what was one of the most famous prisons in England for more than 600 years.
Shakespeare's Globe Theatre
One of the best things to do in Southwark is to visit Shakespeare's Globe Theatre, the recreation of the very theatre in which Shakespeare would showcase his new plays.
Whether you want to go and watch Romeo & Juliet or A Midsummer Night's Dream (or any of the shows running, for that matter), or if you just want to see the theatre from afar, it's a surreal example of Elizabethan architecture and one of the most influential cultural buildings in London.
The Shard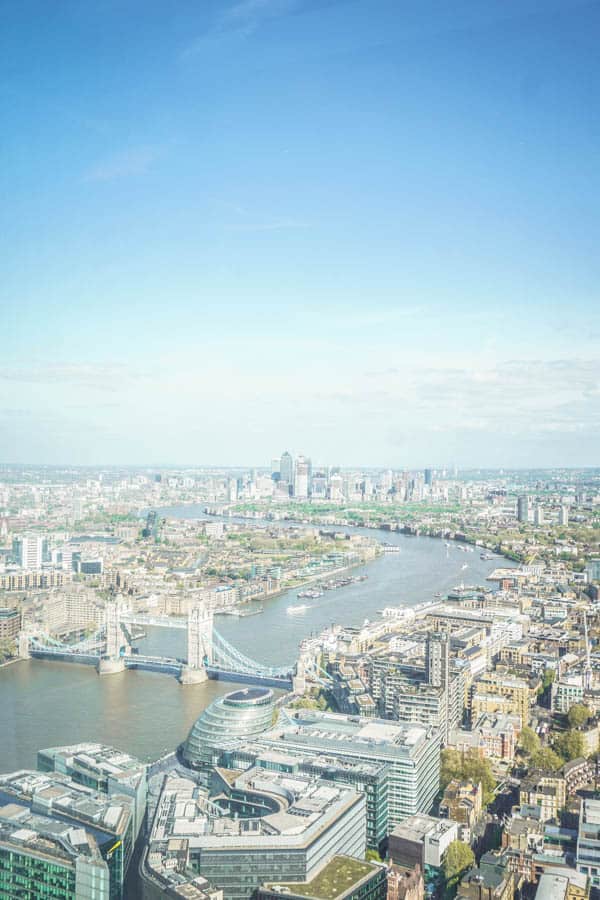 Whether you want to shop, eat, drink, or marvel at panoramic views of the capital, The Shard has got it all.
It's hard to miss this building, not just because it's the tallest in the UK – towering over the capital at 309.6m – but also because it's so unique.
Renzo Piano is the architect responsible for its striking neo-futuristic design, created to resemble a shard of glass.From guzzling cocktails at Gong to an indulgent stay at the Shangri-La Hotel, The Shard is a little bit (ok, a whole lot) of luxury in Southwark.
City Hall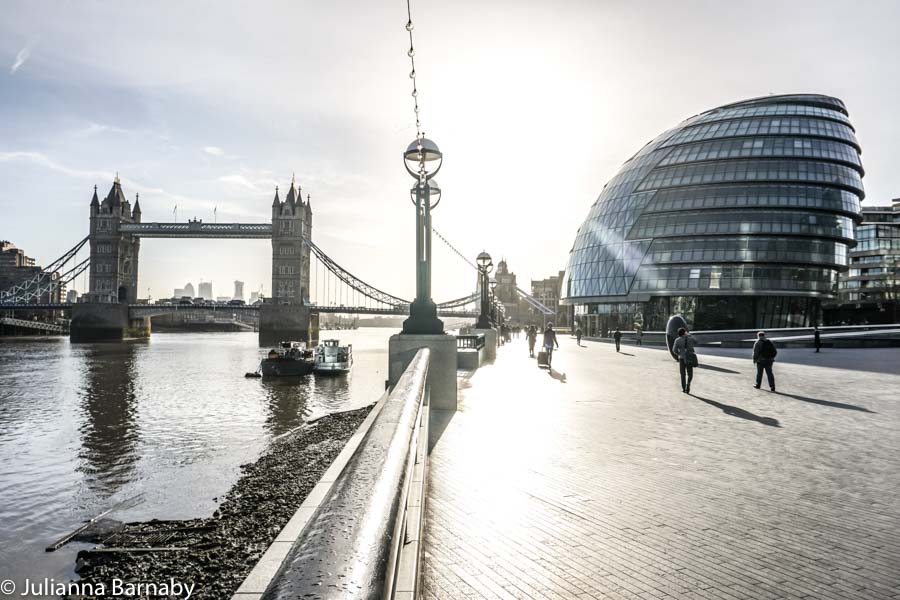 Sitting just beside Tower Bridge, City Hall is a unique-looking building that's open to visitors at certain times throughout the week.
This is actually the spot where the Mayor of London conducts all of his important business, though it's probably more famous for the ramp that spirals through the centre of the building, up towards the roof.
Millennium Bridge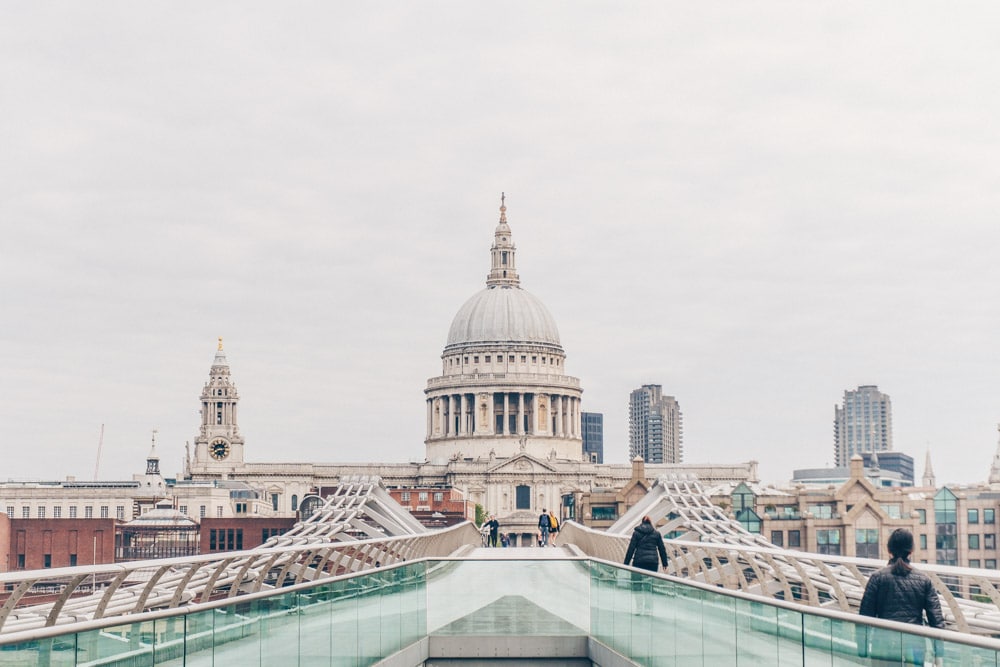 If you're looking for free things to do in Southwark, you've got plenty of architectural feats to explore – including the weird and wonderful Millenium Bridge.
Millennium Bridge is a baby of the bridge world at just 21 years old, and despite a rather rocky start (the bridge actually had to close for 10 minutes on opening day), it's one of the most popular crossings in the capital.
Not to mention the stunning backdrop of St Paul's that makes it worth a visit alone.
Fashion and Textile Museum
Budding designers and fashion fanatics alike will be in pure heaven at the Fashion and Textile Museum. The museum was first founded in 2003 by Dame Zandra Rhodes, though nowadays the museum is run by the capital's Newham College.
You'll be able to delve into the evolution of fashion throughout the years, flex your skills at a workshop, or even listen to a talk from famous designers and makers during your visit.
Southwark Cathedral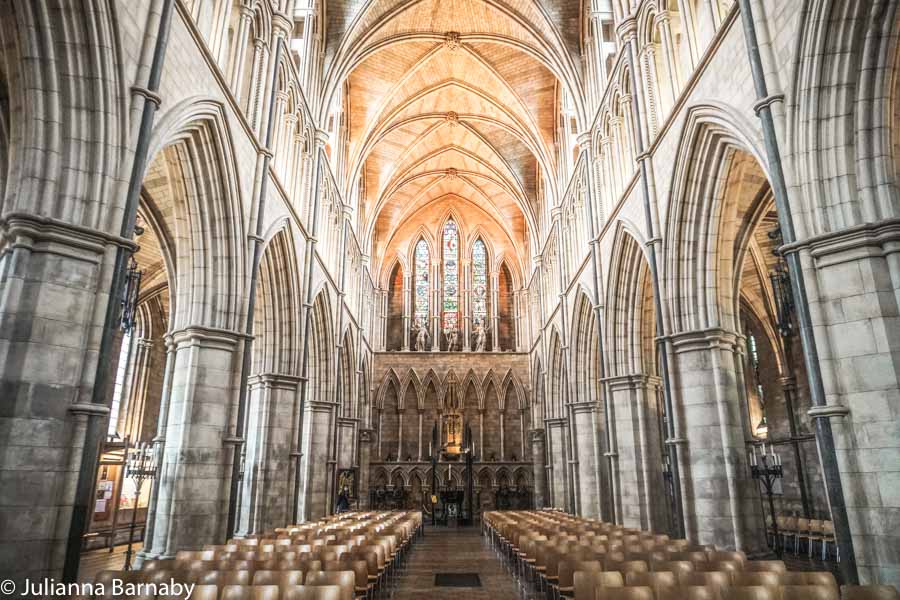 Standing in stark contrast to The Shard which towers over it, Southwark Cathedral is a little beauty that you should definitely take the time to discover.
Often overshadowed by some of the more famous Cathedrals in the capital (looking at you, St Pauls) this is an important landmark in the area that has welcomed an array of interesting characters over the years, including Shakespeare, Charles Dickens, and even John Harvard – a.k.a Mr Harvard University himself.
The George
You'll be able to spot plenty of National Trust properties in London, but The George in Southwark is one of the most instantly recognisable.
This 17th-century boozer is the last remaining galleried inn in London, and was even frequented by Charles Dickens when it was used as a coffee shop (you might even be able to catch a sneaky reference or two in Little Dorrit).
Once you've fully explored the area, no need to wonder what to do in Southwark, just head to The George and opt for a pint in this gorgeous protected pub.
Things to do in Southwark: Eating and Drinking
My favourite places to eat and drink in Southwark
Bermondsey Beer Mile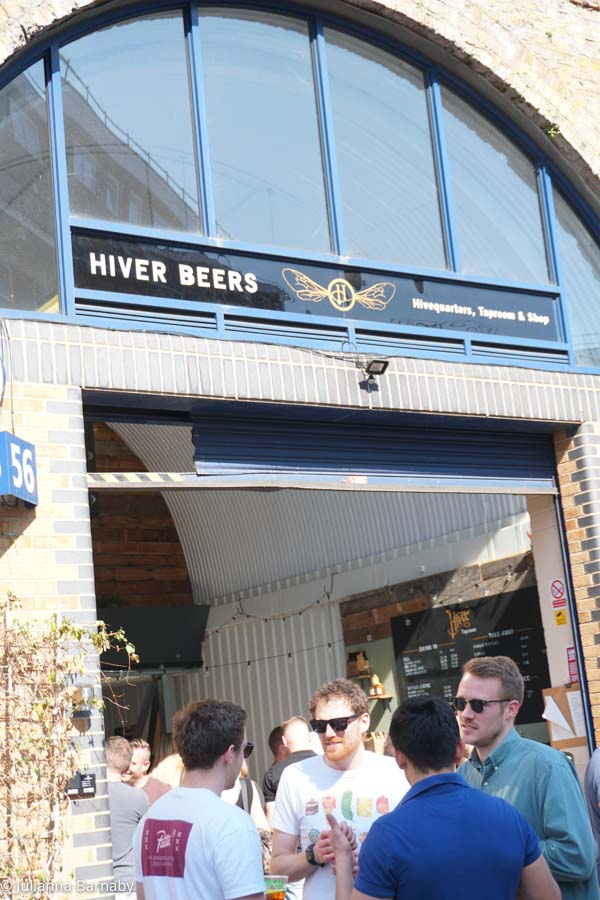 With over fifteen breweries and two gin distilleries, ​​the Bermondsey Beer Mile is a mile and a half of boozy goodness.
If you're a beer lover, make sure to head there on a Saturday when the tap rooms open to the public. You'll be able to make your way around the area, stopping at places like the iconic Southwark Brewing Company and Hiver (for a delicious honey-infused beer).
Vinegar Yard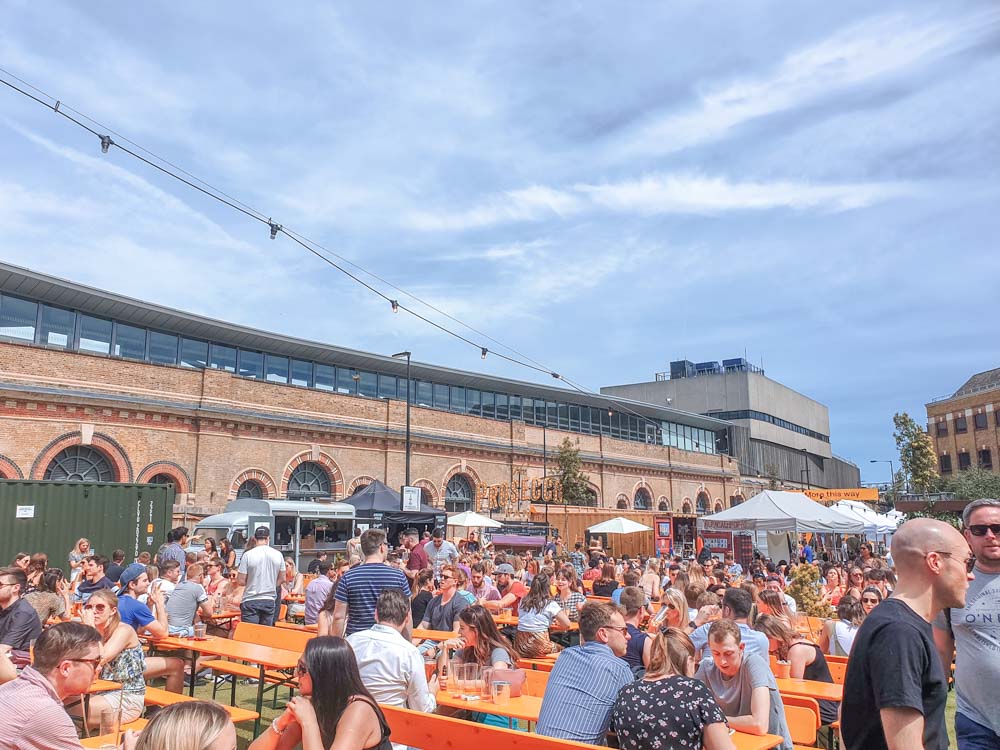 For an ultra-cool midday bev, head to Vinegar Yard. You can't go wrong.
This outdoor canteen-style venue boasts local craft beers, wines, and cocktails, as well as some delicious street food from the likes of Sugo and Baba G's.
Or opt for a hearty breakfast and coffee from The Gentlemen Barista, if you want to make a decent pit stop before a day of exploring Southwark.
Maltby Street Market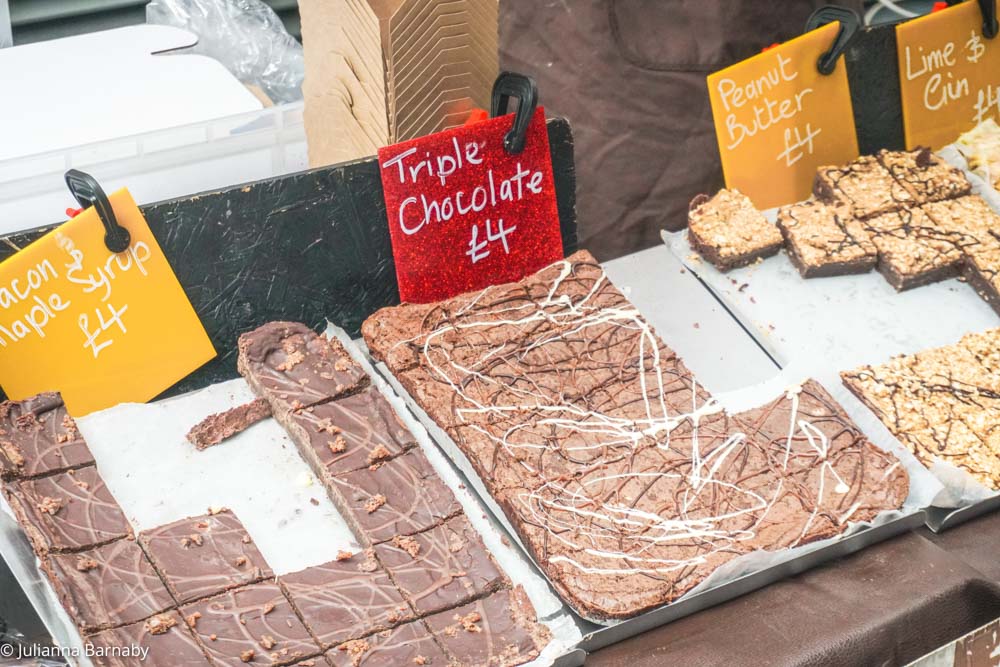 Similarly to Borough Market, Maltby Street Market is an all-round foodie pleaser. This smaller street food paradise sits underneath Victorian railway arches and boasts a carefully curated selection of vendors.
Grab a sweet snack at Bad Brownie or Waffle On, or fill yer' boots at The Beefsteaks, it's up to you – either way, you're in for a treat.
Flat Iron Square
Another of the many bustling food hubs in Southwark is the slightly more grown up Flat Iron Square.
Not just content with hosting a brilliant food market, the area also boasts indoor and outdoor bars, as well as the buzzy music venue, Omeara (which holds some crazy club nights throughout the year). Our top picks here include Tatami Ramen and Bar Douro.
Padella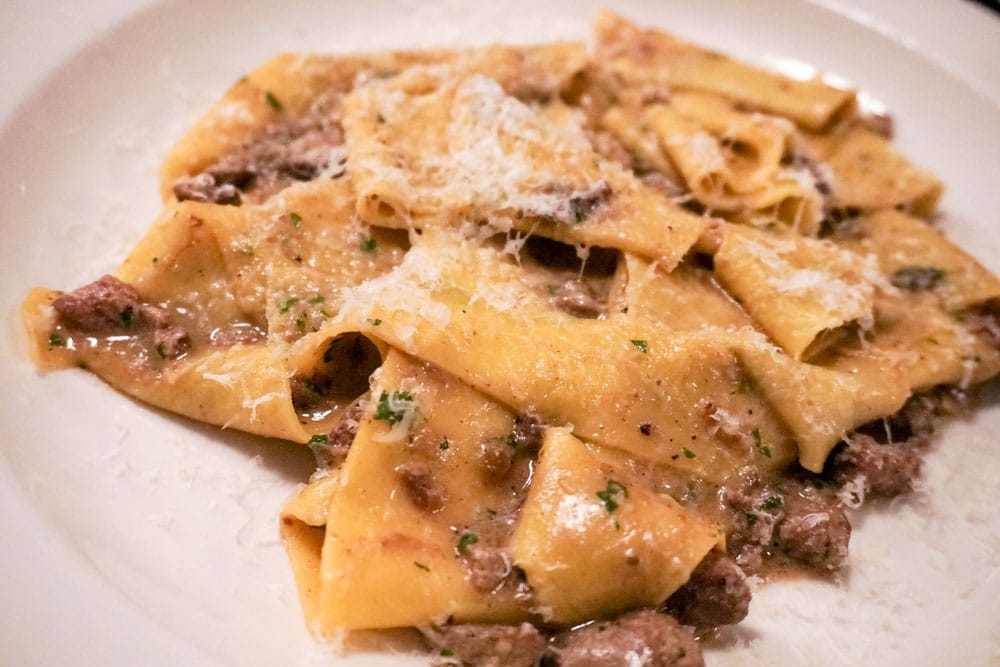 Technically Padella is located in Borough Market (along with a couple of other places in London), but it's so brilliant that it deserves its own special mention.
If the idea of delectable (and surprisingly well-priced) pasta dishes made by some of London's top chefs doesn't get you excited, I don't know what will. Order the Cacio & Pepe and a spritz to wash it down with and you won't go wrong.
Discover The Best London Brunches
Top Shopping Spots in Southwark
Hay's Galleria
Aside from being an architectural masterpiece worth exploring, Hay's Galleria is home to a number of well-known high street shops, along with chain restaurants and some independent retailers. It's a one-stop-spot for whatever you might need.
Map of Southwark
Marlin Apartments
Stylish Apartments
Fully furnished apartments near London Bridge.
Shangri-La at The Shard
Luxury Hotel
High-end hotel with stunning city views.
Read More London Guides
Love This? Save and Share on Pinterest!