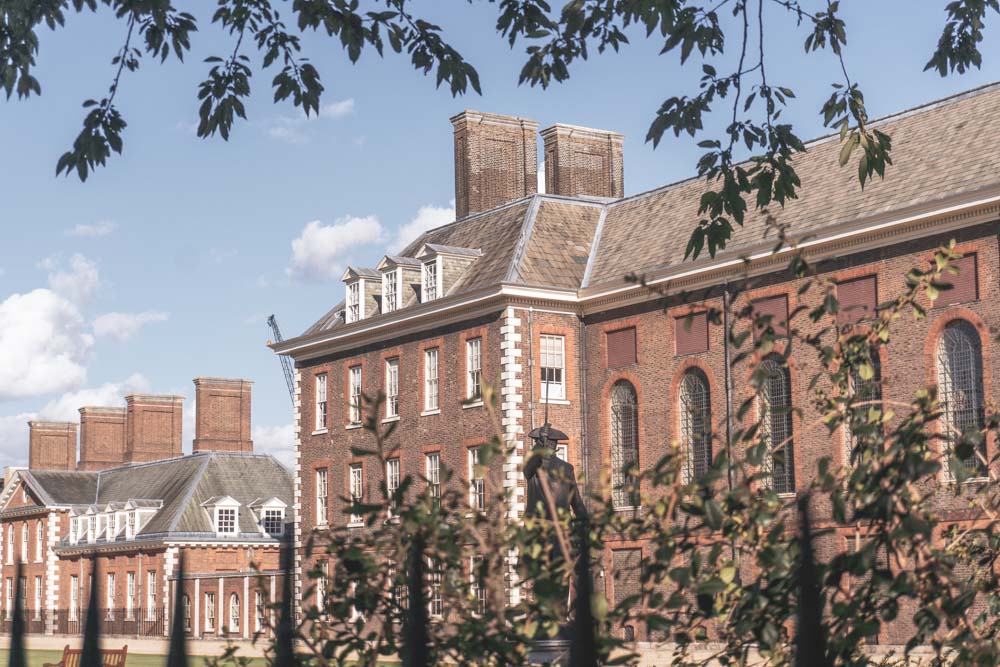 What did Chelsea do before that TV programme came out? Turns out, quite a lot.
One of London's historic (not to mention expensive) neighbourhoods, these are the things to do in Chelsea you shouldn't miss.
Chelsea – home of the football club, numerous swanky bars and restaurants and (of course) Made in Chelsea. Plumped in one of London's most expensive boroughs, it probably isn't any surprise to say that things round here aren't the cheapest.
Still, Chelsea isn't all just glitz and glam: you can still find traces of its former lives dotted around – whether that's a sign of Henry VIII's former royal palace or shops left over from the area's role in the Swinging Sixties. Add to that a beautiful botanic garden, theatres and a gorgeous stretch of embankment and you can see the appeal.
Discover the area with this guide to the best things to do in Chelsea.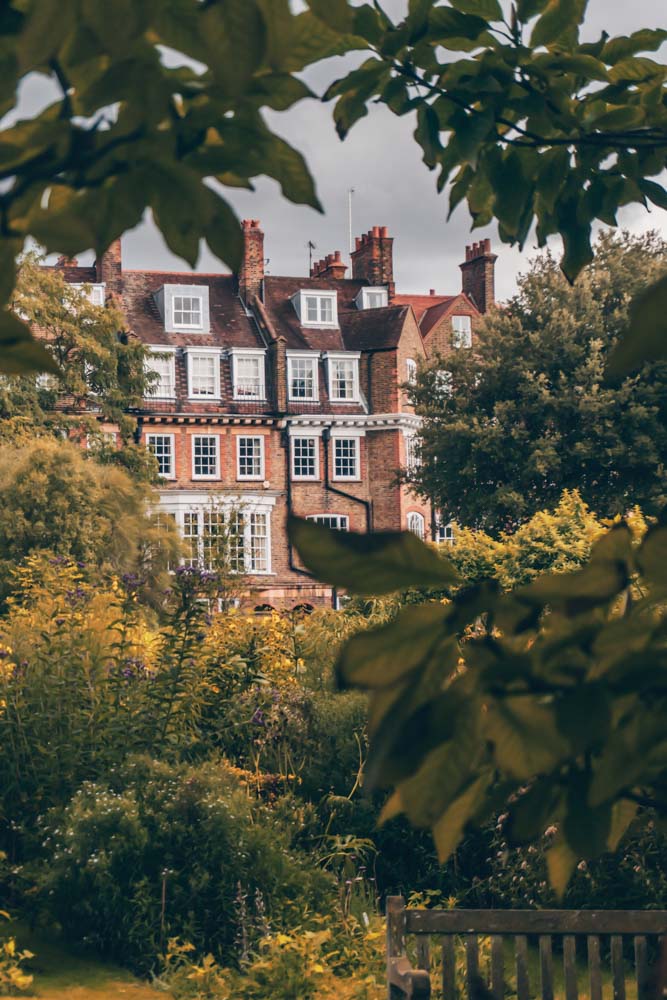 Top Picks for Things to do in Chelsea
Things to do in Chelsea
Delving into the spots you shouldn't miss.
Chelsea Physic Garden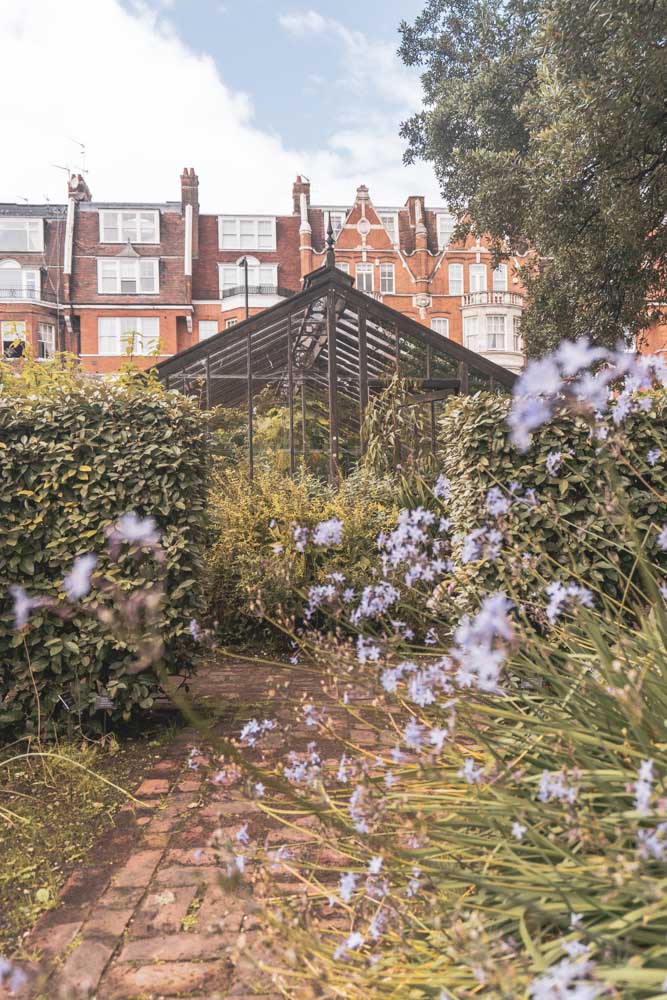 The delightful walled enclave of the Chelsea Physic Garden may be mere steps away from the Thames but you can easily miss it if you don't know it's there. Once inside, all that's left for you to do is stroll around the four acres of peace and quiet bursting with over 5,000 plant species from all over the world.
Arches framed by drooping hops, beds of sunflowers – the display changes with the seasons, perfectly manicured by the team of gardeners in charge.
Dating back to 1722, the garden is the second-oldest in the UK (the oldest is in Oxford), the land gifted to the Worshipful Society of Apothecaries by Dr Hans Sloane.
There's a brilliant cafe with plenty of al fresco seating (some of it covered for the colder months) – try the lavender scones, they're really something.
Saatchi Gallery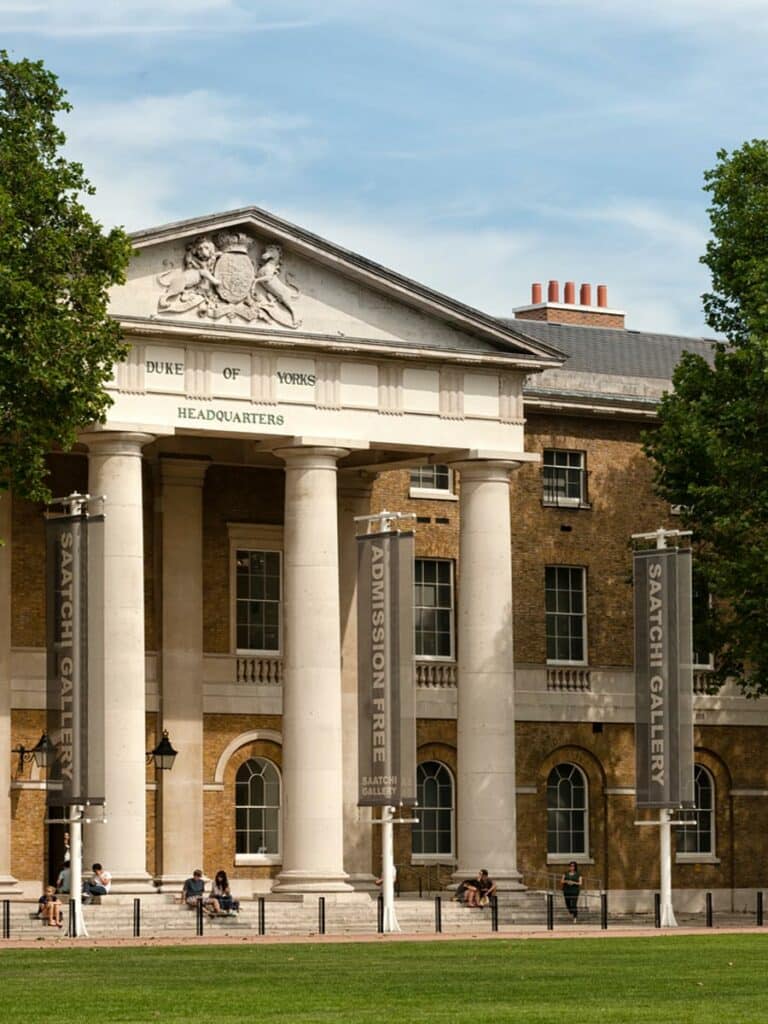 Back in the day, you used to find the Saatchi Gallery in a cavernous building just off the South Bank – but it's been showcasing its sometimes controversial and always engaging art collection down here in Chelsea since 2008.
There's an ever-changing roster of temporary exhibitions – currently it's a showcase of graduate work from London's art schools. Check ahead to see what's on.
Carlyle's House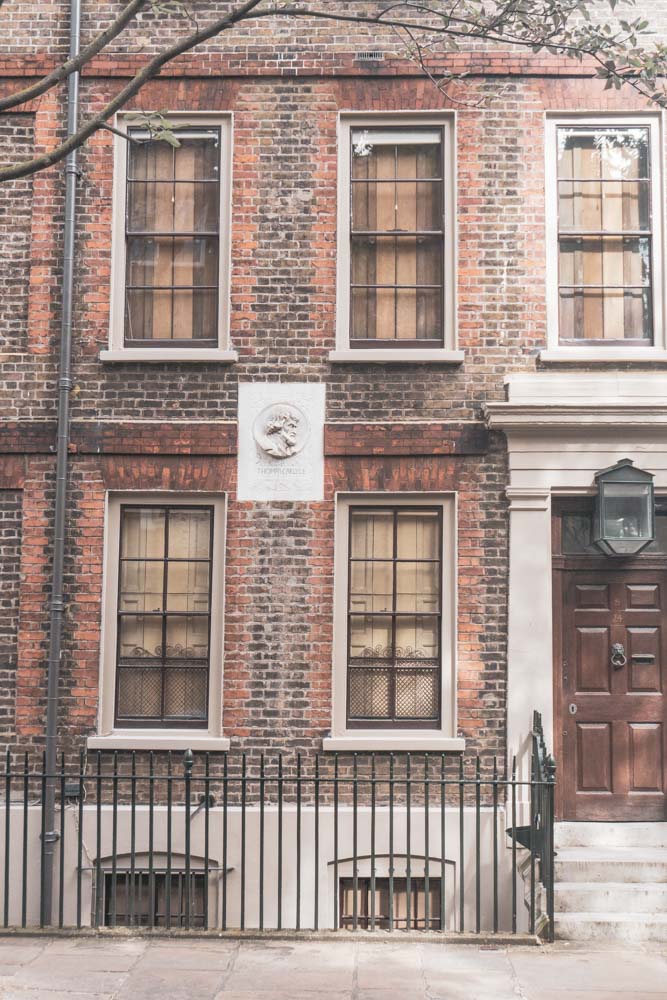 Set back just behind Cheyne Walk, Carlyle's House is a National Trust property and the former home of Victorian essayist and historian Thomas Carlyle.
The notoriously curmudgeonly Carlyle hosted many of the best-known writers of Victorian society here – including Dickens and Tennyson, creating a literary refuge that's been pretty much untouched ever since.
Clip n Climb Chelsea
Sadly Chelsea's massive indoor ski slope Chelski has permanently closed but if you want to get your adrenaline kicks, you can still scale the giddy heights of Clip n Climb Chelsea.
There are 22 separate challenges, geared towards every level of climber and each session comes with a 30 minute intro to show you the ropes (literally).
Go Blue Plaque Spotting on Cheyne Walk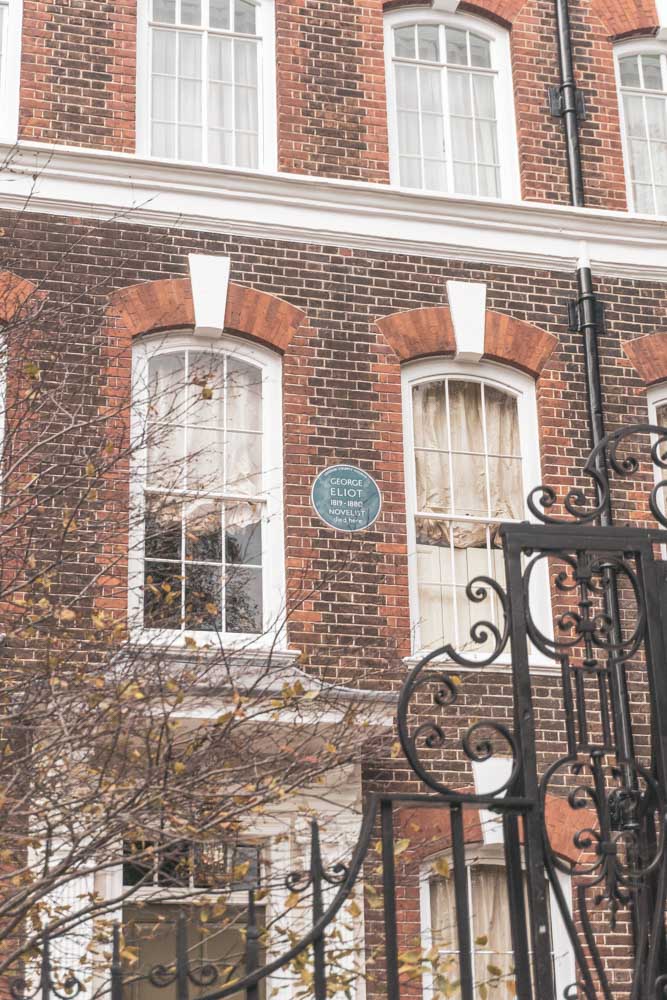 We mentioned that over the years Chelsea has had more than a few famous names take up residence in its streets – never is this truer than for Cheyne (pronounced chainey) Walk, the long mansion-heavy road that winds its way along the river.
Start at number three – where Rolling Stone Keith Richards and John Barrymore lived (though not at the same time).
Number four is the former home of George Eliot (real name Mary Ann Evans), number 10 was ex-Prime Minister David Lloyd George, 14 Bertrand Russell, 16 Daniel Gabriel Rossetti (rumour is he kept a kangaroo and a zebra here too), 48 Mick Jagger – and so on and so on.
American artist James Whistler, not content with living in one property on Cheyne Walk, actually lived in three at one point or another – numbers 21, 96 and 101.
As we said – a lot of blue plaques.
Oscar Wilde's House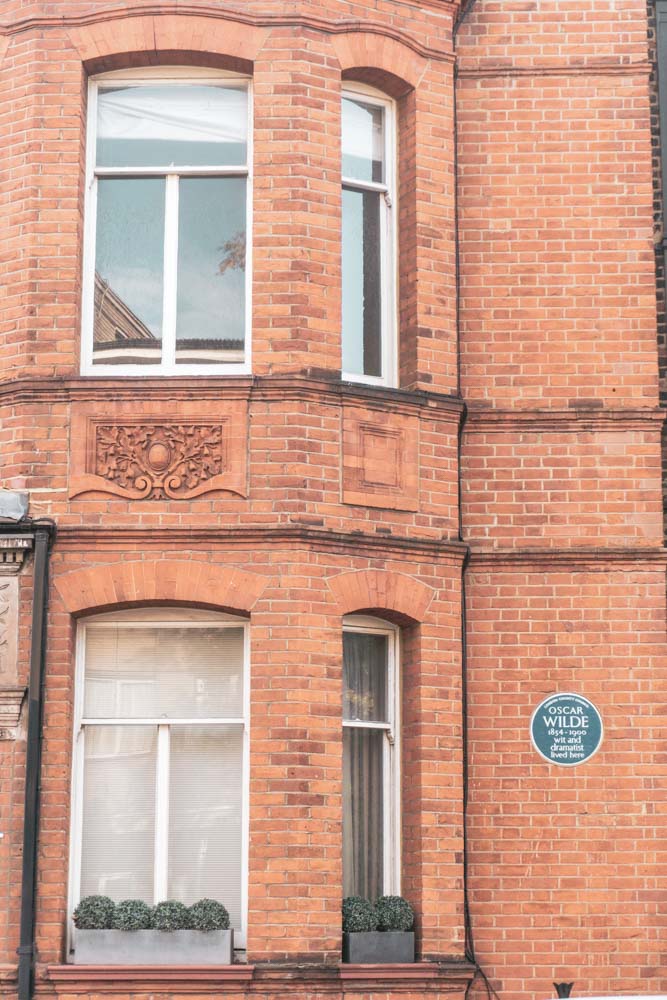 Few people captured the wittiness and sparkle of the fin de siècle age like Oscar Wilde. The author of famous plays including The Importance of Being Earnest (a personal favourite) and novel The Picture of Dorian Grey lived at 34 Tite Street.
This relatively unassuming house actually played a fundamental role in Wilde's notorious downfall that left him broke and finally dying in a seedy bedsit in Paris.
It was here that Wilde met Lord Alfred Douglas – Bosie to his friends – and started the relationship that pulled his life to pieces. Bosie's father, The Marquess of Queensberry detested the relationship and stormed the Wilde residence, threatening to horsewhip him if the relationship continued.
Fetter Lane Moravian Burial Ground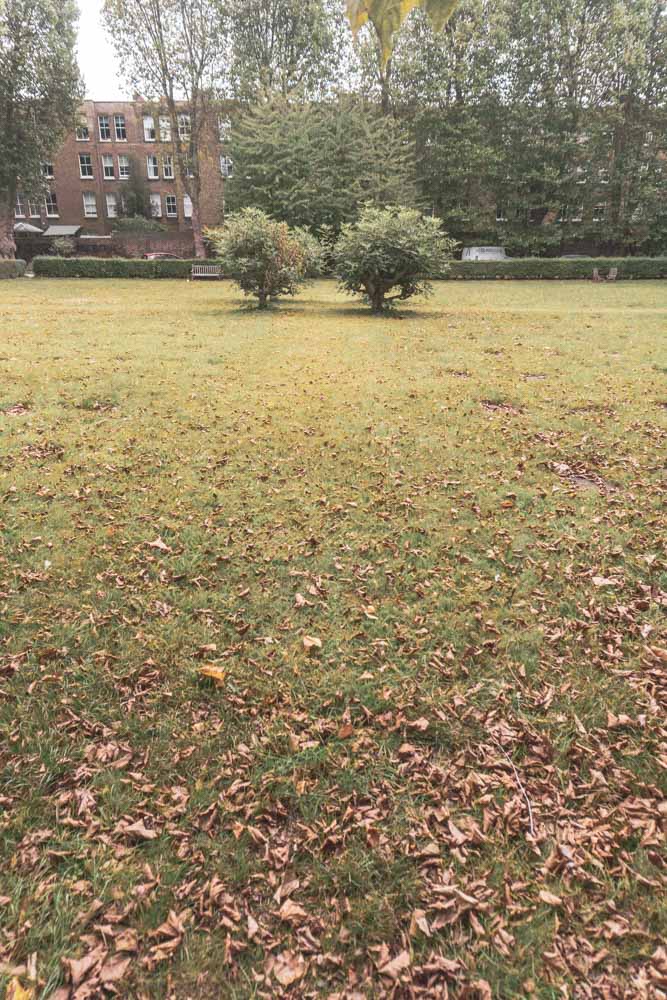 Wander off from the spenny precinct of the King's Road to find one of the most unusual things to do in Chelsea – the Fetter Lane Moravian Burial Ground.
Moravians first came to the UK from Moravia (now the Czech Republic) in the 18th century and their leader Count Zizendorf bought Lindsey House, Thomas More's former dwelling. He used it to set up the international HQ of the Moravian Church though the property was subsequently split up and sold off in later years.
Much more interesting today is the burial ground of the small chapel left behind. It doesn't look much like a burial ground, thanks to the Moravian's tradition for using equally-sized rectangular tombstones laid flat in the ground – a sign of everyone's equal importance in death.
The National Army Museum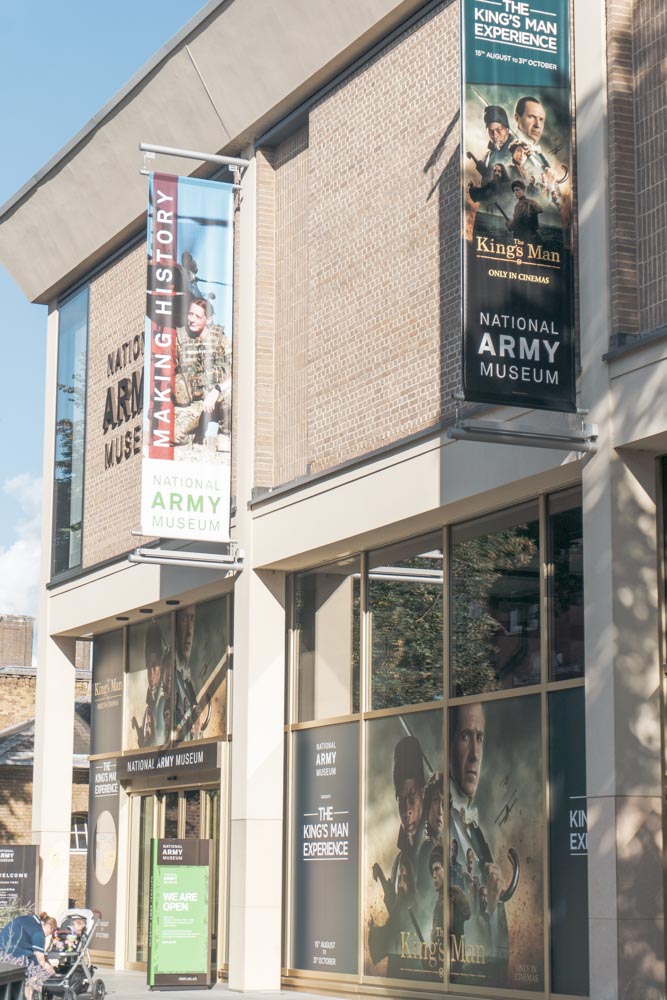 The contemporary buildings of The National Army Museum are home to one of London's most interesting free museums. The museum charts the history of the British Army and the Armed Forces, looking at life in the army, our relationship with it and its influence over our day to day lives.
Royal Hospital Chelsea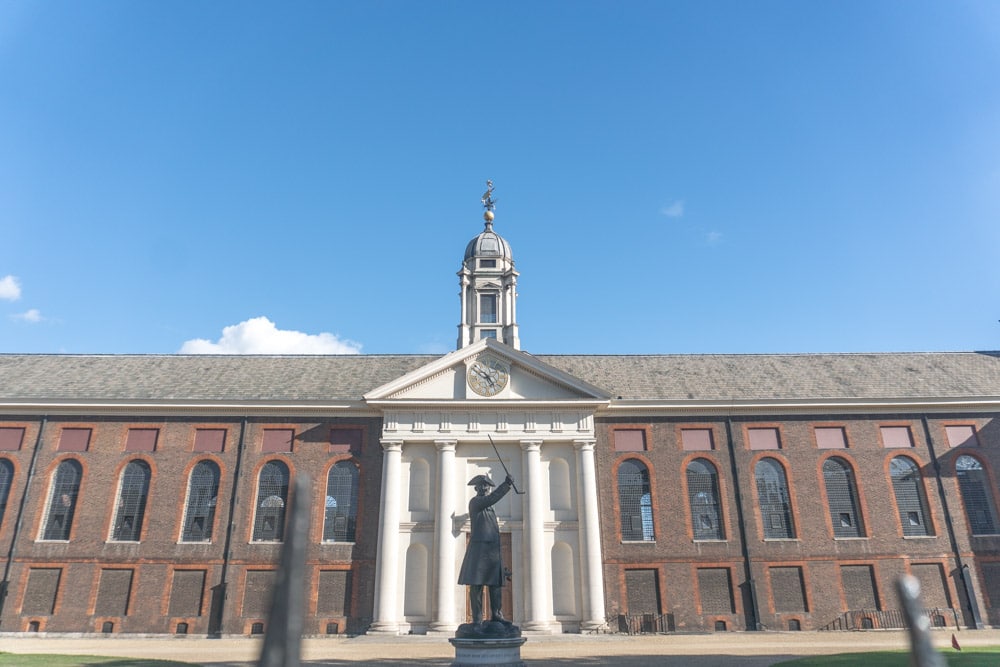 Designed by London's most famous architect – Sir Christopher Wren – the Royal Hospital Chelsea is one of the area's most striking buildings.
A guided walking tour with one of the resident Chelsea Pensioners is one of the most fascinating things to do in Chelsea: not only do they show you around the buildings but if you're lucky you'll hear a few snippets of insider gossip.
The hospital is actually a retirement home for army veterans – with the plush buildings forming the backbone of a tight-knit community. If you're lucky enough to snag tickets to RHS Chelsea, it's here in the grounds of the Royal Hospital that the decadent displays are put out on parade.
Royal Court Theatre
Chelsea's residents are lucky to have the Royal Court Theatre just around the corner, ready for them to pop into of an evening. The theatre is known for putting on some of the city's hottest tickets, with contemporary talent like Mike Bartlett and David Hare both appearing on the programme in recent years.
Cadogan Hall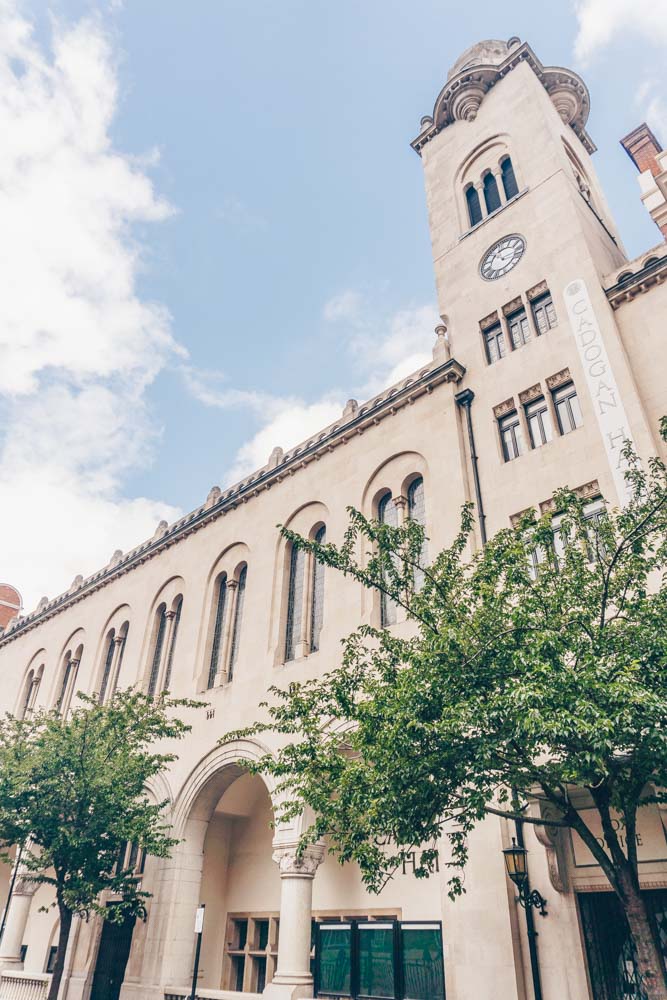 Sitting right on the cusp between Chelsea and Belgravia, Cadogan Hall is a concert venue and home to the Royal Philharmonic Orchestra. They host a diverse programme of events and concerts with jazz, classical and folk making frequent appearances alongside many talks and workshops.
Scope Out Some of London's Prettiest Streets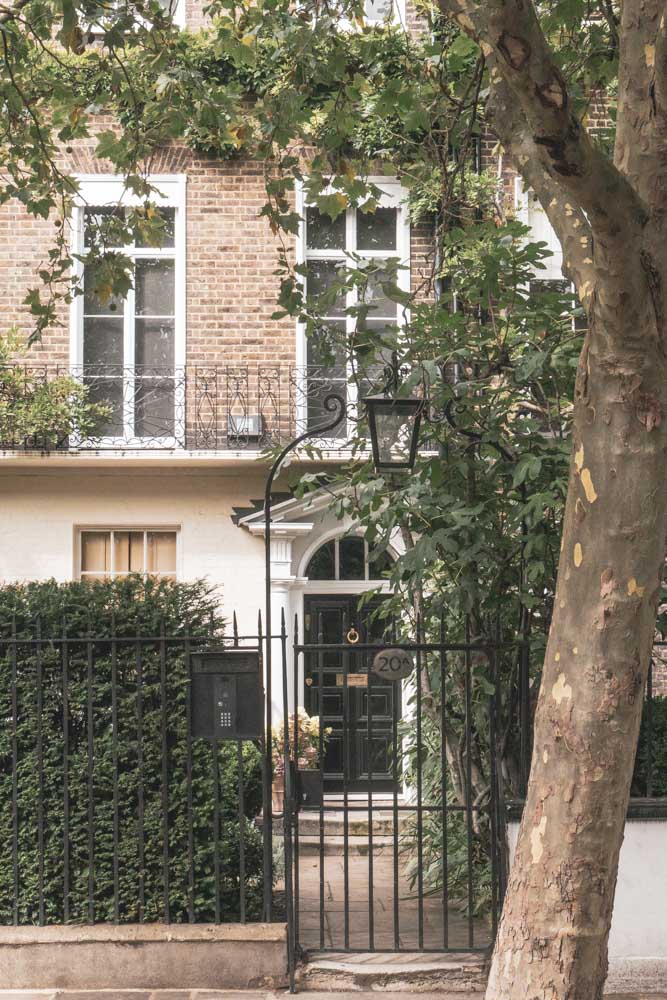 Notting Hill and Primrose Hill may get all the attention when it comes to colourful streets but Chelsea has a few contenders too.
Take a walk down Bywater Street with its rainbow parade of houses, Lennox Mews, Godfrey Street and Smith Terrace also provide the perfect backdrop for a 'Grammable shot or two.
Eating & Drinking in Chelsea
My favourite places to eat and drink around Chelsea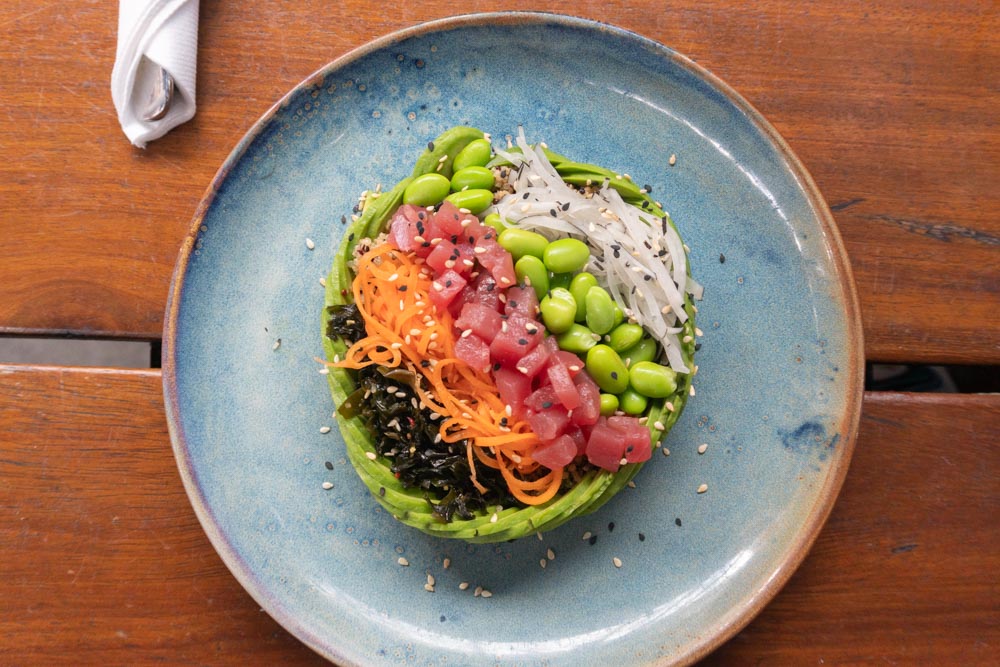 Bluebird Cafe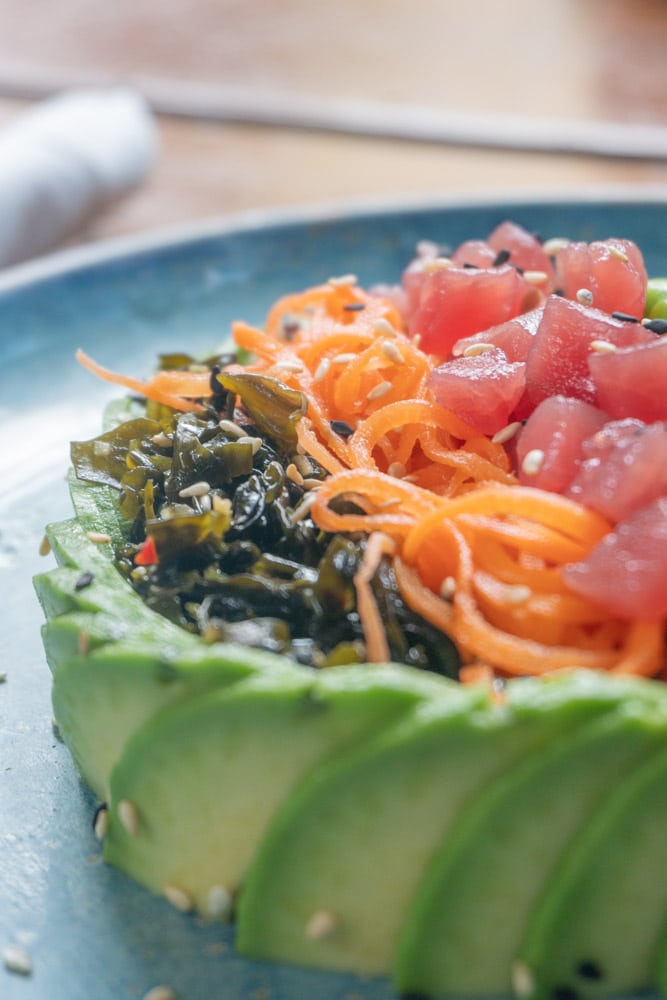 Made in Chelsea favourite Bluebird Cafe is one of the area's brunch hotspots. Opened by Terence Conran over 20 years ago the menu offers British cuisine with international influences at surprisingly reasonable prices.
Bibendum
Lodged in the iconic Art Deco buildings of Michelin House, it should come as no surprise that the food at Chelsea favourite Bibendum is nothing short of stellar. Claude Bosi's British menu uses seasonal ingredients to wow the diners – probably just as well given the building was Michelin's first HQ. Hands down one of the most romantic things to do in Chelsea.
Phat Phuc
One of Chelsea's best restaurants isn't one with white tablecloths or the kind of stiff dining you might expect from such an up-market neighbourhood. At Phat Phuc you'll be dining under an old marquee, ordering from a hole in the wall and squeezing around tables with a crowd of people you probably don't know.
If it sounds more like dinner in an heaving Asian food stand that's because it is. Phat Phuc serves a menu of Vietnamese cooking that is some of the best in the city, and does it in about as atmospheric a spot as you can find.
If you try one thing, make it the laksa. It's creamy beyond belief and carries a near perfect level of spice and juicy prawns. You really can't go wrong.
Kutir
Looking for Indian restaurants in Chelsea? You can't do much better than Kutir. This restaurant is set inside one of the many period townhouses that make up the buildings in this part of town and it's a beautiful setting for an excellent meal.
The food is somewhat-elevated Indian cooking with all the classics you'd want from a good curry house. The cooking has won them awards but perhaps its brightest accolade is that cater for pretty much any allergy under the sun, meaning basically anyone can eat here.
All that lovely, thoughtful cooking will be accompanied by some cocktails no doubt, perhaps something off their special menu of gin creations?
606 Club
If you want to unwind after a long day exploring Chelsea, the place to do it is the 606 Club, one of London's coolest jazz bars.
The venue may bill itself as a jazz club but they also host musicians playing soul, latin, R&B and more. Jazz is a core tenet of what they do though, getting in some top-quality musicians to fill the stage and acting as a venue for the EFG London Jazz Festival.
You'll be able to catch something interesting pretty much any time you go here, plus eat some great food while you watch the show.
Shopping and Chelsea are synonymous thanks to the fame of the King's Road. You won't find quite the same number of indie boutiques as its heyday in the sixties but it's still a great place to shop.
You'll find the most expensive brands like Hermes and Cartier scattered around Sloane Square whereas Lots Road is the place to go for antiques.
The Furniture and Arts Building (FAB)
It pretty much says everything you need to know about FAB that it used to go by the name of The Furniture Cave. Cave by name, cave by nature FAB is more than large enough to get lost in – I wouldn't blame you if you left a trail of breadcrumbs a la Hansel and Gretel to find your way out again. Crammed with fine and decorative fine arts, it's furnished no end of the city's poshest residences.
World's End Bookshop
One of the best secondhand bookshops in London, the unassuming shopfront of World's End Bookshop may be at odds with the opulence of the rest of the King's Road but it wears its welcoming air with pride. They're ridiculously friendly and knowledgeable – little wonder that it's built a reputation as a haven for the city's book-lovers.
King's Road
Without a doubt the number one spot for shopping in Chelsea is the King's Road. Thank in part to the hit TV show Made in Chelsea this busy shopping street has seen its fair share of attention in recent years, but the King's Road owes its fame to the 60s.
It was back then that designers like Vivienne Westwood and Mary Quant opened stores on the street at the same time as reinventing fashion, changing it into the styles we recognise of the 60s today.
And if you're going down King's Road today you'll notice that legacy still alive in the boutique designer stores, fashion emporiums and of course, all the stylish people shopping in them.
Practical Tips for Exploring things to do in Chelsea
Book your tickets in advance: if you're planning to go to the a show at The Royal Court or Cadogan Hall.
The Chelsea Physic Garden is one of the area's most beautiful spots – be sure to put it on your Chelsea itinerary.
If you only go to one eatery, make it Bluebird Cafe, it's wonderful.
Where to Stay in Chelsea
There are plenty of gorgeous boutique hotels and cool Airbnbs in Chelsea for your stay.
Blake's
Plenty of Personality
Blake's is heralded as London's original boutique hotel. Even today, the opulent property designed by Anouska Hempel is one of the best places to bed down in the city.
Map of Chelsea