Set against the south bank of the Thames, Waterloo is a hubbub of cultural sights, tourist attractions, and a mezze of watering holes where commuters gather for a post-work drink.
Don't miss this insider's guide to the best things to do in Waterloo.
Not sure where to start? I've got you covered with this guide to fun things to do in Waterloo, London.
Top Picks for Things to do in Waterloo
What to do, where to drink and where to eat….
Things to do in Waterloo
Delving into the spots you shouldn't miss.
Venture Underground to The Vaults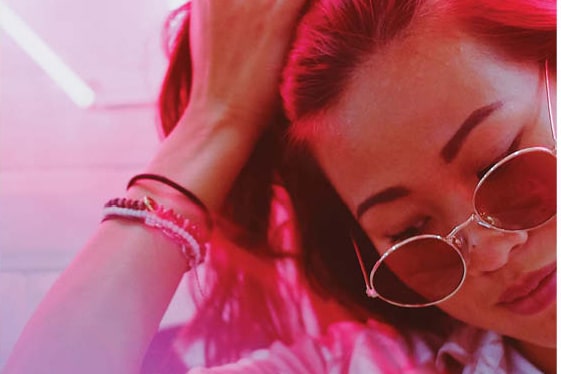 Make your way underneath the unassuming Waterloo Train Station and you might just stumble across The Vaults, an alternative arts venue hidden underground.
The venue itself is a quirky mix of neon and graffiti – a million miles away from the concrete jungle above.
There's plenty on at The Vaults, from secret jazz club nights to performances from independent theatre groups. It's really one of those places that you have to see to believe.
Read Next: The Free Museums in London You Shouldn't Miss
Get a New View on The London Eye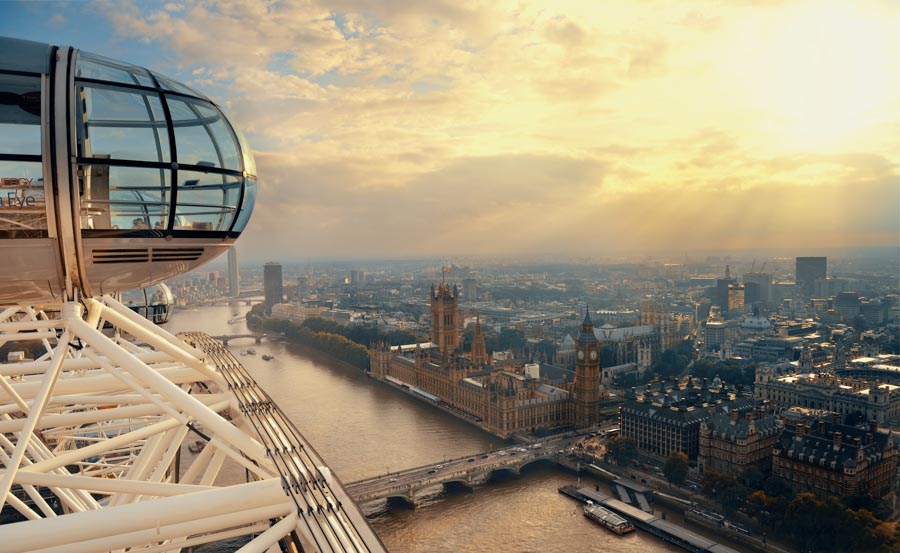 Cliche? Yes. But it has to be done at least once in your life.
Head towards Southbank and board a capsule on The London Eye to see the city from a new point of view. If you fancy a drink (who doesn't?) opt for the new pub pod, and enjoy a craft beer or gin as you rotate over the Thames.
Read Next: The Top Tourist Spots in London
Wander along Southbank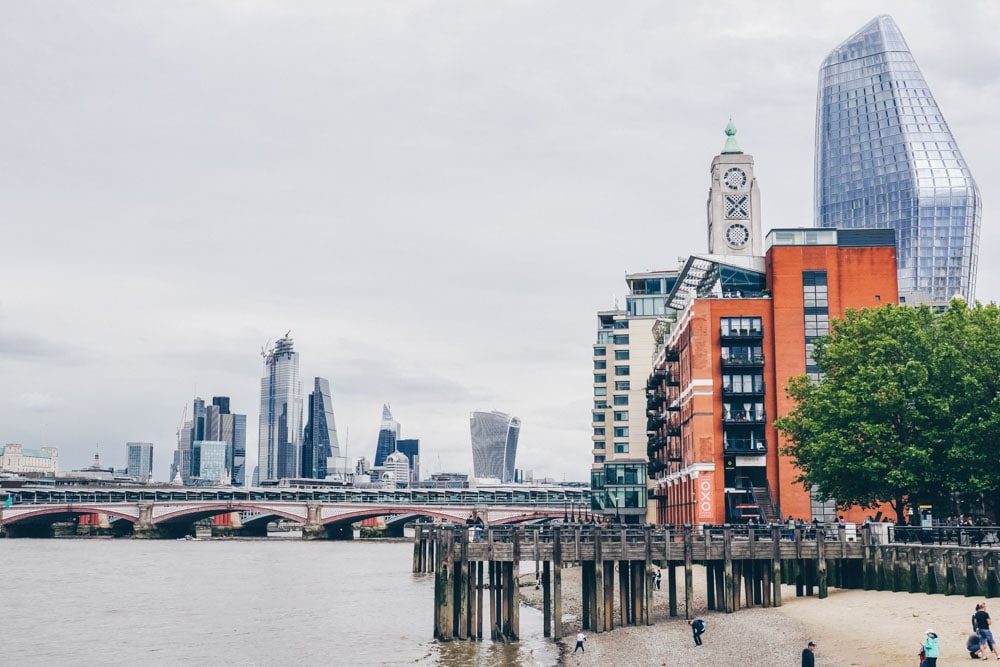 There's plenty to do in the Southbank area near London Waterloo, whether you'd like to hit up the tourist attractions, check out some brilliant street food, or go shopping at indie retailers.
Planning ahead? My favourite time to visit Southbank is at Christmas, as the pretty market that sits there is one of the best in London, but it's also usually quieter than the likes of Winter Wonderland.
The Old Vic Theatre
Ready for some culture? Be sure to pay a visit to The Old Vic Theatre on the corner of the Cut for an evening of entertainment. Shows here range from quirky performances by smaller theatre groups to much-loved plays like A Christmas Carol and Into The Woods.
And who doesn't love an excuse to don your fancy gear and head to the theatre?
Relax at The Jubilee Park & Gardens
Although London boasts plenty of beautiful gardens that you should take time to explore, Jubilee Park & Gardens is particularly lovely, overlooked by The London Eye.
This is a haven within central London and the perfect place to relax with a picnic on a warm day before a stroll along Southbank.
Marvel at The Graffiti Tunnel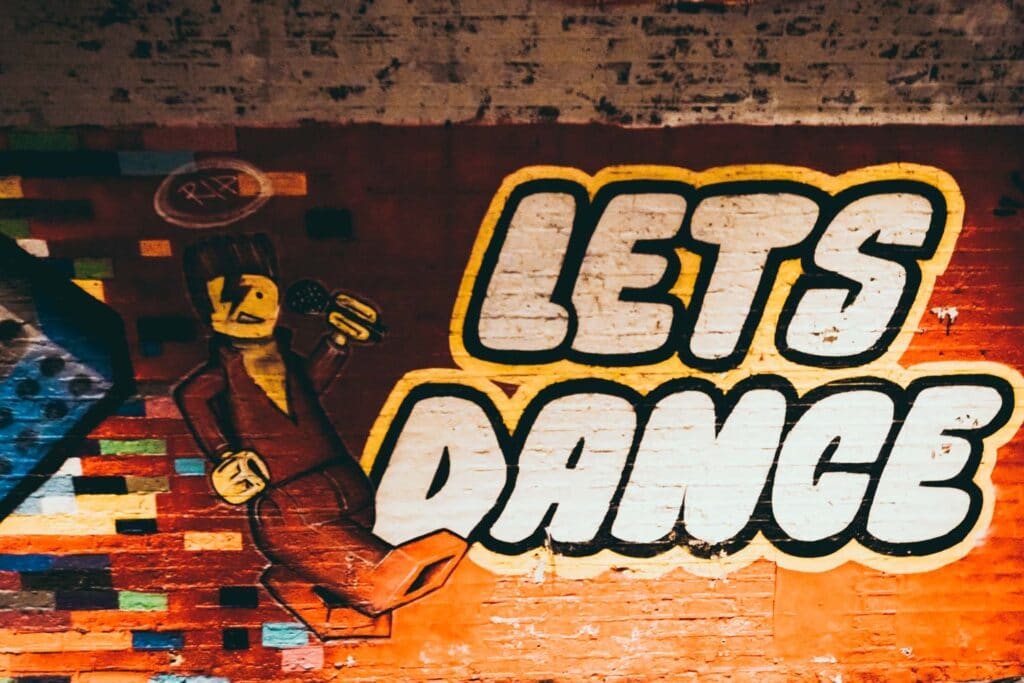 If you don't fancy The Vaults, I still recommend heading to the Leake Street Graffiti Tunnel under the railway arches, as it's one of the quirkiest Waterloo attractions.
Inside Leake Street, you'll find plenty of street food stalls, cafes, and bars, all whilst surrounded by some of the coolest legal graffiti in London (and there's a LOT, so that's saying something).
Spot Creatures at The Sea Life Centre
Another tourist hit near London Waterloo is The Sea Life Centre, just along from The London Eye.
It's pretty rare to be able to see animals like this in central London, and if you've got kids, this is the perfect way to spend an afternoon – and, let's be honest, London weather can't always be guaranteed, so this is a great way to escape the rain.
Detour Through Waterloo Station
A slightly strange one, but it's impossible to visit Waterloo without at least walking through the iconic train station. Steeped in years of history, there's not too much to actually do here, but it's a great one to tick off the bucket list.
Make sure to keep an eye out for the clock in the centre – yes, it's the one where Only Fools' Del Boy meets his future wife for the first time.
Top tip: It gets mega-busy here during rush hour, so try to visit during the middle of the day so you can appreciate the UK's largest and busiest station.
Experience Surrealism at the Dali Universe
Attempt to enter the mind of famed Spanish artist Salvador Dali at the Dali Universe's permanent exhibition. Located at County Hall, Beniamino Levi has dedicated his entire life to collecting works from Dali, and wow, I'm so glad he has.
Paintings shown here include L'œil Fleuri and Spellbound, alongside sculptures, furniture, and his original tarot collection that he individually painted.
Top Shopping Spots in Waterloo
Gabriels Wharf
There's plenty of shopping places near Waterloo station, but take a short 10-minute walk towards Southbank and you'll stumble across Gabriels Wharf. There's a variety of things to do here, from shopping to eating and drinking, and this area boasts plenty of independent retailers.
The area has a very Brooklyn, New York feel to it, and so it's a really fun place to do some shopping, grab a coffee, and spend the afternoon people-watching.
Eating & Drinking in Waterloo
My favourite places to eat and drink around Waterloo.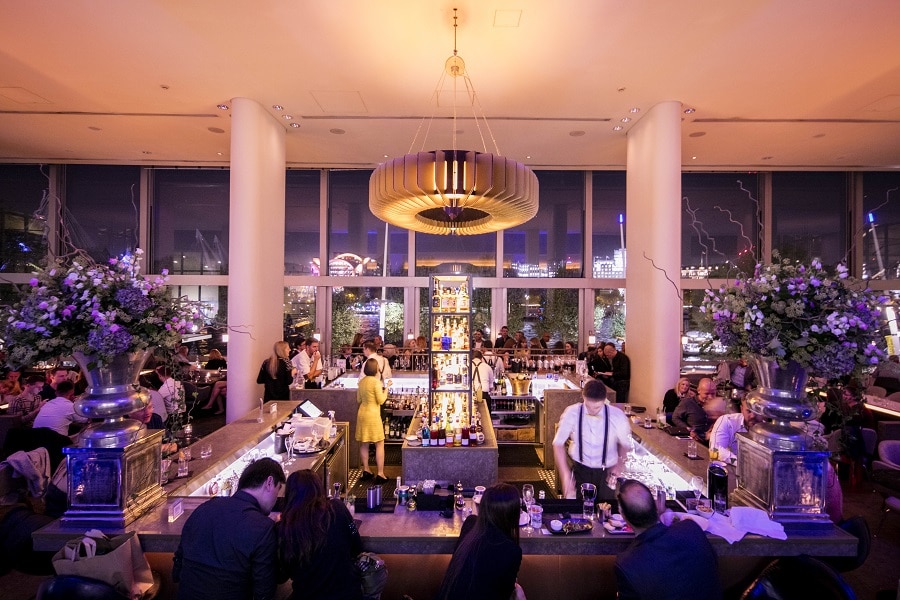 Tonight Josephine
If you're looking for a bar in Waterloo, make your way to Tonight Josephine and prepare to quaff cocktails in this girl-power haven.
A vision of pink and all things women, if you want a bar where the drinks are as great as the insta opportunities, this is your best bet. That said, Tonight Josephine is notoriously snug, so make sure you book a table in advance.
Jerk in da Park
Ready for some Caribbean heat? Jerk in da Park's street food stall can be found nestled in Waterloo's Millennium Green, near to the playground, and serves up delicious meaty dishes.
The menu changes often, but you're pretty much guaranteed tasty jerk chicken, rice and peas, and oxtail, along with other daily specials. All washed down with homemade juice. Delish.
Bar Elba
If it's a fun evening filled with cocktails you're after, Bar Elba is the best spot in Waterloo (aptly themed after Napoleon).
The rooftop bar is the perfect viewpoint out over the city, and paired with their delicious hibiscus margarita, you're sure to be in for a good night.
If great drinks and pretty views weren't enough, Bar Elba also hosts regular cinema nights where you can watch classics, new and old, on the big screen under starlight.
Cubana Restaurant
Cubana is undeniably one of the best places to eat in London Waterloo. Not only is the interior super fun, but there's a cracking selection of food and cocktails.
Tapas and seafood is the speciality here – I highly recommend opting for tapas to share, so you get to try lots of plates. And for drinks you've got classic mojitos and rum-based drinks, alongside sangrias, beers, and wines.
Still not convinced? Cubana often have live music nights, so you can really pretend you've escaped to Havana.
Waterloo Tap
Waterloo Tap serves up what they describe as the freshest beer known to humanity – and you have to visit to see if you agree. With 21 keg beers and 5 cask beers on tap, choose between classic ales and craft beers (or opt for a cider if you prefer).
Feeling peckish? Whilst I'd usually say to avoid bar snacks, Waterloo Tap offers an incredible soft baked Bavarian pretzel, complete with zingy mustard on the side.
Skylon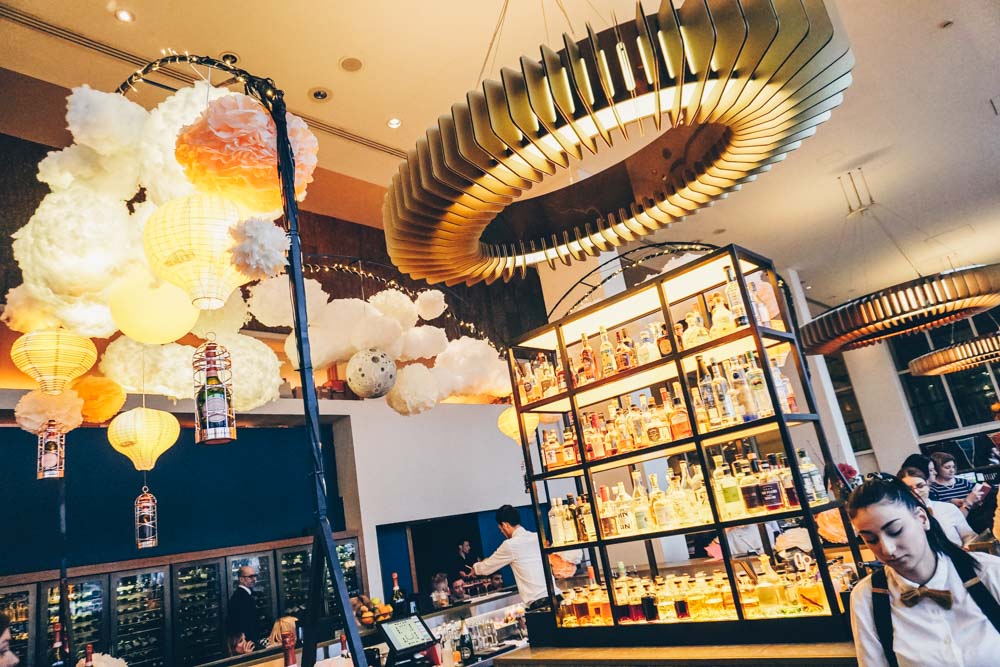 For a fancy fine-dining experience, Skylon provides unparalleled views over the Thames from a seat in their restaurant that blends modern interior with 1950's touches.
At £32 for three courses, this is as reasonable as you're going to find in central London, and with dishes including pan fried chalk stream trout and burnt Cambridge cream with brandy snaps, I think you'll agree that it's worth splashing out here.
Skylon also offers a brilliant brunch, so you can have a little bit of luxury no matter the time of day.
Discover The Best Restaurants with a View in London
A Brief History of Waterloo
Taking its name from the infamous battle held in Belgium, London Waterloo has plenty of historical connections that can be seen throughout the station and its surrounding areas.
London Waterloo Train Station opened originally in 1848, but it didn't become so important until the early 1900's when it was redeveloped, and more recently, it's a busy hub for travel to the rest of the UK and even France and Belgium.
Today it's part bustling business district, part tourist destination. With a vibrant arts and cultural scene, there's an ultra-cool undercurrent that runs through the area and can be seen in the quirky cafes, bars, and restaurants that are dotted throughout the district, as well as in the theatres that dominate Waterloo.
Map of Waterloo
H10 Waterloo
High-End

A modern and stylish hotel with a pretty rooftop terrace.
Wellington Hotel
Cosy Escape

A quirky gastropub hotel located close to all the main tourist attractions.
Where to Stay in Waterloo
A guide to the area's best hotels for your stay.
Read More London Guides
Love This? Save and Share on Pinterest!