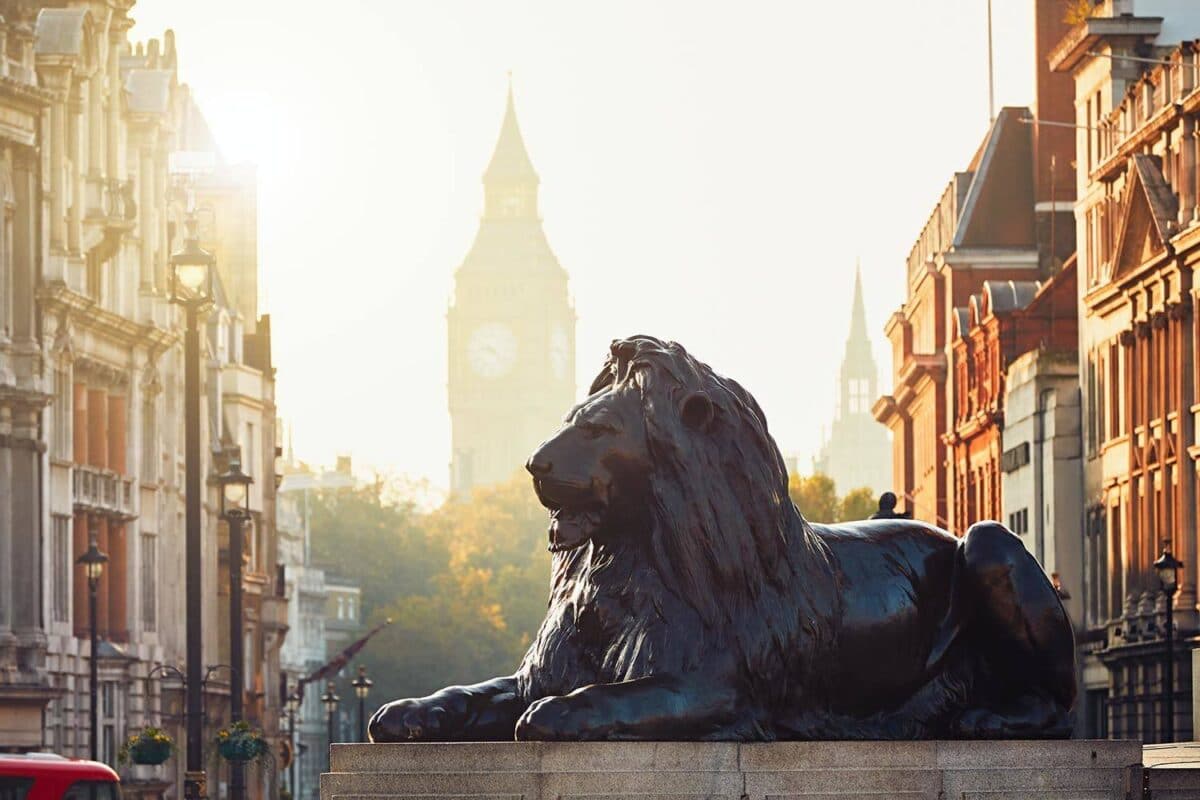 London is a surprisingly walkable city – what better way to explore it than on foot? Planning to do something a little different? Check out these three self-guided London walks to help you explore.
There's always something to see in London. Whether it's your first time, fiftieth time or you just so happen to live here, there's always more to explore.
I can't think of a better way to get to know a city: to understand the way it works and to trace the path cut by its history, than to spend some time walking around it.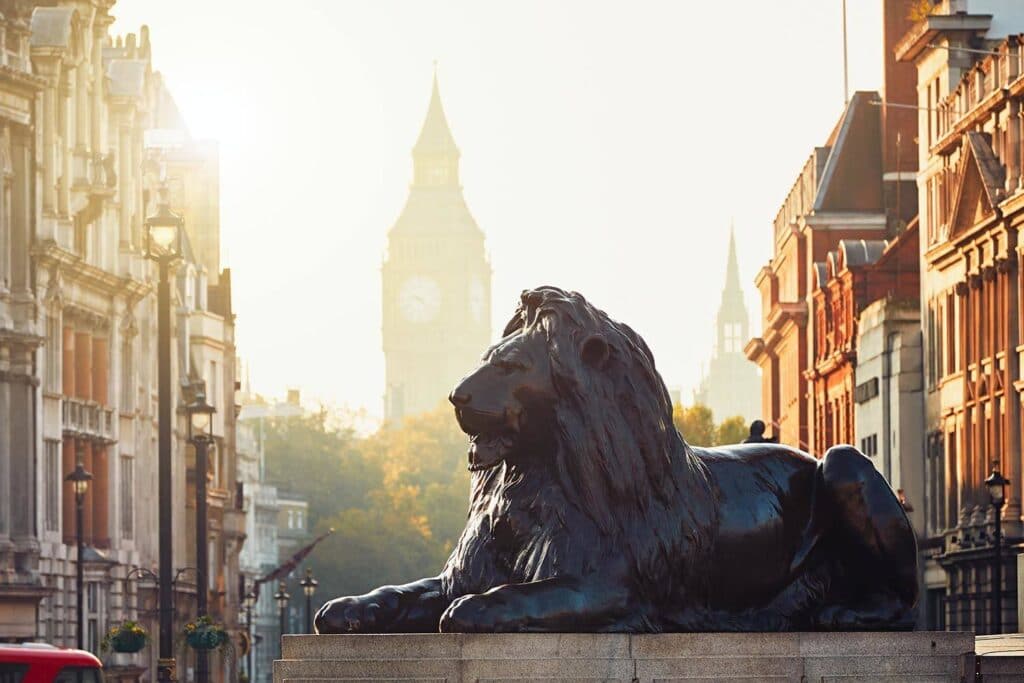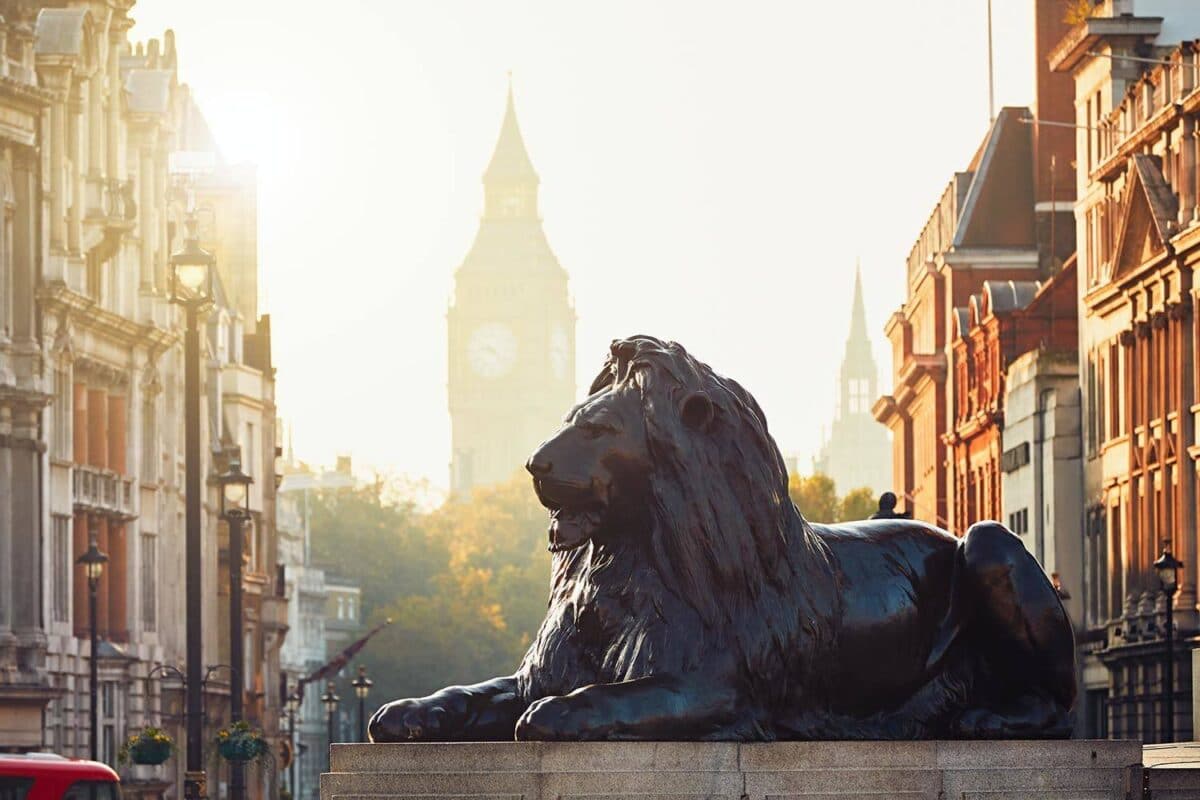 Here are three of my favourite day-long self guided London walks to help you delve into this weird and wonderful metropolis.
Enjoy!
Want to see as many of London's biggest sights as possible? Check out my London Guidebook – everything you need to know for your perfect trip.
Self Guided London Walk: London Attractions
This walk is perfect for first-timers visiting the city – but sometimes it's nice to spend some time treating your hometown like a tourist even if you do live here. I won't tell if you don't.
Time required: All day
Hyde Park
Start your day at Marble Arch Station – take a peek down the human zoo that is Oxford Street (don't worry, you won't have to enter the fray) before resolutely turning your back and walking through beautiful Hyde Park.
Hyde Park is one of the several Royal Parks clustered in the heart of the city and one of my favourites. You may want to stop off for a leisurely solar-powered boat ride along The Serpentine lake (one of the more unusual things to do in London), but as time's tight, I'd suggest you settle for a leisurely stroll through the park towards Green Park.
Green Park
Tree-filled Green Park stands in contrast to Hyde Park next door. There are no formal flower beds (rumour has it that King Charles II's wife ordered for them all to be removed after she caught him picking flowers for another woman) – instead it's a quiet and shady retreat on the doorstep of Buckingham Palace.
Walk through Green Park along the edge of Constitution Hill, so named for the daily walks Charles II used to take there. PS, did you know that there were three separate assassination attempts on Queen Victoria's carriage on Constitution Hill? Can't imagine it was her favourite place.
Buckingham Palace
Ah Queenie, to have a house like yours. It's hard to miss the rather imposing facade of Buckingham Palace as you emerge from Green Park (hint: it's the massive building with the flag flying atop).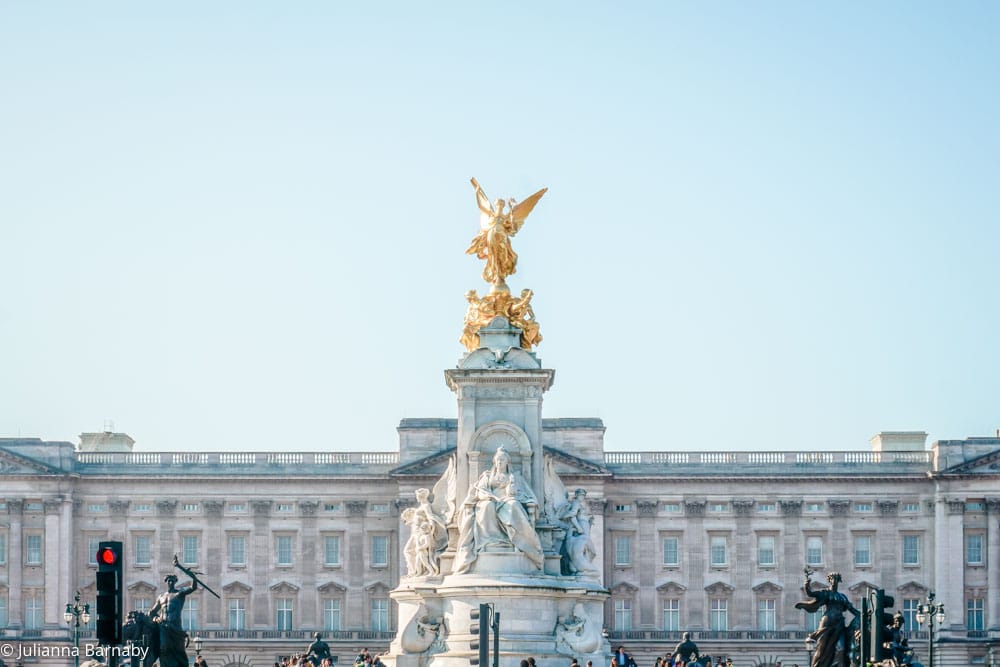 Buckingham Palace is at the top of every visitor's London bucket list. As the Queen's main London residence, it's the centre of the weird and ongoing obsession with our dear dysfunctional Royal Family.
You can visit the Buckingham Palace State Rooms during the summer months – or book onto a tour of the State Rooms. Whenever you go – don't miss the impressive Changing of the Guard, which happens right outside of the palace.
Read more: Brilliant, Bonkers and Bizarre Things to do in London
St James's Park
Now I know that it's wrong to have favourites (wait a second, why is that even a thing) but St James's Park is 100% my pick of the Royal Parks in London. Nestled between Buckingham Palace, St James's and Westminster, it's the prettiest of the central parks.
You could walk on the outskirts of the park, but that would miss the point, so walk through the centre and then bear left towards Trafalgar Square.
Trafalgar Square and the National Gallery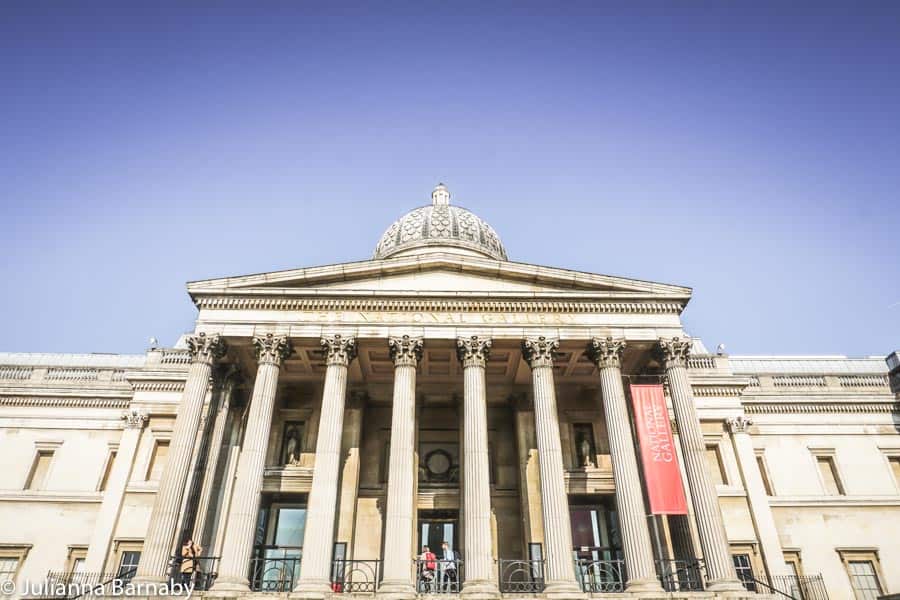 I'll be honest, I've never thought that Trafalgar Square has quite the pomp and glory of some of its European counterparts. However, I can barely do a self guided walking tour of London's main attractions and not include it… so in it goes.
There are a few things to look at on the square itself – the fountains were designed by Edward Lutyens (they're deliberately placed to prevent huge public demonstrations from amassing in the square).
Of course there's Nelson's Column, flanked by four rather curious lions (you can read about them in my quirky London piece). But it's the grand architecture of the National Gallery that's likely to catch your eye. If you have time to visit, do. It's one of London's free museums and houses a stellar collection of pieces.
Read More: Visiting Trafalgar Square – What You Need to Know Before You Go
Whitehall
Part of a former enormous royal palace in which Henry VIII celebrated his marriages to both Anne Boleyn and Jane Seymour (wives two and three), you can still find a few hints of Whitehall's former importance today.
Make your way to Horse Guards Parade to spot the Queen's Life Guards – if you can, time your visit to coincide with the daily Changing of the Guard ceremony.
The Changing of the Guard happens relatively early in the day (check times here as they vary), so you would need to start this walk pretty early to catch it.
The Houses of Parliament and Big Ben
Here's where all the action happens. The centre of British political power in the heart of Westminster. The Houses of Parliament are located in the gorgeous Gothic buildings Westminster Palace right next to the river.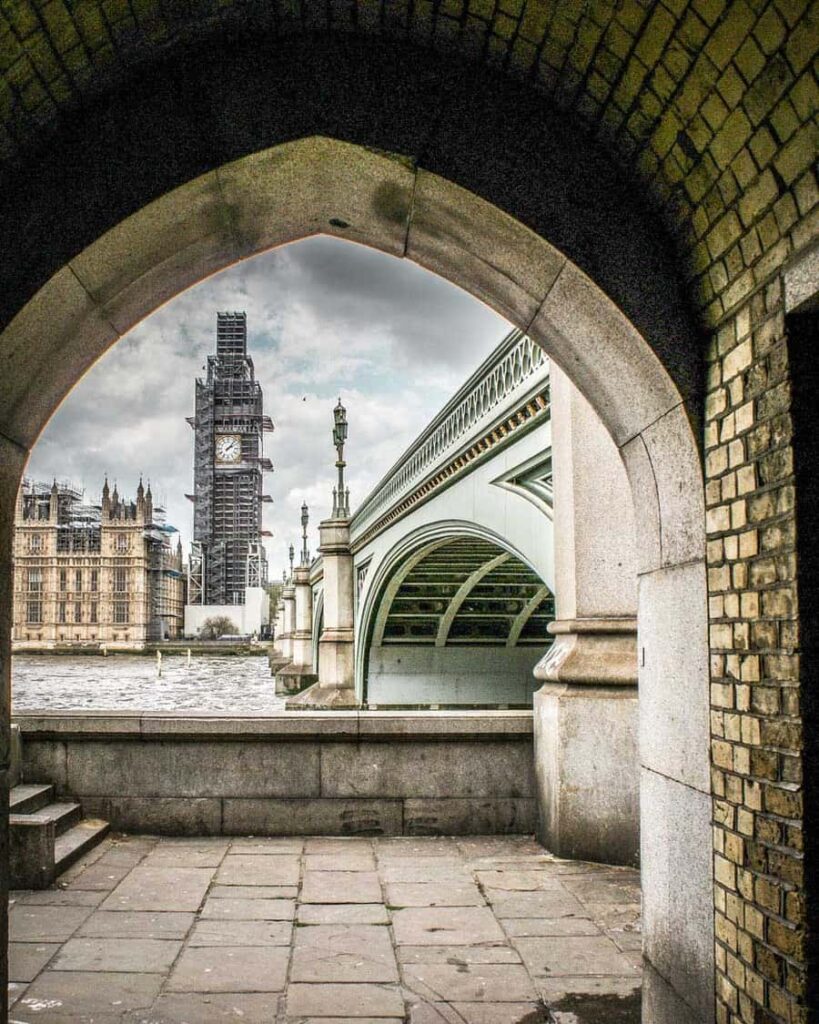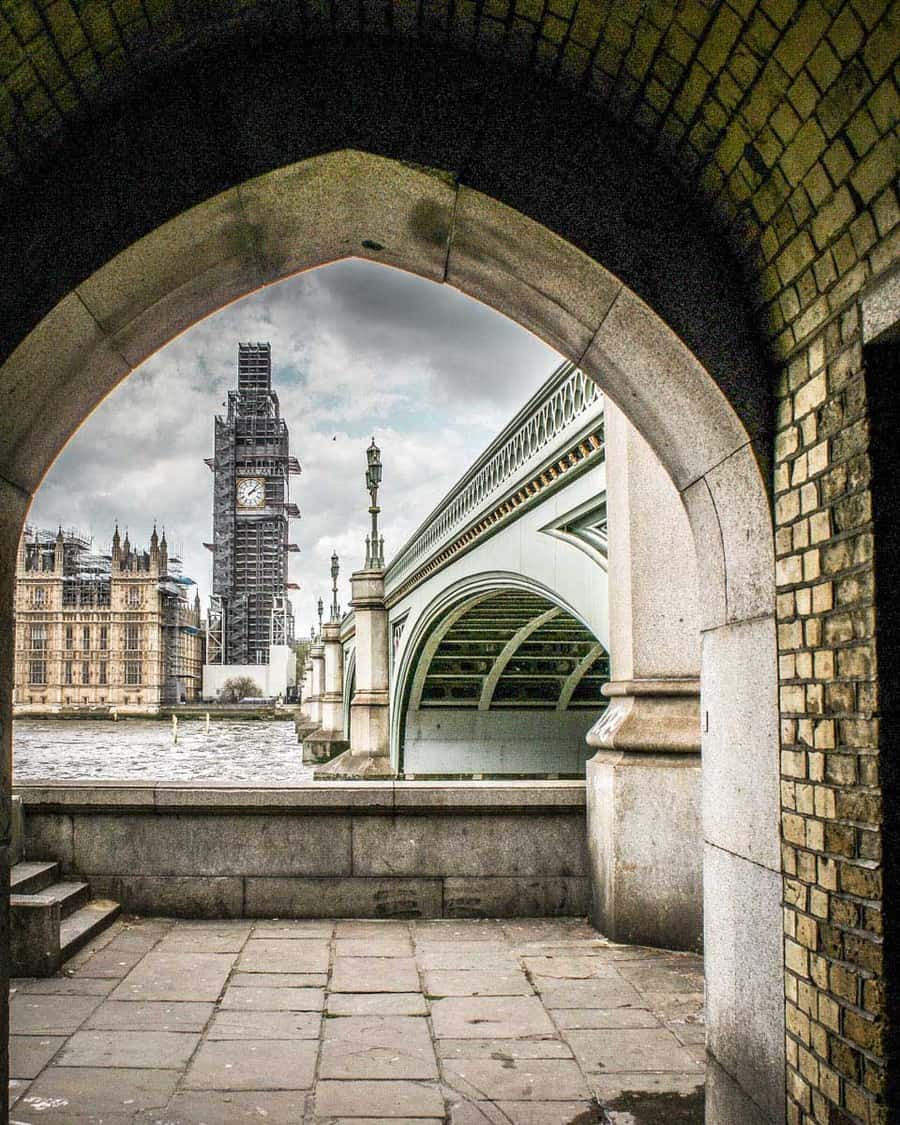 You can take a tour, or watch debates or just settle for getting an eyeful of the buildings. I have to warn you, Big Ben is currently undergoing maintenance, so it's largely covered up…
Westminster Abbey
The venue of every single coronation since that of William the Conqueror, and a number of royal weddings and funerals as well, Westminster Abbey is a World Heritage Site and a church responsible to the sovereign.
Pay the entrance fee to go inside (or, if you have a London Pass, entrance is included) and you'll realise that Westminster Abbey is also a giant mausoleum. Some of the nation's most important historical figures (including all the royals) are buried here and there are memorials to many more.
The London Eye
Walk over Westminster Bridge and over to the South Bank, turning left and walking towards the huge observation wheel next to the river. It's the London Eye of course – a place that has a special place in my heart (I worked many holidays there while at uni).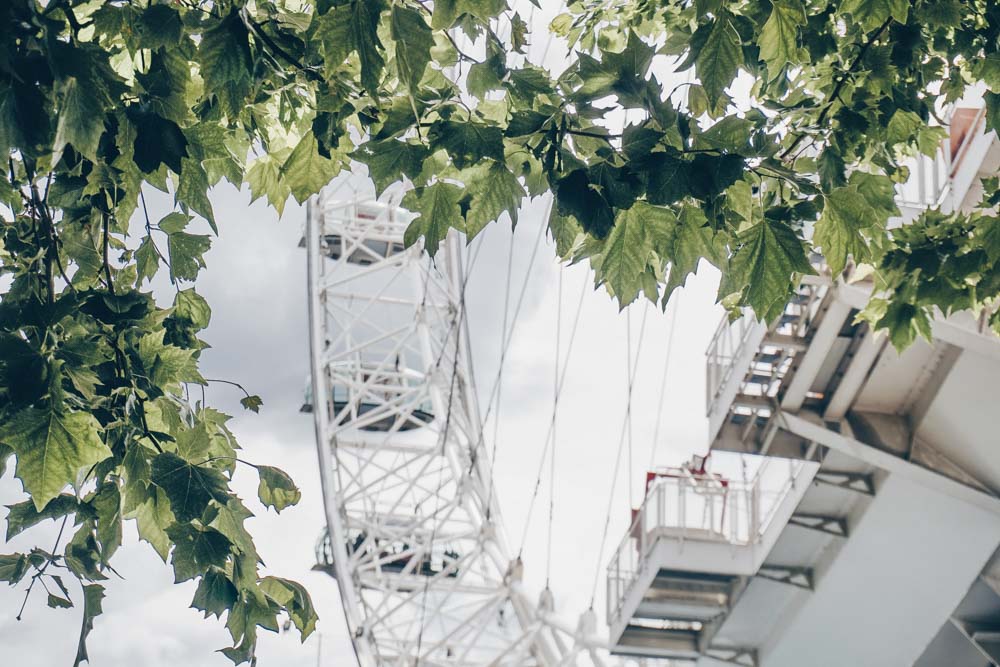 I know that people complain about the entrance fees (which are just a tad exorbitant) and the experience only lasts 30 minutes but I think the views are worth it.
PS. The London Explorer Pass works out at better value for seeing the London Eye if you combine it with a few other attractions like Westminster Abbey and the Tower Bridge Exhibition – both of which also feature on this walk.
Read More: Things to do Alone in London
The South Bank Centre and The National Theatre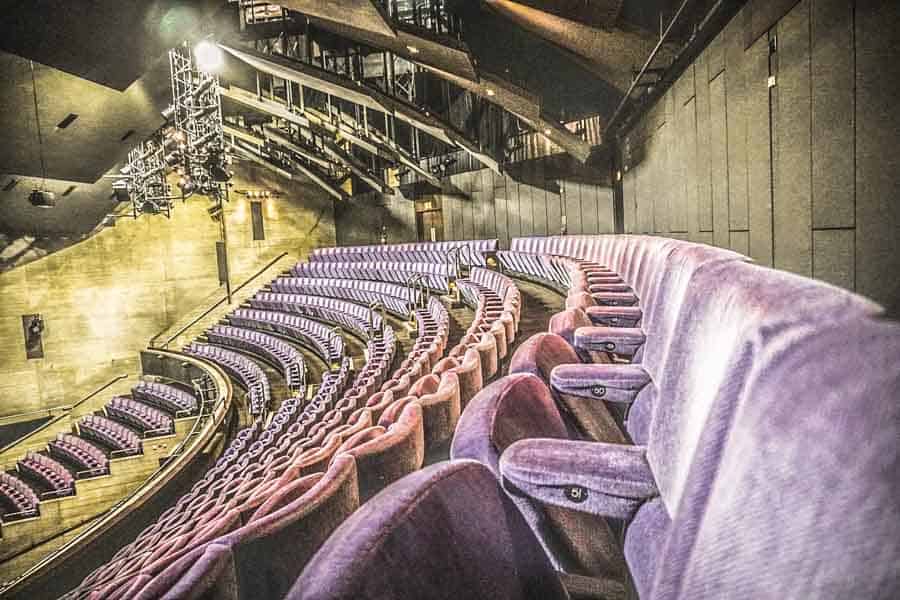 Once you've hopped off of the London Eye, carry on walking along the Thames to the striking buildings of the South Bank Centre, the BFI (British Film Institute) and the National Theatre.
It's always worth checking ahead to see what's on at all three, otherwise just take a look at the weirdly cool architecture. You might also want to pop in to the South Bank's street food market (open Fri to Sun) to pick up a tasty lunch.
The Tate Modern
Housed in a behemoth of a building, the Tate Modern is as cool on the inside as it is on the outside. The permanent collection is free to visit, and spans a diverse array of artists from Monet to Pollock and Rothko.
Read More: 30 Incredible Museums in London That You Can Visit for Free!
The Millennium Bridge
Right next to the Tate Modern, the Millennium Bridge was the first new bridge over the Thames for more than a hundred years – something that's clear from its futuristic design. The controversial bridge actually had to close for two years just after it opened in 2000 as it wobbled so much. These days, it's all fine though.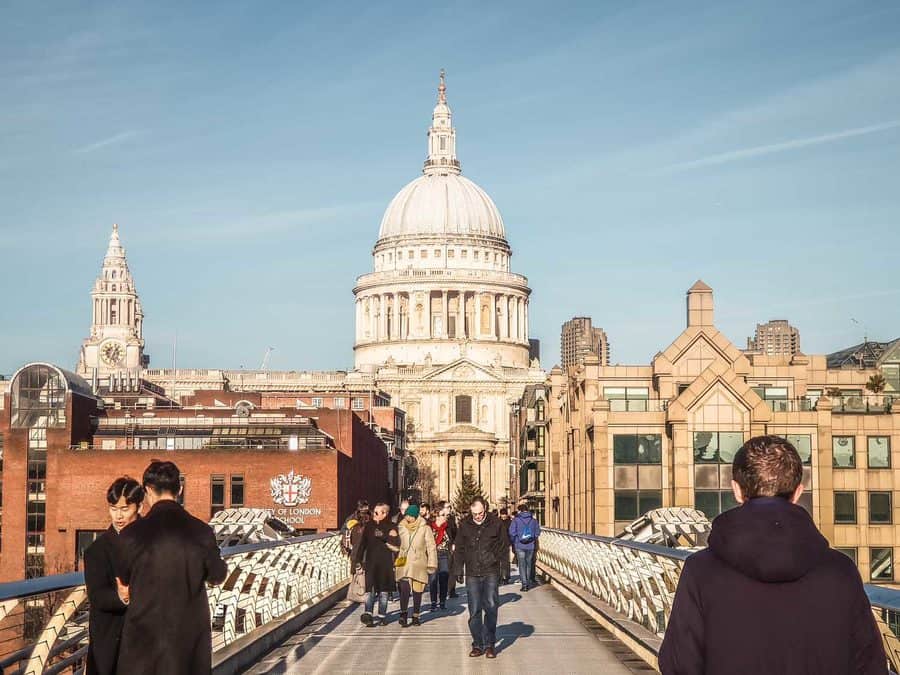 Unfortunately, our self guided walking tour of London doesn't take us over the bridge, but it's worth hopping onto it for one of the coolest views of St Paul's Cathedral across the river.
Shakespeare's Globe
Another relatively new addition to London's Bankside area, Shakespeare's Globe was built to commemorate Britain's most famous bard.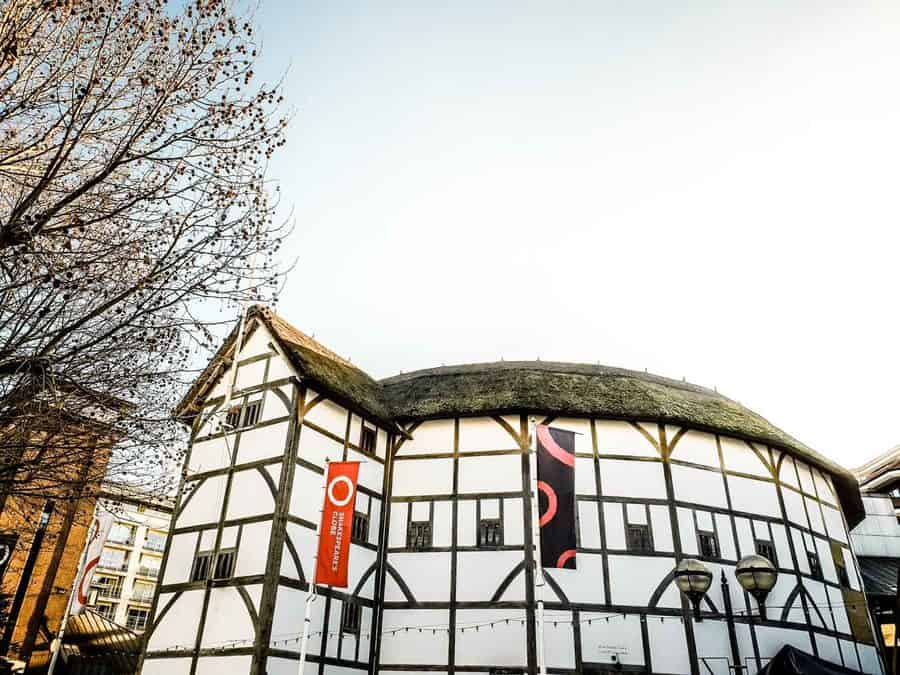 It's not quite on the site of the old Globe Theatre that Shakespeare would have been familiar with, but it has sought to replicate some of that theatre's construction. The £5 standing tickets are pretty much the best value theatre tickets in town.
Borough Market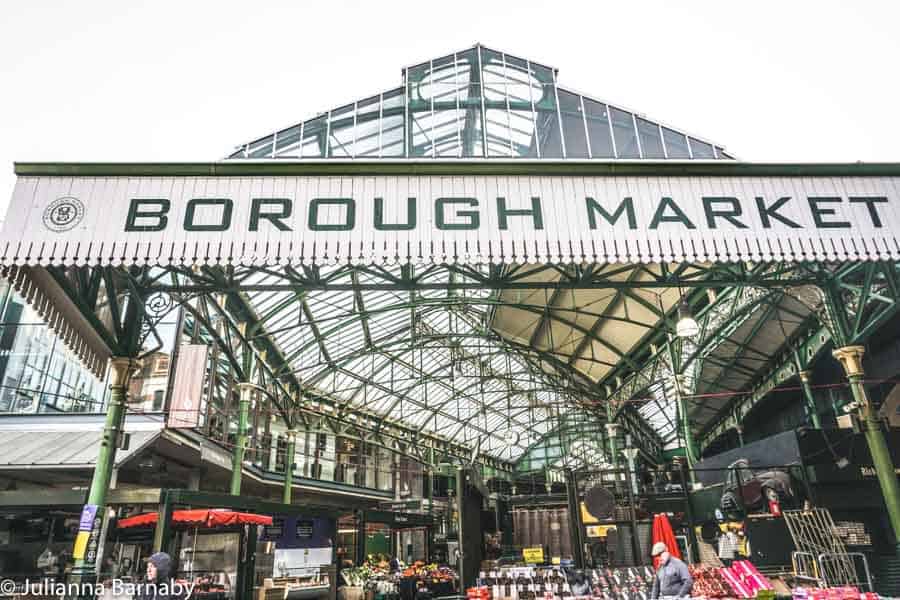 Borough Market is London's most famous food market – deservedly so. Every day, shops and stalls selling delicious artisanal produce. Go with a hungry stomach, try the samples and pick up something to eat (I'd highly recommend Kappacasein's insanely good raclette)
Read More: The Borough Market Food Guide
Tower Bridge
Is it a gaudy monstrosity or a Victorian feat of engineering that should be applauded and celebrated? Everyone has a different opinion but one thing's for sure – there isn't any other bridge quite like it.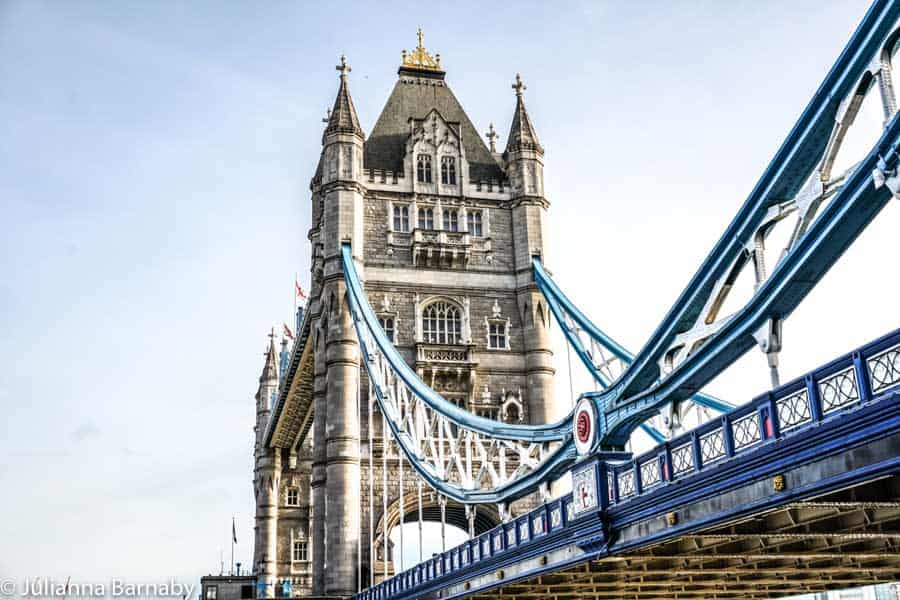 You can pay to walk over the top-level walkways for spectacular views – or just mosey over to the other side towards the Tower of London.
PS, did you know that Tower Bridge once opened with a bus on it. It was in the fifties and the bus driver had to put his foot to the floor to get the bus to jump the 10 metre chasm that had opened up ahead.
Read more: Interesting facts about London
The Tower of London
Our final stop on our self guided London walk is The Tower of London. Once one of the most impressive fortresses of the Renaissance period, the Tower has had many functions over the years, including a prison and a zoo.
These days this royal palace is a great way to learn about the history of London and to take a peek at the Crown Jewels, resplendent in their pomp and glory.
That's it. You've done it! Now time to put your feet up and chill, you totally deserve it.

London Attractions Walk Map
Click here for a Google Map of the London Attractions walking tour.
Alternative Self Guided London Walk: London South Bank Walk
Extending far beyond the area traditionally referred to as the South Bank, this walk takes you through a myriad of London neighbourhoods, past attractions large and small.
Time required: all day
This walk along the south bank of the River Thames starts at the Thames Barrier and wends its way through to Albert Bridge in Battersea. It's a long one (18 miles) so you will need to get on with it early. Alternatively, you can start at Tower Bridge, which reduces the distance to 11 miles.
Thames Barrier
Start at the Thames Barrier near Charlton Station, far away from central London as early as you can bear (around 9am would work well), and head along the quieter section of the river towards North Greenwich, where you'll see the distinctive Emirates Airline cable car and the Millennium Dome (O2 Arena) on the other side of the river.
Greenwich and the Docklands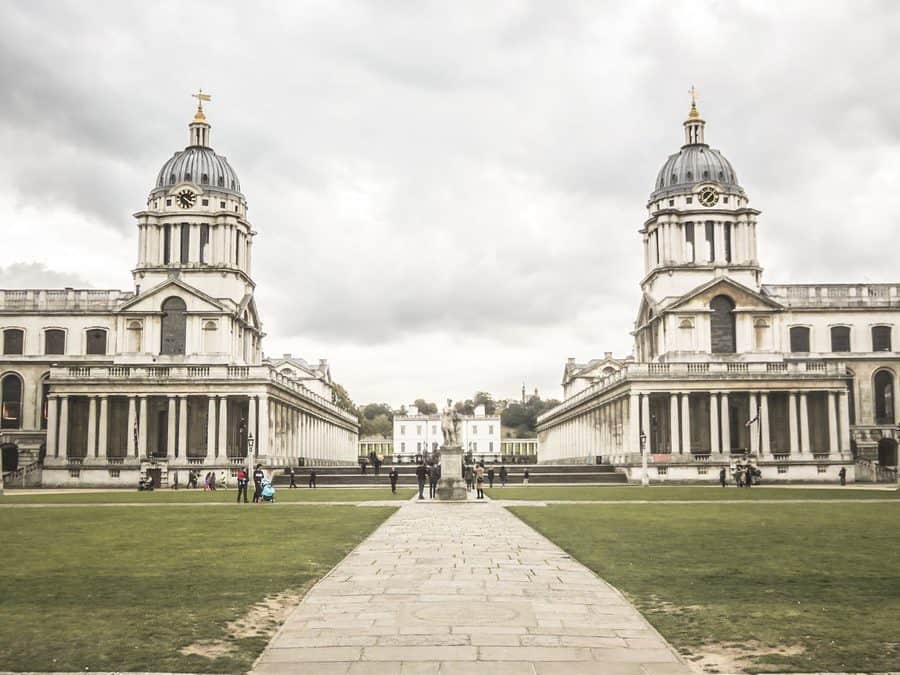 Carry on walking until you get to Greenwich Village – home of the National Maritime Museum, Greenwich Observatory and much more besides. Carry on through the old docklands areas of Deptford, Rotherhithe and Bermondsey (where you might want to detour to the cool Bermondsey Beer Mile for a few craft brews) before you reach Tower Bridge. Pause to admire a glimpse of London's iconic bridge.
Bankside and the South Bank
Walk through Bankside and the South Bank (which I've covered in some detail in the London Attractions Walk above). Once past, you carry on into the much quieter section of the river around Vauxhall and end the walk at Albert Bridge in Battersea.
London South Bank Walk Map
Click here for a map of the South Bank walk
Read more: Romantic Date Spots in London
Alternative Self Guided London Walk 2: Politics and Power in Westminster & its Surrounds
This walk through Westminster and its surrounds takes you to some of London's biggest seats of power, from the Houses of Parliament to Buckingham Palace.
Time required: 2.5 hours, more if you stop along the way.
This is a circular walk that starts and finishes at Embankment Tube, making its way through Westminster and down to Millbank before looping back up through St James's and over to Embankment again.
Whitehall
Start at Embankment Station – so named for the Victoria Embankment that sits in front of it. Take a peek at the river before turning your back and heading in along to Whitehall. Whitehall is dotted with government buildings – the Cabinet Office, the Foreign Office and the Treasury included.
Most interesting is Horse Guard's Parade, which sits just behind it and where you can watch the daily Changing of the Guard ceremony.
Westminster
Emerge from Whitehall into the heart of Westminster – Parliament Square, on which the Houses of Parliament sits on one side, Westminster Abbey sits on the other and a statue of Churchill sits in between.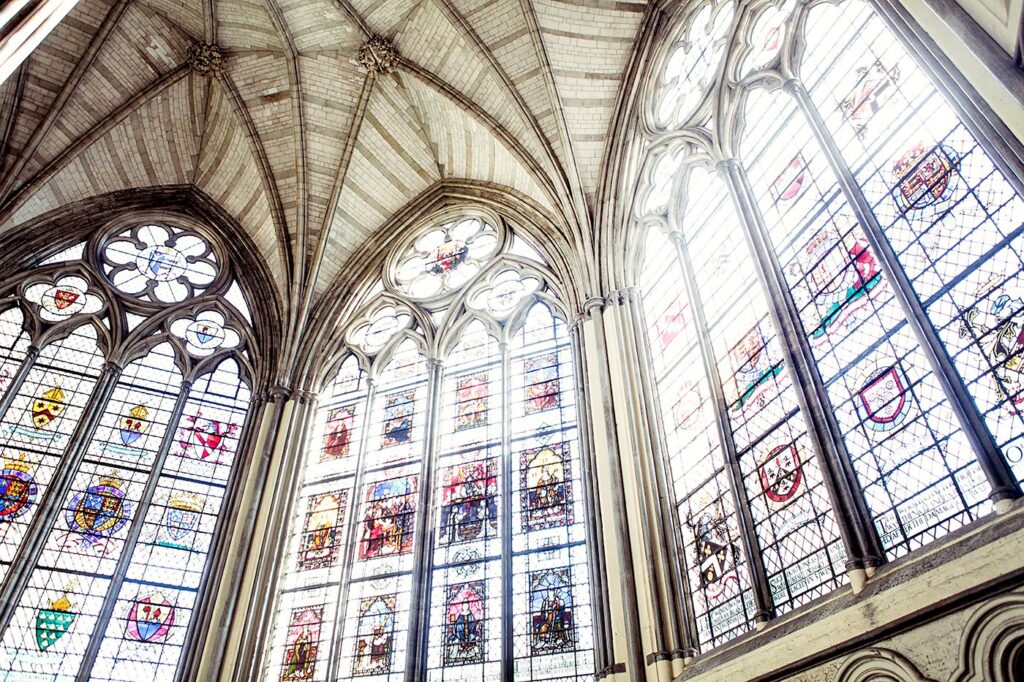 I'd recommend paying the fee and popping into the Abbey if you haven't before – it's beautiful inside and checking out the graves is like walking through a slightly morbid who's who of British history.
After this, swing down towards Millbank and head for the Tate Britain. I personally much prefer the Tate Britain to it's busier counterpart the Tate Modern – entry is free and the collection is something else.
Once finished, loop up through the gorgeous Georgian streets of Westminster towards St James's Park.
St James's Park
Pop into St James's Park and take some time out to appreciate London's most aesthetically-pleasing central Royal Park. Walk up to the far end of the park, from which you can admire views of Buckingham Palace before turning back meandering down Pall Mall and down to Embankment station.
Politics and Power Walk Map
Click here for the politics and power walk map.
---
There we are, three self guided London walks to help you explore this buzzing city. I hope that you enjoy. Don't forget to wear some comfortable shoes!

Practical Tips for Your Self Guided Walking Tours in London
Bring an umbrella, there's a reason us Brits talk about the weather so much… because it changes quickly. You won't want to be caught in a rain shower without a brolly.
Wear the most comfortable shoes you own. Both walks one and two are pretty long and you can expect to be on your feet for most of the day.
Buy a London Attractions Pass if you are planning to visit some of the attractions on walk one. Check this page for prices and what's covered.
Love this? Save and share on Pinterest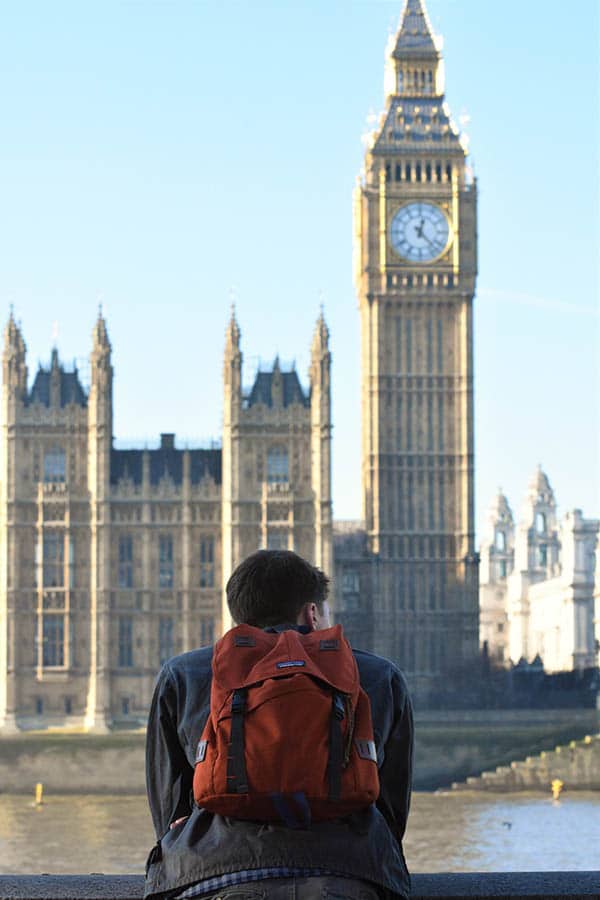 Want to read more London guides? Check these out…