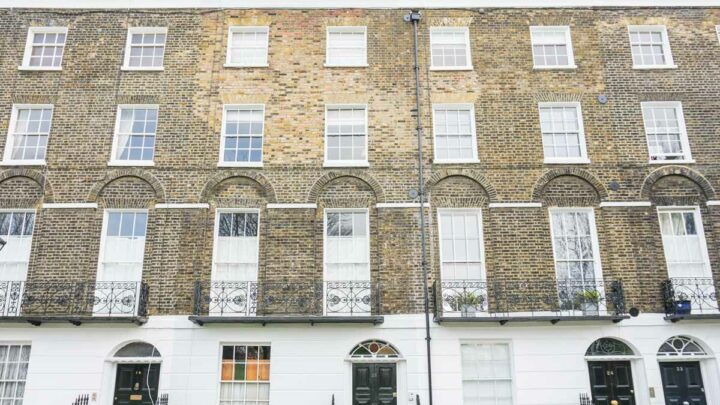 Located on the northern fringes of central London, Angel has its own unique identity and feel that's not quite like any other part of the city. Not quite central, nowhere near suburbia, there's a lot to explore.
The area is named after the Angel Inn, a landmark which existed from the 17th century and became a useful stop when travelling to the City of London.
As it was in a rural location, it was considered to be quite dangerous (oh how times have changed!) and many travellers had armed escorts when passing through.
These days though, Angel is a popular place amongst tourists and locals alike, with no shortage of exciting things to see and do. Need a little inspiration? Read on.
Things to do in Angel
Delving into the spots you shouldn't miss.
Things to do in Angel
Screen on the Green
Sit back, relax and watch a film at one of the Everyman Cinema branches – also known as Screen on the Green. With its cosy environment and stylish decor, it's an ideal spot to see an independent or more well-known film, all whilst enjoying an accompanying drink which is delivered directly to you from the bar.
Sadler's Wells
From performances and workshops through to films and festivals – Sadler's Wells has been a home to the arts for more than three centuries. Offering an ambitious, year-round programme that explores and celebrates dance, it is the ideal venue for everyone who loves watching stories, feelings and concepts come to life through the art of movement.
Camden Passage
Indulge in some retail therapy or satisfy a rumbling stomach at Camden Passage, a historic alley that now has a wide selection of antique shops, markets and independent shops, cafes and restaurants. As well as being very picturesque, this quirky spot is car-free making it ideal for pedestrians to walk around and explore.
Union Chapel
Catch a concert or gig at Union Chapel – a church, live entertainment venue and charity drop-in centre for the homeless. Boasting grand Victorian Gothic architecture and amazing acoustics, this building is a beautiful place for hosting music and other live events.
What makes it even better is that it's a not for profit organisation. This means all the income generated goes to the conservation and development of Union Chapel – meaning that you can see some great entertainment whilst knowing you're helping keep an important part of London's history alive.
Chapel Market
Whether you're after fresh fruit and veg or cheap household goods and clothes – Chapel Market is the place to be.
Open every day except Monday, this daily market is a great spot for bargain hunting, with customers that are tourists and local to the area. Browse the stalls and take in the local sights and sounds, before finishing off the day with a drink at one of the notable pubs in the area.
Check Out a Harry Potter Filming Location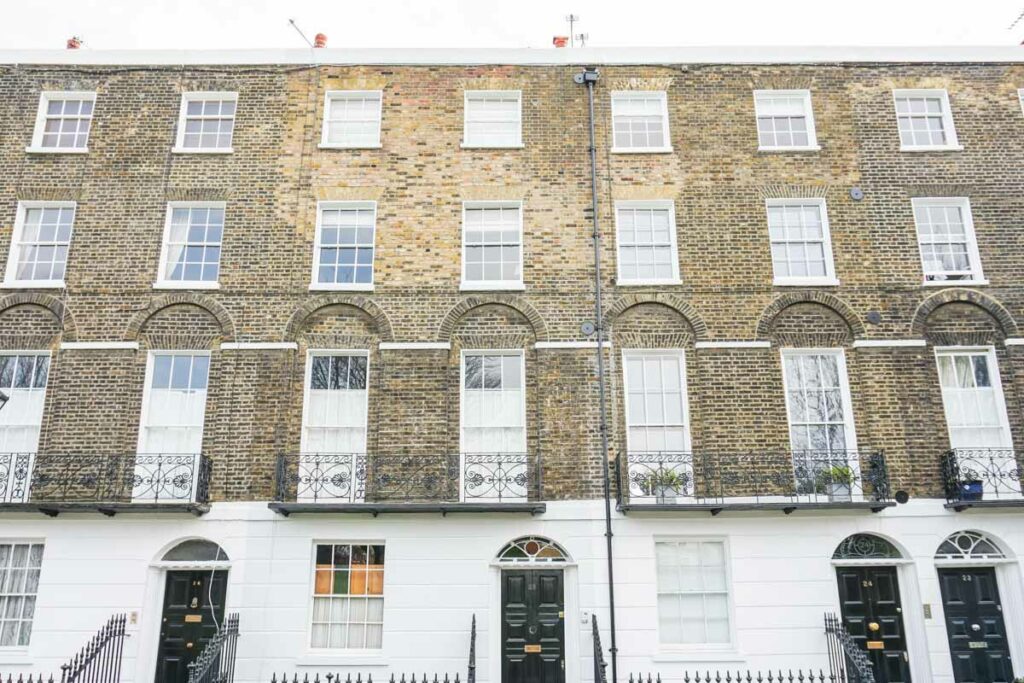 You might think of nearby King's Cross and St Pancras when you think of Harry Potter filming locations, but did you know there's one tucked away on a sleepy Georgian square in Angel?
The location in question is Claremont Square – which doubles up as 12 Grimmauld Place, Sirius Black's family home and the headquarters of the Order of the Phoenix.
Want to know more? Check out our Self-Guided Walking Tour of Harry Potter in London.
Angel Central Shopping Centre
Indulge in some much-needed retail therapy at Angel Central – a shopping centre full of your favourite high street shops, retailers and restaurants. Only a two minute walk from Angel tube station, this spot is great for treating yourself, finding somewhere to eat or even watching a film.
Things to do in Angel: Eating and Drinking
Our favourite places to eat and drink in Angel
Feeling thirsty or could do with a bite to eat? No problem – there's a wide selection of great pubs and restaurants just a short walk away.
The 411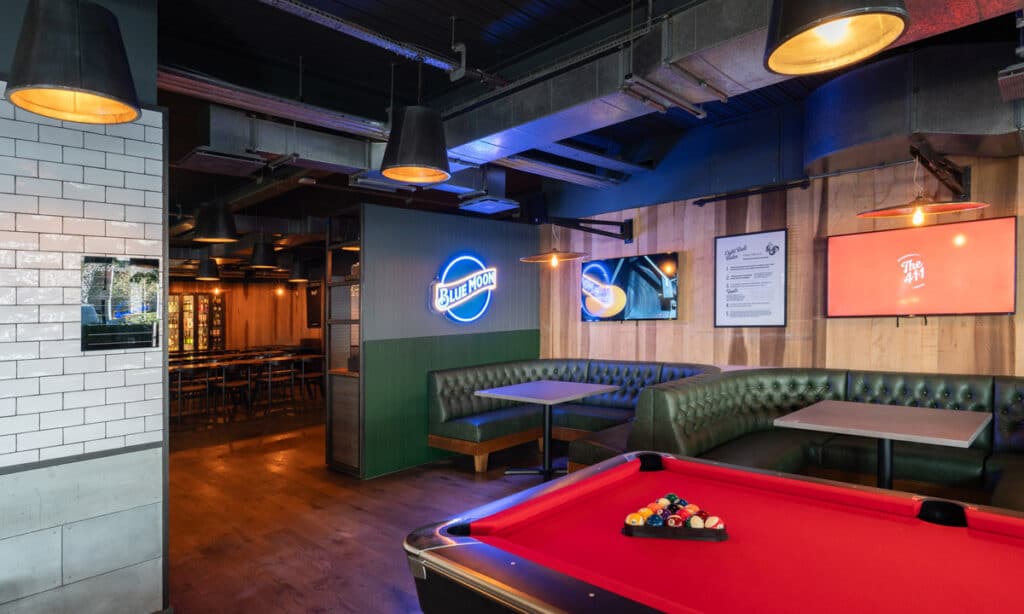 Pronounced 'The four-one-one', this neighbourhood bar can be found in the heart of Angel and but takes its inspiration from the Big Apple. That means a night here is one that's accompanied by live DJs and good times.
Probably the most curious thing about this bar though, has to be it's 'Wall Street Wednesdays' where the bar turns stock market. How does that work? Well the price of drinks will fluctuate throughout the night depending on how popular they are.
Is it time to figure out what drinks no one else will touch and develop a taste for it? You can always chow down on something from their menu of American classics to help ease it down…
Compton Arms
Take a seat in the cosy and comfortable setting of the Compton Arms, a historic pub and ale house that has been situated on Compton Avenue since the 16th century.
Have a boozy afternoon trying their varied selection of drinks, or try out one of the dishes from Belly – the pub's kitchen with a daily changing menu that uses seasonal British produce, day boat caught fish and native rare breed meats.
The Narrow Boat
Take in the beautiful views of Regents Canal whilst trying out a menu full of fresh, locally sourced ingredients at The Narrow Boat. With a great range of cask ales, ciders, craft beers, wines and spirits – this quirky and hidden gem of a pub is the perfect place to escape the busy streets of North London.
The Bar with No Name (69 Colebrooke Row)
This trendy and award winning cocktail bar has been serving up a fine array of drinks for over a decade now, using esoteric ingredients that have been developed in Drink Factory, a research and development laboratory near Broadway Market.
Sought after for it's stylish interior and chilled out atmosphere, The Bar with No Name is housed on a backstreet on Islington and is recognisable by an outdoor lantern which welcomes in punters from Tuesday to Sunday.
Practical Tips for Exploring Things to do in Angel, London
Pick your day wisely. London is a big and busy city, but tends to be a lot quieter on weekdays when people are at work, and when there are less tourists around. If you prefer a quieter experience when exploring, it's wise to avoid Angel on a weekend and instead pick another day to go.
Check opening times in advance. Avoid the disappointment of closed shutters or a locked door by finding out the opening times of where you want to go in advance. Many pubs or restaurants close earlier on certain days – so always be prepared.
Plan your route. Angel is easily accessible by tube and foot, but like any area in the capital it can get very busy and occasionally public transport is disrupted. Check that the method of transport you plan to take is operating before setting off, and make sure that where you want to go is accessible to you.
Where to Stay in Angel, London
Nhow London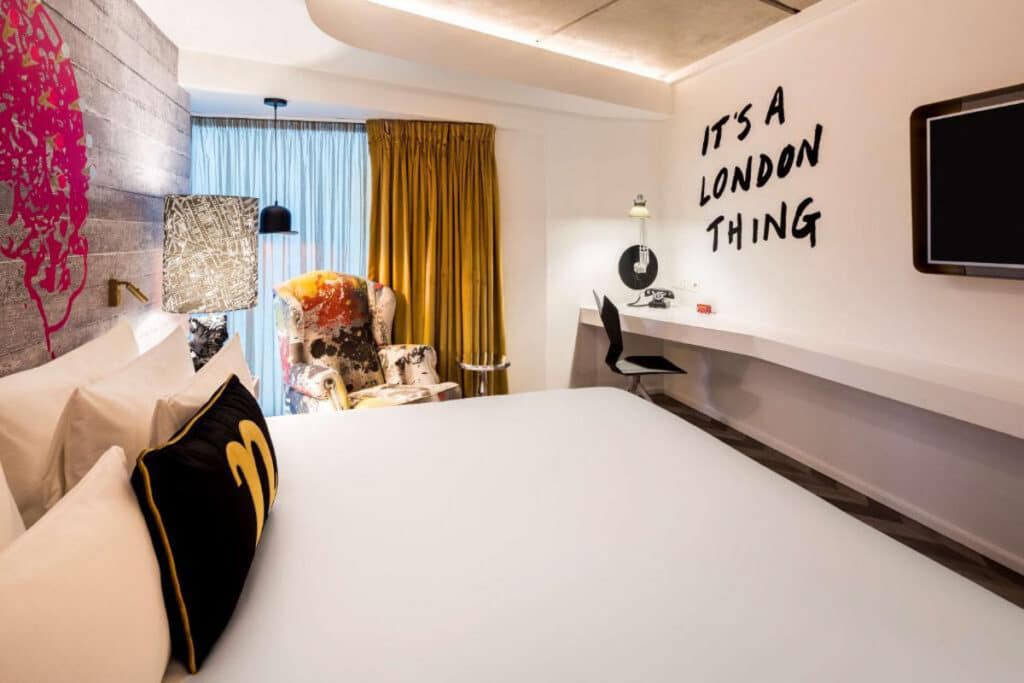 Located in the heart of Islington, Nhow is a cool place to stay outside of the centre of London. In addition to a 24-hour front desk and room service, this practical hotel also has a restaurant, fitness centre, bar and even bike rental.
Hilton London Angel Islington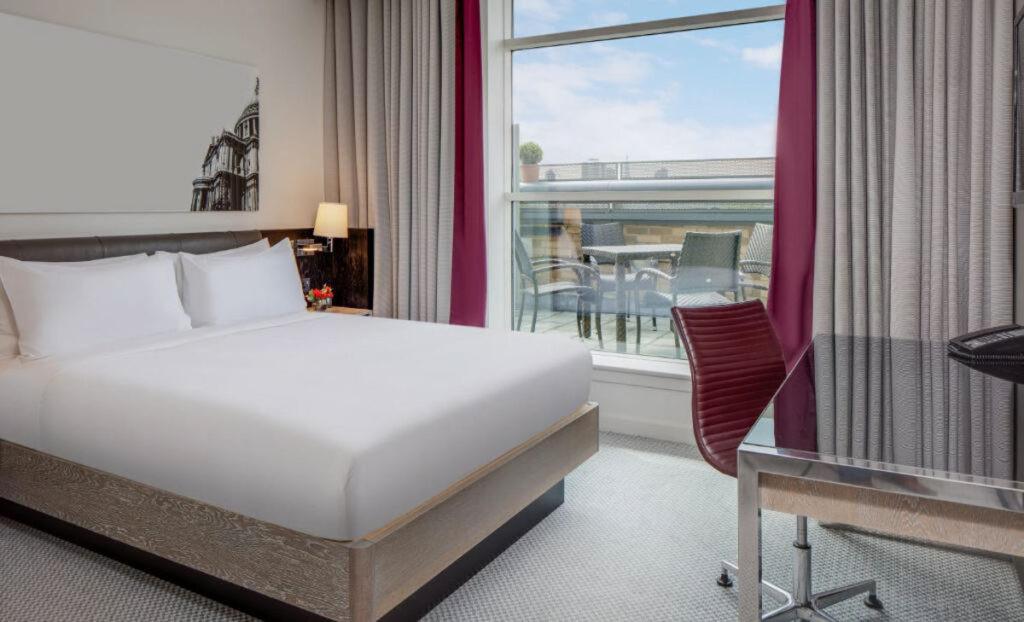 Get a good night's rest at Hilton London Angel Islington – a conveniently located hotel that offers guest rooms or suites with modern amenities and new decor.
Citadines Islington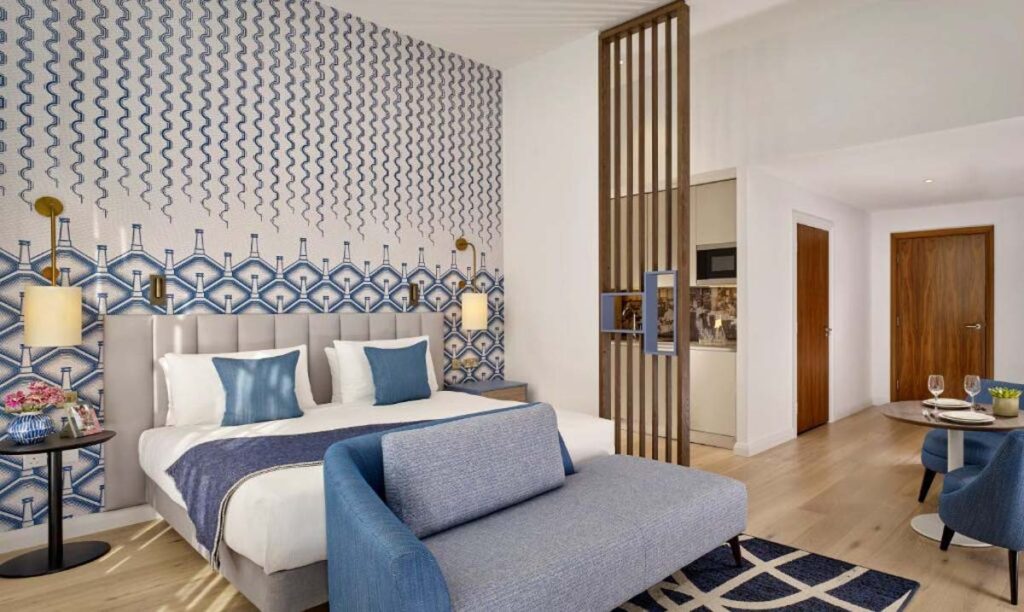 Citadines Islington is a great place to stay when visiting Angel, and offers accommodation with air conditioning, a flat-screen TV and fully equipped kitchen with a dining area. Wake up early to get in an early workout session at their onsite gym, or sit back and relax with a coffee and continental breakfast at their bar/restaurant area.