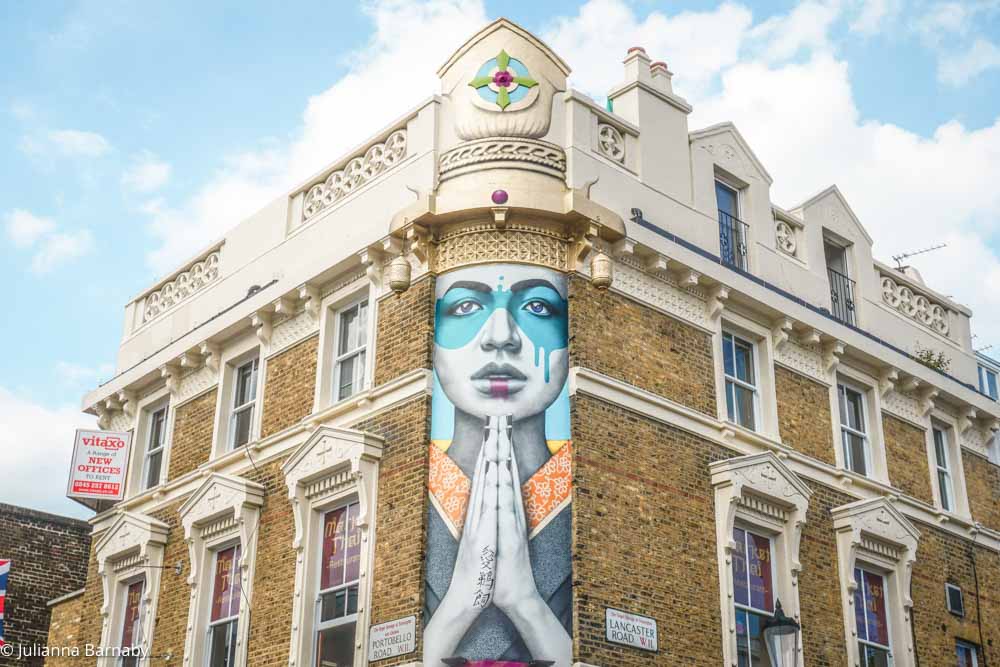 Notting Hill might be famous for its raucous carnival but there's more to it than this.
Chi-chi cafes are tucked amidst colourful houses, quietly fantastic restaurants and historic pubs – it's no wonder its a favourite with both locals and visitors alike.
Ready to explore Notting Hill? Don't miss this insider's guide.
For some Notting Hill begins and ends with an annual pilgrimage to the stellar Notting Hill Carnival.
Let's be honest though. Fun as carnival is (and believe me, it's very, very fun), it would be a mistake to think that Notting Hill starts and ends there.
An affluent area that manages to retain a sense of identity, Notting Hill is one of my favourite London neighbourhoods. It's difficult to believe that it wasn't always this boujee but it wasn't – and it's this multiculturalism and diversity that ultimately makes it interesting.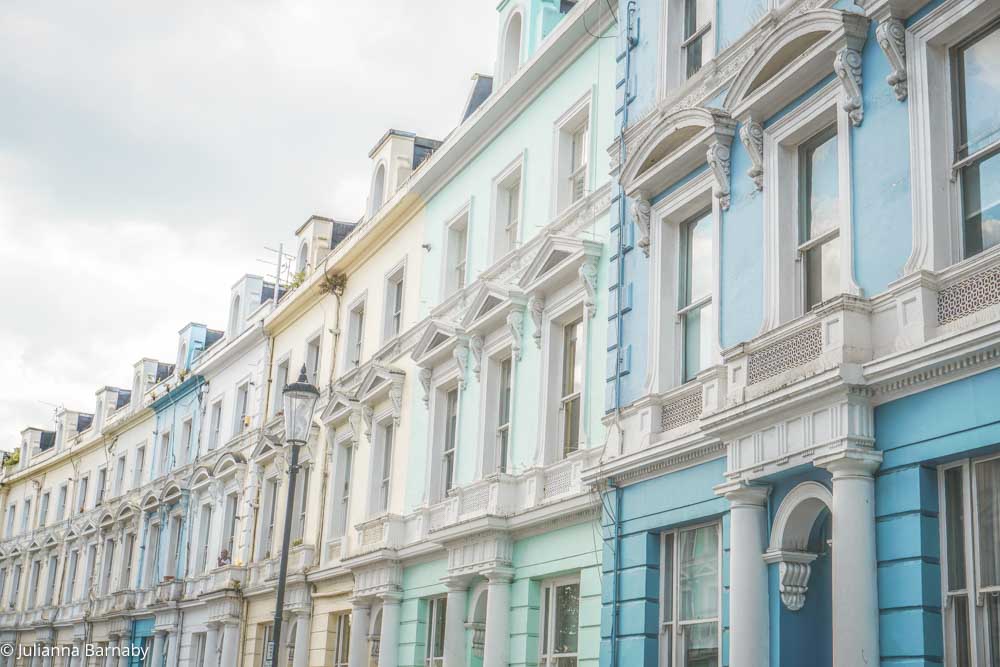 There are the 'grammable AF colourful houses, the gorgeous cafes but really it's the historic pubs, chic bars, cool markets and quiet streets that do it for me.
It even has its own gin distillery (the rather brilliant Portobello Gin) with the city's only gin-themed hotel attached.

Notting Hill Videos
Take a peek at Notting Hill's coolest spots

Map of Notting Hill
The Distillery
A Hotel + Gin Distillery
The Distillery is a cool place to bed down in the heart of Notting Hill. Gin lovers will love the attached Portobello Gin distillery too.
The Laslett
Chic Hideaway in Notting Hill
Boutique chic, The Laslett is the place to bed down like an (affluent) local and explore London in style.
Where to Stay in Notting Hill
Bed down in these gorgeous hotels.
Read More London Area Guides
Love This? Save and Share on Pinterest!