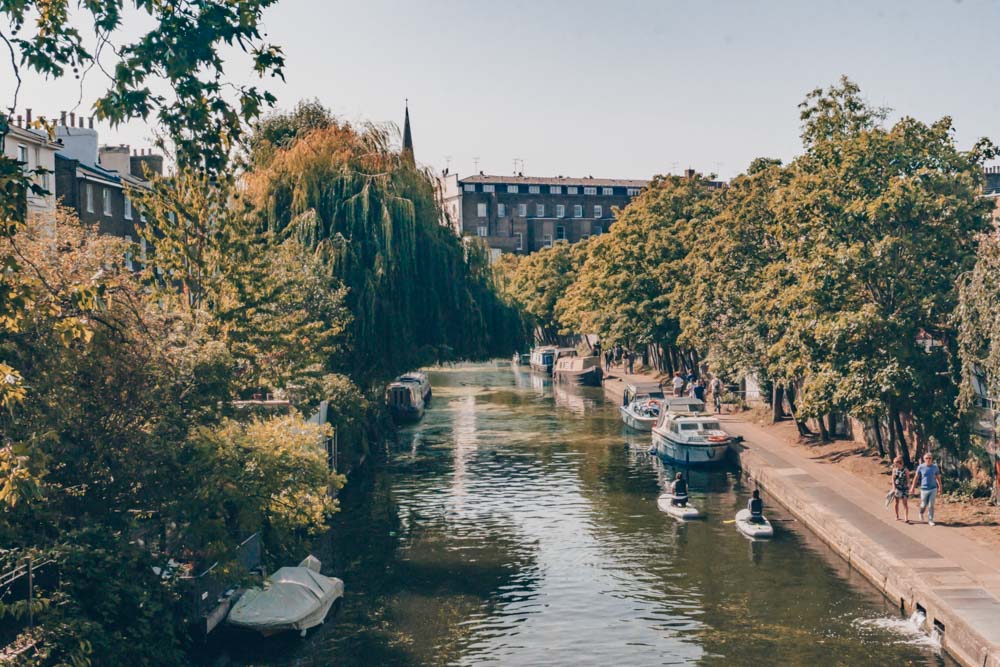 Looking for the best canal walks London has to offer?
If you're wanting to explore London on foot, you're in luck – the capital is filled with beautiful walks and picture-perfect views. So don your comfiest walking boots and wrap up warm (you'll definitely need to).
Not sure of the best London canal walking routes? Let us give you the low-down…
Best Canal Walks in London
Regent's Canal Walk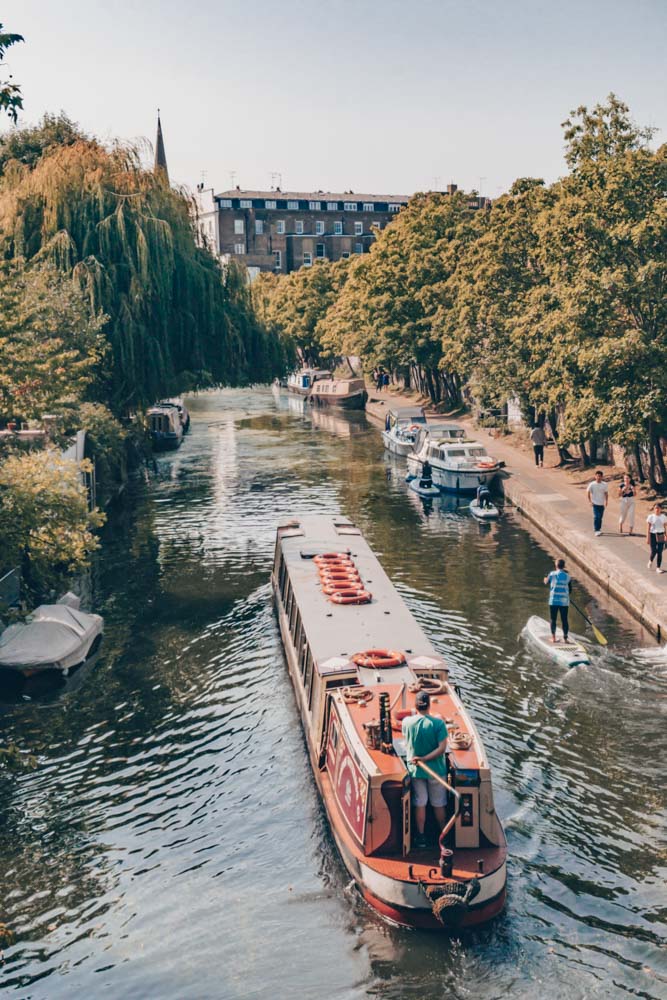 Running all the way from Paddington to Limehouse Basin, Regent's Canal is easily the best canal walk in London. In fact, it's also the basis for many of the capital's other brilliant routes.
This lengthy stroll boasts a fair few landmarks – Regent's Park, King's Cross, and Camden Lock, to name a few. In other words, to really do this walk justice you'll want to clear out a whole day.
If you want to undertake the entire walk, we recommend getting the tube to Warwick Avenue and making your way westwards – or if that sounds too overwhelming, starting at the section around King's Cross and heading to Victoria Park is a little bit more manageable.
Getting There: It depends where you want to begin – Hop off at Warwick Avenue to undertake the entire walk, otherwise King's Cross / Camden Town
Distance: 14.4km / 9 miles
Camden Lock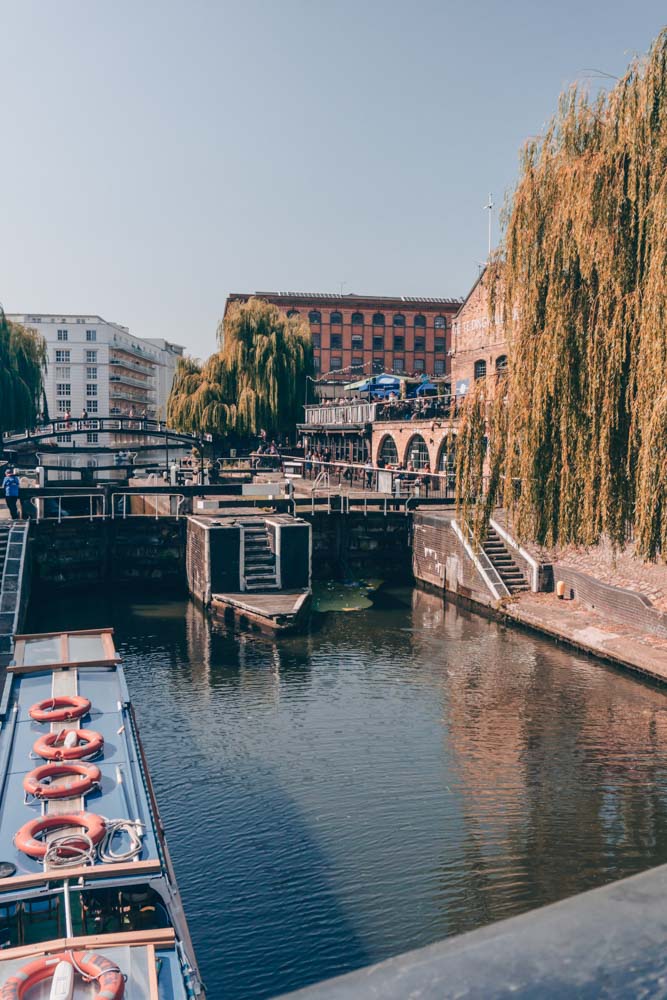 Technically, this is part of the Regent's Canal walk, though if you fancy taking on a shorter route, this 3 mile circular around Camden Lock and through Regent's Park is a good'un.
It would be rude not to stop off at Camden Market while you're nearby. Pick yourself up a mid-way snack to fuel the rest of your stroll.
You'll also spend a couple of hours hanging out in Regent's Park – you can even make a day of it and head to London Zoo for a few hours.
Getting There: Camden Town
Distance: 5km/ 3 miles
Little Venice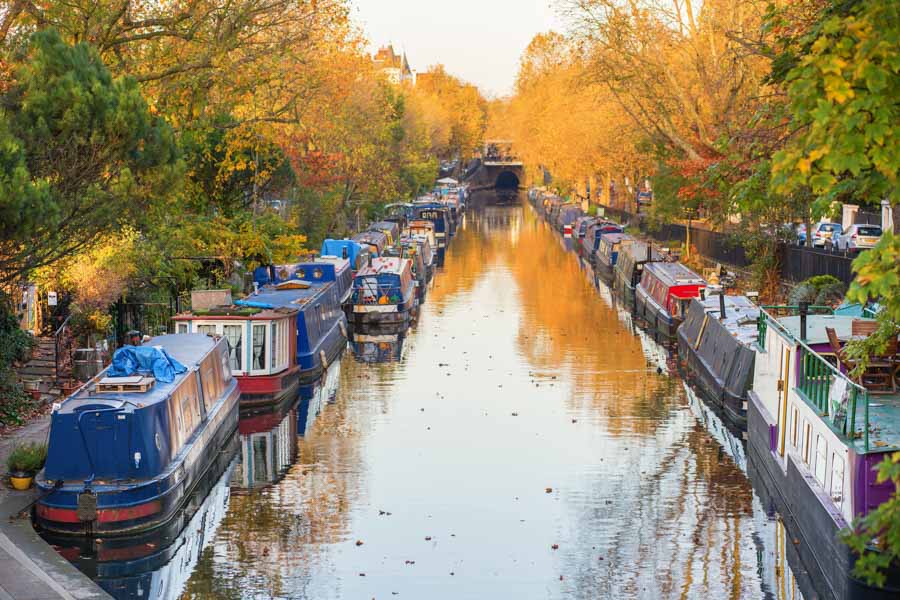 We cannot get enough of Little Venice. London's slice of Italian heaven is nestled between the Grand Union Canal and Regent's Canal and is ideal for those who get bored very easily.
There's plenty to do in the area – from taking picturesque boat rides to kicking back at puppet theatre shows on barges. Let's be honest, who could tire of this beautiful spot?
Heading there to/from Camden is the easiest way to visit this stunning leafy retreat. The walk is fairly small, but you're not short of photo opportunities.
We've written a self-guided tour at the end of a previous article, which you should check out for an in-depth route. Starting near Mary Magdalene Church, you'll wander along towards Delamere Terrace and catch a glimpse of the gorgeous colourful boats, before meandering the canal some more until you end up near Warrington Crescent.
The best bit? There's plenty of cool coffee spots nearby – you can pick up a cuppa and, let's be real, a slice of cake. You deserve it!
Getting There: Warwick Avenue/Camden Town
Distance: 3.2km/ 2 miles
Hackney Canal Walk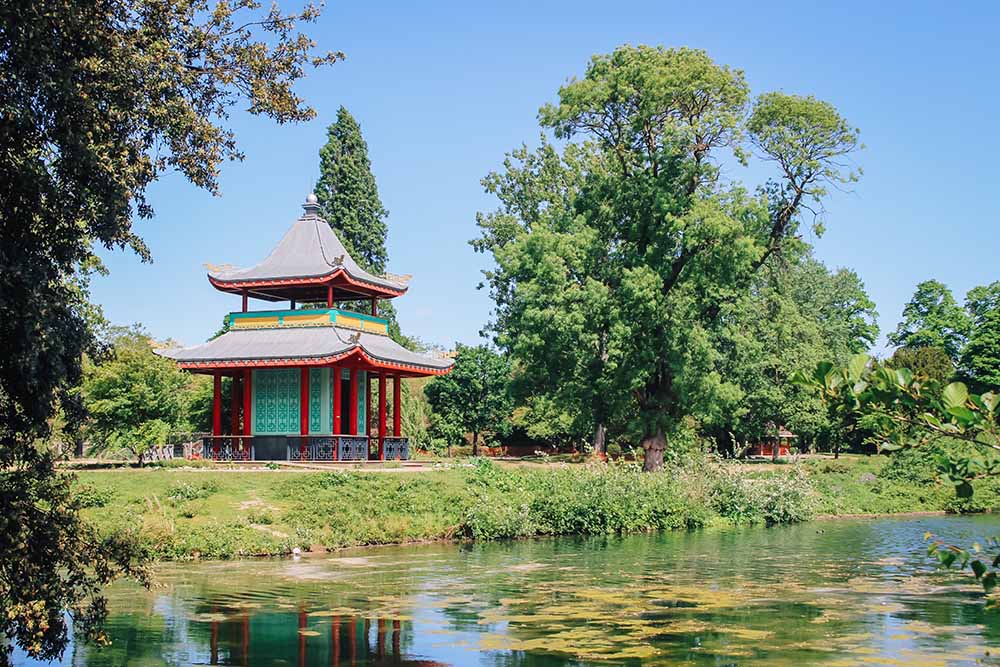 The Hackney canal walk in London is a relatively short circular walk spanning the Hertford Union Canal, Regent's Canal (making another sneaky appearance!), and Victoria Park.
On the way you'll pass Old Ford Lock, alongside the cottage and stables – these were given Grade II status in 1990 and make for a gorgeous photo opportunity during your walk.
You can, of course, only complete half the route if you want to cut down the length – or you can head from Victoria Park towards Camden if you fancy more of a challenge.
Getting There: Hackney Wick Train Station
Distance: 5.5km/ 3 miles
Limehouse Basin
Trust us – the walk between Limehouse Basin and Olympic Park should be saved for a glorious summer's day (we can hope!). Taking around an hour and 30 minutes to complete, this is a moderate walk – though, beginners won't find it too difficult at all.
Starting at Limehouse Basin, you'll take the Limehouse Cut all the way up towards the River Lea, before heading North towards Olympic Park. You'll pass plenty of interesting sites, such as Bow Locks Bridge and The House Mill.
Getting There: Limehouse DLR
Distance: 4km/ 2.4 miles
Canary Wharf Walk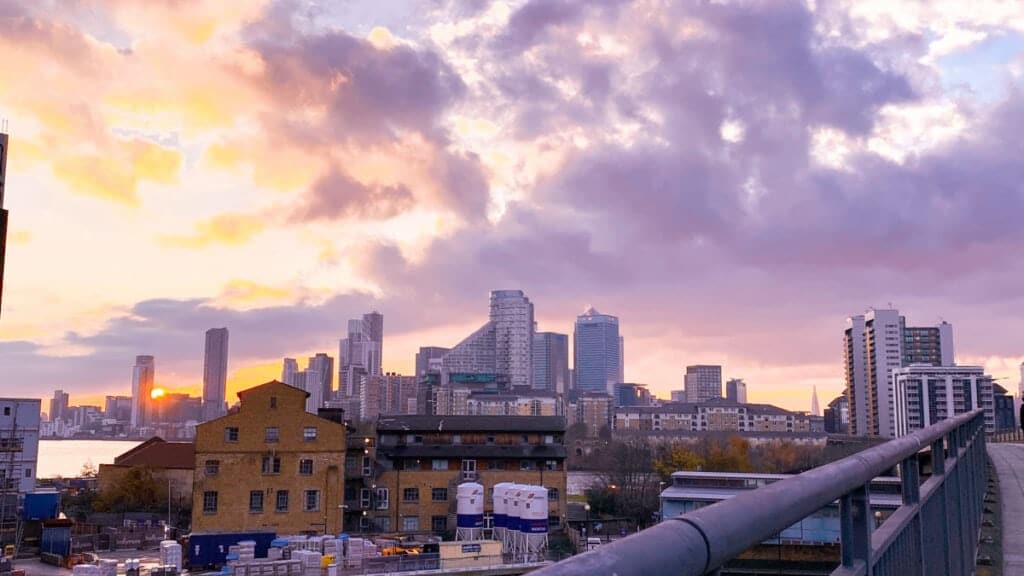 Starting along the Thames, before curving around to the docks at Canary Wharf, this is an East London canal walk perfect for even the most unseasoned of ramblers.
If you're after totally chilled vibes, this gentle stroll requires very little effort on your part (you can easily complete it in 30 minutes at a leisurely pace or 15, if you feel the need for speed). And you're rewarded with stunning views stretching out across the river.
There's plenty of delicious restaurants and bars nearby – name a better way to finish off a Sunday morning walk?
Getting There: Jubilee Park
Distance: 1.6km/ 1 mile
The Cumberland Arm
Ok, we'll admit it: this walk is not near an existing London canal, and this teeny-tiny walk in London would almost not be worth it, if it wasn't for the interesting history behind this former section of Regent's Canal (bear with us).
When it first opened in 1816, the Cumberland Arm served the markets and military facilities north of Euston. It was heavily used during WWII, and subsequently closed in 1942.
While there's not too much to see in terms of water today, it's a cool spot next to the floating Feng Shang Princess Chinese restaurant – keep your eyes peeled for the Bridge over Nothing that previously crossed the water and is today decorated with crumbling motifs from the war.
Getting There: Camden Town
Distance: 1km / 0.5 mile
The Queen's Walk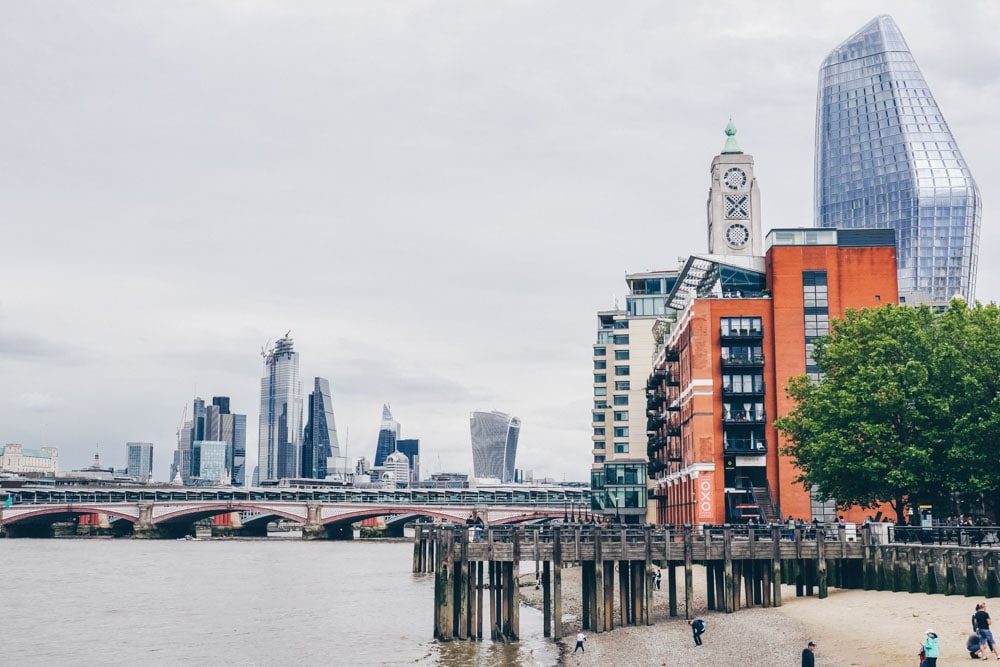 This Royal nickname is given to the walk between Tower Bridge and Westminster Bridge, and is the London walk boasting the most landmarks. The walk spans practically the entirety of south bank, passing the likes of the Globe Theatre, as well as two spectacular London bridges.
Whilst you're most certainly walking along the river Thames (rather than a canal), we think you'll forgive us when you see that you're blessed with the breathtaking views. It takes around an hour to complete – unless you decide to take a detour.
Getting There:
Distance: 4.3km / 2.6 miles
Practical Tips for Exploring London's Canal Walks
If you're in any doubt about which route to pick, you can't beat a walk along Regent's Canal – the area is filled with so many things to do that you could easily spend all day here. Not to mention that areas such as charming Little Venice and Camden are nearby.
This goes without saying, but keep an eye out on the little ones so that they don't venture too close to the water!
London Canal Walks Map