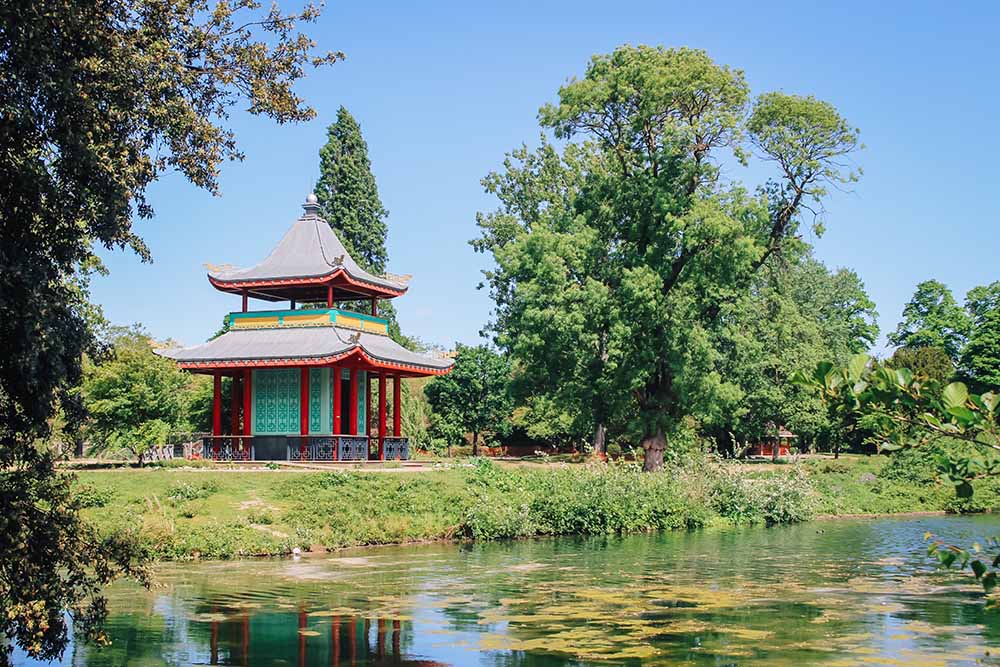 Looking for the best things to do in Hackney? Great, you are in the right place.
This is one of London's most diverse and unique boroughs. Hackney has a strong community feel and is well-known for its unmatched food scene and bustling nightlife.
Located at the heart of the East End, Hackney was not always the vibrant place it is today. It was once a series of small hamlets and farmlands that supplied food to the city of London.
The rich marshes and woodland saw it become popular among Medieval Royals as an area that was close to London with a tranquil outdoor life and exceptional natural beauty.
Over the years, Hackney has become a cosmopolitan area that's a global destination for arts, culture, and nightlife. This means you'll find loads of fun and quirky things to do in London's most trendy borough.
This comprehensive guide covers all you need to know to explore Hackney in all its glory.
Top Picks for Things to do in Hackney
Things to do in Hackney
Delving into the spots you shouldn't miss.
Victoria Park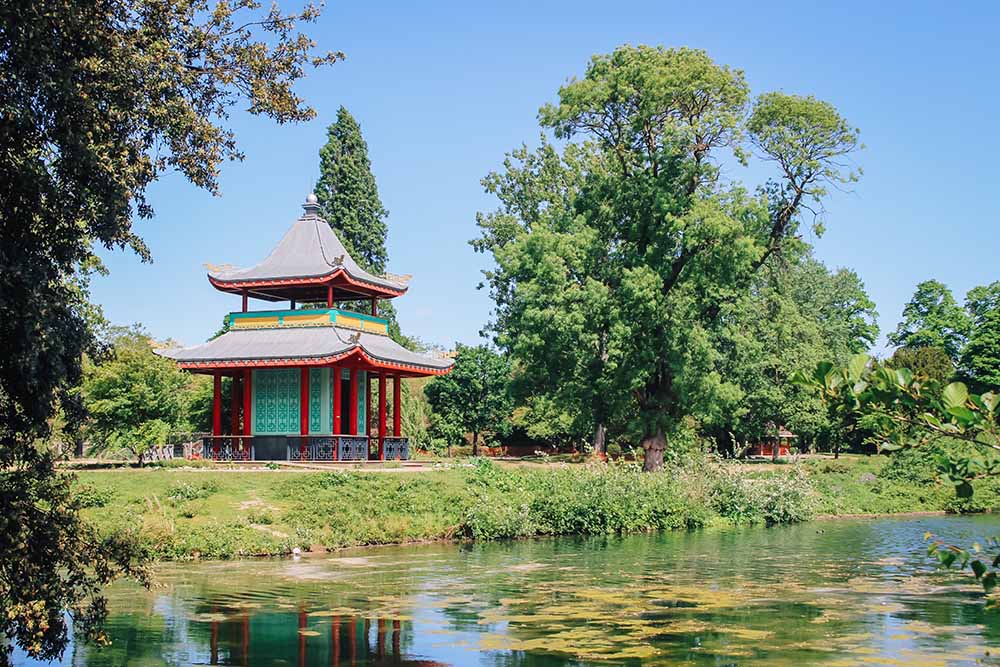 London's oldest park plays host to several interesting monuments on its grounds. This includes two alcoves from the Old London Bridge, brought to the park in 1831 after its demolition.
Victoria Park opened in 1845 and has won a Green Flag Award consecutively each year since 2010. Wander along the paths meandering next to the Regent and Hertford Union Canals and stop for a moment at the picturesque boating lake.
The park is also a great spot to set up a picnic and home to some of London's most raucous summer festivals.
Viktor Wynd Museum
The Viktor Wynd Museum is a museum of curiosities, fine art, and unnatural history. A visit to this rather strange and macabre museum is one of the most unusual things to do in Hackney, London.
When you think of a museum, whatever comes to mind is probably not what you'll get here. Curated by Viktor Wynd himself, you'll find an eclectic mix of, well, oddities. A lock of Elvis's hair and a half-eaten biscuit by David Attenborough are among the stranger things you'll see. While British surrealist etchings form part of the 'fine art' section.
All you need to enter this weird and wonderful world (including a complimentary cup of tea) is £3 and an open mind.
Hackney Marshes
An inner-city gem, the Hackney Marshes is an area of grassland on the western bank of the River Lee and leads up to the Hackney Stadium. A sports lover's haven, the marshes have great facilities for all types of activities.
From rugby, football, and cricket pitches with changing rooms and toilets to a rooftop terrace and pavilion are just a few things on offer. If you'd like to use the facilities, be sure to check out prices and book.
You may have heard of "Hackney Beach," the nickname for the water marshes found here. People often swim in the water, but you should really avoid the temptation to take a dip due to it being polluted.
Hackney City Farm
Hackney City Farm is one of the best things to do in Hackney with kids, although even adults will enjoy the visit. Experience rural life in the heart of the city. You'll be able to pet goats, feed chickens, and melt over baby lambs. Children are also taught about vegetable gardens and can plant their own seeds in the garden.
Before heading home, drop by the farm shop for fresh produce and eggs.
Museum of the Home
The Museum of the Home boasts centuries of interior design from 1600 to the present. You can marvel at various home and home life scenarios with a series of 11-period room displays.
Located in a stunning Grade I-listed building in Shoreditch, this is a great place to explore the history of Britain's domestic interiors.
St Augustine Tower
Standing majestically in St John's Church Gardens in Hackney central is St Augustine Tower.
The Tower is what remains of the 16th-century parish church of Hackney, St Augustine. The gorgeous 16th-century clock has remained on the Tower's third floor since around 1608.
The St Augustine Tower is present in the coat of arms of the London Borough of Hackney, showing its symbolism and importance to the area. The Tower is impressive, and a visit is one of the best things to do in Hackney Central if you're a history buff.
Sutton House
Sutton House – a Grade-II listed Tudor Manor House and National Trust found in the centre of Hackney, is worth a visit. The building was built in 1535 for Ralph Sadlier, a courtier of Henry VIII, and has seen many different residents since then.
From anarchist squatters in the 1980s to hosting various gigs – this house has seen it all. Today you can tour the building with Tudor finishes and carved fireplaces. The tranquil courtyard is also a magnificent place for a silent, reflective moment.
Mare Street
The energetic pulse of Mare Street is reason in itself to visit. Along the street, you'll find fabulous wining and dining options and Mare Street Market. This street offers it all; a glimpse into London's history, an artisan cocktail and a supermarket shop.
Give yourself a few hours to roam the street and stop and spend time at the places that spark your interest.
Hackney Markets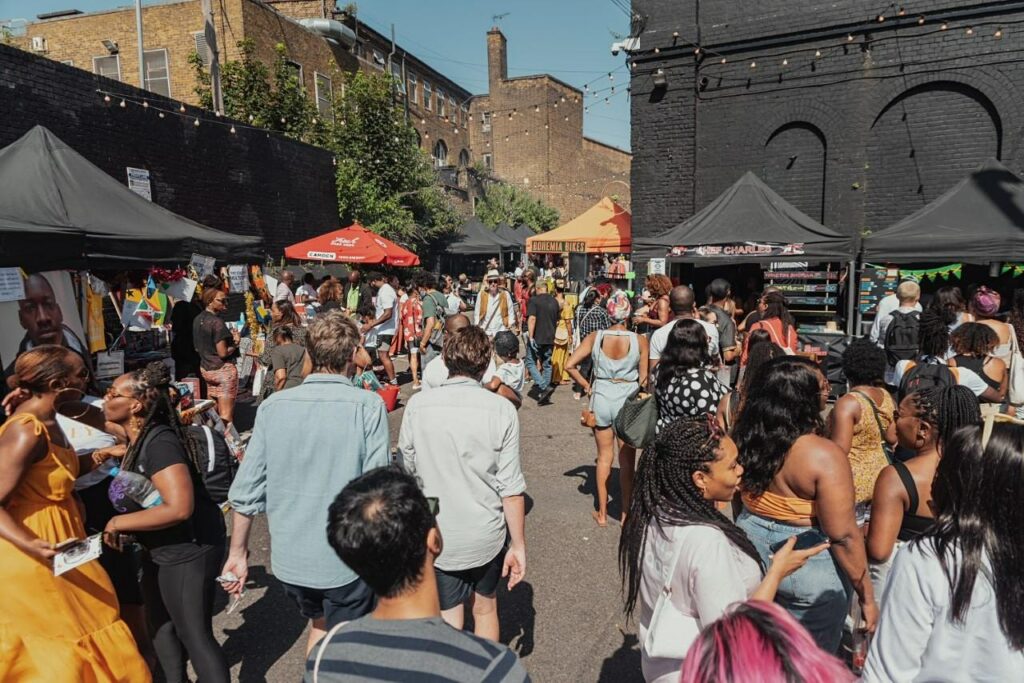 Hackney has some great markets, which are also some of the best places to do some shopping. If you are travelling from afar, you'll find charming curios to gift those back home. If you're a local, you'll find unique vintage goods and trinkets.
Oh, and we can't forget the delicious street food and produce that vendors whip up at most of the markets. From weekend markets to monthly affairs, these are some of the best markets to visit in Hackney:
Chatsworth Road Market: Runs every Sunday and is a popular market for families. Keep the kids entertained at Lolly's toy and homeware accessories while you remain satisfied with the wide variety of food on offer
Hackney Flea Market: Running monthly, here you'll find the best vintage goods and furniture
Ridley Road Market: The freshest fruit and vegetables are on offer at Ridley Market in Dalston, running daily – except Sundays
Broadway Market: A Saturday street food market foodies shouldn't miss
Bohemia Place Market: Showcasing London's best black-owned eats, artisan traders, and more every Friday night
Mare Street Market: Already mentioned above, but worth cementing in the memory
Cool Things to do in Hackney: Eating & Drinking
The best spots to grab a drink and bite to eat.
Crate Brewery
Of all things to do in Hackney Wick, a visit to Crate Brewery should be at the top of your list. Located on the riverside, this beer garden with quirky views of the ever-changing street art on the Hackney Wick Canal is full of character.
Opening in 2012, this was one of the first breweries in Hackney and they set a high standard for those to follow. So, grab a pint and a pizza, and enjoy an afternoon at one of the best breweries in London.
Take an Ohros Candle Making Classes
If you're looking for fun things to do in Hackney, how about getting your creative juices flowing? There's plenty of that to be found in Hackney but one of our top favourites are the candle making classes at Ohros.
No matter if you're already a knowledgeable candlemaker or a total novice, over the course of a few hours Orhos' charming owner Georgia will teach you everything you need to know to create your very own scented candle.
That's comprehensive lessons in picking scented oils, and how to incorporate them into a candle you'll shape from scratch. The classes are really fun and totally relaxing, perfect for an afternoon's unwinding.
Hackney Brewery
Calling all beer lovers, Hackney Brewery's taproom has 20 direct-draw taps serving the freshest Hackney beer. This gives you the chance to taste many drinks until you find your favourite. There isn't a restaurant on the premises, but the brewery hosts rotation pop-up kitchens on the weekends.
Angelina
This trendy restaurant gem in the heart of Dalston is sure to impress those taste buds and senses with its unique flavours and chic interior design. Creating a mash-up of Japanese and Italian cuisine, you won't see dishes Angelina's offers on many other menus.
Service is down-to-earth, and this, mixed with the relaxed atmosphere and unmatched food, make for a great restaurant experience.
Night Tales
While we are talking about fun things to do in Hackney, Night Tales has to make an appearance. This trendy Hackney space serves up a variety of street food, cocktails and drinks, and some big-name DJs. So what exactly is this exhilarating sounding place anyway?
It's a large (300 sqm) terrace consisting of food and drink stalls and an area for dancing. It's a great place to go for afternoon drinks, especially if you feel like dancing the night away later on.
Some of the DJ gigs are free, and others you'll need to pay for, so be sure to check out what's on when you plan on visiting.
Practical Tips for Exploring Hackney, London
Whether travelling from near or far, it's always best to have some tips and tricks to help you best navigate a new area.
The best way to explore Hackney and all its quirks is by walking the streets, so prepare accordingly. Wear comfortable shoes and try not to carry too much with you.
If you only have a short while in Hackney, make sure one of the markets is at the top of your list.
Kip Hotel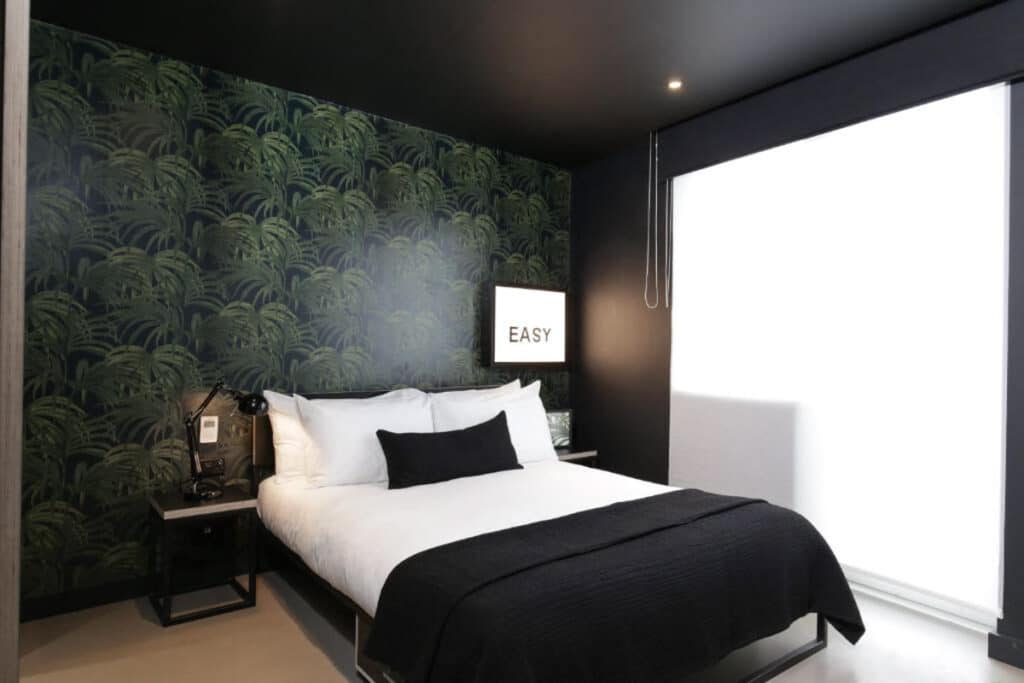 City Centre Apartment, Victoria Park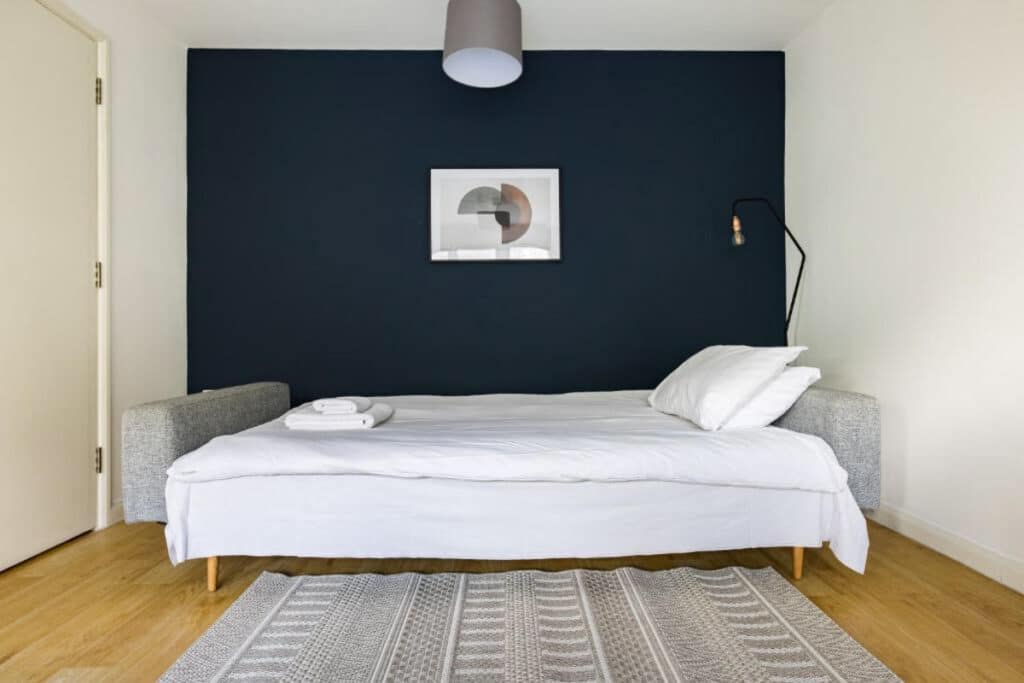 Kingsland Locke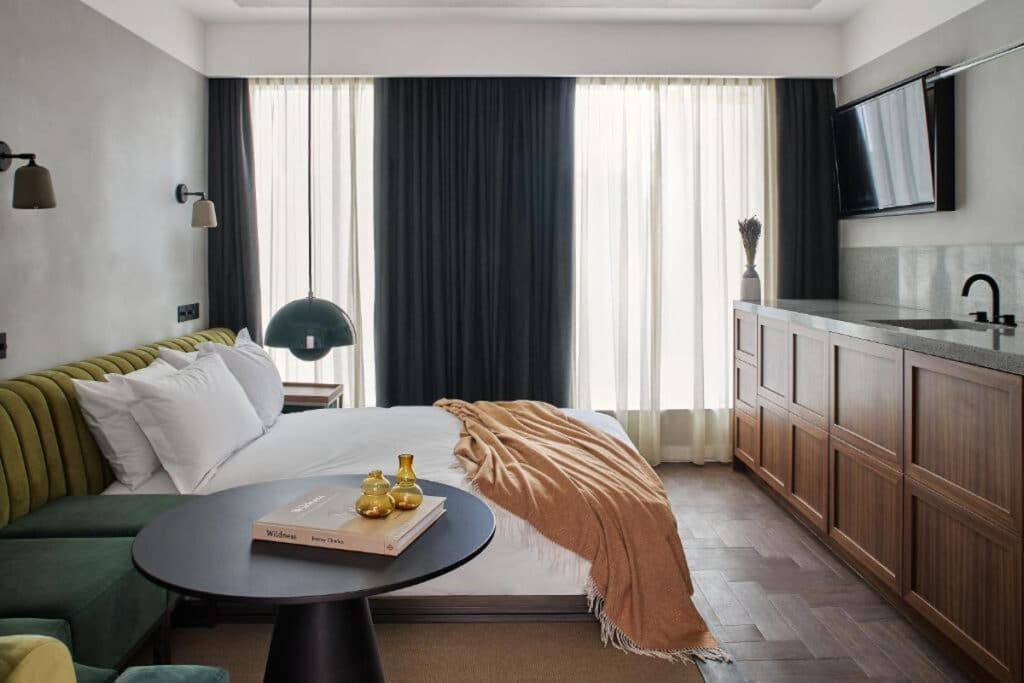 Looking for More London Area Guides?