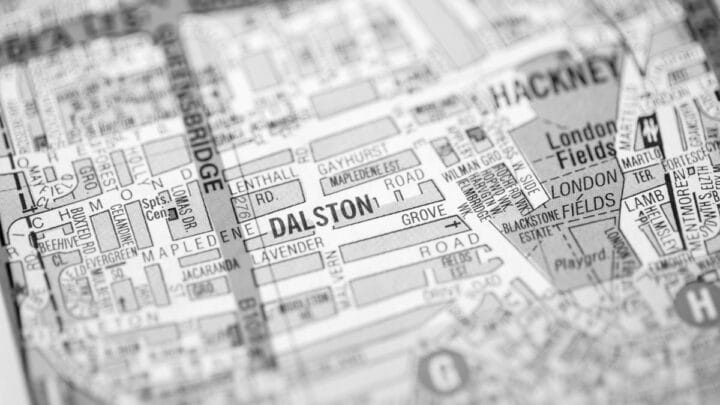 Heading to Dalston and wondering what to do? One of the most vibrant neighbourhoods in London, there's no shortage cool spots to discover. Discover the best things to do in Dalston with this insider's guide.
Dalston most likely started as a farmstead way back in the 1200s. It grew throughout the years, gaining a reputation for its grand houses. Today, Dalston is one of the most diverse spots in London, so much so that Time Out named it the 13th coolest neighbourhood in the world.
With a big Turkish influence, Dalston has some of the best restaurants in East London. But it's not just limited to food, offering a great selection of thrift stores, bars, and live music venues. Dalston is a hub for a great time.
Top Picks for Things to do in Dalston
Things to do in Dalston
Ridley Road Market
Ridley Road Market is open from Monday to Saturday and hosts over 150 stalls. The market has been in existence since the end of the 1880s, when there were only about 20 stalls around.
Unlike other areas where the markets have become streetside boujee boutiques, Ridley Road is a real London market. Go to shop for its unique fusion of African, European, and Asian foods and goods – there is something for everyone.
The Rio Cinema
The Rio Cinema has played a big part in Dalston's history. It has showcased movies ever since the silent film era. It was built in 1902, and over 100 years later, it still welcomes visitors with a great vibe. Today it is one of the best independent cinemas in London, so take a chance on this gem.
The Invisible Line Gallery
The Invisible Line Gallery is dedicated to the young creatives in the area. Its main goal is to bring youngsters together not just to showcase their talents, but also to network. The gallery also hosts tons of exciting events. A few of them are exhibits, debates, workshops, and film screenings.
Dalston Eastern Curve Garden
Take a break out of your day and go for a stroll in the Dalston Eastern Garden. It runs down the old Eastern Curve railway line and is a great spot for a little lunchtime get-together with friends. With a café located in the gardens, you can grab a coffee and a pizza and take the rest of the afternoon off.
Beyond Retro Vintage Clothing Dalston
Beyond Retro is a massive location in Dalston with tons of the latest fashion trends. They own over 12 000 one-of-one pieces, meaning it's a store that is any trendy fashionist's dream.
Not only do they sell vintage fashion goods, but they have a beyond retro exchange programme that allows you to exchange your old outfits for store credit. So pack up all your old goods and get yourself some new ones.
Storm in a Teacup
Cutting edge clothing is what Storm in a Teacup is all about. They are a unique London based clothing store that calls their style ever-evolving and meticulous. They have a great selection of men and women's clothes, with great accessories and shoes to match. Not only are they trendy, but they also have a vast array of vintage pieces that come from all over the world.
LF Markey
Owned by Sydney-born Lousie Markey, LF Markey is a women's only shop that focuses on producing feminine but edgy pieces. Mainly inspired by workwear, they are well known for using bold and bright fabrics for all their designs. Lousie, formerly a Burberry designer, is well-known for her signature pieces such as boilersuits, dungarees, and jeans.
Things to do in Dalston: Eating & Drinking
Dalston Jazz Bar
A small venue located in Dalston's jazz micro-district, this bar offers some of the best vibes you can get in the area. It's an intimate venue that manages to draw in quite a crowd. On a packed night, you'll see every table filled with waiters navigating their way to everyone as the live music adds even more energy to the atmosphere.
Dalston Roof Park
It doesn't get much better than a rooftop bar on a sunny day. The Dalston Roof Park classifies itself as the only rooftop bar that uses all profits to empower young people and businesses. Owned by the Bootstrap Charity, the venue hosts tons of local acts and cutting edge club nights which are a must-do.
Ruby's
Located in what feels like a den, just below Ruby's cinema sign, sits this gem of a bar. It's a quirky bar and cocktail lounge that is an entire mood in itself.
Hosting live music across the week and weekends, there's always something going on here. If you want a relaxing day at the bar or want some music booming through the speakers, Ruby's is the place for you.
Hacha Bar
Tequila, tequila, and some more tequila. Hacha Bar is home to the Mirror Margarita, which received the Cocktail of the Year award in 2020 at the Class Bar Awards. The bar has an ever-changing list of 25 spirits that are just waiting for you to taste.
Hacha also matches their drinks with their Mexican-inspired menu, which comes from their residential kitchen partner, Maiz Azul.
Little Duck Picklery
A mixture of a kitchen and wine bar, the Picklery is a restaurant that takes pride in its weekly changing menus. It is also a fermenting kitchen that doubles up as a workshop space that teaches anyone keen to learn about pickling. In the nighttime, the vibe changes, with lights dim low, they open a natural bottle of wine and await their regular rush.
Jidori
Named after a special breed of free-range poultry, Jidori is a yakitori restaurant that specialises in chicken. They only use locally made, fresh ingredients and regularly change their menu based on what's in season.
They don't produce what we regularly know as chicken but use every part of the bird and place them on skewers. With their vast menu and a wonderful range of cocktails and craft beers, Jidori is a great place to end the night.
Mangal 2
This is a Turkish delight, and we're not talking about the sweets. Mangal 2 is a highly famous Turkish restaurant that makes impressive meat dishes over coals. They also offer great wine and locally crafted beer, but it's the concise menu that excites everyone. If a restaurant has more than one location, you know it's excellent.
Practical Tips for Exploring Dalston, London
Go to as many eateries as you possibly can. They're all tasty. Really.
If you only have time to visit one place in Dalston, make it Ridley Road Market.
Where to Stay in Dalston
Kip Hotel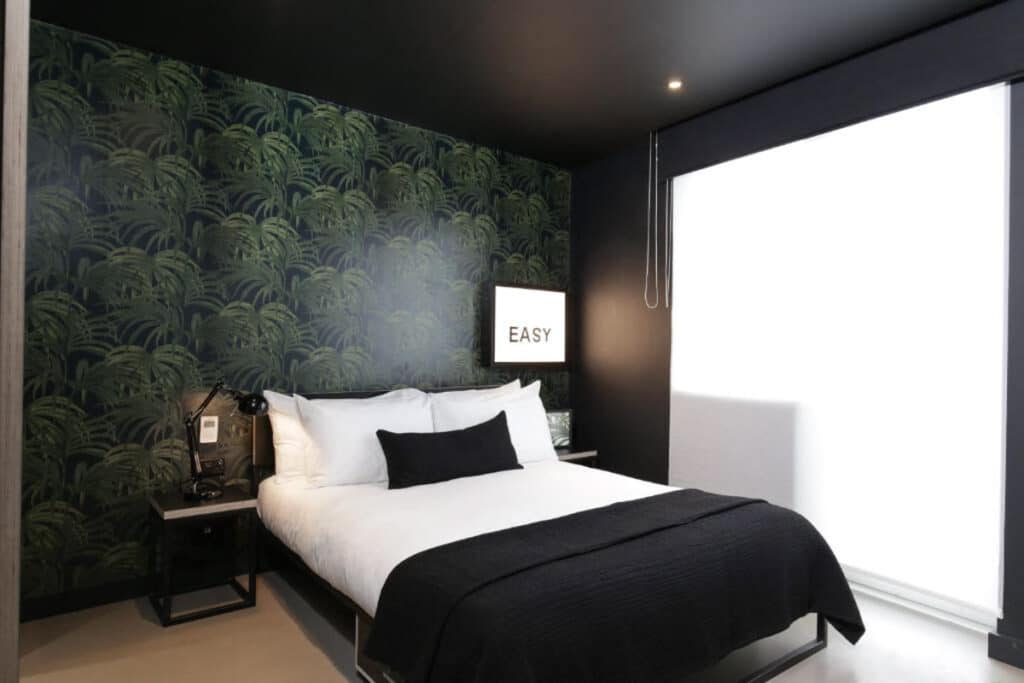 Old Ship Inn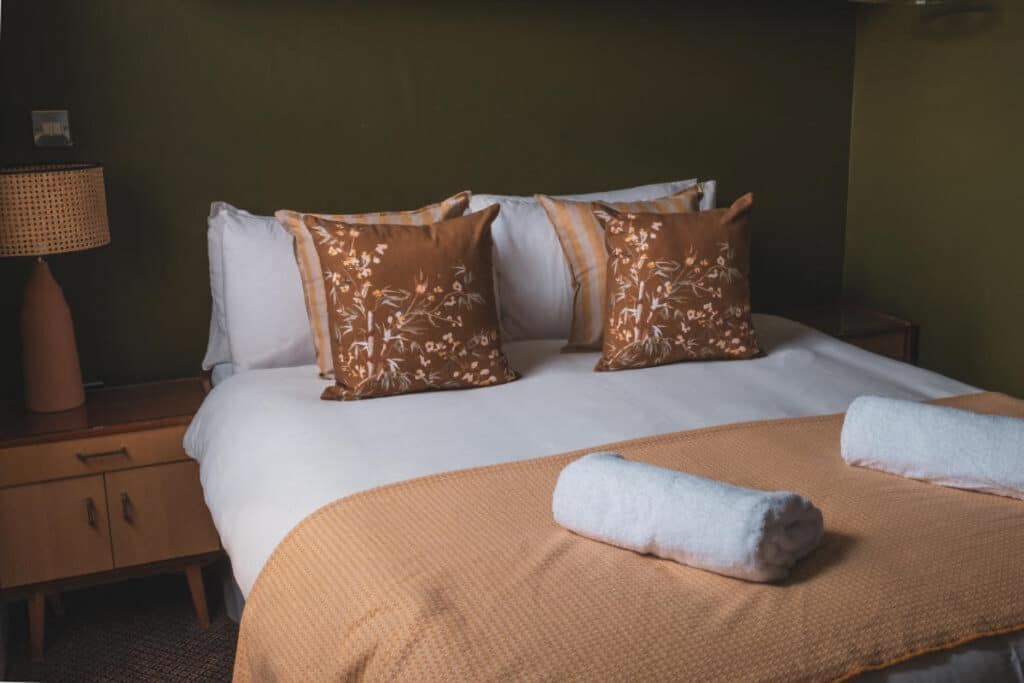 Kingsland Locke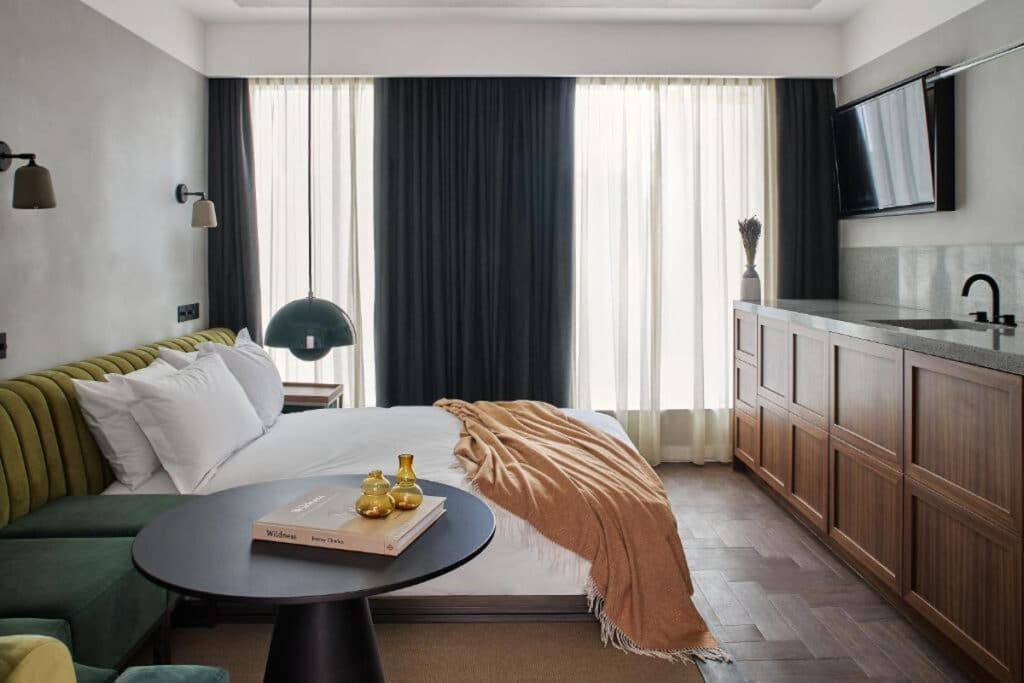 Looking For More London Guides?