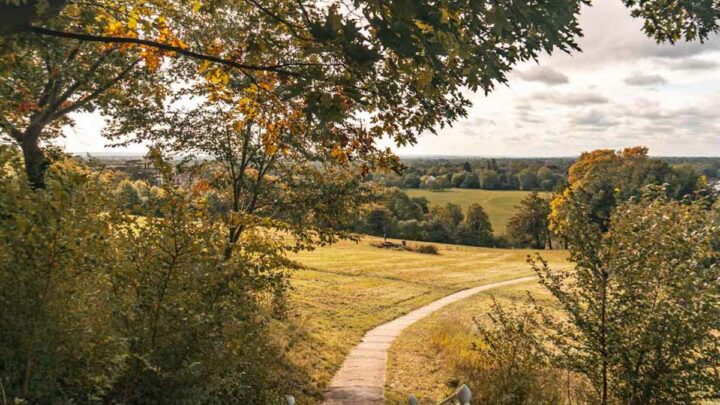 The meandering stretch of the Thames that encloses Richmond Upon Thames is one of London's prettiest.
Add to that the city's largest Royal Park, stunning views over the Thames basin and historic houses aplenty and you can start to see Richmond's appeal. Discover the best things to do in Richmond with this insider's guide.
It all started with a Royal Palace, built by Henry VII and a favourite hangout of Elizabeth I – slowly spreading to encompass the section down by the river and across to Richmond Park.
Richmond might have become larger over the centuries but it's still maintained an aura of exclusivity – no doubt helped by the large Georgian houses and high prices typical of the area.
Today it's a pleasing combination of riverside pubs, National Trust properties and strolls that come with rather magnificent vistas – both down to the Thames Basin and to St Pauls courtesy of one of the city's protected views.
Ready to explore one of our favourite areas in London? Let's go.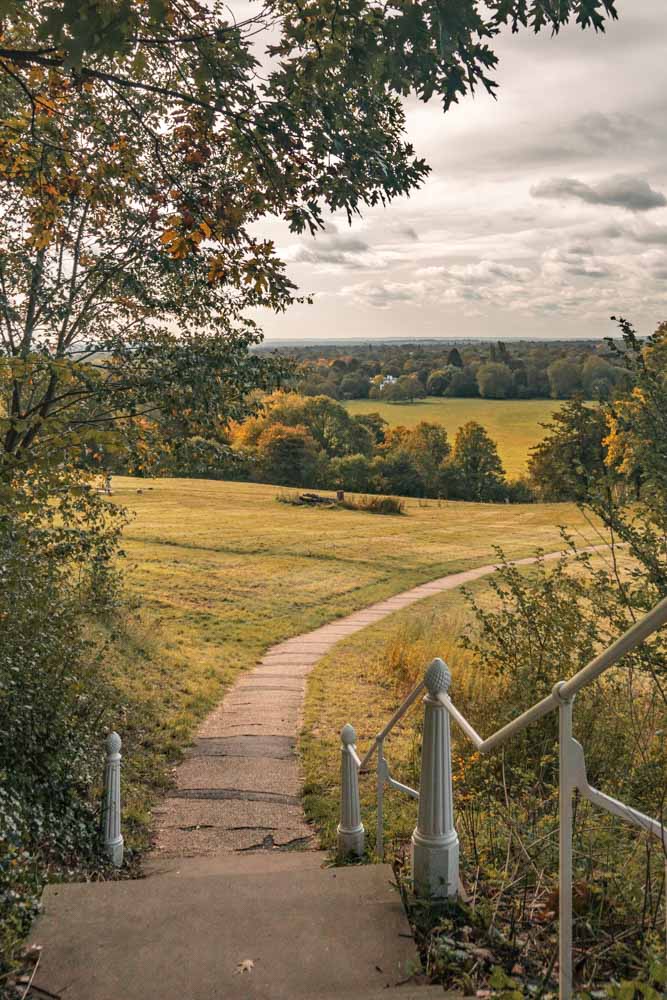 Top Picks for Richmond
What to do, where to drink and where to eat….
Things to do in Richmond
Delving into the spots you shouldn't miss.
Richmond Park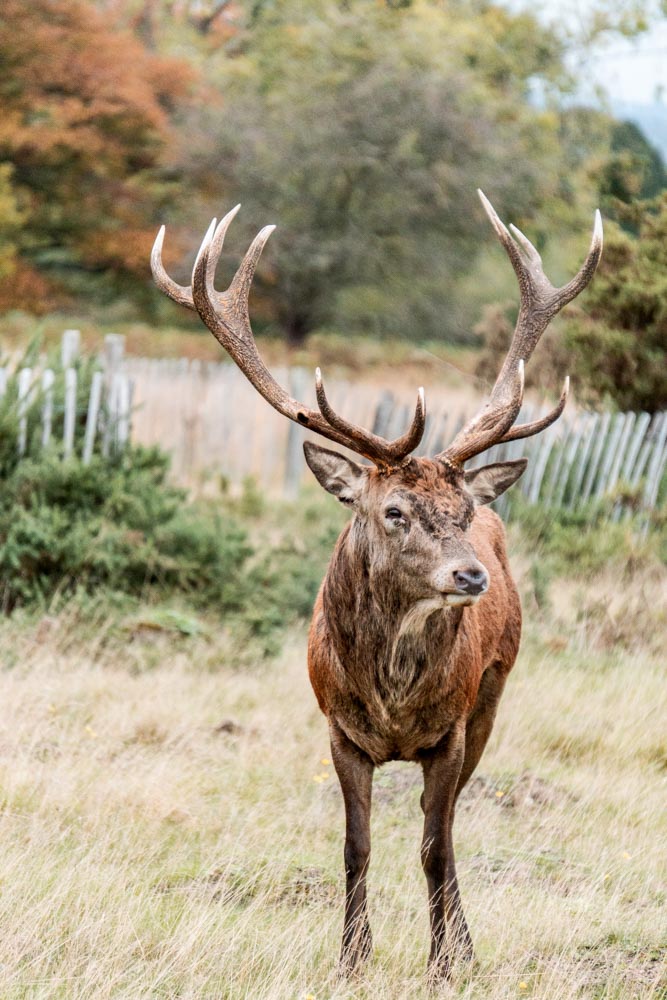 Spread out over 2350 acres, Richmond Park is London's largest Royal Park, not to mention one of its most beautiful too.
If you haven't been, you should – it really is that simple.
The biggest draw are the deer that roam freely around the park. They were first introduced by Charles I in the 17th century and have named the park as their home ever since.
Numbers hover around the 650 mark, so you'll have plenty of opportunity for deer spotting on any walk around the park.
Away from that, you should also explore the Isabella Plantation and King Henry's Mound (see separate entries below). If you have the time for it, take the Tamsin Trail – the biggest walking trail in Richmond Park, which loosely follows the circumference of the space.
Isabella Plantation
Nestled within the southern reaches of Richmond Park, the Isabella Plantation is filled with a gorgeous variety of flowers and trees that look wonderful at any time of the year.
Spread out over 40 acres, the woodland garden is a must when you're visiting the park. There aren't any deer in the plantation (it's fenced off to help protect the plants and flowers) but it's a beautiful section of the park.
King Henry's Mound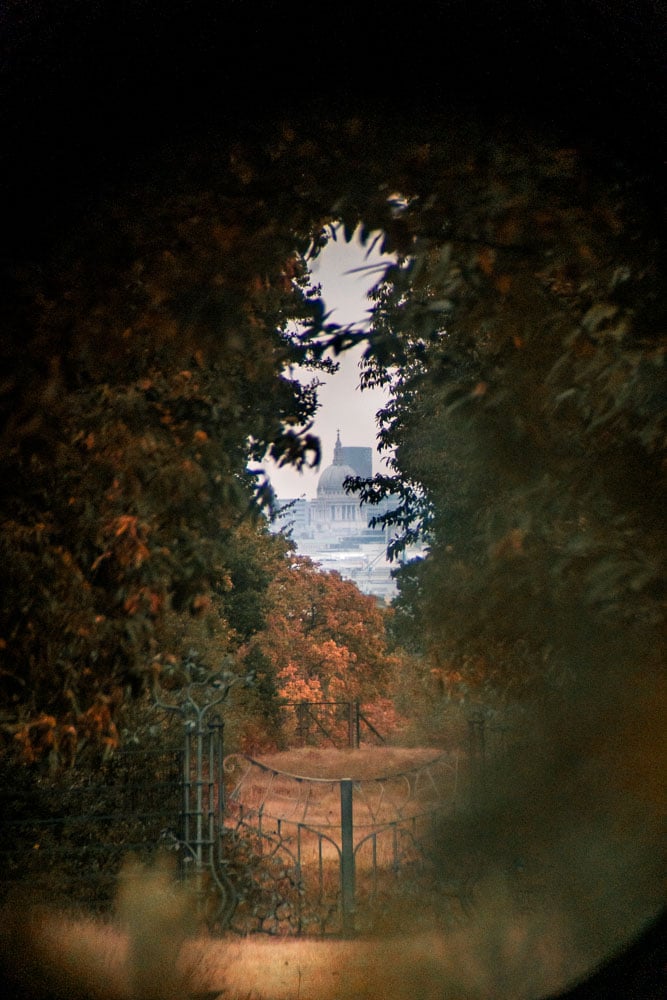 Richmond isn't short on jaw-dropping views – even so, King Henry's Mound stands out. There are two things to look out for here – to the west, you can feast your eyes on the meandering river and surrounding areas of Richmond, Kew and Twickenham.
However, it's the view to the east that is most special: peek at the perfectly-framed keyhole view through the hedge to see St Paul's Cathedral 10 miles away.
You can see it with the naked eye on a clear day, but there's also a handily-placed telescope to help things along if it's a bit hazy.
Curiously, the spot gets its name as it's rumoured to be the location from which Henry VIII awaited the signal that Anne Boleyn had been executed at the Tower of London. However, recent evidence suggests the rumour's not true.
Take a Stroll Along the Riverside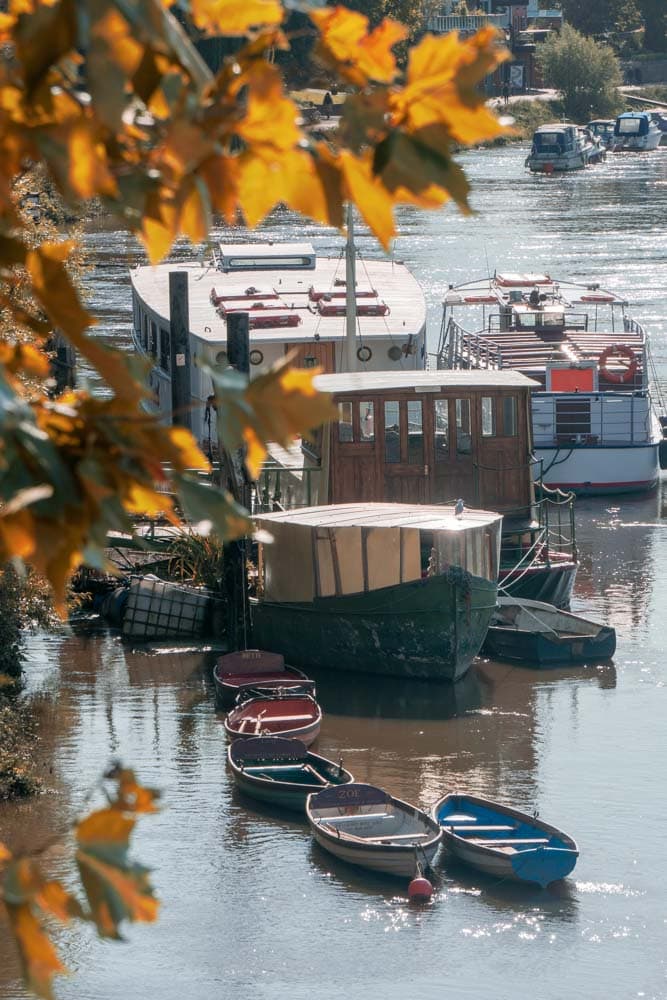 The stretch of the Thames through Richmond is one of London's finest – a sharp meander framed by willow trees and lined with boats bobbing gently in the water.
Walking along the river is one of the must-try things to do in Richmond. Do so and it's possible to imagine you've left the city long behind. In a way, you have, replacing traffic-congested roads and packed pavements for lush riverside pubs and restaurants.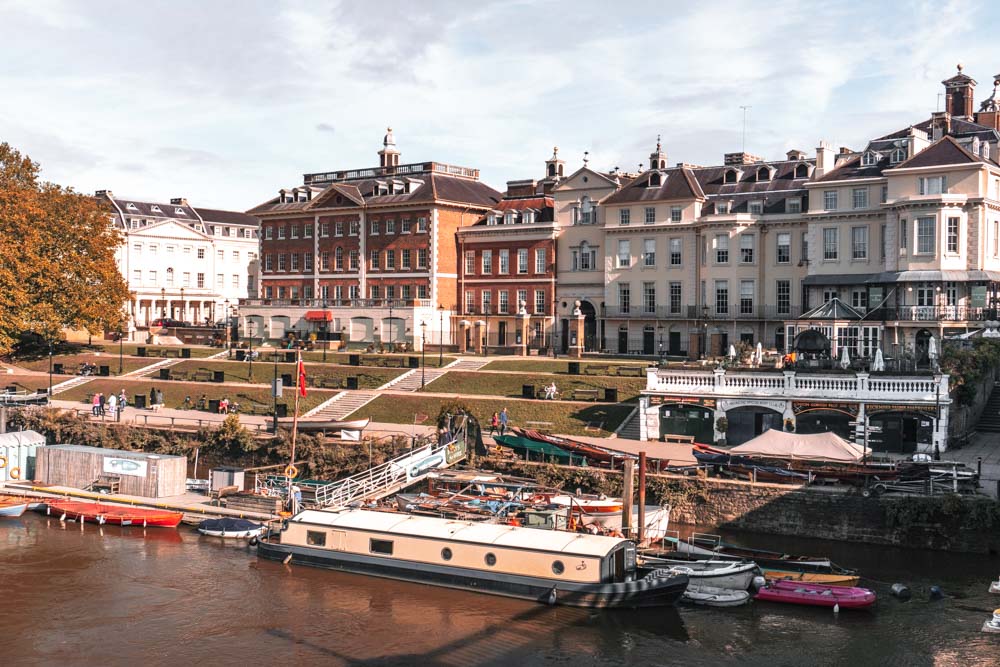 Don't be fooled by the historic-looking frontage around Richmond Bridge: it may look old but it was actually designed by architect Quinlan Terry in the mid-1980s.
The bridge itself is much older – originally dating from the 1770s, it's been changed but never fully replaced, making it the oldest bridge across the Thames in London.
Richmond Green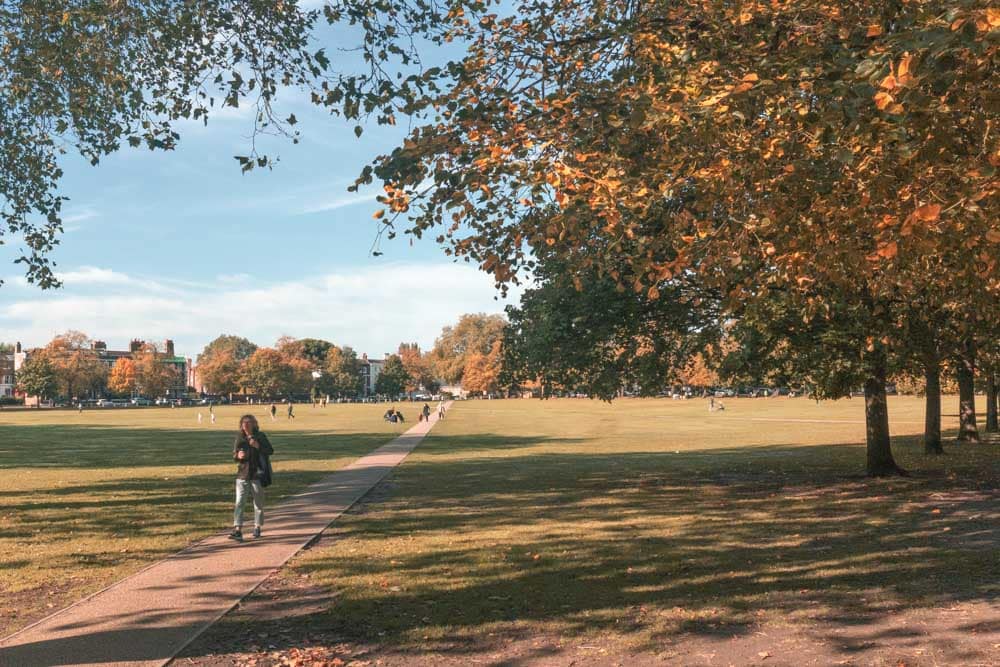 Just behind the High Street, Richmond Green is a popular hangout in the centre of Richmond village. The large, open space is surrounded by trees and, beyond that, stately Georgian houses.
It's a popular spot to catch a game of cricket: an experience almost always enhanced by a cheeky jug of pimms and some strawberries and cream in the warmer months.
Ham House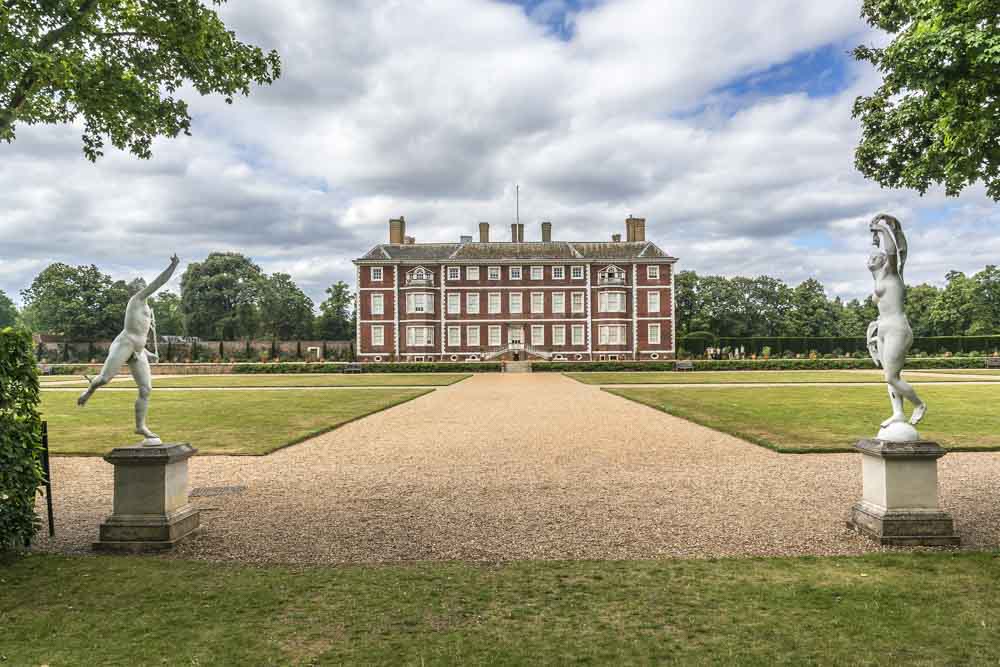 Virtually untouched for over 400 years, Ham House is one of Richmond's treasures – an imposing Stuart mansion on the banks of the Thames.
It's a National Trust property – brimming with an extensive art collection, alongside well-preserved textile and furniture collections – all engagingly displayed within the house. Outside, the gardens are an absolute delight.
The cherry garden is (unsurprisingly) a stunner in the spring, but the formal gardens and walks are beautiful year-round.
Terrace Gardens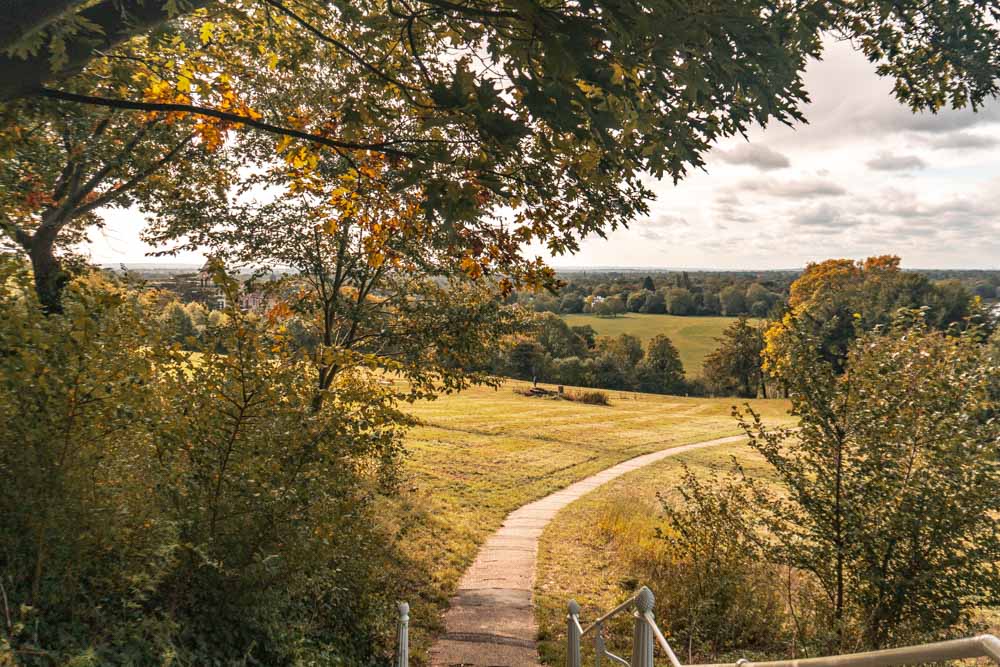 Wondering what to do in Richmond? Sitting at the heart of London's greenest borough, the trek up to the top of Terrace Gardens is steep (and a little unrelenting).
Scrabble your way to the top and you're rewarded with a striking panorama of the Thames Basin, so lush and green it's impossible to believe you're still in the city.
Terrace Gardens was first opened to the public in 1887 and has been many a local's favourite spot since. You'll find a mix of plantings across a number of gardens – all connected by a series of winding paths.
Richmond Theatre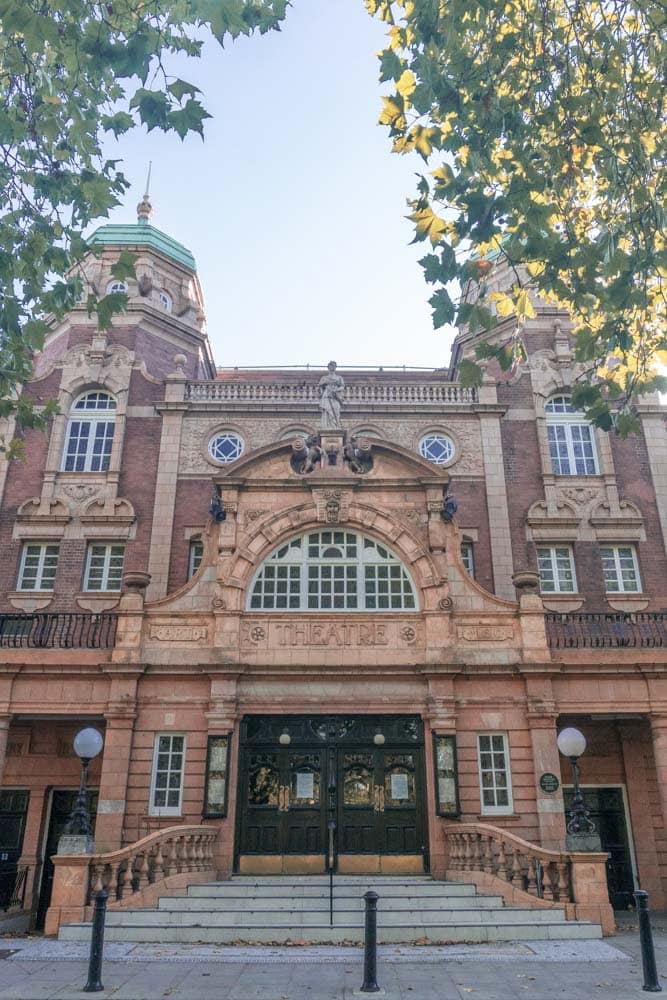 West-End theatre is all very well and good, but Richmond has something even more special – the gorgeous Richmond Theatre steps away from Richmond Green.
The Victorian theatre was constructed as an opera house and theatre royal – it's kept up its dedication to showcasing show-stopping musical and theatrical productions to the present day.
The eclectic programme encompasses West End transfers, indie productions, comedy performances, gigs and much more.
Kew Gardens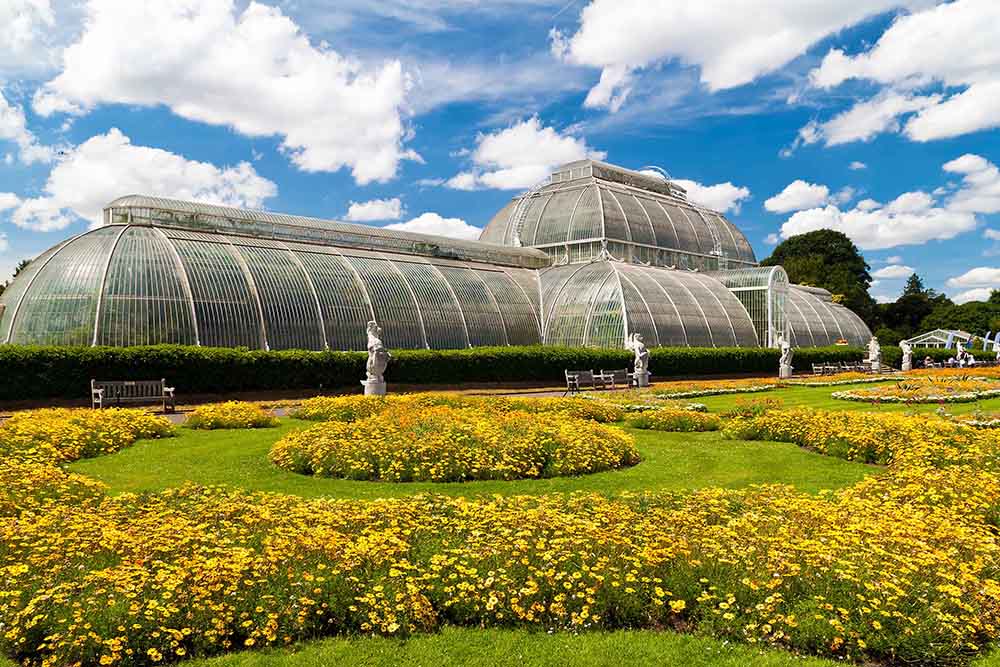 It would be absolutely criminal not to check out Kew Gardens – the top Botanical Garden in London and one of the best things to do near Richmond.
The capital's largest UNESCO heritage site is home to 30,000 species of plants for you to discover, dotted across a plethora of different areas. The rockery and rose garden are amongst the most beautiful.
Tickets cost £17.50, though plenty of discounts are available.
Things to do in Richmond: Food & Drink
Our favourite places to eat and drink around Richmond.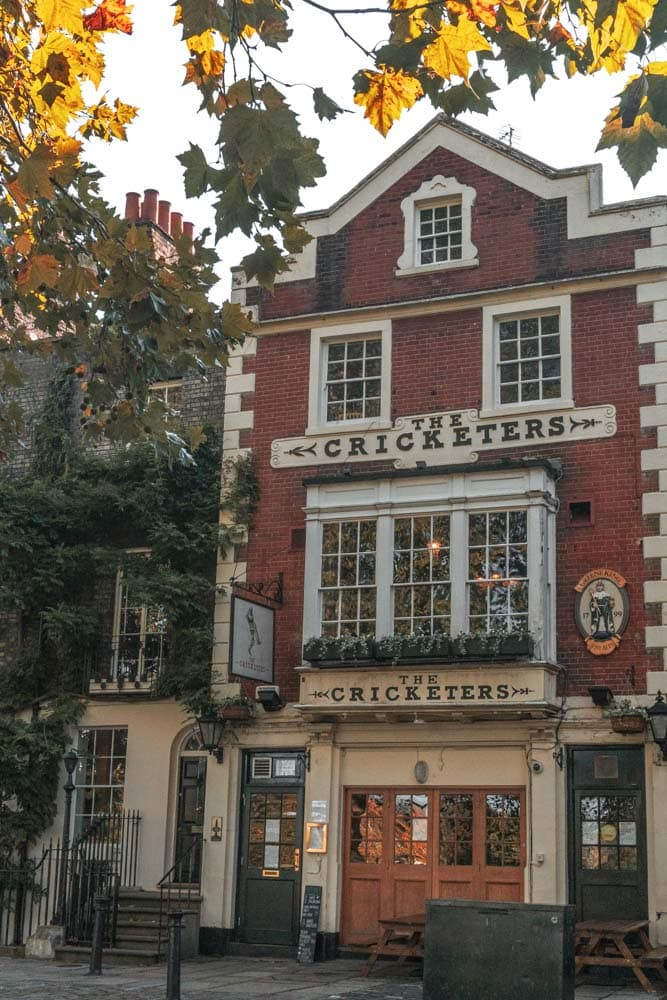 Petersham Nurseries
Few restaurants come with a magical greenhouse / garden centre setting where you can dine amidst trailing bougainvillea and jasmine but it's pretty par for the course at Petersham Nurseries.
This is one of Richmond's most gorgeous (and spenny) restaurants, with a delightful seasonal menu that always puts you in the wonderful dilemma of wanting everything on it at once. Go with a lot of time (and money) to spare and you won't be disappointed.
Stein's Richmond
Perched mere steps from the Richmond riverside, Stein's brings a little bit of Bavaria to West London – after all, there are few settings more suited to a beer garden than on the banks of the Thames.
Special as the setting is, Stein's takes its mandate seriously: there's a wide variety of German beers on tap – many of which you won't find anywhere else in London.
Wine-quaffers are catered to too with a wide selection of German wines. Either way, be sure to buy one of the hearty bratwurst or bigger schnitzel dishes to soak up the booze with – the food is worth the trip alone.
White Cross Pub
The idyllic riverside setting of Richmond's White Cross pub comes with a rather unusual drawback: when the river comes in at high tide in the spring months, there's no pedestrian access, leaving punters with nothing to do but sup their beverages until the water falls again and they can leave.
Random, yes. Enchanting? Also yes. It's a Young's pub, so no surprises when it comes to the simple pub grub and tap selection – but the setting makes it all worth it.
The Cricketers
Not all of Richmond's best pubs are strung along the river, as evidenced by quaint pub spot The Cricketers on Richmond Green. Dating in its current form from 1834, this pub ticks all the boxes – with an appealing range of ales and lagers on tap and hearty pub grub.
Duck Pond Market
Pick up some feel-good, organic snacks at one of the best street food markets in London.
Local traders flock to Heron Square to serve up some of the tastiest sustainable fare: sausage rolls from Aroma Organic, delightful pasta from Like Mama, as well as plenty of other stalls with dishes from around the world
Map of Richmond
Bingham Riverhouse
Quirky glamour
Quirky in all the right ways, Bingham Riverhouse is the place to stay when you're tired of cookie-cutter hotels but still want to splurge on the luxe-factor.
Read More London Guides
Love This? Save and Share on Pinterest!