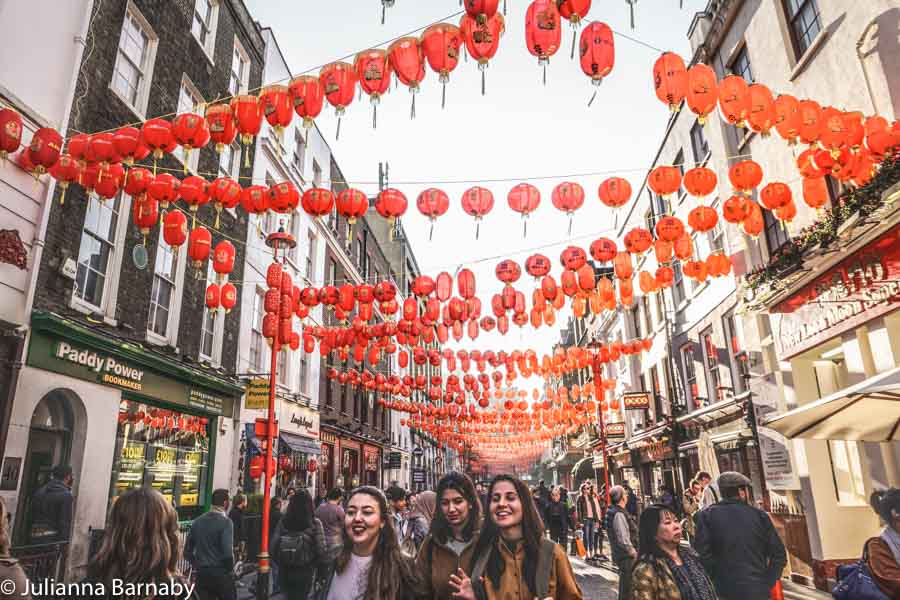 Whatever the time of the day or night, there's always something going on in buzzy Soho.
Packed to the rafters with some of the coolest bars and restaurants in London and the epicentre of the city's LGBT scene, there's plenty to discover.
The name Soho comes from an old hunting cry – but these days you're more likely to be hunting out your next great cocktail than chasing stags across a field.
If I had to choose my favourite area in London, Soho would be a strong contender. Transforming itself from a rough around the edges part of the city to one of its cultural hotspots, there's plenty more to Soho than meets the eye.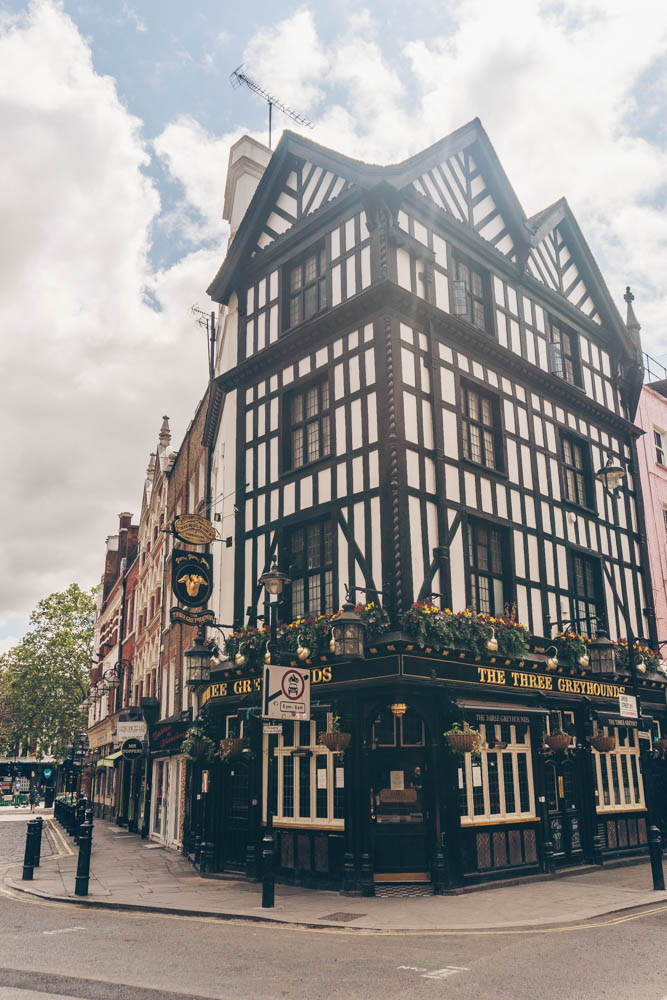 You'll have no problem dining and drinking your way around Soho – swanky bars and restaurants like Bob Bob Ricard and Disrepute rub shoulders with more down to earth (but no lest tasty) options.
Soho's food mecca status extends beyond the restaurants – with food courts and specialist world-food delis that stand in testament to the area's multi-cultural mix.
There are still traces of the area's former reputation as a hotspot of naughtier pastimes but the dwindling number of sex shops and higher number of luxury developments means they're increasingly difficult to find.
Top Picks for Soho
What to do, where to drink and where to eat….
Map of Soho
Practical Tips for Exploring
The best tube stations for Soho are Oxford Circus, Leicester Square and Tottenham Court Road.
Day or night, there's always something to do in Soho. You can easily spend a day mooching about (maybe with a cheeky trip to the theatre) and then dine and drink until the early hours.
Disrepute is my favourite bar in Soho. Follow it up with a swanky meal at Bob Bob Ricard for a blow-out treat.
Ham Yard Hotel
Five Star With The Quirky Touch
Ham Yard is the perfect Soho bolthole. The exuberantly decorated rooms and perfect location make it a stellar choice.
Hazlitt's
Old World Luxury
Named after the famous essayist William Hazlitt who lived there, Hazlitt's is an escape of old school luxe in the heart of Soho.
Discover The Best Hotels in Soho
Read More London Guides
Love This? Save and Share on Pinterest!