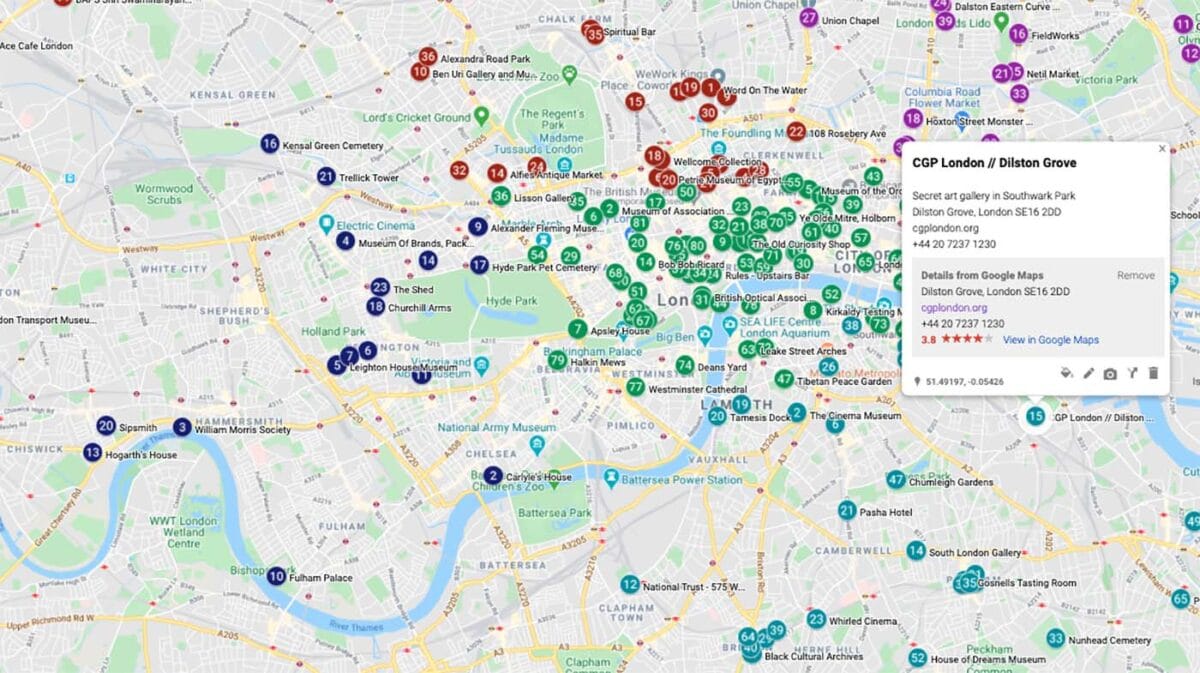 This handy Google Map features 300 of the city's more unusual spots, ready for you to save to your phone and use to plan your next adventure.
Whether you want to find out the hidden gems you should be seeing in your area, or just have a few hours to kill and want to do something different, this map will help you explore the city better whilst still staying away from the same old touristy spots and the crowds.
Best of all? It's totally free.

Go Adventure
Let me unlock your next London adventure.
Simply download the map, save it to your phone and you'll have 300 ideas for places to see and unusual days out in London.

You can go out and discover straight away, or just pull it up the next time you want to explore somewhere new.

300+ ideas for cool things to do and places to see in London (without the crowds). Ideas for new discoveries all over the city – not just in Central London.

A free resource you can refer to time and time again – you'll always have access to it. Sent to use on your phone immediately – simply install with a couple of clicks.

Links in all the map entries to the website of each destination so you can find out more information.