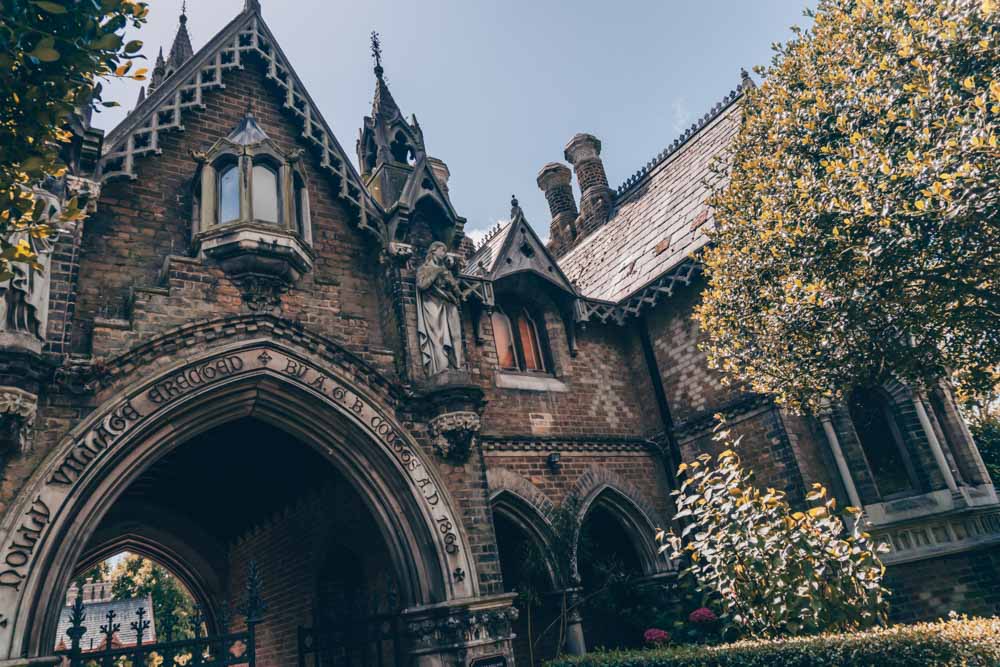 Skirting the east side of Hampstead Heath, Highgate may just be one of London's quaintest spots.
Long a haunt of the bohemian intelligentsia, don't let the sleepy aspect of this village within a city fool you – there are plenty of places to see and things to do in Highgate.
Towering Georgian houses, quaint pubs, chi-chi cafes and, of course, that cemetery – Highgate has a lot going for it. It's little wonder that it's a long-beloved spot for celebrities. First it was members of the literary elite like Charles Dickens (albeit briefly), Samuel Taylor Coleridge and John Betjemen, these days musicians, models and film stars – Justin Bieber and Kate Moss among them.
That's not really what you're in Highgate for though. That would be the quiet pace of village life – punctuated by sights like Highgate Cemetery it's almost impossible to believe you're still in London.
I have to be frank, Highgate Village is charming in a way that few places in this chaotic (but brilliant) city are – ridiculously pretty, with lots of historic spots to see and old-world pubs to drink in.
Ready to explore Highgate? Let's discover.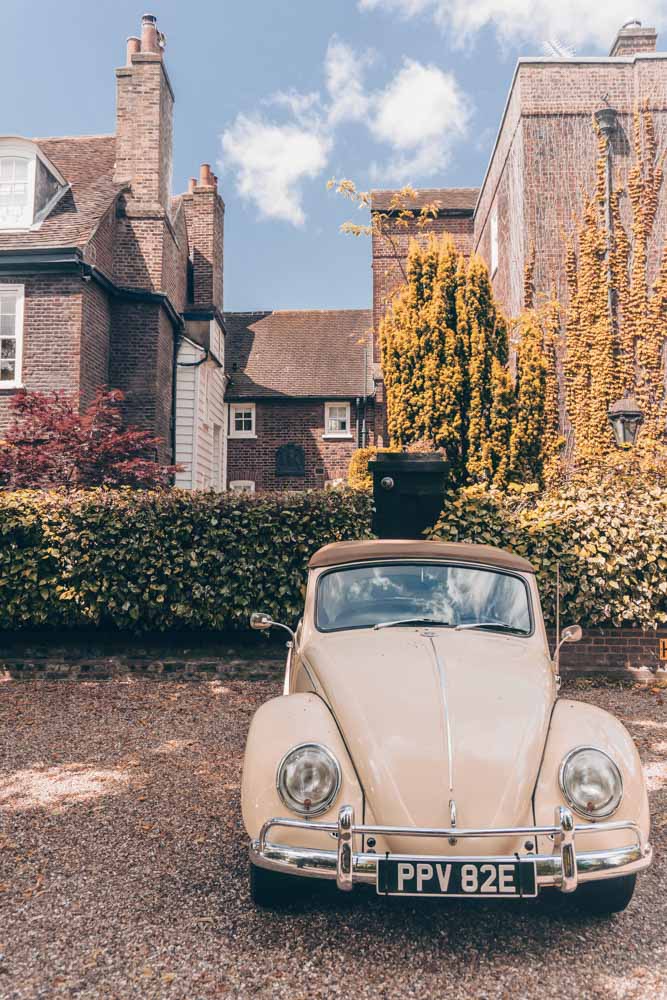 Top Picks for Things to do in Highgate
Things to do in Highgate
Delving into the spots you shouldn't miss.
Highgate Cemetery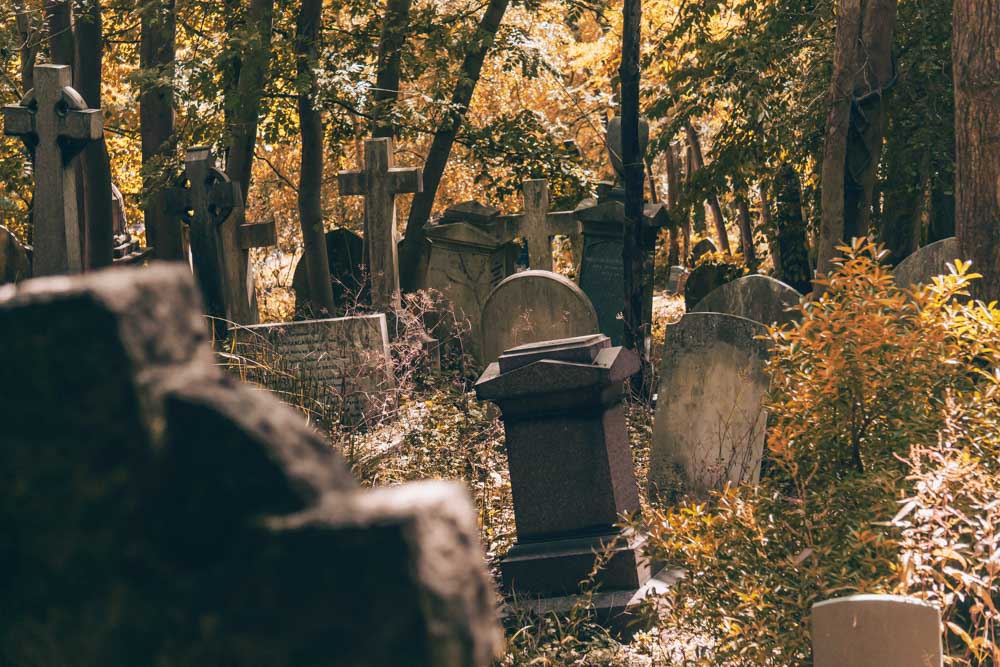 Arguably London's most famous graveyard, Highgate Cemetery is the best-known of the Magnificent Seven cemeteries that were built on the peripheries of Victorian London (others include Nunhead and Kensal Green). It was built in 1839 – first came the famous West Cemetery, then the later East Cemetery extension that opened in 1860.
Why's Highgate Cemetery so famous? That's partly down to the people that are buried there – with names like Karl Marx, George Eliot, Michael Faraday and Christina Rosetti amongst its 'residents' – it's little wonder that it quickly established itself as a place where people paid homage to the late greats.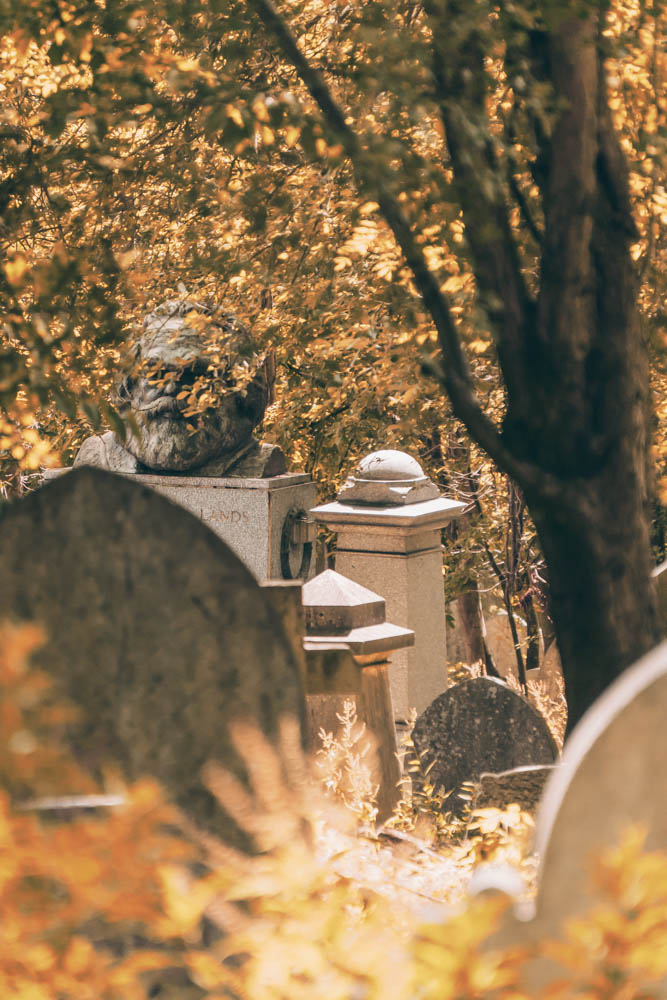 The other reason? Well, that would be the rambling expanses of Victorian Gothic stonework punctuated by winding walkways amidst shady trees. It's got a unique appeal of its own and is always worth a wander (though beware – access to the West Cemetery is almost exclusively by guided tour).
Visiting: West Cemetery – access mostly through guided tours. Adults £14, children 8 – 17 £7. No children under 8 allowed. Tickets also include entry to the East Cemetery on the same day. East Cemetery – access through timed tickets. Adults from £4.50, children from 50p.
Highgate Wood
Undeservedly lost in the shadow of Hampstead Heath, Highgate Wood is one of the nicest green spaces in North London – a meandering stretch of ancient woodland that was mentioned in the Domesday Book. Gorgeous at any time of the year, it's particularly glorious during bluebell season when the area near the Cranley Gate bursts into a carpet of bloom.
Holly Village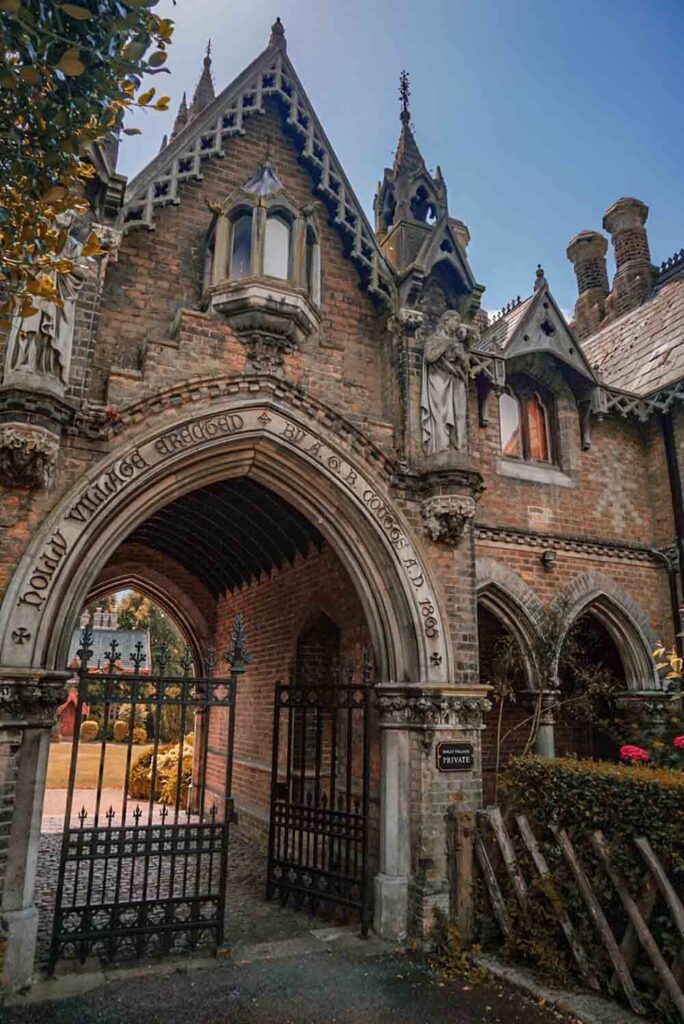 Highgate is no stranger to imposing architecture, yet the elaborate Neo-Gothic buildings of Holly Village never fail to make me stop and stare.
The village within a village was built at the behest of Angela Burdett-Coutts – in Victorian times, the second richest woman in Britain – and no expense was spared on its rather outrageously flamboyant design. Unfortunately, you can't go inside but the exterior gives you plenty to gawp at.
Hampstead Heath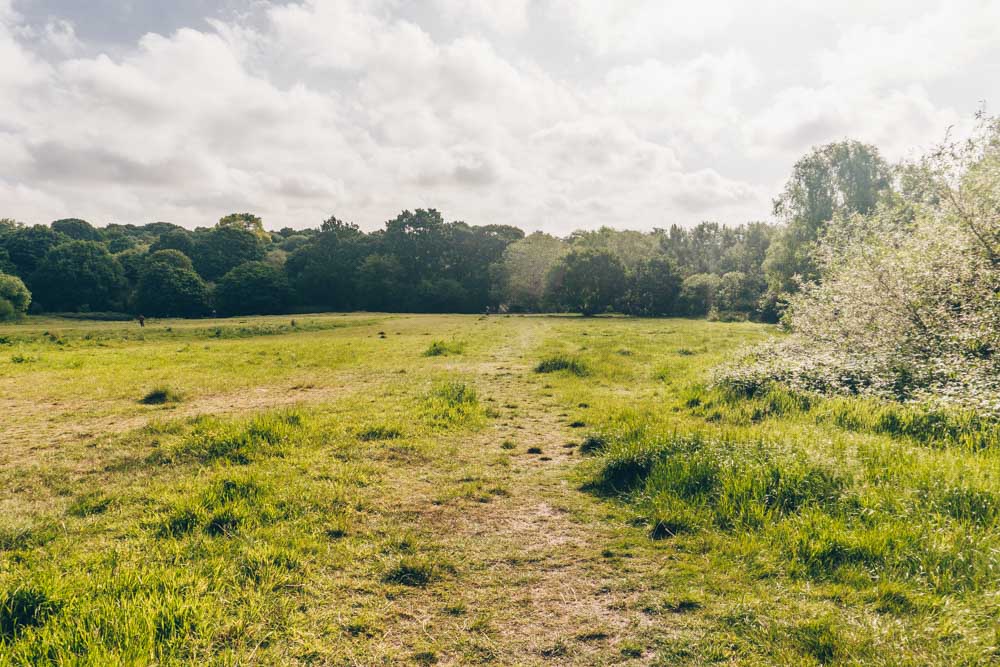 I can only describe Hampstead Heath as a stretch of countryside caught up in the outer regions of London – historically, that's exactly what it is – a rolling vista of muddy lanes, copses and heathland that's been gradually surrounded by London as it pursued its outward march.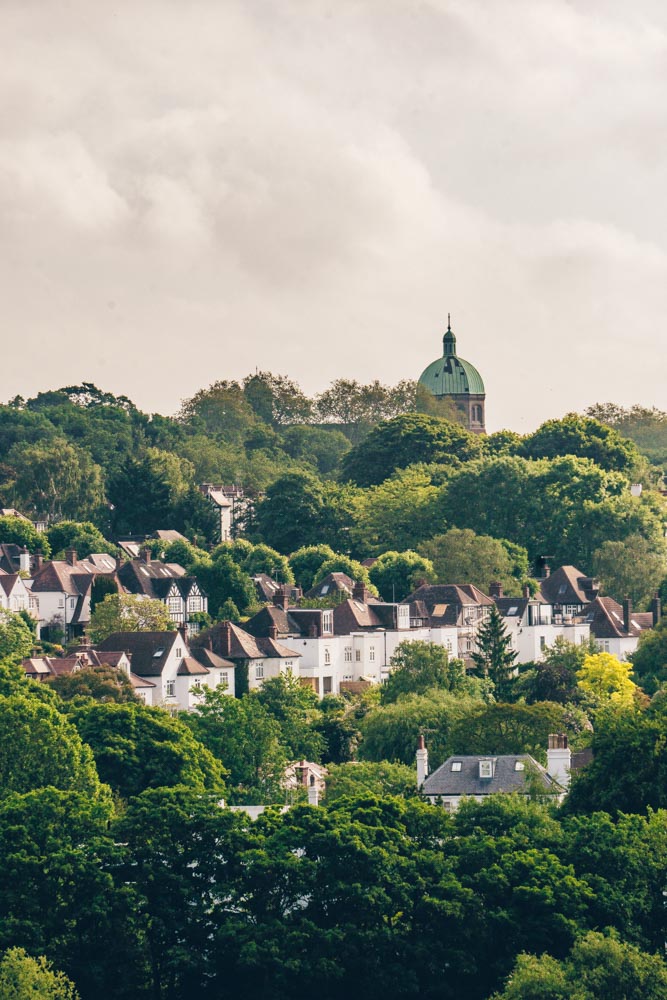 You can't come to Highgate and not spend any time on the Heath. Despite the name, a good chunk of it skirts Highgate, including the sections with Kenwood, the Highgate Men's Bathing Ponds and Kenwood Ladies Bathing Pond.
Highgate Literary & Scientific Institution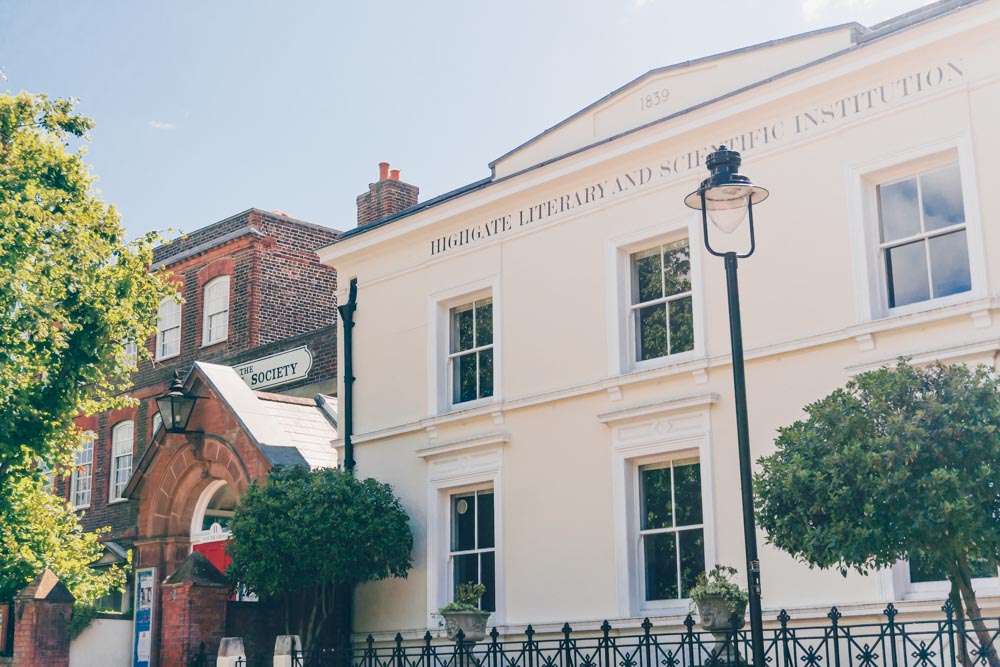 High thinkers and intellectuals have long gathered at the Highgate Literary and Scientific Institution. It was established in 1839 with the purpose of helping the wider public learn about the widespread change taking place as part of the Industrial Revolution.
These days it's known for its wide ranging program of events, films, lectures and music – along with its extensive library. Non-members can book events and access the reference library.
Go Blue Plaque Spotting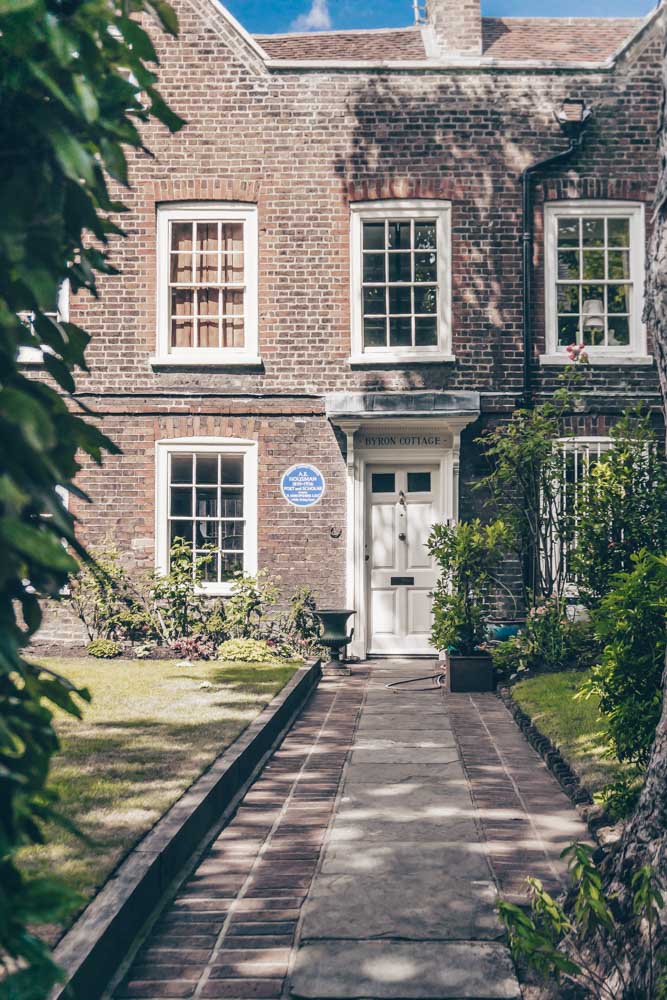 Highgate isn't short of famous residents – historical as well as present: a fact that's confirmed by the proliferation of blue plaques flanking the facades of many of the area's buildings. Hunting them out is one of my favourite things to do in Highgate.
I won't give you a blow by blow rundown but here are a few to look out for.
Poet Samuel Taylor Coleridge lived at Moreton House and then number 3 The Grove as a guest of Dr James Gillman from 1816 until his death in 1832.
Playwright JB Priestley also lived at 3 The Grove.
Poet Sir John Betjemen lived at 31 Highgate West Hill as a child.
Novelist Charles Dickens – stayed at 92 North Hill for a brief period in 1932.
Poet AE Houseman – 17 North Hill
Kenwood House
The pretty Georgian exterior of Kenwood House makes an attractive addition to Hampstead Heath. Run by English Heritage, inside you'll find an art collection featuring works by Rembrandt, Vermeer, Gainsborough and Cezanne.
Waterlow Park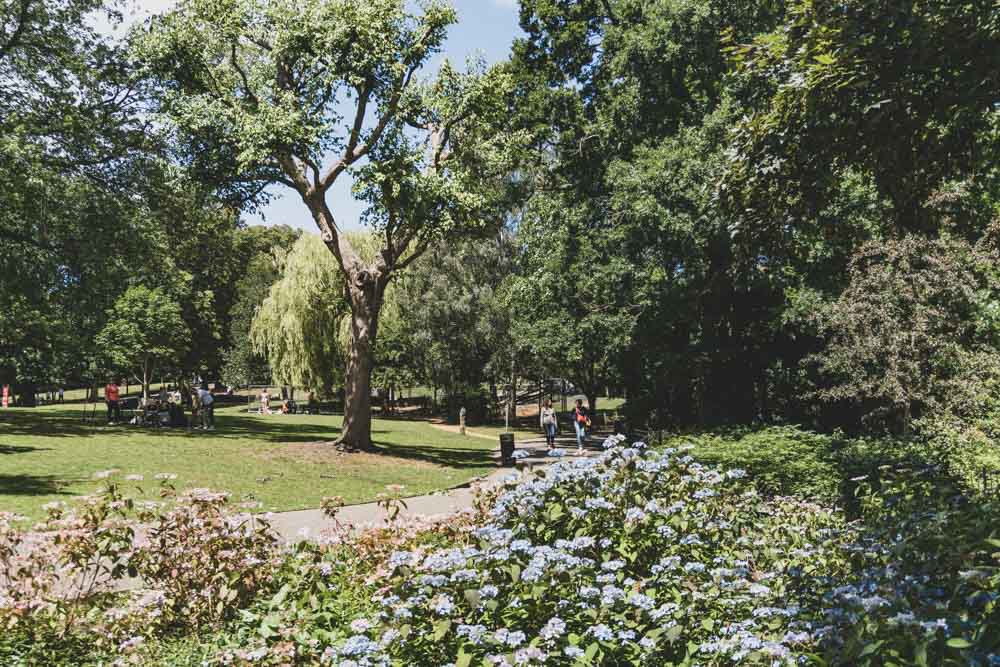 The 29 acres of Waterlow Park was donated to the public by Sir Sidney Waterlow to be a 'garden for the gardenless'. It has remained so since, a welcoming combination of formal gardens, stretches of lawn and water features. Lauderdale House – an arts and education centre whose buildings date back to the Tudor times sits at the centre of it all.
Didn't book your ticket to Highgate Cemetery in advance? You can also cheekily perch at the edge of the spot and glimpse the leonine head of Karl Marx's grave poking through the trees.
Whittington Stone
London's legendary mayor Dick Whittington is the stuff of lore – so it may come as a surprise to find this small stone statue commemorating one of the pivotal events in his life.
The Whittington Stone marks the spot where Whittington, at the beginning of his journey leaving London, heard the Bow Bells chiming 'Turn again Whittington, thrice Lord Mayor of London.' He turned around, going on to hold the position of Lord Mayor four times between 1397 and 1420. The stone was erected in 1821.
Parkland Walk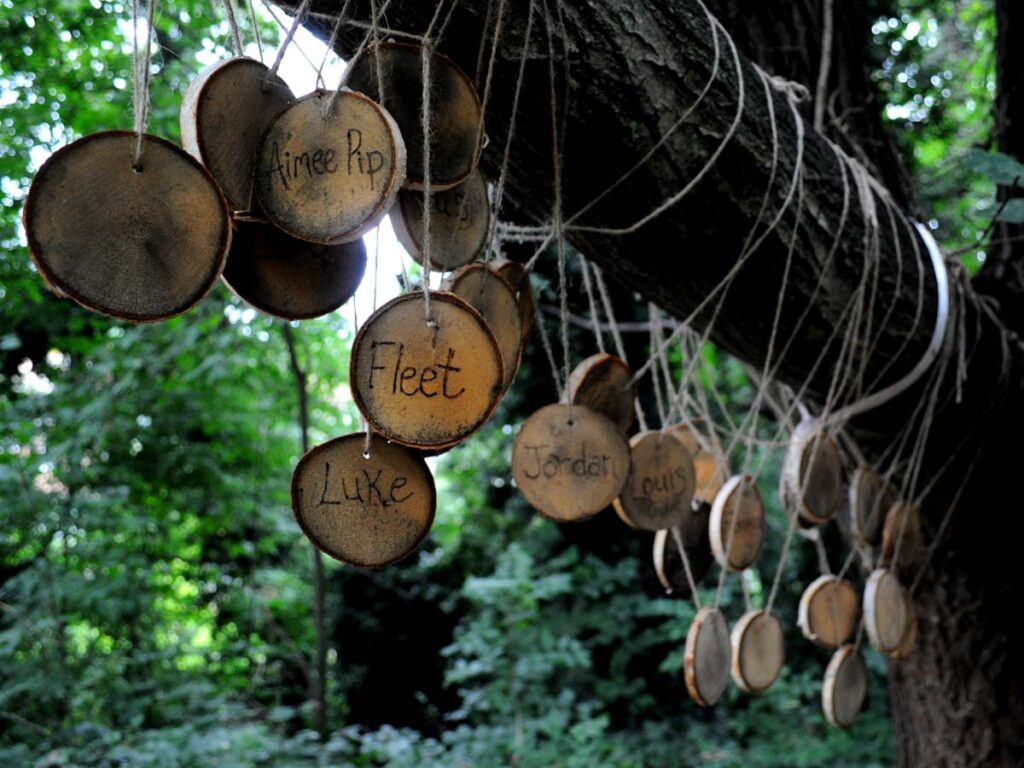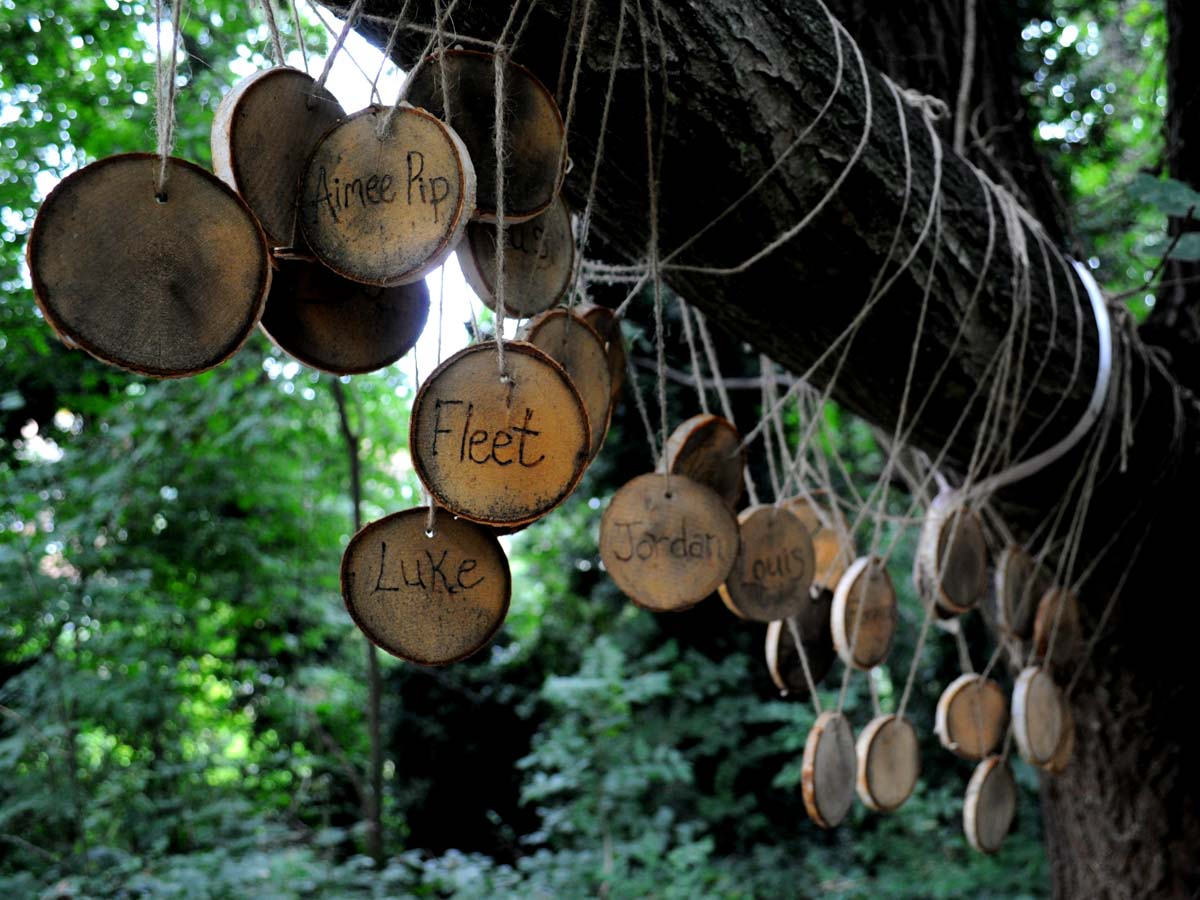 Starting just behind The Boogaloo, the Parkland Walk is one of my favourite walks in London. It traces the path of a former railway from Highgate to Finsbury Park – though you can also continue from Highgate in the other direction to Alexandra Palace too.
Eating & Drinking in Highgate
My favourite places to eat and drink around Highgate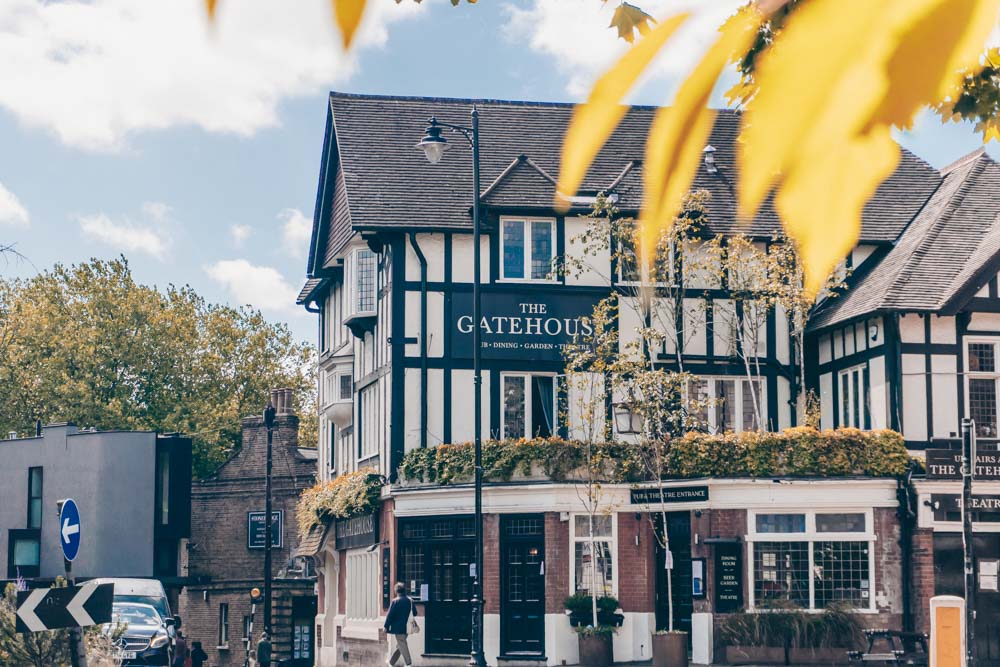 The Boogaloo Pub
A legendary music venue and rather cracking pub, The Boogaloo is a great spot for catching a gig or popping into a quiz night. It's also the spot where The Libertines reunited… so there's that.
The Duke's Head
Highgate boasts brilliant pubs aplenty – The Duke's Head among them. The pub (which has won the Time Out Love London awards four times) always has a wide range of beers from indie breweries on tap and welcomes an ever-changing menu thanks to a roster of cool street food brands.
Fabrizio Restaurant
The charming Fabrizio Restaurant is one of the highlights of Highgate's dining scene thanks to its delicious (and unpretentious) Italian cuisine. The emphasis is on authenticity here – traditionally-prepared pizzas, antipasti, risotto and hearty secondi make their presence known on the menu – and it shows.
The Gatehouse
Another of Highgate's stellar pubs, The Gatehouse is a pub-come-theatre in a historic spot. It's claimed that there's been a pub here since 1337 – in the past it sat next to the tollgate for the Bishop of London's access route to the city.
During its illustrious past, it's also popped up as a courtroom and meeting house. At one time The Gatehouse was split between the boroughs of Middlesex and London – a fact that caused problems when prisoners would repeatedly try and escape across the boundary line (and presumably to freedom).
Upstairs you'll find one of London's best-known fringe theatres Upstairs at The Gatehouse.

Top Shopping Spots in Highgate
Highgate Bookshop
Highgate's well-heeled High Street hasn't escaped the clutches of the generic brands found all over the country, so it's particularly refreshing to come across the independent Highgate Bookshop. There's a good selection of both fiction and non-fiction books and the knowledgeable staff will help you pick your next great read if you need a bit of help.
Dacha
Quality Russian delicatessens are few and far between, but Dacha sets itself as a class above. Produce ranges from extremely expensive caviar (both the Beluga and Osetra varieties come in at £3,000 a kilo) to much more affordably priced Russian specialties including rye breads, smoked meats, smoked fish and (of course) vodka.
Map of Highgate
Where to Stay in Highgate
There aren't really any hotels in Highgate, so if you're keen to stay, an apartment rental is your best choice.
Read More London Guides
Love This? Save and Share on Pinterest!