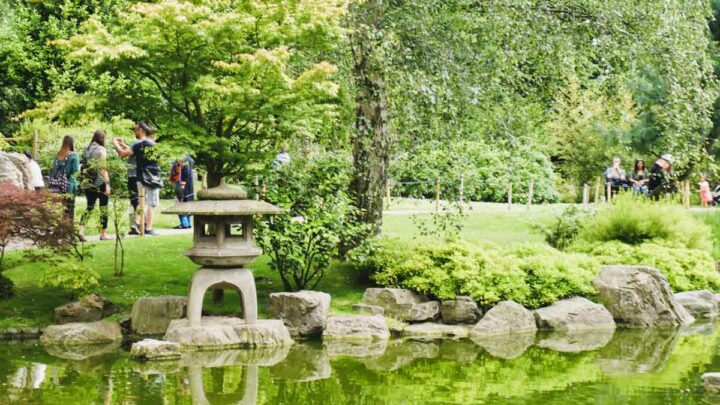 Can you believe that London's very own Japanese-inspired Kyoto Garden lies within Kensington's Holland Park?
As authentic as it gets without actually taking a trip to Japan, this park is a breathtaking space with a wonderful history to discover and is home to plenty of wildlife for you to spot when you visit.
Taking a few hours to explore this peaceful garden is a must-do for anyone looking to escape the busy London life, or just experience something a bit more unique in the capital. It's no wonder that this garden has gathered plenty of attention over recent years.
Looking to explore the Kyoto Garden, London's leafy Japanese garden in Holland Park? Here's everything you need to know before you go.
Why Should I Visit Holland Park's Kyoto Garden?
It's true that London has a few Asian-inspired green spaces dotted around – check out the Chinese pagoda in Victoria Park or the SOAS Japanese rooftop garden, but in my opinion, none of them are quite as special as Kyoto Garden in Holland Park.
Don't believe me yet? Here's why you need to visit this serene Japanese garden…
It's Unbelievably Beautiful
First of all, it's easily one of the most beautiful gardens in London. And that is saying something, because there are so many to choose from. Offer me a choice between here and some of the busier London Parks, you'll find me here any day of the week.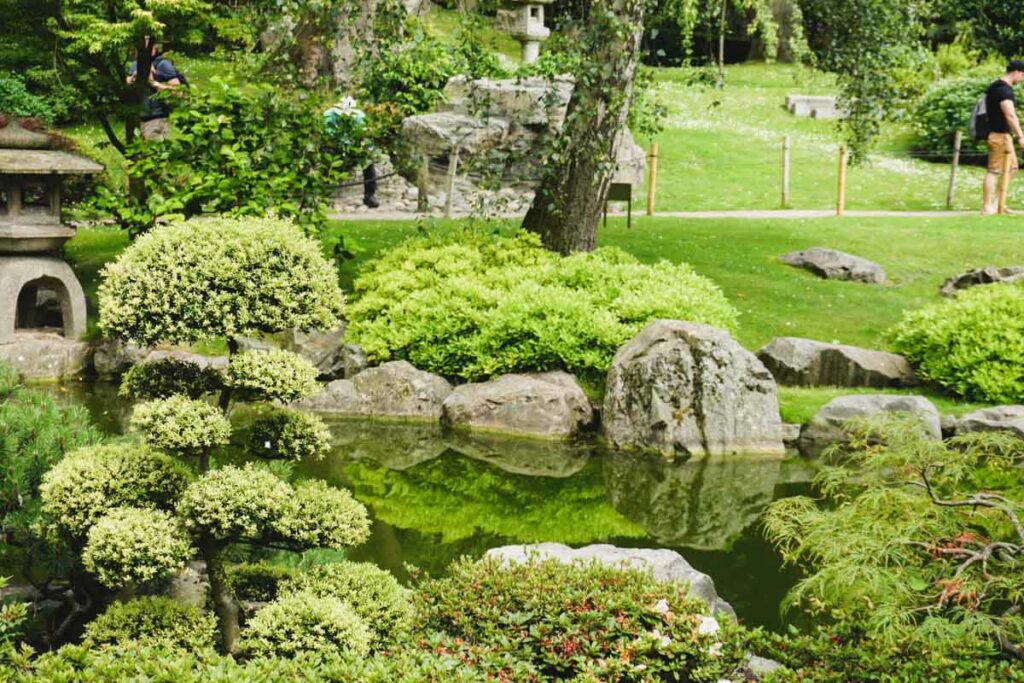 Boasting an incredible tiered waterfall as its centrepiece, with traditional stone lanterns and a tranquil pond filled with koi carp in front of the water feature, this is a place where you can really feel zen.
Take time to relax on one of the benches nearby and soak in the chilled atmosphere – if the sound of rolling water and gently chirping birds doesn't relax you, I don't know what will.
The area is also brimming with impressive Japanese maple trees that really transport you to a garden in rural Japan.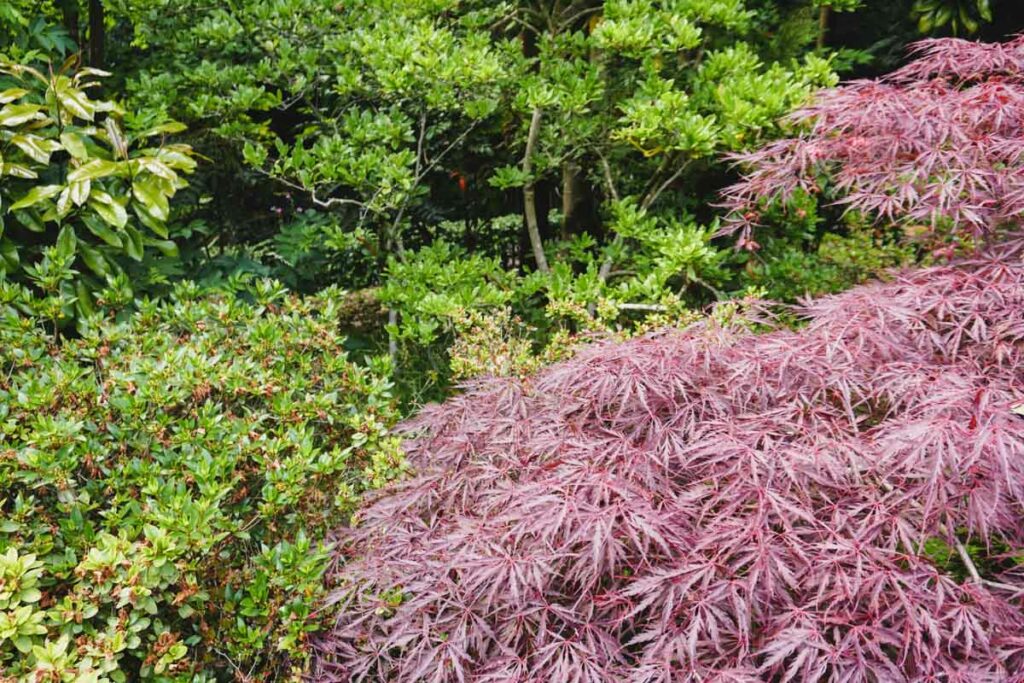 I can promise you that it's the closest you'll get in the UK to the real deal.
If you want to know more about the plant species that you can find in Holland Park and Kyoto Garden, head to the Ecology Centre where you can learn about the biodiversity in the grounds.
You Can Spot Lots of Wildlife
There are a family of peacocks that actually live inside the park, and more often than not you'll find them strutting around Kyoto Garden, attracted to the colourful Japanese flowers that bloom each year.
They're not shy, so you'll be able to get up close and personal with these proud peacocks – and if you're lucky, they might even show off their magnificent feathers.
If you head just behind Kyoto Garden, you'll find a tree-filled area where friendly squirrels like to hang out. Prepare to snap a few pics, because if you can catch a glimpse of them, they are adorable.
Hang out in Holland Park
Yes, Kyoto Garden is my favourite part of Holland Park (and many others agree), but I would be doing you a disservice if I didn't tell you to explore the rest of the park.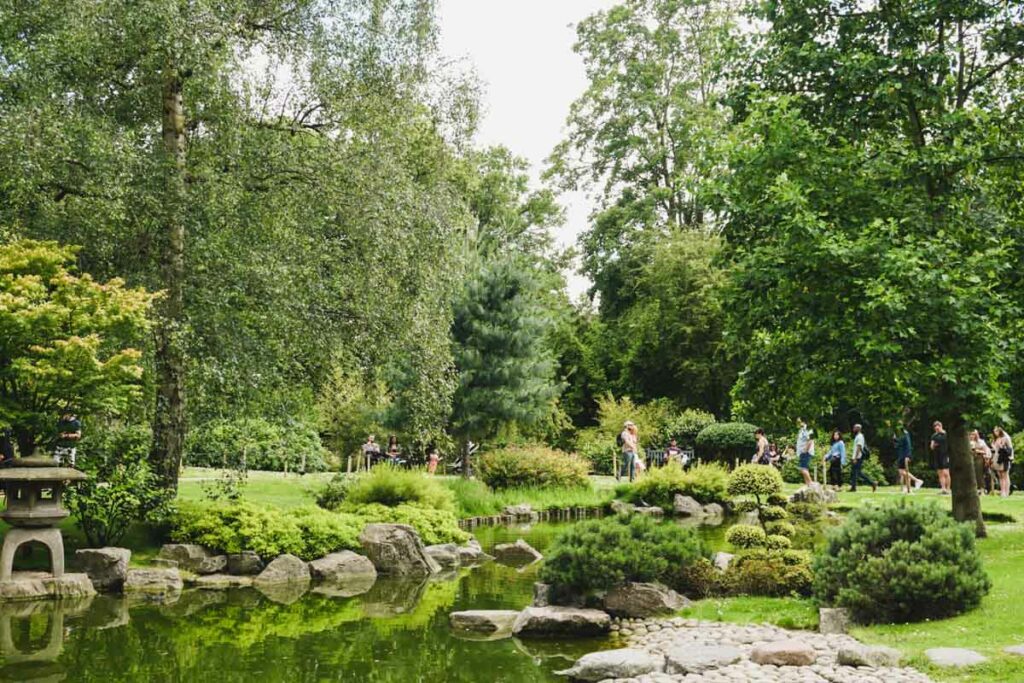 You've got the Dutch Gardens in the very centre of the grounds, where you'll find a carefully-filled maze bursting with Dutch blooms, and around the corner sits the Ice House Gallery. There's a brilliant selection of exhibitions on here that run between April and September – scope it out before you go.
You've also got the Lord Holland Memorial and a small cafe where you can grab a bite to eat and drink before you make your way around the park (or, do as I do and bring a picnic to enjoy).
Once you've explored all the flowers you can find, head to the Opera at Holland Park and check out a musical masterpiece. These only run in the summer and you will need to book tickets in advance, but it's worth timing your visit as it's an incredible experience.
Right now, you'll find The Pirates of Penzance, a much-loved classic, and the vibrant Carnival Culture in the Park on at the theatre.
Holland Park is in Kensington
Technically the Holland Park area is its own small enclave, but it's surrounded by Kensington on all sides so is also a part of this area too.
Known for its posh history, many people write Kensington off for being a bit boring. But, it's actually one of the best areas for things to do in London.
Not only have you got two of the best museums in London right on your doorstep, the V&A and the Natural History Museum, you've also got pretty cafes and one heck of a beautiful pub where you can grab a refreshing pint or two (and take some brilliant Instagram pics).
I really recommend making a day of it – explore Kyoto Garden and everything in the Holland Park area in the morning, and then delve deeper into the many gems in Kensington in the afternoon.
A Quick History of Kyoto Garden
Sitting inside of the 54-acre Holland Park, Kyoto Garden's history is as lovely as the garden itself. It might seem strange that a park in the middle of London has such strong Japanese ties, but it has a very cute origin story.
Holland Park
Holland Park is actually based around the ruins of a Jacobean house originally known as Cope Castle.
The house was built in 1605 to serve diplomats and wealthy families for hundreds of years along with the surrounding deer park. Cope Castle was eventually destroyed during World War II.
After this, the grounds lay abandoned until London County Council bought the land in 1952, and transformed it into the leafy Holland Park that stands there today. The park now boasts many different gardens, sports facilities, cafes and restaurants, as well as an open-air theatre.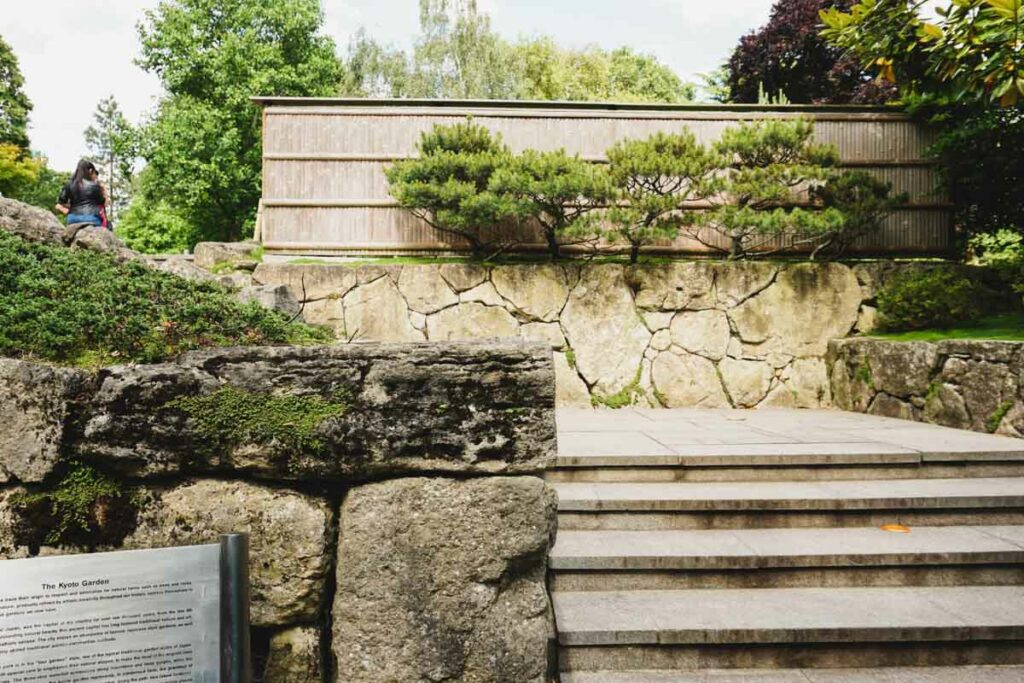 A Gift From Japan
Eventually, Kyoto Garden was opened in 1991 as a gift from the Government of Kyoto in Japan. Luckily, it was opened to the public just in time to celebrate the 1992 Festival of Japan in London.
It was actually gifted to celebrate a long friendship between Japan and Britain, and today it is one of the most popular (and most photographed) areas of Holland Park – the colourful blossom trees and tranquil waterfall are the main reasons for this.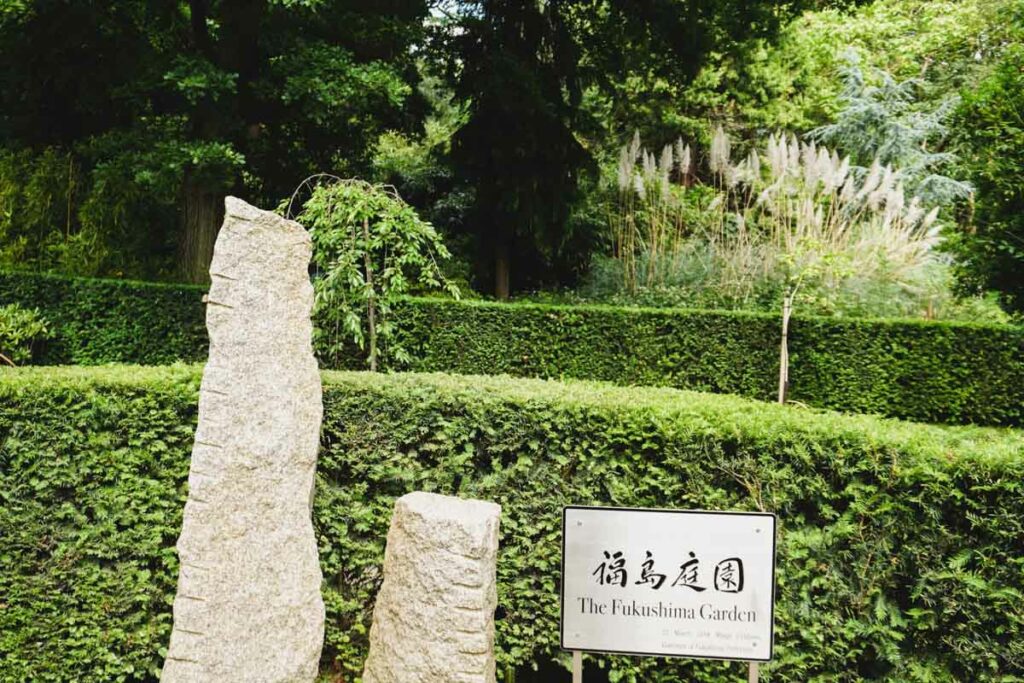 Holland Park has more recently opened the Fukushima Memorial Garden in 2012, after the British Government showed great support following the natural disasters that struck Japan in 2011. This long relationship with Japan can be seen throughout the many nods in Holland Park.
With a trip to Japan seemingly off the cards right now, what better way to get a taste of the country's many peaceful gardens than with London's very own offering? I can't promise you a rich culture trip, but Kyoto Gardens will fill that Japan gap in your life.
Kyoto Garden: Practical Information and Map for Visiting London's Japanese Garden
Where is Kyoto Garden?
Kyoto Garden is located inside of Holland Park in Kensington.
Head to the centre with all the main facilities and then take the path to the north past Fukushima Garden and Kyoto Garden will be right in front of you.
Kyoto Garden Opening Hours?
The garden is currently open from 7:30am until 8:30pm, although make sure to check the website for updates before you visit.
Do I Need a Ticket?
You don't need a ticket for Kyoto Garden and Holland Park is free to enter.
How to Get There?
The nearest underground station to Kyoto Garden is Holland Park – it's located just across the road from the park.
Or, Kensington Olympia overground station is a two minute walk from Kyoto Garden.
What about Dogs?
Dogs are more than welcome to explore Holland Park and Kyoto Garden with you, but like with all the Royal Parks, you should keep your furry friend on a lead and make sure to pick up any mess.
Note that you will likely come across peacocks and other wildlife, so please make sure that your pet is well-behaved and won't scare the animals away (or ruin any of the plants!).
Looking for More London Guides?
Check these out…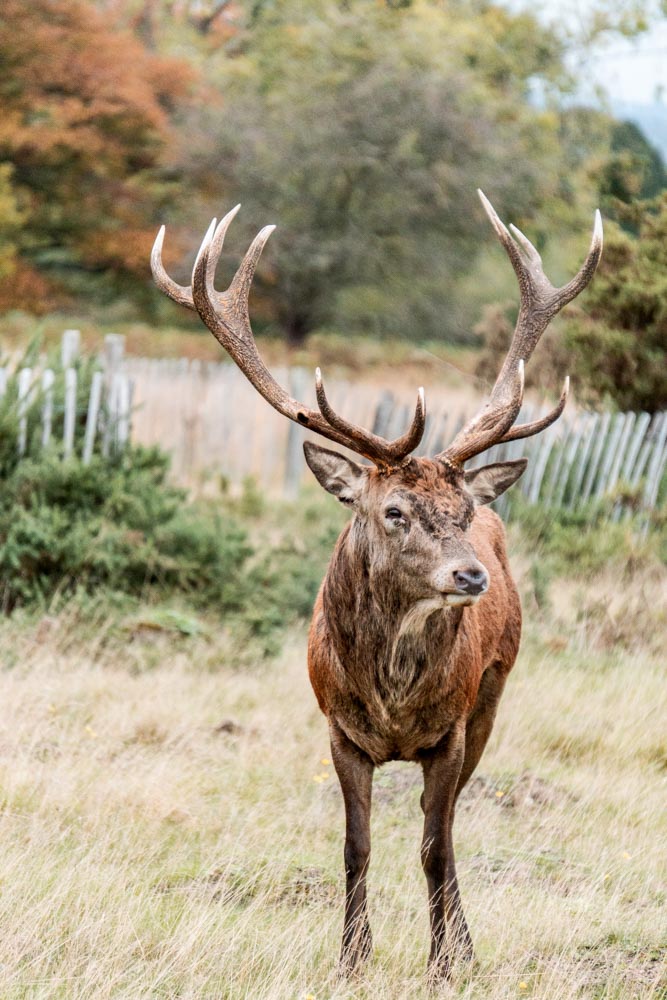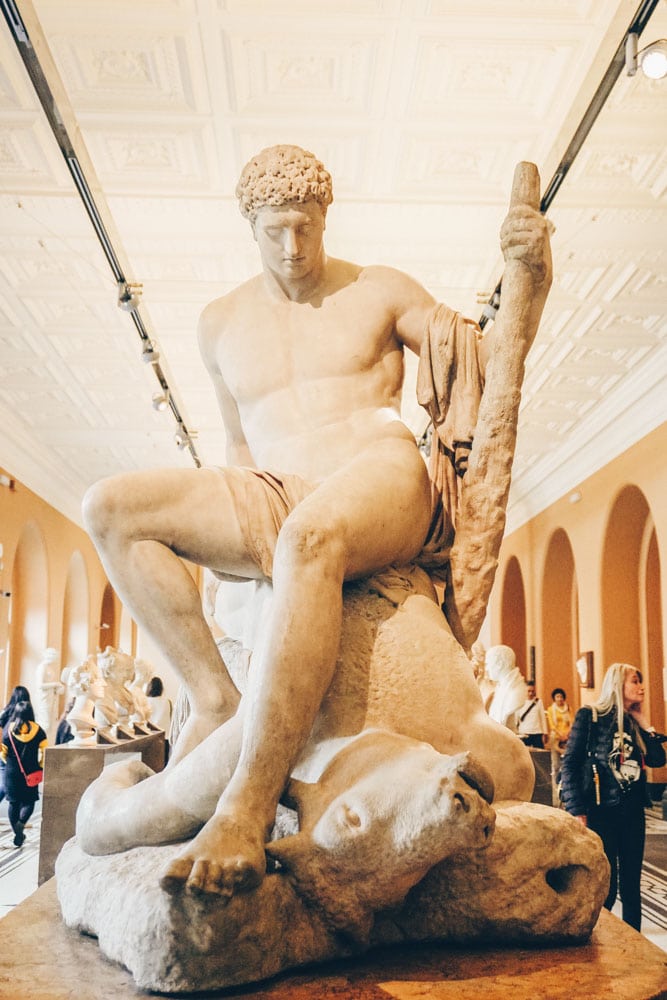 Things to do in Kensington