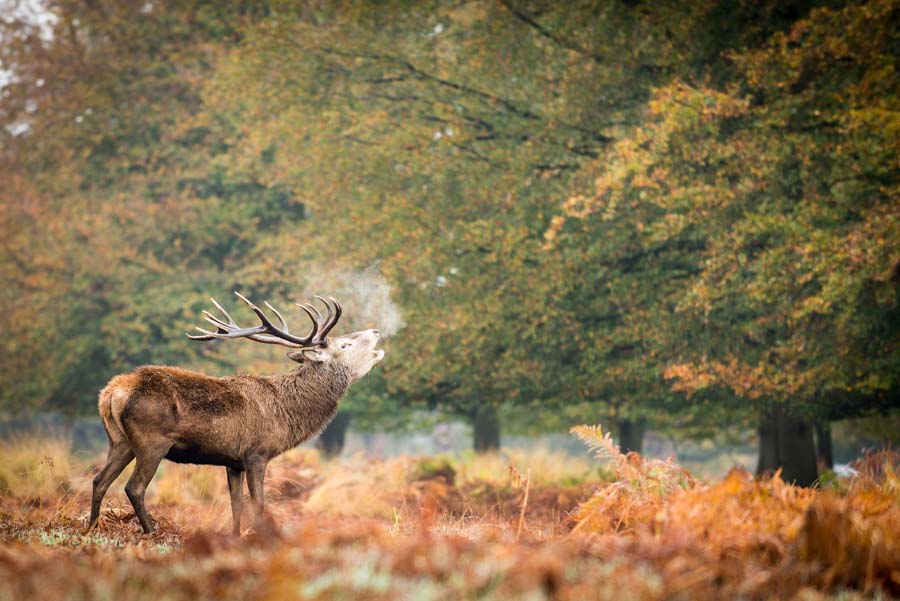 Richmond Park is a gorgeous spot – one of London's Royal Parks and the perfect spot to explore. Planning your trip? Here's what you need to know before you go.
Why Should I Visit Richmond Park?
London isn't exactly known as a wildlife watching hotspot, but that's the main appeal of Richmond Park.
This expansive park is the largest of the "royal parks" in London and technically belongs to the Royal Family.
Visit the park and you'll find a gorgeous, quintessentially British woodland that feels a world away from the hustle and bustle of central London. Swap skyscrapers for swathes of open green space, and busy streets for a network of walking, cycling and horse-riding trails.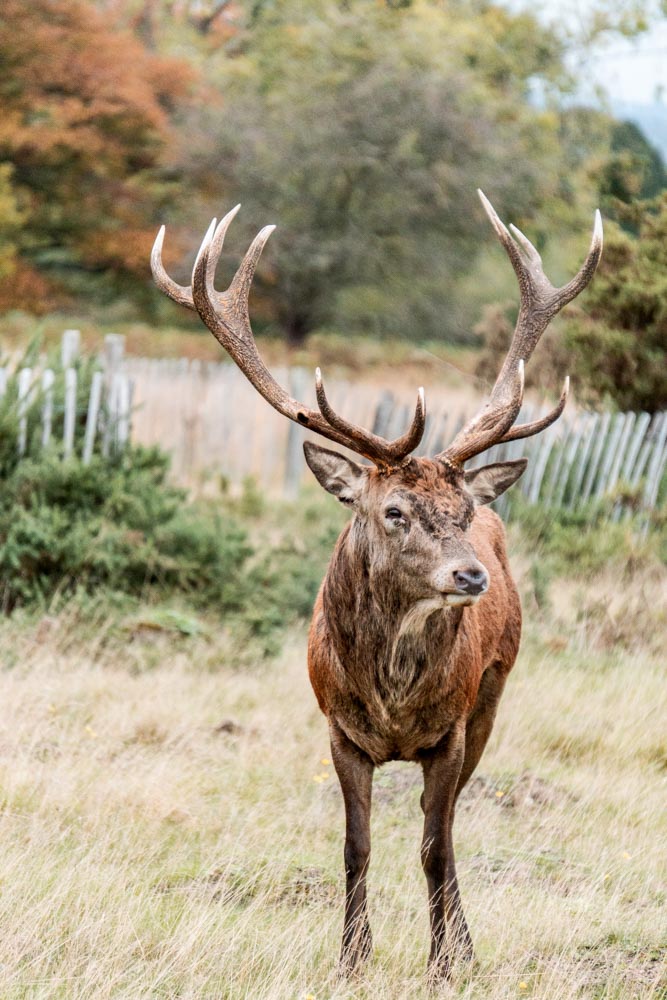 It's hands down one of the best and most beautiful parks in London.
However you make your way through the park, be sure to keep an eye out for the different animals that live within it. This includes butterflies, swans and various small birds including robins and blue tits.
Of all the animals you might spot while wandering through the park, it's the deer that are the most famous (and the most adorable).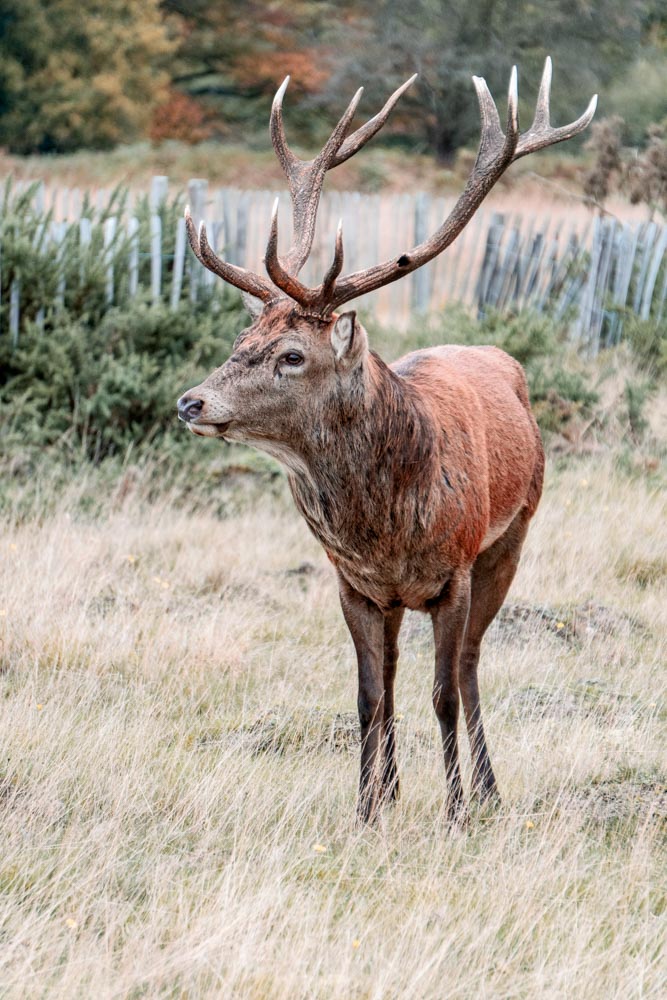 Brought by Charles I in the 17th Century (much to the chagrin of the locals), the deer have roamed freely in this West London park for more than 350 years. In total, Richmond Park is home to more than 650 deer – so you've got a great chance of seeing them.
As well as a walk through the deer-filled woodland, there are lots of other outdoor activities including fishing and power kiting to enjoy.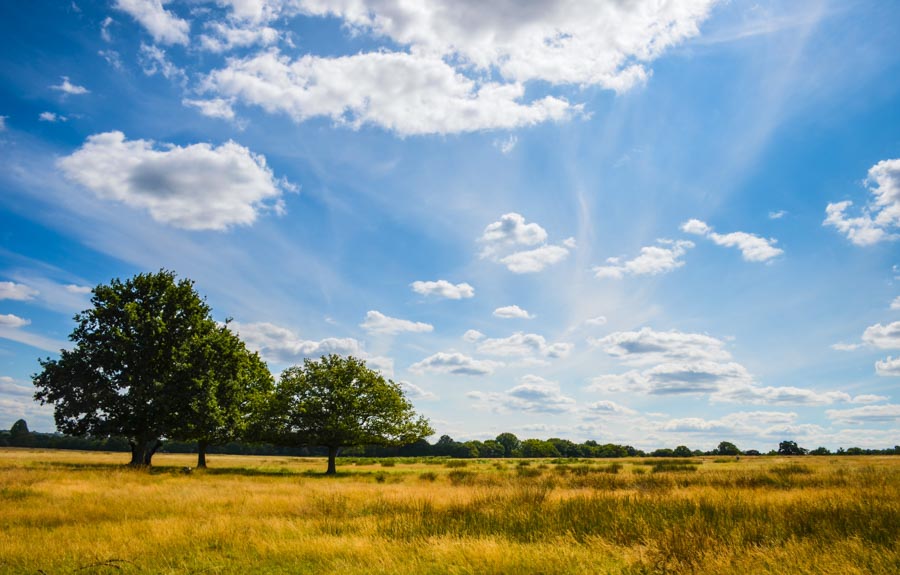 Cool Things to do in Richmond Park
Spotting the Richmond Park Deer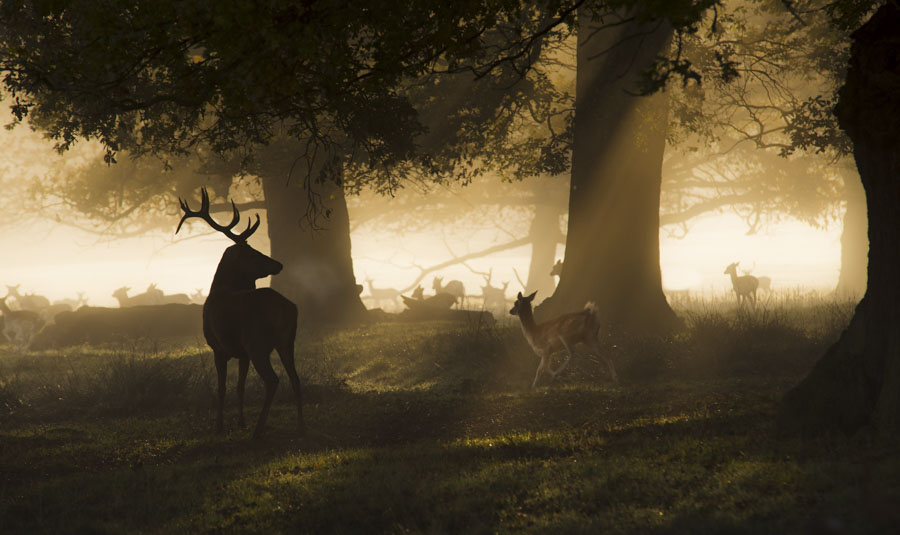 Most visitors to Richmond Park hope to catch a glimpse of the famous deer – and with so many, there's a very good chance you'll find them.
There are actually two different species of deer in the park – Red Deer and Fallow Deer. Their population is split nearly 50/50, so you're likely to find them both as you walk through the park.
They are quite easy to tell apart; Red Deer are typically larger, while Fallow Deer and more petite and usually have white spots on their rump.
You may need to walk a little way to find the deer within the park as they tend to be located quite deep within the park. Keep an eye out for areas where there is little low foliage… that indicates deer have been snacking recently.
When you do find the deer, it's important to remember that the Richmond Park deer are wild animals and look out for their welfare. Do not get closer than 50 metres to the deer, and definitely don't touch or feed them. If you're hoping for photos – you'll probably want to bring a zoom lens.
It's a thrill to spot the deer at any time, however deer fawns are born between May and June. Deer are pretty cute – but fawns are downright adorable.
Isabella Plantation
Richmond Park is famous for its trees, shrubs and plants and they're all beautiful. However, I must confess to having a particular love for brightly blooming flowers.
If you love these too, then make sure to visit the Isabella Plantation at Richmond Park.
Located near the centre of the park, the Isabella Plantation covers about 40 acres in total, so it's very sizeable.
Within it, you'll find a huge variety of beautiful flowers which look especially striking in April and May. Even if the flowers are not blooming, however, the gardens are still immaculately maintained and very pretty.
During spring, the blooms – most famously, evergreen azaleas that originated from Japan – are absolutely gorgeous. There are also many Rhododendrons and Camellias which add to the bright and beautiful landscape.
While there may not be any deer (it's fenced off to keep them from munching on the blooms), it's still one of the most beautiful places in Richmond Park.
Go for a Walk on Richmond Park's Tamsin Trail
There are several walks within Richmond Park, but the biggest and the most popular is the Tamsin Trail which goes around the edge of the park. The trail is great for spotting deer as it makes its way past some of the deers' favourite places within Richmond Park.
Click here for a map of the Tamsin Trail.
King Henry's Mound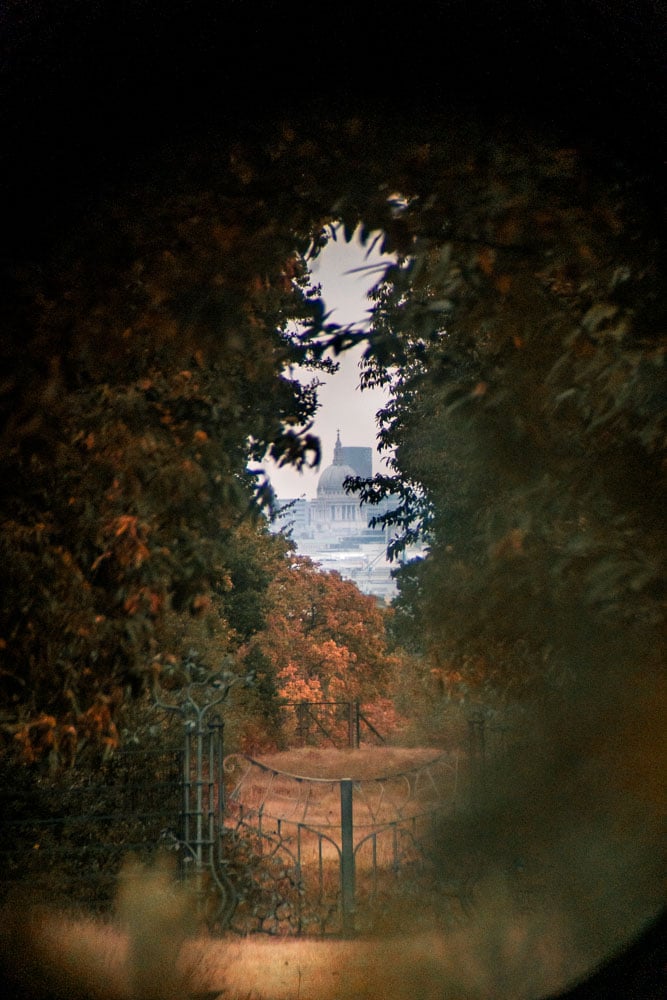 There are a few places to take in exquisite views of London, and the view from Henry's Mound is one of the best.
Not far from the cafe at Pembroke Lodge lies the mound, which is an elevated spot that offers beautiful views towards London.
On a clear day, you get a really great view of the city in both directions. Most famously, there's a beautiful view of St Paul's Cathedral to the east.
If you're lucky, you can get some gorgeous photos of the Cathedral through a keyhole in the hedge. On a more hazy day, make use of the binoculars to get a better view.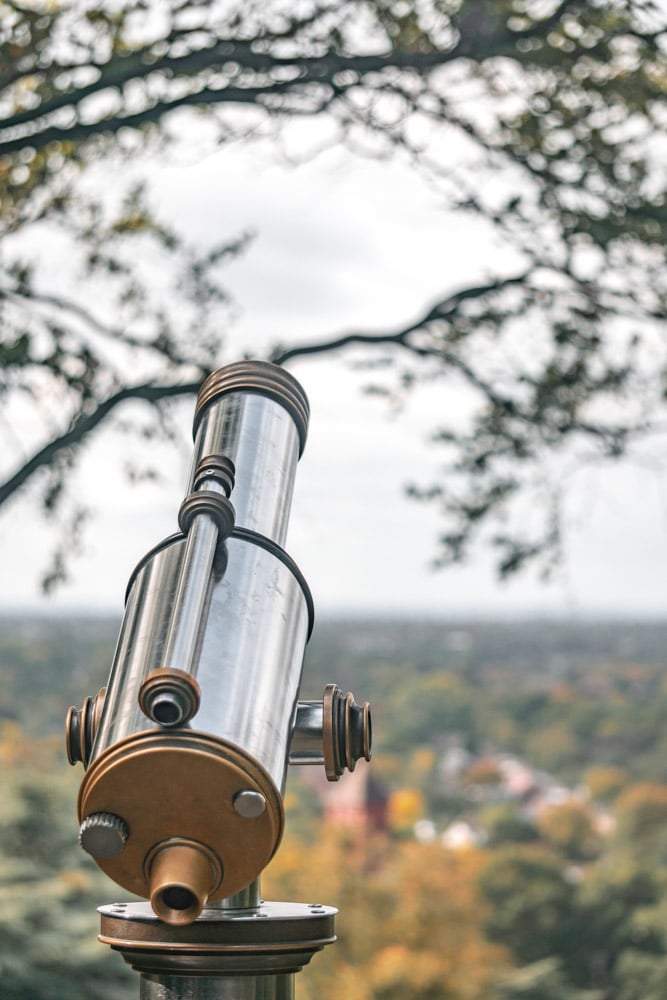 St Paul's Cathedral Tercentenary Gates
Once you've finished gazing at the sights from King Henry's Mound, make your way over to St Paul's Cathedral Tercentenary Gates towards the edge of Sidmouth Woods.
If you look closely, you'll notice that the gate actually has a bark-like texture which helps algae and lichen to grow and protect the environment within the park.
It might seem a bit random, but the gates were designed by Joshua De Lisle and added to Richmond Park in 2011 to commemorate the tercentenary of St Pauls. The gates have the words 'The Way' incorporated into them, which is a homage to the author Edward Goldsmith.
Make sure to keep an eye out for the detail on the gates, as it's pretty impressive – a small robin and wren sit on the gate, paying tribute to Sir Christopher Wren, the architect who designed St Paul's Cathedral.
Go Horse Riding in Richmond Park
Richmond Park is one of the best places to go riding in London, so it attracts more than its fair share of equestrians.
It's undoubtedly totally charming to ride through the woodland on horseback – so it's no wonder that horse riding in Richmond Park is high on my list of recommendations.
There are at least half a dozen equestrian centres and stables in Richmond Park, so there's plenty of choices.
Most offer both trail riding through the park, as well as ongoing lessons. If you're a visitor to the park, then you'll probably want to choose a trail ride. There are group and private rides available.
The trail rides will take you through the park and past the varied flora and fauna. Plus, exploring the area on horseback allows you to get close to the deer without disturbing them.
If you'd like the equestrian experience without actually getting in the saddle, you might prefer to take a carriage ride through the park. It's a little less physical – and totally romantic. Just keep in mind it's usually only available in summer.
Take a Bike Tour
The park is a lovely place to cycle around and I would highly recommend hopping on your bike and making the most of it on two wheels. Be sure to stick to the marked cycle paths and always be aware of the deer.
Don't have access to a bike? Book a spot on this cool little half-day bike tour, which also includes entrance to Ham House.
Visit a Cafe in Richmond Park
After all that walking or riding, reward yourself with a stop at one of Richmond Park's cafes. Whether you're hoping for a light bite or to grab a hot drink, it's well worth a stop.
One cafe, The Butler's Pantry, is contained within Pembroke Lodge, a beautiful old Georgian building that is set within over ten acres of beautiful gardens.
Originally built as a molecatcher's residence and then substantially expanded to be an exquisite home for a Countess, it is a stunning property.
The cafe inside does a great selection of cakes, light bites and hot drinks. The tea room is open from 9 am to 5 pm every day.
Another option is the Roehampton Cafe, which serves meals that are a little more substantial such as wood-fire pizzas and burgers. They also have a tasty breakfast menu.
Its produce is mostly sourced locally, and the Dorset ice cream is particularly tempting.
And Plenty More…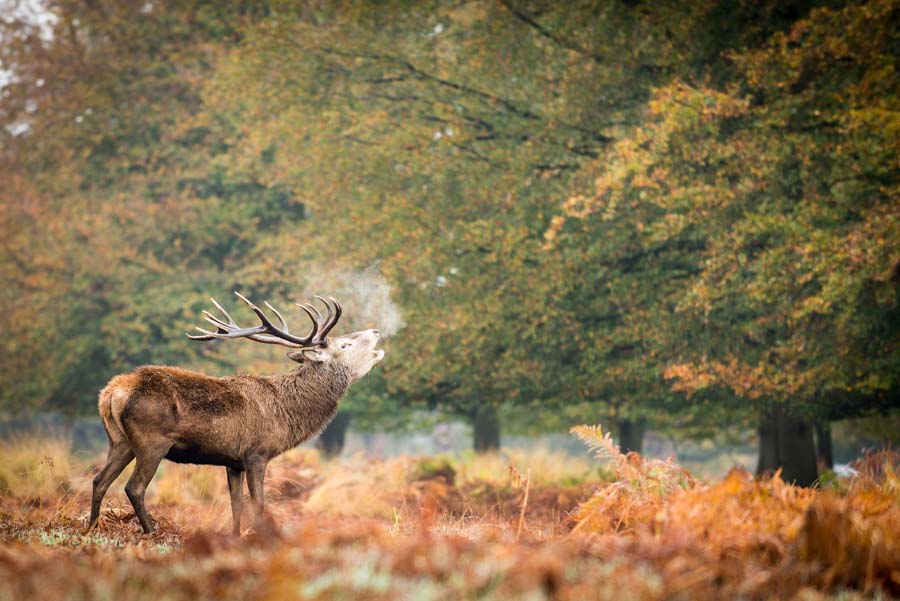 Given the size of the park, there are a few other options if you're looking for other ways to pass the time in Richmond Park.
It's the perfect location for a picnic, especially on a sunny summer day. Why not pick up a few products from a London market and settle into a picturesque spot? There's certainly plenty of space to go around.
A lot of the prettiest scenery can be found around Henry's Mound and Pembroke Lodge. The London skyline is definitely a great backdrop for a picnic in the park.
As you explore the park, be sure to keep your eyes out for some of the private houses within it. A few lucky people have homes inside Richmond Park – and they sure are gorgeous. A gingerbread-esque home is a particular charmer.
Other Wildlife to Look out for in Richmond Park
It's no secret that the deer in Richmond Park gets most of the attention, but there are actually swathes of different wildlife to look out for when you visit. As a regular at Richmond Park, it's safe to say that I've seen my fair share over the years.
Alongside deer, keep your eyes peeled for rabbits, owls, and plenty of ducks and birds in the area. And that's not even scratching the surface, when you think about the flora and insects you can see there too.
The park has well over 100,000 trees, which means you can also spot a few bats nipping between the trees in the evening – it's thought that 11 of the 17 UK bat species can be found in Richmond Park, as the rich woodland is a little haven for them.
Although you can't tell, some of the trees in the park are actually decaying. This helps to cultivate different types of fungi and insects, which inevitably keeps the whole ecosystem in check. I think it's pretty great.
How Big is Richmond Park?
Richmond Park is the largest of all of the Royal Parks in London. In total, it spans over 2,360 acres or around 950 hectares.
This makes Richmond Park the second largest park in London, the largest being Lee Valley Park which is further away from central London. It also means that Richmond Park is a stunning three times larger than New York's Central Park.
In short, Richmond Park is really big.
Visiting Richmond Park London: Practical Information and Map
Address: Richmond, TW10 5HS
Is Richmond Park Free?
Yes, the entrance to Richmond Park is absolutely free, although parking in the car parks within the park is not.
Richmond Park Opening Times
The Richmond Park opening times are different depending on whether you're planning to enter on foot or in a car.
For pedestrians, Richmond park is generally open 24 hours a day. The pedestrian gates remain open so you can enjoy it at literally any time of the day or night. The only exceptions are during November and February, when it closes at 8:00pm and opens at 7:30am.
If you're arriving in a vehicle, then the hours are a little more restrictive. In summer the vehicle gates open at 7:00am, and in winter they open at 7:30am. All year round, the gates close at dusk every day.
Where is Richmond Park?
If you're wondering where Richmond park is – it's a little beyond the centre of London, but it's easy to reach.
Richmond Park is located within the London borough of Richmond Upon Thames. It's about nine miles (or 14.5 kilometres) from downtown London.
How to Get to Richmond Park
The easiest way to get to Richmond Park in London is to catch the tube or train. You can get the National Rail or District line to Richmond Station. From there, either the 371 or 65 bus will drop you right at the entrance to the park.
If you're driving, there is parking available. Just be careful when entering Richmond Park as an address into your GPS – the park is huge so it may not take you to the gate. Once you get close, it's best to follow the signs.

Richmond Park Map
Looking for more places to visit in Richmond?
Check these out…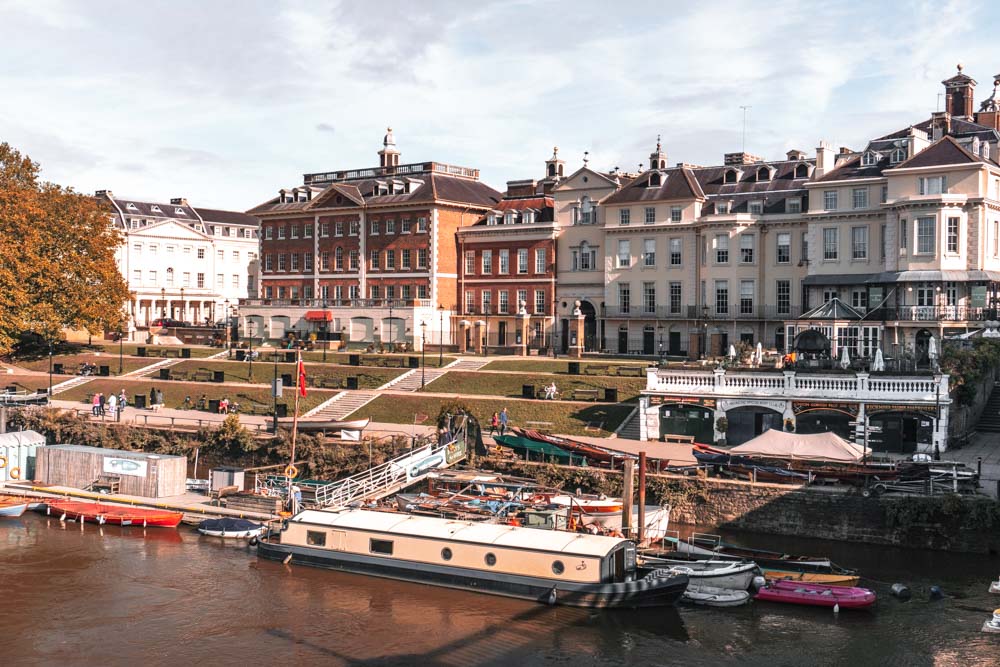 The Best Things to do in Richmond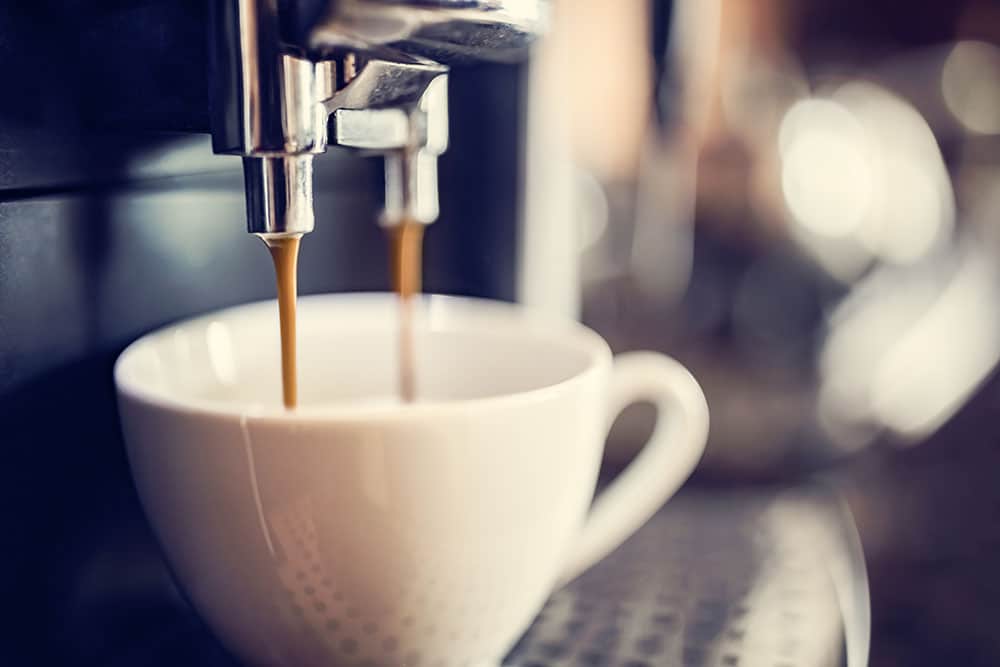 The Best Cafes in Richmond
Love this? Save and Share on Pinterest!