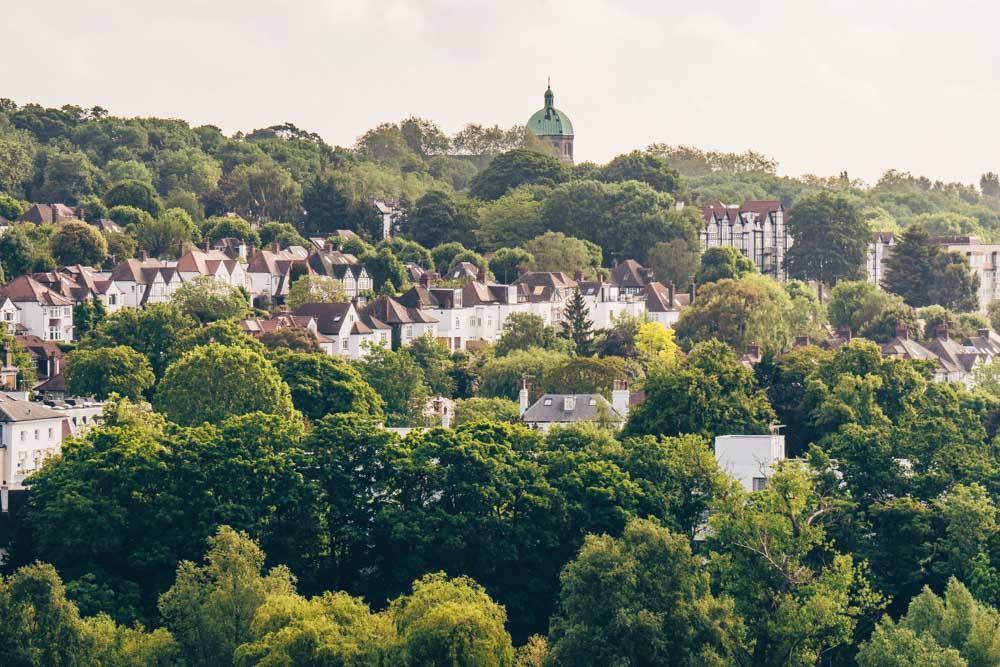 Ready to discover the best things to do in Hampstead, London's most charming area? This guide is for you.
Hampstead is undeniably beautiful, and with an abundance of things to do, it is the perfect place to explore.
With more than 1000 years of recorded history, the Hampstead area has a colourful past. From Bronze age settlers who resided on Parliament Hill and the abundance of Roman pottery that has been discovered in the area, to the many influential figures who have lived in Hampstead Village, it's really no wonder that so many celebrities choose to live in Hampstead today.
Recently, the local 19th century buildings have been restored, and Hampstead has returned to its former glory of a picture-perfect, affluent part of London. Weekends are lovely in the Hampstead area, filled with locals grabbing coffee and exploring nearby parks.
This Hampstead guide will give you a run down of what's what in this part of London. Whether you want to appreciate the beauty of the area through Hampstead Heath, or visit some of the interesting museums that can be found in Hampstead, you'll soon be left charmed by the area.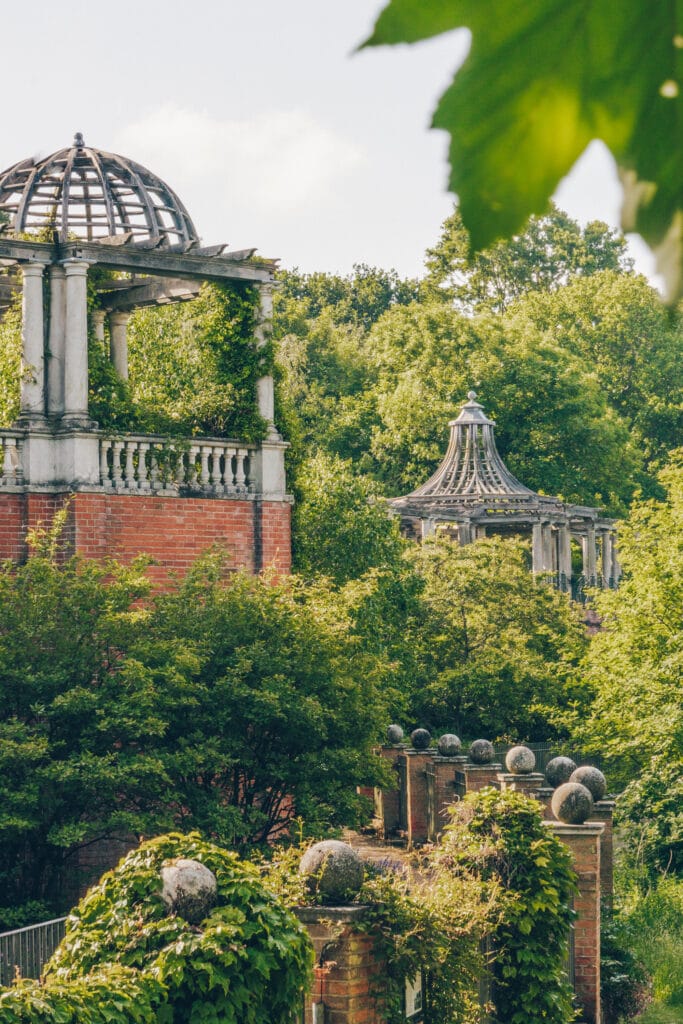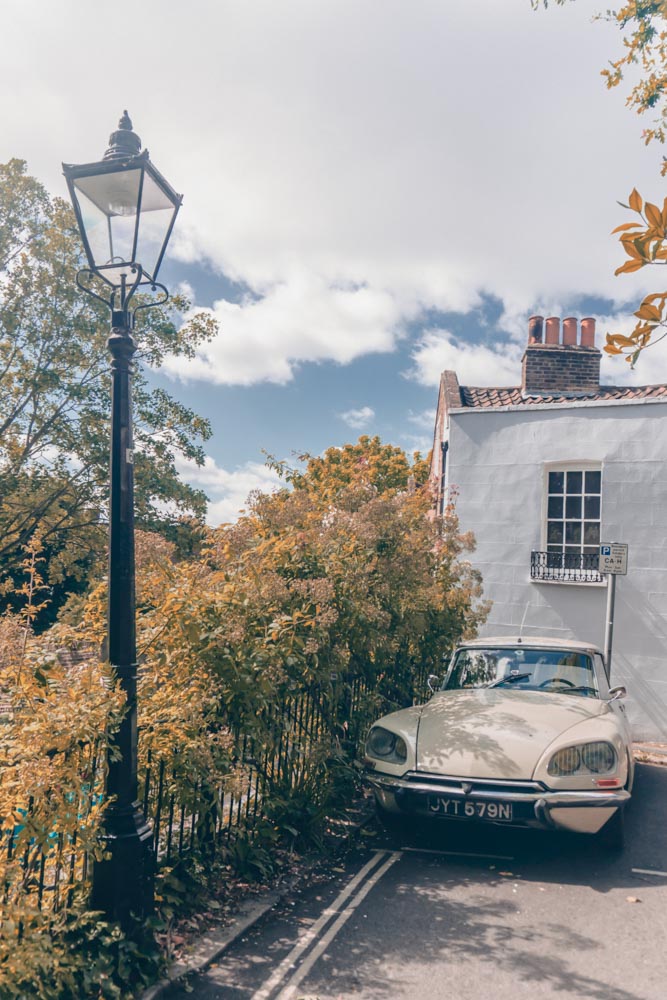 Top Picks for Things to do in Hampstead
Things to do in Hampstead
Delving into the spots you shouldn't miss.
Hampstead Heath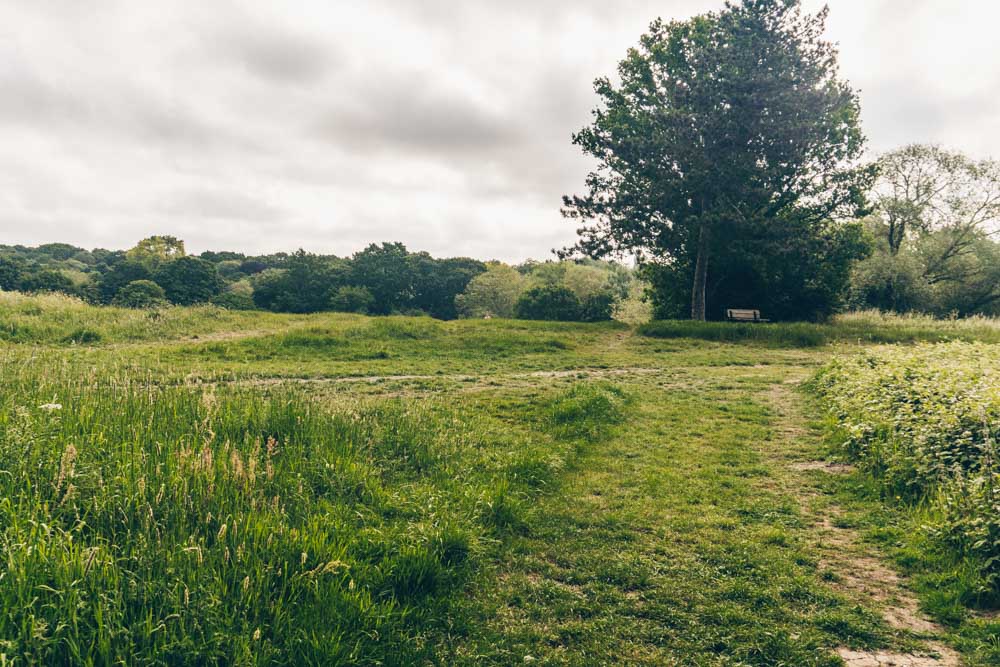 It's impossible to visit Hampstead without a wander through Hampstead Heath. If you're looking to escape the buzz of a big city, then an afternoon meandering through this grassy area will leave you feeling totally relaxed.
The area is said to have inspired a number of famous authors and poets including John Keats and Samuel Taylor Coleridge, who were enamoured with the beauty of Hampstead Heath.
Whilst there are a number of walks that you can take through Hampstead Heath, the circular walk is a particular favourite of ours, allowing you to see most of the area in around 4 hours.
Hampstead Heath Swimming Ponds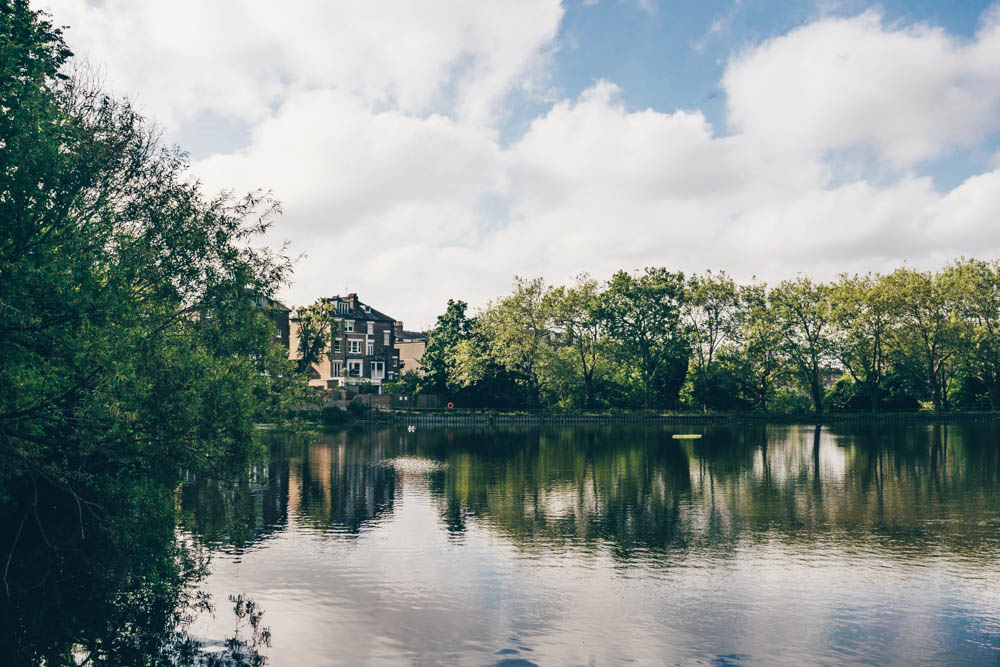 Not only is Hampstead Heath a great place to immerse yourself in a walk amongst nature, it's also home to the Hampstead Heath Swimming Ponds. The mixed pond can be found on the Hampstead side of the Heath, whereas the ladies and men's ponds are nestled on the Highgate side and open all year round.
There is nothing more classically British than laughing at yourself being freezing cold and surrounded by ducks – this fun experience is a must-try when you visit the Hampstead area.
Hampstead Hill Garden & Pergola
Around the corner from Hampstead Heath sits the picturesque Hampstead Hill Garden & Pergola, a verdant garden that feels a million miles from the city.
Famous dreamer Lord Leverhulme originally built the site in his garden for the Edwardian upper class to attend fancy social functions, but you'll be glad to know that it's now a public garden for everyone to enjoy.
Flask Walk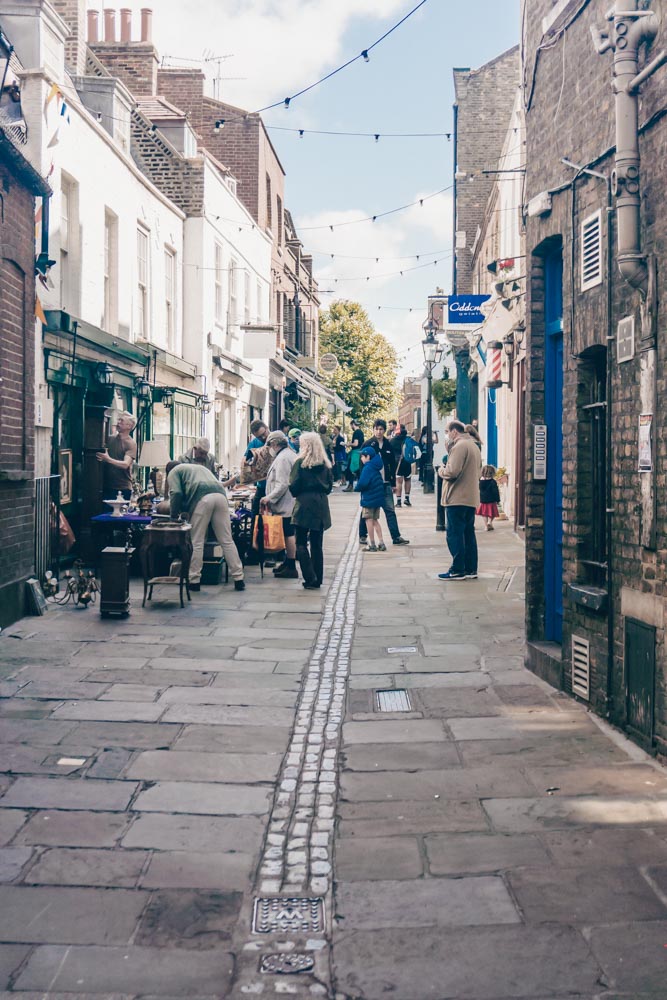 Are you a fan of the quirky shopping scene? Flask walk is a pedestrian alleyway just off Hampstead High Street, offering alternatives to the large chains that have flocked to the shopping area.
These independent shops include Keith Fawkes secondhand bookshop, Judy Green's garden store, and plenty of secondhand designer shops said to have been visited by the likes of Kate Moss.
After a few hours of exploring, why not relax at the nearby The Flask pub – they have an extensive beer and wine collection, and offer a relaxed vibe.
Fenton House
If there is one thing Hampstead does well, it's a grand house and gardens. Fenton House is a gorgeous example of this and a perfect place to grab a picnic and chill with your friends, surrounded by a charming 17th century house. You can even have a nosy inside the house and see how London's richest lived.
Keats House
Those with an interest in romantic literature must visit Keats House, the former home and now museum featuring the life and work of poet John Keats. The inside of the house is frozen in time, with all the opulence and grandeur that you would expect from the man who penned "A thing of beauty is a joy forever".
This house is said to have inspired Keats to write some of his greatest poems as it was the place he found friendship and love – perhaps a visit to this museum will inspire you too.
Freud Museum
No Hampstead guide is complete without mentioning the Freud Museum. If you're brave enough, enter into the wacky mind of Sigmund Freud, a psychoanalysis known for his controversial theories.
This was Freud's final home for him and his daughter, Anna, and still houses his iconic study and couch – where many of his wild ideas were conceived.
Freud also loved to collect antiques, and his full collection is on display at this museum, along with his notes, personal library, and family photos. This is a really unique way to spend an afternoon – and a great way to escape rainy London weather.
Catto Gallery
As one of the best art galleries in the area, Catto Gallery showcases some of the world's finest contemporary art.
From Cottam's moody artwork to Duffin's more eccentric pieces, a visit to the Catto Gallery is a must if you're in the Hampstead area.
If you're lucky, you might even catch one of the art events or funky exhibitions that the gallery hosts.

Parliament Hill Lido
If you find yourself in Hampstead on a warm day (it can happen!), then a refreshing dip in Parliament Hill Lido is the perfect way to cool off.
First opened in 1938, this lido is an open air swimming pool that's open to the public every day – yes, even on Christmas. It has to be said that this lido is unheated, so it's not for the faint hearted. But, on those rare weekends where London catches a heatwave, an afternoon here is pure bliss.
Admiral's House
Don't let the name fool you, Admiral's House has never belonged to an Admiral, although, it is rumoured that this house is named after Admiral Matthew Barton who retired to the Hampstead area in the 1800's after a long career in the Navy.
When the previous owner, Fountain North, bought the house, he added an observation deck and cannon mounts, which explains why this strange building is part-ship and part-house.
Although the house isn't open to the public, it's possible to rent out the rooms if you are desperate for a glimpse inside. Though from the outside, this promises to be one of the weirdest looking houses you have ever encountered.
Kenwood House
There's no shortage of lovely homes in Hampstead, stately or otherwise, but if you're looking to check out how the other half used to live then you should make a visit to Kenwood House.
The mansion and its sprawling grounds used to be the home of the Earls of Mansfield but is now a museum of sorts and houses a pretty impressive art collection. Among that collection are even a couple of Rembrandts
The grounds of this stately home total a whopping 112 acres and would be an exceptional place for a stroll were it not for the proximity to Hampstead Heath. Nonetheless the museum cafes and sculpture to be found in them make for a few good reasons to choose Kenwood House for your day out in Hampstead.
Burgh House
Compared with some of the other mansions in our guide, Burgh House is somewhat understated. It's not, for example, a mansion on the scale of Kenwood House. That said it would still rack up a fair price on bedroom tax.
Burgh House has been home to a multitude of eccentric people from art collectors to Rudyard Kipling's daughter and a man who was declared a nuisance for building a dung stool at the bottom of the garden.
Today the house has been restored and is open for visits where you can wander the wood-panelled dining and drawing rooms and discover the strange and wonderful people that have called the place home.
Burgh House & Hampstead Museum
The breathtakingly-beautiful Burgh House is nestled in the heart of Hampstead Village. Previously used as a community centre, local residents decided to rescue the house and convert it into the charity building it is today.
As a grade-1 listed Queen Anne house, it is a stunning art and museum space that highlights Hampstead's heritage and the history of the house itself. Burgh House also has a cafe serving up good-quality coffee and homemade cakes.
Eating & Drinking in Hampstead
My favourite places to eat and drink around Hampstead
The Spaniard's Inn
Serving classic, hearty dishes, The Spaniards Inn is a great dinner spot, or perfect for grabbing some of their tasty bar snacks.
The handmade scotch egg is particularly delicious – and pairs perfectly with a beer. They serve limited edition beers on tap, so if one takes your fancy, you better be quick.
The Holly Bush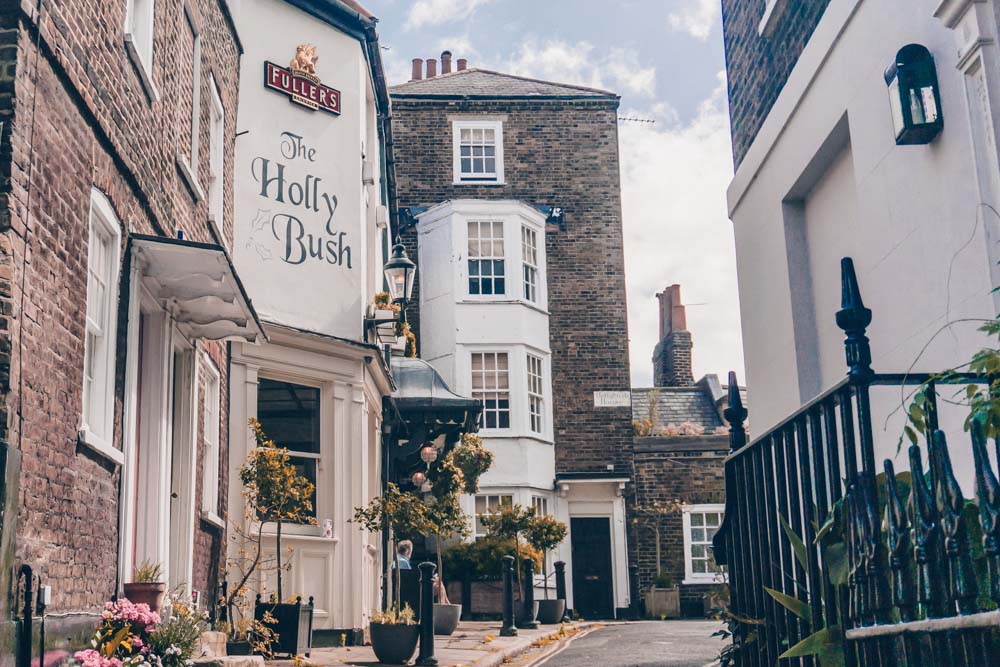 Oozing with character, The Holly Bush in Hampstead is a quintessential British pub, serving up some of the finest pub grub around. From Cornish stone bass to English pea ravioli, the dishes here are elevated classics.
On a cold evening, surrounded by rustic charm and the logfire roaring, it really is a slice of heaven in London.
Spielburger
For huge burgers at a great price (we're talking under £10) Spielburger on Heath Street is the place to go.
The interior is cool and urban, with red-leather booths and graffiti-lined walls, and the burgers are to die for. Whether you fancy a fried chicken or a philly cheesesteak burger, Spielburger has got it covered.
For the ultimate burger experience, get the truffle fries on the side.
La Gaffe
For some of the best Italian food in the area, La Gaffe is the perfect spot. As a family-run restaurant and guesthouse, this restaurant serves authentic cuisine in a warm, intimate setting, paired with stunning wines.
Their pesto ravioli is divine, and so is the cod with prawns and mushrooms. For dessert, their tiramisu is one of the best in London, or take a chance on their dessert of the day.
The Garden Gate
The Garden Gate is one of London's coolest beer gardens, boasting tasty food, a great drinks menu, and a relaxed atmosphere. The inside is a classic British pub, but spend an evening in the garden with twinkling fairy lights above and you will (almost!) feel like you're on holiday.
Karma Bread Bakehouse
For a quick snack on the go, Karma Bread Bakehouse creates some of the tastiest bread in London. From focaccia to rye, if it's bread, Karma Bread bakes it. Not only does their bread taste good, but they look great, and make for a cool instagram photo.
If you're in the mood for something sweet, I highly recommend opting for one of their fresh donuts.
New York Cafe
For high-quality coffee in a cosy atmosphere, look no further than the New York Cafe. The cafe chooses the finest coffee from Columbia, India, and Ethiopia, pairing them with rustic home-cooked dishes that really hit the spot – the New York pancakes for breakfast is incredible.
The cafe also has a heated garden, so you can enjoy your lunch al fresco at any time of year.
Jin Kichi
Just because you're in a quintessentially English part of the city doesn't mean you have to restrict yourself to eating like an English person. One of our favourite restaurants in Hampstead is actually Japanese, and we reckon you'd be loath to miss out on a meal at Jin Kichi if you're in the area.
You're visiting this place for the yakitori – chicken on the grill. Skewers of all cuts of the bird from tender breast meat to hearts and crisped chicken skin will have to be the orders of the day, washed down with a cold pint of Kirin of course.
If you're not feeling adventurous enough to tuck into skewered chicken heart Jin Kichi does have a great menu of noodles and sushi too.
Top Shopping Spots in Hampstead
Hampstead High Street
A great shopping spot is on Hampstead High Street, offering a mix of independent and large chain stores, as well as leading to the nearby Flask Walk. This is a great place to pick up a coffee, go shopping for essentials, or treat yourself.
The O2 Centre
Located between Hampstead, West Hampstead, and Swiss Cottage, The O2 Centre is a large shopping and entertainment complex where you can grab a bite to eat, catch a movie, or spend an afternoon burning a hole in your pocket.
Camden Market
If you're a fan of the vintage scene, head over to the nearby Camden Market for even more fun shopping spots in a young, urban setting.
Map of Hampstead, London
Practical Tips for Exploring Hampstead, London
A cheap and fun thing to do is to go house spotting in the Hampstead area. Many buildings will have blue plaques on them that tell you about the famous people who have lived there – it's really fun to walk the streets and try to spot them all.
Make sure you wear comfy shoes! The best way to explore Hampstead and the surrounding area is on foot, and you can easily spend a whole day wandering around.
La Gaffe
Cosy & affordable
A family-run Italian hotel and restaurant offering well-priced stays near centre of Hampstead.
Marriott Hotel Regents Park
Classic & modern
Part of the Marriott chain, this hotel is located nearer to Camden, but with great transport links to Hampstead.