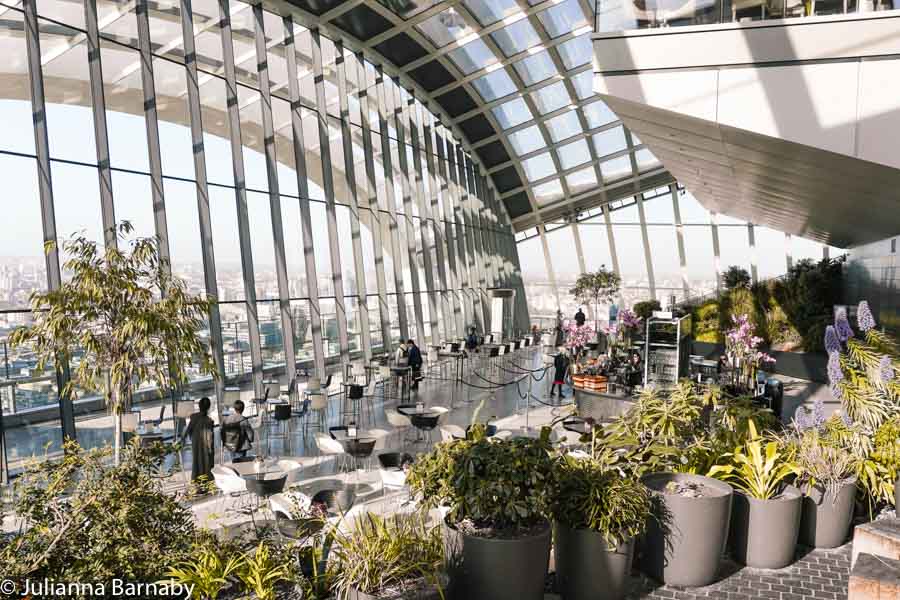 Yeah yeah, London's a cool city – but London for kids? That's a whole different ball game.
Have you panicked one-too-many times about what to do with the children in the school holidays, or are you struggling to fill your weekends in the capital?
Without proper planning, London with children can be busy, stressful, and expensive, however there are plenty of memorable, fun attractions and activities.
This guide will show you all the best options, and how to arrange a fantastic stress-free London adventure for the entire family.
What to Do in London with Kids
Here are 21 of the best things to do in London with kids, to keep the whole family happy.
Take a Warner Bros Studio Tour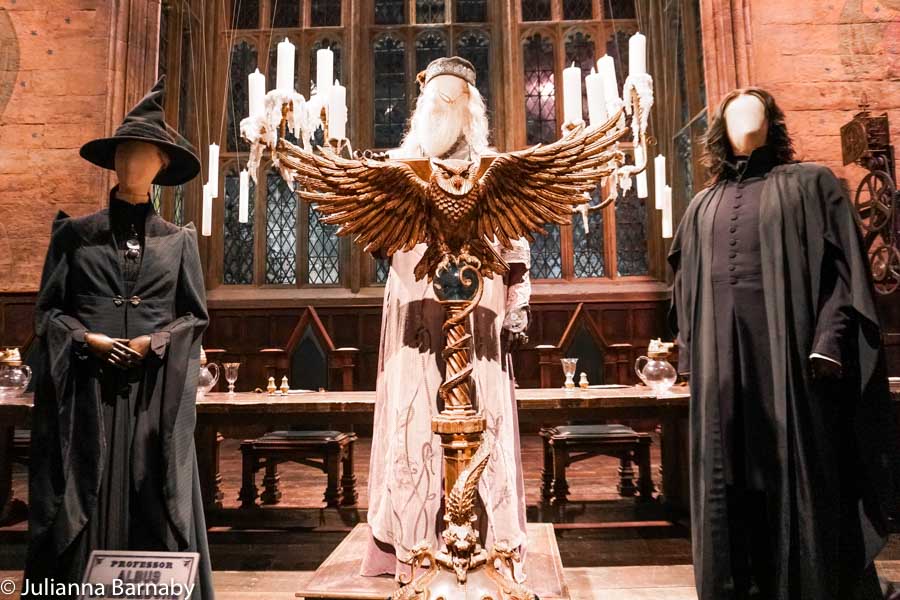 For children (and let us face it, adults too) that love Harry Potter, the Warner Bros Studio tour needs to be right at the top of your London bucket list. It is undoubtedly one of the best family things to do in London.
Leavesden Studios served as a key filming location for all the Harry Potter movies and is located an easy train ride from Euston Station. As this is where the action actually took place, the sets, props and costumes are pristinely preserved and displayed for thousands of daily visitors to admire.
Our highlights include a stroll along Diagon Alley, a peek into the forbidden forest, and getting up close and personal with the iconic Hogwarts Express.
As well as the permanent prop displays and set reconstructions, the studios also run regular exhibitions and themed events, which are well worth checking out, offering visitors a truly immersive experience that your kids will love.
All tickets must be bought in advance and opening times can vary during the year.
Join Shrek on an Adventure
This two-hour journey magically transports guests out of London and into Shrek's swamp for an action-packed adventure inspired by the movie.
The staff at Shrek's Adventure! are fantastic and have a wonderful way of including every family member, while making the day as exciting for the grown-ups as it is for the children. This attraction is all about getting involved, and your kids will love seeing you getting stuck in and singing along to all the movie tunes we know and love.
The tour will allow you to meet the muffin man in the bakery, enable you to rescue Pinocchio from Lord Farquad's dungeon and finally, board the fantastic flying bus driven by everyone's favourite donkey.
Nearest tube station – Westminster
Take in Views at Greenwich Observatory
The Royal Museums and Greenwich are an incredible day out for the entire family, with plenty of attractions to keep youngsters entertained.
Visiting the home of Greenwich Mean Time is at the top of most lists when in southeast London. Greenwich is an excellent base for exploring the capital, with a range of fantastic activities to do in the area.
The Greenwich Royal Observatory offers magnificent, unrivalled views across the entire city. However, be warned that the steps are steep and might not be suitable for very small children. Aside from this, there is an interactive 'Ted's Space Adventure' show currently running, aimed at children aged 3 -7 to teach them all about the solar system.
For budding sailors, definitely also consider the National Maritime Museum and of course the Cutty Sark.
Nearest station – DLR (Docklands Light Railway), Cutty Sark
See the Changing of the Guard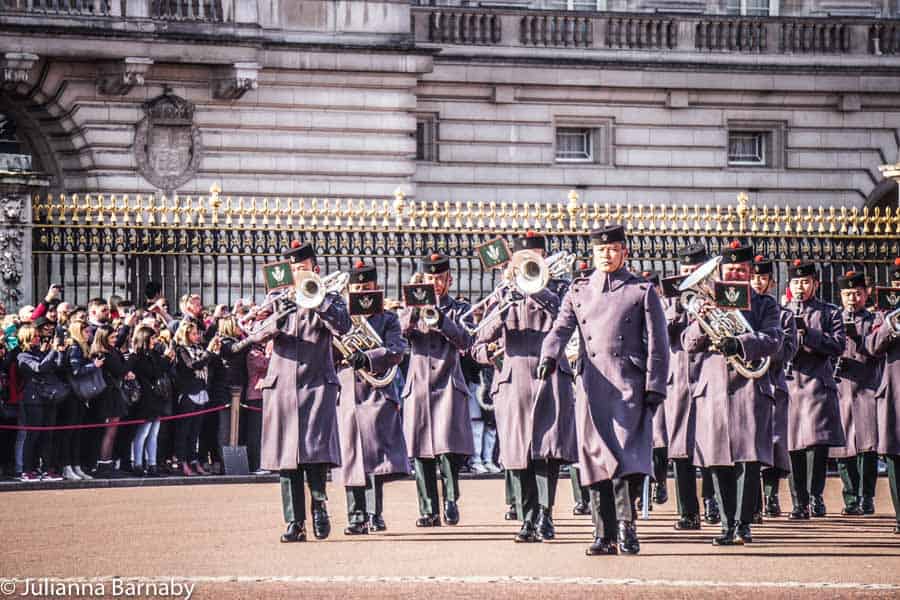 OK, this one might be a little clichéd however, it is undeniable that many kids of all ages love this experience, making it one of the best things to do in London with children.
The changing of the guard ceremony is where the guards responsible for protecting the royal family in Buckingham Palace leave their positions, making way for the new guards to take their place. Seeing the guards dressed in their iconic uniforms marching past is a sight to remember, and children especially will love its theatre.
The ceremony happens every day throughout June and July, but be sure to check their website for the exact times of the ceremony, as they can often change at very short notice.
Nearest tube station St James's Park
Discover the Children's Story Centre
Discover Children's Story Centre in Stratford, East London is all about letting children's imaginations run wild, encouraging them to become immersed in the world of storybooks. The story centre is aimed at children up to 9 years of age, although those up to 12 may still enjoy the activity.
The heart of the centre is the magical story garden, where children are free to explore at their own pace, enjoying the various sets, toys and activities. As well as the free-play areas, the centre holds many events, such as the fairy tale exhibition which is currently ongoing.
The nearest station is Stratford.
For those driving, make use of the smart parking facilities at Stratford's Westfield shopping centre. If you register beforehand, the barrier will automatically lift on your arrival, and it offers some of the least expensive parking options in the area.
Or The Tower of London…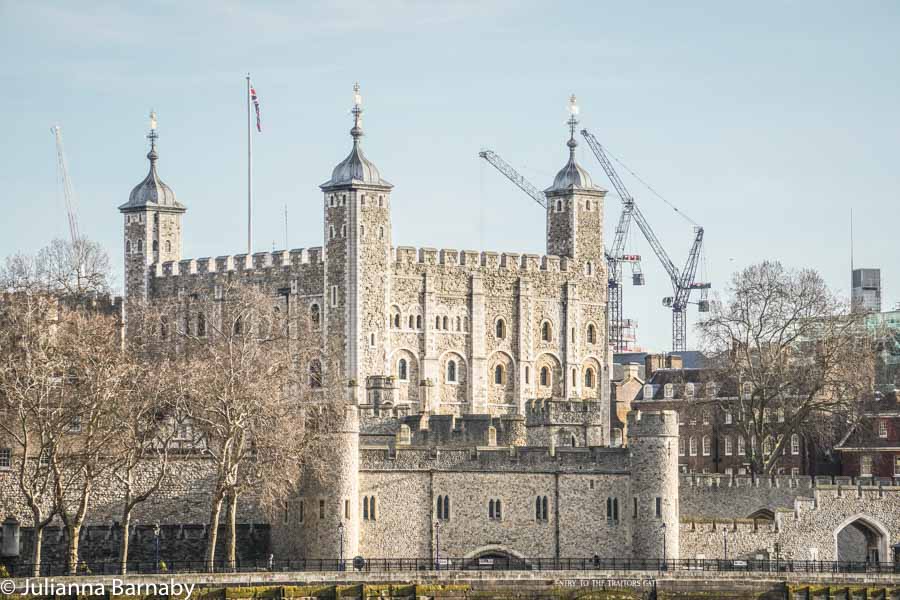 No family day out in London would be complete without a look around one of England's most recognisable castles.
The Tower of London is actually a collection of buildings rather than one stand-alone structure. Over the years, it has served various purposes, including a royal residence, a prison and an army barracks. However, the most famous current use for the tower is to provide a home for the crown jewels.
Understandably, many with small children are wary of taking guided tours, however, we strongly advise purchasing tickets for one at the Tower of London. The staff are wonderfully knowledgeable, and are used to showing around families, meaning they are armed with facts, figures and plenty of jokes that the little ones will enjoy.
The Tower of London is quite close to St Paul's Cathedral, so it's easy to stop off at another London icon whilst in the area.
Nearest tube station – Tower Hill
Celebrate 100 Years of Disney
Located at Excel London, this immersive exhibition marks Disney's big birthday and offers 10 imaginatively themed galleries, exploring the world of Disney characters, films and shows.. From props and costumes to original drawings, the interactive experience is a treat for both adults and kids, charting 100 years of classics from the entertainment giant.
Tickets are selling fast, so we recommend buying well in advance through the website.
Open daily – nearest station is Customs House
Visit the Sky Garden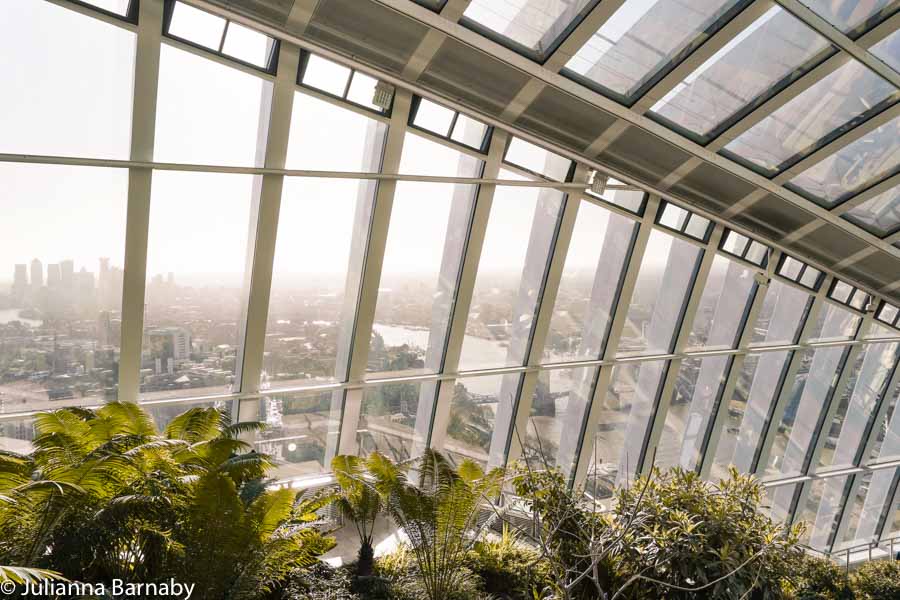 The Sky Garden, offering fancy cocktails and sunset yoga, might not be the first thing that springs to your mind when looking for kids activities in London.
However, children can tire when wandering around London, and trying to squeeze all the iconic sights into a weekend can be challenging. The Sky Garden offers an excellent opportunity to see the city from a unique (and free!) perspective. A trip to the sky garden is a concise and weatherproof way to show your children all of the famous London landmarks.
We recommend reserving tickets in advance, nearest tube station is Monument.
Have a Family-Friendly Meal at the Hard Rock Cafe
Finding somewhere to eat in London with children can be an enormous challenge. Many parents come for a day in the city, reluctantly accepting that they will have to pay over the odds for sub-par children's food. However, a trip to Hard Rock Cafe offers the perfect solution.
Located in Piccadilly, with a menu to suit all ages and an atmosphere perfect for children and adults alike, Hard Rock Cafe is the ideal family-friendly eatery in London. This close proximity of both the LEGO store and M&M's World may be a blessing or a curse!
Nearest tube station – Piccadilly Circus
Hire a Pedalo in Hyde Park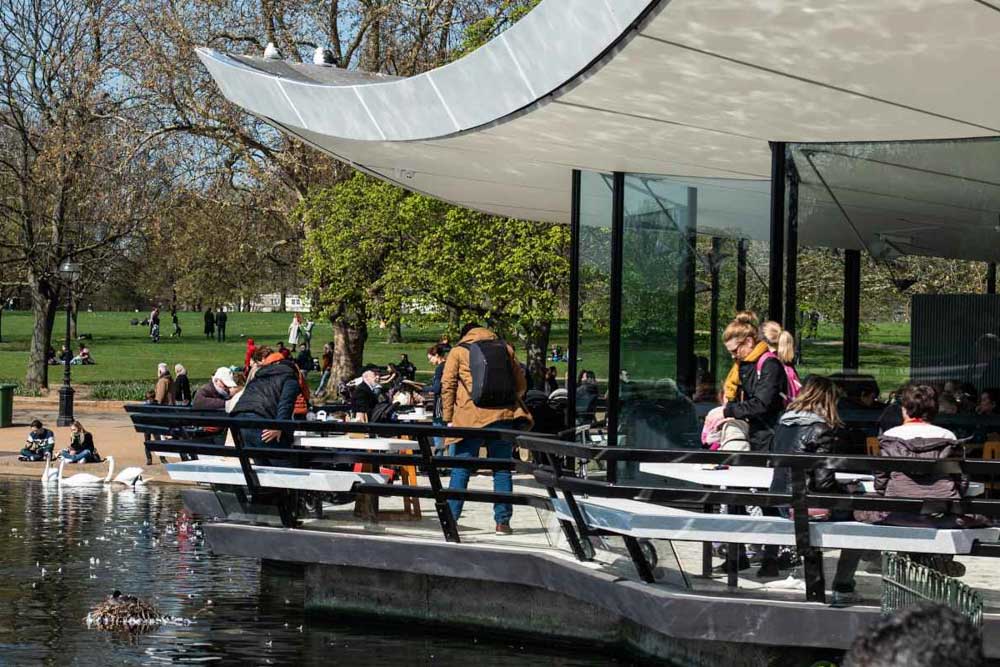 As one of the greenest cities in the world, visiting the incredible parks in London should be at the top of your list of summer activities with children. Perhaps the most famous of them all is the fantastic Hyde Park.
The 40-acre lake in Hyde Park, known as the Serpentine, is open daily until 8 pm in the summer months and has both rowing and pedal boats for visitors to hire. Open all year, times and days vary seasonally, so do check the website in advance.
While rowing boats might not be the best option with small children, pedalos provide a great dose of family fun. This park does get extremely busy, especially at weekends, however, once you are out on the water, you will find you are afforded plenty of space for a relaxing afternoon.
Nearest tube station – Hyde Park Corner
Swim Outdoors in One of London's Lidos
No summer in London would be complete without a dip in one of London's famous lidos.
Tooting Bec is the largest outdoor freshwater lido in Europe, and caters well for family days out. They have bookable family sessions, as well as a paddling pool for smaller children. But be warned, the water here is not heated, so it is particularly chilly first thing in the morning!
Alternatively, try London Fields lido for an east London adventure. This is one of the most popular outdoor swimming venues in the city, so be sure to book ahead to secure a spot for your family.
It is also right next door to the beautiful leafy park, and plenty of quirky cafes for a post-swim refreshment. Again, London Fields have dedicated family sessions and large changing rooms.
Alternatively, try one of these wild swimming spots in and around London.
Visit The London Dungeon
The London Dungeon takes guests on a fully immersive and slightly terrifying adventure through London's past. Along the way, you will meet Guy Fawkes, hear all about the great fire of London and even visit Sweeney Todd's barber shop.
It is a tremendous learning experience, and the actors perfectly balance a range of jokes that will make the children belly laugh and the adults giggle.
Children of any age are permitted inside the London Dungeon, however, given the theme, it is best suited to over 12s, or those who aren't easily scared.
Located opposite the Tooley Street exit at London Bridge Station, we recommend reserving around 90 minutes for your trip to London Dungeon to get the most from your experience.
Enjoy the Roller Coasters at Thorpe Park
Head south of the city and find the home of the likes of 'Nemesis Inferno', 'Saw' and 'Stealth', Thorpe Park is a fantastic adrenaline-filled day.
Situated just an hour's drive from central London, the theme park is packed with over 30 rides and attracts visitors from all over the country. If you prefer to use public transport, then catch a train from London Waterloo to Staines railway station, From there, the 950 Express Bus operates to Thorpe Park, running every 15-20 minutes.
Many of the roller coasters aimed at teenagers and adults, but the park also caters exceptionally well for smaller children. Kids under 3 enter for free, there are plenty of baby changing facilities around the park, and there are food options to suit even the fussiest eaters.
Take the Trafalgar Square Treasure Hunt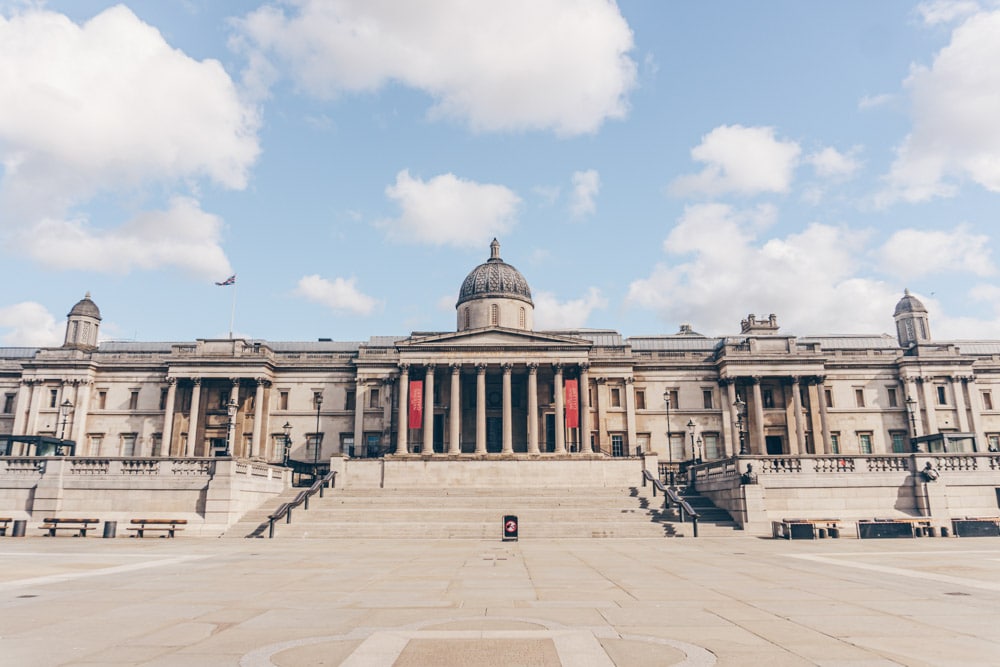 Getting the kids out on a walk can be a challenge. Especially when said walk involves historical landmarks and ancient buildings. However, throw a treasure hunt in there, and you've got a whole day of fun!
The treasure map should be purchased ahead of your trip, and only one is needed for the whole family. This route starts at Trafalgar Square and introduces you to all the delights the area has to offer.
The walk averages around 90 minutes but can be taken entirely at your own pace. Stop for lunch, soak in the sights, and enjoy some family time exploring the beautiful history London has to offer.
Ride the IFS Cloud Cable Car
This is certainly not a full day out in the city, but children love this unique view of London and the experience of flying high over the River Thames. Not to mention, it is a highly efficient way to transport the family across the water.
The 10 minute journey takes you from Greenwich Peninsula to the Royal Docks (and back again) and departs every 30 seconds. If you plan to visit the Greenwich Observatory or the fantastic parks in the area, this is a wonderfully unique way to arrive.
As part of the London Transport infrastructure, the fare is easily paid using contactless or Oyster card.
Visit an Outdoor Cinema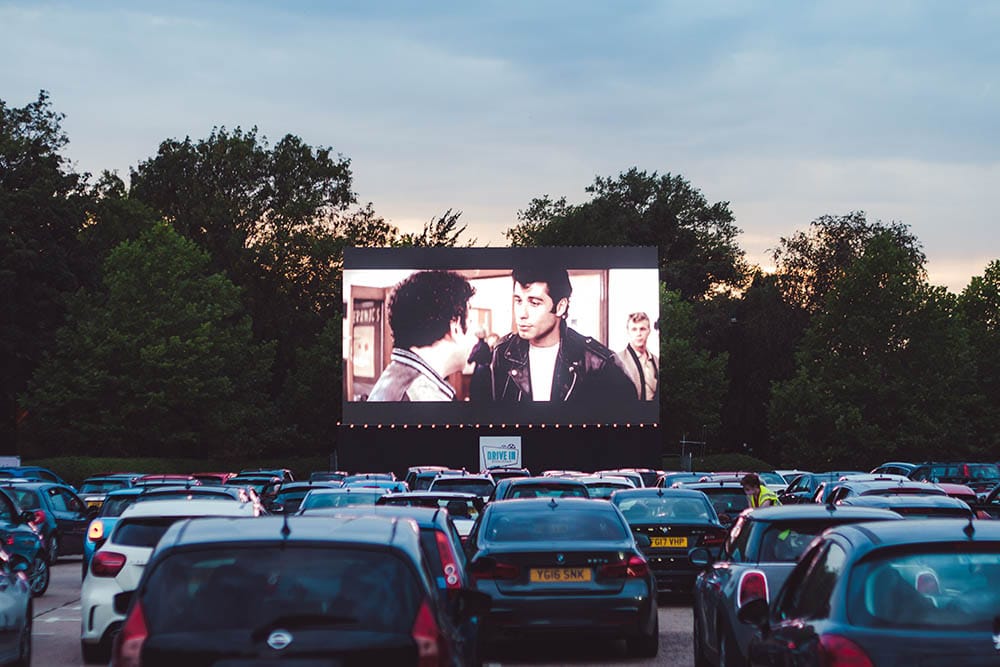 Pack a picnic, grab the popcorn, and head to one of London's fabulous outdoor cinemas.
Treat your kids to a late night and a movie at dusk for a real weekend treat. Luna is perhaps the most popular outdoor cinema, with venues across the city throughout the summer. Check their website for what's on and where, they also host some indoor screenings in the colder months.
Go Ape Battersea Park
In our experience, some kids are seemingly fearless and while many enjoy keeping two feet firmly on the ground, others love nothing more than swinging from the trees. For those adventure seekers, Go Ape has your day out in London with children sorted.
The attractions differ slightly between their 35 locations, but the Battersea hangout has a mini treetop adventure where you will find wobbly bridges and exhilarating zip lines which are suited to adventurous children aged 4-8.
Go Ape suggests that kids of 10 years and older (providing they are 1.4m tall) are welcome to enjoy the complete treetop challenge. Speaking from experience, this course is not for the faint-hearted!
Closest station – Battersea Park
See the Street Performers and Visit the London Transport Museum in Covent Garden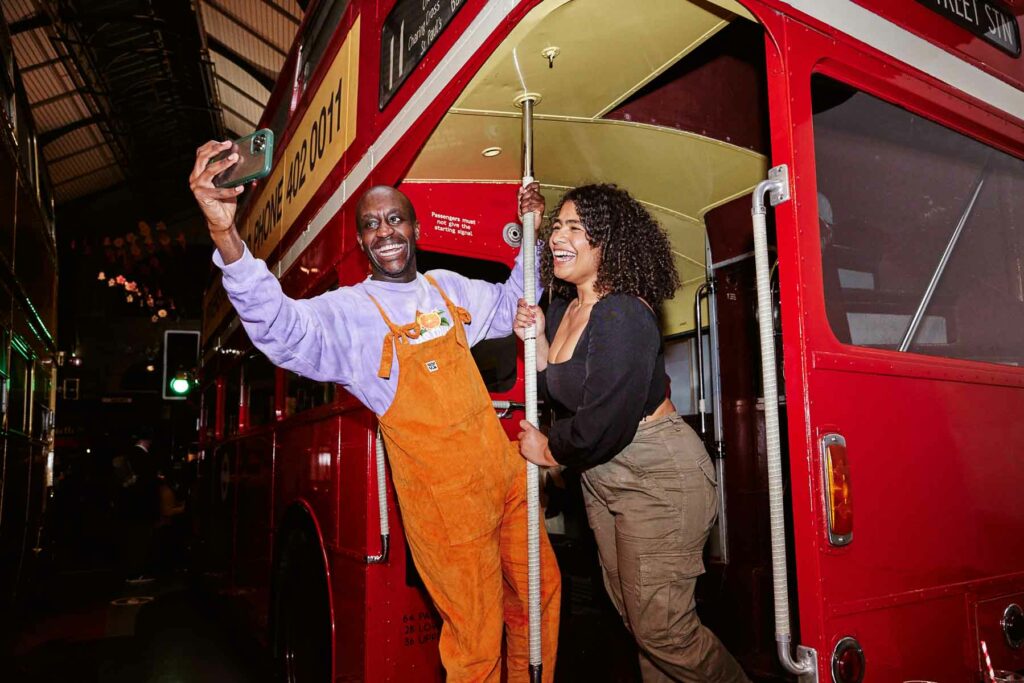 Many Londoners avoid Covent Garden like the plague. It has an unfair reputation as somewhere only tourists frequent.
However, if you look beyond the expensive designer shops, you may just find one of the best things for kids in London.
Street performers such as magicians and acrobats fill the square every day of the week and are well-versed in entertaining the little ones. Be courteous and make a small donation and your children can enjoy all the excitement this central location has to offer.
If your kids are fans of buses, trains and taxis, then also check out the excellent London Transport Museum whilst in the area.
Nearest tube station – Covent Garden
Check Out the Animals at Hanwell Zoo
Situated in northwest London, Hanwell Zoo provides an excellent alternative for those who aren't prepared to face the crowds of London Zoo, which is why it has made it to this list of the best London attractions for kids.
Whilst Hanwell might not have some of the bigger animals housed at the more prominent zoos; it offers a more personable experience which is great for those with young families. Porcupines, lemurs and meerkats will be sure to keep the children entertained for the morning.
Additionally, Hanwell Zoo is great value, with adult tickets priced at £4.50 and children's just £2.50.
Nearest tube station – Hanwell
Explore the Cutty Sark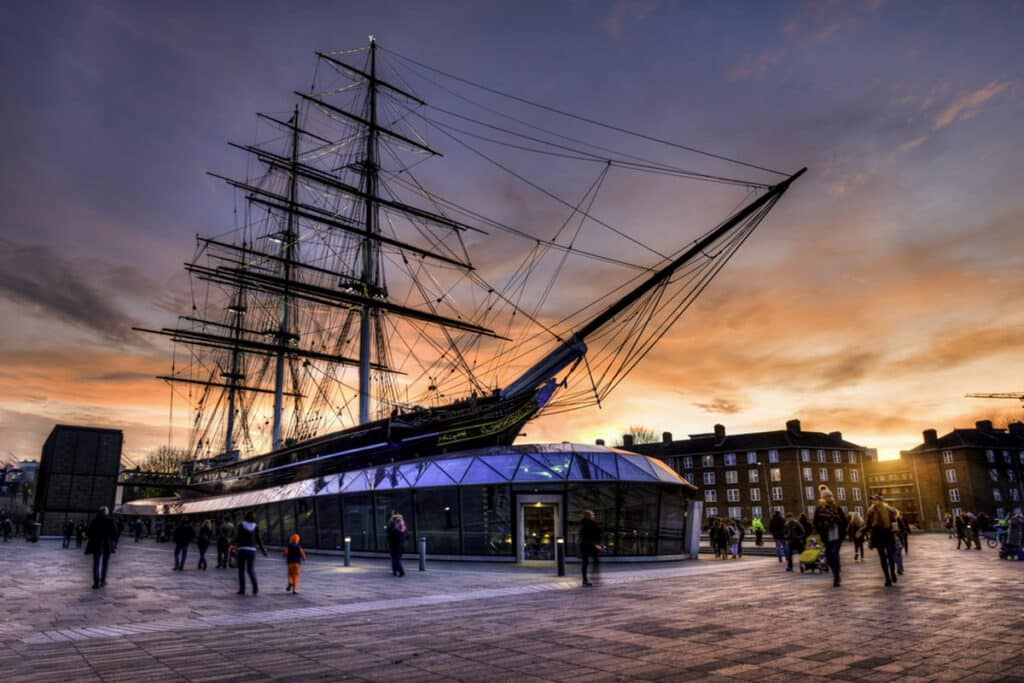 London has plenty of old ships docked in its waters. One of the coolest though, has to be the Cutty Sark. This historic ship was once the fastest of its day and was used to transport tea from India and China back to Britain and later, wool from Australia.
The ship has been put on dry land and restored so that you can see what it would have looked like in its heyday about 150 years ago. Kids will definitely get a kick out of exploring below decks, but should they be brave enough (and over the age of ten) they can don a harness and climb the ship's rigging.
Its Greenwich location makes it easy to visit the Cutty Sark together with a trip on the aforementioned cable cars, a look around Greenwich Observatory or one of the many museums in the area.
Nearest station- DLR (Docklands Light Railway), Cutty Sark.
Check Out a Famous Museum
London, as you probably well know, has some of the finest museums in the world. We still remember being taken to them when we were children and being in awe of the things we were shown.
Highlights for us were the Rosetta Stone at the British Museum – which along with the rest of the Egyptian collection is a must see for any budding young Egyptologist. There's also the dinosaur skeletons at the Natural History Museum that simultaneously wowed and slightly terrified us (we got over it pretty quickly).
If you want to do something a little different though, consider the Young V&A, a museum of childhood that exhibits toys from throughout the ages. They've recently had a revamp to make it even more accessible, and the learning even more intuitive for the little ones.
Practical Tips for Visiting London with Kids
Whilst taxis might seem like the most convenient way of getting the family around London; they can quickly become costly. Public transport is pretty reliable and easily paid for using contactless or an Oyster card. Just remember to download the app City Mapper if you are not familiar with the capital.
Children under 11 travel for free on all buses, trams and tubes when accompanied by an adult. For kids over 11 an Oyster card lets them take control of their travel.
Contrary to what some news outlets profess, central London is an extremely safe place to be. Keep your wits about you as you would any other busy city, and you will have a fabulous time.
Public toilets in the city are few and far between, which can cause an issue when travelling with the family. Be sure to use the facilities every time you stop for a bite to eat or even a coffee.
Map of Things to do in London for Kids