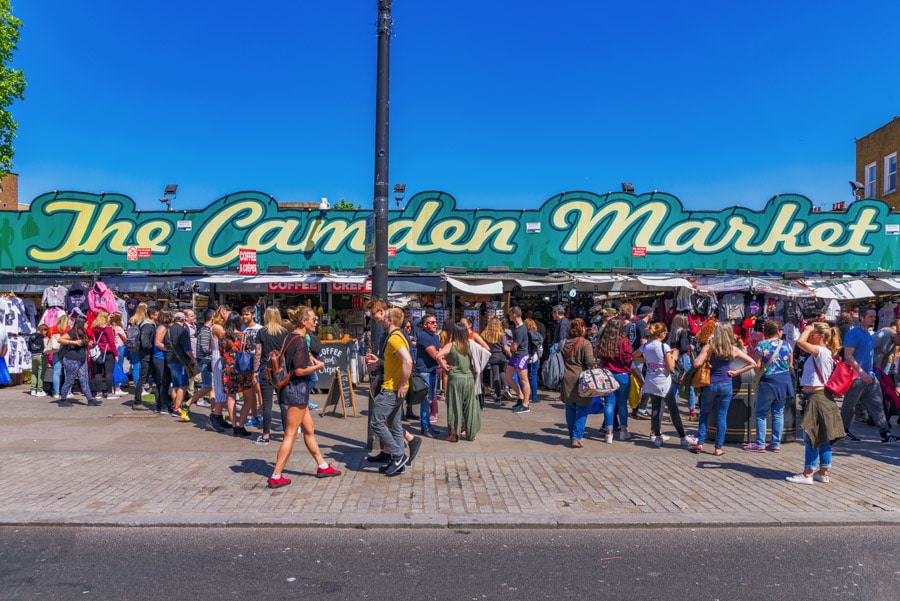 Camden – famed for its markets and as a hub of London's alternative scene, there's no shortage to discover in this eclectic area.
This is one of London's liveliest neighbourhoods – a mix of cultures and ages rubbing along together – creating a spark other areas in the city can only eye jealously.
Looking at the eclectic loveable mishmash that is Camden today, it's difficult to believe it was once a genteel area of open fields and pretty much only two buildings (one of which is the World's End pub).
Spend time mooching around the world-famous markets and pop into the bars and pubs that once were the haunt of London's musical renegades – including the area's much-loved Amy Winehouse. There's street art too, around almost every corner and popping up in the most unlikely of places.
Discover the best of Camden with these insider guides.

Top Picks for Camden
What to do, where to drink and where to eat….
Map of Camden
York & Albany
Gastropub with chic rooms
Famed as Gordon Ramsay's gastropub, The York & Albany is also a great place to stay with quirky but stylish rooms at reasonable rates.
Stay Camden
Large apartments next to the market
Stay Camden offers spacious apartment accommodation a stone's throw from the market. It's well-designed lodgings are perfect for a London stay.
Read More London Area Guides
Love This? Save and Share on Pinterest!