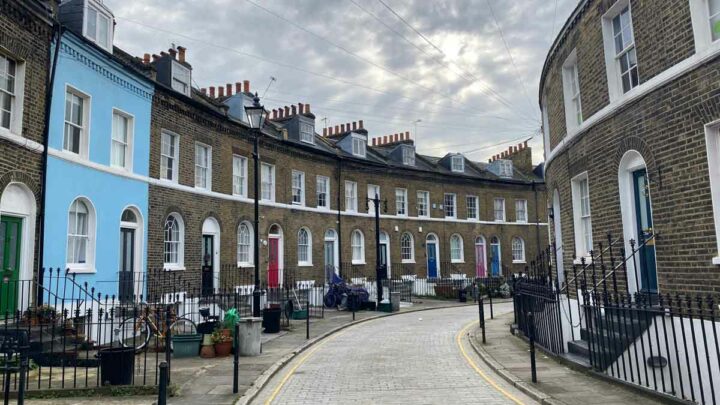 Islington is one of London's most coveted neighbourhoods. A chic blend of up and coming restaurants, cool bars, local theatres and quirky shops. Ready to explore all of the best things to do in Islington? Read on.
Bordered by Hoxton (home to some of the best cocktail bars in London) and Highbury with desirable Angel at its centre, Islington has a lot going for it. The area, however, hasn't always been home to trendy residents, shopping spots, and great cocktails.
The official borough of Islington is only around 50 years old. It came to be in 1965 when the boroughs of Islington and Finsbury united as a part of a reorganisation in London.
Before this, the area was largely used for agriculture and dairy farming – providing London with butter, milk and cream.
As the city centre of London started to spread into the surrounding areas in the 16th and 17th centuries, the borough became more residential. You'll see evidence of this in the stunning historic homes dotted along the streets. The 16th century is also when the first Islington pub was born – perhaps that's why it's still got so many great boozers today.
Over the decades, Islington has continued to transform into the vibrant hotspot that it is. Let's discover.
Things to do in Islington
Delving into the spots you shouldn't miss.
Almeida Theatre
Why not spend a cultural evening at the quaint local theatre? Open since 1980, the Almeida Theatre is a great spot that shows both classics and new productions. Expect shows like Shakespeare's Hamlet and Orwell's 1984 as well as appearances from up and coming and contemporary playwrights.
Closely located to some of the best restaurants and bars, make a night of it and grab a bite to eat and drink after an excellent performance at the theatre.
Estorick Collection
Continuing with a cultural streak, Estorick Collection is well worth a visit. It's the only collection in London devoted to exclusively showcasing the finest and most important 20th century Italian Art – we told you Islington is trendy.
Exhibiting an extensive collection of Futurism works, you'll see masterpieces by the likes of Gino Severini and Giacomo Balla. On display, you'll also see 1893 wax and sculpture work from Medardo Rosso, once hailed as 'the greatest living sculptor'.
Highbury Fields
Highbury Fields is the boroughs largest park and green space. This is a great spot for a weekend picnic and outdoor meet-up with friends, but the park also has some excellent facilities.
Take advantage of the London summer months and book one of the tennis courts, football pitches or netball courts. There is also a basketball court for those wanting to shoot some hoops.
Comedy at The Bill Murray
The Bill Murray is the best place in the Islington area for some of the greatest names in comedy to entertain you. These include the likes of Ellie Taylor, Bridget Christie and Tim Kelly, who like to test out new material on a more intimate audience.
The sister venue, The Camden Head, is located above the Bill Murray hosts Angel Comedy Raw. These are nightly free shows showcasing both new and established comedians.
The best part is – you won't know who's performing the night you go until they arrive on stage. This is undoubtedly one of the coolest free things to do in Islington.
Culpeper Community Garden
A green oasis nestled among the busy streets of Islington, a stroll through Culpeper Community Garden will have you feeling zen.
This small garden is largely unknown – making a trip here even more special. Community members wanting to create a green space for locals have lovingly kept the plants and flowers.
Located just a 5-minute walk from Chapel Market, it's a lovely place to go and chill after a visit to the market (of which you'll learn about a bit later).
Chapel Market
Open from Tuesday to Saturday, this cheerful and down-to-earth market is your one-stop shop for fruit and veg, household goods and clothing.
On the road bearing the same name, it's easily accessible with a two-minute walk from the Angel tube station.
There are a few street-food traders in and amongst the long-running vendors, but the market is more catered to the goods mentioned above.
Islington Square
If you want to fit in with the cool crowd roaming the streets of this borough, head to Islington Square. Populated with high-end stores, eateries, hairdressers and beauty shops, everything you might need is right here.
You can even catch a movie at the ODEON luxe and dine. Six screens with recliner chairs and your own table for a delicious meal ordered from the menu will set you up for a fancy evening. This is a unique cinema experience if we've ever seen one.
Things to do in Islington: Eating & Drinking
Quirky places to grab a cocktail or tasty bite.

Bar Liber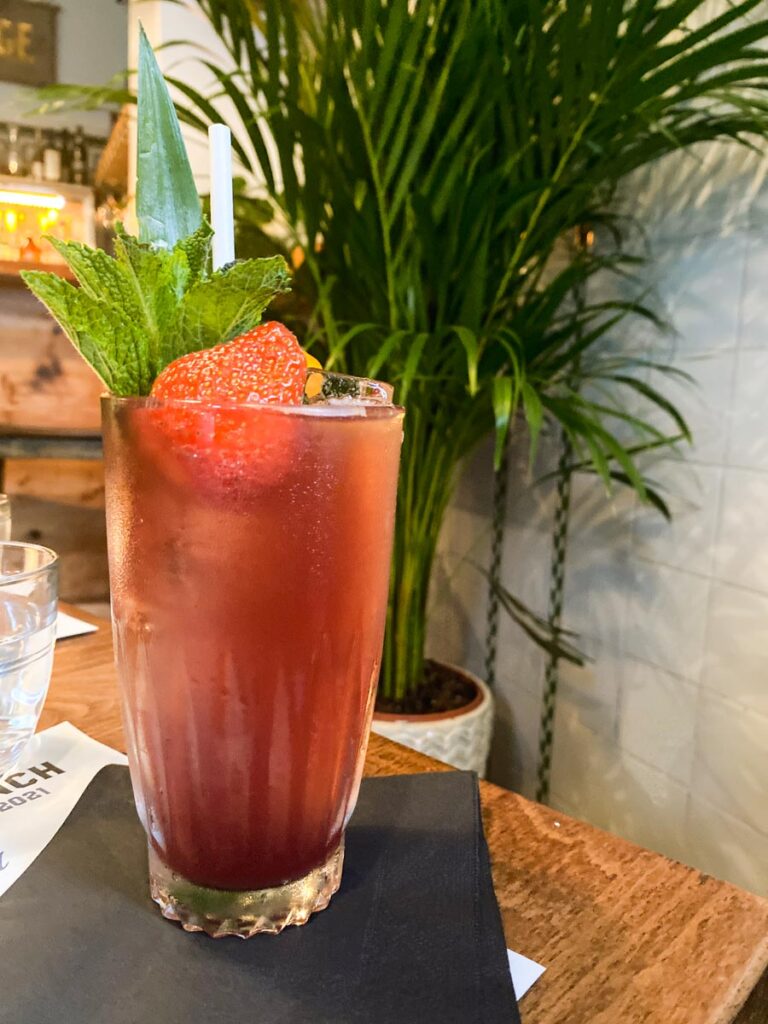 Bar Liber is a wine bar with an ambition to "make wine fun again". So far, they're doing a pretty good job with their ever-changing wine lists that you can also order by the glass.
If you are in the mood to splurge, the classic Empire Punch Cocktail will set you back a hefty £100. It's made with five different alcohols and (we say this from experience) really quite delicious.
They also serve down-to-earth food dishes, including grilled cheese and charcuterie boards, among other things. For a non-pretentious evening of wine tasting and casual dining, this is the spot.
Homeboy Bar
The Irish-run bar, Homeboy, is a welcoming place to enjoy a drink after a long day (or any time, really).
As you'd expect, Guinness on tap is among the most popular orders at this watering hole, but they also create some delicious concoctions worth trying out. The Whiskey Smash is our favourite of the lot; an Irish whiskey mixed with a mint and spinach syrup.
Along with the drinks, you'll find a festive atmosphere, great Irish hospitality and an enticing food menu.
Ottolenghi
If you don't know who Yotam Ottolenghi is, you should, and his restaurant in Islington is a great place to start. It's so brilliant it should form part of Islington's points of interest. Okay, we'll stop raving and tell you what to expect.
He has the skill of making veggies and salads the only thing you want to eat for the rest of your life. With vibrant colours and flavours that pop in your mouth, if you aren't usually one to eat healthily, a trip to Ottolenghi will surely convert you.
Llerena
This small Spanish tapas bar on Upper Street is the perfect spot for an uncomplicated meal in a cosy and unpretentious setting. There's nothing like sharing food and a glass of wine with friends or on a date night, and Llerena will give you the plates to do so.
Llerena receives tons of praise for their menu, which includes items like cold meats and cheeses, tomato bread, and tuna carpaccio. There is also a delicious vegetarian selection, and you'll never be short of a great wine to pair it all with.
With acorn-fed ham coming straight from the family farms in Extremadura (southwest of Madrid), and the staff's passion in creating dishes, this restaurant is a must-visit.
Practical Tips for Exploring Islington, London
Wear comfortable shoes. Exploring the eclectic streets of Islington is the best way to discover everything it offers, so prepare accordingly.
Known for its trendy food and drink scene, if you don't have a lot of time in the borough, be sure to fit in one of the restaurants or bars mentioned above.
Don't forget your own shopping bags if you plan on shopping up a storm at the market or Islington Square.
Where to Stay in Islington
Montcalm Royal London House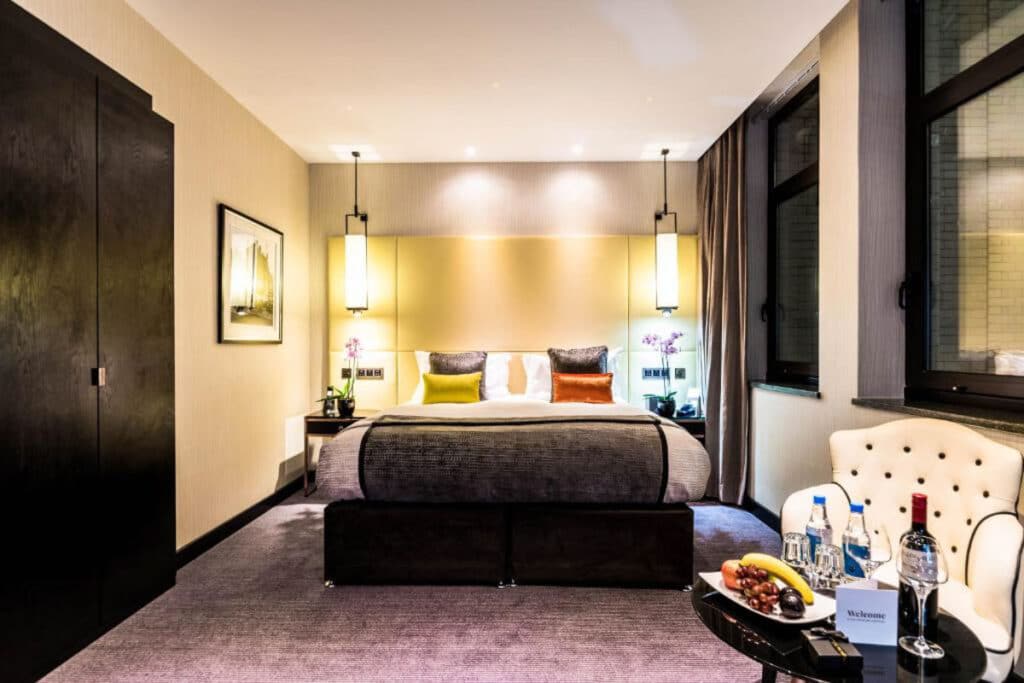 Hilton London Angel Islington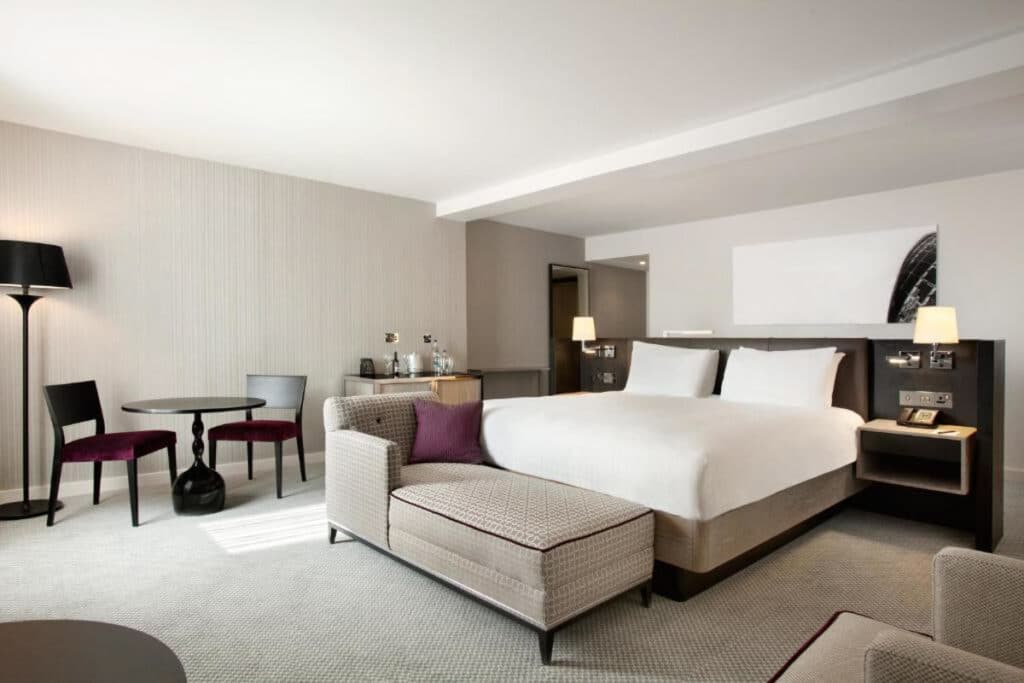 South Place Hotel