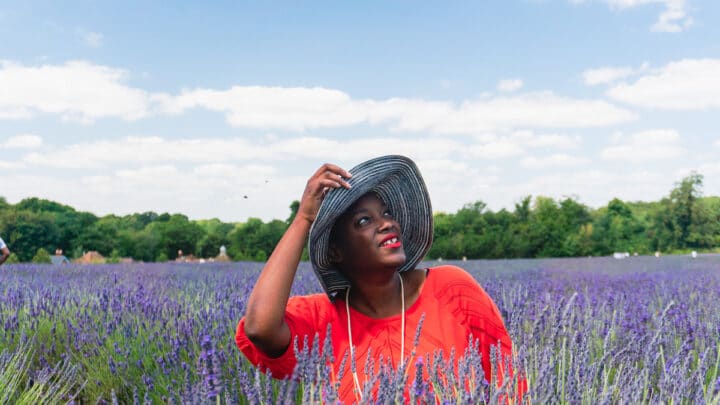 Are you ready to discover London's stunning lavender fields?
For around 12 weeks every summer, pockets on the outskirts of London witness a phenomenon. Blankets of purple haze cover the land, and the smell we all know and love fills the air. It's lavender season.
Now, judging from the pictures, you might think you're in the south of France, but the reality is you're in London at its floral and sunny best.
Want to plan your own purple-filled adventure? Here is how to find the best lavender fields in London.
8 of the Best Lavender Fields in London
Mayfield Lavender Farm London
Mayfield Lavender Farm is perhaps the most famous lavender location in the capital. The rolling purple fields make it unfathomable that you are less than 15 miles outside of central London.
The 25 acres of stunning lavender attract visitors from all over the country, enjoying their beautiful scent before the plants even come into view. As well as the stunning fields, the café is popular with all that visit, offering lavender–infused delights such as cakes and even a homemade cider.
The farm permits dogs but they must be on a lead at all times.
Opening Times: 9 am – 6 pm (last entry 5.45 pm) 7 days per week
Price: £4 per adult / free for children under 16
Address: 1 Carshalton Rd, Banstead SM7 3JA
Hitchen Lavender
Hitchen Lavender is likely to be the place for you if you're looking to escape the crowds. Admission is strictly pre-booked, meaning no waiting in long queues and limited capacity once inside the fields.
Hitchen is the photographer's dream, with rows upon rows of stunning purple fields. However, the true pièce de résistance here is their incredible sunflower fields. For those looking to work some stunning contrast photography, the options here are excellent.
Another highlight of Hitchen lavender fields is that they permit visitors to pick their own lavender as they wander around the grounds. If you wish to do this (which I highly recommend) a small surcharge of £3 will be requested, and you must bring your own scissors.
Like most lavender fields, photography is encouraged, but there is an additional charge of £50 for any professionals conducting a shoot here.
There are two cafes on-site, and picnics are permitted, so guests can easily enjoy a full day here in the summer.
Opening Times: 9 am – 8 pm 7 days per week
Price: £6 per adult and £4.50 per child (under 4's are free)
Address: Cadwell Farm, Arlesey Road, Ickleford, Hitchin SG5 3UA
Vauxhall Park Lavender London
For a more rustic but equally beautiful lavender experience, visit Vauxhall Park. This lavender field was opened in 2004 and has attracted steadily growing numbers of visitors ever since.
The lavender fields here are cared for by an enthusiastic group of locals. These keen gardeners not only tend to the plants and keep the area clean, but even conduct an annual harvest where the plant is distilled into lavender oil.
Vauxhall Park lavender field is a fabulous option for those who don't want to travel away from central London.
Opening Times: 7.30 am – 15 minutes before sunset / 7 days per week
Price: Free
Address: 12 Lawn Lane, London, SW8 1UA
Kennington Park
Kennington Park places an enormous amount of importance on creating a safe home for bees. This area provides a fabulous opportunity to enjoy wild lavender just a short walk away from Vauxhall Park.
This compact yet stunning lavender patch encourages residents to enjoy their outside space and builds an incredible habitat for the local bee population. The volunteer-run initiative 'Bee Urban' helps nurture the environment.
London city council established the gardens in 1930, but after years of neglect it became overgrown and unusable. However, a lottery grant afforded a significant cash injection, allowing the park to burst back to life.
Opening Times: 7.30 am – 15 minutes before sunset / 7 days per week
Price: Free
Address: Kennington Park Rd, London, SE11 4BE
Kew Gardens Lavender Fields
It will not come as a surprise that London's most magnificent gardens also house rows of stunning purple lavender.
Rather than the vast spans of lavender you might find at other farms, Kew Gardens have taken the approach of sprinkling it into some of their botanical displays, adding a pop of colour and a fantastic fragrance. Lavender can be found in Kew's Queen's Gardens, the Mediterranean Garden and the Duke's Garden.
If it's brilliant photographs you are after, then look no further than Kew Gardens. It is not uncommon to see those fully dedicated to the 'gram doing quick outfit changes here to make the most of their visit.
Opening Times: 10 am – 7 pm (last entry 6pm) Monday – Friday / 10 am – 8 pm (last entry 7pm) Saturday – Sunday
Price: £19.50 per adult / £6 per child – prices are discounted when booked in advance and heavily reduced for admission after 4 pm
Address: Royal Botanic Gardens, Kew, Richmond, TW9 3AE
Castle Farm, Kent
Castle Farm is a 1,100-acre working farm situated around an hour and a quarter from central London.
The gorgeous lavender fields draw many visitors, but the farm has much more to offer. Wheat, apples, pumpkins and even a herd of grass-fed cattle can be found here, making it a fantastic day out for all of the family.
Incredibly, this farm has been in the same family for over a century. Throughout this time, both the grounds and the brand have been cultivated into the empire they are today.
The family saw a gap in the market and began selling their products to the general public, and as a result, in 1985, the famous 'hop shop' was born.
From lavender candles to Kent honey, everything produced on the farm is available to buy online and in their physical store. If you're like me and love anything handmade and created with love, you'll struggle to drag yourself away from this beautiful farm.
Opening Times: 9 am – 5 pm Tuesday – Saturday / 10 am – 5 pm Sunday (closed on Monday)
Price: £4 per adult / £2.75 per child (free for under 4's). For picnics, prices are £11 per adult / £6 per child (free for under 4's)
Address: Castle Farm, Redmans Lane, Shoreham, Sevenoaks, Kent, TN14 7UB
Hartley Park Farm, Alton, Hampshire
OK, so technically, this one is quite a way out of the city, but once you realise the beauty of Hartley Park Farm, you will see why it simply had to be included in this guide of London lavender fields.
The miles of perfect lavender nestled into the Hampshire countryside is a fantastic sight, and shouldn't be missed from your summer bucket list.
Hartley park farm also offers incredible photo opportunities. Aside from the lavender itself, there are patches of wonderful bright wildflowers and amazing poppies – the colours in the area are magnificent.
No trip here would be complete without a visit to their on-site farm shop, selling all the handmade lavender delights you could wish for.
Opening Times: 10 am – 4 pm Tuesday – Saturday (closed Sunday – Monday)
Price: £3 per adult
Address: Hartley Park Farm, Selborne Road, Alton, Hampshire, GU34 3HP
Cotswold Lavender Farm
Cotswold Lavender Farm is well worth the journey for those with a true dedication to the perfect photograph.
If you've ever had the pleasure of visiting the Cotswolds, you will be well aware that everything is picture-perfect, and the rolling lavender fields are no exception to this rule.
Amazingly, Cotswold lavender farm began as recently as 1999, with just a few plants. Now, the family-run fields have over half a million plants, boasting 40 different varieties. Interestingly, the limestone soil provides the perfect base for the thriving lavender fields and is the true secret of their success.
Enjoy a jam and cream scone in the local café with a pot of tea for the perfect English countryside experience.
Tickets here are on a first-come, first-serve basis, so be sure to arrive early to avoid waiting in a long queue or missing out on a ticket altogether.
Opening Times: 10 am – 5 pm / 7 days per week
Price: £7 per adult / £3 per child (under 5's go free)
Address: Hill Barn Farm, Snowshill, Broadway, Worcestershire WR12 7JY
When's the Best Time to visit London's Lavender Fields?
Most lavender fields open from early June to late August, with the brightest and most fragrant weeks falling at the beginning of July. The unpredictable British weather means that this sometimes varies, yet any time in the summer season will be sure to afford you a wonderful experience.
Due to the extraordinarily short window of lavender bloom, the fields and farms are usually extremely busy. Therefore, wherever possible, try to visit mid-week and early to avoid the crowds.
If you need to avoid the crowds and travel with small children, consider choosing a venue that only permits pre-booked admission.
Map of Lavender Fields Near London
Looking for More London Guides?
Check these out…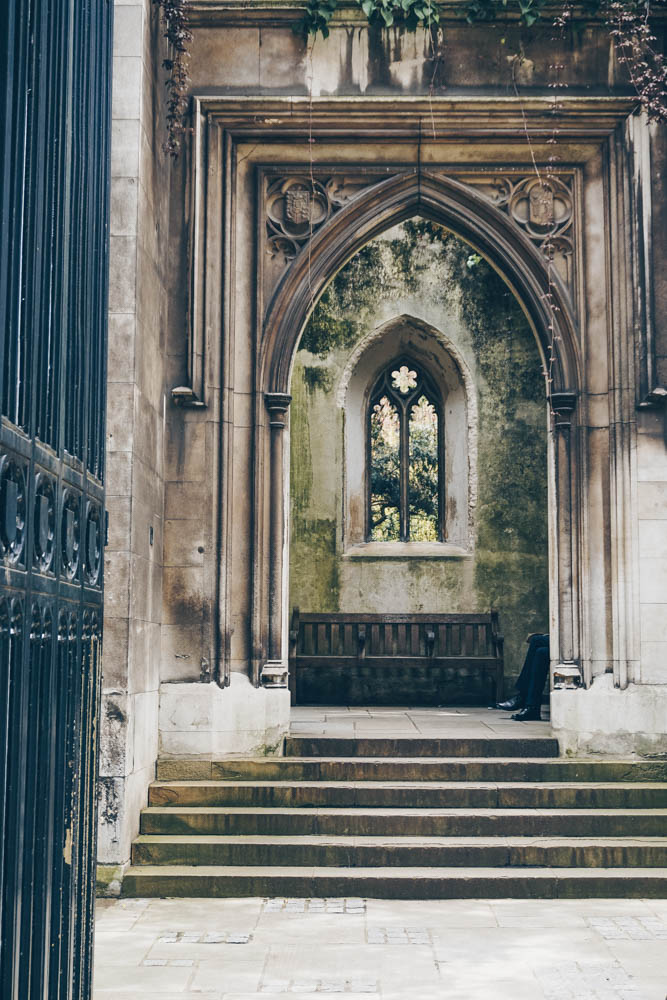 Beautiful Places in London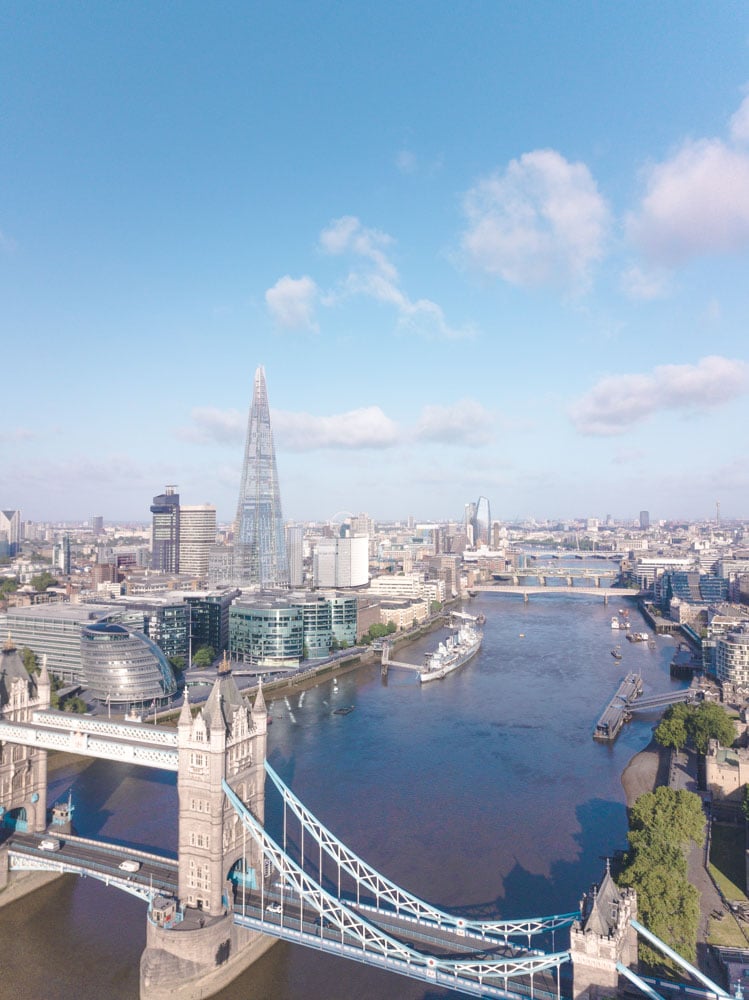 How to Spend London in Summer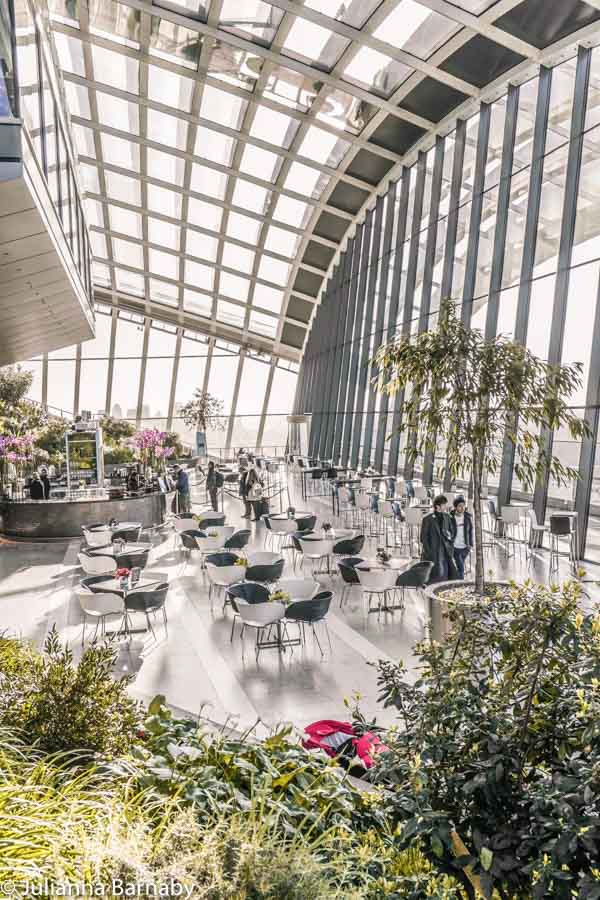 Instagrammable Spots
in
London