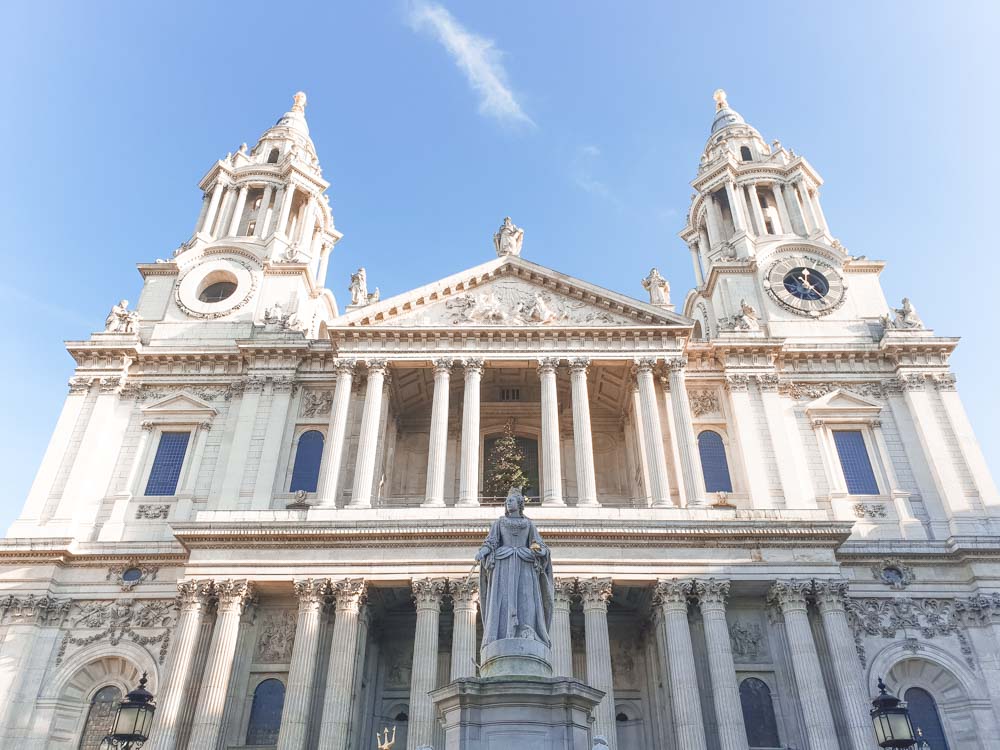 Looking for things to do in London? Look no further than the ultimate London bucket list. Over 150 cool and quirky things to keep you entertained – from the big landmarks to off-the-beaten path finds. Let's go.
"When a man is tired of London, he is tired of life" – Samuel Johnson so sagely said way back in the 18th century. That quotation still rings true, three centuries later. But what are the best things to do in London? Which are the best places to explore? The unmissable landmarks?
Even as a born and bred Londoner (and someone who's lived in London for more years than I would care to divulge), I sometimes run out of inspiration when it comes to finding things to keep me out of trouble.
Which is why I set out to create and conquer the ultimate London Bucket List – over 150 (151 in fact) awesome things to do in London.
Whether it's your first time in the city, or you live here, I assure you there's always something new to discover in this metropolis. Time to explore.
Attractions That Need to be at the Top of Your London Bucket List
The London Eye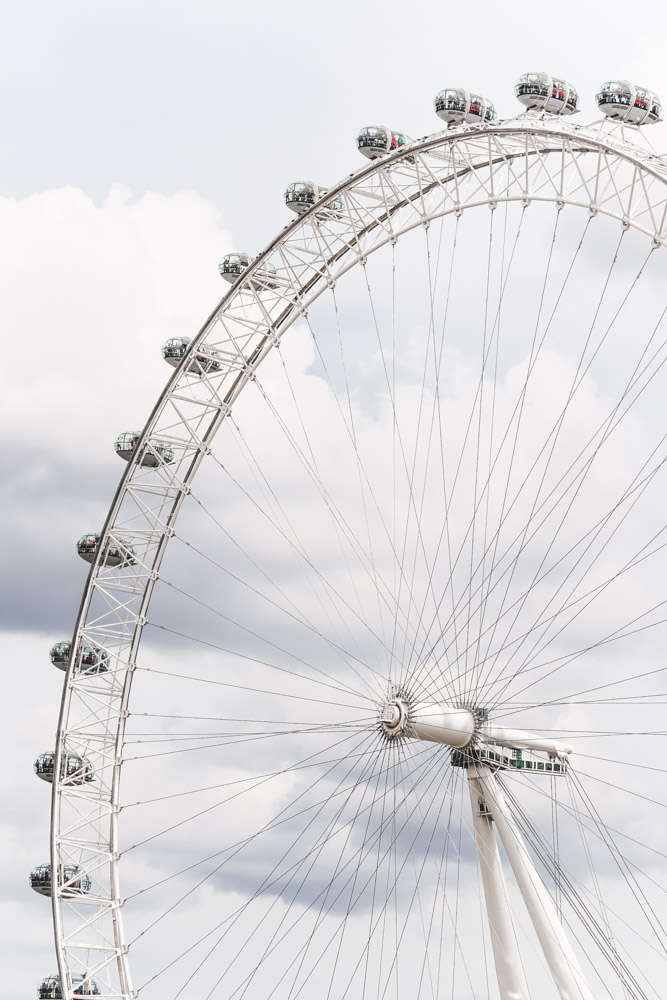 Gone are the days when the London Eye went by the name the Millennium Wheel, yet it still stands as one of the most recognisable landmarks on the London skyline and a must for your London itinerary.
I have a soft spot for the London Eye (I actually worked there a few holidays while at uni) – sure it's expensive but it really is one of the iconic London landmarks that you have to visit while you're in town. Check tickets.
Read More: 20 Interesting Facts about the London Eye I'll Bet You Never Knew
Big Ben
Do you want the bad news or the good? Big Ben is and will be largely covered up for the next few years for renovation. I said there was good news though – one of the clock's fascias will be left uncovered so you can get a glimpse of one of London's definitive attractions.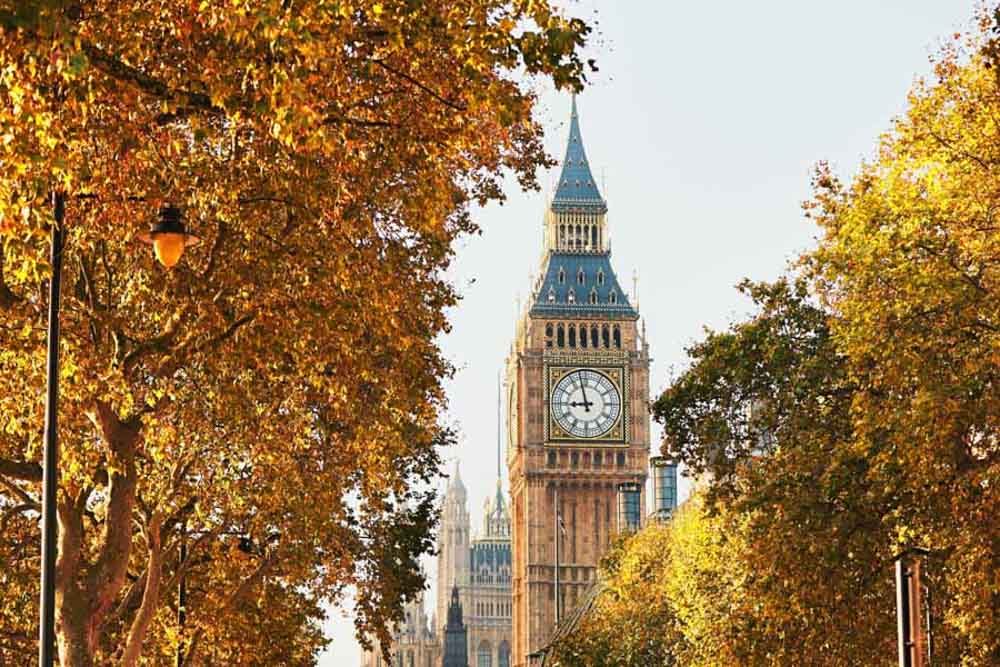 PS – did you know that the clock is actually called the Elizabeth Tower and Big Ben technically refers to the bell inside? Totally love those quirky little facts about London.
Say Hi to the Queen in Buckingham Palace
Perched across from the beautiful St James's Park, you can't spend any time in London without at least having a peek at Buckingham Palace. The palace is the Queen's official London residence and her administrative headquarters to boot.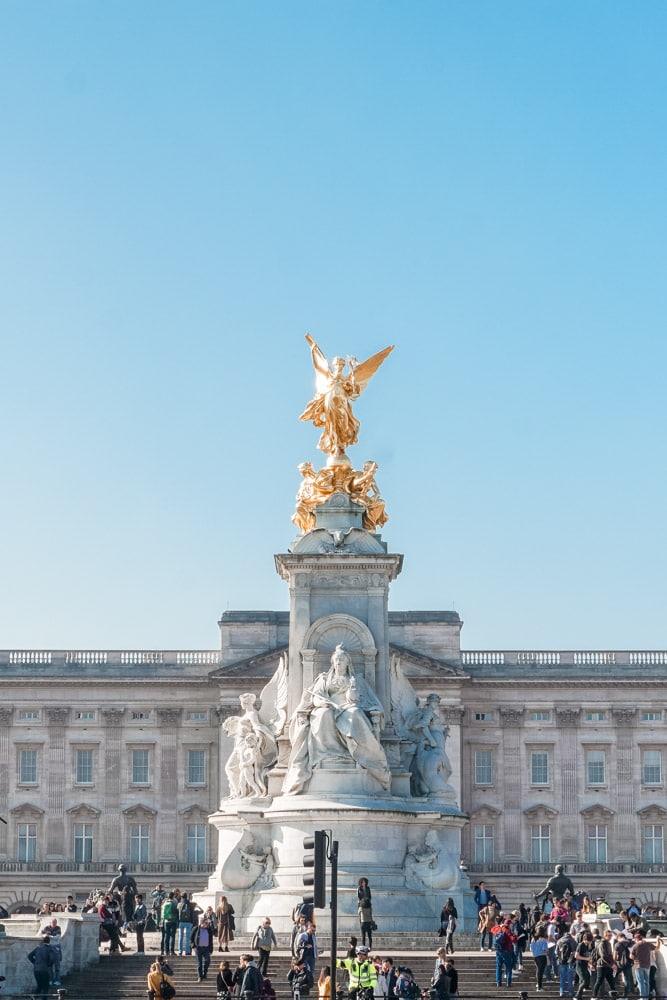 How do you tell if she's home? Check to see if the Royal Standard rather than the Union Jack is flying on the mast. If it is, she is.
Read more: Self-Guided Walks in London
Westminster Abbey
The UNESCO Heritage Listed Westminster Abbey is, in my humble opinion, one of the most beautiful buildings in London. Founded in 960AD, the buildings we see today date back to the 13th century.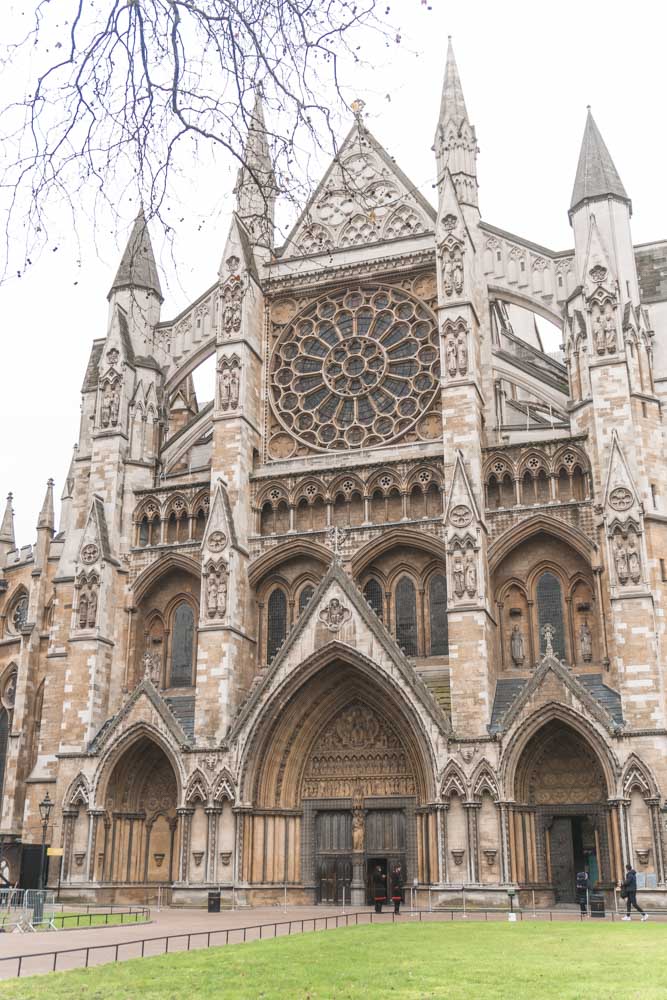 Westminster Abbey has seen more than its fair share of pomp and glory – every coronation since 1066 has taken place there, as have 16 royal weddings (including, of course, Kate and Wills').
PS, don't miss Poet's Corner, where you will find the graves or memorials for over 100 literary figures including Shakespeare and Jane Austen.
You have to pay a fee to enter Westminster Abbey – alternatively, entrance is included in the London Pass.
On the lookout for more things to do in Westminster? Check out my insider's Westminster Guide.
The Houses of Parliament and the Palace of Westminster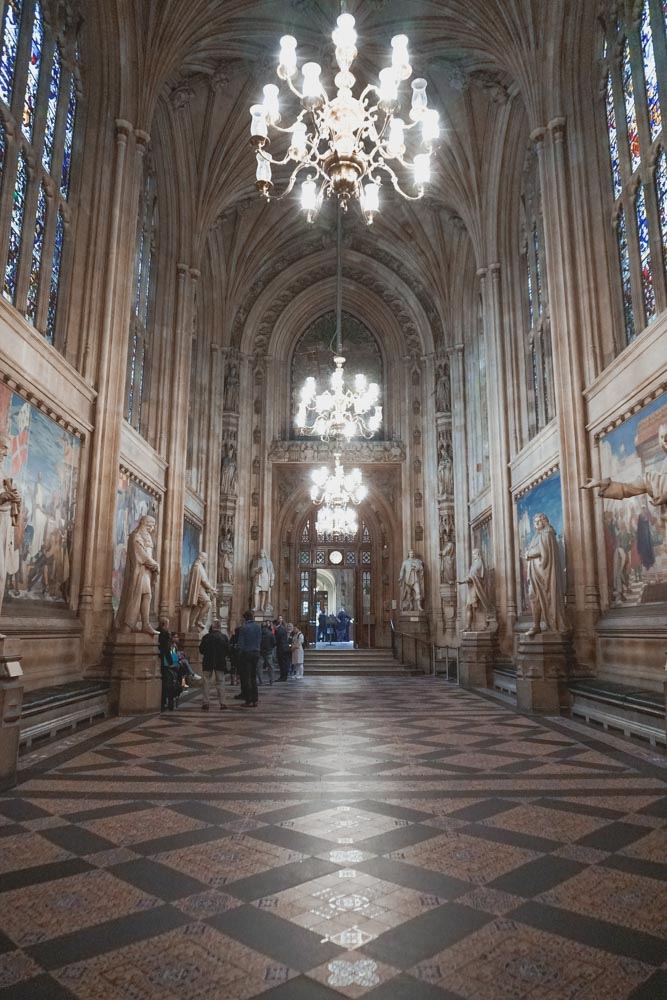 This is where all the action (or, at the moment, inaction) happens – the Palace of Westminster as we see it dates back to the mid-19th century. It is, of course, better known as The Houses of Parliament.
You can visit, via a tour or just pop into one of heated debates to see democracy in action.
Read Next: Free Things to See and Places to Visit in London
The South Bank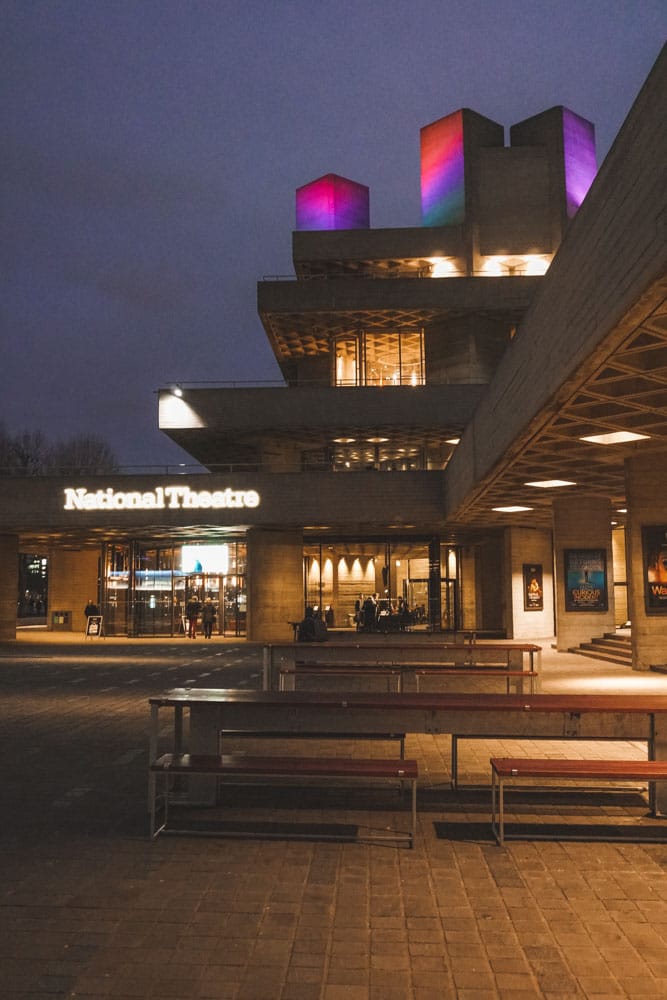 A mix of markets, theatres, cinemas, restaurants and bars, The South Bank has to go on your London bucket list even if you're only in town for a few days. I love it at sunset, when the light covers the Thames in its rosy hues and the area is at its most beautiful.
See the location on my Interactive Sightseeing Map of London
Watch Tower Bridge Open and Close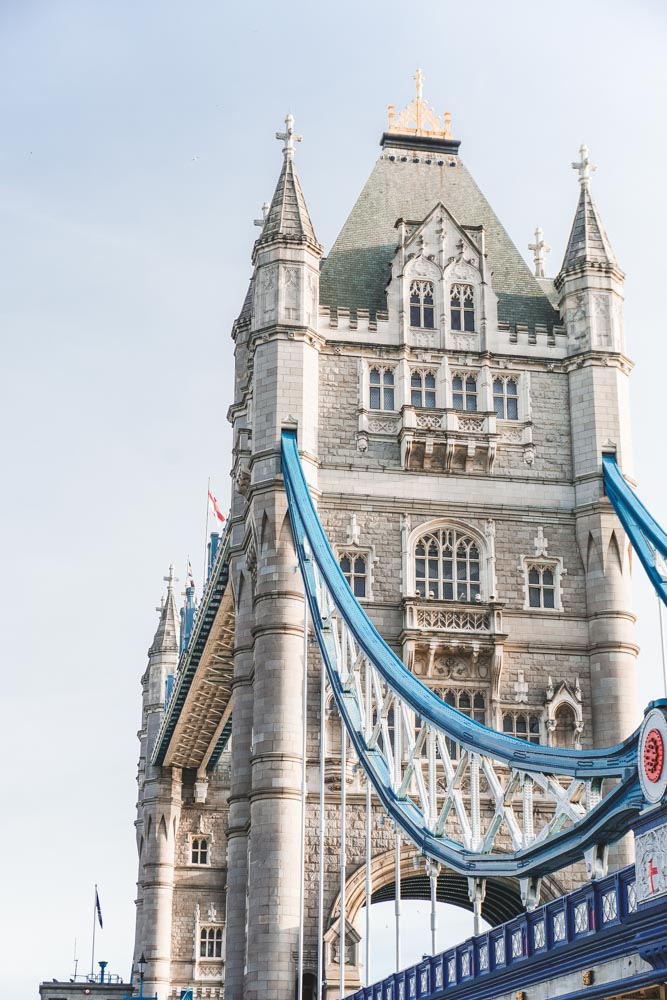 Tower Bridge is on every single London tourist bucket list around. For good reason – the iconic bridge is a feat of engineering and really quite beautiful too. Walk over the bridge on the side facing the city for some spectacular views upriver.
Read More: Weird and Wonderful Facts about Tower Bridge
Piccadilly Circus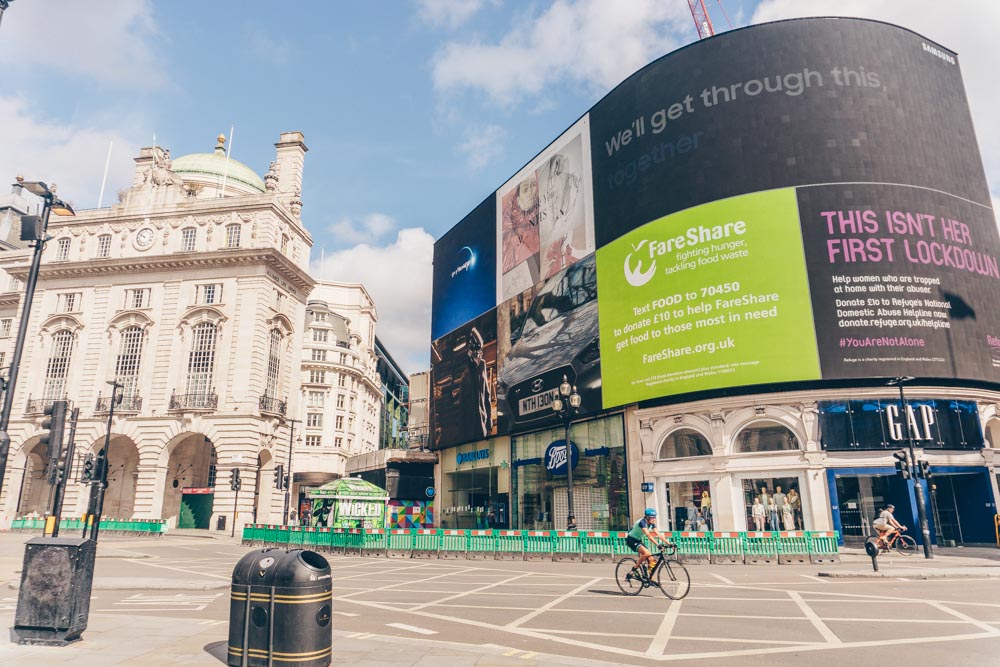 Bright lights, big city – Piccadilly Circus is a neon-fuelled, people-filled West End hotspot that's at the top of every London tourist bucket list.
Much as I'd love to hate it, just the tiniest part of me secretly loves the ridiculously OTT nature of it all – particularly at Christmas when even more lights provide that touch of extra bling.
Relive the Ghastly History of the Tower of London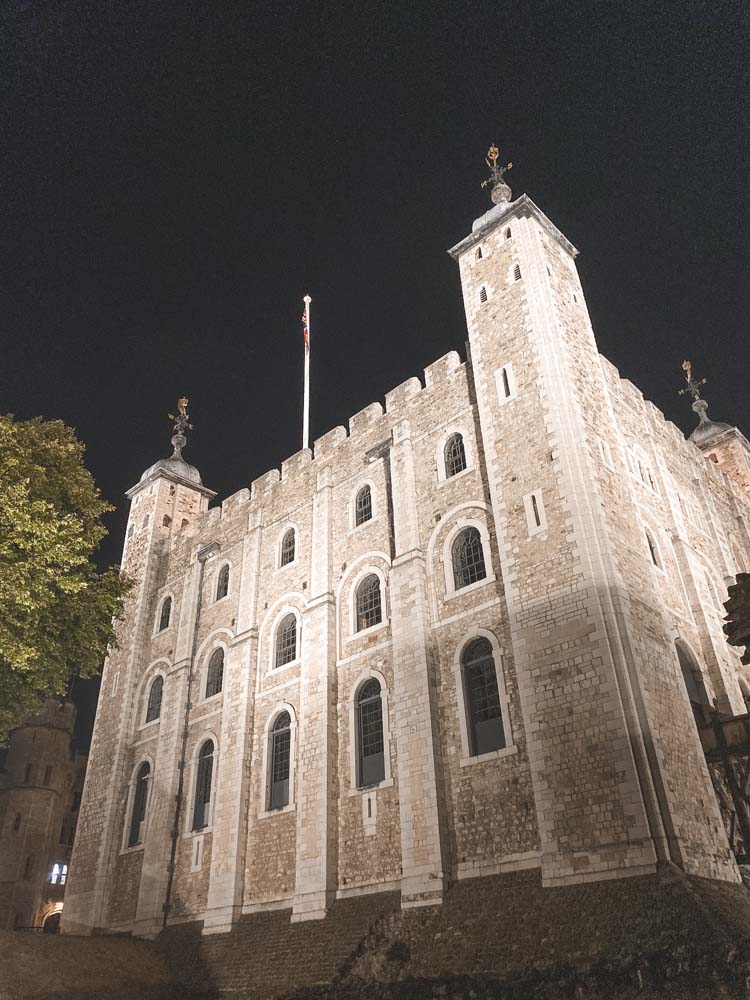 The Tower of London certainly has a colourful past. From its days as a simple watchtower, to a royal prison, a makeshift zoo and now the home of the Crown Jewels, there are few London attractions with so much history and importance. Plus, who doesn't want to get an eyeful of the Crown Jewels?
Trafalgar Square
Did you know that Trafalgar Square is one of the last few big public squares in London?
Centuries of demonstrations and festivities have taken place on the square, surrounded by the striking Neoclassical buildings of The National Gallery and its neighbours.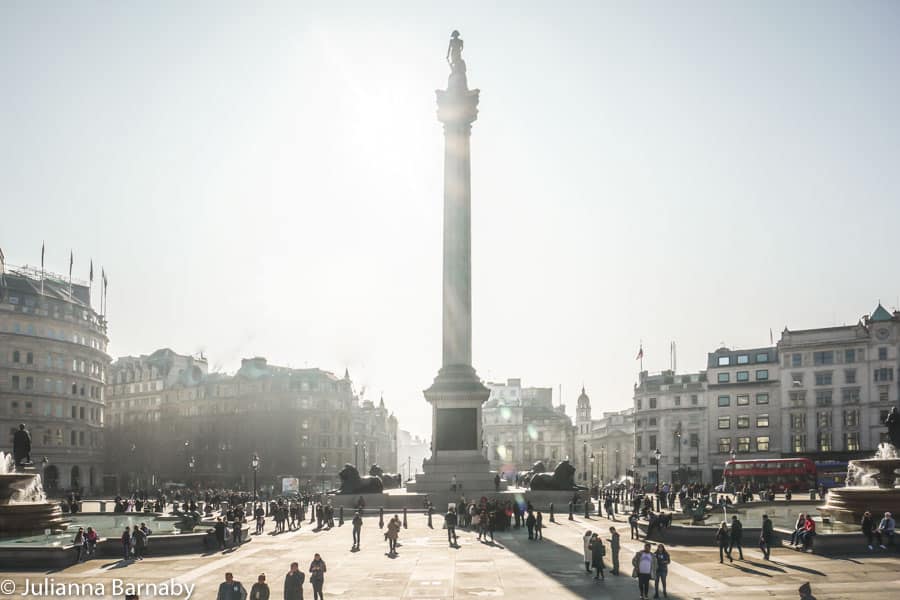 Nelson's Column – the 151 foot high tribute to the great admiral, sits in the middle of the square.
Read More: The Insider's Guide to Trafalgar Square
See St Paul's Cathedral – Christopher Wren's Architectural Masterpiece
Is there any London building more iconic than St Paul's Cathedral?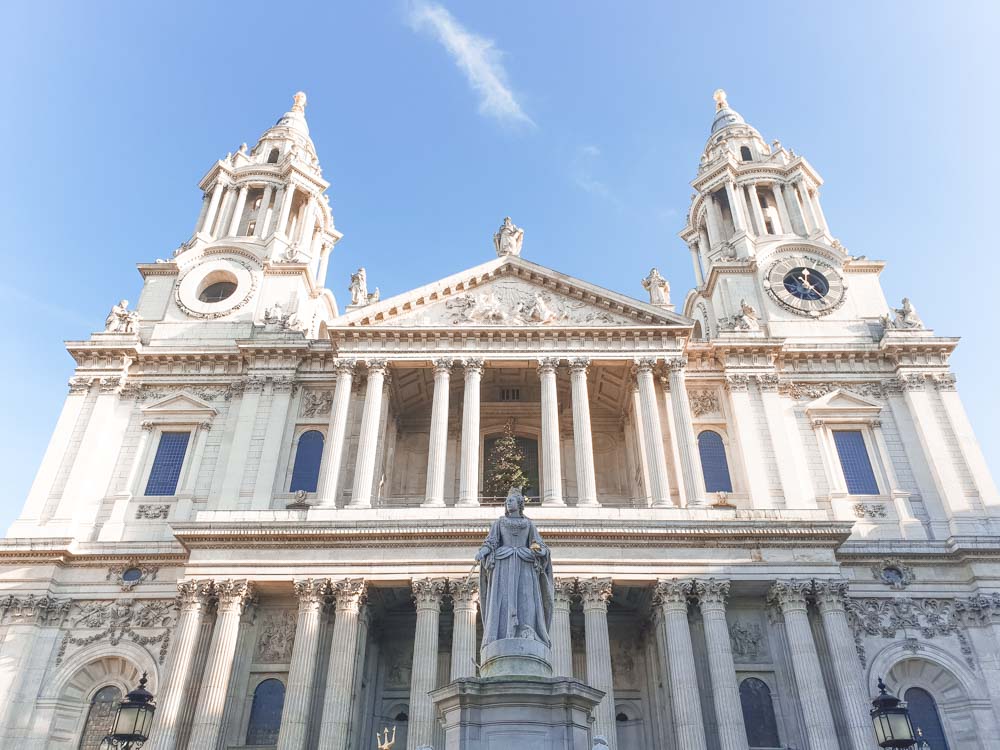 Justifiably on every list of the top things to see in London, St Paul's is every bit as impressive as the pictures suggest. Built after the Great Fire of London, it's the architect Christopher Wren's greatest work.
Cool Things to do in London: More London Landmarks
The Cutty Sark
In her day the Cutty Sark was the fastest boat on the oceans. These days, the tea clipper is moored in Greenwich, where you can learn all about what life on the ship used to be like and take in views of the city while you're at it.
Walk Across The Millennium Bridge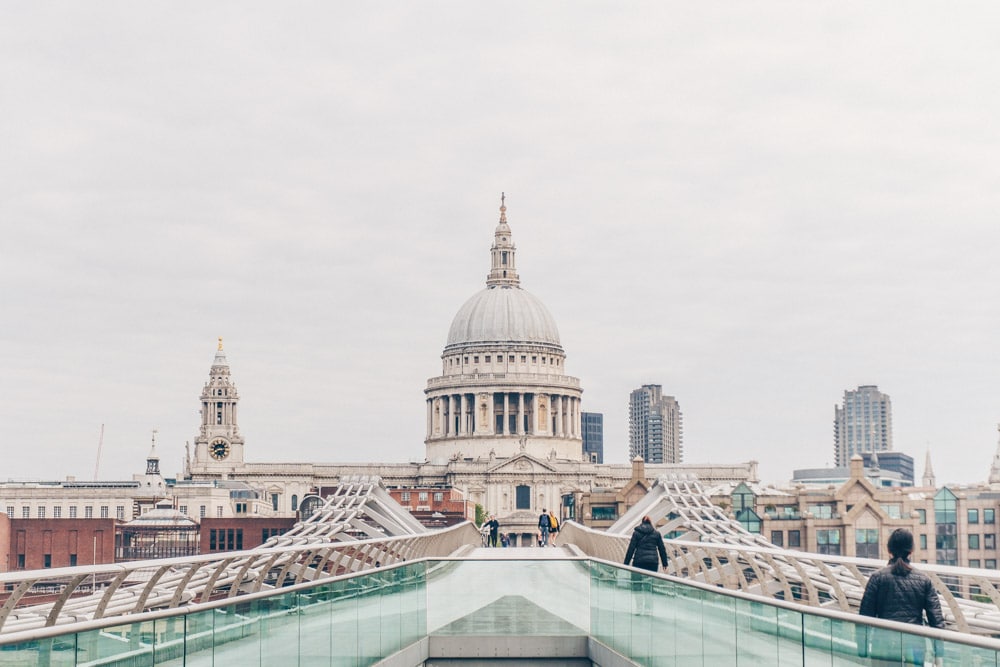 The Millennium Bridge is a splitter – some Londoners love it, others can't bear the sight of it. I think its graceful construction, which spans the Thames between the Tate Modern and St Pauls is a worthwhile addition to the Thames.
Everyone should walk over (deliberately) wobbly construction at least once.
Changing of the Guard at Horse Guards Parade
Horse Guards Parade used to be the formal entrance to St James's and Buckingham Palace. These days it's best known for the Changing of the Guard ceremonies that takes place daily at 11am (10am on Sundays). It's a theatrical spectacle like none other.
Read More: The Full Guide to Seeing The Changing of the Guard at Buckingham Palace
Sky Garden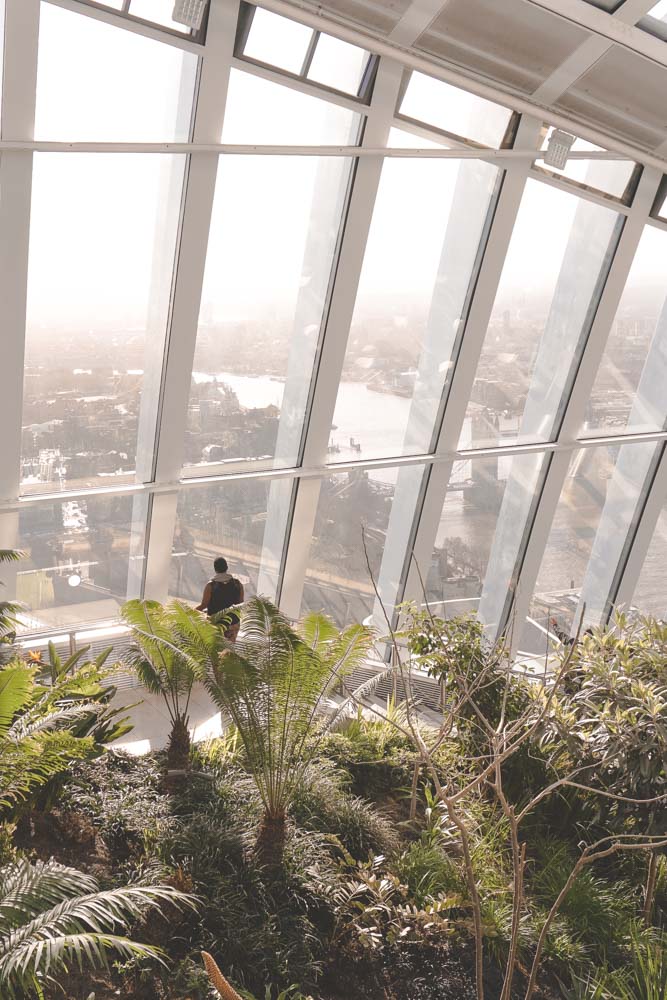 Perched high above the city, the Sky Garden is London's highest public garden – boasting the kind of views that make it worth the persistence to get in.
Lush tropical gardens and great views? I'm sold. Entry is free, but make sure you book ahead to make your life a lot easier.
Read More: Visiting London's Sky Garden – Awesome Views (and it's completely free!)
St James's Park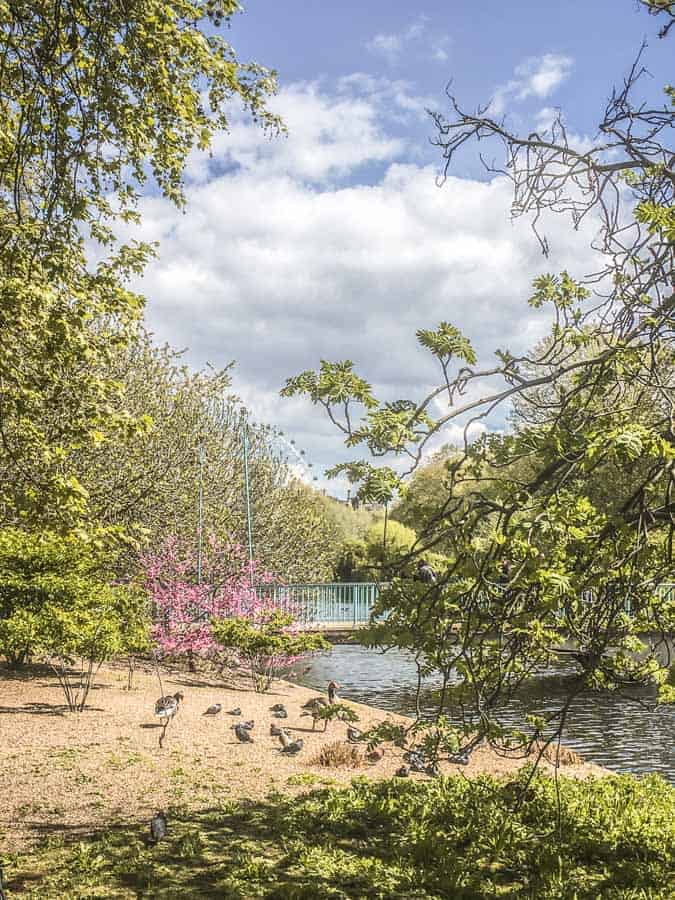 Is it wrong to have favourites? St James's Park has been my favourite royal park since the days my mother used to take us all for gloriously decadent picnics when I was a child.
The lake, lined with willows, is just the perfect spot for whiling away a few lazy hours in the summer – and comes complete with Buckingham Palace views.
Read more: Romantic Date Ideas for London
Watch a Trial at the Old Bailey
Who needs crime podcasts or novels when you have the Old Bailey?
Pop in any day to the Old Bailey (which is the central criminal court of England & Wales) to see that life is indeed stranger (and sometimes a lot grimmer) than fiction.
See What's on at Somerset House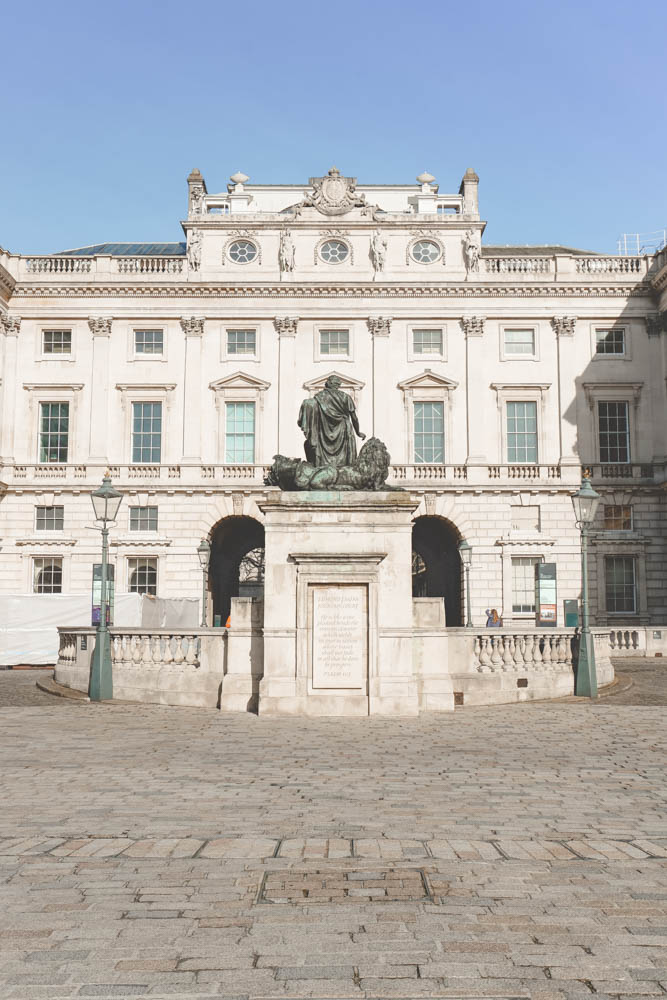 Somerset House is the last of a string of riverside palaces that used to overlook the Thames. The gorgeous architecture is worth the visit alone, but Somerset House is so much more.
Ice skating in the winter ice rink is one of London's classic things to do in winter, while the Courtauld Gallery features brilliant Impressionist and Post-Impressionist works. Check the schedule – there's always something on.
Read More: What you Need to Know Before you go to Somerset House
The Royal Observatory and Greenwich Meridian
Famously the home of Greenwich Mean Time (GMT), a trip to the Royal Observatory and Greenwich Meridian is one of those things you have to do in London.
The attraction offers a surprisingly interesting look at the history of the meridian, and the observatory's Planetarium is a cool little spot too.
Climb to the top of The Monument
If you haven't had The Monument on your London Bucket List, you should. I hear you – why would you go out of your way to see a monument?
Well, The Monument was designed by Christopher Wren as a remembrance of the Great Fire of London that destroyed the city in 1666. But the real attraction is the views from the top – 360 degree views of London at its finest.
Step into History at Leadenhall Market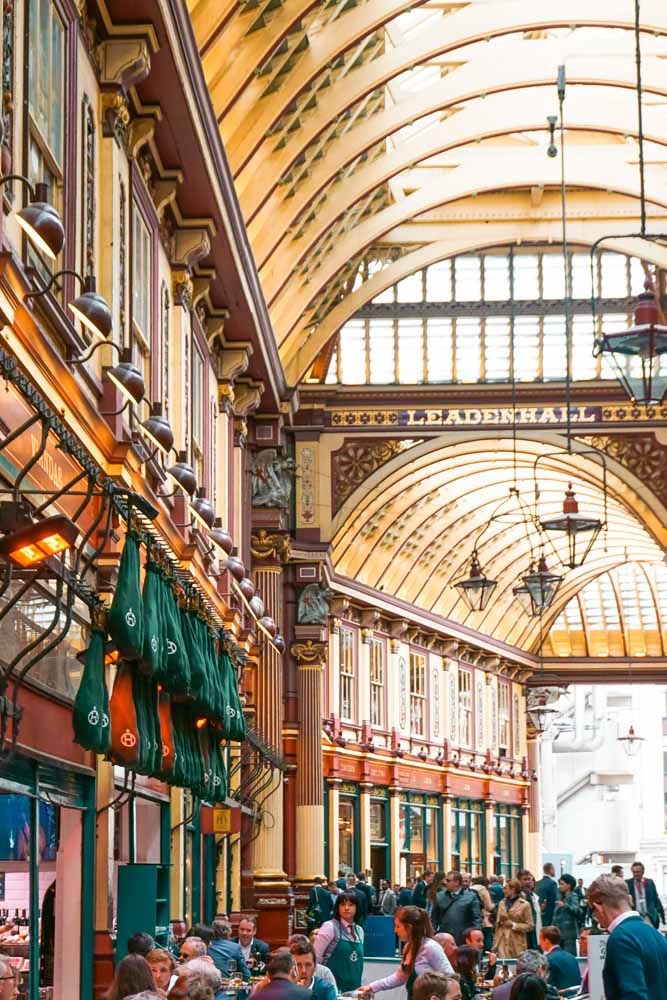 Leadenhall market is a strong contender for the title of London's prettiest market. The gorgeous market, with its cast-iron ceiling might look familiar – it pops up as Diagon Alley in the much-loved Harry Potter films (psst – check out my Harry Potter London Guide).
The pretty arches house a selection of a few cool bars and restaurants including one of my favourite wine bars in London – Bedales.
A Ride down the Thames on a Thames Clipper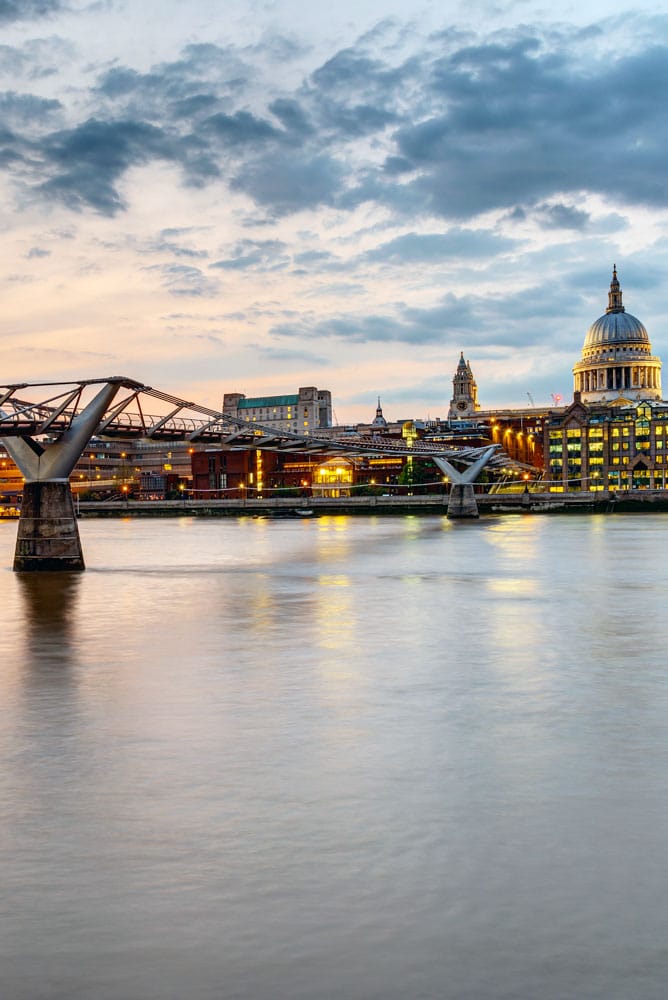 Riding down the River Thames on a Thames Clipper is one of those cool things to do in London that everyone should do at least once.
Impressive as London looks from the riverbanks, it takes on a whole new aspect as you zip along by boat. Hop on at Putney and off at Canary Wharf for the full tour.
St Dunstan in the East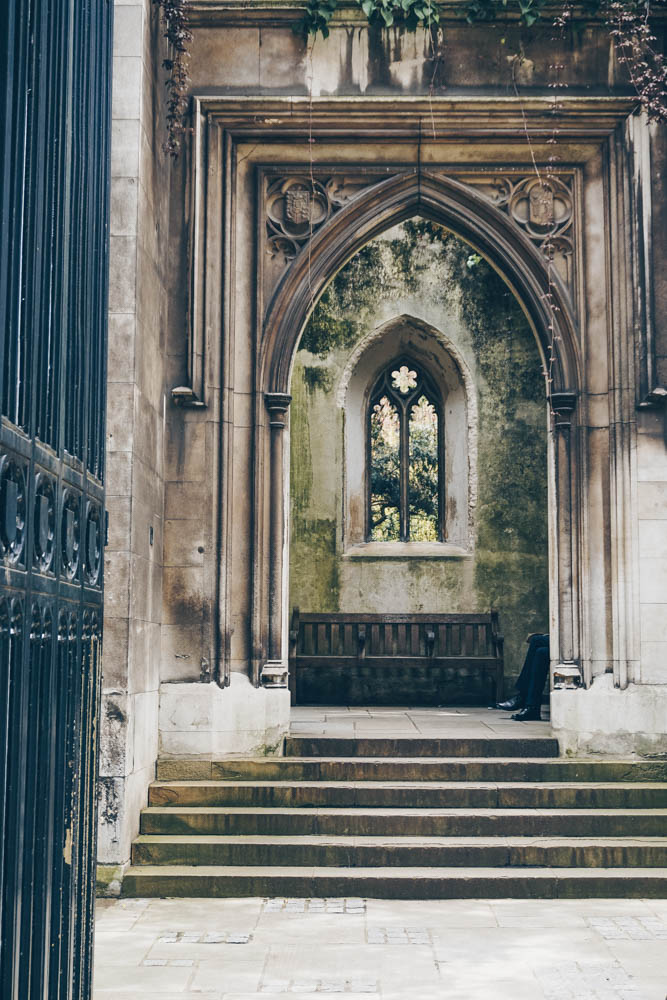 One of the few Blitz-bombed buildings still standing, St Dunstan in the East is now a public garden. Christopher Wren's steeple still stands, but the main buildings were bombed – with just the outer walls standing.
Visiting the ruins of an old bombed church? Certainly counts as one of the more unusual things to do in London.
Read More: St Dunstan in the East – The City's Hidden Gem
Take the Emirates Flight Over the Thames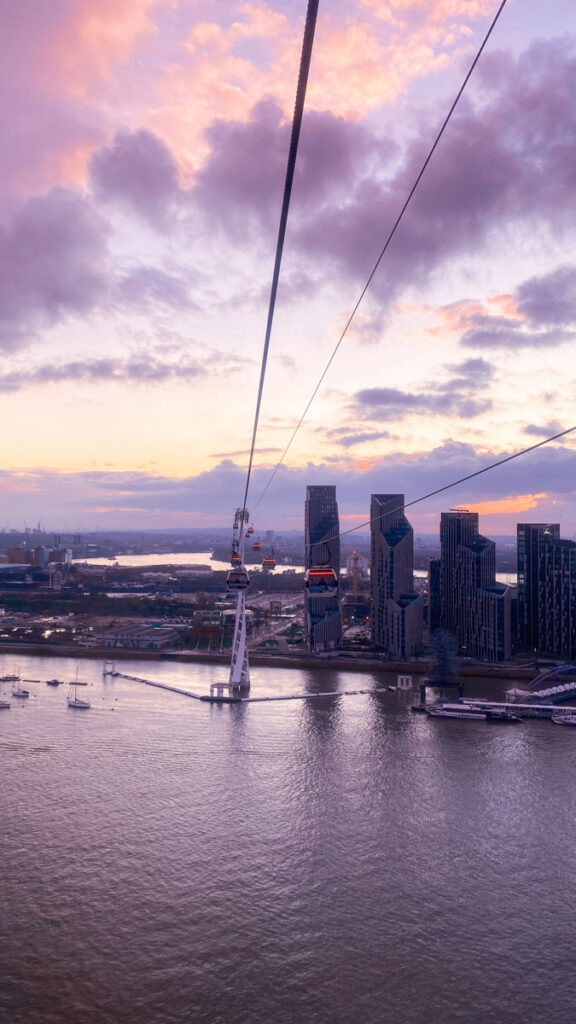 The Emirates Air Line cable car is a fabulous way to see London from above. Located in North Greenwich, I'd recommend taking the return trip (there's not a tonne to see on the other side apart from an exhibition centre).
Be warned – it can be a bit wobbly – just don't look down!
Visit Hampton Court Palace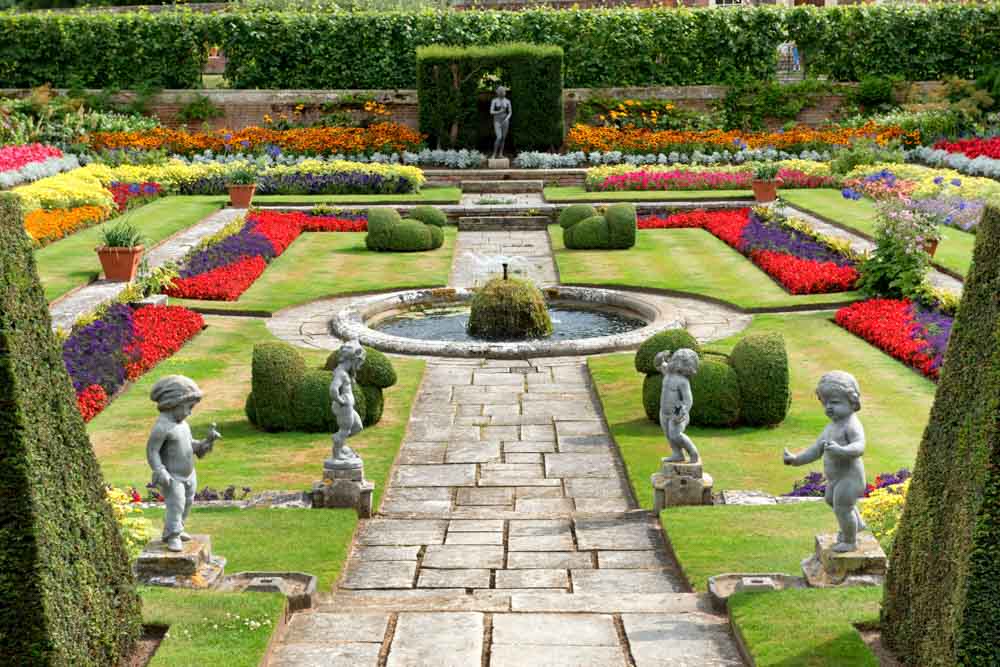 Hampton Court Palace was the palace of Henry VIII (you know, divorced, beheaded, died dude). I'm not normally that bothered about visiting palaces but Hampton Court is gorgeous.
Visit in the summer if you can, when you can explore the gorgeous gardens – tackle the famous maze if you dare.
Kensington Palace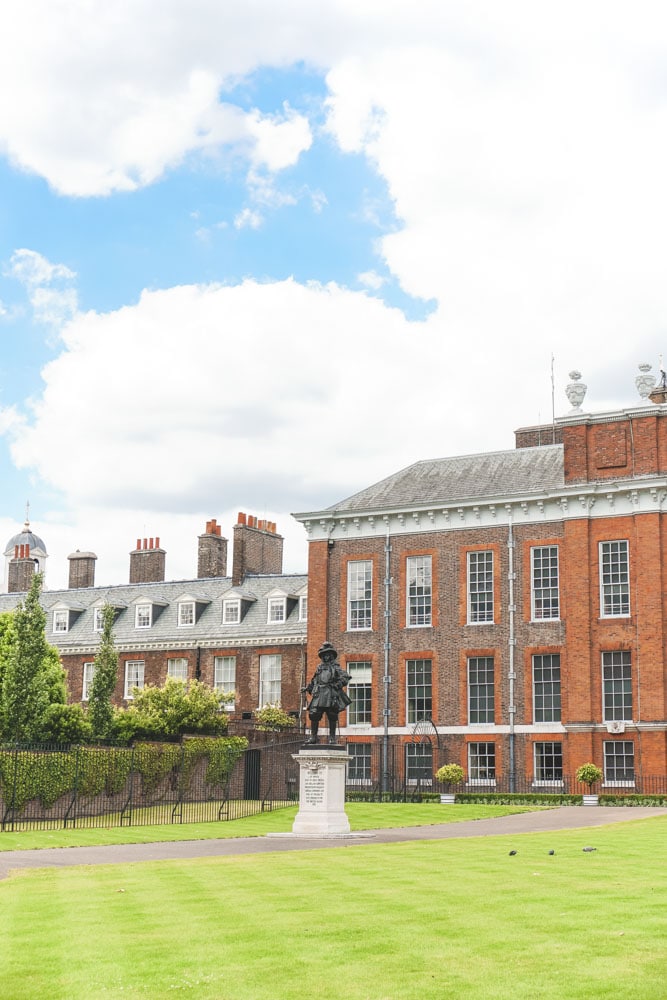 London is so fancy it has not one but ten palaces. Buckingham Palace draws the crowds, as does the Tower of London but Kensington Palace deserves a look-in too.
The Palace is the official residence of the Duke and Duchess of Cambridge (that's Wills and Kate). Why not buy tickets, pop inside and have a nose?
Read Next: 17 Brilliant Ideas for Things to do in Kensington
See the Churchill War Rooms
The basement of the Treasury was converted into the War Rooms in 1938 and it was from here that Churchill held cabinet meetings and made operational decisions throughout the rest of his tenure as Prime Minister in World War II. Today, the rooms offer a fascinating glimpse into London during wartime.
Visit Karl Marx's Grave at Highgate Cemetery
Visiting the father of Communism in his final resting place at Highgate Cemetery is a little bit of a niche addition to your London bucket list, but it's a really interesting thing to do.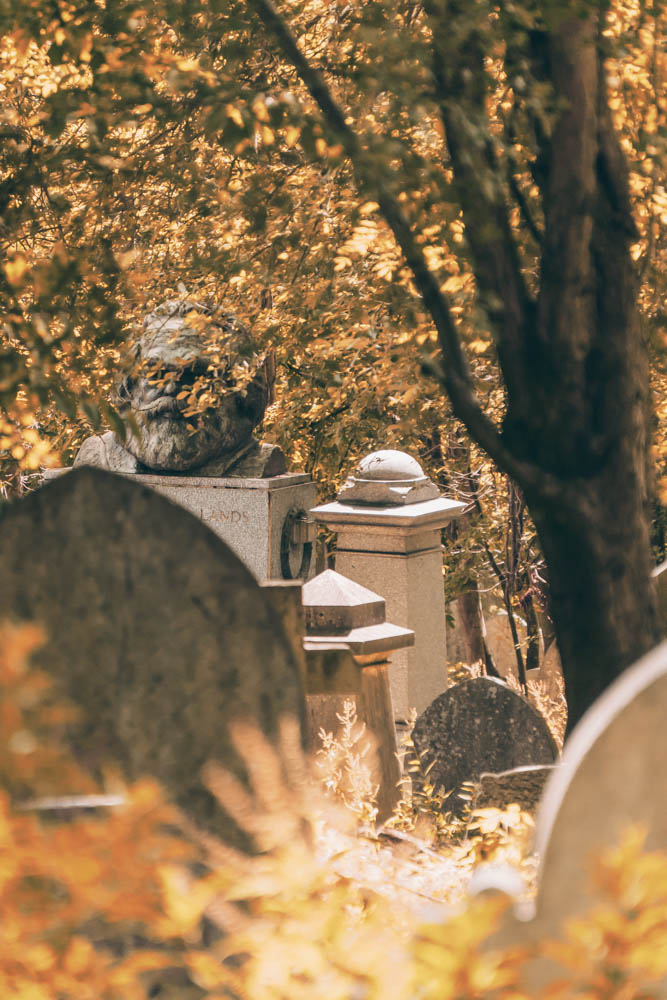 The German Philosopher's grave has the infamous inscription, "Workers of all lands unite" and his wife and family are buried nearby. After a few attacks, the tomb is now protected under its Grade I listed title.
10 Downing Street
Check out where our current Prime Minister spends his days with a visit to 10 Downing Street.
In reality, us regular folk can't actually get too close to the iconic black door, but it's cool to say you've visited (and something to tick off the bucket list in London).
The Shard
This one is also featured in my guide to unmissable things to do in London Bridge.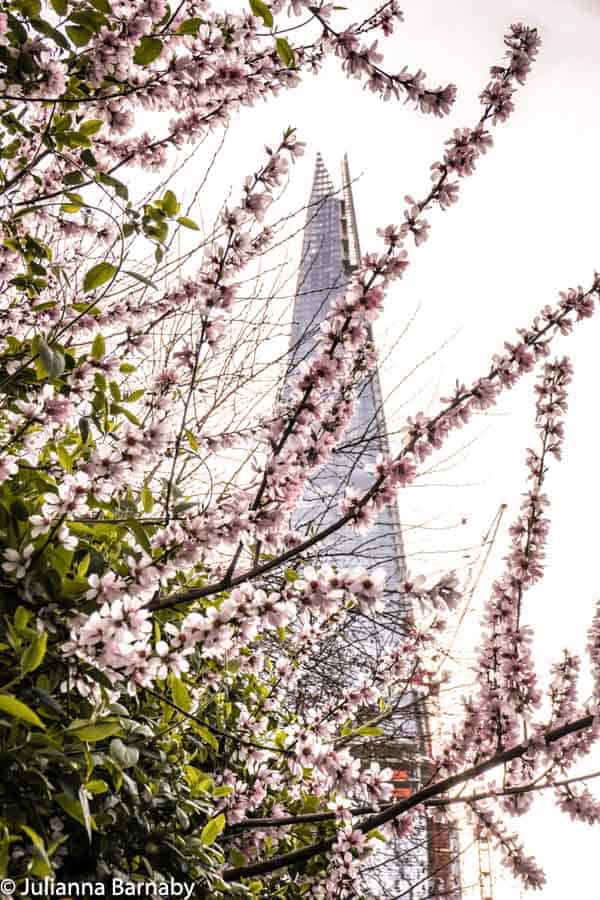 Aside from the incredible views you get from the top, The Shard also has some of the best bars and restaurants in the capital.
Climb to Parliament Hill for Views of London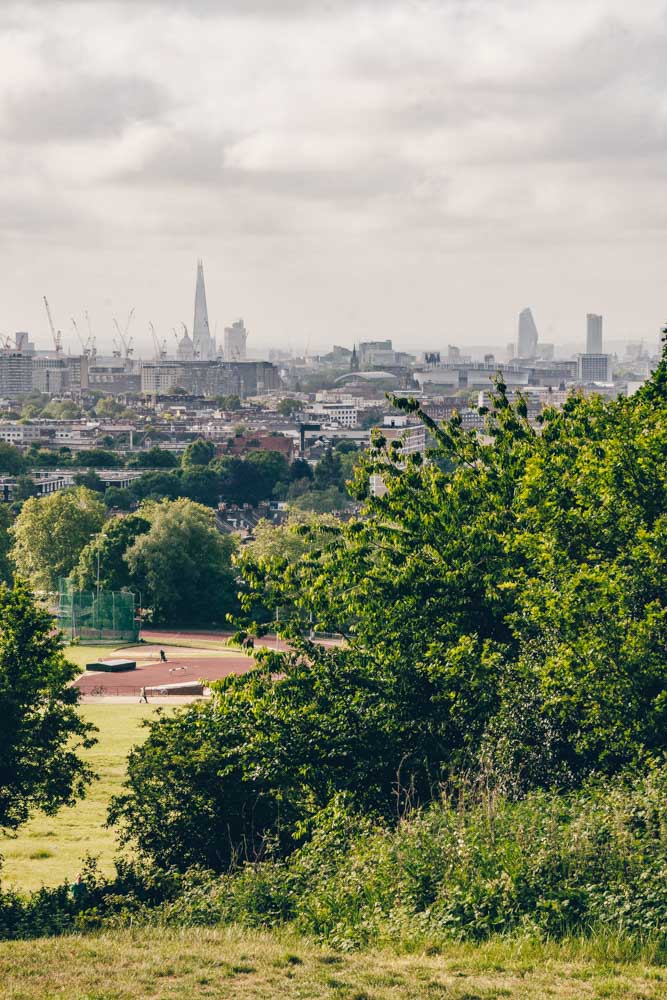 Also one of the best things to do in the Hampstead area, you'll want to add climbing to Parliament Hill for sunset views of the capital to your London bucket list. ASAP.
It's a hill that has inspired some of the most incredible writers (only William Blake and Yeats… no biggie), so it's no wonder it's such a popular spot.
What to do in London: Museums & Galleries
With so many cool museums and galleries, it's hard to choose which ones to go onto a London bucket list. These are the ones you shouldn't miss.
The Science Museum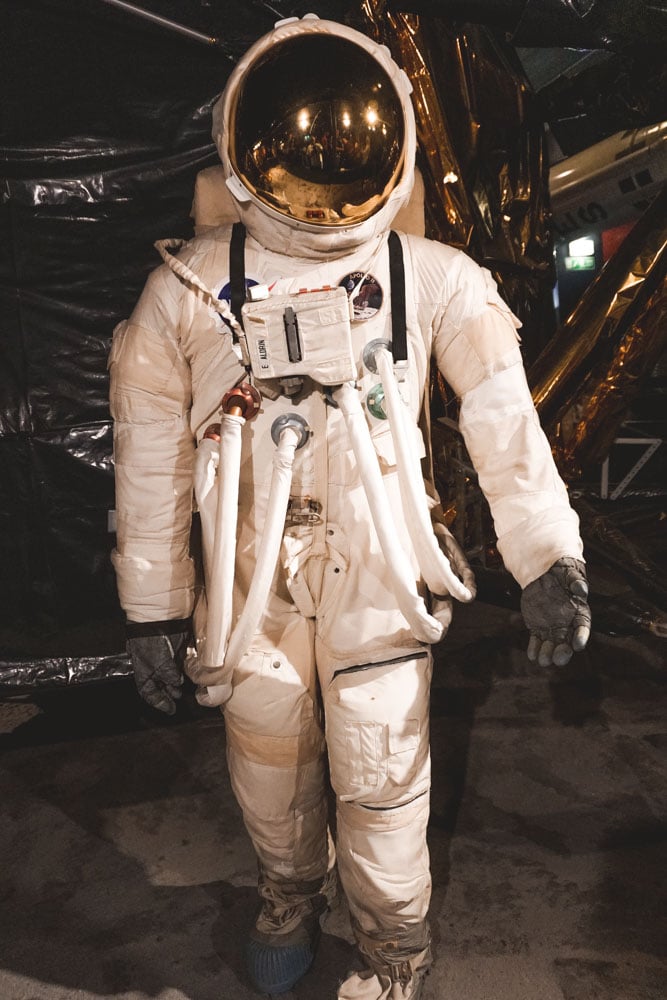 The Science Museum is a weird and wonderful dip into the things that make our minds boggle. The interactive exhibitions put it firmly on my list of fun things to do in London.
The museum is free, but you have to pay to enter the special exhibitions.
Read More: The 30 Best Free Museums in London
Natural History Museum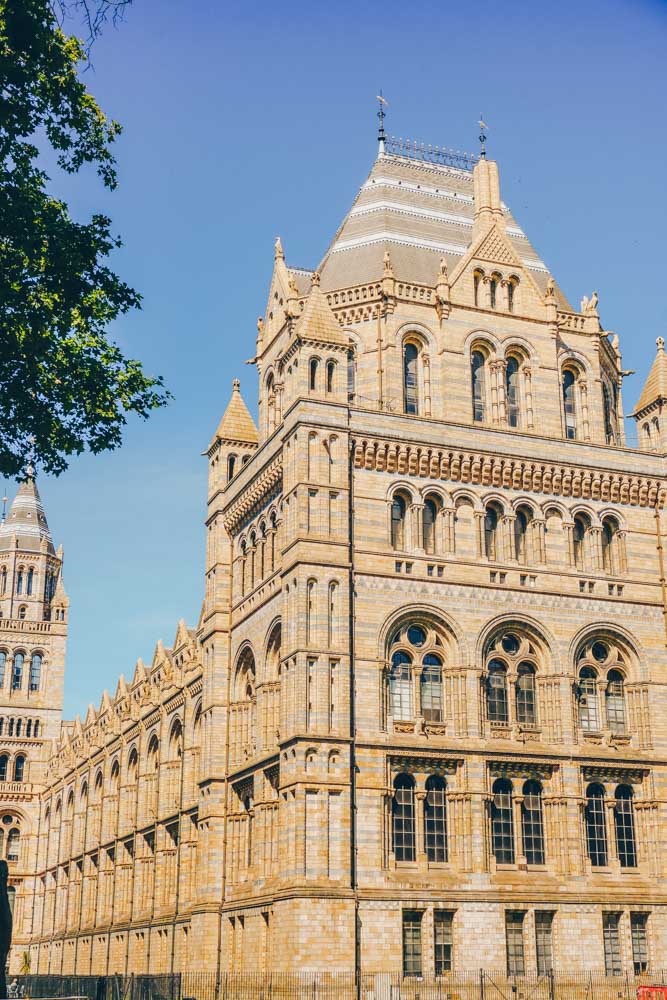 Can I just take a moment to say how much I love the Natural History Museum. Granted, some parts of it are more interesting than others, but there's always something different to capture your imagination.
Whether it's walking through the history of the dinosaurs, or the creation of the planet, it's a world of endless wonder and discovery. Put it at the top of your London bucket list.
Read Next: 40 Things to Know Before you Travel to London
The Victoria & Albert Museum (V&A)
I used to hate the Victoria & Albert Museum when I was a kid – these days I can't get enough of it.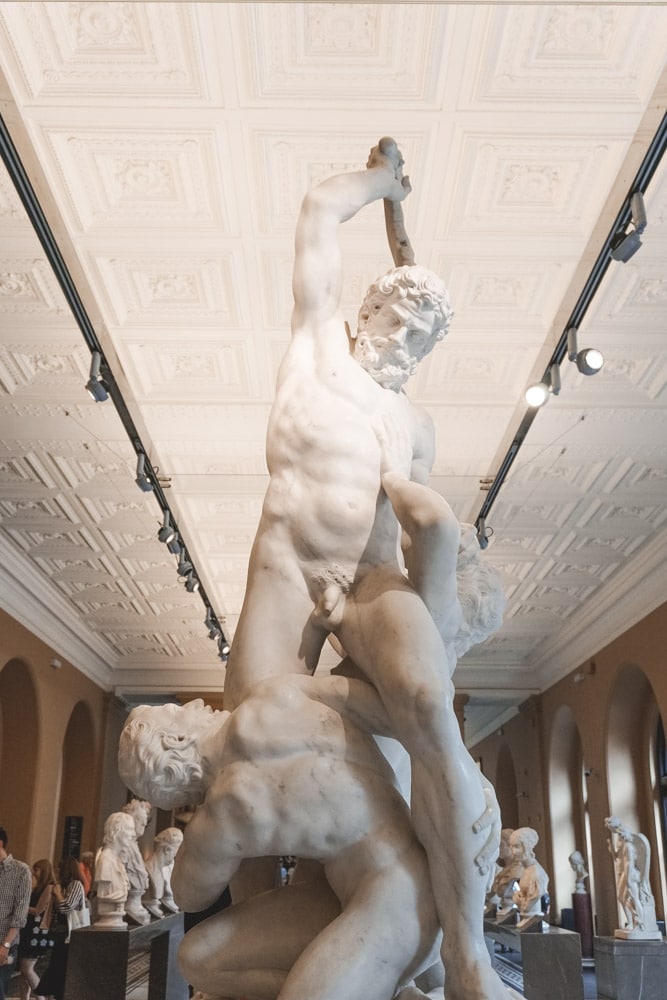 The museum showcases art and design throughout the the ages, with fashion, photography, textile and furniture collections spread over its gargantuan buildings.
Don't miss the cool late night events either – they're always great fun.
The Tate Modern
The Tate Modern sits in the buildings of the old Bankside Power Station – impossible to miss with its monolithic design on the South Bank of the Thames.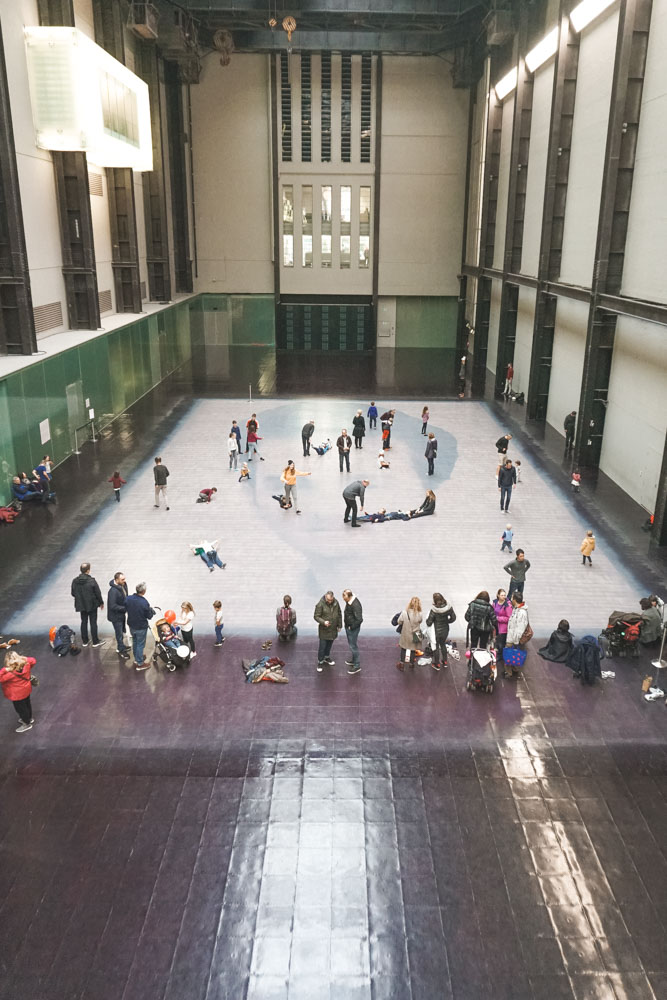 Inside, you'll find an intriguing (if I'm honest, sometimes downright weird) collection of contemporary art.
The Tate Britain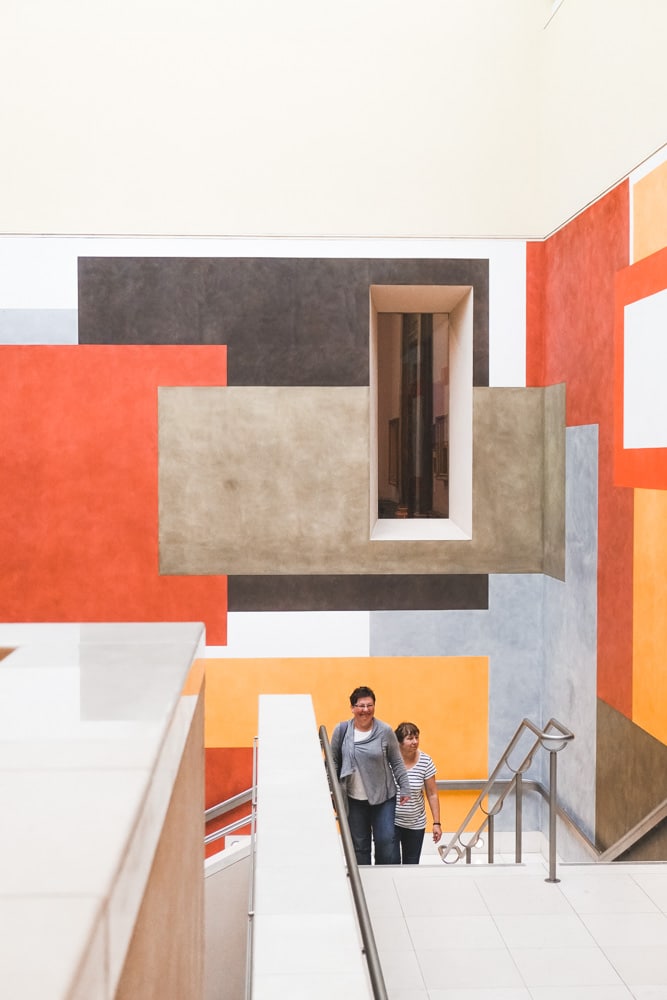 Contrary to popular opinion I've always loved the much-quieter Tate Britain to its contemporary counterpart down the river.
The Tate Britain's collection should be on the London bucket list of every art-lover – there's a whole wing dedicated to Turner as well as pieces by other British masters like Constable, Reynolds and Gainsborough.
The National Gallery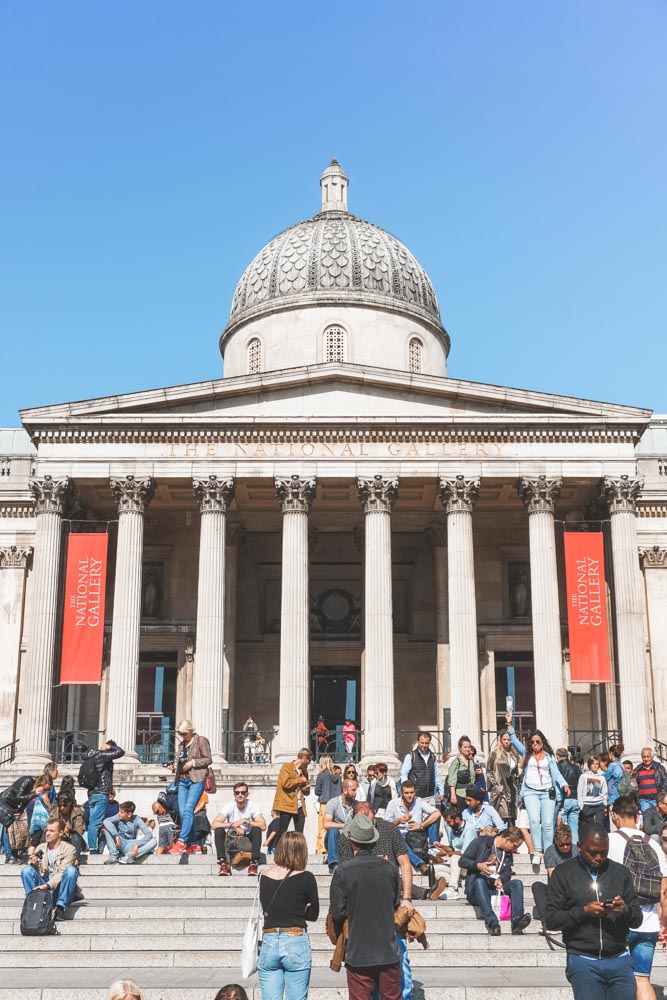 The iconic Neoclassical buildings of the National Gallery sit facing Trafalgar Square. Inside you'll find one of the city's (well, the world's) best art collections.
Impressive considering the gallery was only created in 1838. Highlights are numerous to list – but if you only see one thing, make it Botticelli's striking Venus and Mars.
Read Next: Exploring the Best of London in a Day
The British Museum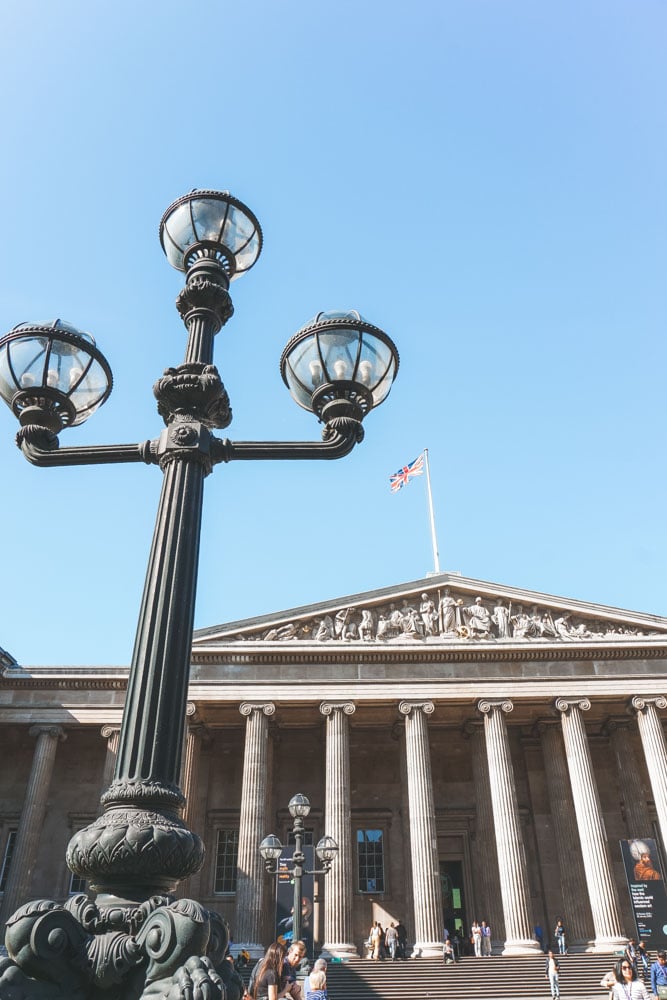 Get your comfortable shoes on – the British Museum is a grandiose collection of over 80,000-strong exhibits. The kind of place that makes children weep with boredom (just 10-year old me?) it's labyrinthine and totally fascinating.
The British Museum has the largest collection of Egyptian artifacts outside of Europe, not to mention treasures dating throughout the times and from all over the world since the Ancient Greeks.
National Maritime Museum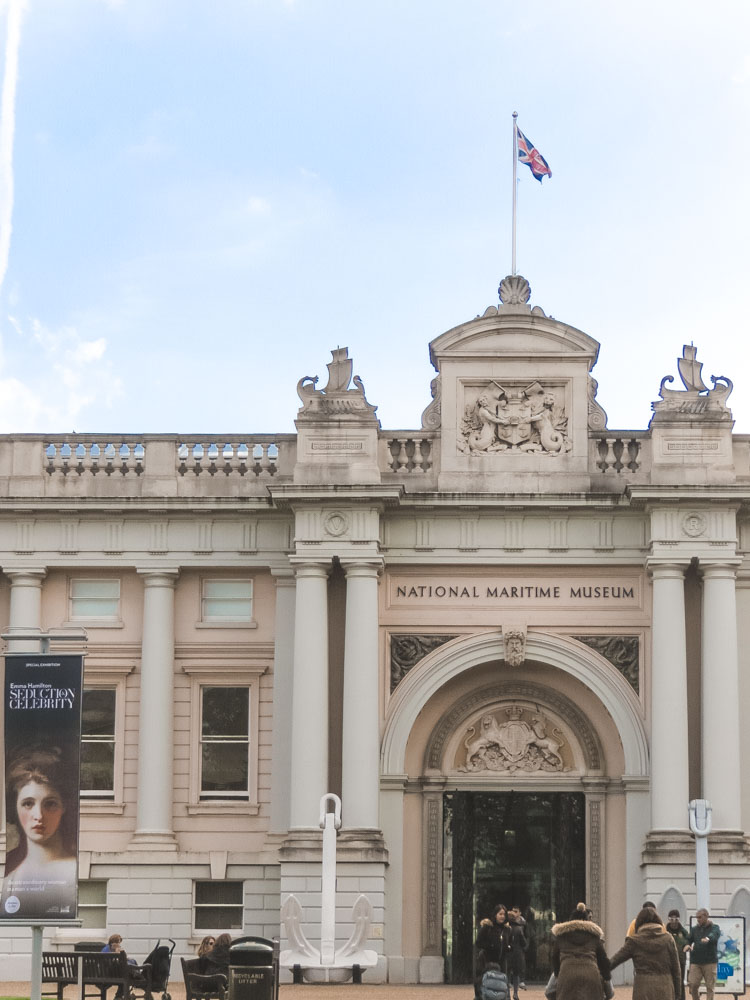 I'll be honest, I wasn't that keen on visiting the National Maritime Museum until an Ansel Adams exhibition a few years ago – but it's surprisingly fun.
The museum charts the history of how the UK became such a powerful naval force, with scaled replica ships and accounts of key battles. It's also home to one of my favourite annual exhibitions – the Astronomy Photographer of the Year.
Read More: Cool Things to do in Greenwich
London Transport Museum
Believe me when I say that the London Transport Museum is far more interesting than it sounds.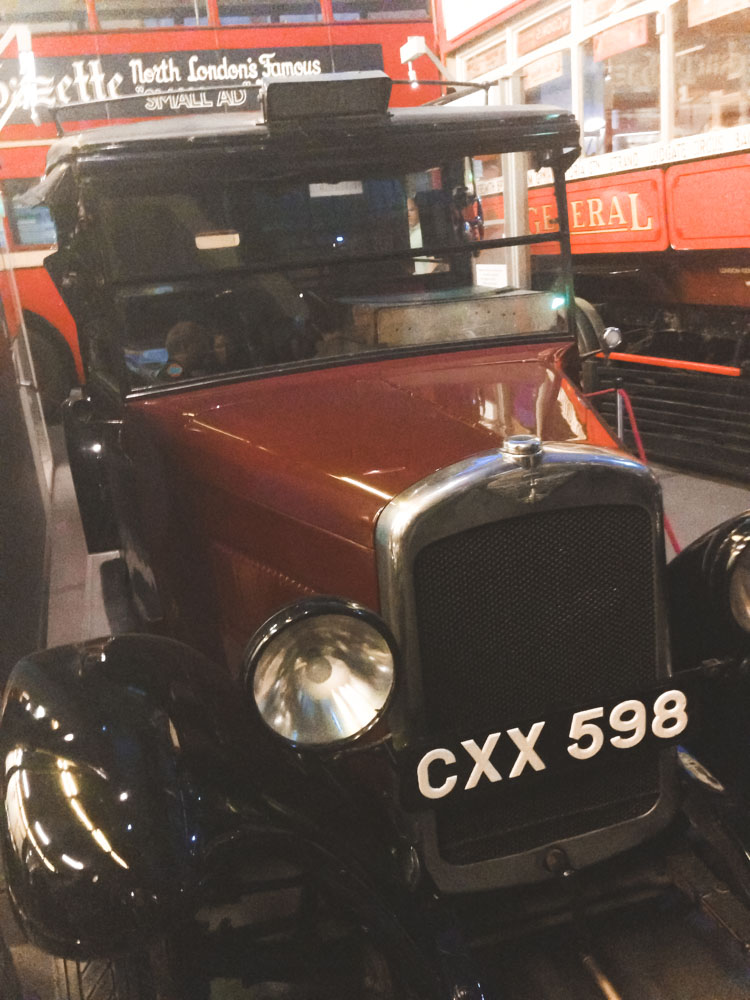 Tucked away in a corner of Covent Garden, the museum walks you through the history of London's Transport – complete with tube (underground) carriages from the 1920s and buses you can pretend to drive. They also have a cool museum lates series called After Dark you should try and grab tickets for!
Read More: Unmissable Things to do in Covent Garden
The Imperial War Museum London
Tucked away in Lambeth, the Imperial War Museum offers an insightful and sensitive look into conflicts from World War I onwards.
Yes, there are the displays of armoured tanks and guns, but there are also the stories of the people involved – it's an uncomfortable but compelling look at war throughout the past century.
Hang out at The Horniman Museum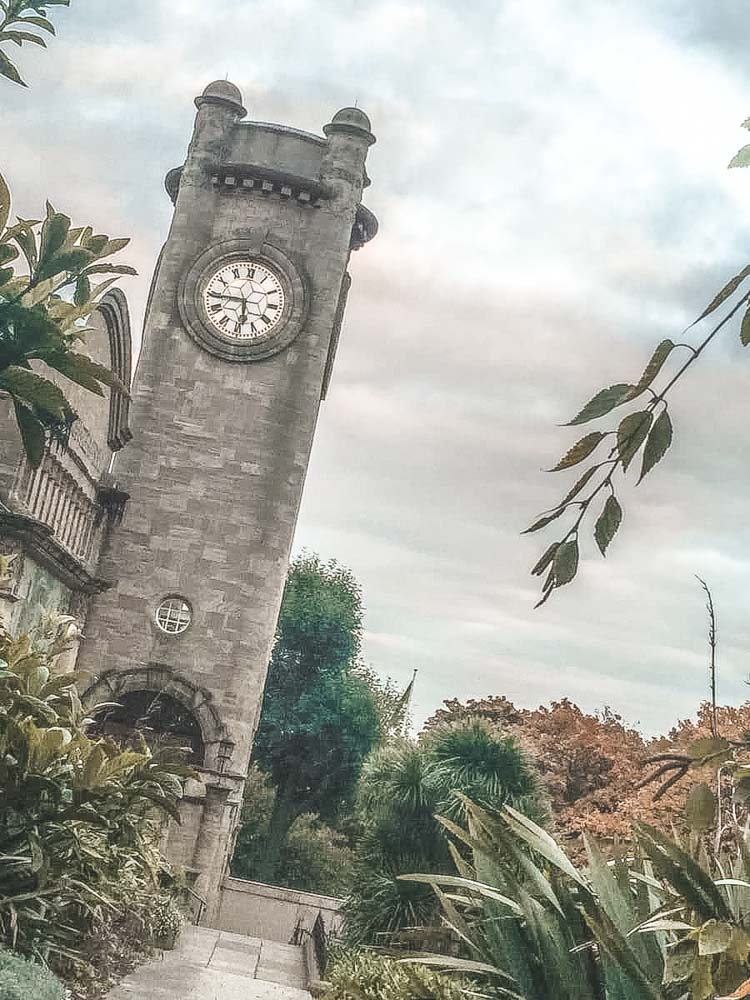 What is the Horniman Museum? Imagine if you took the Natural History Museum, shrank it down to about ¼ of its sized and moved it to leafy Forest Hill in South London and you'll get the picture.
Have a spare afternoon and wondering what to do in London? Head to the Horniman Museum…

Queen's House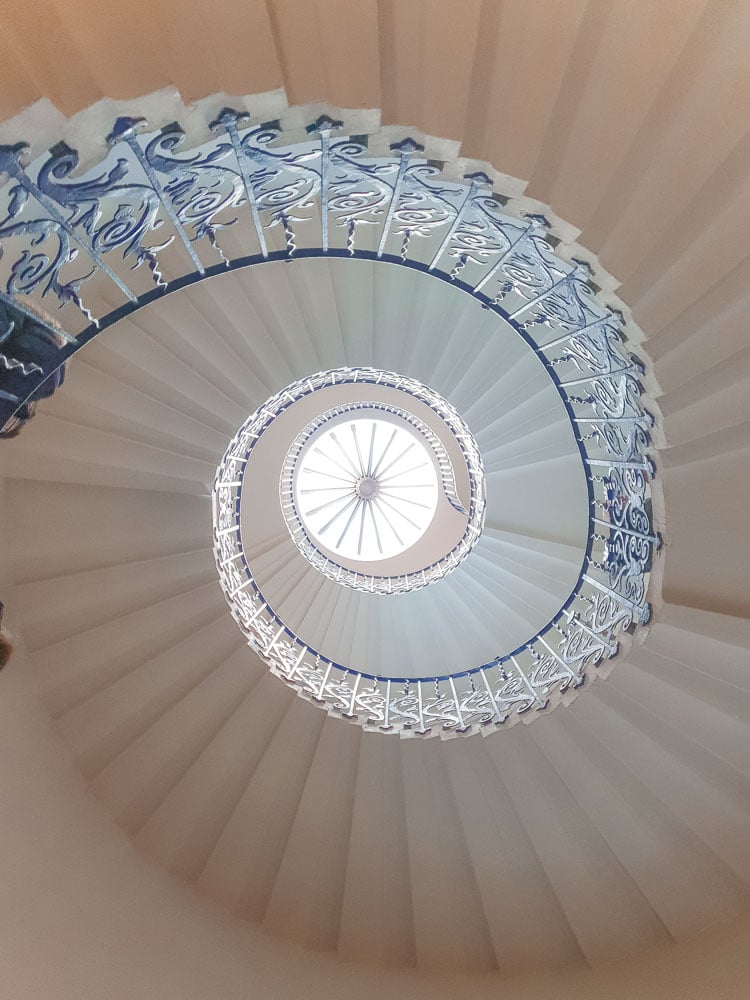 Hidden away in Greenwich, word about the gorgeous Queen's House is starting to get out – so add it to your list of top things to do in London while you can.
The former royal residence is decked out in full resplendence – and, on top of it all, houses a cool collection of artwork including the famous Queen Elizabeth Armada portrait.
Sir John Soane's Museum
Sir John Soane's museum doesn't make it onto many London tourist bucket lists, which is a shame as the museum is one of the capital's quirkiest. The museum is located in three Georgian townhouses that were the former residence of architect Sir John Soane.
Soane's vast collection of art and antiquities make for a fascinating trip. Once a month they light the museum up by candlelight – get there early, tickets go fast.
The Wallace Collection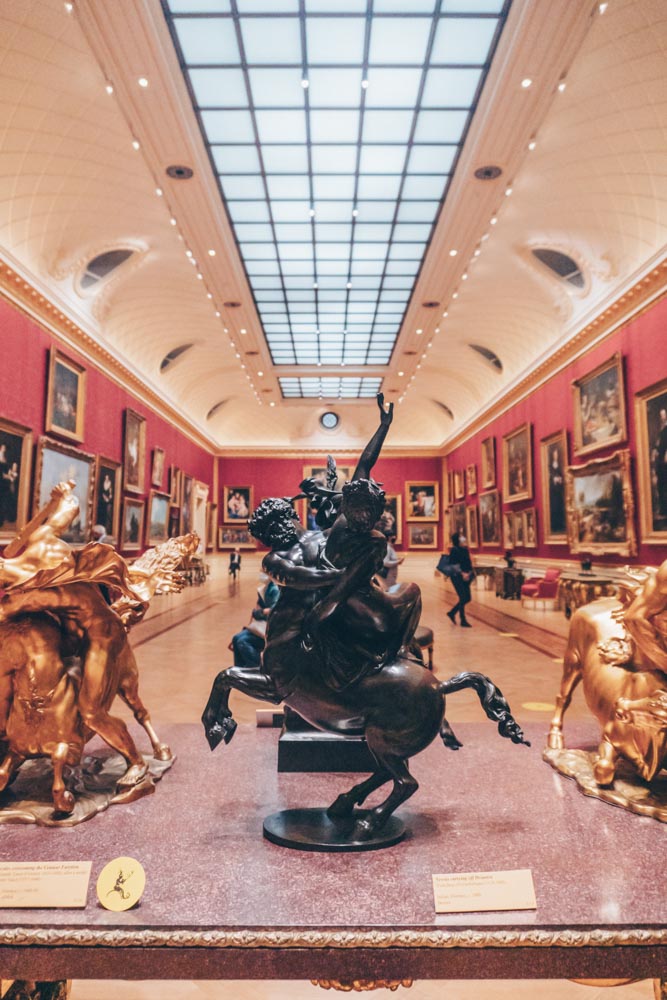 The Wallace Collection isn't one of London's best-known museums, but it's certainly one of its most interesting.
Part art gallery, part museum, the building feels like someone's rather grand and impressive home – of course if you could imagine having works by Velasquez, Titian, Rembrandt and Boucher in your home. Somehow I can't quite do it.
The Wellcome Collection
Weird, wacky and ever so wonderful, the Wellcome Collection is a scientific museum in Euston.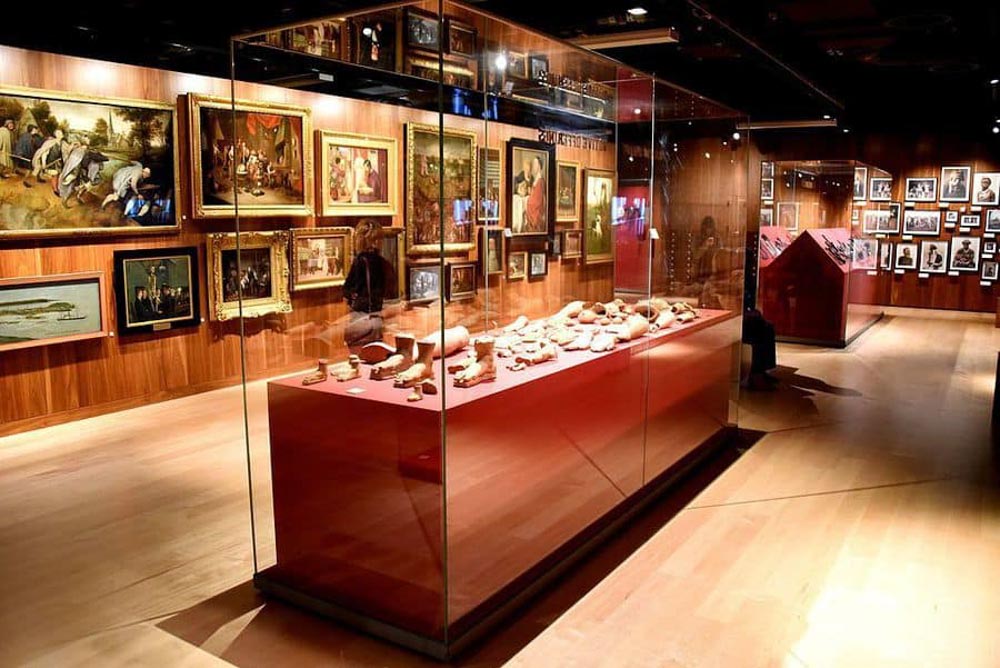 Interesting as the permanent collection is, it's the ever-changing temporary exhibits that continue to make this one of those cool things to do in London.
Forthcoming Smoke and Mirrors, which will examine the relationship between magic and psychology, promises to be an interesting one.
Design Museum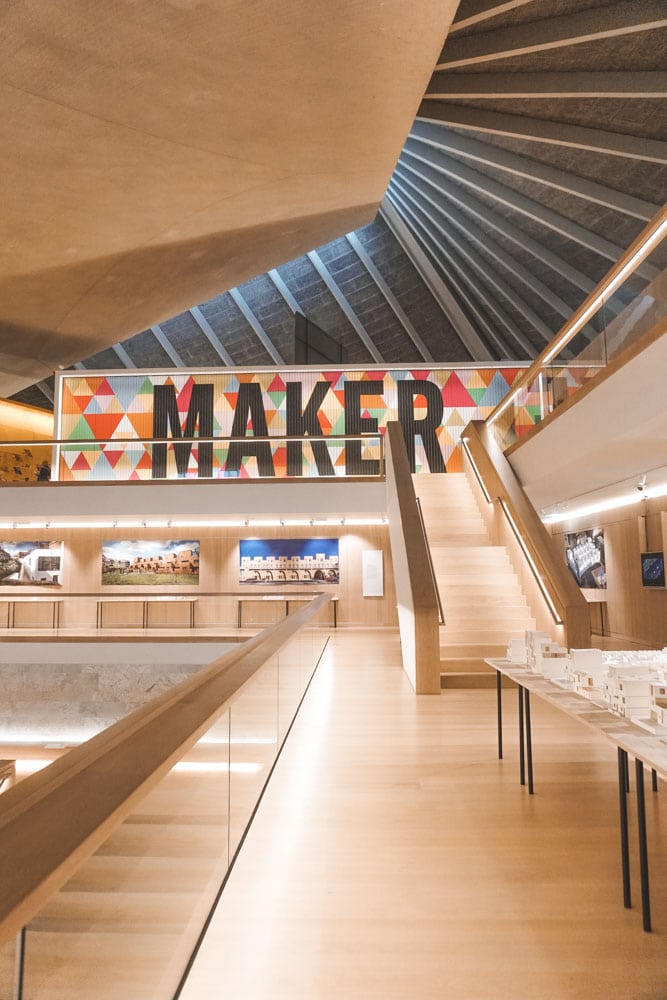 Before its recent reopening in High Street Kensington, The Design Museum was a little off the beaten track. Suddenly it's become one of London's hottest tickets.
The museum follows the evolution of contemporary design, particularly its influence on our day to day life and it's one of the top spots in the Kensington neighbourhood.
Sherlock Holmes Museum
Skip Madame Tussauds around the corner (try as I might, I just could not include it on this list, it's just rubbish) and visit the Sherlock Holmes Museum instead.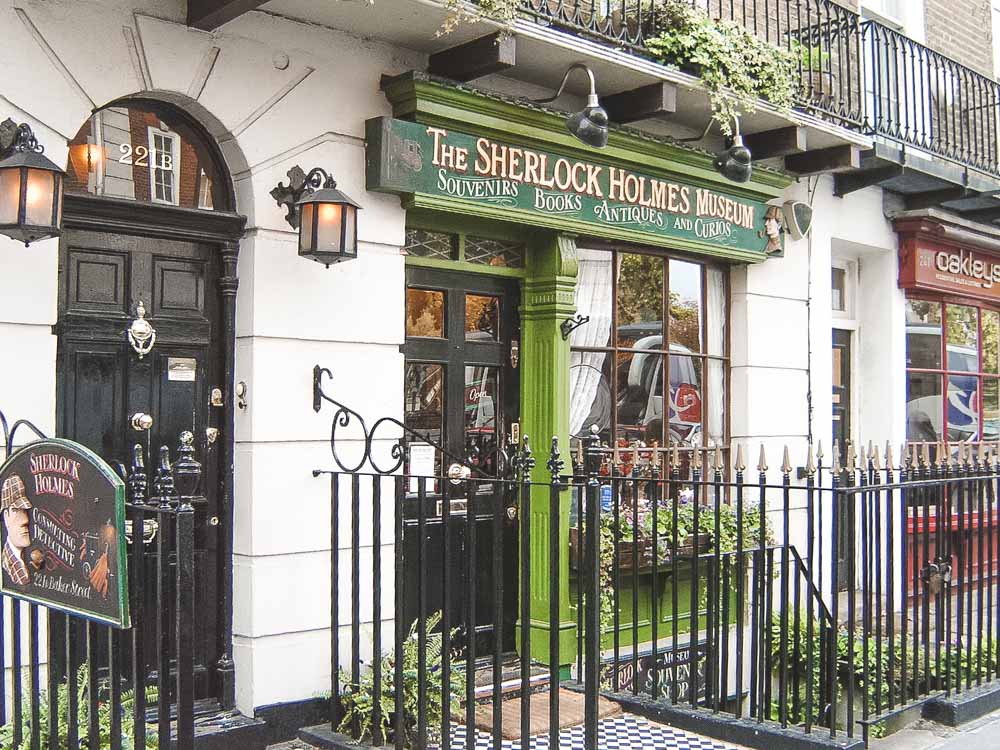 Holmes' creator, Arthur Conan Doyle famously located Holmes's HQ at 221b Baker Street. This museum, also on Baker Street, plunges you into the world of Victorian London and its famous (imaginary) sleuth.
Read More: 43 Brilliant and Funny Quotes about London
Museum of London
I couldn't write a London bucket list without including the museum dedicated to showcasing the history of the city could I?
The Museum of London walks you through London throughout the ages, from the Romans times right up to the modern day.
Leighton House Museum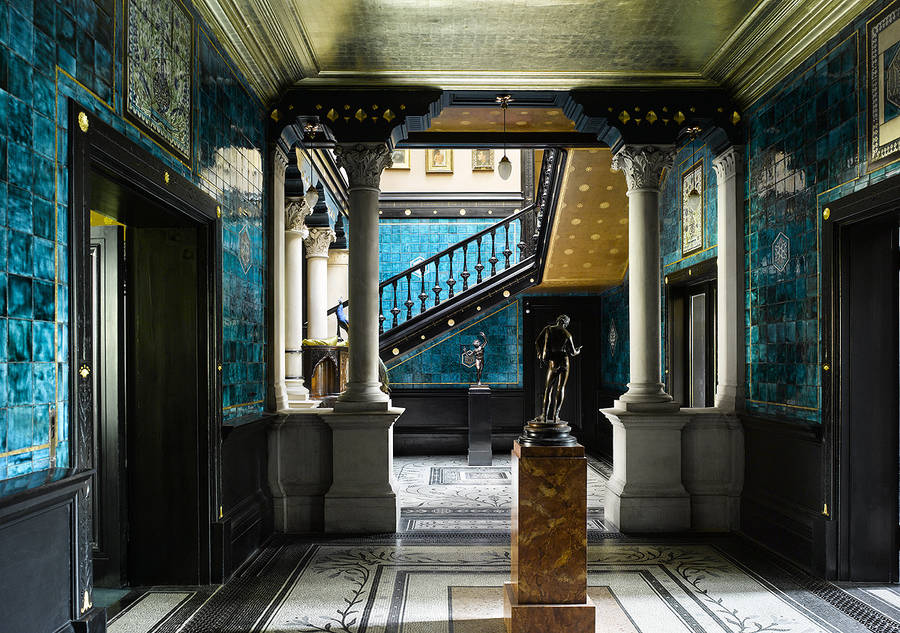 Leighton House is the former home of Frederic, Lord Leighton – a Victorian artist. Leighton's purpose-built studio-house is a cool little peek at the work of Leighton and his contemporaries. The decadent interiors are one of London's hidden gems.
Head Back in Time at the Dennis Severs' House
Another former private house that transports you to the past, the Dennis Severs' House is one of the more unusual things to do in London.
The house-come-museum is the work of Dennis Severs – a wonderfully bizarre artist who created the house to replicate the lives of an 18th century family of Hugenot weavers. Sounds bizarre? It is. Compelling? Certainly.

The Museum of the Home
The next addition to your London bucket list should be The Museum of the Home.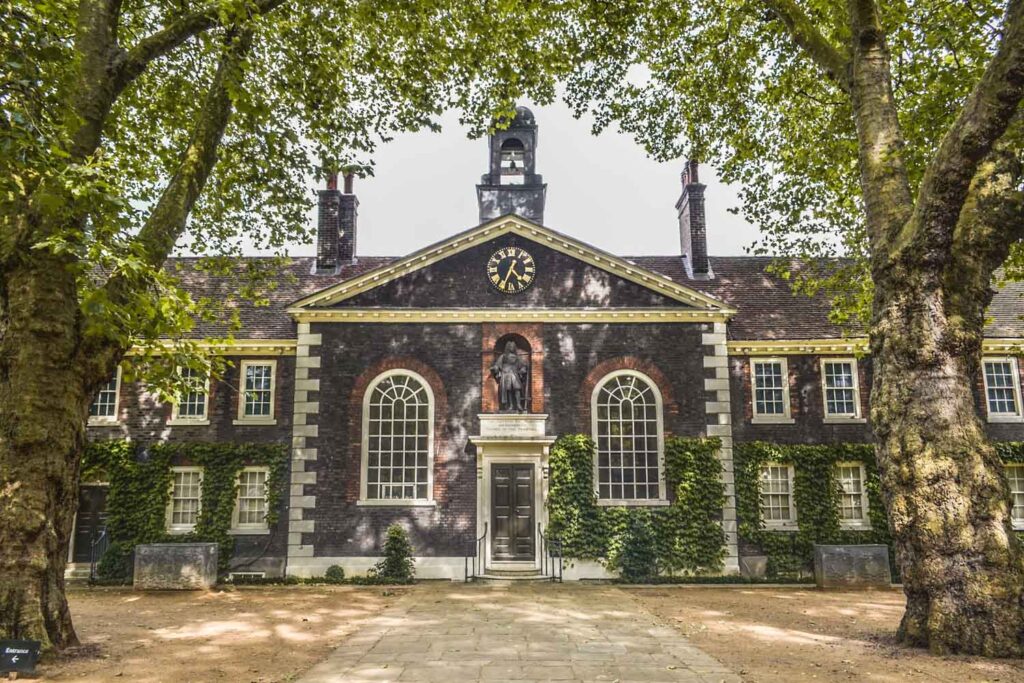 If you're anything like me, you'll love this nose into how families have lived over the last few centuries. See stories of domestic life laid out in front of your very eyes.
The best part? It's totally free.
The Royal Society of Arts
I'm always one for a free event, and luckily, the RSA hosts plenty throughout the year.
From talks on representation to sustainability conferences, keep your eyes peeled on their website for the latest events.
Cultural Experiences for Your London Bucket List
See a Play for £5 at Shakespeare's Globe
OK so the £5 tickets may involve you standing up for the duration of a whole play, but whichever ticket you plump for, you most certainly should see a play at Shakespeare's Globe. Only question is which one?
Dr Johnson's House
Tucked behind the back of Fleet Street, Dr Johnson's House offers a fascinating glimpse into the life of Samuel Johnson. Johnson – most famous for compiling the first English Dictionary, was also a prolific writer and socialite.
The museum shows how the dictionary was compiled, with a healthy dose of insight into life in the 18th century to go with.

Watch the Ballet (or the Opera) at the Royal Opera House
I'm going to put it out there and say that seeing a show at the Royal Opera House should go straight to your list of top things to do in London.
The name's a bit misleading – the Royal Opera House is, in fact, home to both the Royal Ballet and the Royal Opera and is pretty much the best place to see either performed in the capital.
See a Musical in the West End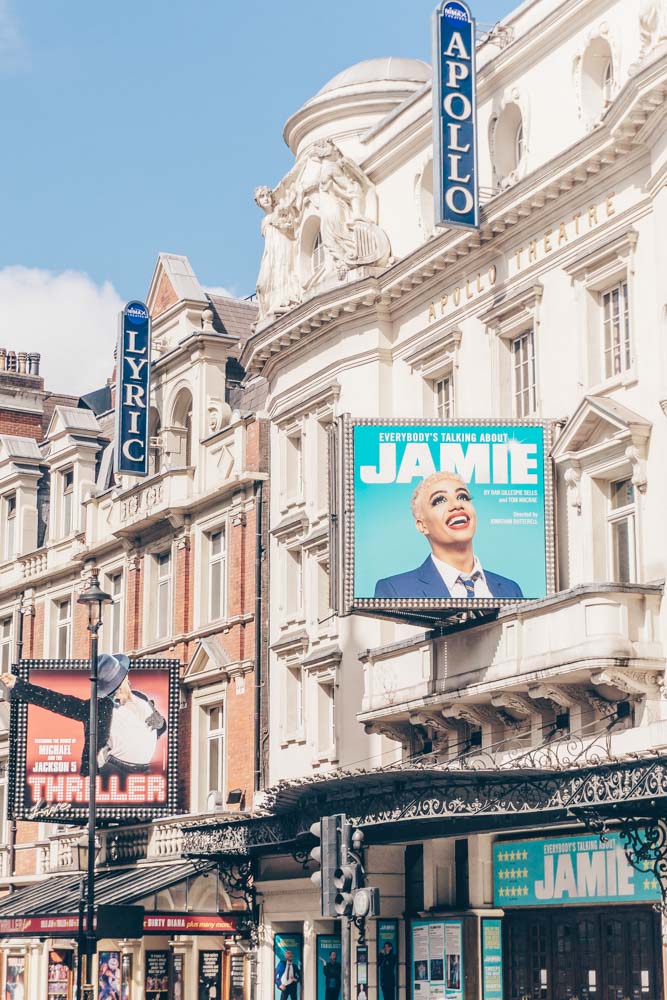 I'm a firm believer that there's a musical out there for everyone – even people who profess to hating musicals. Look, going to see a musical in the West End is on every London bucket list out there – don't let that put you off. Buy some last-minute tickets and go and enjoy.
Street Art Hunting in Shoreditch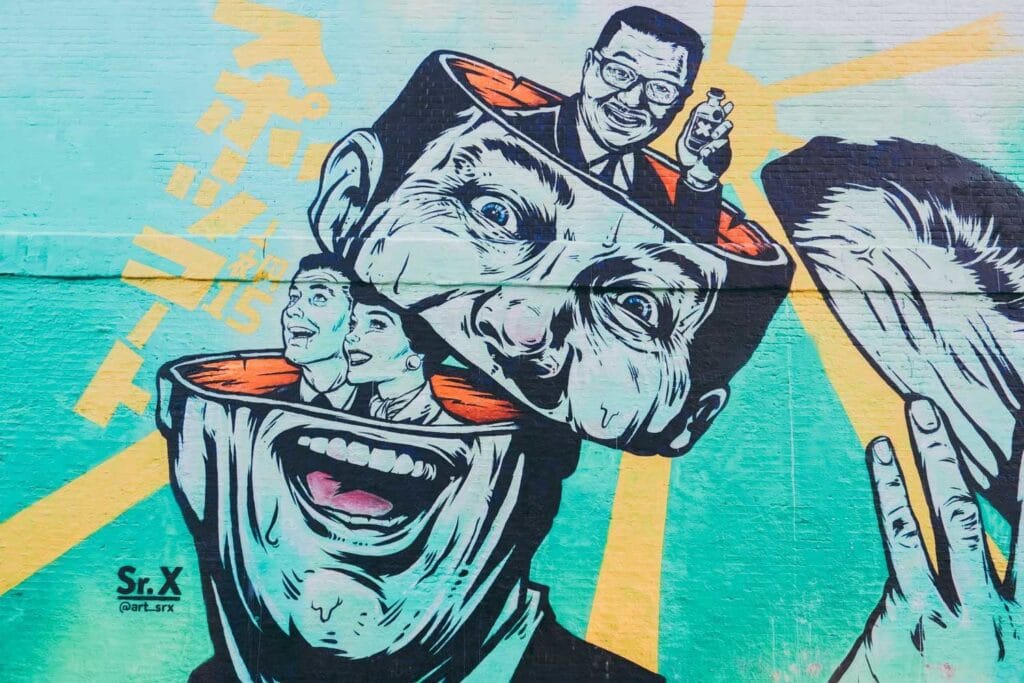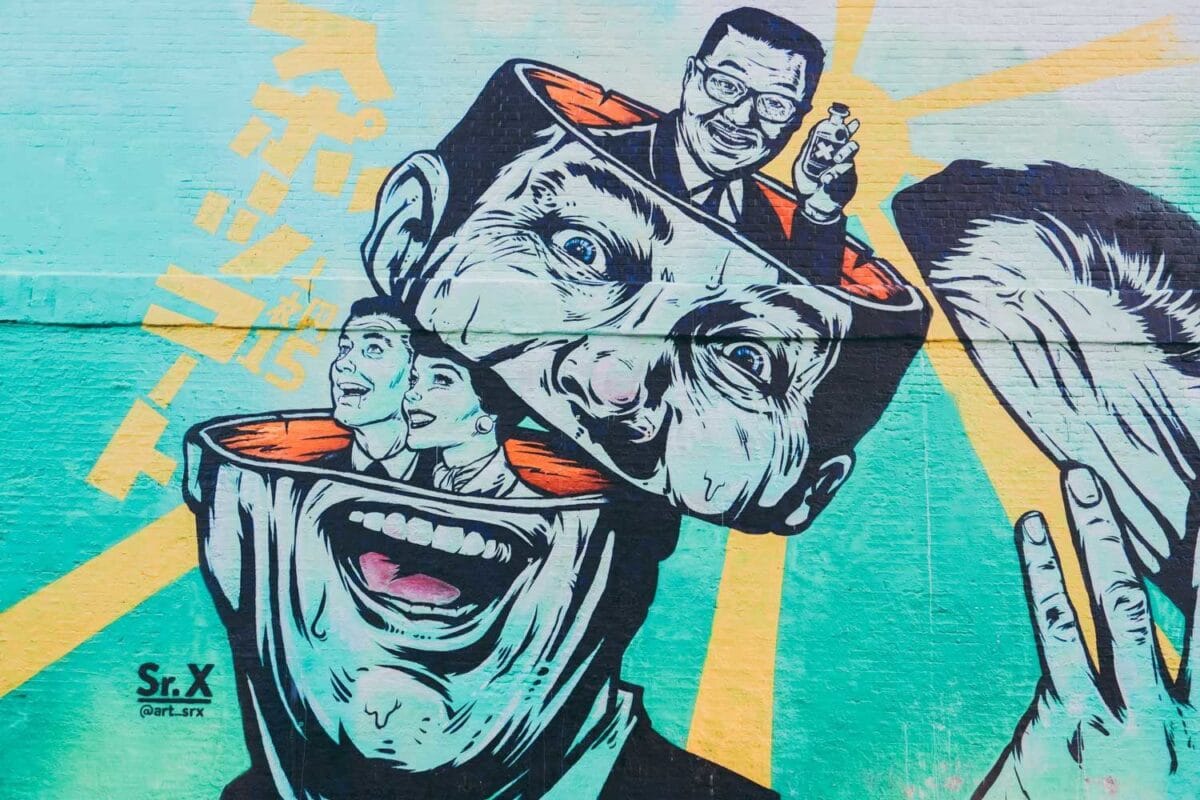 Checking out the latest street art murals in hipster Shoreditch is one of those cool things to do in London that never gets old. Each time I visit, there's an even richer variety of pieces adorning the walls, alleys and even the bins in this hub of creativity. Don't miss it.
Read More: Cool Things to do in Shoreditch
Listen to Jazz in Ronnie Scotts
Ronnie Scott's is a London jazz institution – some of the best jazz musicians in the world have been jamming down at Ronnie's since it opened in 1959. The programme is eclectic and features both established greats and new voices – it's the perfect night out in London.
Watch the Proms at Royal Albert Hall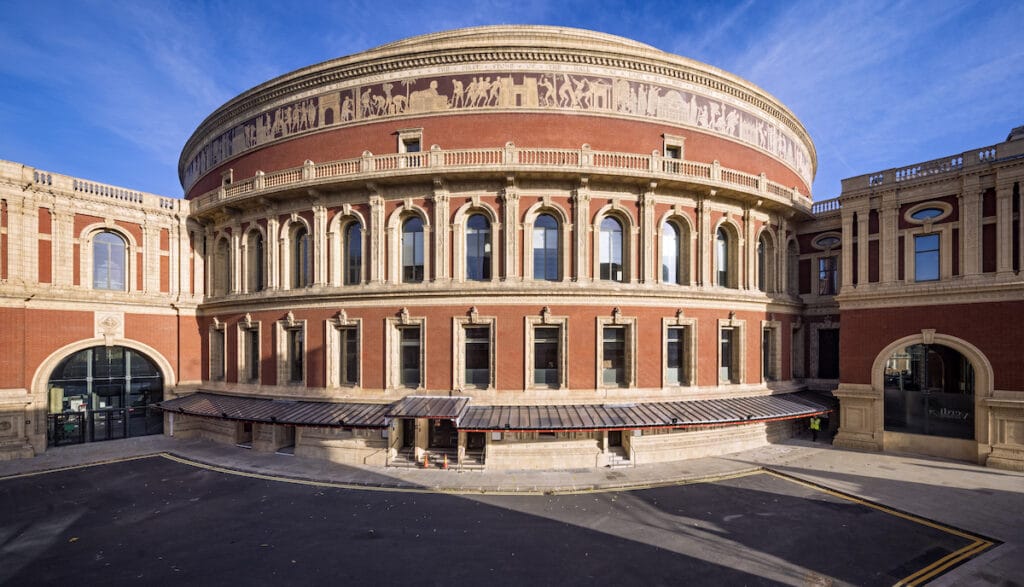 The proms take place over eight weeks during late spring to early summer each year at the iconic Royal Albert Hall.
The idea of a classical musical festival might not be to everyone's tastes but you can't help but get swept up in the pomp and circumstance of the fabulous concerts.
See the Urban Murals in Hawley Mews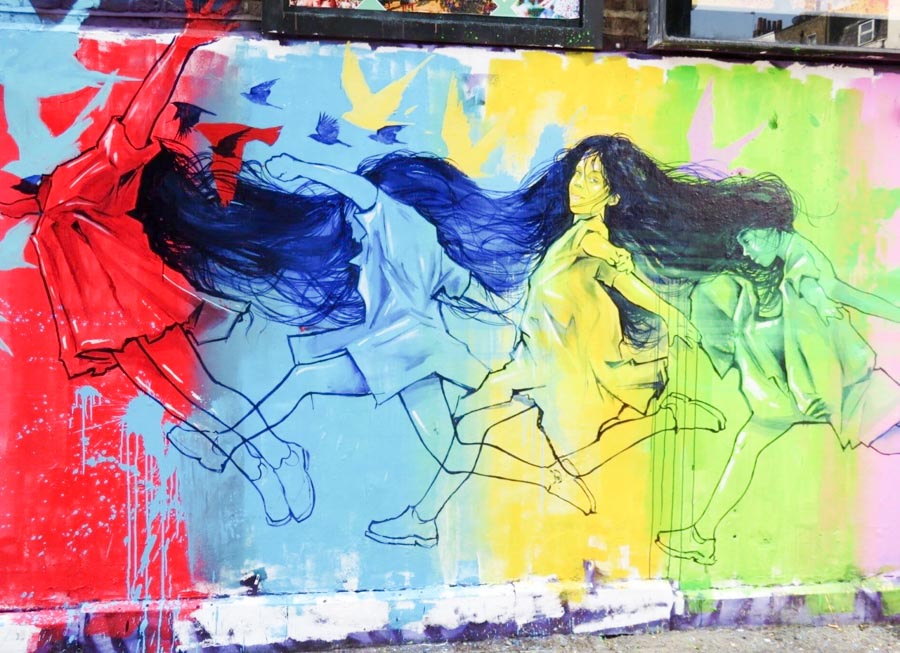 You can find plenty of street art in Camden but the cute Hawley Mews is one of the area's biggest concentrations of cool murals. Get Google Maps out or you'll never find it – but you will be glad when you do.
Read More: Cool Things to do in Camden
Visit the British Library
The imposing architecture of the British Library never fails to impress. The British Library is an obvious entry for the London bucket lists for book-lovers, but even if you're not you should check out the cool events held there. Plus, those buildings always merit a visit.
Take a Studio Tour at Pinewood
Pinewood Film Studios is where the magic happens. But seeing the studios is no easy task. They're rarely open to the public – but they do occasional (very cool) tours. Register on their site to be notified when the next one's running.
Watch a Cricket Match at Lord's
How do you feel about cricket? If it's not your cup of tea, you'll probably want to skip this. Your loss – watching a game of cricket at Lord's is one of the quintessential London summer pastimes.
Bring your strawberries and cream, and the champagne of course, and settle in to watch the classic game.
See a Play at The National Theatre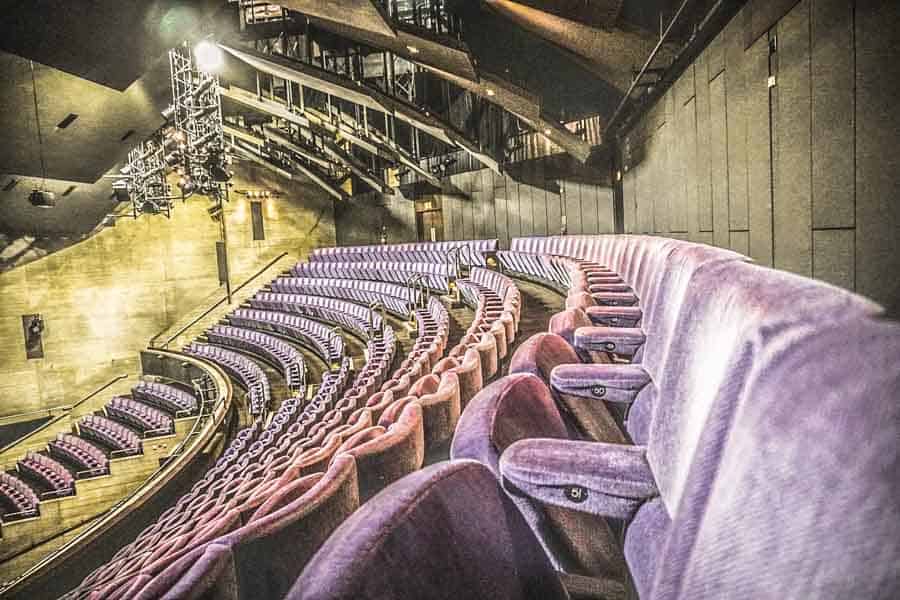 Oh, The National, how I love you.
One of the iconic buildings on the South Bank, there are always cool plays on at The National. It's not even that expensive to see them. If you've failed to book ahead, you can try your hand at popping online on the day.
Read More: Quirky Things to do in London
Get Lost in a World of Literature at Daunt Books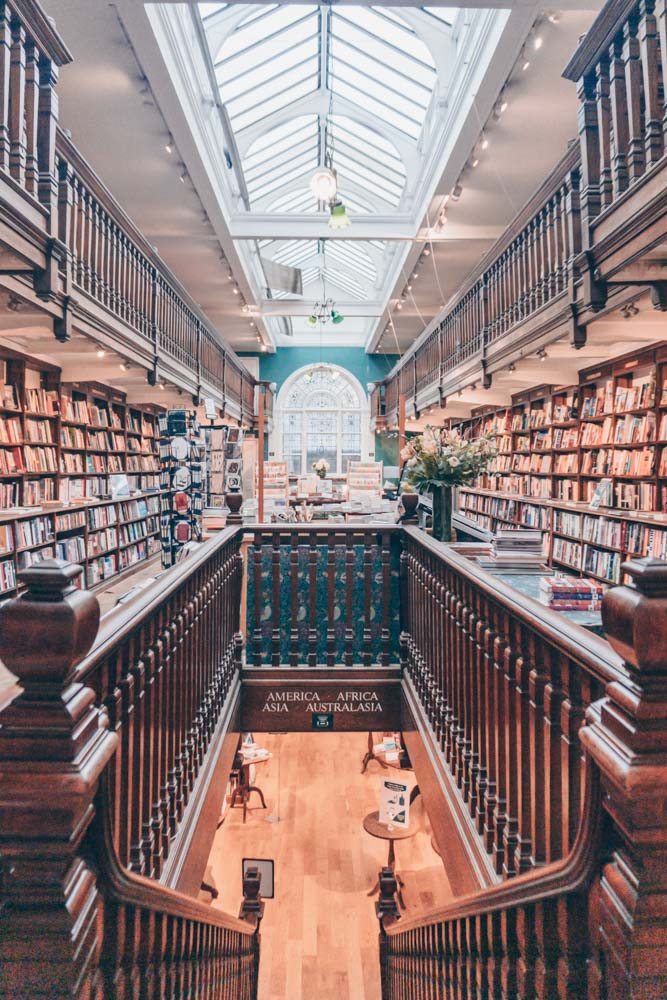 London has more than its fair share of beautiful bookshops, but the original Daunt Books in Marylebone may well be the best of them all.
The shop is a book-lover's dream – shelf after shelf of difficult to find literature, along with current popular titles and classics. Don't forget to grab one of the iconic green bags for your purchases either.
Read Next: The Best Secondhand Bookshops in London
Attend one of the Free Lunchtime Concerts at St Martin in the Fields
St Martin in the Fields has a long-standing tradition of hosting some of the best classical music concerts in the capital – but tickets can get pricey.
That's why you should visit one of their brilliant lunchtime concerts, which are just as good, but free. Win win.
Walk "The Line" Contemporary Art Trail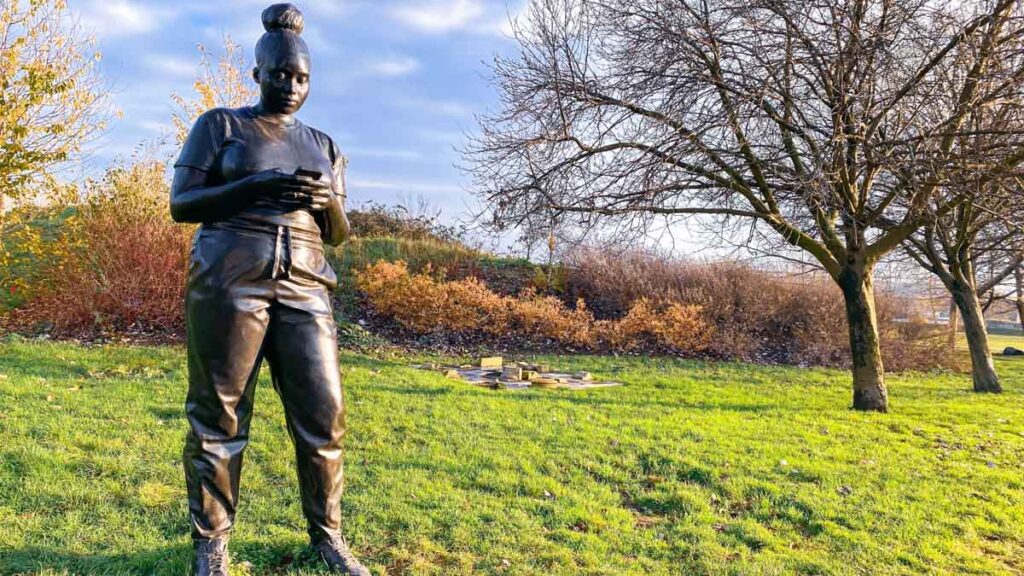 London's only contemporary art walk, The Line is a series of works set roughly along the lines of the meridian line in Greenwich. Despite being one of the coolest things to do in London, the Line is still relatively unknown.
Works are dotted around, connected by a series of three short walks – you can do all three in an afternoon.
Marvel at the Brutalist Architecture of The Barbican Centre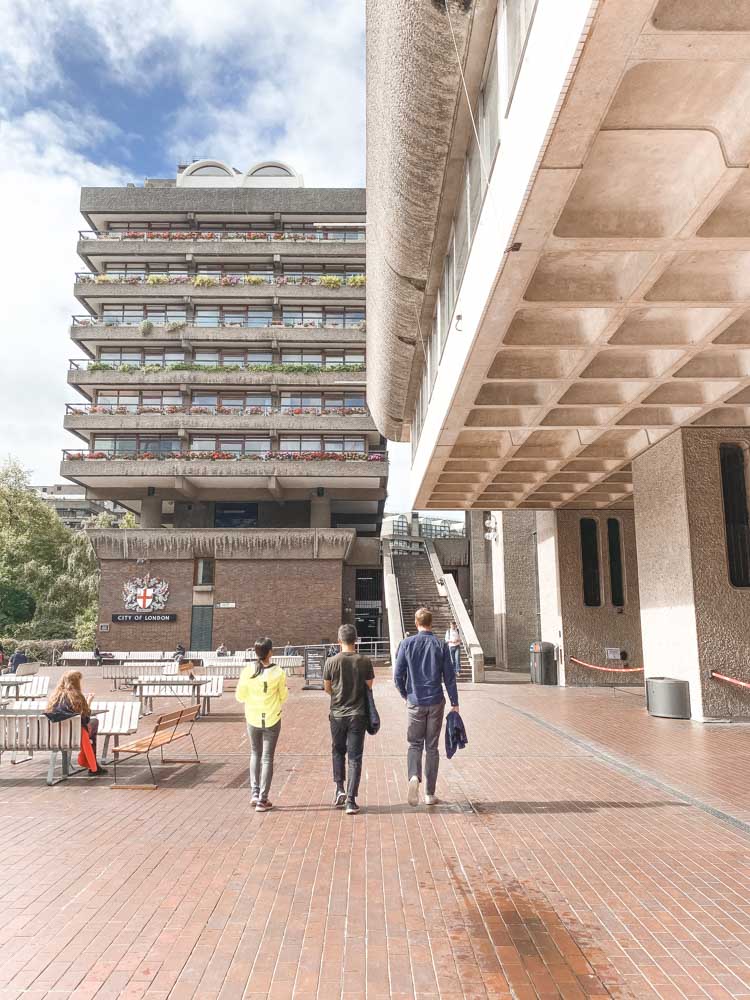 Love it or hate it, there are few places like The Barbican complex. An impressive display of London's Brutalist architecture, the complex is a maze of concrete, brickwork and strong lines.
At the heart of it all, sits the Barbican Centre, one of London's best venues for theatre, music and art. There's even a cool conservatory brimming with plants. For the record, I absolutely love it.
Go Shopping in Selfridges
London isn't short on shopping options but when you want the best of the best, you go to Selfridge's. The iconic London store was started in 1909 by Harry Selfridge and has been leading the flame of London's fashion scene ever since.
See a Burlesque Show at Proud Cabaret
For dining with a difference, add seeing a burlesque show at Proud Cabaret to your London bucket list.
With some very famous names performing including Bill Bailey (yes, really) and Denise Van Outen, an evening here promises total camp fun.
Go for a Movie Marathon or Singalong in Prince Charles' Cinema
Showing everything from cult classics to new arthouse productions, Prince Charles' Cinema is a brilliant place to spend an evening singing your heart out.
I've actually attended a Grease showing here a few years ago and, my word, it was the most brilliant experience – one to add to the London bucket list.
Take a Jack the Ripper Tour of the East End
Ready to be thrilled? Take this creepy Jack the Ripper tour and discover all the gruesome secrets of the East End killer.
There are plenty of tours available, but with this one you get a handheld projector that helps to bring the stories to life. Very creepy indeed.
Visit Keats' House
Take an all-access tour of romantic poet Keat's home in Hampstead.
Stepping into the house is like stepping into a time capsule, his life and work are frozen in time. This is a must-do for those interested in literature, or anyone who just wants to have a nose into one of the most famous poets' homes.
Find London's Banksy Pieces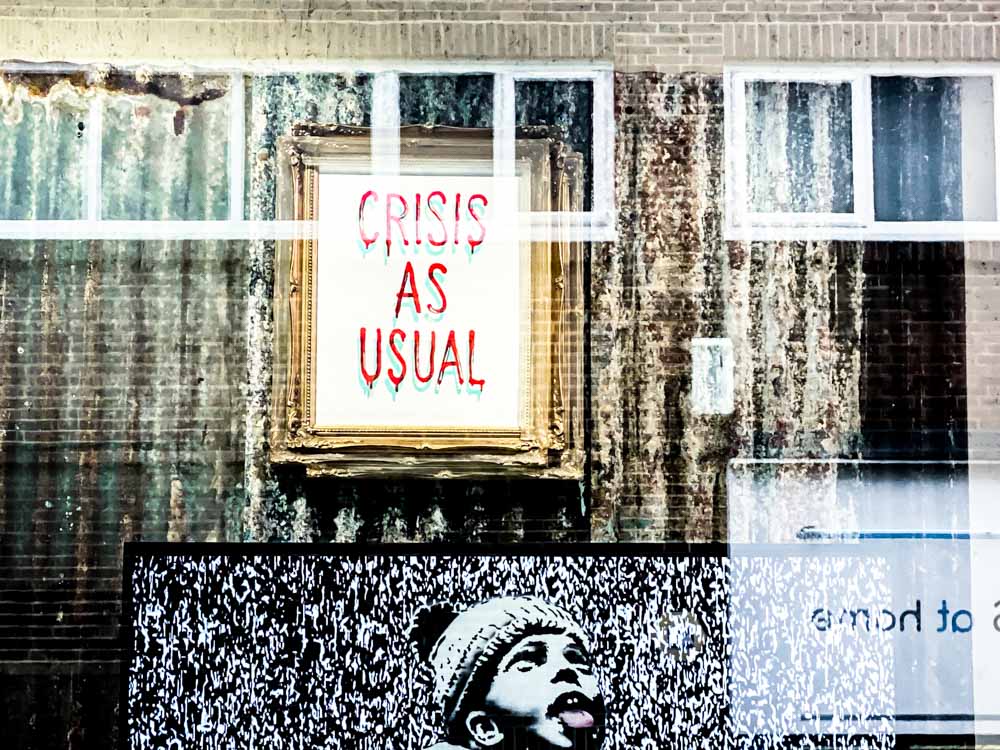 He's easily one of the most iconic (and controversial, for that matter) street artists of all time, and London is home to a staggering number of Banksy pieces.
From his many graffiti rats to his emotive gas mask girl piece, you'll find most of his famous work in the capital.
This handy map shows you which pieces you can find in London – I dare you to try and spot them all.
Take in a Show at Wilton's Music Hall
Adding this iconic institution to your London bucket list is a must.
This grade II listed building is the oldest Grand Music Hall in the world, showcasing over 300 performances and 80 productions every year. Everything from classical opera to exciting jazz performances takes place at Wilton's Music Hall.
The Best Foodie Experiences for Your London Bucket List
Pick up a Picnic Hamper from Fortnum & Mason
Is there any food emporium so quintessentially British as Fortnum & Mason? I think not. This London institution has been providing quality treats for the table since it opened in 1707.
One of summer's greatest pleasures is picking up a picnic hamper from Fortnums and decamping to Green Park, Hyde Park or St James's to feast on its contents.
Afternoon Tea at The Ritz
Sitting amidst the pomp and glory of Piccadilly, The Ritz has been serving some of the best afternoon teas in London since it opened in in 1906.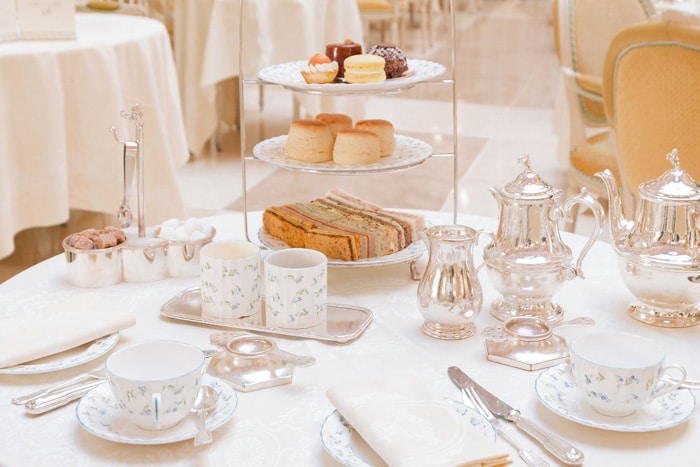 Yes, it's expensive but sitting in the iconic Palm Court, nibbling on heavenly scones and sipping your tea is just one of those things that you have to do in London.
Treat Yourself at Bob Bob Ricard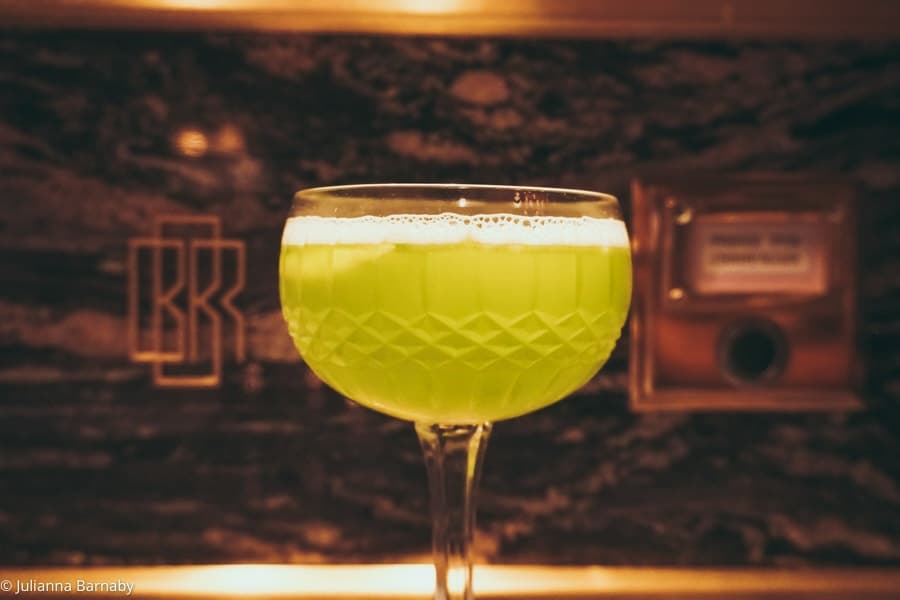 Is there anywhere more decadent than Bob Bob Ricard? This chic Anglo-Russian restaurant is a long-established London favourite for a blow out meal on the town.
Snag yourself a booth – complete with a "press for champagne" button and get ready for a gastronomic treat.
Learn about London Gin at the City of London Distillery
The City of London Distillery is tucked down a flight of stairs on a small passage off the back of Fleet Street in (you guessed it) The City. Find it and you will discover some of London's best gins.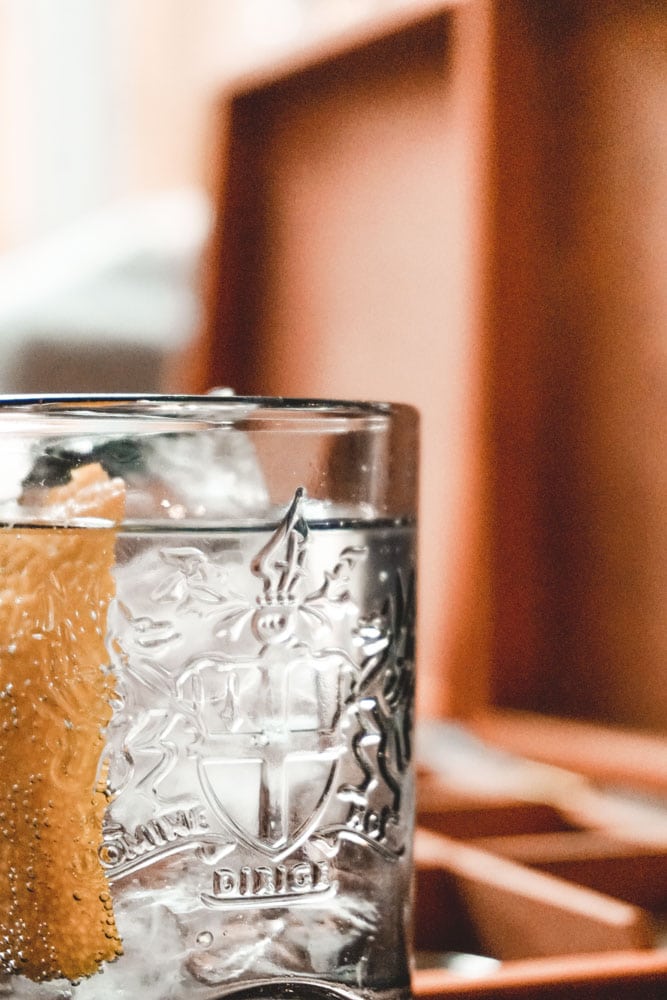 Want to go the whole hog? Book onto a tour to learn about the gin-making process, or make your own personalised gin.
Speakeasy at Callooh Callay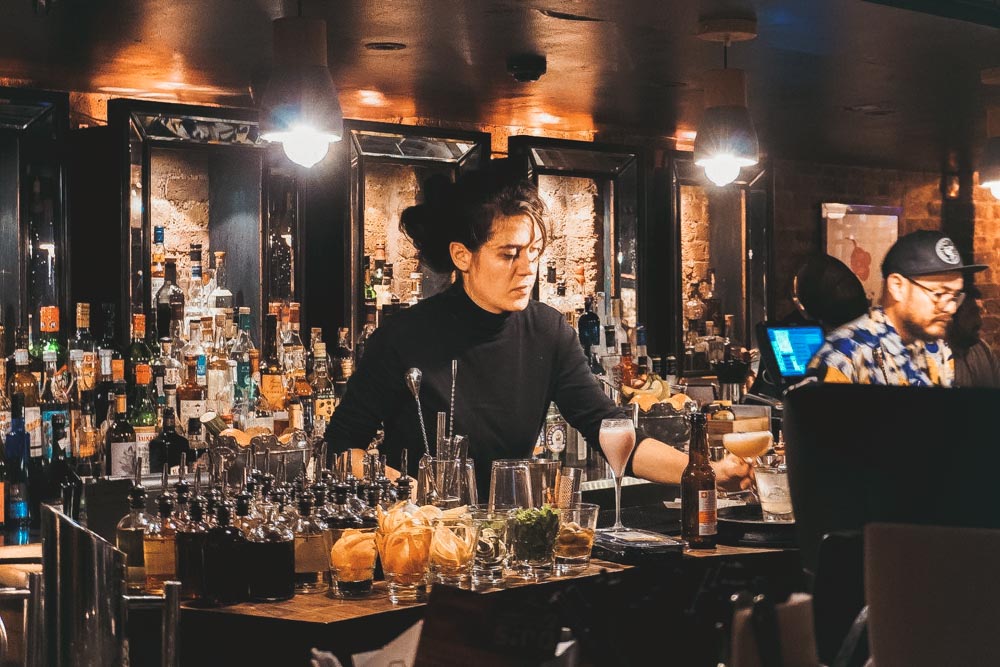 Callooh Callay was one of the forerunners of London's speakeasy scene. This cool bar in Shoreditch is still one of my favourite cocktail spots in the city today.
Plus, if you're persistent enough, you may be granted entrance to their exclusive Palace of Humbug secret bar.
PS: Check out this guide to the Best Bars in London
Charlie and the Chocolate Factory Afternoon Tea at One Aldwych
Bored of the standard afternoon teas? In steps the marvelous world of Charlie and the Chocolate Factory, faithfully recreated in afternoon tea form at One Aldwych. It's absolutely fantabulous.
Tuck into Bagels from Beigel Bake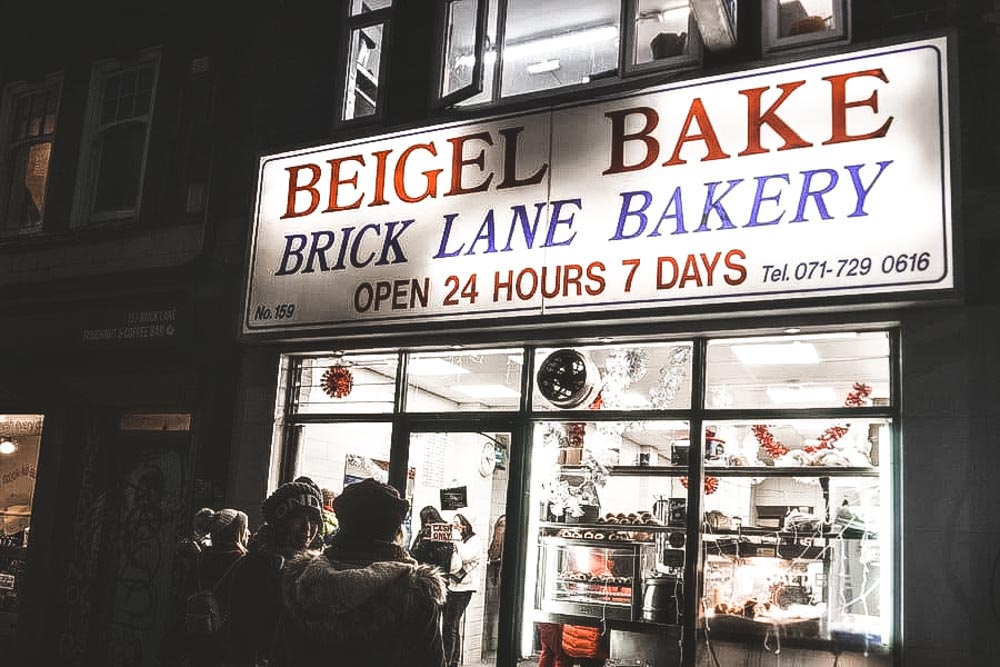 Beigel Bake has so many things going for it.
They make the best bagels in London, they're affordable, their salt beef bagels are ridiculously good and they're open 24 hours. It's on Brick Lane and one of my favourite places in Shoreditch. Enjoy!
Drink Your Way Along the Bermondsey Beer Mile
The name might be misleading (it's actually a mile and a half if you want to split hairs) but the Bermondsey Beer Mile is one of London's coolest drinking spots. Over 15 craft breweries and a couple of distilleries call Bermondsey their home – I can highly recommend taking a Saturday or two (when the taprooms are open) to go and visit them. Cheers to that!
Late Night Eats at Duck & Waffle
Ever fancied chowing down on duck and waffle at 2am? Well, Duck & Waffle are here to make all your indulgent dreams come true.
With a delicious array of large and small plates, watch the sunrise as you tower above the city.
Eat and Drink Your Way along Bermondsey Street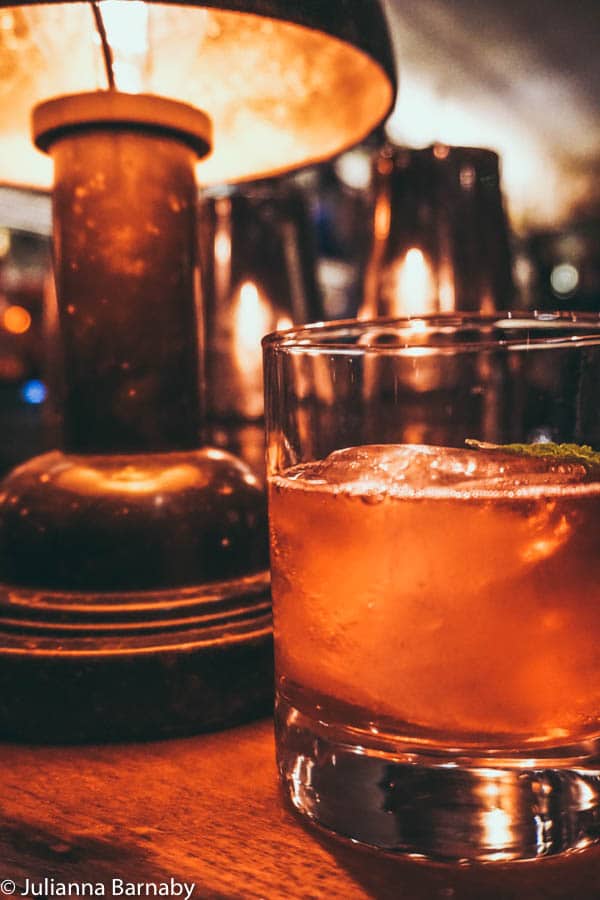 Bermondsey Street is home to an abundance of things to do, as well as some brilliant places to eat and drink.
From French food at Casse Croute to unapologetically-authentic Spanish tapas bar Jose, there's so many places to make your way around (and plenty of drinks to quaff).
Cocktails at Franks in Peckham
Franks in Peckham has made more than one appearance on LondonxLondon, but it's because it's just so good. Seriously, get it on your London bucket list right now.
The perfect place to enjoy London in the sun AND brilliant cocktails, what else could you ask for?
Join the Cupcake and Instagram Madness at Peggy Porschen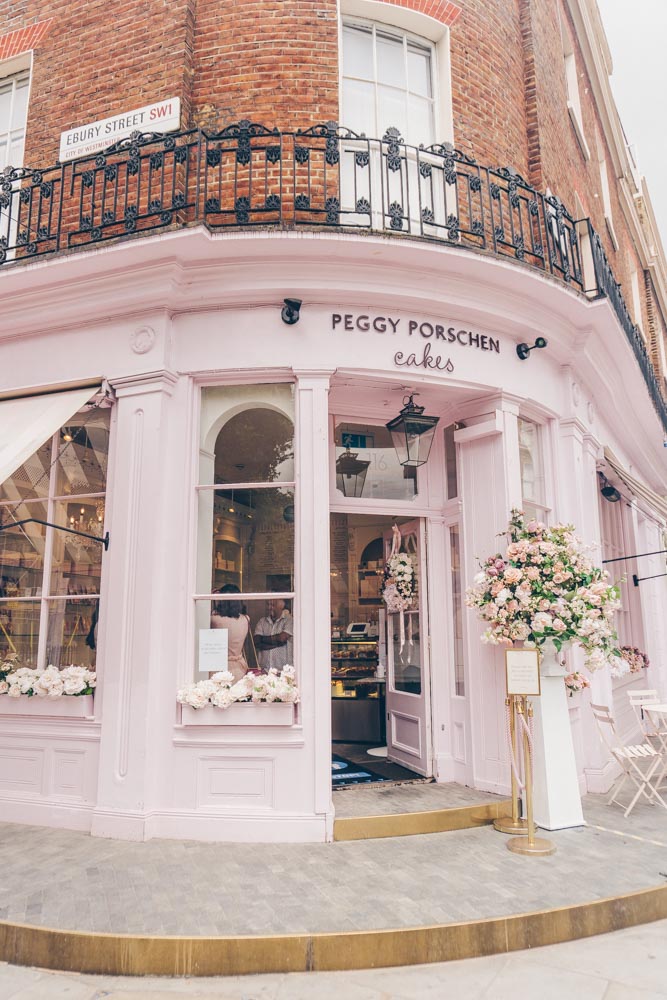 Don't be put off by the hordes of influencers that you might see taking photos outside Peggy Porschen, make your way through and enjoy an over-the-top pink experience.
If you try one thing, make it their classic orange & almond cake – it's fluffy and sweet without being too much.
Believe the hype – the cakes here are insane.
Bond-Style Cocktails at Dukes London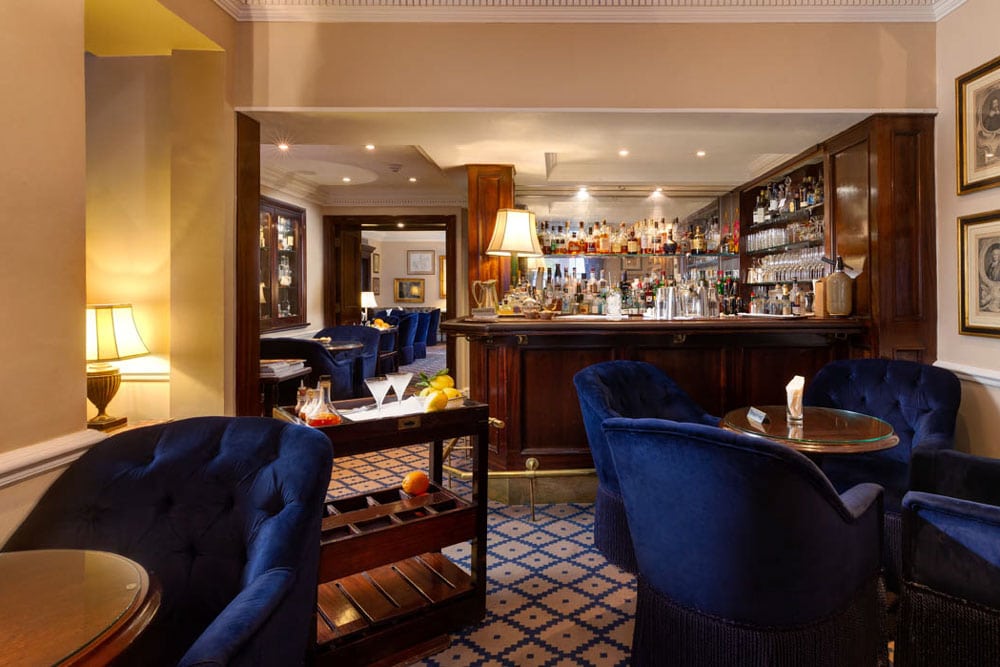 Whether you take your cocktails shaken or stirred, head to Dukes London for a drink in an atmosphere not out of place in Casino Royale.
Obviously the martini's here are outstanding, but head to the cognac and cigar garden for the complete opulent experience. Fans of the franchise will definitely want to add this to their London to do list.
Cocktails in The Shard
If cocktails are a bit of you, you'll want to read my guide to the Best London Bridge Bars.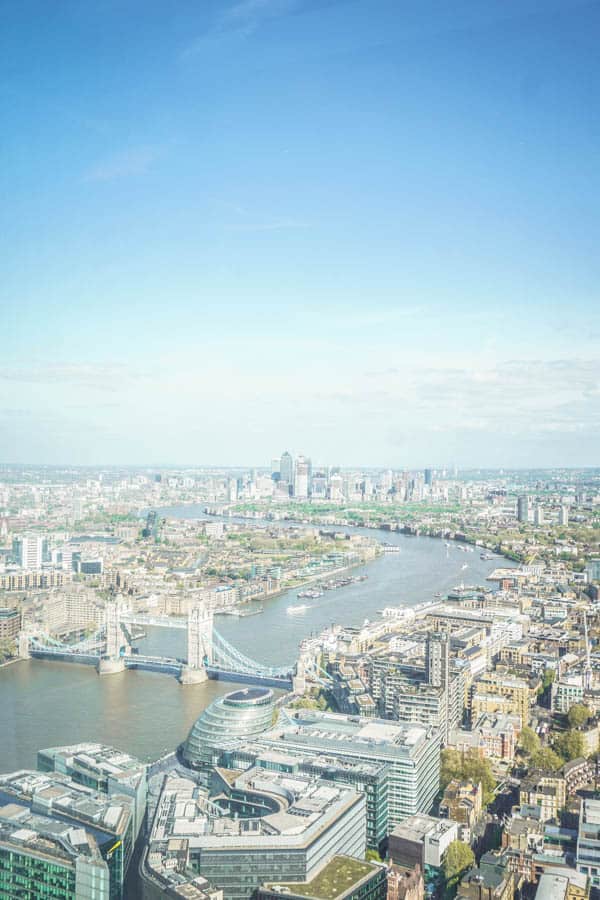 Gong at The Shard is the best date night location – think delicate drinks whilst overlooking the city skyline. No date? No problem. Head there with a group of your gal pals and drink until the early hours.
Feast and Fizz at a Bottomless Brunch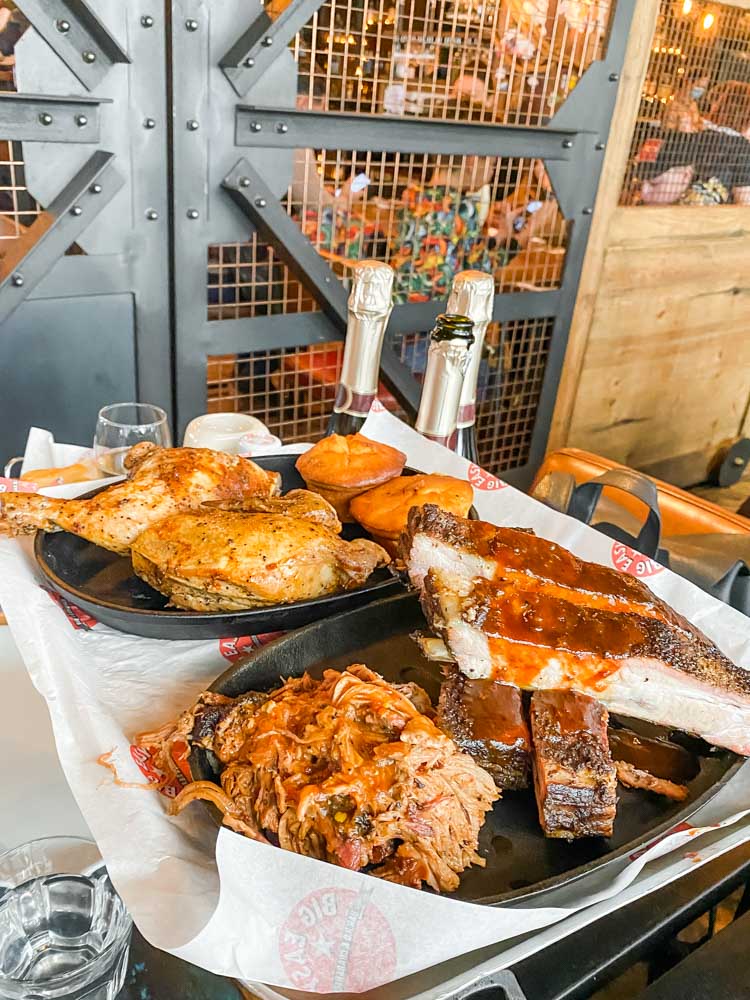 London has unlimited options for brilliant brunches. Do you want Mexican-inspired fare? Head to Corazon. What about intense, meaty dishes? Opt for Hotbox London.
Whichever cuisine you fancy, you'll find something for you in the capital – booze is optional, but I highly recommend.
Or… A Gin-Fuelled Afternoon Tea on a Routemaster Bus
While I urge you to add a bus tour to your London bucket list, you should consider making it an afternoon tea bus tour of the city.
What better way to see the city than while stuffing your face with cake and gin?
Visit a Local Brewery at the Brixton Brewery
As one of the coolest areas in London, it's only right that Brixton has a cracking craft brewery.
You'll probably recognise the iconic logo of Brixton Brewery – head to the taproom on Thursdays and Fridays to try some of their brilliant drinks for yourself.
Read my Guide to Cool Things to do in Brixton
Dinner and Drinks in Sarastro
For an evening of opulence and opera-inspired interior, head to Sarastro.
This is a Turkish restaurant set against a backdrop of gold drapes and opera boxes, serving up tantalizing mezzes and main dishes. It's a really unique restaurant and a welcome addition to the ultimate London bucket list.
Head to a Ye Olde Worlde Pub – Like The Old Mitre
If there's one thing that London has in abundance, it's a traditional British pub – you can find a guide to my favourites here.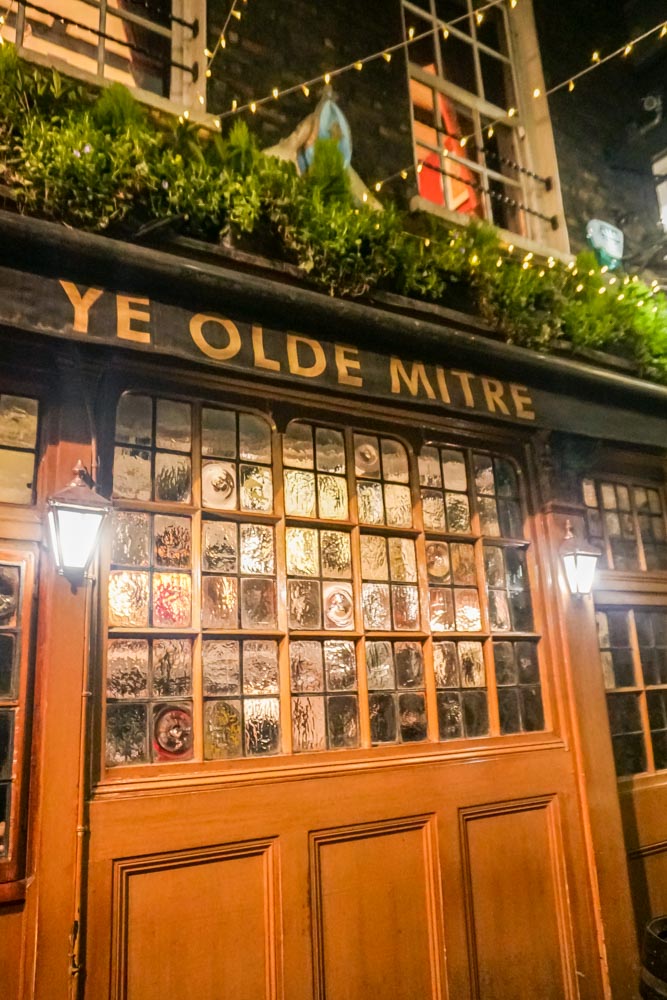 If you're visiting the capital for the first time, make sure you pop into the pub for a beer or two.
Dinner in a Tube at the Basement Restaurant
Ever wanted to dine in a vintage tube carriage? Of course you have.
Head to Supperclub, the 1967 tube carriage from the Victoria Line that now serves up latin-inspired fare. Think sweetcorn dumplings, ceviche, and pineapple sorbet, alongside a delicious array of drinks.
Step Back in Time at Cahoots Bar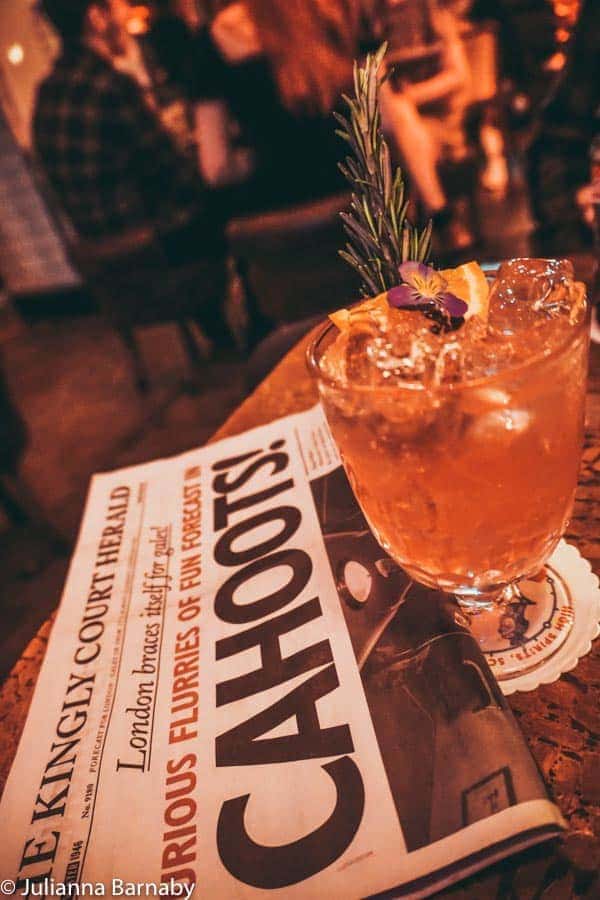 It's true, I wasn't the biggest fan of Cahoots when I visited (more down to the service than the actual bar), but I can't deny that it was a really fun experience once I was sat down.
This is a Blitz-themed bar that transports you back to 1940's Britain – it's extravagant and garish, but it's one for the London bucket list.
Sunday Roast at The Ship Pub in Wandsworth
You might not be able to get anywhere exotic this summer, but you can board The Ship Pub in Wandsworth and enjoy a classic Sunday roast overlooking the water.
Drink Indie-Produced Beers and Ciders at The Southampton Arms
This is another pub to add to your London bucket list. The Southampton Arms offers over 18 beers and ales at a time, including some brilliant indie and craft beer picks.
The interior is casual – this is a no fuss British pub that does what it sets out to do (incredibly well, mind you).
Bread Making at Bread Ahead
What's better than eating bread? Not a lot, but eating fresh bread you've made yourself just pips it to the post.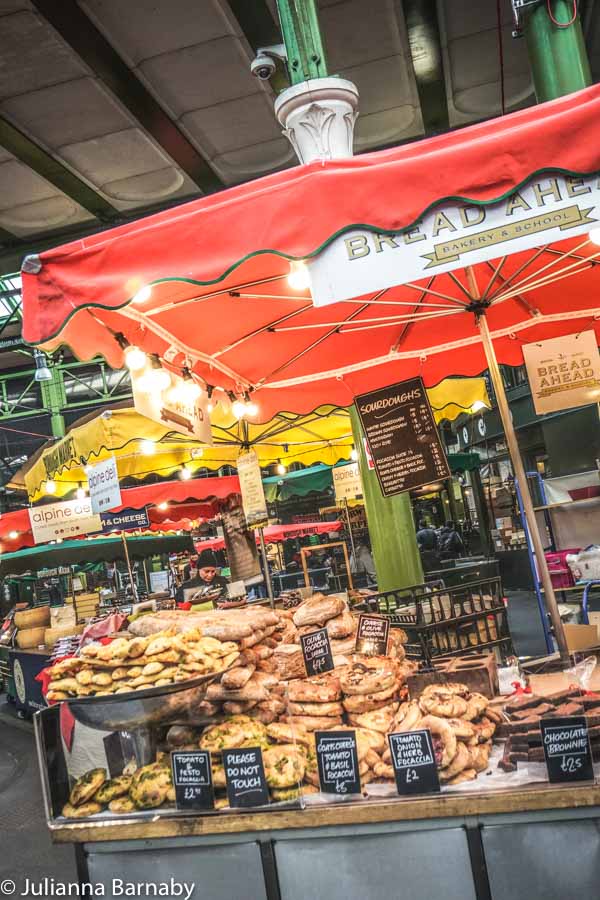 Bread Ahead hosts bread workshops so you can learn to make your own fluffy loaves – there's even a doughnut workshop available if you have more of a sweet tooth.
Feast on Pakistani Food at Tayyabs in Whitechapel
Now, Pakistani food is not on everyone's radar. But, when you know where to go, London has some incredible spots.
Tayyabs is one of my all-time favourites, serving up all the dry meats, dhals, and grilled dishes you could possibly ask for.
Have some Proper Pie & Mash
Pie and mash might as well be a British food group, we consume so much of it.
There's plenty of places you can grab yourself a proper plate of scran, but I recommend Arment's as one of the most iconic in the capital.
Cool London Markets You Need to Visit
Visit Borough Market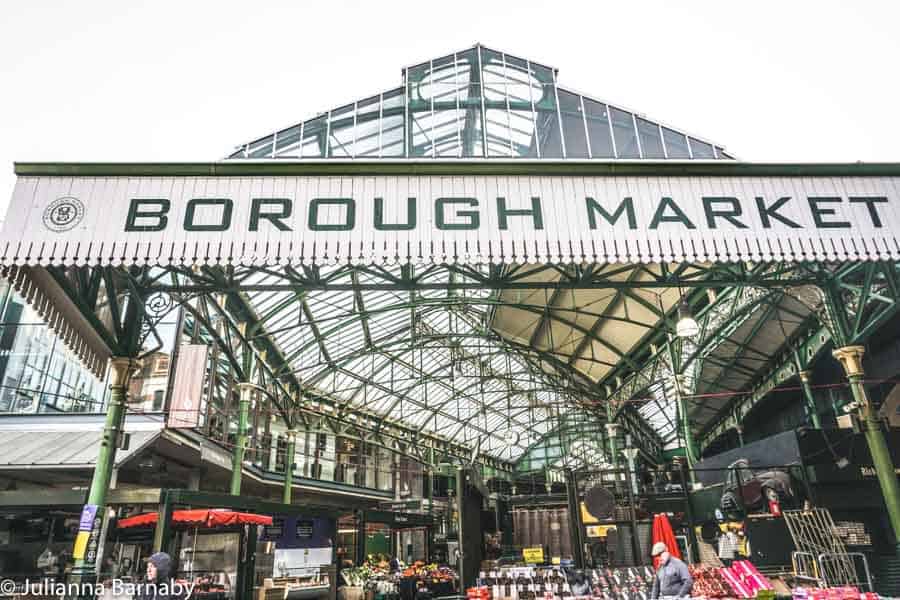 Borough Market is the best-known of London's ever-growing foodie markets.
An impressive collection of independent traders and artisans, the market spills out into the courtyard during the weekends and is a feast for all foodies.
Go with plenty of cash and lots of bags for goodies to bring home with you. It's also one of London's best Christmas markets – bursting with gastronomic treats.
Read More: The Insider's Guide to Visiting Borough Market
Feast at Maltby Street Market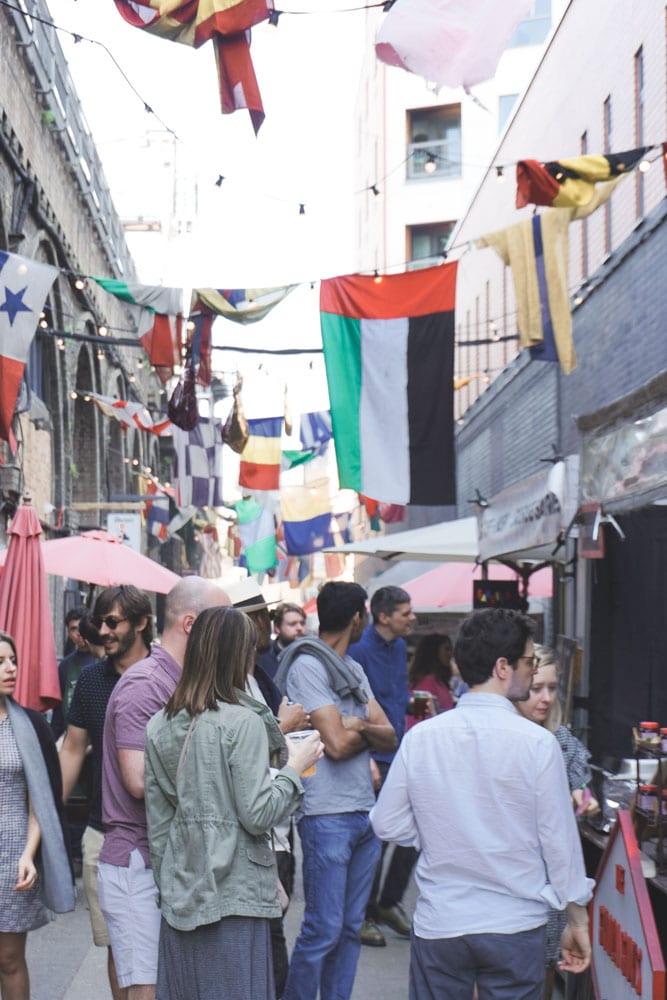 Maltby Street Market burst onto London's foodie scene less than ten years ago but has already established itself as one of the best food markets in London. Steak and chips, raclette, cupcakes, vegan hot dogs – you name it, you can find it.
Read More: Why You Need to Visit Maltby Street Market in Bermondsey
Columbia Road Flower Market
The quirky environs of Columbia Road in Shoreditch burst into life on Sundays with the Columbia Road Flower Market. It's hectic, smells wonderful and so much fun. I dare you to resist buying yourself a little treat.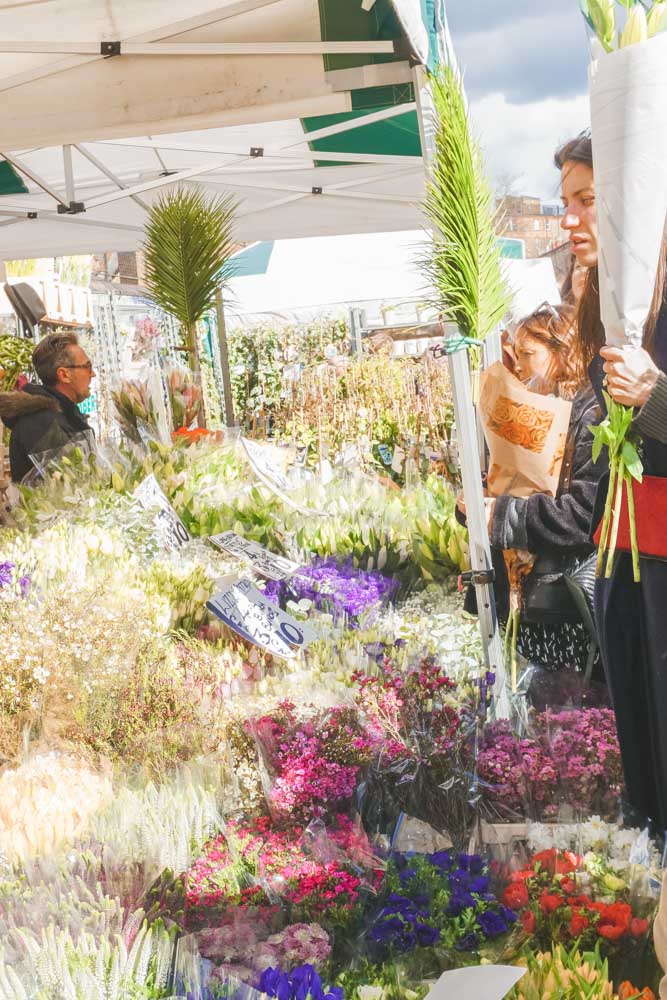 Explore the Alternative Scene at Camden Market
Camden Market is one of the most iconic in the capital.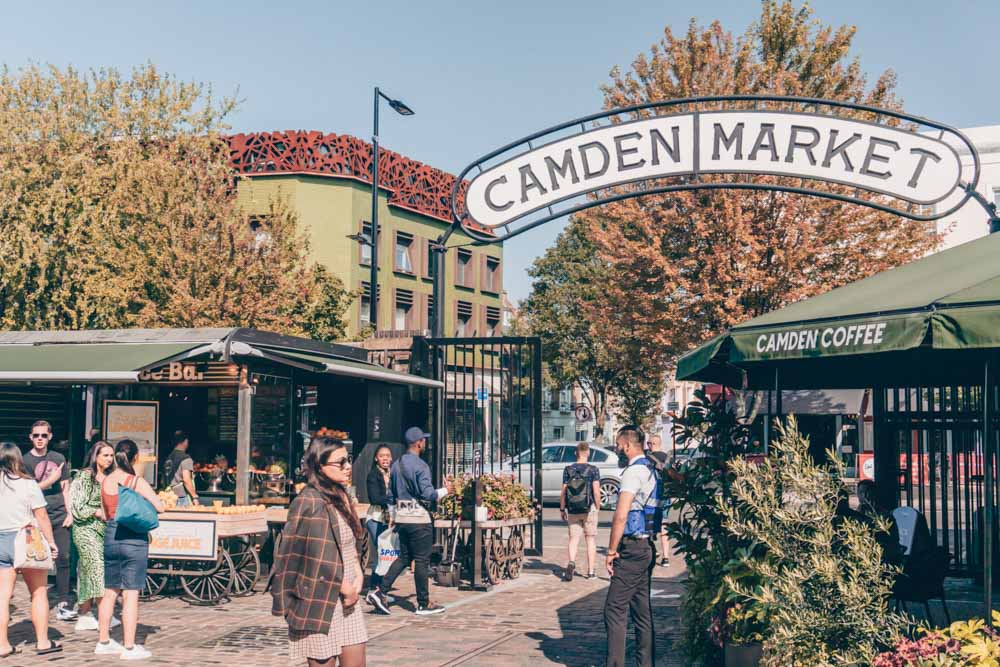 Filled with tourists and locals alike, there are plenty of stalls where you can buy handmade crafts, books, and, my favourite, chow down on some of the best street food in London.
If you're visiting the city and want to get a real feel of the cool undercurrent that runs through the capital, add Camden Market to your summer London bucket list.
Ooze Hipster Cool at Broadway Market
Be transported back in time with this brilliant Victorian street market in Hackney.
Clothing, crafts, gifts, and more are all on offer here – if you're visiting the city for the first time, it's a great way to immerse yourself in British culture.
Shopping in Spitalfields Market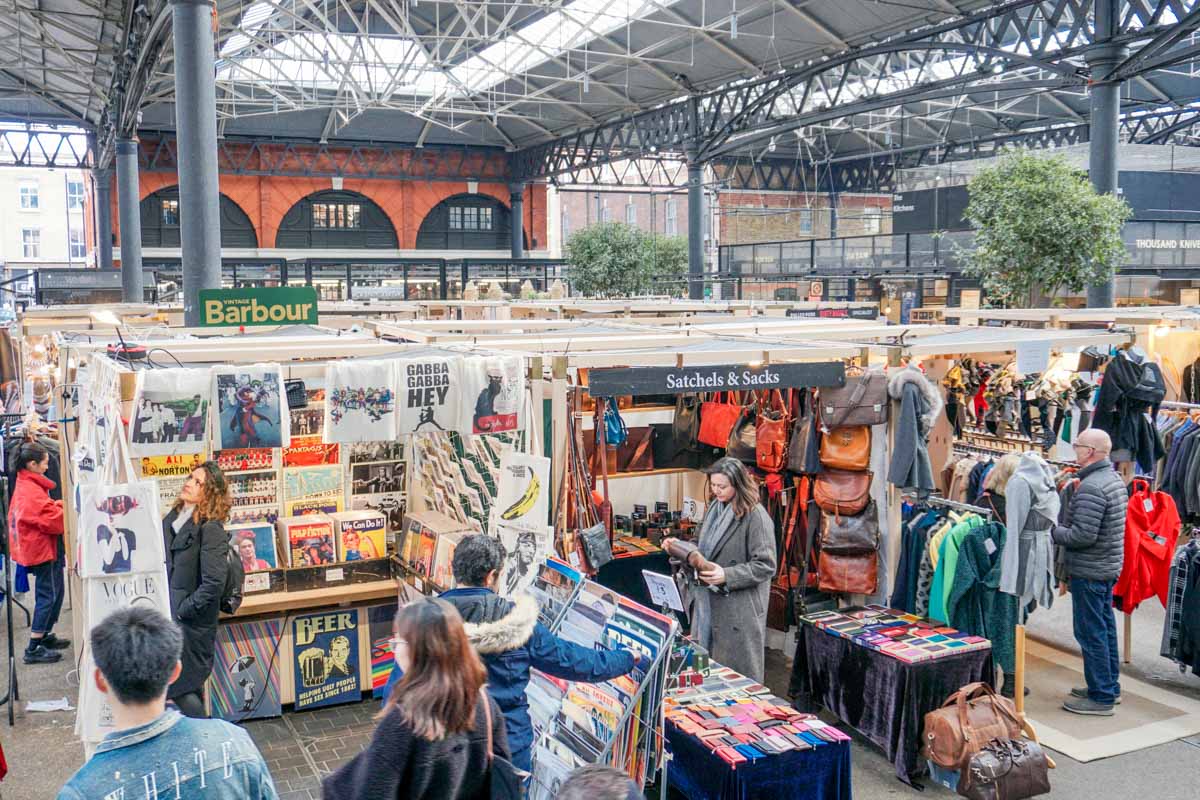 One of the most vibrant markets in London can be found in Spitalfields.
Great eats, talented artwork, and unique fashion items are all on offer here – what more could you possibly want?
New Covent Garden Flower Market
New Covent Garden Flower Market is one of the best places to visit if you're after some fresh flowers.
Whilst it's one of the lesser talked about markets in the capital, add this one to your bucket list if you want to escape the heavy crowds at some of the other market offerings.
Petticoat Lane Market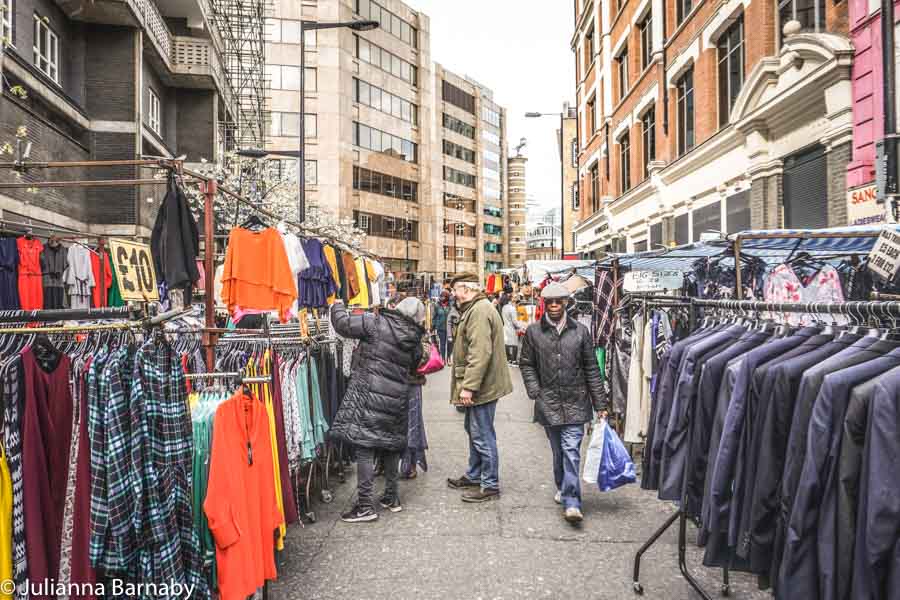 Another Spitalfields option is the aptly-named Petticoat Lane Market. Set over two adjacent streets, it's the perfect place to pick up some indie fashion options.
Be aware that if you're looking to visit, Wentworth Street is open Sunday- Friday, and Middlesex Street Market is open on Sundays.
Go Shopping on Leather Lane
Foodies will absolutely love Leather Lane Street Market in Holborn, which has been running now for over 400 years.
From burritos to falafel, there's something here for everyone, although you'll need to fight your way through the office workers that gather here for lunch.
Parks & Outdoor Spaces
See the Flowers at Kew Gardens
London's largest UNESCO-heritage site, Kew Gardens has one of the most diverse botanical collections in the world. There's always something new to discover – it's large so be sure to spend the whole day exploring.
Hyde Park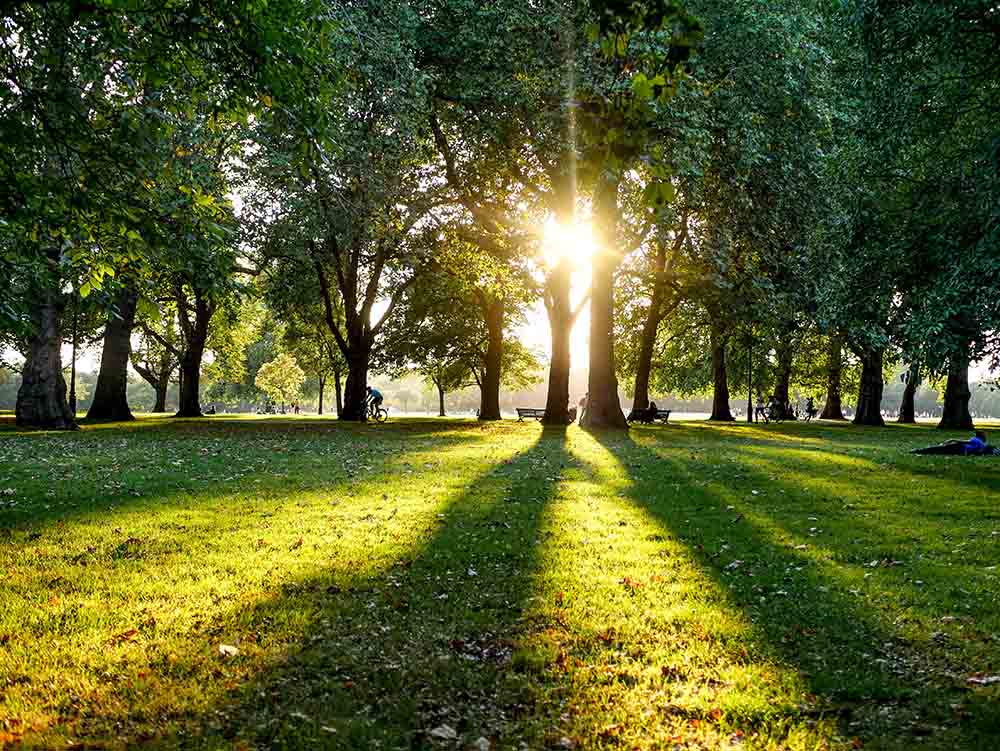 If St James's Park is my favourite Royal Park, Hyde Park comes a close second. The large park is the perfect place for a picnic (perhaps with a well-chosen hamper from Fortnum's?).
Watch the impassioned speeches at Speaker's Corner, go for a lazy row on The Serpentine Lake, watch as flocks of parakeets flit between trees and soak up one of London's loveliest outdoor spaces.
Want to see something slightly more macabre? Visit the Hyde Park Pet Cemetery.
Deer Spotting in Richmond Park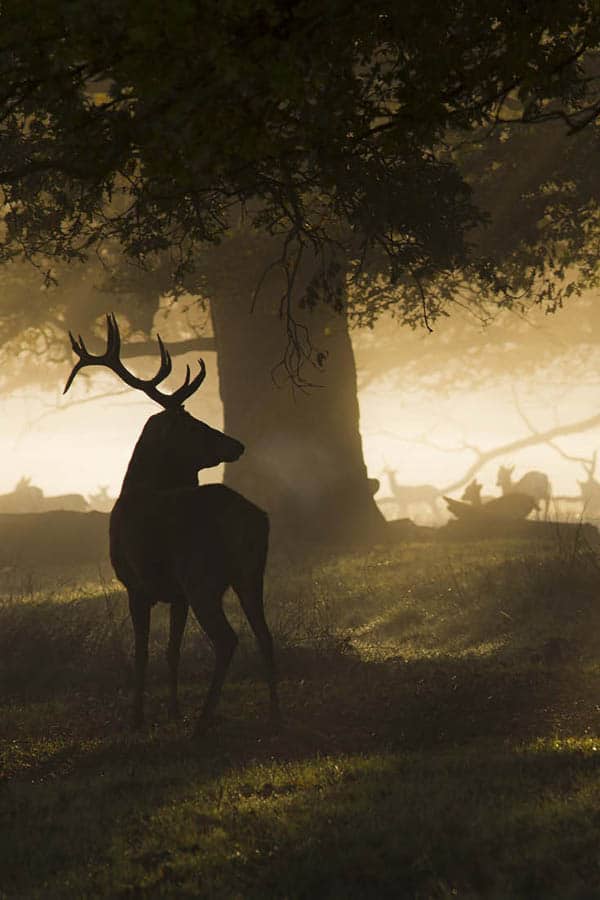 Richmond Park is both a royal park and a national nature reserve. Set in leafy Richmond, the park is home to over 600 deer – a tradition that started in the 17th century. Hop on the train and set off for a walk around the park – it's difficult to believe you're still in a city.
Read More: Exploring Richmond Park – The Gorgeous Deer Park in London
Go for a Walk in Epping Forest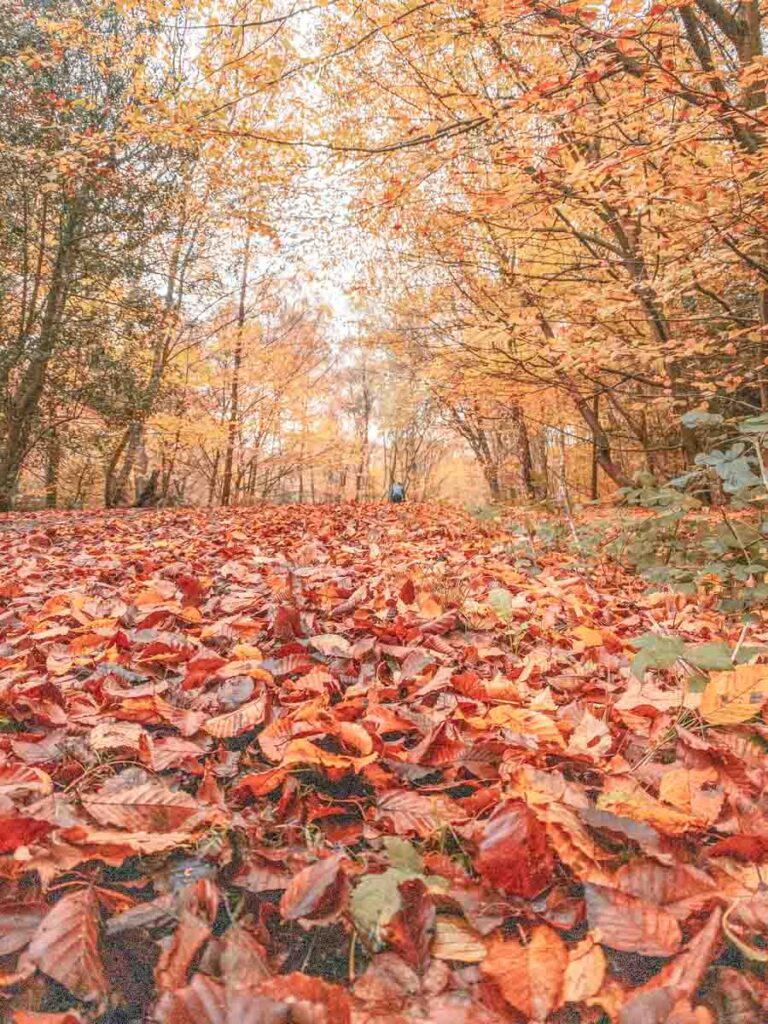 If busy city life gets a bit too much, you can always rely on a forest walk to perk you right back up. A highly welcomed addition to any London to do list.
Luckily for you, I've written about my favourite walks in Epping Forest here.
Hang Out with the Lovvies at Primrose Hill
One of my favourite areas in the capital has to be Primrose Hill.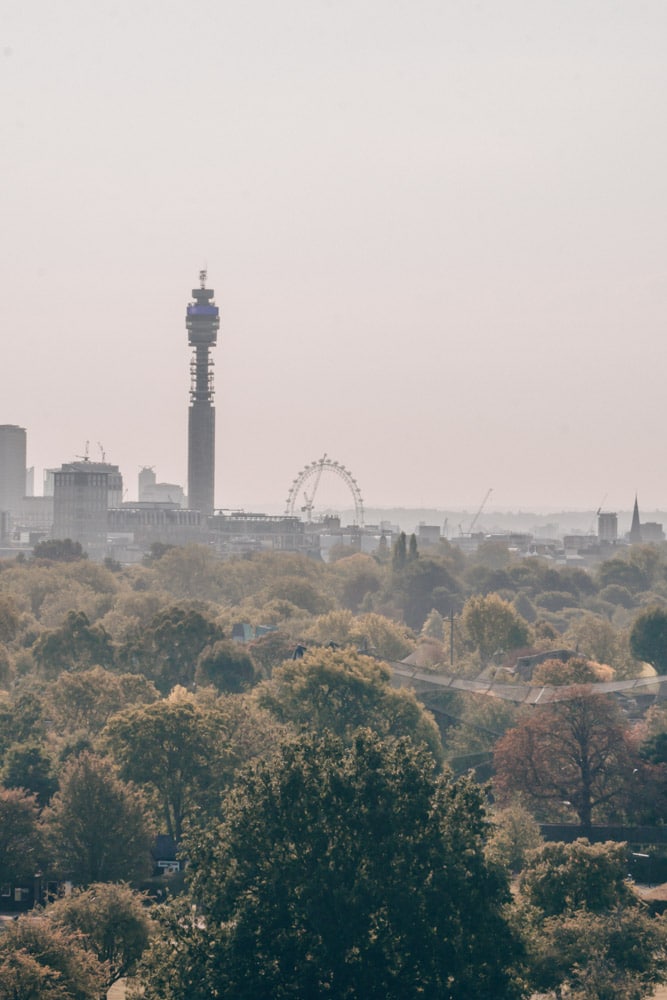 With stunning views from Parliament Hill on Hampstead Heath, charming cafes to ponder over a coffee, and all the romance of a Keats' poem, it's no wonder that this spot is so popular with celebs.
Picnic on Clapham Common
I am a huge fan of picnics. This city can be notoriously expensive, so anything that costs less than a fiver (or more, if you want to go all out) is a big YES from me.
Head to Clapham Common for an afternoon of chilling under the sun – pack a beer or two for a really good time.
Hunt the Dinosaurs in Crystal Palace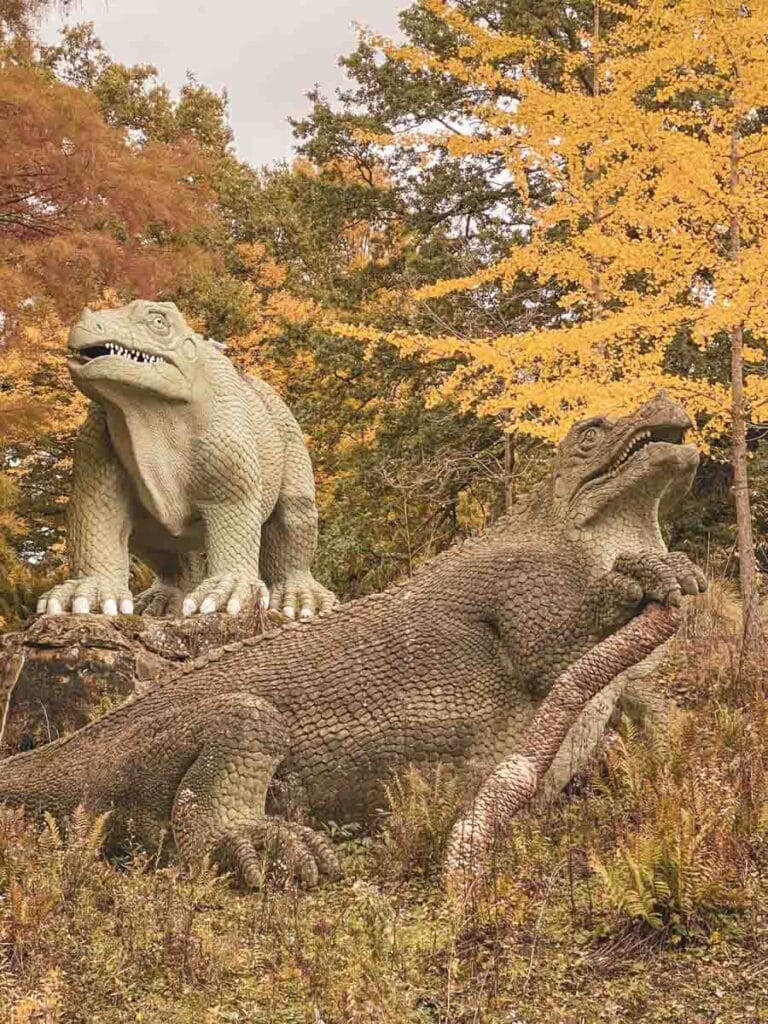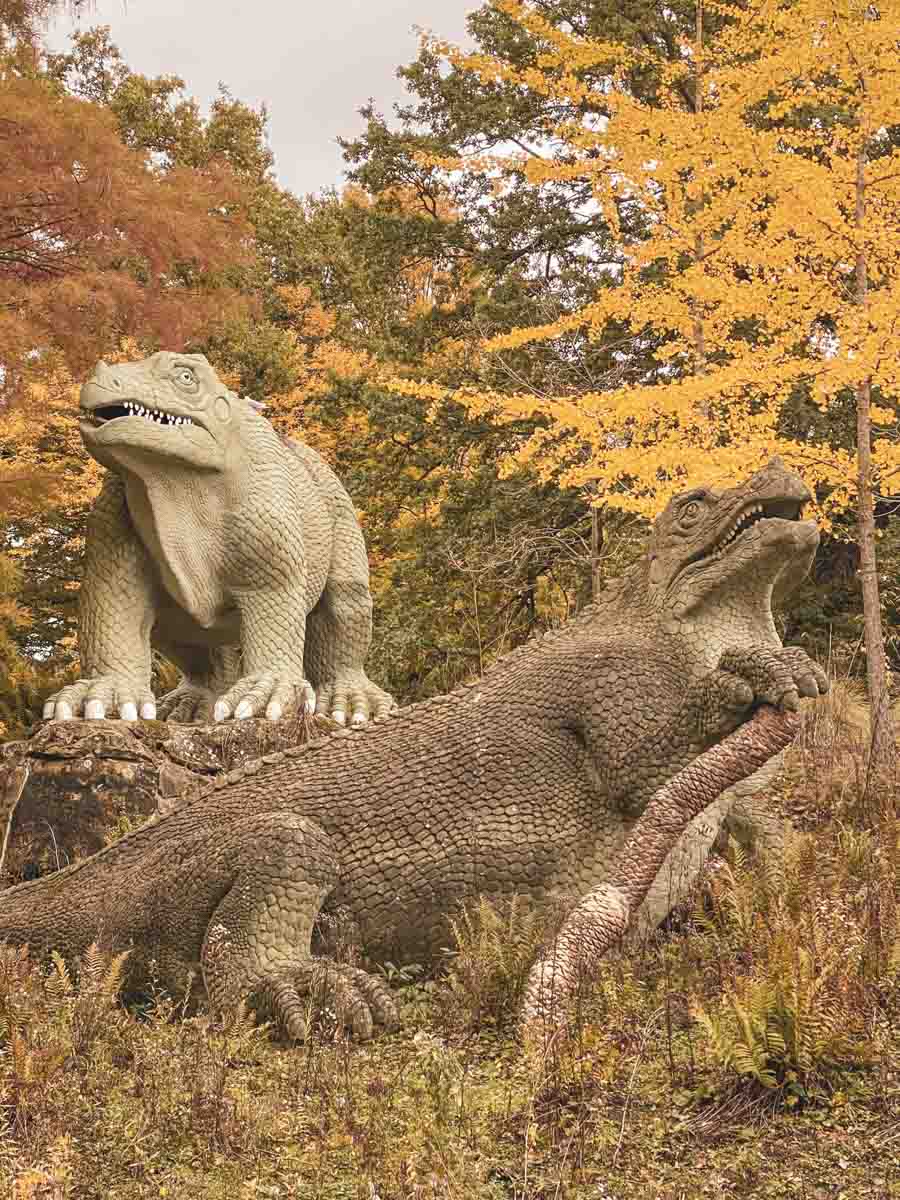 This is one of the quirkier things to do in the capital. Head to Crystal Palace and take a wander around the park to spot these weird creatures.
It's definitely not a must-do for first time visitors, but it's worth adding to the London bucket list just for the sheer absurdity of it.
Watch the Wildlife in the Wetlands Centre
This is a brilliant one if you've got kids with you – they will absolutely love spotting the birds at the Wetlands Centre.
Aside from seeing all the wildlife, the centre is home to some beautiful walks – particularly lovely if the weather plays ball.
Visit the Peacocks & Kyoto Gardens in Holland Park
You'll struggle to find a park more beautiful than Holland Park in London – although, that's not through lack of pretty parks, it's just that Holland Park is unreal.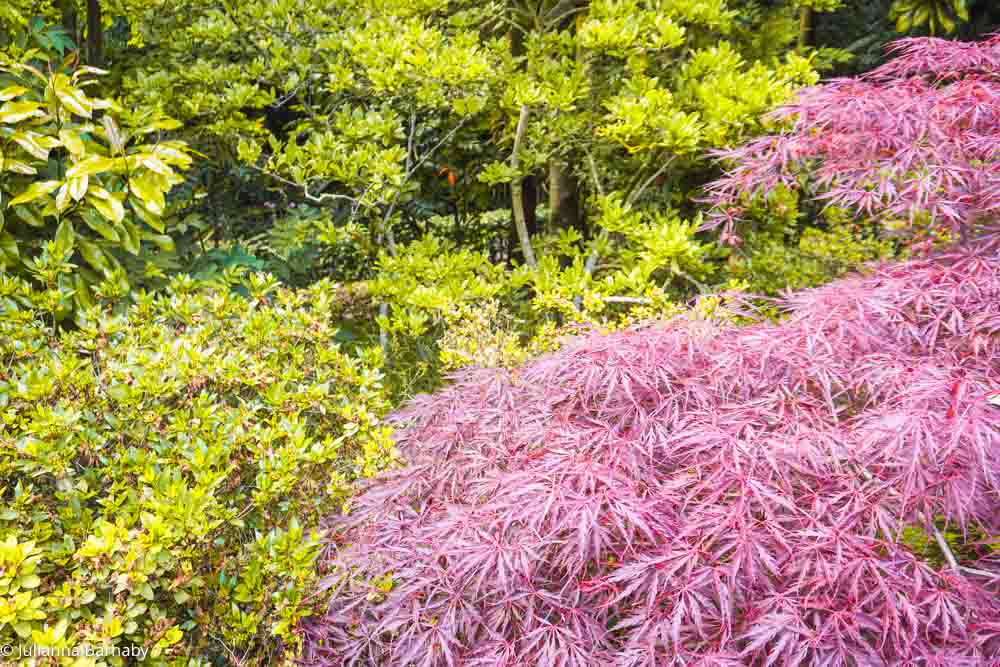 From the beautiful pagoda and surrounding Japanese garden to the peacocks that call the park home, there's loads to see here.
Learn about Herbology at the Chelsea Physic Garden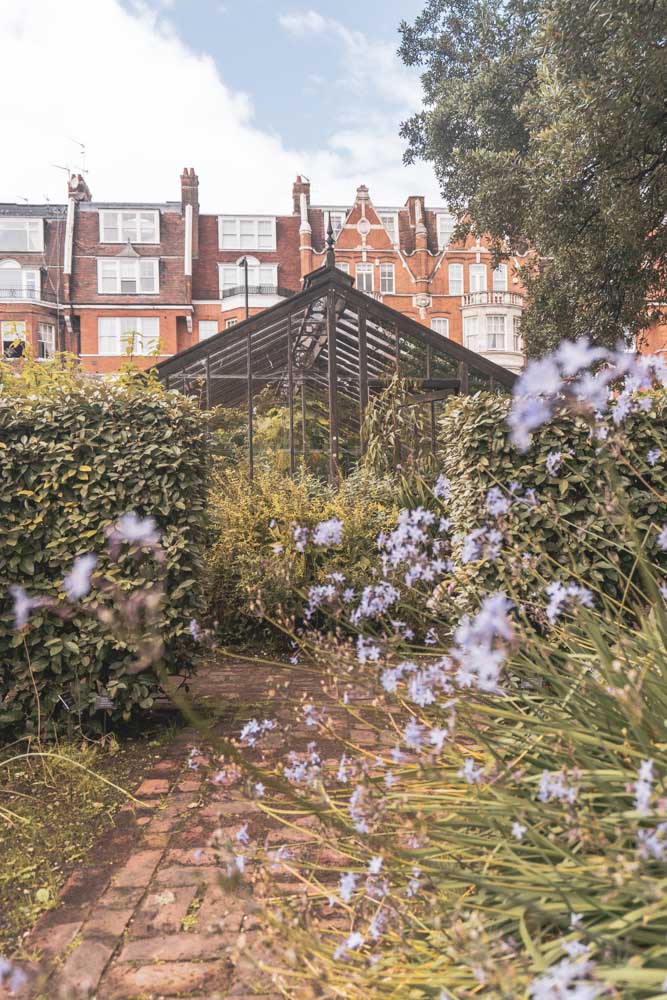 Hidden away behind a red wall facade lies the Chelsea Physic Garden, a haven of all things botanical.
Despite its small 4 acre space, you could spend hours exploring the garden – whether you have a keen interest in plants or just want some cute Insta pics, add this to your London bucket list.
Active Things to do in London
Walk Over the O2 Arena
How does strapping yourself to a harness and climbing over the top of the O2 Arena in Greenwich sound? Urban mountaineering over an iconic London landmark sounds like exactly the kind of thing that needs to go on your London bucket list.
Go Swimming in the Hampstead Heath Ponds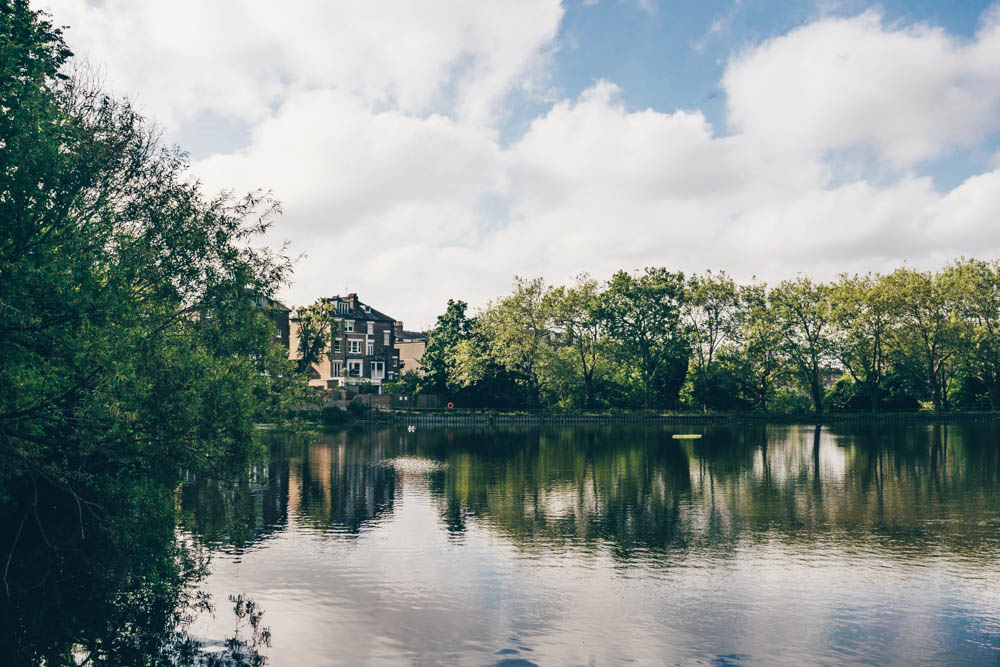 You're either the kind of person that's into wild swimming… or you're not. Swimming in the ponds at Hampstead Heath is a London classic.
I'd advise you save it for summer unless you have a particularly masochistic streak.
Go Stand Up Paddleboarding on The Thames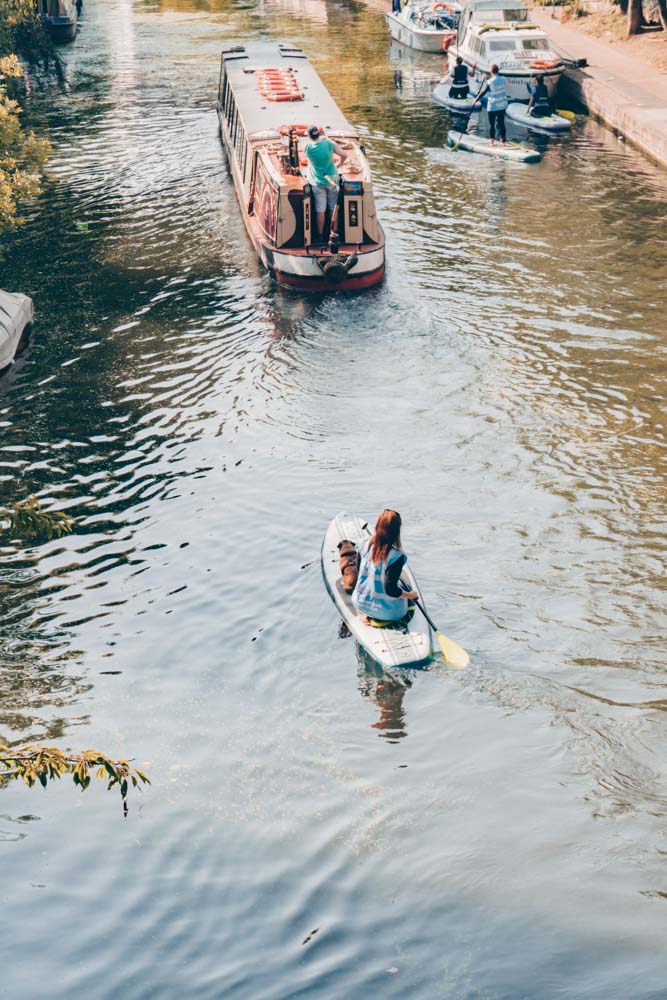 Old father Thames is the beating heart of London – so why not see it from a different angle and go stand up paddleboarding along its waters? Active 360 run cool SUP adventures from Kew and Putney – time to test your balancing skills.
Swim in Brockwell Park Lido
This is one of the best spots for outdoor swimming in London
You're not short for places to go outdoor swimming in London, but Brockwell Park Lido is one of my favourites in the capital.
Swim a few laps, or chill by the pool, it's up to you. All set against a leafy green backdrop.
Rowing the Serpentine in Hyde Park
Loads of people have visited Hyde Park, that's nothing new. But how many people have rowed across Hyde Park? I bet you it's a lot less than you think.
Prepare for an afternoon of fun and LOL's as you try to navigate the water with friends.
Pretend You're an Olympian at the London Aquatics Centre
With the Tokyo Olympics easily one of the highlights of Summer 2021, make your way to the London Aquatics Centre and try olympic swimming out for yourself.
Whilst I can't guarantee you'll make it to Paris 2024, it is a great way to spend an afternoon in the capital.
Go Horse Riding on Wimbledon Common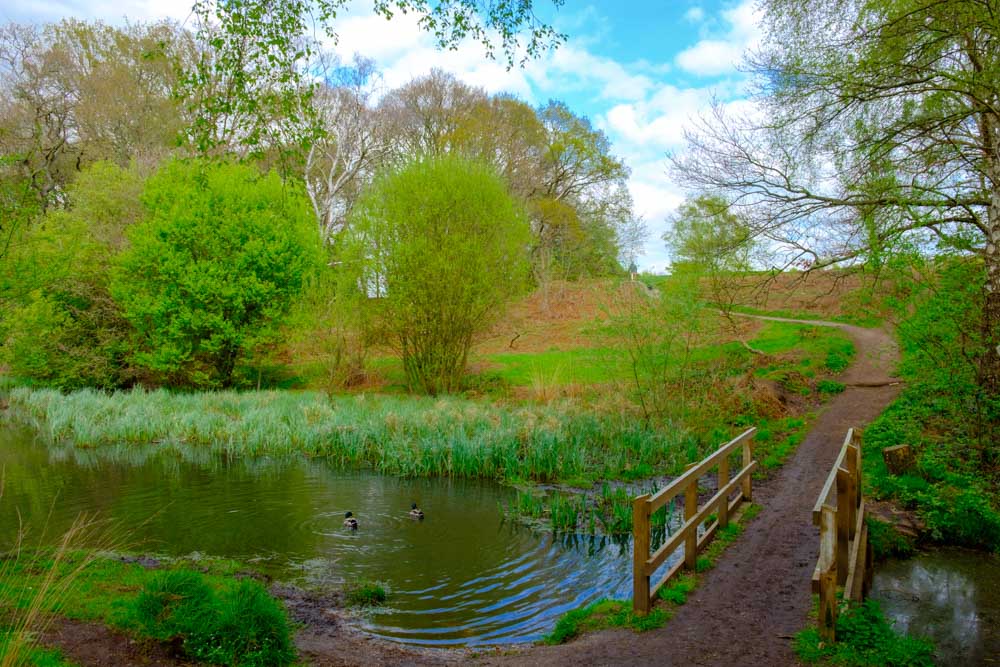 Whether you're a seasoned professional or a newbie to equestrianism, horse riding is a really cool thing to add to your summer London bucket list.
Make your way across Wimbledon Common on your noble steed, and take in the pretty, green views of the park.
Go Ape in Battersea Park
Go Ape isn't exactly unique to London, but it is a brilliant activity to get involved with while you're in the capital.
If you've exhausted all the museums and galleries you can and need to let off some steam, strap yourself in and take to the ropes that hang above Battersea Park. Brilliant fun for the whole family.
Non-Touristy Things to do in London
Walk Along Regent's Canal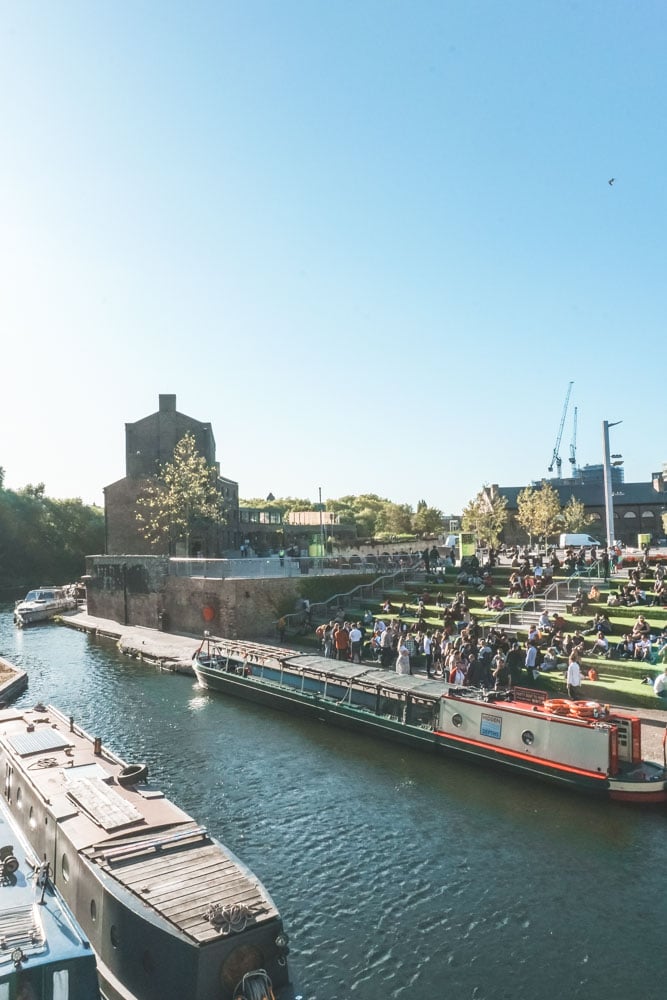 A peaceful stretch of water in central London? You might think that it sounds impossible but it really does exist.
Regent's Canal is hidden away in Paddington and runs to Camden – hop on a narrowboat and float upriver or take a leisurely walk to see a completely different side of London.
Read More: Exploring Little Venice, A Different Side of London
House of Minalima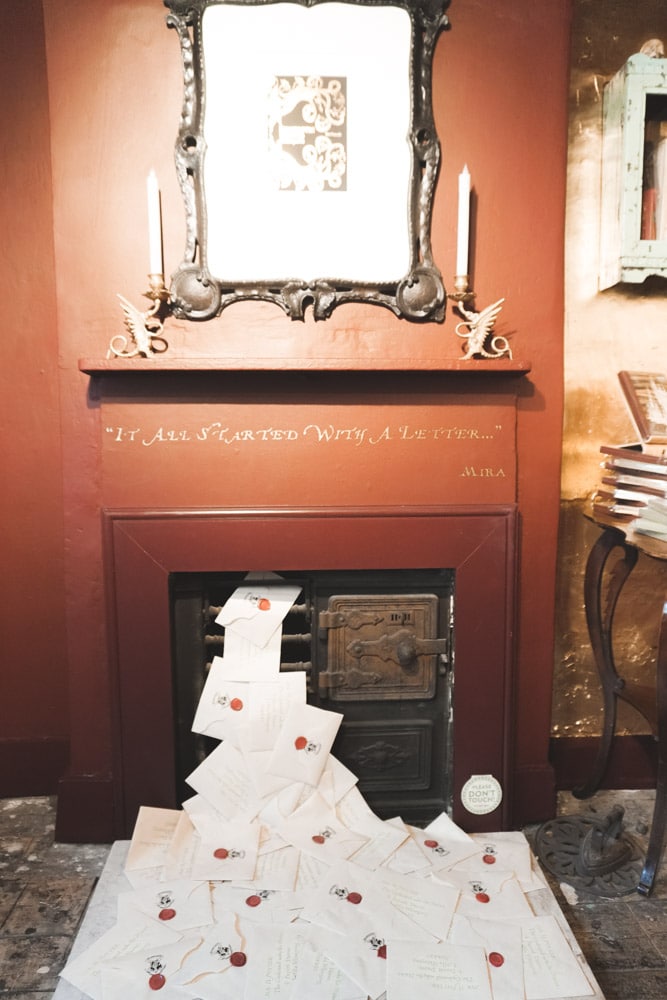 Harry Potter fans, it's time to get excited. The House of Minalima is a graphic shop come magical emporium dedicated to artworks based on the Harry Potter and the Fantastic Beasts series. Time to go and purchase your copy of the Quibbler? Totally.
Read More: Why You Need to Visit the House of Minalima
See the Impressive Conservatory at The Barbican
Want to take a peek at the second-largest conservatory in London? (The only acceptable answer to that is hell yes!).
Make your way to the concrete jungle that is The Barbican Centre and hunt out the conservatory. Brimming with tropical plants, the light-filled atrium is about to become one of your new favourite spots.
Read More: The Barbican Conservatory: How To Visit London's Hidden Gem
Visit the Olympic Park Slide
You've probably seen the video of the giant red contraption in the Olympic Park, but did you know you can have a go on it?
If you're feeling brave enough, add a ride on the giant helter-skelter to your London bucket list.
Swing by Little Venice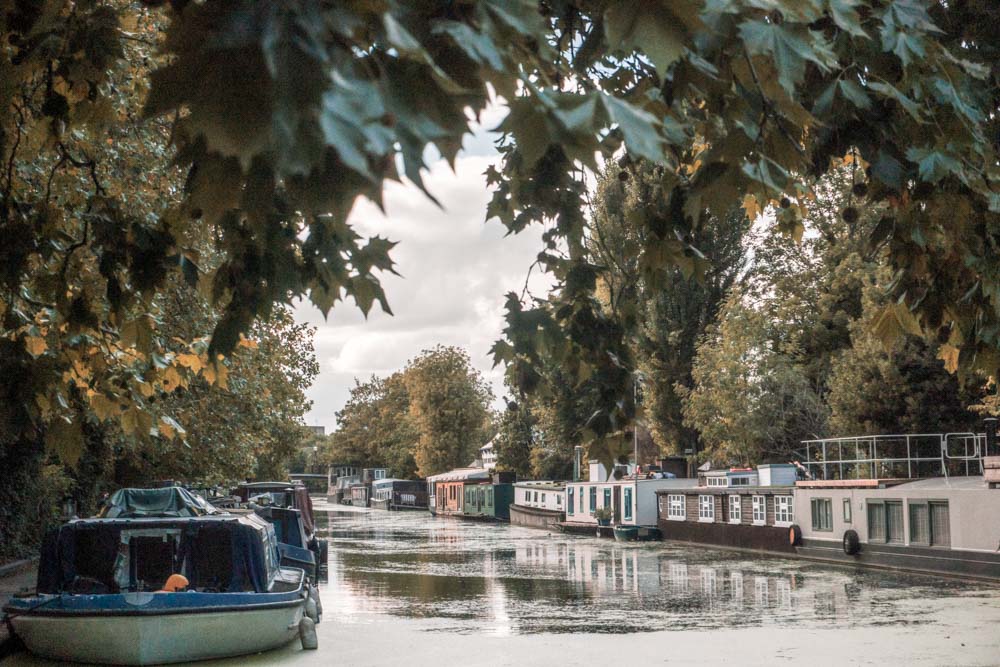 Located in the leafy Maida Vale area, a trip to Little Venice is highly recommended.
Take a boat trip down the canal for the ultimate peaceful experience – and keep your eyes peeled for a gondola or two.
Visit Alexandra Palace
Alexandra Palace is a stunning grade II listed building in North London.
Whether you want to just explore the palace and its gardens or fancy attending an event, there's lots on at this palace that make it worth adding to your London bucket list.
Enjoy the Gothic Architecture at Strawberry Hill House
There's only one word to describe Strawberry Hill House – breathtaking.
From red and gold walls adorned with portraits to spiralling staircases that ooze magnificence, there are so many reasons to make the trip to Strawberry Hill House.
Visit the Spitalfields Urban City Farm
If you want a taste of rural life, but don't want to head too far from the capital, I've got the perfect option for you.
Spitalfields Urban City Farm allows you to get up close and personal with some seriously cute farm animals – bring the kids along, they will love it.
Head to an Abandoned Tube Station – Aldwych on The Strand
Eerie? Yes. Cool? Also yes.
Although it's soon to be redeveloped, explore Aldwych on the Strand before it's too late.
Go Underground in the Mail Rail
This is a fun one for the London bucket list.
Explore the underground tunnels of London Post Office Railway on a mini train that takes you between sorting offices.
You'll get to learn all about 100 years of history, as well as getting exclusive access into the unchanged platforms.
Make Your Way Through the Abandoned Corridors in Euston
Join the London Transport Museum for a tour of the underground labyrinth that was once used by travellers. The tunnels remain untouched, giving this tour an eerie, but impressive, feel.
You'll get to explore the corridors that were abandoned for decades.
Cool Things to See in London: Just for Fun
Visit the Harry Potter Studio Tours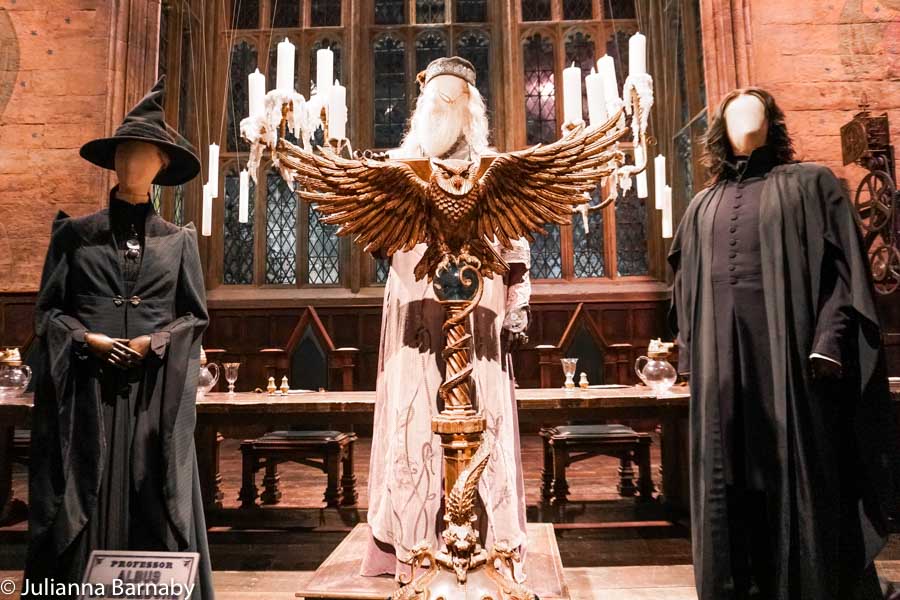 If you're a Harry Potter fan, you need to get to the Warner Bros Studio tours pronto. I'll admit, this is one of my favourite spots – all of the sets and costumes from the films in one absolutely magical tour. Get your capes and wands at the ready – you won't want to miss it.
Read More: Planning a Totally Magical Trip to the Harry Potter Studios
Visit Chinatown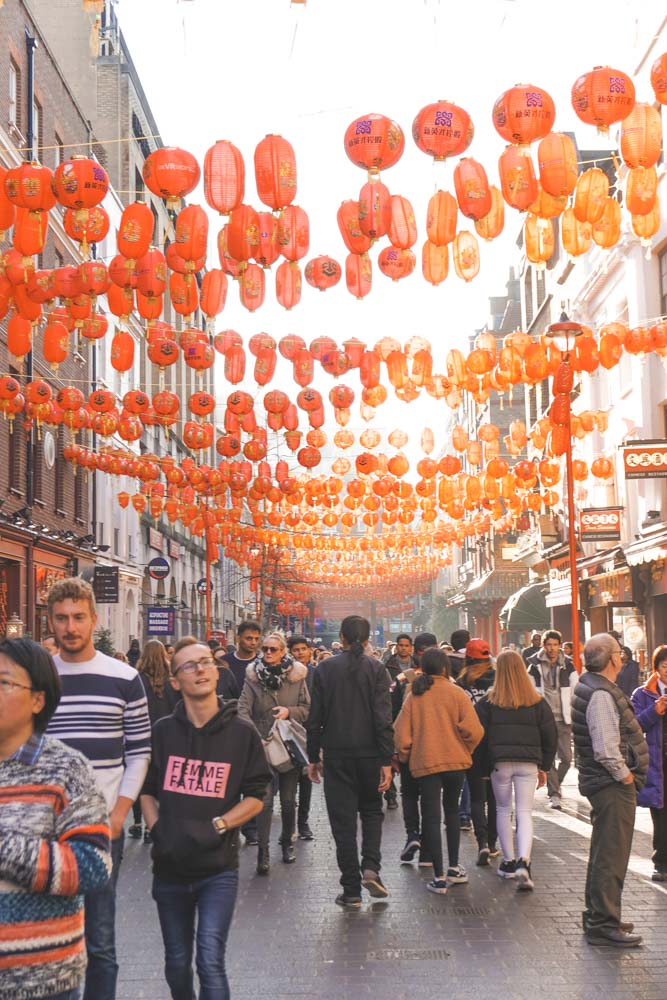 Tucked into a small area of just three blocks, Chinatown packs a big punch with its hectic assembly of shops and restaurants.
Unashamedly boisterous, there are actually some great Chinese restaurants here amidst the tourist-bait traps. It goes without saying that it's also the place to celebrate Chinese New Year in the capital too.
Read More: The Insider's Guide to Chinatown
Step into a World of Neon at God's Own Junkyard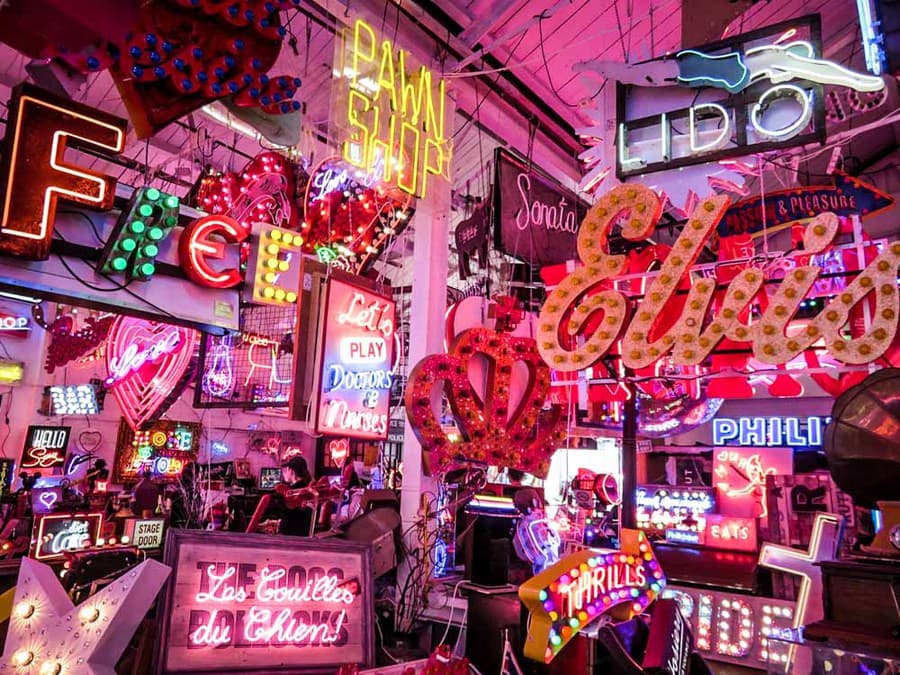 OMG. The first time I visited God's Own Junkyard in Walthamstow it was like walking into a neon-fuelled dream.
The junkyard is the personal collection of a third-generation neon signmaker Chris Bracey. Bracey's curation of neon signs old and new is one of the quirkier things to see in London – go visit asap.
Immerse Yourself in the Crystal Maze
Tapping into a whole generation's obsession with the electrifying Crystal Maze TV programme, The Crystal Maze live gives you the opportunity to take on the challenge of the maze. It's SO MUCH FUN. From the moment you don your brightly-coloured bomber jacket, you immerse yourself in a world in which wits, stealth and agility reign supreme.
Hang out on Carnaby Street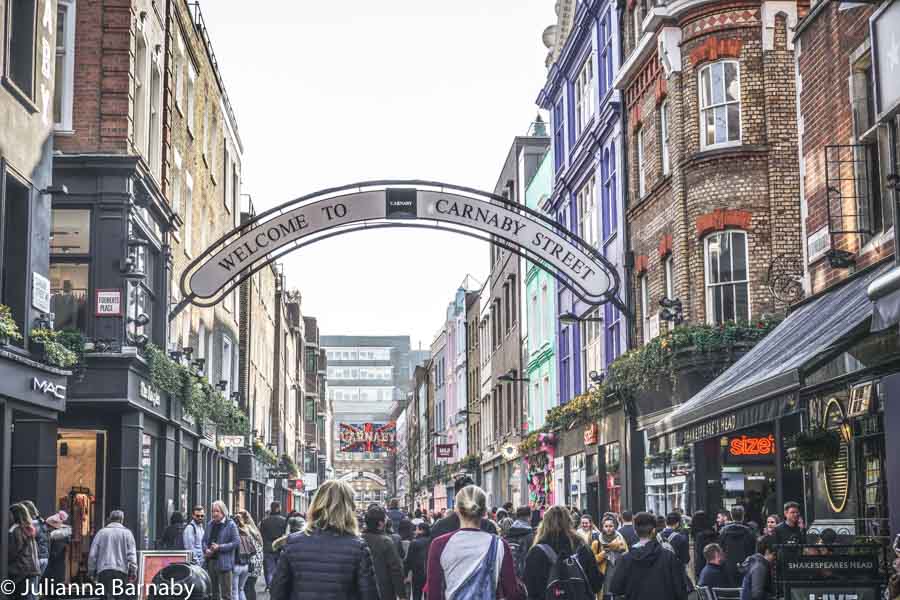 Do as the locals do, ditch the over-touristy Oxford Street and head to nearby Carnaby instead.
Brilliant shopping spots, restaurants, and cafes, as well as cool pop-ups await.
Go Bowling at the All Star Lanes
Wondering what to do if it's raining? Very likely. If you fancy something fun, head to a bowling alley – I recommend All Star Lanes.
There's a few dotted throughout the capital, so you won't be too far from one wherever you are.
Shop in Colourful Neal's Yard
Another place that you have probably seen multiple times on your Insta feed.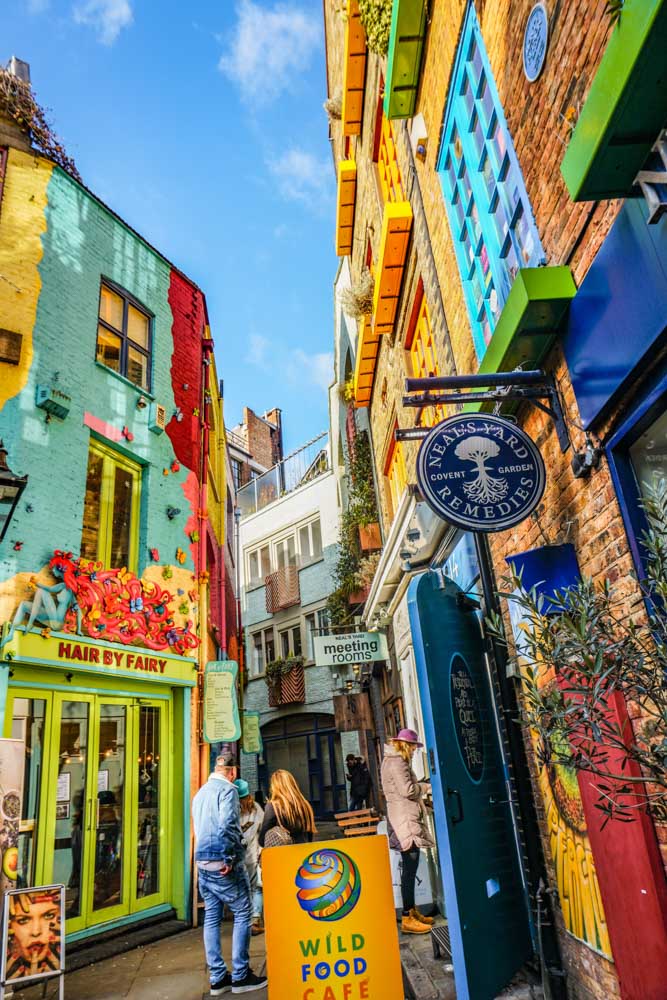 Many people opt for Covent Garden, but you should head to the nearby Neal's Yard instead. Filled with brilliant independent shops, cafes, and restaurants – there's everything you could want here, and much, much more.
Spend an Afternoon in Notting Hill
No two afternoons in Notting Hill are the same.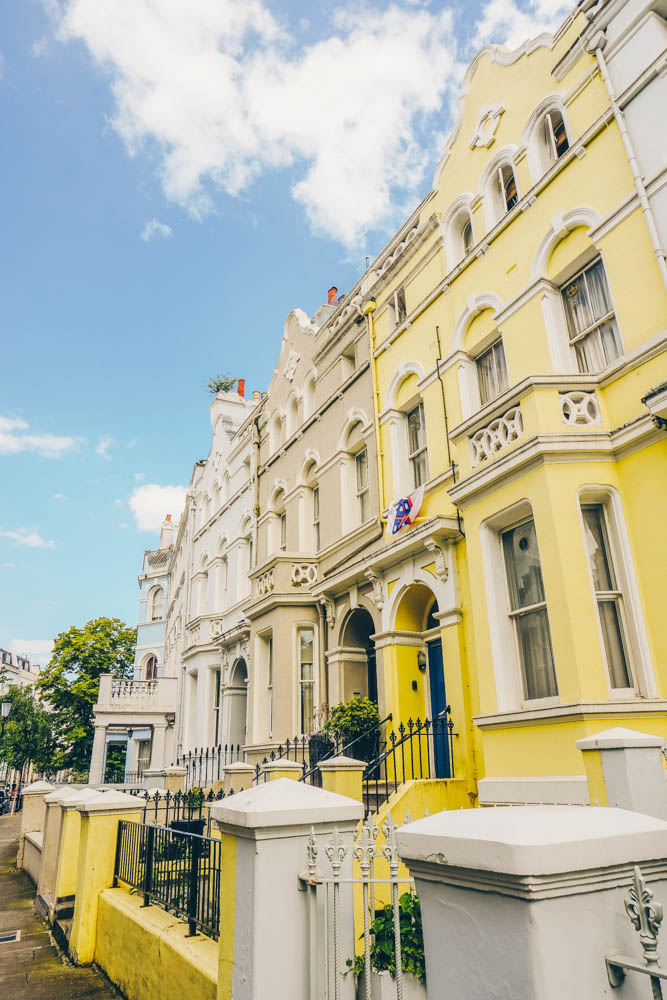 Whether you want to spend an afternoon exploring the quirkier spots in the area, or just fancy whiling the hours away in a cool bar, it's up to you.
Catch the Train for Hogwarts on Platform 9 ¾
London is filled to the brim with Harry Potter filming spots.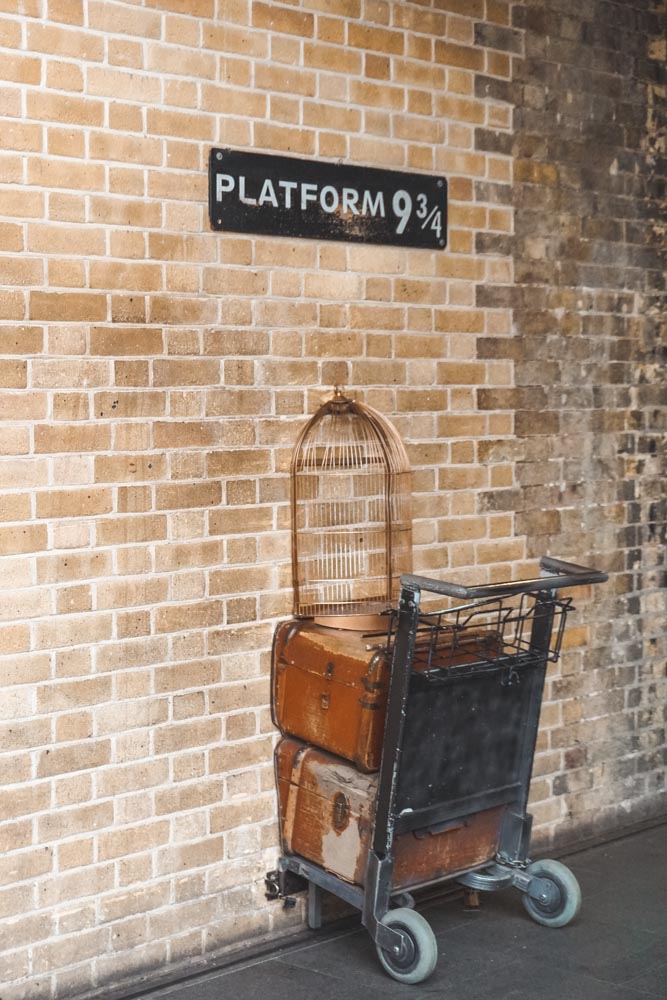 Have you ever been to the capital if you haven't taken the cheesy platform 9 ¾ pic? I don't think so. Get yourself there and to the other brilliant spots and live out your wildest wizard dreams.
Navigate Your Way around The Tube
Tell this to a Londoner and they'll laugh in your face. But for a tourist, there's no greater feat than successfully making your way from A to B on the tube.
London is pretty walkable, but you should make sure to hop on the tube a couple times during your trip for the ultimate experience.
Pit Your Wits against an Escape Room
There is just something so fun about an escape room. I love how you begin confident, and slowly descend into a frenzied mania as you struggle to beat the clock.
You can find them dotted across the city, but London Escaped is a pretty good one – the Jack the Ripper one is highly recommended. Discover London's best escape rooms here.
Party all Night in Fabric
The most iconic nightclub in the capital. If you love to party, add Fabric to your London bucket list right this instant.
With 3 massive spaces hosting brilliant DJ's, this is the best place for all things D&B, techno, and house.
Whew, what a whopper. The ultimate London bucket list – over 150 things to do in London. Because if you are bored of London, you are truly bored of life…
London Tips: Read More
London Bucket List Map
Love this? Save and share on Pinterest.