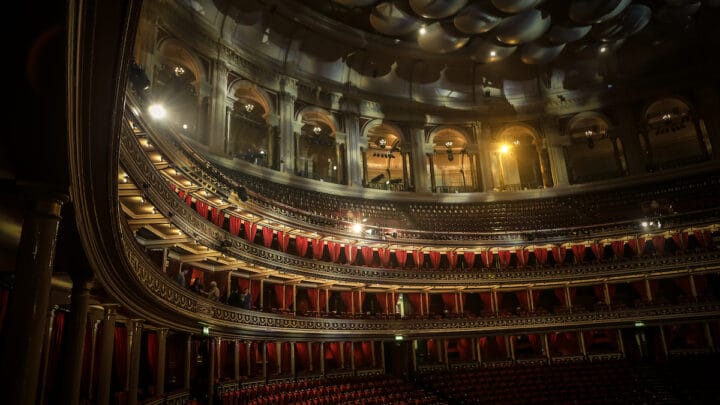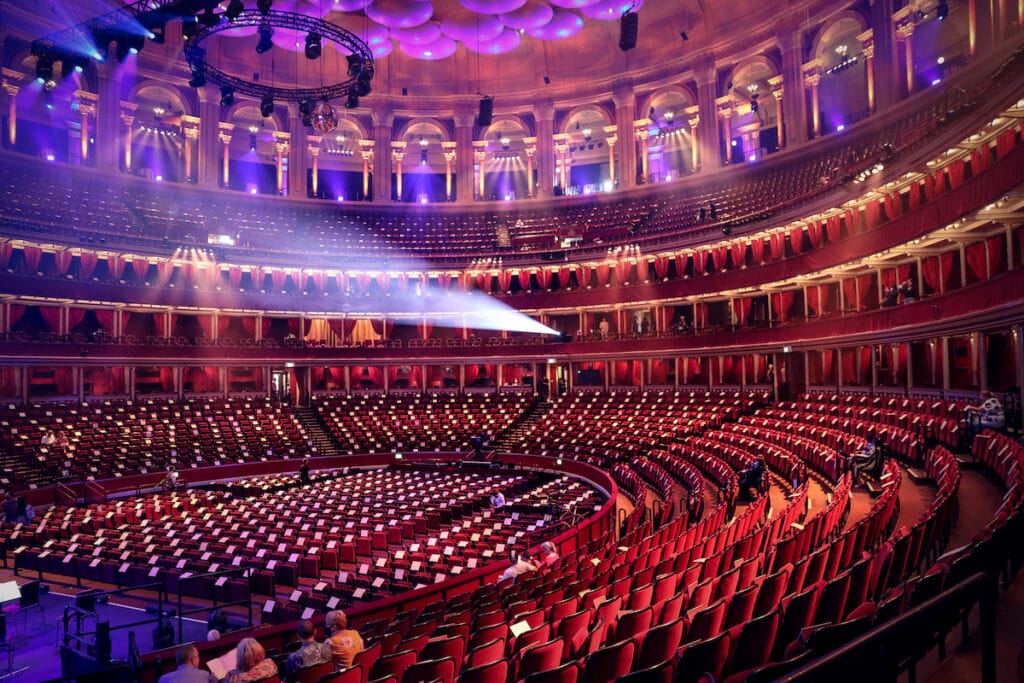 The world's greatest classical music festival returns to London this summer – these are The Proms events you do not want to miss.
We don't mean to brag, but London is a hella cool city.
Don't believe us? Take the fact that the city has managed to take a series of classical music concerts (which can quite often be a bit of a snoozefest) and turn it into a major highlight on the British calendar.
The Proms are running between 15th July and 10th September 2022 this year, bringing with them eight weeks of incredible classical performances at The Royal Albert Hall.
Ready to explore our top picks?
What's On at The Proms 2022
Prom 1: First Night of The Proms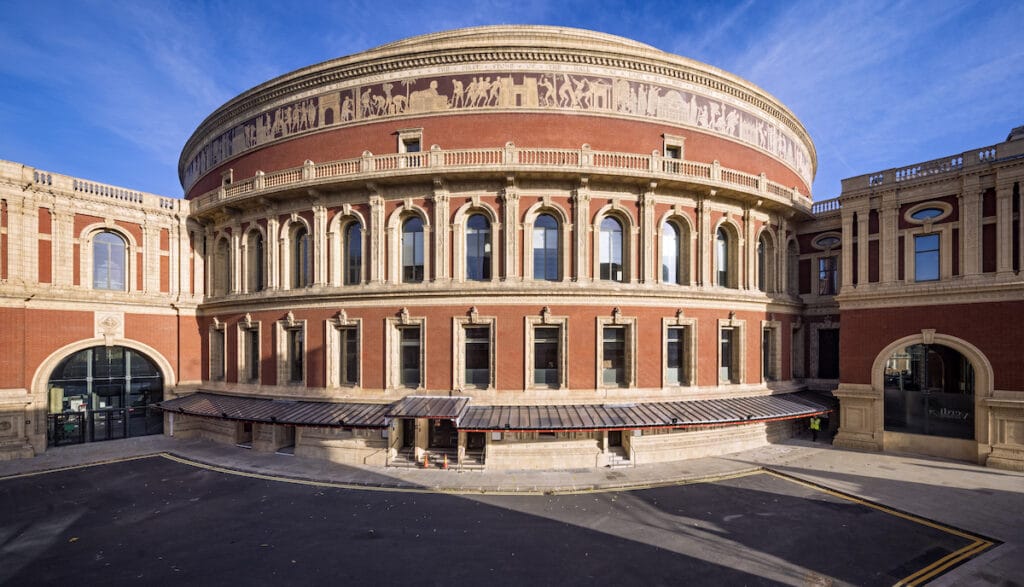 15th July
Verdi's Requiem is the soundtrack to the opening night at The Proms – and, after a two-year hiatus, it looks set to be a fantastic evening. Crouch End Festival Chorus will join the BBC Symphony Chorus in a mighty performance to kick the season off in style.
Prom 15: Tchaikovsky's Fourth Symphony
26th July
Conductor Jordan de Souza will make his Proms debut in 2022, with a powerful evening of explosive performances.
He'll be joined by young Swedish violinist Johan Dalene, who is the soloist in Barber's Violin Concerto, for a night of emotional performances, climaxing with Tchaikovsky's iconic Fourth Symphony.
Prom 19A: Ukrainian Freedom Orchestra
31st July
The Ukrainian Freedom Orchestra will be dropping into The Proms for an evening this summer as part of a European and US tour. This looks set to be an incredibly uplifting event, with performances including the likes of Beethoven's Fidelio and Brahms Symphony Number 4.
This newly-formed orchestra is led by Canadian-Ukrainian conductor Keri-Lynn Wilson and is made up of refugee Ukrainian musicians and members of European orchestras, as well as male members of Ukraine's military who have been granted special permission to perform.
Prom 21: Gaming Prom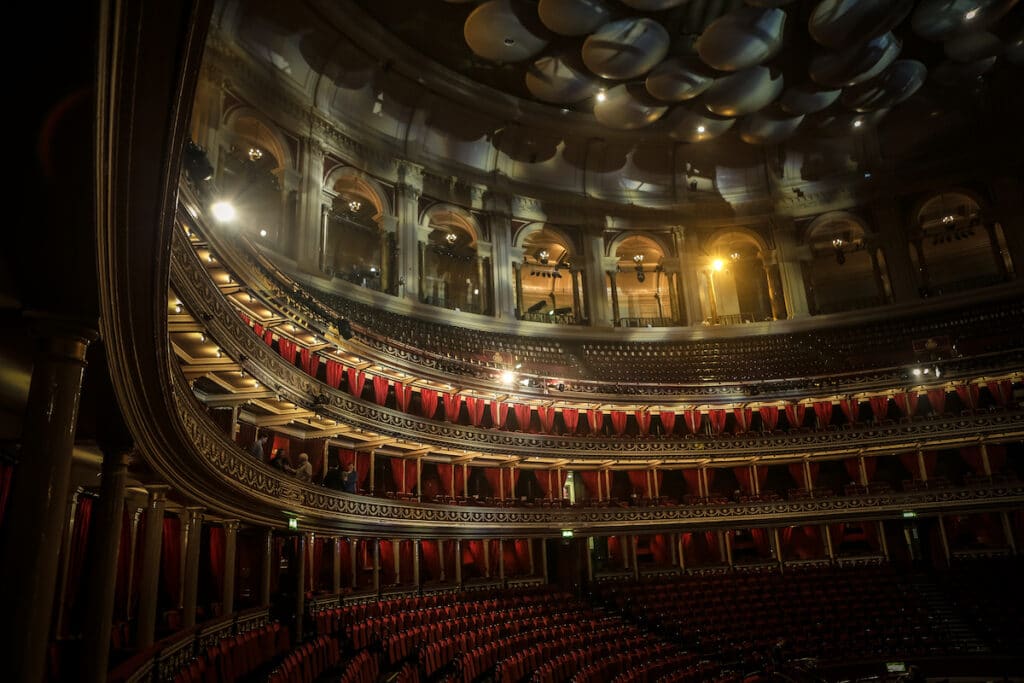 1st August
In the mood for something a little bit different? Gamer nerds will not want to miss Prom 21 – it's dedicated to the wonderful musical world of video games. Robert Ames will conduct the Royal Philharmonic Orchestra in a Prom first.
From classic console sounds (we're expecting the likes of Super Mario 64 and Pacman to make an appearance for sure) to modern gaming franchises like Kingdom Hearts, don't miss this 21st-century edition of the Proms.
Prom 47: Aretha Franklin, Queen of Soul
22nd August
Honouring 50 years since the release of Aretha Franklin's album Young, Gifted and Black, this might just be the Prom's night we're most excited for.
Sheléa and the Jules Buckley Orchestra will be conducted by Jules Buckley in an evening that promises dazzling performances of Franklin's greatest hits.
Prom 72: Last Night at The Proms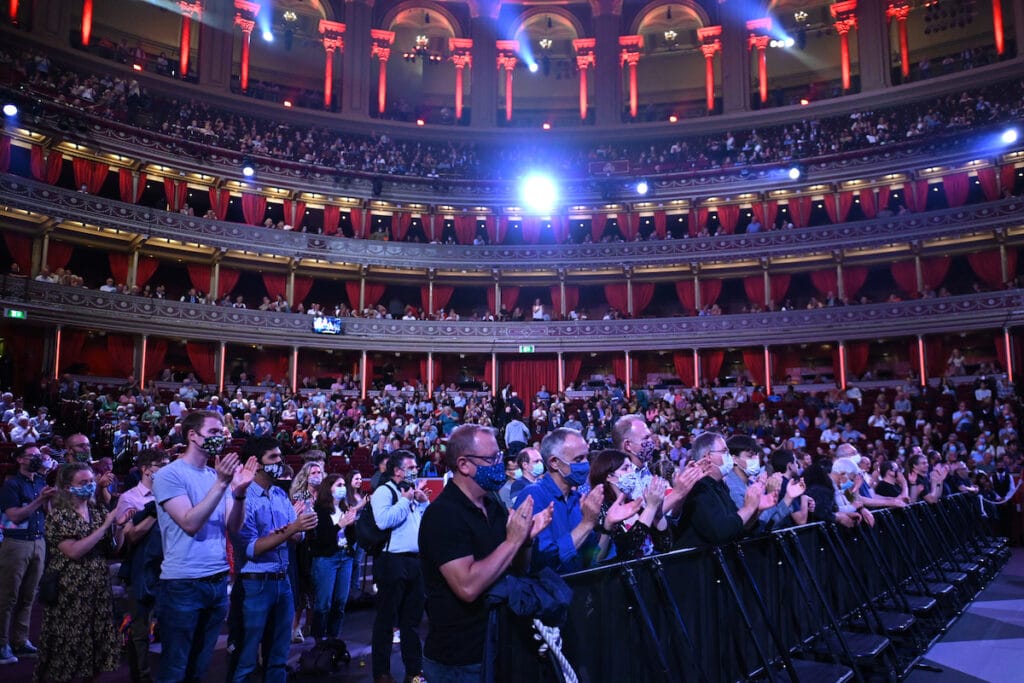 10th September
For many, Last Night at The Proms is one of the highlights of the year, and this year's finale promises all the fanfare, dances, anthems, and pomp we've come to know and love from The Proms.
If you're struggling to decide which Prom's event to attend, this is the top choice. Brush up on the lyrics of Jerusalem, Rule, Britannia!, and the National Anthem, and get ready to belt it out.
BBC Proms 2022: Practical Information and Map
When?
BBC Proms 2022 is running between 15th July and 10th September 2022.
Where?
BBC's The Proms will be held at The Royal Albert Hall – the nearest tube stations are South Kensington and Knightsbridge.
Tickets?
Getting tickets for The Proms can seem a little bit overwhelming at first, but luckily the Royal Albert Hall has released a step-by-step guide to help you.
In essence, general tickets for events are on sale now and you can purchase them by adding them to the basket (planner) on the Royal Albert Hall website. Use the Proms planner to select tickets for as many events as you would like to attend.
Promming is another popular option that allows you to buy last-minute tickets on the day of the event at a reduced price. They go on sale at 10:30am on the day of the concert and can be purchased online.
The Proms 2022: Discover More Art + Culture Guides