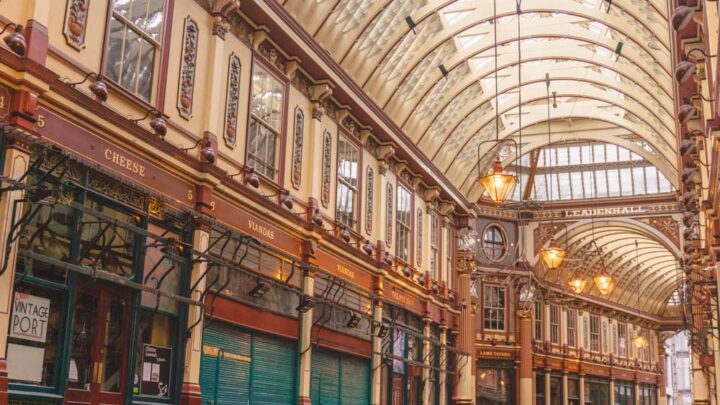 The Victorian era could justifiably be called both the most divine and the most decrepit era in London's history. Discover the highs and the lows of the age in this guide to Victorian London.
An era of extravagance, rapid growth, and putrid living conditions — Victorian London was an intricate quilt of contradicting circumstances.
As Charles Dickens so famously put it, "It was the best of times, it was the worst of times." (although we should point out that while he wrote A Tale of Two Cities in the Victorian era, he set it in an earlier period around the French Revolution).
Get ready for a journey through the city – from its alleyways and to some of its most striking architecture. We'll guide you through the hidden nooks and crannies of Victorian London.
What was London Like in the Victorian Times?
As we're sure you already know – what we refer to as the Victorian period is named after Queen Victoria and her long reign from 1837 until 1901.
From the poor orphanhood of Oliver Twist to the gothic grandeur of Jane Eyre, the Victorian era in London presented a kaleidoscope of different perspectives and experiences.
Population Growth
At the time, it was the biggest city in Western Europe – in fact, London's population during the Victorian era was at a then all-time high.
This was mostly due to individuals flocking to the city searching for employment, which not only saw the population balloon from 1 million to 6 million between 1800 and 1900, but also caused a large disparity between social classes.
While the elites moved outside of London's centre to avoid its smog of squalor, the poor stayed behind generally to be close to their work. This caused a housing problem which resulted in over-populated slum areas.
A metropolis not equipped to bear the burden of its people, the city was simply heaving – with both poverty and poor sanitation rife.
Advancements
It's not all doom and gloom though. In fact, Victorian London was a catalyst for technological and systematic progress.
Advancements such as an electric telegraph, the first penny postage stamp, and an influx of brilliant authors (Charles Dickens and George Elliot, to name a couple of our favourites), meant that life in Victorian London wasn't all bad.
As well as this, the London-Birmingham railway provided (relatively) quick and easy transport between the two major cities. This utilisation of steam power was just one example of how Victorian London kickstarted an industrial revolution that would have lasting ripple effects on society today.
Facts About Victorian London
Unsanitary Conditions Led to Several Cholera Outbreaks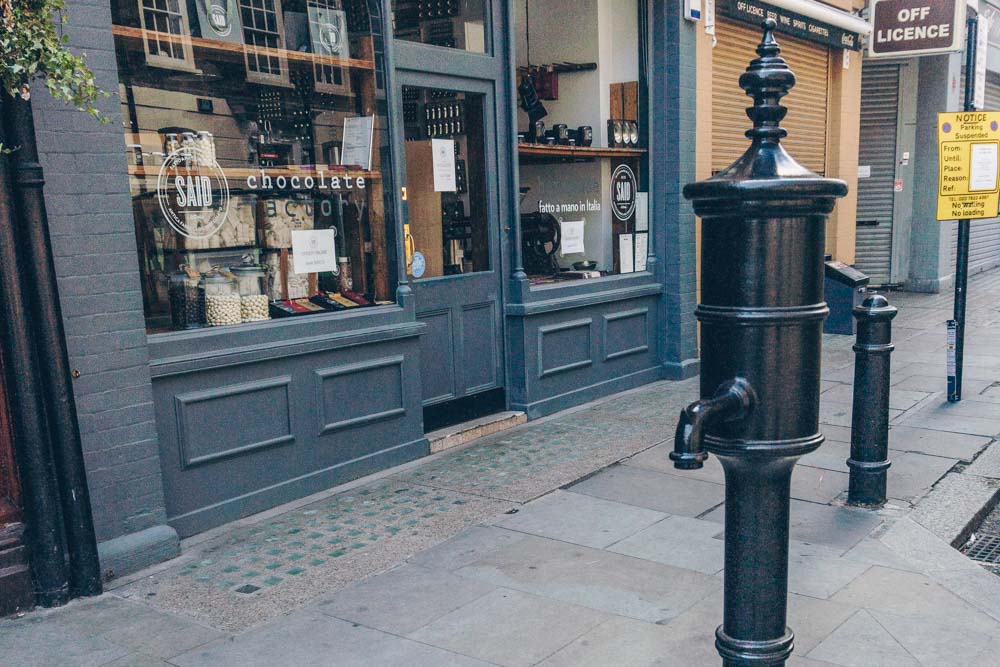 In 1832, the earliest documented cholera epidemic was on the rampage. This waterborne disease took the lives of thousands of inhabitants due to poor unsanitary conditions.
Luckily John Snow (no, not that one) was quickly to the rescue after a deadly outbreak in 1854. Operating in Soho as a GP/Surgeon, he was quick to assess that a local water pump was to blame for the spread.
After doing the rounds and assessing who had drank from this Soho pump, Snow demanded the water be drained away – putting a stop to the Cholera outbreak that was gripping the area.
The pump is actually still there today for you to have a gander at, right next to the John Snow pub. Fitting.
And Also Gave Rise to London's Great Stink
During this era, a phenomenon called the Great Stink found itself in Londoner's nostrils in 1858. Present on every Victorian London facts list, this smelly occurrence is a stain on London's history.
The warm summer weather intensified the smell of human waste dumped in the River Thames – leading to Parliament temporarily fleeing its Westminster abode.
Which in Turn Gave Birth to London's Sewage System
The Great Stink sparked the creation of London's first sewage system by Joseph Bazalgette in 1875. The new system not only helped subdue the stinkiness of the city, but also helped make it a more sanitary place overall.
There Was Jack The Ripper, Of Course
Roaming within the shadows of the Whitechapel district, the city's most famous serial killer made his mark on the poverty-stricken areas of the East End. These incidents underlined the criminal and harsh circumstances of poor Victorian London during that time.
But it Was Also An Age of Invention and Progress
The Victorian age saw a revolution in transportation with a variety of mobility implementations.
From the first passenger railway in 1836 to the electric tramways in the early 1900s, London was moving full steam ahead into an age of innovation.
Henry Bessemer was an important figure during this era. In 1856 he came up with a new way of turning iron into steel – this meant that ships, bridges, and other structures could be built way bigger than before.
Bank Holidays Were Introduced
The Bank Holidays Act was introduced in 1871 and meant that working folks could get extra days off throughout the year – a real luxury that was hard to come by before.
Thomas Cook, the very first travel agent, would host trips to the seaside on these days, which became very popular among wealthy Victorian families.
And Education Mattered
Prior to the Victorian era, the vast majority of the population were illiterate. Unable to read or write, manual labour was the only way forward.
Education wasn't deemed important (or accessible to many) – children were often sent straight to the workhouses as they were small and nimble, and could fit their tiny fingers into the machines when needed.
Queen Victoria was not having this. Oh no no no. Adamant that education was a right for all, she worked hard during her reign to ensure that all children, rich or poor, were able to obtain a basic level of education.
Famous Architecture from Victorian London
St. Pancras Station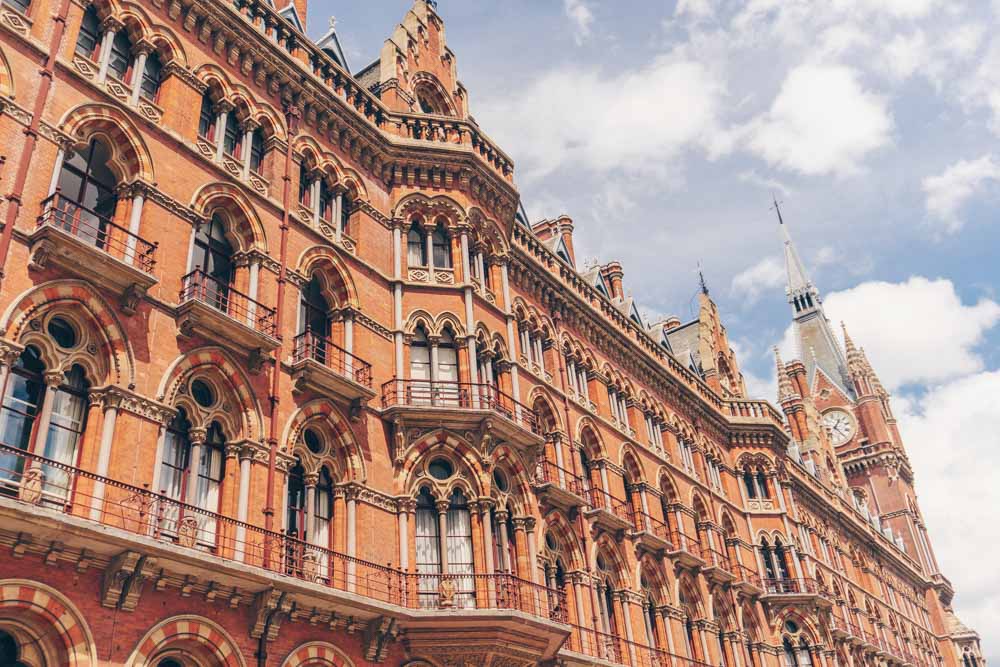 Opening its doors in 1868 by the Midland Railway Company, St. Pancras Station is a jewel of Victorian architecture in London. Underneath the railway, cellars stored barrels of beer as it was an important export for the company during that time.
Adorned with a glass ceiling and cathedral-esque embellishments, this railway station is a beautiful representation of the Gothic Revival-style buildings that were so popular during the era.
Royal Albert Hall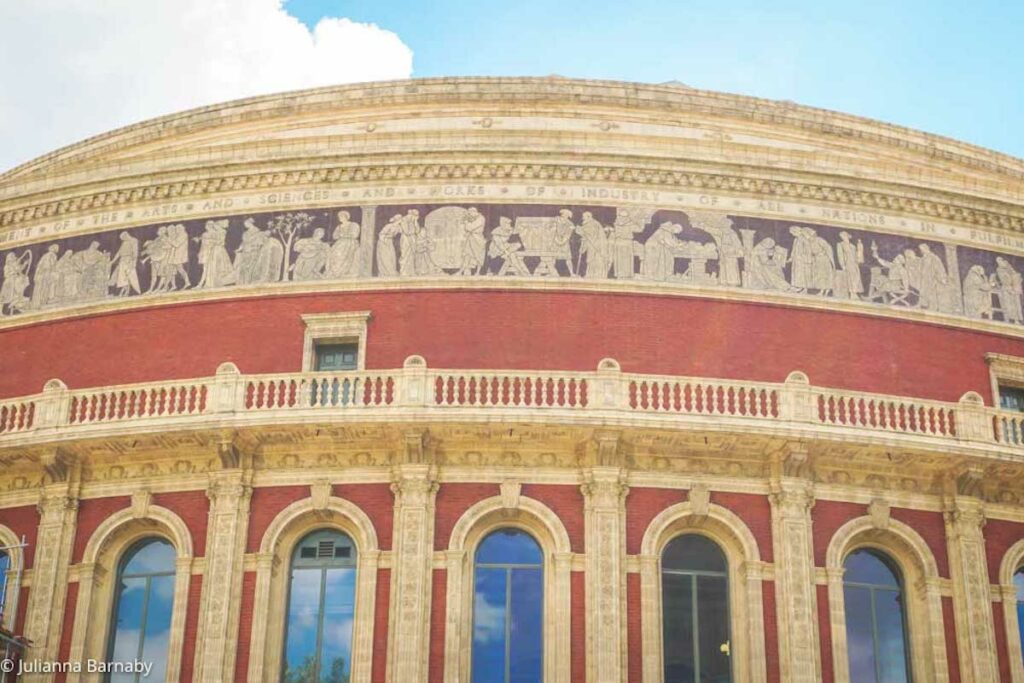 Located in South Kensington, the Royal Albert Hall is a masterpiece – from its Italianate architectural style to its old-school red seating inside. This dome concert hall officially saw its opening in 1871 and was named after the Queen's late husband.
With a long history of opulent events and concerts seeped into its walls, the Royal Albert Hall is the perfect place to live out your Victorian-era daydreams.
Top Tip: Make sure you look at the K stalls under seat 87 in the 11th row to view the building's foundation stone.
Victoria & Albert Museum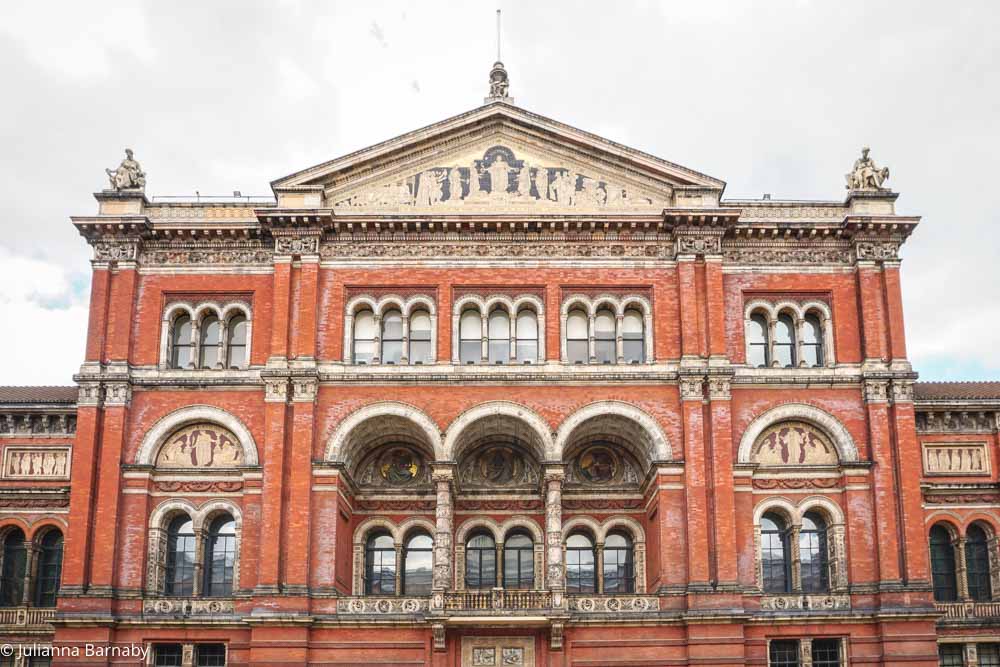 Transformed from a manufacturing museum to a stately archive of galleries, the Victoria & Albert Museum provides an impressive glance back in history. Dating back to 1852, this museum provides a fascinating walk through the ages.
The building entrance on Cromwell road is rather lavish – with columns and detailed statues of historic British craftsmen forming part of the exterior.
With over 2.7 million items of interest in the museum's permanent collection, this cultural haven is one of London's best free museums.
Natural History Museum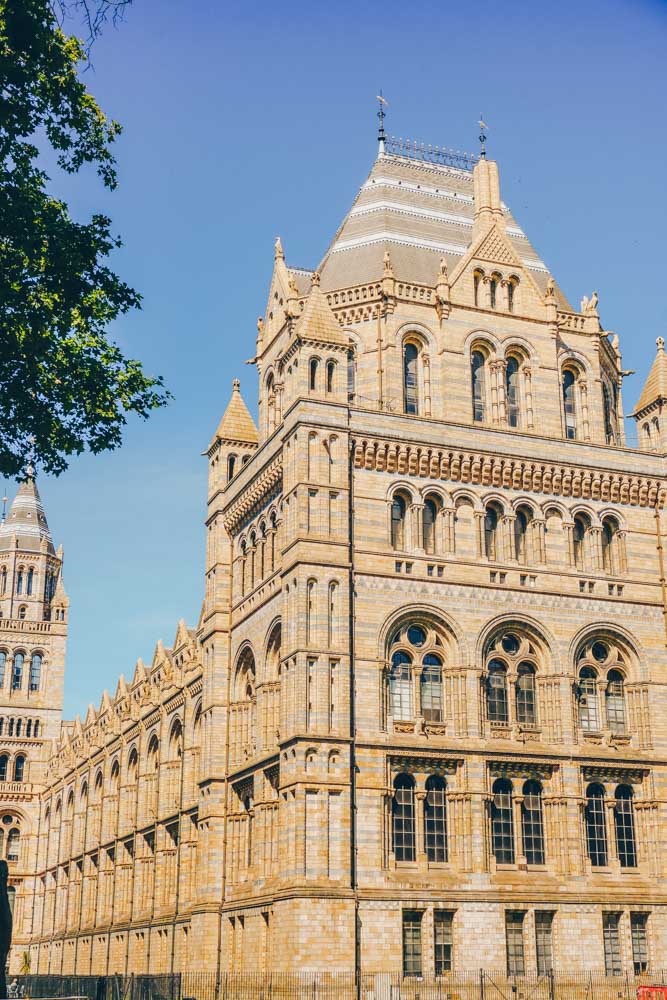 No Victorian London map would be complete without mentioning this stunning building. The Natural History Museum formed part of the British Museum till 1863 when it found its own home, thanks to the vision of Sir Richard Owen.
The scientist, who originated the term 'dinosaur', dreamed of creating a 'cathedral to nature' – the catalyst for the magnificent building we see today.
Peppered with skeletons and thought-provoking nature exhibits, this museum provides a walk on the wild side with a historical twist.
Tower Bridge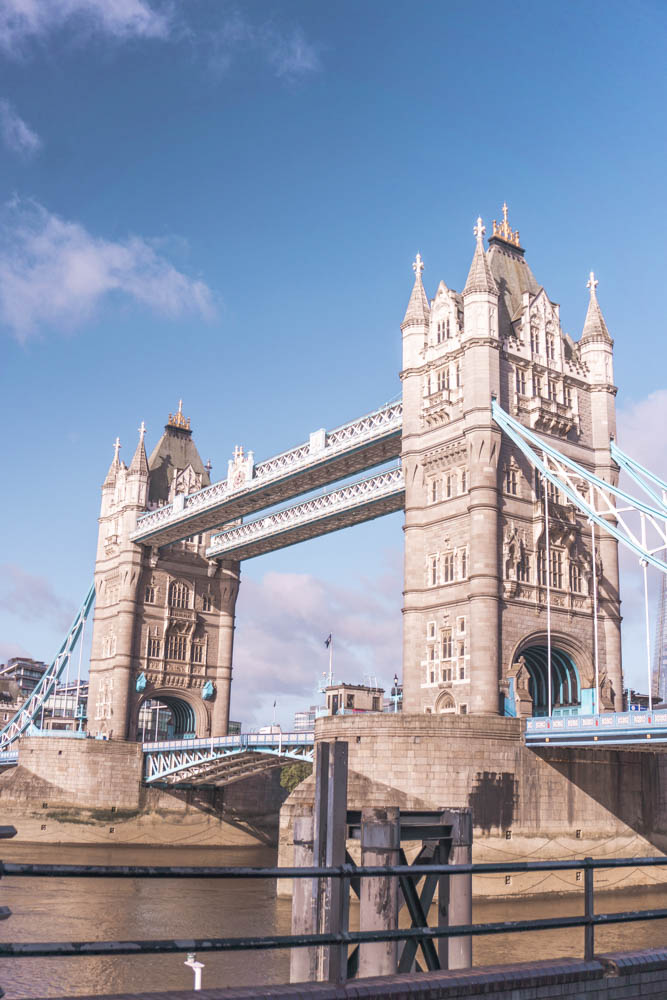 One of the most identifiable landmarks of London, Tower Bridge is a Gothic marvel consisting of two towers and (you guessed it) a suspension bridge. Construction began in 1886, and the Prince of Wales opened it to the public in 1894.
The bridge is near the harbour with bascules that lift to ensure ships pass by unharmed. There is an exhibition featuring a glass floor with some fantastic panoramic views where you can imagine the Victorian-era skyline.
Leadenhall Market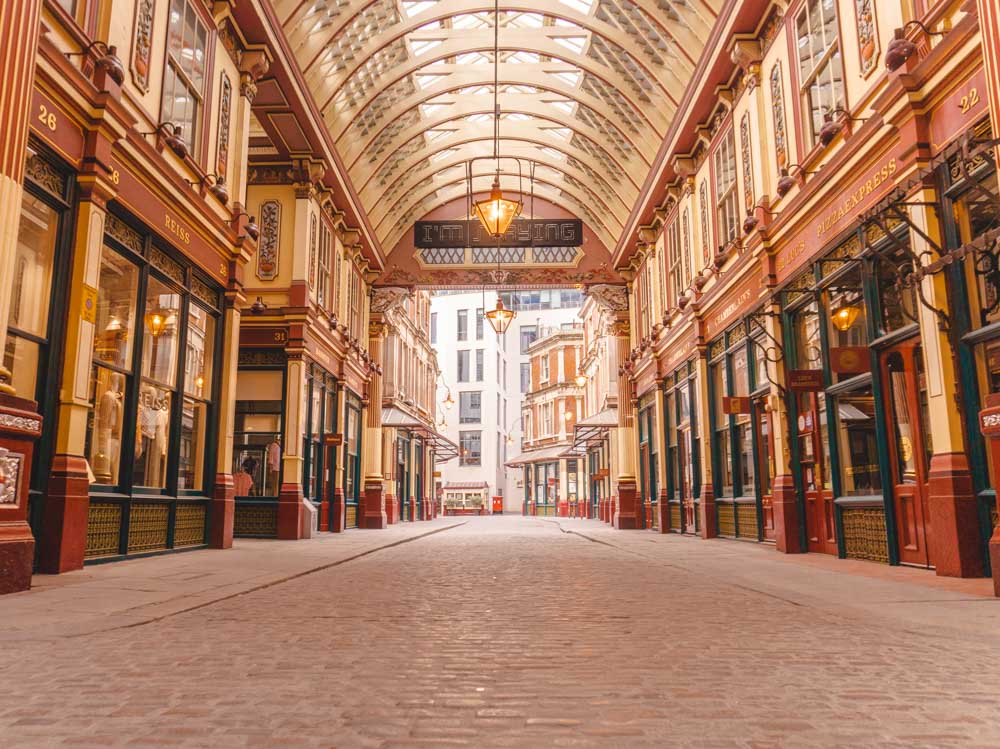 Leadenhall Market is one of the city's finest. This market has been running since the 1300s and has seen many reformations and rebuildings.
Sir Horace Jones constructed the covered market structure we see today. It has a wide array of quaint shops and eateries. Leadenhall Market appears in the first Harry Potter as the mystical location of Diagon Alley — a magical place, indeed!
East Wing of Buckingham Palace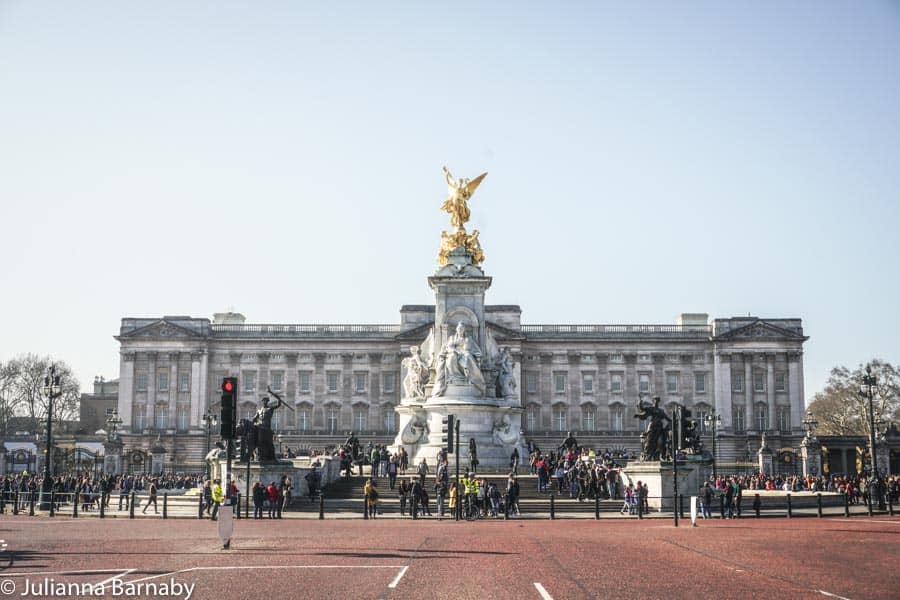 While Buckingham Palace is not wholly a Victorian building, Queen Victoria commissioned the East Wing as a necessary add-on.
A building where bonbons and ball gowns are sure to make a presence every once in a while, this impressive structure represents the true stately essence of London.
The East Wing represents a Neoclassical-style grace and is the face of the iconic landmark. Its famous balcony is used to address the public.
Hidden Gems of Victorian London You Can Still See Today
Oliver Twist's Clerkenwell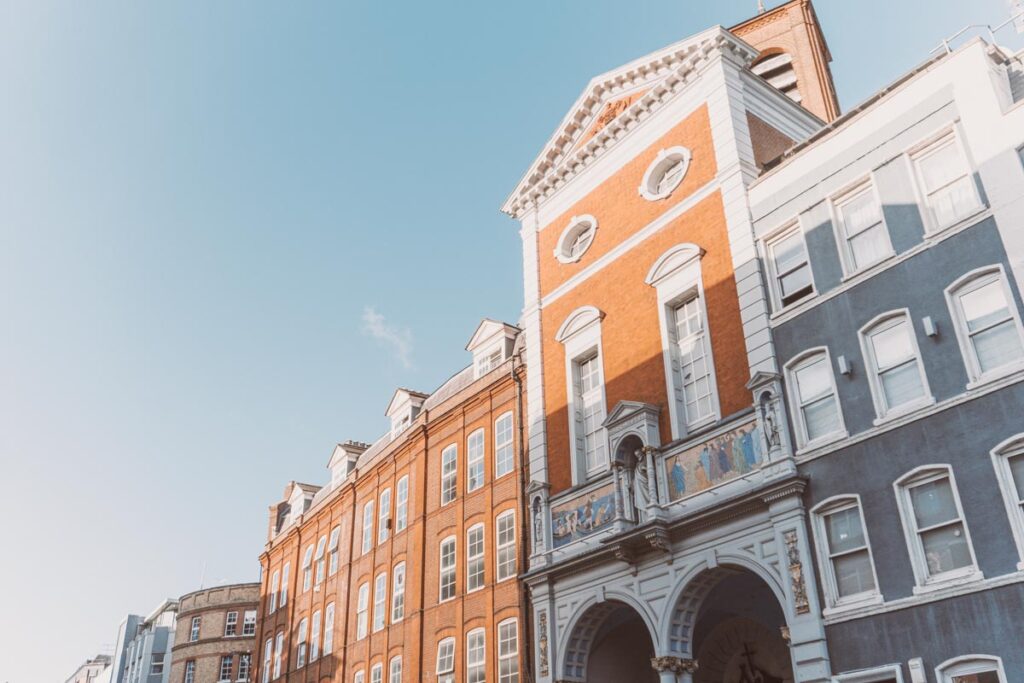 Clerkenwell is home to several locations that feature in Charles Dickens' famous 1838 book Oliver Twist – such as the iconic Finsbury Savings Bank on Sekforde Street. The nearby green is also the home of the scene where the Artful Dodger teaches the practice of pickpocketing to the naive Oliver.
This area mixes old with new: warehouses have transformed into bustling modern workplaces, and their cobblestoned streets boast charming shops and eateries.
Fournier Street
Strolling through this area in Spitalfields, you'll find yourself wondering if you've somehow landed on a film set of a Victorian movie. A perfectly preserved bundle of 18th-century Victorian houses in London and various remainders of history embedded in its foundation is what you'll uncover.
Fournier Street was once a safe haven for French Huguenot refugees. With posh historic bearings and modern street art alike, this patchwork of eras is a sight to behold.
Sewer Gas Lamp Carting Lane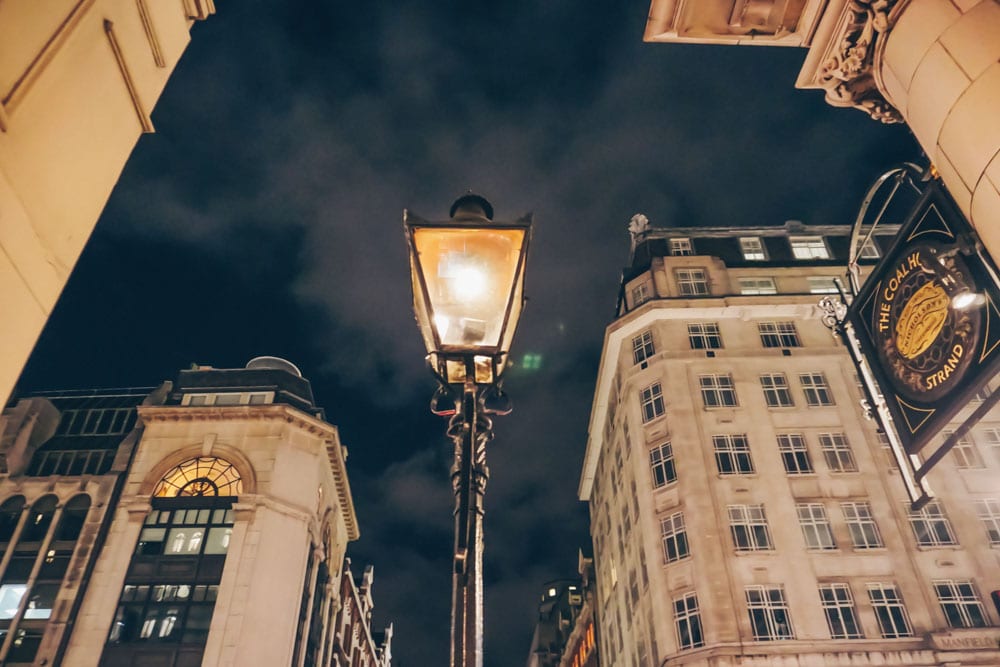 A relic of the eerie underbelly of London, this old-timey lamp represents the dark history of this metropolis rather than the light side.
These types of lamps allowed gases (predominantly methane) to be pulled from the sewer pipes and burn them to power the light of the lamps. The last remaining of its kind in Westminster, this sewer gas lamp is an interesting Victorian invention to view.
Crossness Pumping Station
How does an old sewage system become a piece of strangely striking art? The Crossness Pumping Station will have you question what you once believed of sanitation networks (not a very generic topic that crosses the average Joes' mind, we hope).
Lovingly named the 'cathedral of sewage', this old station was the saviour during the Great Stink and was in full throttle till the 1950s. This space puts the 'gross' in engrossing with red beams, intricate carvings, and green and gold trimmings.
London's Oldest Drinking Fountain
Ready to quench your thirst for Victorian history? Located on the south side of the St Sepulchre's Church in Farringdon, this watering hole was built in 1859.
While the water might be off, this fountain represents the slow but substantial way London adjusted to cater to its people.
Kensal Green Cemetery (In Fact, Any of the Magnificent Seven Cemeteries)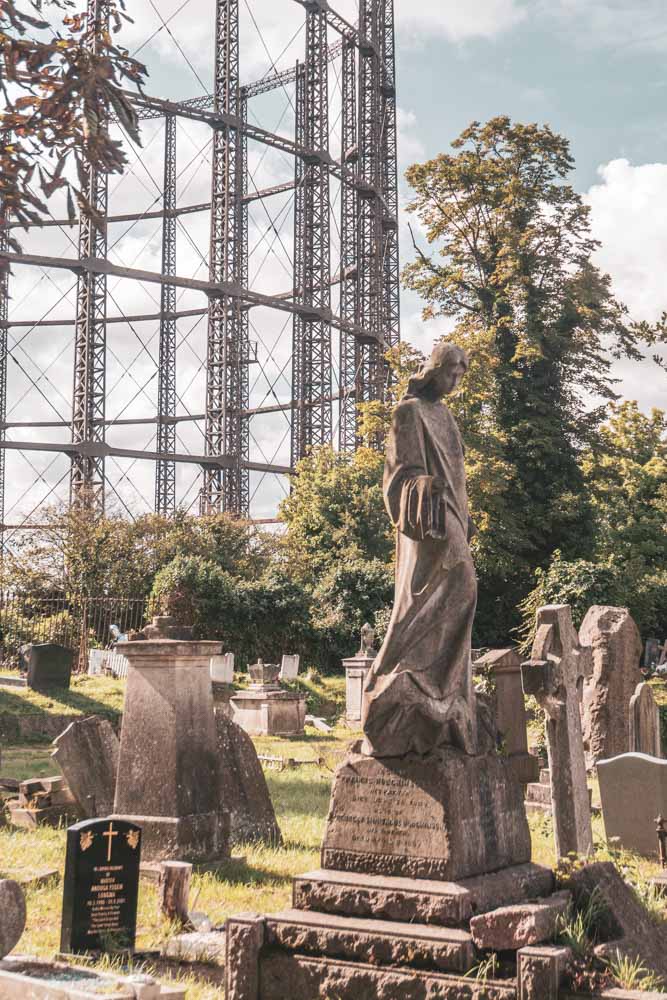 Whilst their origin is somewhat grisly, the Magnificent Seven were established to help with the *ahem* overcrowding taking place at regular churchyards in the capital during the Victorian era.
Call us macabre, but we can't resist a jaunt around the likes of the Highgate and Nunhead cemeteries – the eerie tombs and leafy backdrops are to die for.
Though it has to be said that one of our favourites is Kensal Green Cemetery. Built in 1833, this spooky Victorian haunt boasts Gothic monuments and beautifully mournful tombstones.
By visiting Kensal Green Cemetery, you'll also be able to pay homage to some of your favourite Victorian figures, such as pioneering author Wilkie Collins and the French acrobat Charles Blondin.
Ranging from writers to royalty, a trip to this uncanny place will feel like a sort of paranormal Walk of Fame. Just remember, it's still a place for the dead — so, be sure to respect your elders, kids.
Looking for More Historic London Guides?