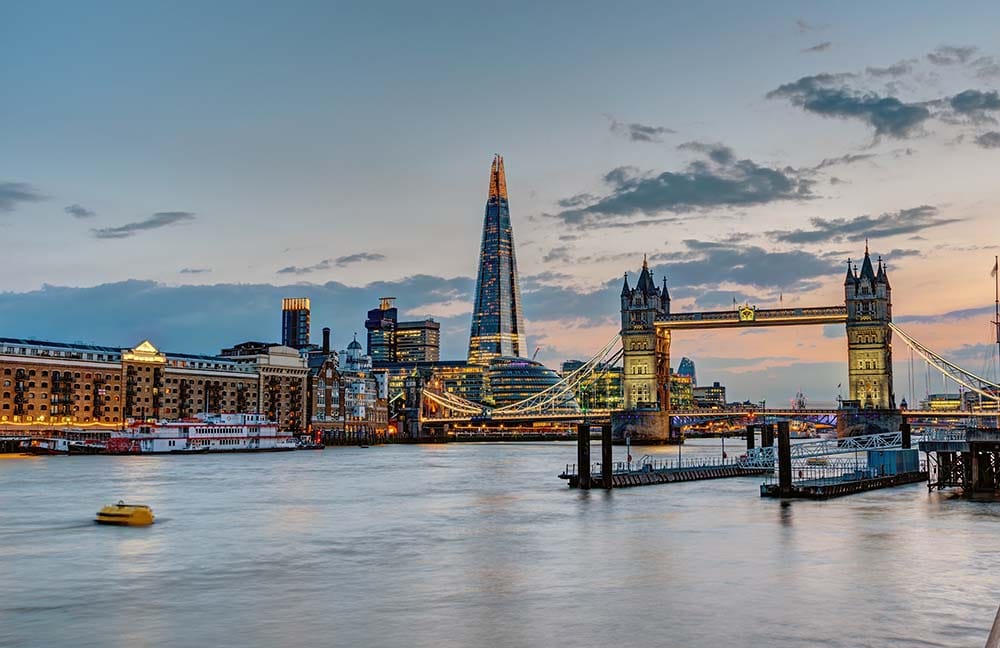 Planning to spend one day in London and not sure where to start? Don't worry – it's a tough task but we have you covered with this step-by-step itinerary – everything you need to know to tackle London in a day.
We're going to start this guide by being brutally honest with you here – seeing London in a day is no easy feat.
This crazy city that we are proud to call home can be overwhelming – 8 million people call it their home also and 20 million people visit annually. It's busy, large and can be a bit confusing if you're visiting for the first time. Our London bucket list alone is enough to keep you entertained for about a year.
Woah.
That all sounds like a lot to deal with – and it would be… if it were not for a little secret.
You can tackle a day in London, seeing many of the city's biggest sights without breaking a sweat… if you just know how.
Sure, you could run around in a blind panic, trying to see everything in different parts of the city, visiting all the museums, stuffing in as much as possible.
But (there's always a but).
We can guarantee that you would come away from the whole experience a) exhausted b) with only the vaguest idea about any of the places that you'd encountered in your whirlwind tour of the city. That's the silly way.
The smart way is to focus on a relatively small area of central London with the biggest concentration of sights, all in walkable distance of each other and taking the time to enjoy them all. That's what this one day in London guide does.
What's more? If you want to take things at an even slower pace, simply cut out a thing or two. Simple.
One Day in London Itinerary
Wondering what you can do in London if you only have one day? This cool itinerary takes you to the city's highlights.
The London Eye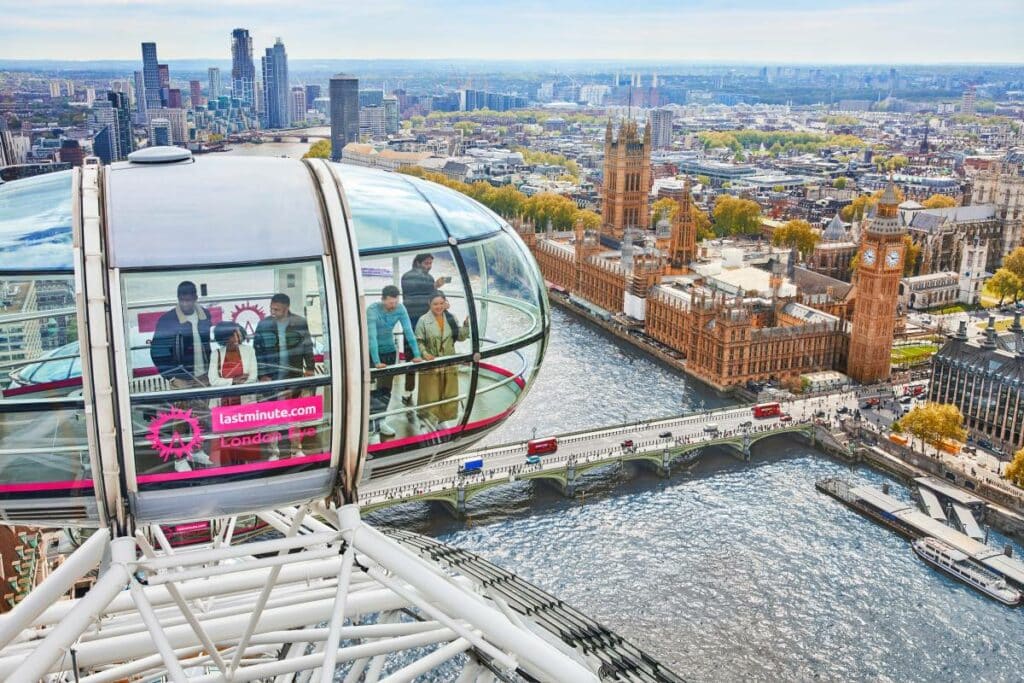 We have a real soft spot for The London Eye for many reasons. First of all, we remember the pomp and circumstance surrounding its opening in the year 2000 – back in those long lost days when it was called the Millennium Wheel.
Secondly, one of our team worked there for several of their college and uni holidays, meaning they've ridden, stared at, talked about and directed people to the damned thing enough times to have it ingrained in their mind.
Do we recommend that you go on it? Yes! It should go straight (and we mean straight) to the top of your list of best things to do in London for a day. Don't even think about skipping it.
The London Eye is not the cheapest London sightseeing spot but on a clear day, the views that you get from it are beautiful – you can even see as far as Windsor Castle 25 miles away.
The wheel rotates super-slowly, so you have plenty of time to take in the ever-changing views (and a lot of photos we're sure) during your 30 minute ride.
Book tickets for The London Eye here
Read More: Cool Facts We'll Bet You Didn't Know about the London Eye
Buckingham Palace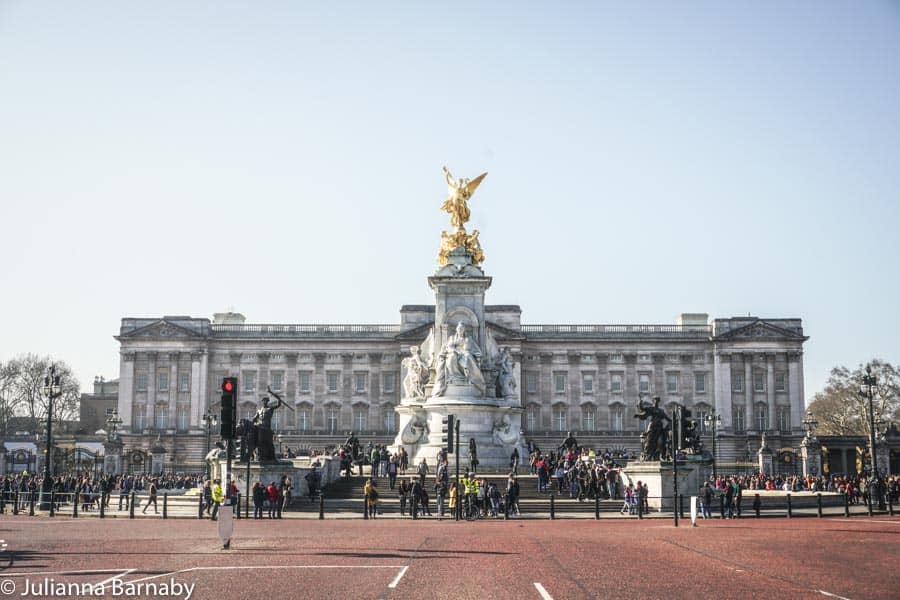 Alright, alright – we know you want to feast your eyes on Buckingham Palace and who are we to deny you? The monarchy's official London residence is a pretty good place to start your London one-day trip.
The imposing Georgian palace isn't the fanciest building in London, but even we'll admit that it is pretty impressive – in no small part thanks to its gargantuan size.
The palace is monstrously large: it contains no fewer than 775 rooms, counting 52 bedrooms (and an additional 188 bedrooms for staff… because the Royal Family are so extra about everything).
You can't actually go inside for most of the year, but they do open the State Rooms for 10 weeks in the summer and a couple of other dates throughout the year to enable you to witness the truly OTT (dare we say it… garish) decor – including the thrones – up, close and personal.
Buckingham Palace is also one of the main locations for seeing the rather cool Changing of the Guard – a formal procession marking the changing of the Royal Guard.
It's brilliant – the guards are accompanied by a full brass band and it's rather cool watching a tradition that has been going for centuries. The Changing of the Guard takes place daily at 10.45am during the summer months, and on alternate days for the rest of the year.
Book tickets to see the state rooms
Read More: The Changing of the Guard: What You Need to Know Before You Go
St James's Park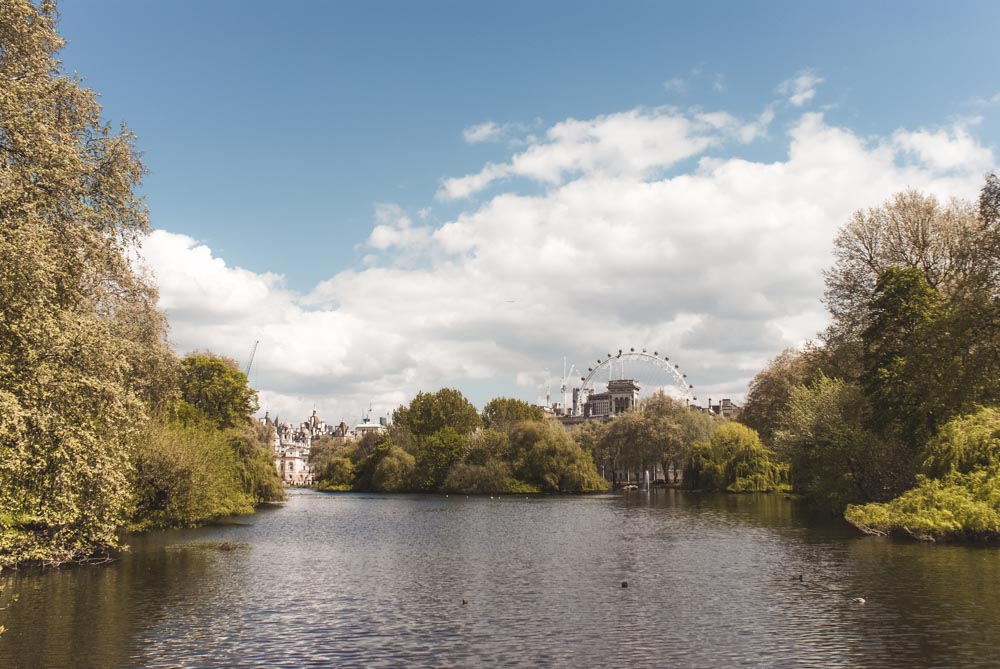 St James's Park is a hop, skip and a jump away from Buckingham Palace and our favourite of the Royal Parks.
St James's Park is the prettiest park in central London – with a large lake, willow-lined banks and gorgeous flower beds that somehow always seem to be in bloom all year round. It's the kind of park that is just made for leisurely picnics and chitchats, all in the shadow of the royal palace across the road.
You can take some time out here if the weather is nice, otherwise we'd say just stroll through – towards Westminster, the political heart of the city.
PS. If you stand at the top of the park with your back to Buckingham Palace (the cheek!), you can see the whole of the park, framed by a few landmarks in Westminster and the South Bank (including the London Eye) – one of our favourite views in central London.
Top Tip: Store Your Luggage with Nannybag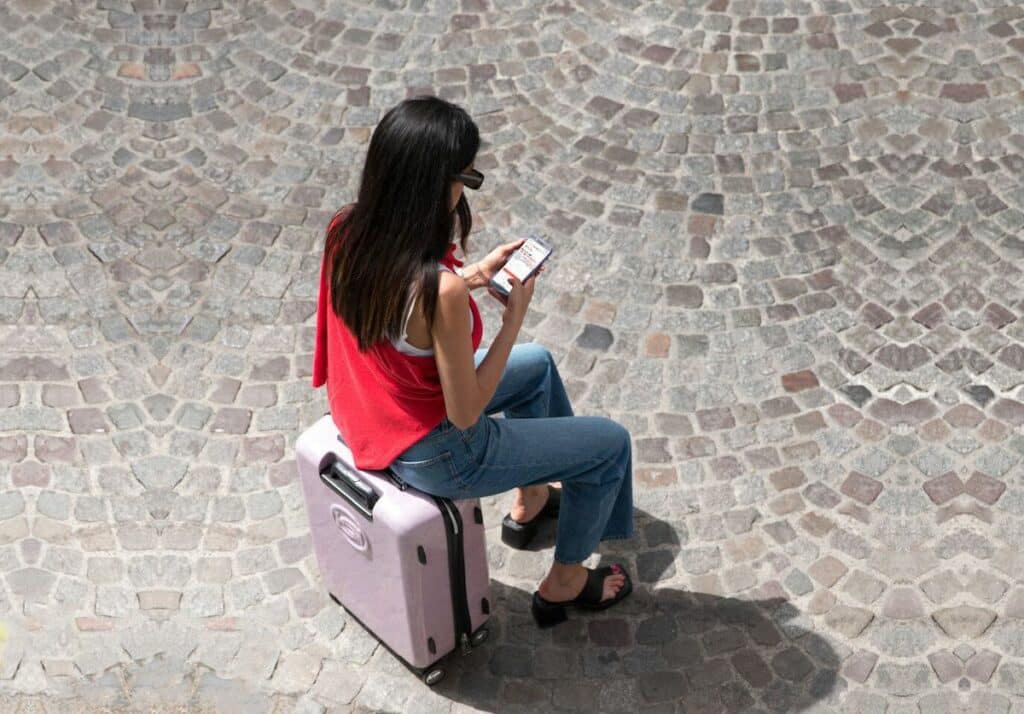 Pssst… Is your time in the capital limited? Thanks to Nannybag, you can make the most out of your one day in London.
Nannybag offers easy luggage storage in multiple locations throughout the capital – from Soho to Canary Wharf. It's so ideal, especially if you're spending a short amount of time in London.
All you need to do is fill out a form online in advance (it's as simple as selecting the location, drop off, and pick up times) and press confirm. Et voila – you've secured yourself a "nanny" for your luggage.
And the best bit? It's just £6 per piece of luggage per day.
Pssst… Book your storage with Nannybag below and use the promo code LONDON10 for 10% off.
Westminster Abbey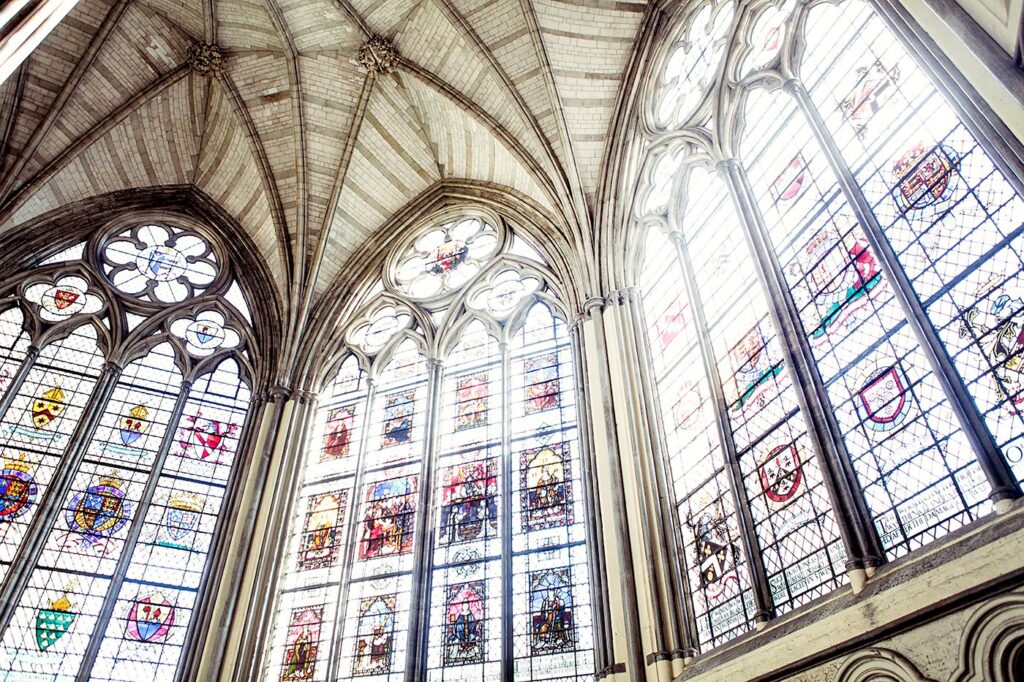 World Heritage Site Westminster Abbey is one of the most striking churches in London (the other is St Paul's Cathedral, which unfortunately we're not going to have time to visit today).
What do you get when you combine Gothic architecture with centuries of history? Answer = one hell of an impressive building.
Interestingly, Westminster Abbey is not a cathedral as is often thought. It's a "Royal Peculiar" meaning that it's directly responsible to the monarchy – that explains why it's so closely connected with royal events.
You know all the Royal weddings you watch on TV (if you bother to watch, we don't) – most of them happen here. Same for all coronations and many state funerals.
Westminster Abbey isn't all about the royals though. It doubles up as the burial site of some of the UK's most important historical and literary figures, including Charles Dickens, Stephen Hawking, and William Wilberforce.
There's even a section called Poet's Corner that… kind of does exactly what it says on the tin, except quite a few novelists are buried there too
Buy Tickets for Westminster Abbey (Complete with Audio Guide)
The Houses of Parliament + Big Ben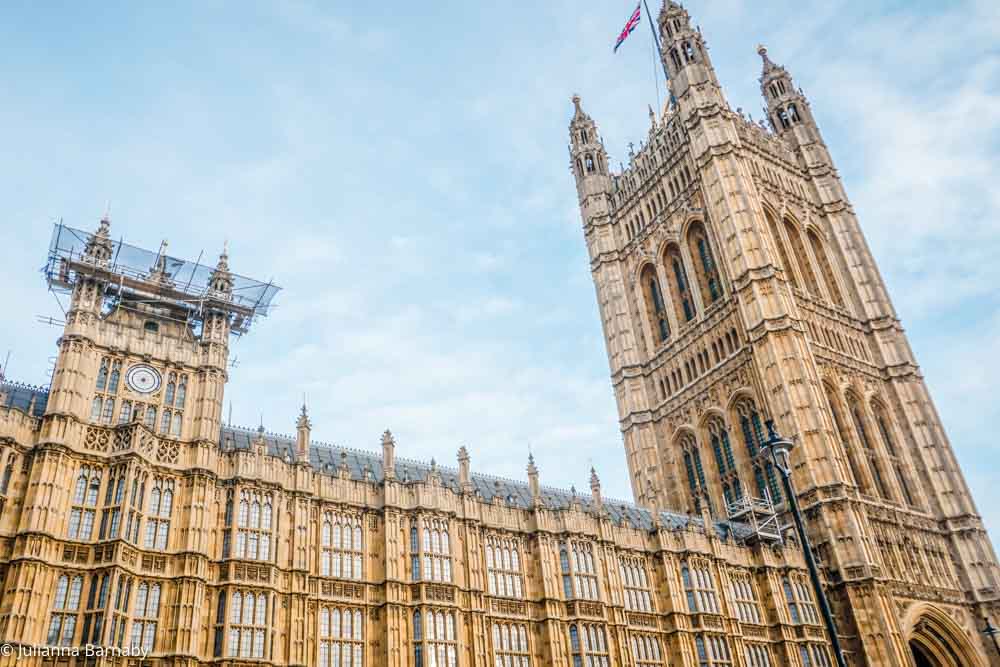 You barely have to stretch your legs to get to the next spot on our 1 day London sightseeing itinerary – none other than The Houses of Parliament (to which the clock tower Big Ben is attached).
If you had more time in London, we'd suggest visiting inside Parliament – either on a guided tour, or just to the public galleries to watch a debate in process (one of our favourite free things to do in London) but time is, sadly, of the essence, so we'll have to move you along to our next destination.
Trafalgar Square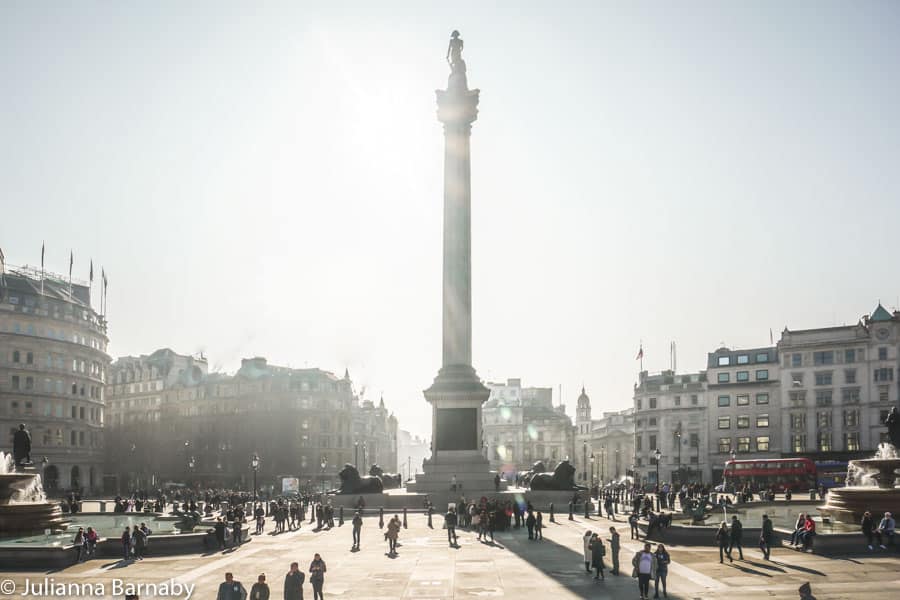 Time to cross back over the River Thames via Golden Jubilee Bridge to head to another of London's biggest landmarks – Trafalgar Square. Every city has its main square and Trafalgar Square just so happens to be London's.
Personally, we think the square itself is a bit overrated – the hodgepodge of architectural styles and random statues dotted all over the place are charming enough but not crazy beautiful. Do we still think it's worth visiting? Totally.
Swing by the famous lion statues (here's a fun fact – the sculptor Edward Landseer had never seen a lion when he was commissioned to make the statues so he had to wait for a lion at London Zoo to pass away so he could use it as a model for the statues) and take a peek at the famous statues -not forgetting Nelson's Column in the middle of the square.
Keep your eyes open and you'll even see an old Tardis-style building that used to double up as a police watchpoint and holding station – leading it to be dubbed as Britain's smallest police station.
Now it's crunch time people.
Trafalgar Square is flanked by the National Gallery and, next to that, The National Portrait Gallery.
If you're into art our suggestion would be that you spend the rest of the afternoon exploring at least one of them and then pick up at the West End Show / Theatre Point .
The National Gallery contains over 2,300 works dating from the 13th century to 1900 – with a broad range pieces of leading artists including Vincent Van Gogh's Sunflowers and Leonardo da Vinci's The Virgin on the Rocks.
The National Portrait Gallery is smaller but no less mighty – with a collection of 215,000 works to discover. Entrance to both museums is free.
If you have decided to skip the museums (there's always a next time right?) then it's time to march on with the London one-day tour.
Read More: Insider's London: Trafalgar Square
Spend Some Time in Covent Garden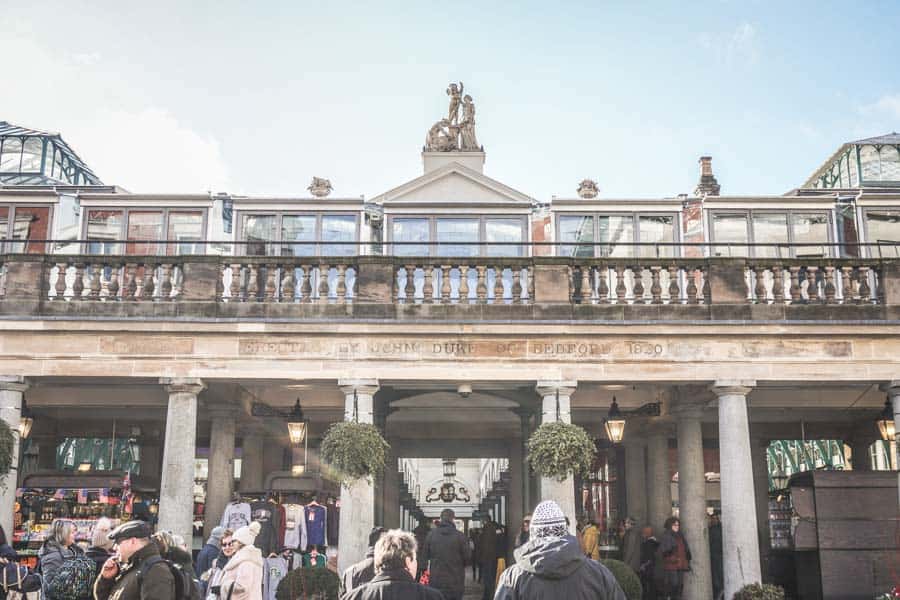 Covent Garden Market tops many a list of what to do in London for a day. Sitting at the heart of theatreland, it's a lively part of the city, with lots of cool bars, pubs and restaurants and things to do.
You should visit the famous Apple Market. It's a beautiful covered market – but we wouldn't bother to go shopping here: most of the independent shops are long gone, replaced with many of the same brands you'll find all over the world. Yawn.
Much more charming is the pretty little Cecil Court – a 17th century alley lined with bookshops that's rumoured to have inspired Diagon Alley in JK Rowling's Harry Potter books.
See if you can find quirky Neal's Yard – accessed via two small passages that open up into a cool courtyard filled with brightly coloured buildings that bring some sunshine to even the greyest London day. It's a refreshing haven of independent businesses – shops, restaurants and bars, in an area that's increasingly dominated by large brands.
After that, if you still have time, walk over to Somerset House – a former Thameside royal palace that is now one of London's leading cultural and arts venues. It's free to enter and the striking courtyard is one of my favourite places to chill with a nice coffee in central London.
Read More: The Covent Garden Area Guide
West End Show (Or a Play at the National Theatre)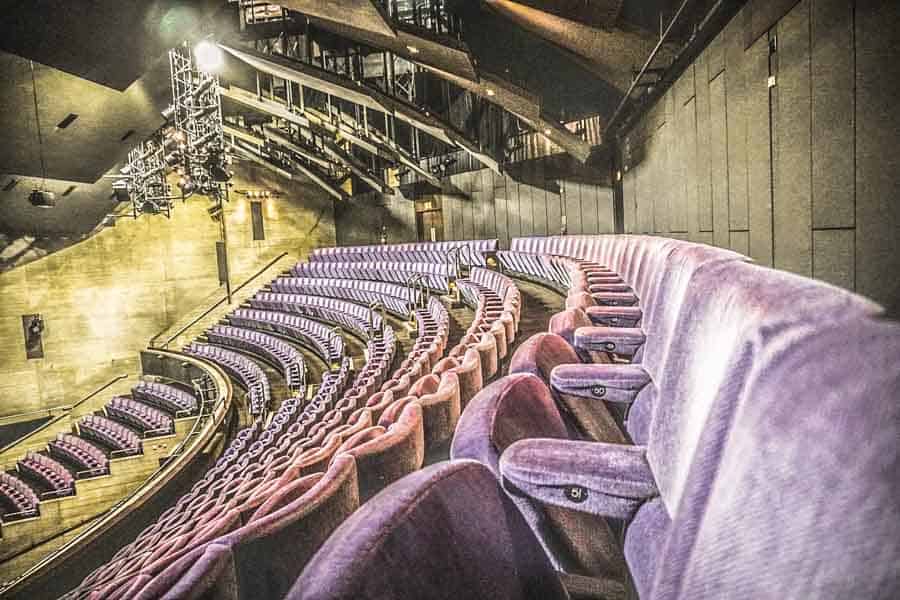 We maaaay be prejudiced, but we'll come out and say it. London has one of the most exciting theatrical scenes in the world and you absolutely should book a ticket to see a play or a West End show while you are in town.
Personally, we favour plays over musicals but go and see whatever catches your eye – this is your one day in London and you want to make it count.
There's a whole other post we've written about London's numerous theatres and what they're showing so you should go and check that out.
In the meantime, you can always have a browse on Ticketmaster for tickets to most of the big shows (including Harry Potter and the Cursed Child Parts I and II – still one of the hottest shows in town) at the West End Theatres.
Your other option is to pick an "Off West End" play – basically a play or show taking place at a venue that isn't in the tiny London area defined as the West End. That covers a hell of a lot of brilliant venues including The National Theatre and The Young Vic, two of our favourite theatres in London.
The National Theatre is probably the easiest to fit into this London one-day trip as it's only a short walk away from Covent Garden (albeit on the other side of the river), though the Young Vic is only about another 15 minutes further). The National also stands out for having not one but three theatres inside – meaning you can take your pick of which play to see.
Whichever way you swing it, a trip to the theatre has the benefit of a) making you cultured AF b) immersing you into the full London experience during your 1 day in London.
Drinks and Dinner in Soho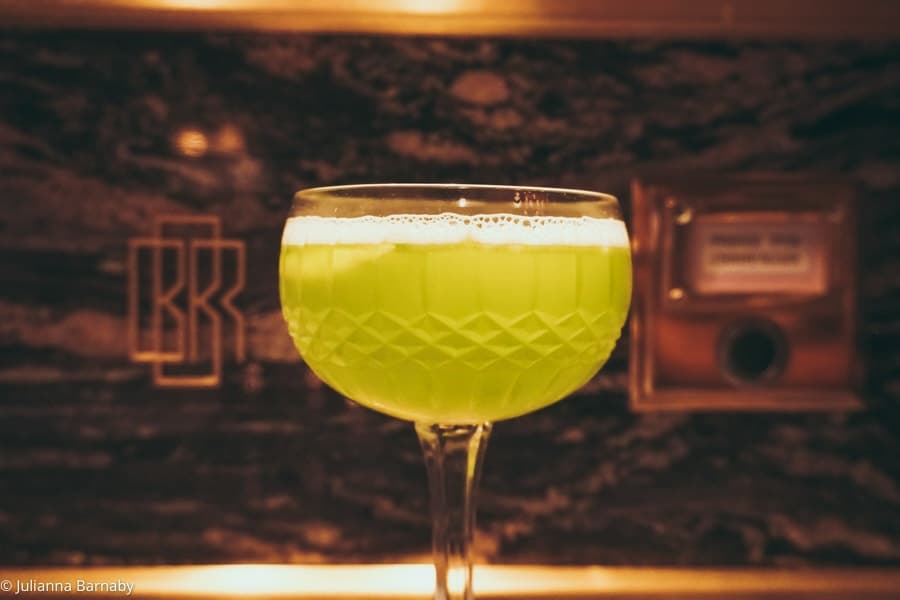 That's it! Your hard work is done (we wouldn't blame you if you took the time right now to give yourself a congratulatory pat on the back, we certainly are) – all that's left for you to do is to have a few drinks and dinner in buzzy Soho. Let's face it, drinks and dinner are a breeze compared to the rest of your epic day in London.
Soho is bursting with options when it comes to places to drink and places to eat (don't believe me? We suggest you check out our Soho bar guide, where we painstakingly rated and reviewed all of the best bars in the area – the things we do for this blog).
Ultimately where you end up depends on what you are looking for. If you're up for a blow-out night, we would recommend drinks at Disrepute or Swift Bar followed by a meal at Bob Bob Ricard – you know, the one with the press for champagne booths and to die for food.
Alternatively, Yauatcha is the hottest place in town for delicious dim sum (yeah, we know you traditionally eat it for lunch but we are renegades and we don't play by those kinda rules).
Read More: Cool Things to Do in Soho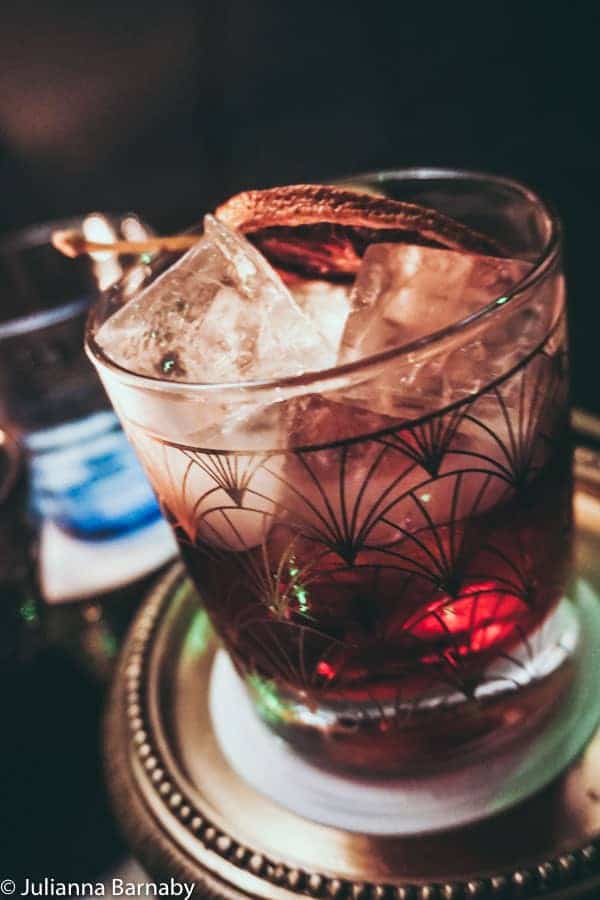 If you want something a little more budget friendly, then Bodega Negra serves banging Mexican food (and some killer cocktails), Flat Iron dishes up perfectly-cooked steaks and Pizza Pilgrims hawt and freshly-made pizzas – all at reasonable prices (well, by London standards anyway).
After that, if you still have a little life in you, Soho is also home to one of London's best jazz clubs – Ronnie Scotts (oh and endless clubs if you really want to go large or go home – these days we personally go home).
Just like that, you're done – we hope you've enjoyed your day in London. Time to retire to bed to get some beauty sleep.
If You Have More Time… A Few Other Places You May Want to Consider Adding to your London Trip
The Tower of London
Museum Mile in South Kensington with the Science Museum, Victoria & Albert Museum and Natural History Museum (you can check out my Kensington guide here)
The Tate Modern and/or the Tate Britain
The British Museum
One Day in London: Where to Stay
If you only have one day in London and you want to know where to stay – our advice is to stay centrally. That means Covent Garden, Westminster or Soho if possible.
Yes, the prices are high but it means that you are able to walk to all of the places on the itinerary and base yourself in the heart of the action so no time is wasted during your short trip.
Covent Garden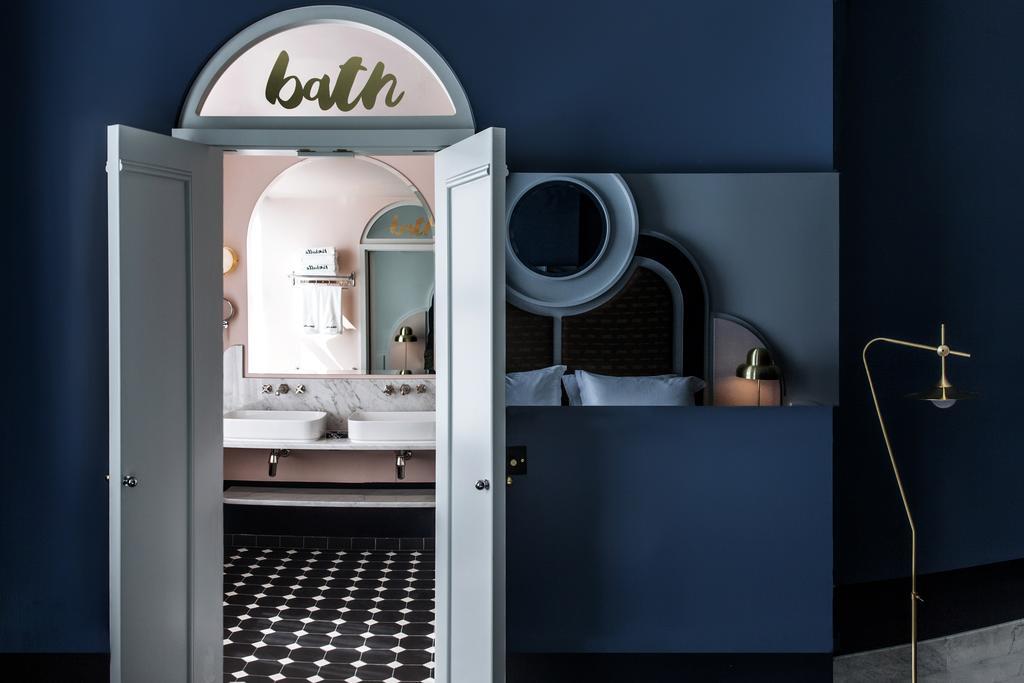 Our favourite hotel in Covent Garden is the absolutely gorgeous The Henrietta, mere metres from the Apple Market. The decor is beautiful, service is slick and you're located right in the centre of London.
Check rates and availability on Booking.com or compare rates on Tripadvisor
Soho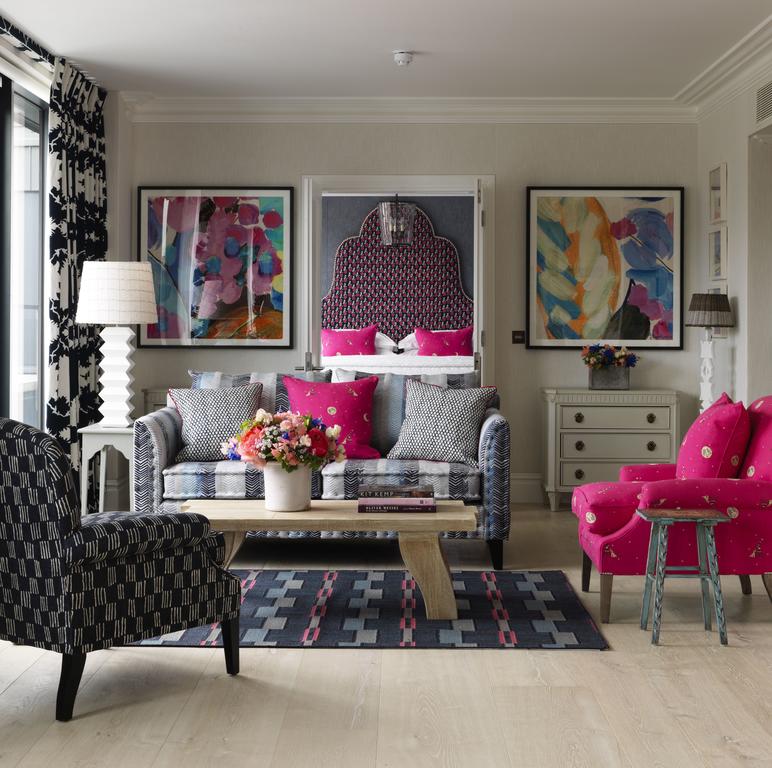 Gone are the days when Soho used to be the seedy heart of central London. These days its all chic bars and stylish restaurants – with a few chic hotels thrown into the ring for good measure.
If you love boutique hotels with personality and bags of style, plump for Ham Yard Hotel – which offers arty rooms, its own bowling alley, spa and rooftop terrace in the midst of Soho.
Check rates and availability on Booking.com or compare rates on Tripadvisor
Westminster
Westminster has the bonus of being a bit quieter than the West End locations, though, as a rule, the prices are just as high (and sometimes higher).
You have a real pick of hotels to choose from here – The Conrad London St James is a great high-end option favoured by many a politician, while The Nadler is a stylish but reasonably priced option nearer to Victoria.
Check rates and availability for the Conrad London St James on Booking.com or compare rates on Tripadvisor
Check rates and availability for The Nadler Victoria on Booking.com or compare rates on Tripadvisor

Read More: The Best Areas to Stay in London
King's Cross
King's Cross has the bonus of being a bit less expensive than staying in the other areas in our guide while still not being too far away from the action. Given that the area is a bit of a transport hub, you'll have plenty of options for getting around the city, as well as out of it when it comes time to leave.
You'll also be about a 30-40 minute walk away from the locations in our one day in London guide should you want to stretch your legs.
For a bit of an up-market stay, choose The Standard. This plush (and highly trendy) hotel boasts stylish rooms that put the C in comfort. Then, on the top deck, you'll find Decimo, a high-end Spanish restaurant with 360-degree views of London and some rather excellent food.
For something a little more budget-friendly, try out The Alhambra. This hotel offers double rooms for around £127 per night and doesn't sacrifice on the things that you'd want from your stay. Rooms come with all the regular amenities, clean linen, towels, TVs and free Wi-Fi and en suite bathrooms.
The only issue might be that the rooms aren't so big – but that doesn't matter too much when you've got such an action-packed day on your hands.
Check Rates and availability for The Standard on Booking.com or compare rates on Tripadvisor
Check Rates and availability for The Alhambra on Booking.com or compare rates on Tripadvisor
Read More: The Best Airbnbs in King's Cross
How to Visit London in One Day: Practical Tips to Help You Plan a Day in London
Best Way to See London in a Day
The best way to see London in a day is to put on some comfortable walking shoes and follow this one day itinerary. If you're unable to walk long distances, you may want to consider the hop on hop off Big Bus Tour.
What to Pack
Pack comfortable walking shoes and an umbrella.
You cover a lot of ground on this itinerary and the last thing you need is to be wearing shoes that look great but cut your feet to ribbons the moment you move. Repeat the mantra. Comfort is king. Comfort is king.
As for the umbrella… well I'm sure London's reputation for rainy weather precedes me so we don't need to say anymore on that.
Best Ways to Get to Central London from The Major Airports
Gatwick Airport
Gatwick is super-easy to get to central London from. Simply make your way to the train station and get a train to central London (destinations covered include London Victoria, London Bridge, Blackfriars and Kings Cross / St Pancras).
Top Tip: Do not bother with the Gatwick Express – it's way more expensive and the trains to central London from Gatwick are pretty fast anyway.
Heathrow
You have a few options for getting to central London from Heathrow. The fastest is probably to take the Heathrow Express, which, unlike its Gatwick counterpart, saves enough time to make it worth the expense – it terminates at London Paddington. You can also get a normal (non-express) train to Paddington too.
Heathrow is also connected to London via the Underground (a.k.a. the tube), so you can hop on and make your rather slow way to central London this way.
Using the tube does have the added benefit that the Piccadilly Line (which is the line that Heathrow is on) takes you to much more central locations – including Covent Garden, so you can get into the heart of the city without having to change.
Stansted
As Stansted is basically the arse end of nowhere, they have you pretty firmly in their grip when it comes to ways to get into central London.
You can get the so-called Stansted Express (which takes 45 minutes to get to Liverpool Street – we struggle to see how there's anything express-like about it) or you can get a coach.
Both are a bit of a drag but take around 45-50 mins in total.
Luton
Again, another "London" airport that's about as close to London as Paris (yes, we're exaggerating a bit). Catch the airport bus to the train station and hop on a train to central London or get the coach. Again, your options are fairly limited here.
How to See London in One Day – Recommended London One Day Tours
We have outlined all the things that you need to know to cover what to see in London in one day but I know that sometimes it's still nice to take a tour. If you do want to take a one day London tour, here are a couple of options that you should look at.
Harry Potter Self-Guided Walking Tour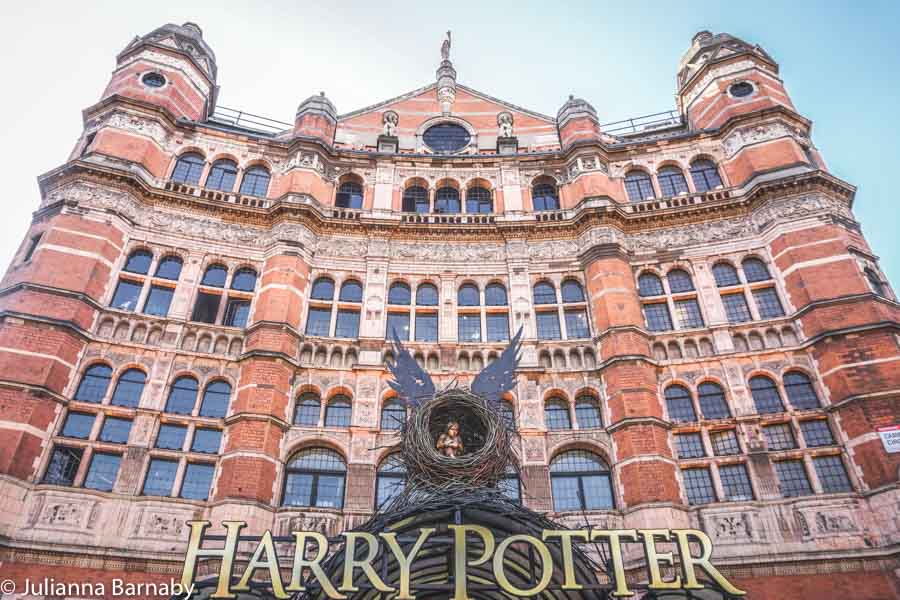 We're big fans of Harry Potter at London x London and needless to say we've charted all the film and book locations you can find in the capital. On top of that, we've concocted a walking tour that will take you round all of them in an afternoon. If the world of witchcraft and wizardry appeals to you more than the world of the muggles, you might want to check it out.
Read More: The Ultimate Self-Guided Harry Potter Walking Tour of London
Literary London Self-Guided Walking Tour
We're massive fans of London's wider literary history too – and boy is there a lot of history. Many of the world's greatest writers from Orwell to Dickens have lived in London and left their mark for you to see. We've also got a self-guided walking tour of the city's literary past for any bookworms who don't want to see the big tourist spots (it also involves a few pub stops).
Read More: The Ultimate Self-Guided Literary Walking Tour of London
What to do in London in a Day: Map
Click here for a Google Map of all the destinations featured in this guide.
Love this? Save and Share on Pinterest