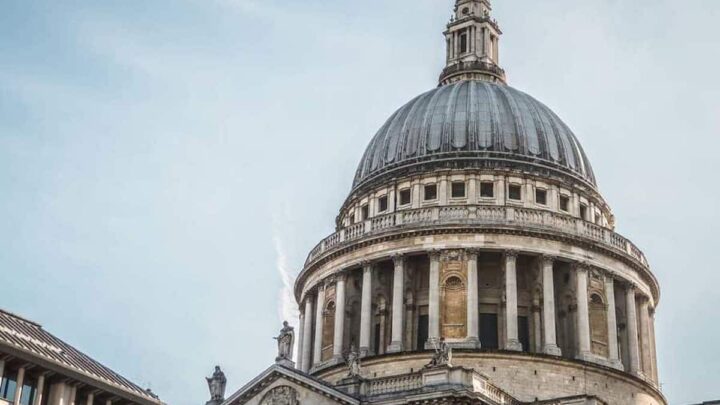 Visiting London and want to tackle the city's biggest attractions? The London Pass helps you to explore many of our fair city's landmarks whilst also cutting down your costs. But is it worth it? Here's what you need to know.
We'll be honest. London can be a hellishly expensive city to spend time in – as someone who grew up in London and has been based here for the last few years – we can definitely attest to that.
While some of the big sights are free (mostly museums), many others come with eye-watering entrance fees, all of which build up throughout the course of a few days.
No need to cry into your cuppa tea though, there are some canny ways of cutting down your costs during a trip to London – the London Pass is one of those.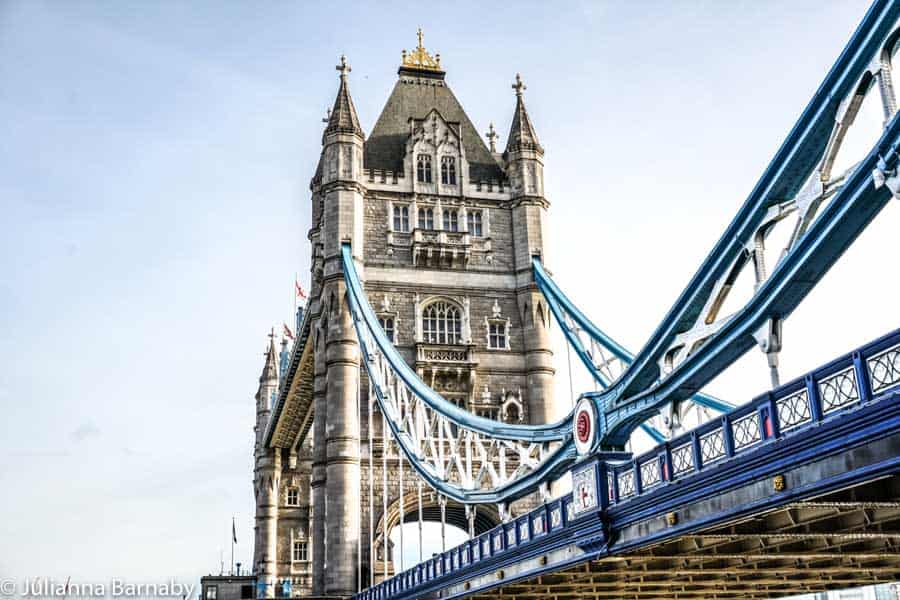 What is the London Pass?
The London Pass is a card that gives you access to many of London's best attractions for a period ranging from one to 10 days.
As well as free entry into more than 80 attractions, this London city pass also has added extras including a comprehensive guidebook and a hop-on, hop-off bus tour.
Overall, if you're looking for London attractions combo tickets, the London Pass is a great option as it includes entry to dozens of London icons for a fixed cost.
How Much Does the London Pass Cost?
The London Pass price depends on how long you want to use it for.
One of the best things about this London sightseeing pass is that whether you have just got a quick stopover in London, or an extended stay, there will be an option for you.
For London one day pass, the cost is £75 for an adult (£55 for children), however, the daily price becomes significantly cheaper the longer you have it for.
*Only available via Get Your Guide

What's Included in the London Pass?
There are more than 80 London pass attractions, making this one of the most generous London visitor passes.
We love that the pass includes both well-known attractions like the Tower of London, as well as quirkier places to visit in London like the Old Operating Theatre Museum. As well as attractions in central London, there are others a bit further out – such as Wimbledon and Windsor Castle.
There's great variety so this pass will suit lots of different people.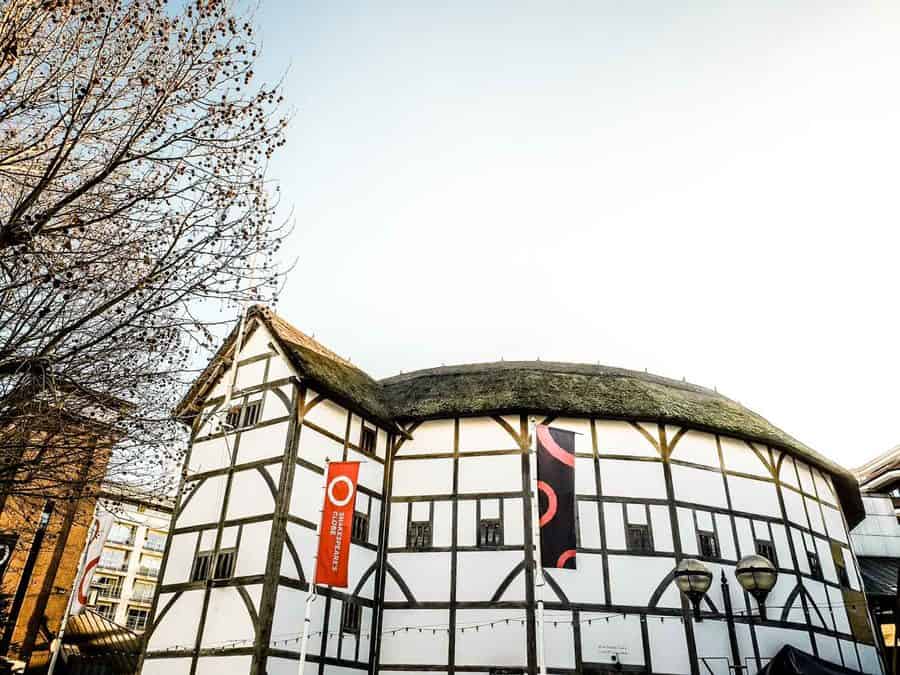 Want to know what to do while you're in town? Don't miss our guide to the best things to do in London.
Included London Pass attractions
The full list of attractions that are free are:
The View from the Shard
Tower of London
Hop on Hop off Bus Tour
Thames River Cruise
Windsor Castle
Westminster Abbey
London Bridge Experience and London Tombs
Tower Bridge Exhibition
London Zoo
Kensington Palace & The Orangery
Hampton Court Palace
ArcelorMittal Orbit
Arsenal FC Stadium (Emirates Stadium)
Apsley House
Banqueting House
Beefeater Gin Distillery Tour
Benjamin Franklin House
Best LDN Walks tour around Royal London
Cartoon Museum
Chelsea Cinema
Chelsea FC Stadium Tour
Chelsea Physic Garden
Chislehurst Caves
Churchill Museum & Cabinet War Rooms
City Cruises
The Courtauld Gallery
Curzon Mayfair Cinema
Curzon Soho Cinema
Eltham Palace
Estorick Collection of Modern Italian Art
Eton College
Fan Museum
Foundling Museum
Guards Museum
Handel House Museum
Household Cavalry Museum
HMS Belfast
The Imperial War Museum London (entry to one exhibition)
Jason's Canal Boat Trip
Jewel Tower
Kew Gardens
KIA Oval
London Bicycle Tour Company
London Canal Museum
London Motor Museum
London Museum of Water and Steam
London Legends Walk
London Transport Museum
London Wetland Centre
Lord's Cricket Ground
The Monument
Museum of Brands, Packaging, and Advertising
Museum of London Docklands (with guidebook)
Museum of Rugby
National Gallery (entry to one exhibition)
National Theatre Backstage Tours
Old Operating Theatre Museum
Pollocks Toy Museum
Queen's Gallery
Queen's Ice & Bowl
Renoir Cinema
Royal Albert Hall
Royal Mews
Royal Observatory Greenwich
Shakespeare's Globe Theatre
The British Museum (entry to one exhibition)
The Postal Museum
Tour & Exhibition
Southwark Cathedral
Tate Britain (entry to one exhibition)
Tate Modern (entry to one exhibition)
Wellington Arch
Wembley Stadium Tours
Wernher Collection at Ranger's House
Wimbledon Lawn Tennis Museum
Wimbledon Tour Experience
As you can see, there is a great selection. There are a few major attractions that aren't included, however. For example, if you want the London Pass for the London Eye you'll be disappointed – unfortunately, that one is not included.

Read Next: Our Pick of the Best London Attractions
You also get a free hop-on, hop-off bus tour which will take you via many of the locations on the list, as well as a 175-page guidebook with lots of travel tips.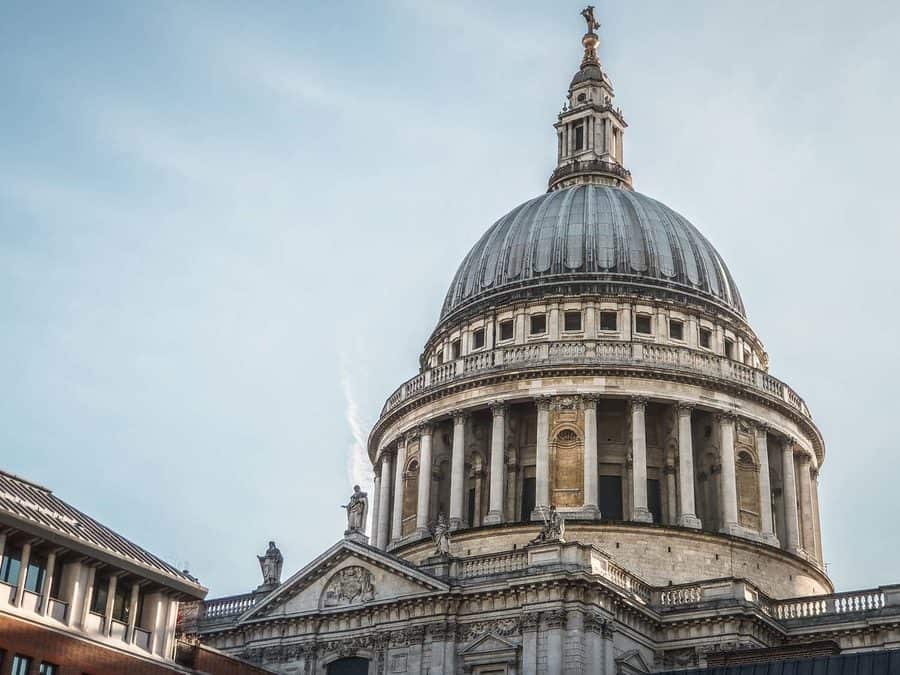 By default, the London Pass does not come with free transport apart from the hop-on, hop-off bus tour. However, there is an add-on you can buy to get an Oyster (transport) card that is pre-loaded with credit for the duration of your trip.
The cost for this is:
| | | | | |
| --- | --- | --- | --- | --- |
| 1 Day | 2 Day | 3 Day | 4 Day | 5 Day |
| £10 | £15 | £25 | £40 | £50 |
There is also a £5 admin fee charged.
It's worth noting that the travel on the London Pass is not unlimited. Although it is convenient to get the card and travel together, there's not a great cost saving when it comes to travel.
To be honest, we don't think it's worth getting the Oyster option added on to your London Pass unless you really want to for convenience.
You can buy an Oyster card (get the normal one, not the visitor's one) with a £5 deposit (which you get back when you surrender the card at the end of your trip) from any underground station, including Heathrow Airport and just top that up with what you need.
What's more, the Oyster card is subject to a daily capping fee anyway, which varies depending on how many zones you travel in and whether you travel in peak or off-peak times. The daily cap for Zone 1 is £7.40 or £35 per week – much cheaper than the option provided with the London Pass.
Where do you Buy the London Pass?
You can buy the London Pass online, either by booking directly or through Get Your Guide.
We recommend booking through Get Your Guide, as the price is slightly cheaper for the 3 Day passes onwards. Plus, we love the convenience of keeping all your bookings in one spot.
Whether you book directly or through Get Your Guide, you will have the choice between using the official app or getting a hardcopy card.
The app means less fumbling around with papers and no chance of it getting lost. Just make sure you keep your phone charged, as you'll need to scan the QR code at every attraction you visit.
Another benefit of using the app is that it's available instantly – no delay or need to go and collect it from anywhere.
If you go for the hardcopy option, then you can either pick up the London card from the Central London collection point, or get it shipped to your address (at an extra cost).
Your pass will automatically be activated when you scan it at the first attraction. Keep in mind it's valid for a calendar day, so whether you scan it at 8am or 2pm, it will still expire at midnight that same day.
What's the Difference Between the London Pass and the London Explorer Pass?
Another popular London visitor pass is the London Explorer Pass. You might be wondering which is the better option.
The two passes operate quite differently. While the London Pass is based on a number of days (with unlimited attractions), the London Explorer Pass is based on the number of attractions but is more generous with the timeframe.
You can buy either a 2, 3, 4, 5, 6, or 7 attraction pass. You don't need to plan which attractions you want to visit ahead – just use your credits as you go.
There are over 20 attractions included with the pass. These are:
1-day Hop-On-Hop-Off Bus tour
Arsenal Stadium Tour
Banqueting House
Body Worlds London
Chelsea FC Stadium Tour & Museum
Churchill War Rooms
Coca-Cola London Eye
Cutty Sark
Dreamworks Tours Shrek's Adventure!
Hampton Court Palace
HMS Belfast
Kensington Palace
Madame Tussauds
Planet Hollywood
Royal Albert Hall
Royal Botanic Gardens, Kew
Royal Observatory Greenwich
SEA LIFE London Aquarium
Shakespeare's Globe Exhibition & Theatre Tour
St Paul's Cathedral
Thames River Cruise 24 Hour Hop-on, Hop off Sightseeing Tour
The London Dungeon
Tower Bridge Exhibition
Wembley Stadium Tour
Westminster Abbey
As you can see, one big difference between the London Pass and the London Explorer Pass is that the London Explorer Pass includes the London Eye.
Another point of difference between the two passes is that the time limit is much less restrictive. You have 30 days from when you first activate your London Explorer pass to use all of the credits.
In terms of price, it depends on how many attractions you want to visit. See the table below.

| | | |
| --- | --- | --- |
| Number of attractions | Adult (14+) | Child (3 – 12) |
| 3 | £49 | £34 |
| 4 | £63 | £42 |
| 5 | £74 | £49 |
| 7 | £94 | £62 |
As you can see, the London Explorer Pass has far fewer attractions included, but the price is relatively comparable to the London Pass.
If you only have a limited time in London but you are looking to cram as much in as possible, then we think the London Pass represents better value for money.
However, if you want to see only a few attractions over a longer period, then you might find that the London Explorer Pass works for you.
So, Is the London Pass Worth Getting?
Definitely, if you are looking to tick off a number of the big items during your time in London.
We love this city, but we've got to admit that London's best attractions do not come cheap. That's why London combo tickets are such a good option.
Not only can they save you a lot of money (more on that soon), but it's also nice to have prepaid for as many attractions as possible so you don't have to worry about individual pricing.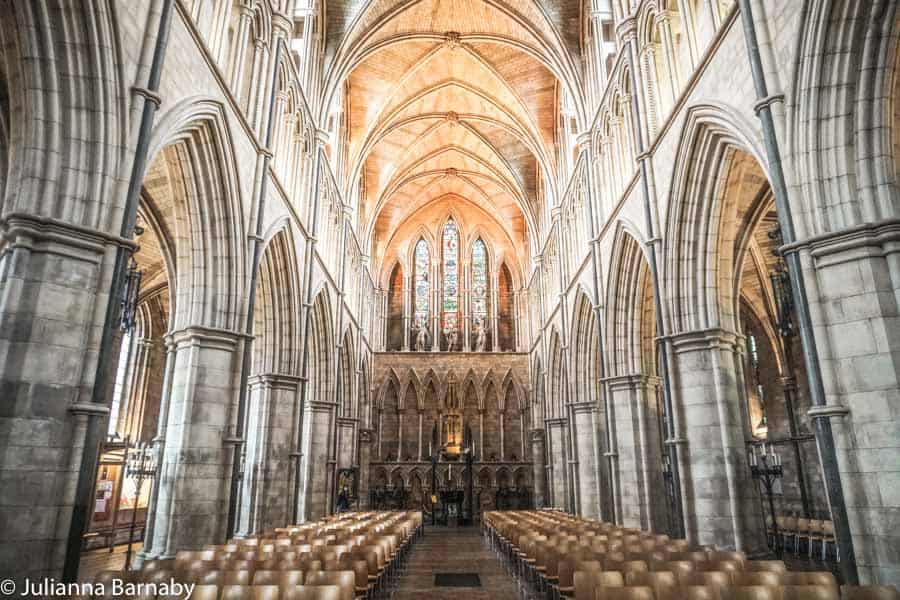 It's never fun deciding if every attraction is worth it – with the London Pass, you just pay once and then you can enjoy dozens of great attractions. In fact, it's a great motivator to get out and see as much of the city as possible.
Plus, as a general rule, the London Pass does offer great value for money. By getting entry to many of the best London attractions with a combination ticket, you can save a lot.
Even if you are only planning to visit a handful of London attractions, the discounts are very worthwhile. For example, the View from the Shard alone is almost half the cost of the one day ticket, at £32.
To break it down, let's take a look at a typical 3-day itinerary in London.
| | |
| --- | --- |
| DAY ONE | |
| Hop on hop off bus tour | £34 |
| Tower of London | £29.90 |
| Westminster Abbey | £24 |
| View from the Shard | £39 |
| DAY TWO | |
| Thames River Cruise | £19.25 |
| HMS Belfast | £25 |
| London Bridge Experience | £25 |
| Shakespeare's Globe Theatre | £17 |
| DAY THREE | |
| Hampton Court Palace | £25.30 |
| Wimbledon Tour Experience | £25 |
| Wimbledon Tennis Museum | £13 |
| TOTAL COST WITHOUT PASS | £276.45 |
| COST OF PASS | £98 |
| SAVING | £178.45 (over 50%) |
As you can see, the London Pass is a great London attraction deal – you can expect to keep plenty more pounds in your pocket (perhaps for a cocktail later?).
While we're a big fan of the London Pass – and there are thousands of great London Pass reviews, too – it's not perfect for everyone.
If you're visiting London but you aren't fussed about visiting the big names like the Tower of London, Windsor Castle and the View from the Shard, you might not get as much value for money.
Likewise, if you're the type of person who likes to really soak up an attraction and spend a whole day there, you might find the time limits restrictive.
It's worth having a think about exactly what attractions you want to visit, and then doing some quick maths to work out whether it makes sense for you.
If you're looking for a London museum pass, for example, it's worth noting that many of London's museums are free, so you don't really need a pass at all, just rock up at the museums you want to visit and you're all set.
Overall, however, we really recommend this London tourist pass for those who are coming to the city – especially first-timers who want to cram as much in as they can.
Not only can you save a lot of money, but it's a great motivator to hit the pavement (or the tube) and see as much as you possibly can during your stay.
Buy Your London Pass or your London Explorer Pass
Buy Your London Pass or your London Explorer Pass
Tips for Making the Most of Your London Pass
The London Pass runs for a calendar day, rather than a 24 hour period. Therefore if you activate it at 1pm in the afternoon, it will still run out at midnight that day. To really make the most of it, set that alarm early to fit in as much as possible as most attractions close around 5pm.
Another reason to get up early is to beat the crowds. In the middle of the day, they can be really intense with long queues. To spend more time exploring and less time queuing, we recommend using your "fast track" tickets in the middle of the day, and putting the non-fast track attractions at the beginning and end of the day, when the crowds are thinner.
The big ticket items on the London Pass include the View from the Shard (normally £39), Tower of London (normally £28), Westminster Abbey (normally £23), the London Bridge Experience (normally £29) and Kensington Palace (normally £20). We would definitely recommend trying to fit these into your itinerary, as they will represent the biggest savings.
The London Pass hop on hop off bus tour is included for free, and is a great way to get acquainted with the city (and save on transport costs). Sure, they're a bit kitsch – but it's lots of fun and a good way to get around to most of the city's highlights.
Although it's tempting to fit in as much as possible while using the pass, make sure you leave yourself enough time to really enjoy what you visit. The atmosphere of London is amazing, and you don't want to miss it as you run from attraction to attraction.
Love this? Save and Share on Pinterest!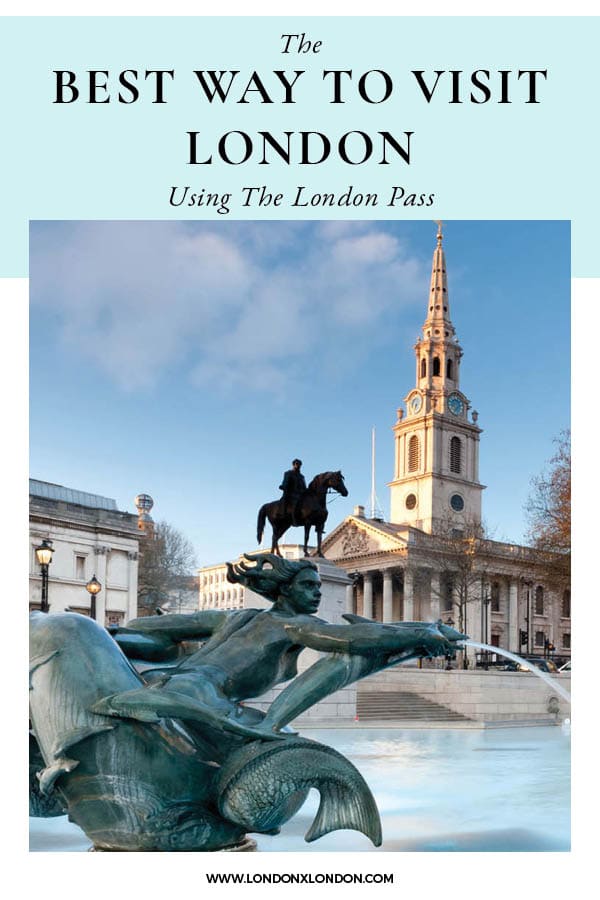 Looking for more London tips and Guides? Check these out…