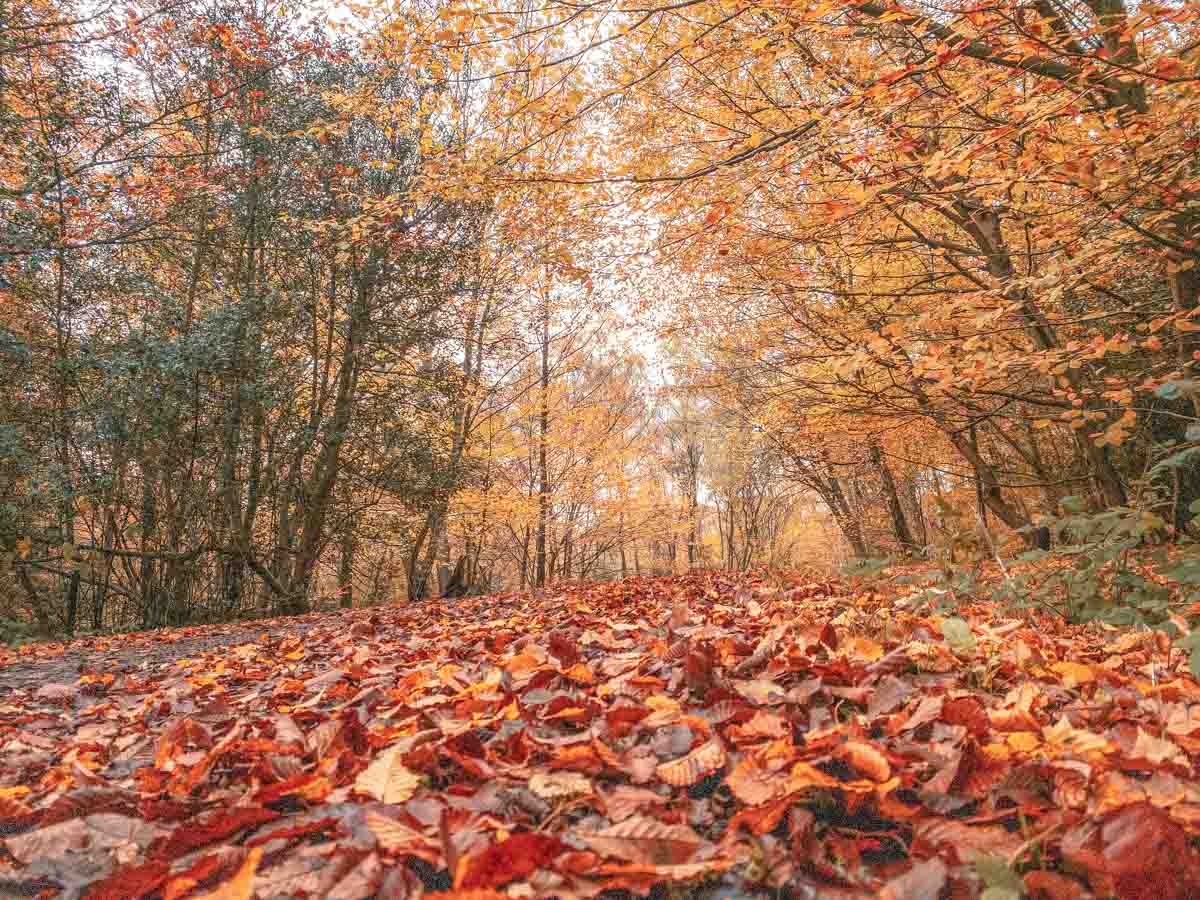 Sprawling over a magnificent 2,400 hectares, Epping Forest is a walker's adventure playground within easy reach of London.
Starting in Forest Gate in London and stretching all the way to Epping in Essex, it's little wonder that Epping Forest is a go-to sanctuary for those wanting to blow the cobwebs off with a good old ramble.
I recently featured the forest in my guide to stellar walks in London – but, with any area this large, there's so much to explore that it more than merits a walking guide of its own.
Ready to explore? Discover the beauties of this rambler's retreat with these Epping Forest walks.
The Best Epping Forest Walks
Beech Trail
2.5 miles / 4 km
This two and a half mile circular walk is a pretty perambulation from the Pillow Mounds car park and, as one of the forest's official trails, is waymarked throughout for easy navigation. Follow the trail and it takes you through a stretch of the forest filled with the beeches after which it's named.
It is relatively uneven – so not a great choice if all you're after is a flat stroll through the forest, but there are only a couple of really steep sections.
Much of the trail's attraction is walking through the forest itself, but don't forget to scope out the Iron Age earthwork at Loughton Camp.
Gifford Trail
1.25 miles / 2 km
The Gifford Trail is one of the newest Epping Forest walks – no surprise given the stretch of woodland it takes you through was only planted in 2013 by local volunteers and school kids who planted over 4,500 trees after the woods were bought by the City of London Corporation. Expect to see lots of fallow deer in the Deer Sanctuary, English Oak and other native tree species including alder, birch and beech.
Chestnut Trail
3.25 miles / 5 km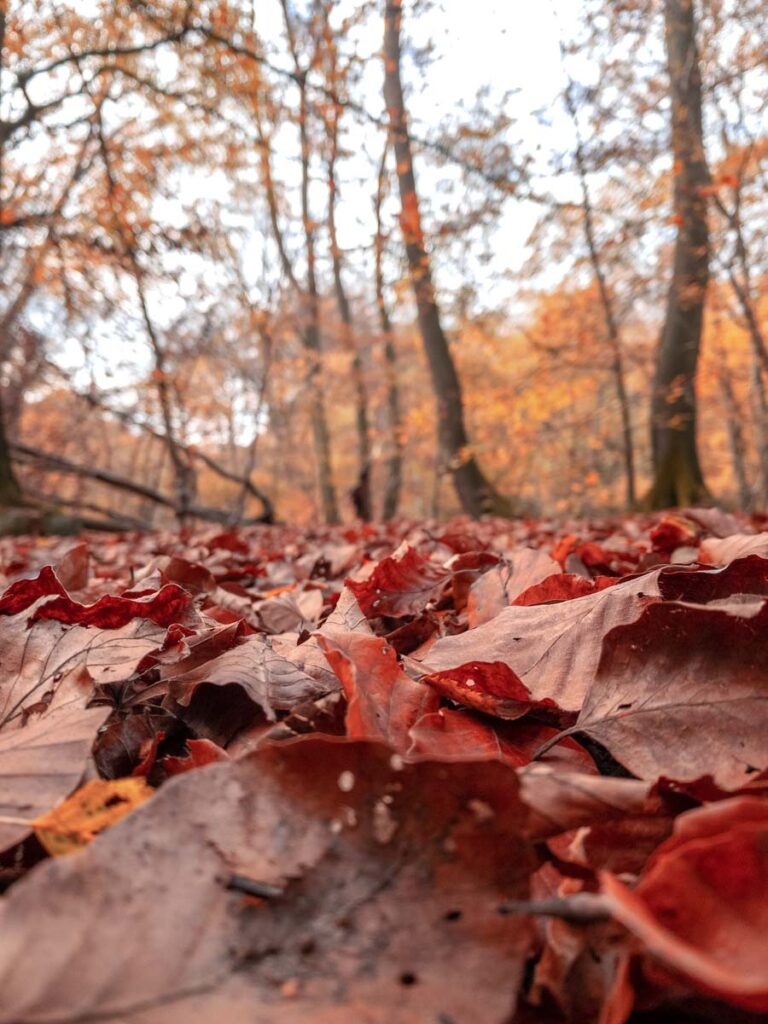 I hate to play favourites, but the Chestnut Trail is one of my favourite trails in Epping Forest. It's not that long – only 3.25 miles in total, but during the course of those three miles the trail wends its way between woodland, parkland and some rather pretty waterside views.
You start at the Warren Road entrance to Wanstead Park, walking through Chalet Wood before emerging out near Heronry Pond.
From there, it's a matter of skirting your way around the ponds and then the rather unimaginatively named (but beaut nonetheless) Ornamental Water.
Holly Trail
2.5 miles / 4 km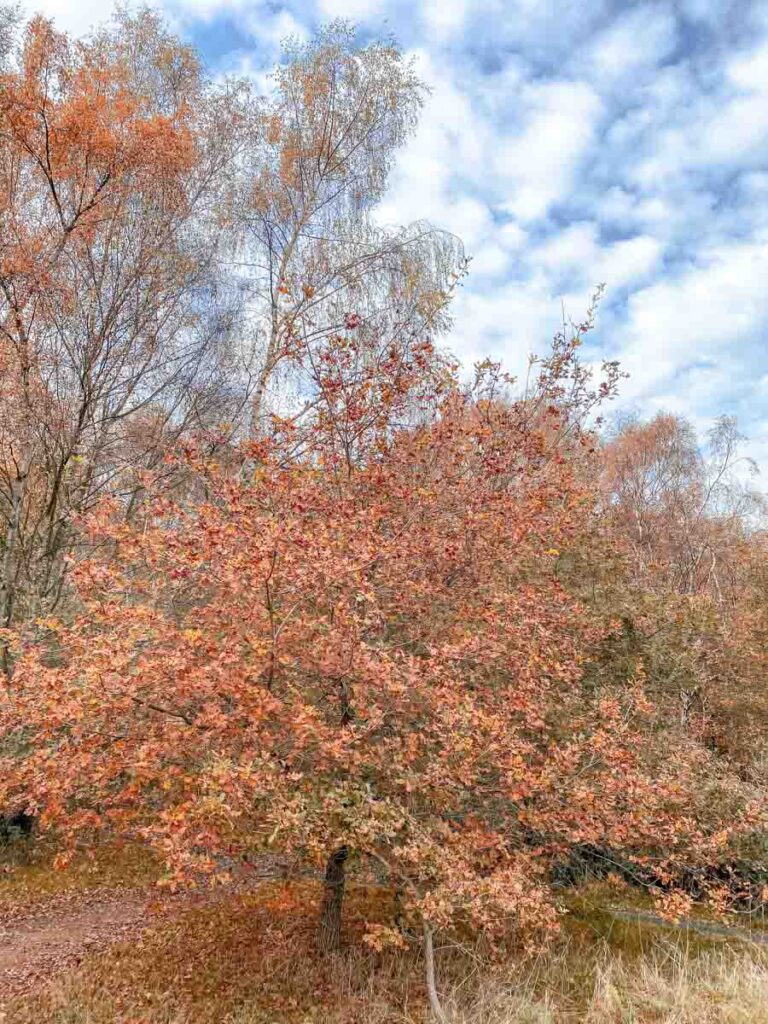 One of two Epping Forest walks in this guide starting from Chingford, the Holly Trail is a classic stroll through the forest, forging its way across Chingford Plain and then taking you through Bury Wood. Unlike some of the other walks in this guide – this one is mostly through woodland (with the exception of the section on Chingford Plain) and clearly signposted throughout. It does get very muddy in the wetter months – make sure that you've got appropriate footwear.
Oak Trail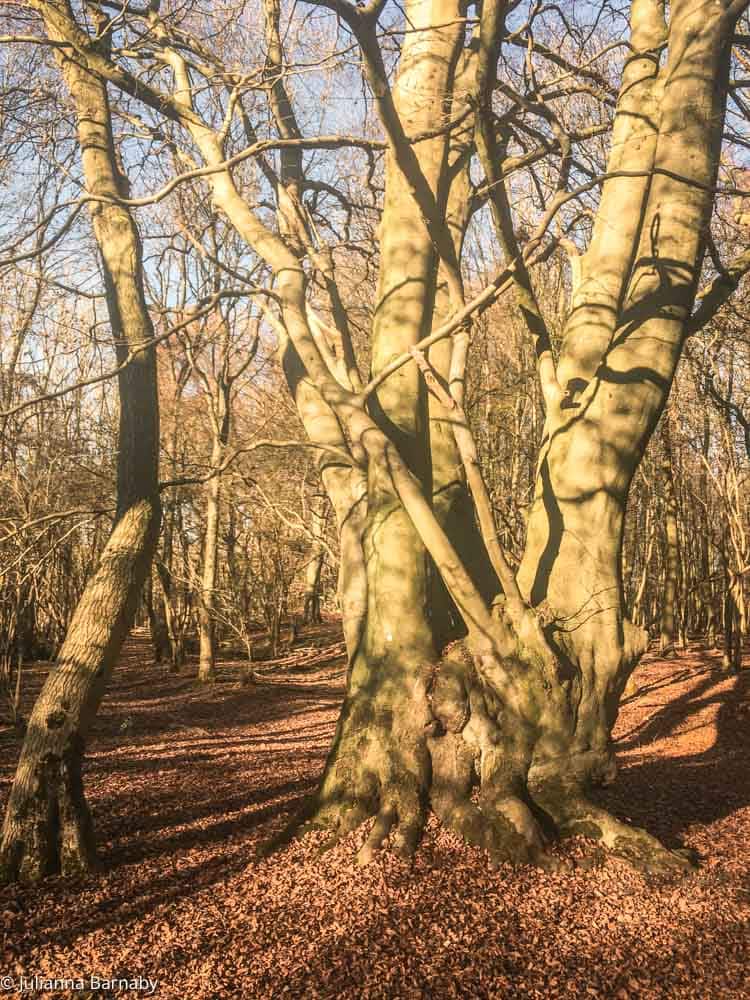 6.6 miles / 10.6km
The Oak Trail is pretty much the closest thing in this guide to an Epping Forest hike, so well suited to those of you who love to tackle challenging terrain and don't mind a steep hill or two. It's also very easy to do if you're arriving by public transport as it starts and finishes at Theydon Bois.
I'll be honest – at 6.6 miles, it's still not that long but it is quite hilly and the variety or terrain more than justifies the effort. You kick things off with a walk from Theydon Bois, through Great Gregories Farm and northwards, before swinging south through the wooded Epping Thicks and Amesbury Banks.
Just before the end of the hike, you pass the Deer Sanctuary, which was created in the fifties to help protect the fallow deer that call the forest their home.
The Grand Epping Forest Circular Walk
15.7 miles / 25.4 km
I've saved the best (or at least, the biggest) walk 'til last. This epic hike through Epping Forest is almost 16 miles, runs through a variety of terrains and is a great option for those of you looking for a real day-long challenge. The trail takes you from Chingford, all the way up to Epping… and then back down again.
It sounds simple – and it is, though it comes with more than its fair share of hilly inclines, much of the challenge is the distance itself – not to mention sticking to the trail, which can be difficult as it's not formally marked. Be sure to download the map before you set off.
Epping Forest Walks: Practical Information
If you're driving, there are plenty of car parks located around the forest, however they do get busy, particularly at weekends. Arrive early to nab a space (and maximise your walking time).
The quickest way to get to Epping Forest from central London is to hop on the Overground to Chingford from Liverpool Street. The journey is around 30 minutes and the station is only a short distance from the forest.
Another alternative is to take the Central Line to Loughton or Theydon Bois stations, both of which are also within short distance of the forest.
The forest is served by a number of local buses – the appropriate route is dependent on where you're planning on walking to/ from. Be sure to check ahead for routes and timings and be aware that some routes can be infrequent, particularly at weekends and bank holidays.
The forest does get very muddy, so you're well advised to wear proper hiking boots if you can.
Looking for More London Walks & Guides?
Check these out…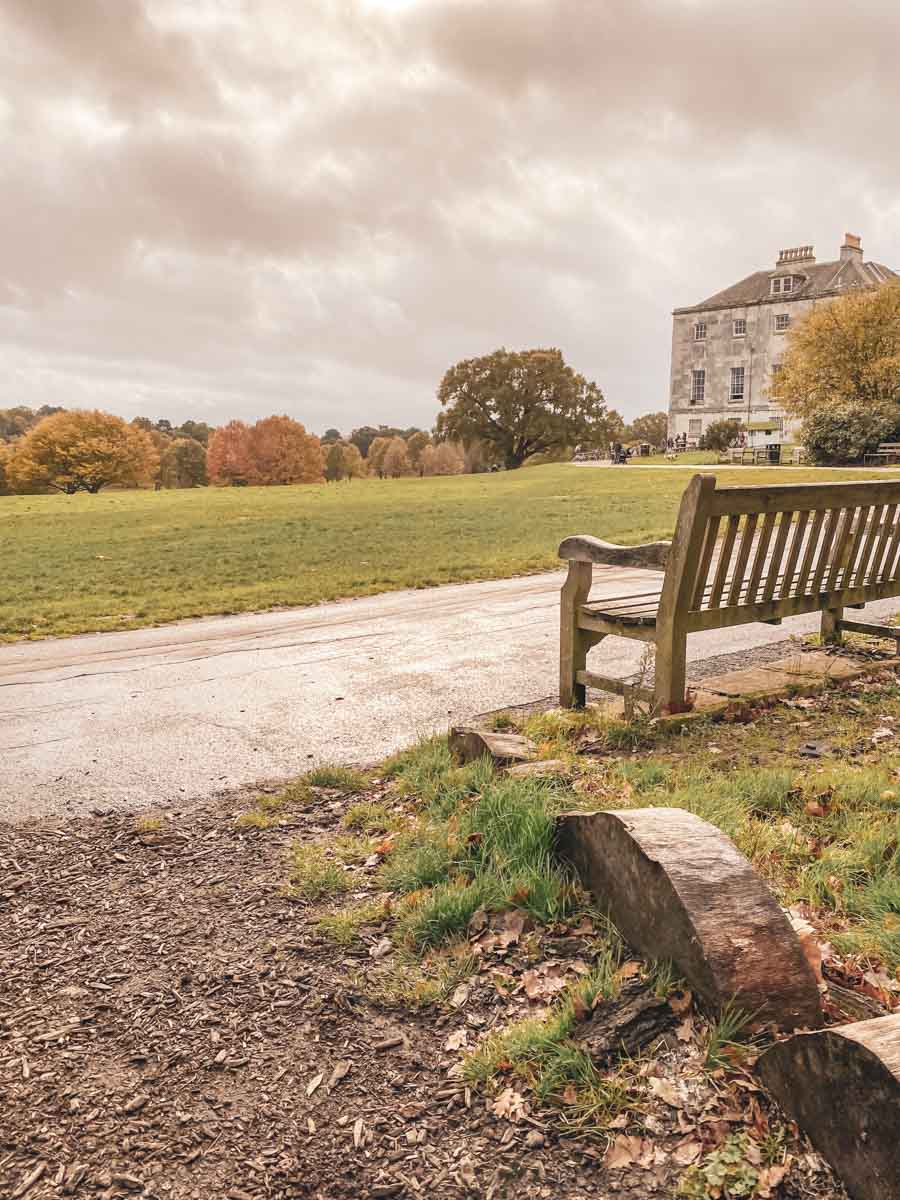 Beautiful Walks in London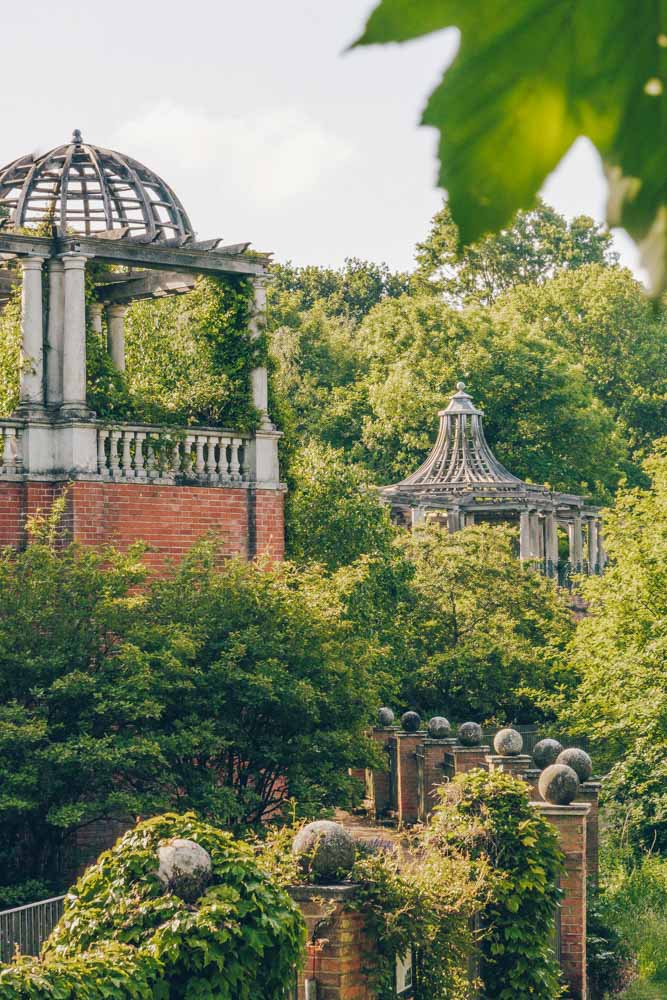 The Best Walks on Hampstead Heath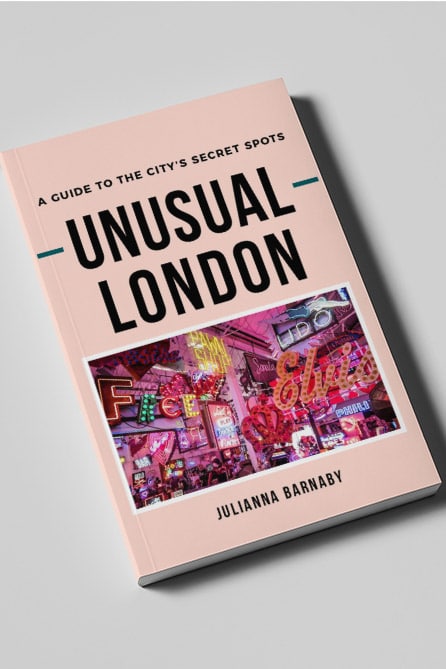 Discover London with the Unusual London Book