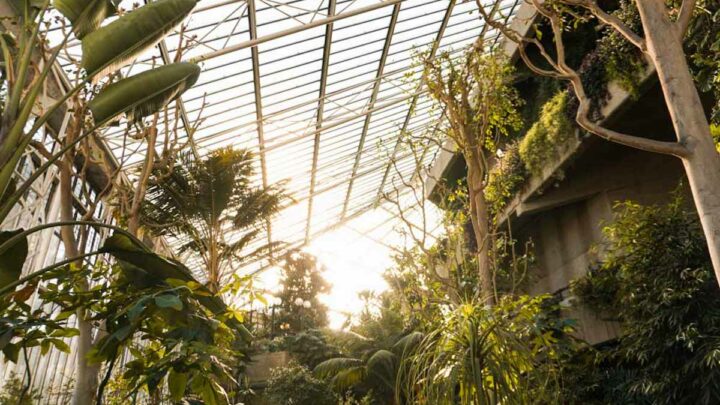 At first glance, London can be a wallet-destroying city to spend time in… but it doesn't have to be that way. Looking to explore the city without the expense? This insider's guide walks you through 32 awesome and totally free things to do in London.
Exploring London for free…. First up, is it even possible? Secondly, what is there to do?
Answer: yes. And we know how.
We've put together this bumper list of free things in London – cool places to visit and things to do that won't cost you a single penny. Knock yourself out.
PS: Looking for more London tips? Here are 40 things every visitor should know before travelling to London or check out our complete London Guidebook – everything you need to plan your London trip.
Best Free Things to do in London: Top 12 Picks
Changing of the Guard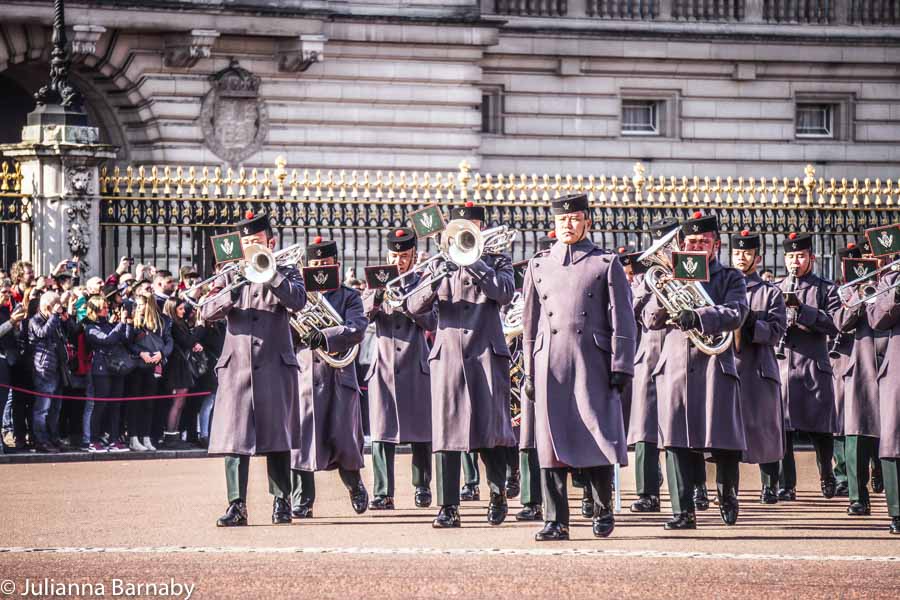 Everyone should go and see the pomp and circumstance of the Changing of the Guard ceremony at least once.
We don't care if you're a Londoner or if you're only in town for a couple of days, this is one of the top free tourist attractions in London for good reason.
The Changing of the Guard is the procession that takes place when the Queen's Guard finish their guard watch and hand over to the new guard.
However, rather than a simple sayonara, which is the best you get from most of us as we breeze out of the door at 5pm, there's a whole ceremony complete with brass bands, marching and a hell of a lot of tradition.
You can see the ceremony in a couple of places, but we recommend Buckingham Palace – because it's easily the most impressive location.
London Mithraeum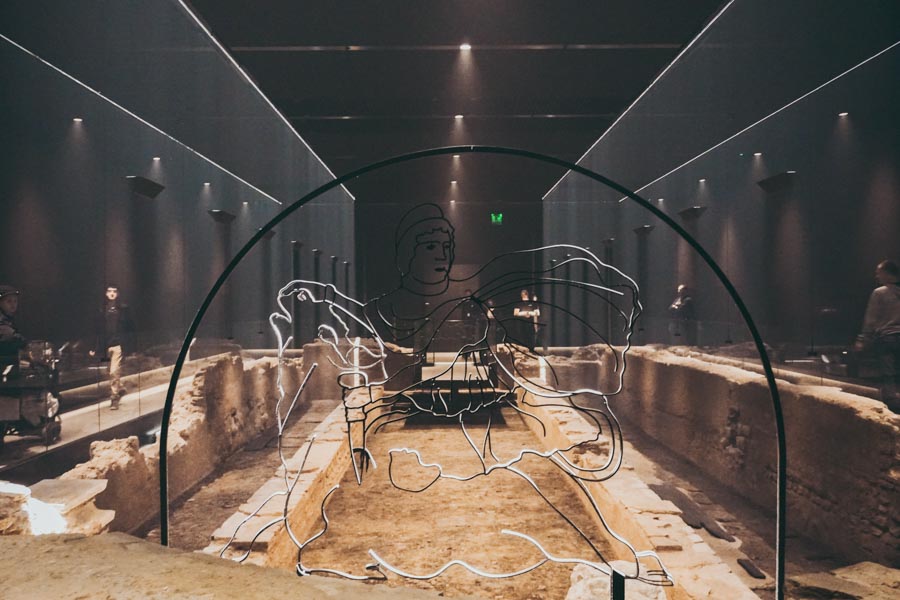 London has a long and winding history that spans many a weird and wonderful story. It's no surprise then that sometimes you can dig out some pretty bizarre but cool places to visit in the city.
The Mithraeum is one such place. A Roman temple dedicated to the mysterious figure of Mithras, whose cult-like followers were shrouded in a veil of secrecy? Sounds too weird to be true…
Well, that's where you're wrong. Not only does the Temple of Mithras exist, but you can go and visit it without paying a single penny.
The immersive experience is hidden underneath the Bloomberg buildings in the City of London.
We won't give the game away by saying too much, but we will say that this is one of our absolute favourite places to go in London for free. Fact.
Read More: The London Mithraeum – The Secret London Spot You'll Love
Barbican Conservatory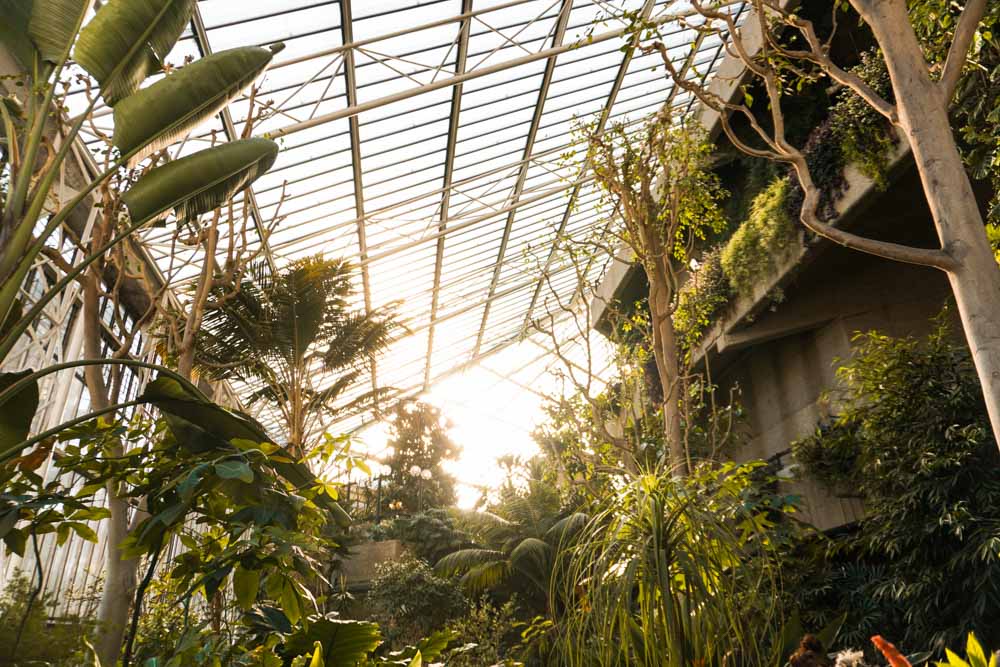 The Barbican is one of London's best cultural venues – set in a series of striking Brutalist buildings near Smithfield. For the most part, though, you need to pay to make the most of the cool programme of theatres, films and concerts on offer.
However, the Barbican has a little secret – a rather cool free thing to do in London…
How about a gorgeous conservatory packed with all manner of tropical plants, cacti and flowers tucked away on the third floor of the building?
As far as secrets go, it's a pretty good one. Simply check the schedule of opening (it used to only open on Sundays but now it opens every day – booking required) and get yourself down there pronto.
Read More: This is Why You Need to Visit the Barbican Conservatory
Street Art in Shoreditch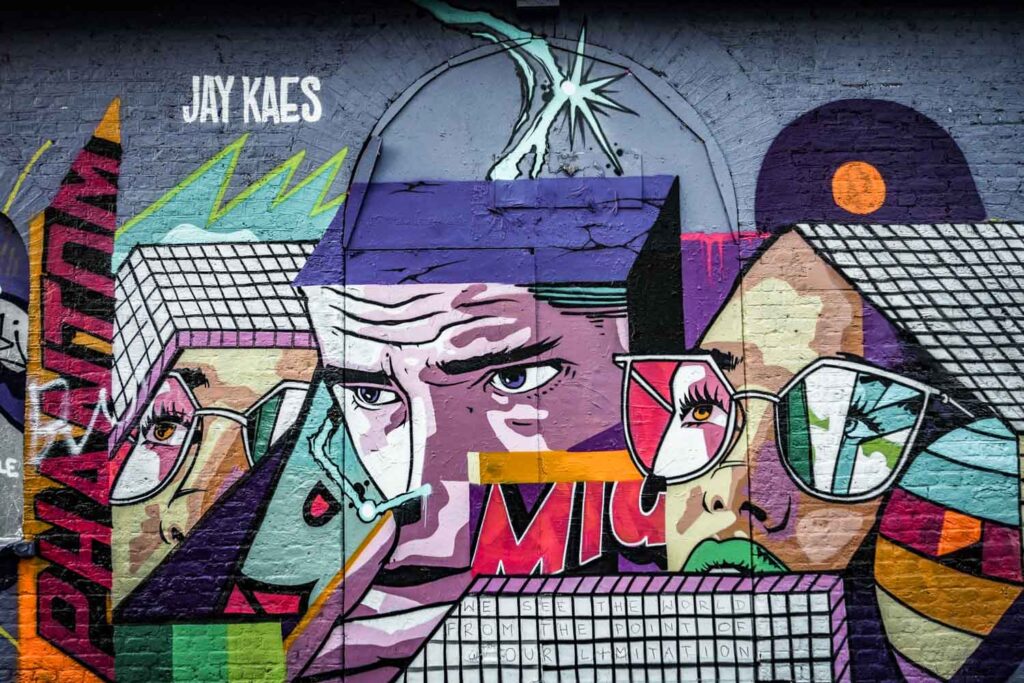 London's position as a vibrant street art hub is kinda set in stone – while other cities were pooh-poohing the idea of graffiti as art, we Londoners were welcoming it with our arms wide open.
If talented artists are going to use the city as a canvas to bring a little colour into our lives… well, we are here for that.
Shoreditch boasts one of London's most established street art scenes.
You can barely turn a corner without coming across a piece (or five) from some of the biggest international street artists.
Read More: A Guide to Exploring the Best Street Art in Shoreditch – Complete with a Self-Guided Walk
Columbia Road Flower Market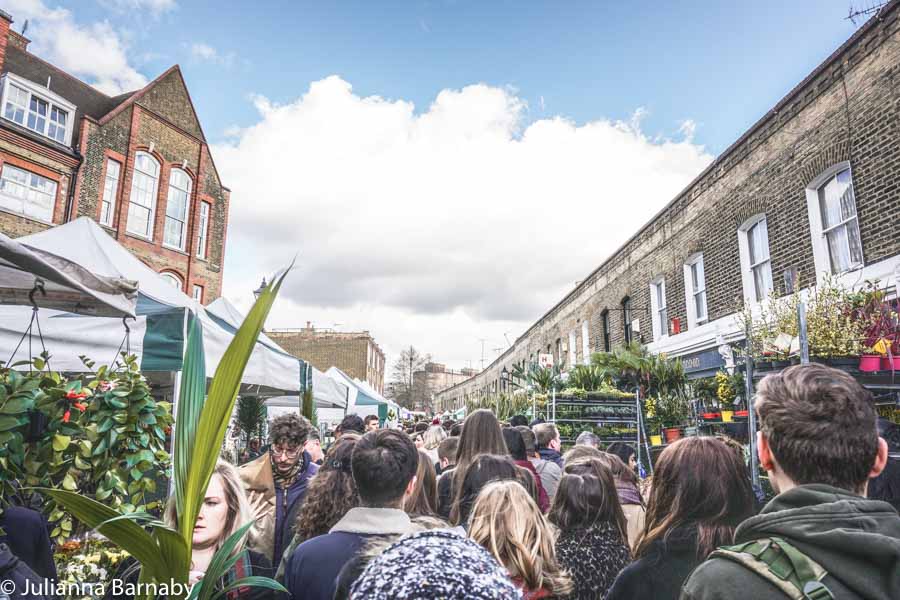 Columbia Road Market is one of London's more unusual markets.
Every Sunday, Columbia Road bursts into bloom, with a long-established flower market that is really rather delightful.
Now, of course, buying something in the market is most certainly not free (cash cash dollar dollar bills rule yo) but you're more than welcome to turn up and have a meander.
Preferably whilst imagining what your life would be like if you lived around the corner and could buy armfuls of blooms to decorate your huge but stylish pad.
OK, that last bit is clearly a personal fantasy, but we'll bet you find yourself doing it too when you visit.
Read More: London in Bloom: What You Need to Know about Columbia Road Market
Public Viewing Gallery at the Oxo Tower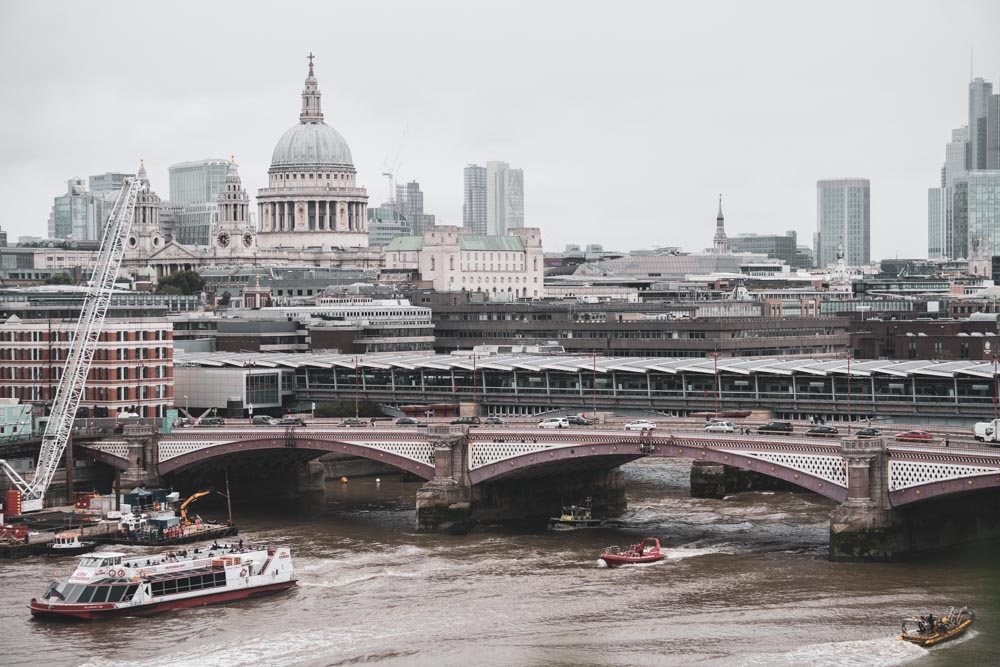 For a city with such a dramatic skyline, it can be damned tough to get a good look at it without paying through the nose for the pleasure.
Sure, it's cool that you can see London up high from places like A View from the Shard, but if you don't have £30 to drop on a ticket, it kind of sucks.
That's where the Oxo Tower comes in. A cool place to visit in London for free that barely anyone knows about? We kid you not.
We're not going to pretend that it's on quite the same level – let's face it, you're on the 8th floor here, not the 72nd floor – but before you get all sniffy, we will say that it's right next to the river and boasts some pretty cool views.
Simply hop in the lift to the 8th floor and feast your eyes on the view of our fair city.
British Museum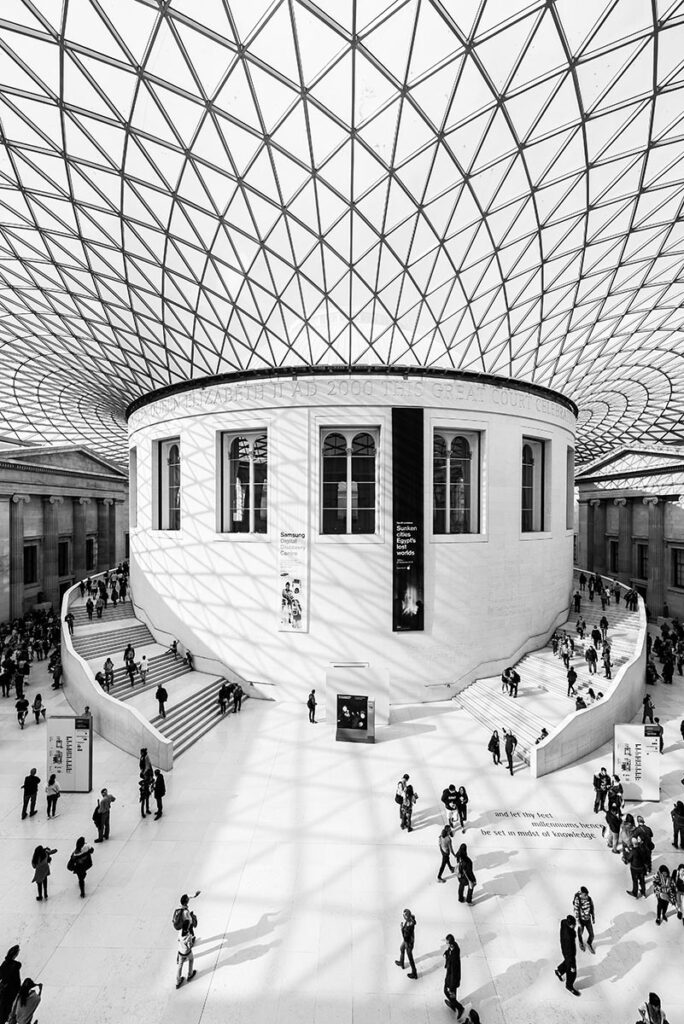 London is a pretty cool city in many ways, but we think one of the things that really sets it apart is the number of museums you can visit for free.
Many of the city's biggest museums also double up as some of the biggest free attractions in London (that's why we've got a whole section on free museums below).
Can't decide which one to pick? Go for the British Museum. It's pretty much unrivalled when it comes to the sheer scope of curios, artworks and artifacts on display.
Just be sure to wear a comfortable pair of shoes when you go, because that's a mistake that you most certainly don't want to make.
Read More: 25+ Free Museums in London
The Ceremony of the Keys at the Tower of London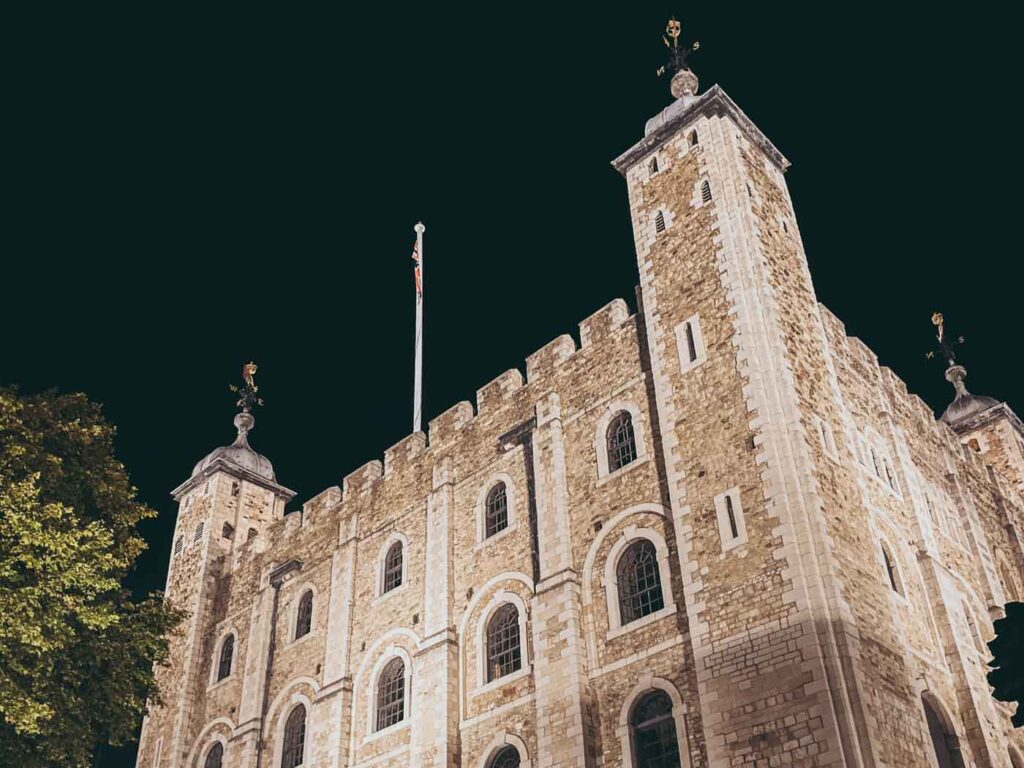 The Tower of London is one of London's must-see sights… but you'll have to open your wallet if you want to go inside.
Unless you book a ticket to see the Ceremony of the Keys.
The ceremony dates back hundreds of years – celebrating the moment when the Tower of London is locked up for the night, with all its treasures (which include the Crown Jewels) safely locked inside.
All great right?
The bad news is that because this is one of the top free things to do in London, getting a ticket is notoriously difficult…. As in we've decided to go back and the next available date is four months away kind of difficult.
Oh London, the notorious killer of spontaneity since the invention of online booking.
Sky Garden
Wondering what to do in London for free? Go to Sky Garden – the gorgeous three-floored atrium at the top of the Walkie Talkie building.
It's pretty inside, but it also happens to command some kick-ass views of central London.
However – a word from the wise. There is definitely a right way and a wrong way to Sky Garden.
The right way will find you breezing up in the lift, walking around a near-empty garden and soaking in some of the best views in London in peace and quiet.
The wrong way will find you queuing for hours, only to be admitted to a stampede of people all trying to live their best life and taking the same boring-ass shots of them and the skyline as if they had some kind of a hand in its creation.
We know which one we would choose. We think you do too – that's why we've written this step-by-step guide to visiting the Sky Garden without the fuss and frazzle.
Obviously you should read it to help you plan your trip.
Leadenhall Market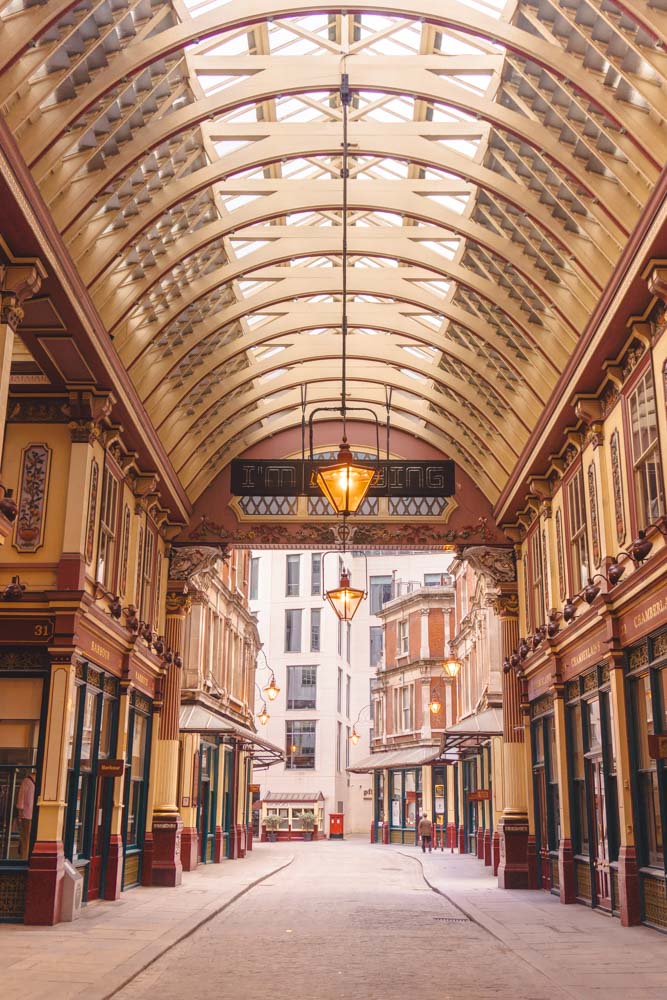 Tucked away in the heart of The City, Leadenhall Market is one of our favourite places in the capital to peruse for free.
The Victorian building is home to a whole host of restaurants, bars, and independent shops. You might just recognise a few spots from the Harry Potter series (cough, cough Diagon Alley).
If you do fancy splashing the cash, head to Cheese wine bar for a glass or two – and some accompanying cheddar. We'll be very jealous.
Read our guide to Leadenhall Market
God's Own Junkyard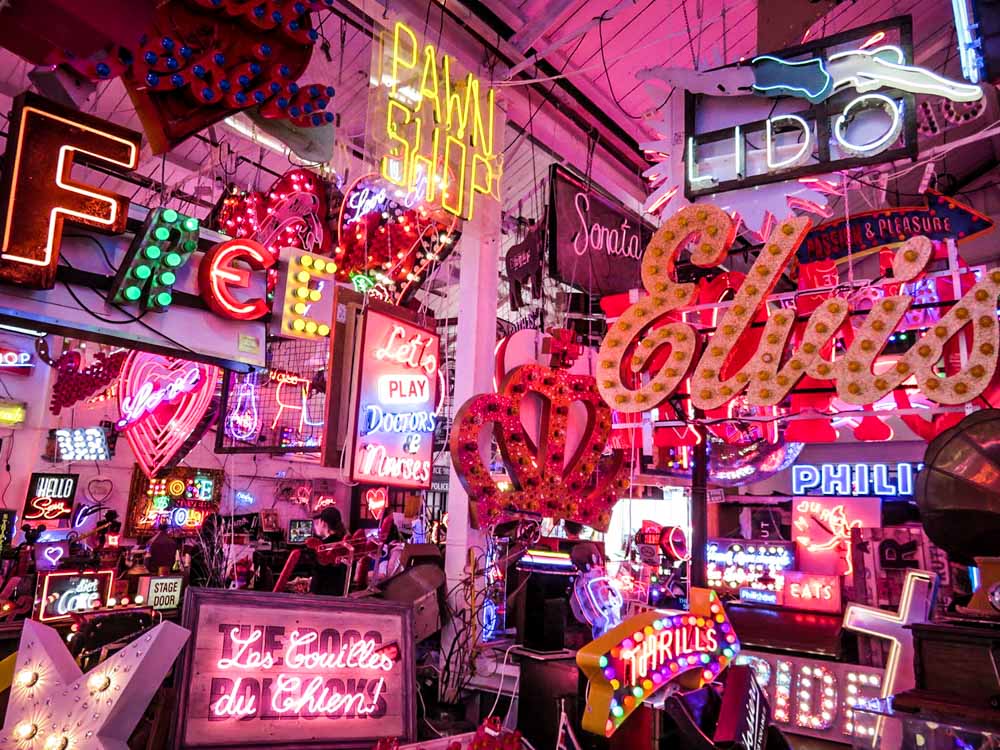 Walthamstow's neon gem might not be a secret London spot anymore, thanks to its oh-so-grammable looks, but it's still one of the coolest free places in London.
The warehouse is a culmination of Chris Bracey's life work – the neon man worked for the likes of Tim Burton, creating iconic signs and images.
You can easily spend an hour snapping your way around this vibrant warehouse, decorated in neon lights and cheeky kaleidoscopic signs.
Take a Free Walking Tour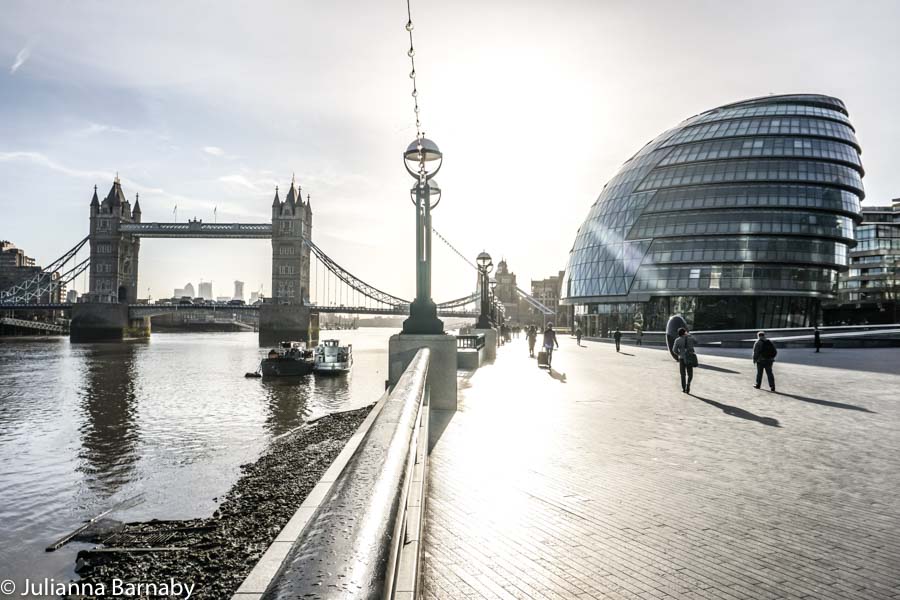 For such a big place, London is a surprisingly walkable city – one that you can easily head out on a self-guided London walking tour to keep yourself entertained in.
But it's not quite the same as having a really knowledgeable (and preferably funny) guide showing you all of the hidden spots and telling you their strange stories as you walk around.
That's why I recommend finding a free walking tour to join.
There are plenty to choose from on all manner of subjects – from East London food tours to Jack the Ripper tours – simply take your pick and off you go.
I should mention that while these tours market themselves as free, they're actually pay what you want tours. I'd feel pretty bad about not paying someone who has given a stellar tour, but it is up to you.
Free Attractions in London
Free Tours at Somerset House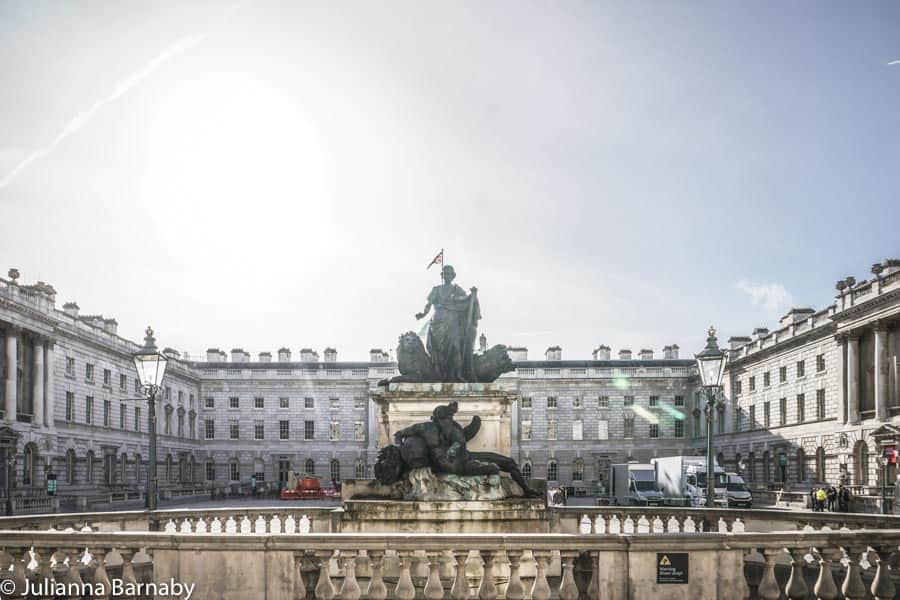 Somerset House is the last of the huge palaces that used to line the Thames in central London.
Striking neoclassical architecture surrounding an equally jaw-dropping quad – it's a must for any list of free places to go in London.
Cool as it is to poke around on your own, we recommend booking on for one of Somerset House's free tours to delve into the nitty gritty of the palace's rather brow-raising history (it belonged to Queen Henrietta, whose husband Charles I was executed as part of the English Revolution for starters).
Tickets are only released on the day and get snapped up quickly – but it is absolutely worth the effort.
Read More: Somerset House: History, Architecture and Tours – The Full Guide
Walk Underneath the Thames on the Greenwich Foot Tunnel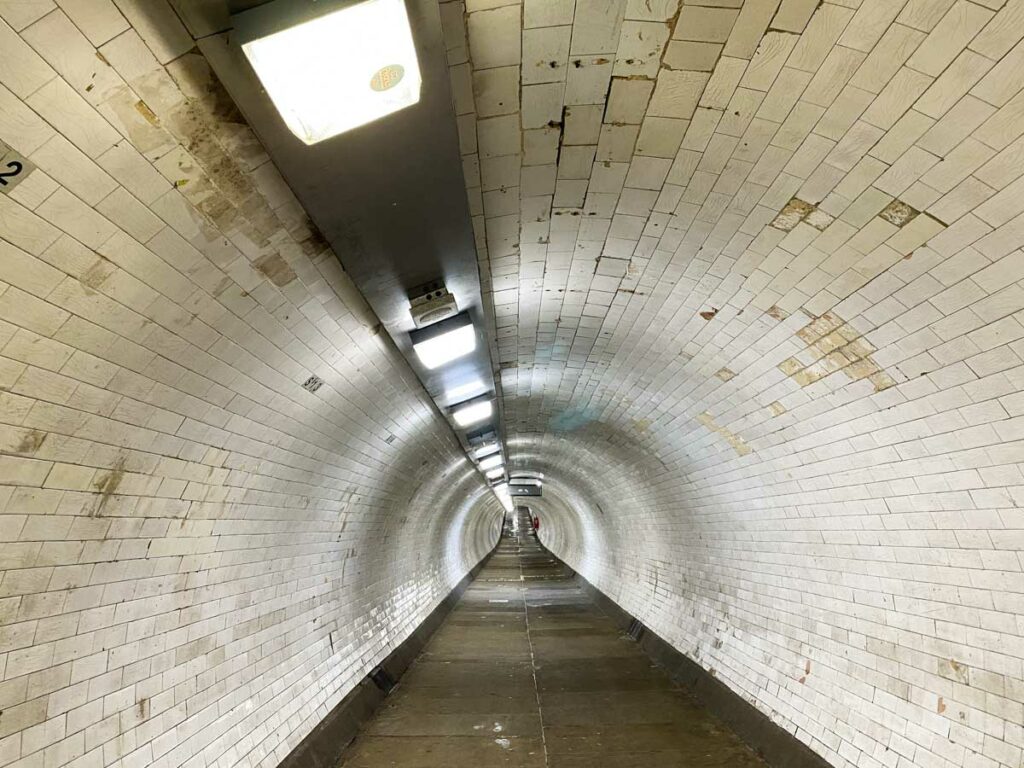 Everyone knows about London's bridges – Tower Bridge, London Bridge… even the controversial Millennium Bridge (which had to close as soon as it opened for some time because it wobbled too much). But did you know about the Greenwich Foot Tunnel?
The tunnel opened in 1902 and is still used by well over a million people each year today.
It's one of London's more unusual spots – 370 metres of straight tunnel to whisk you from one side of the Thames to the other.
We suggest hopping off at the Isle of Dogs and using it to get to gorgeous Greenwich.
Visit the Public Galleries in the Houses of Parliament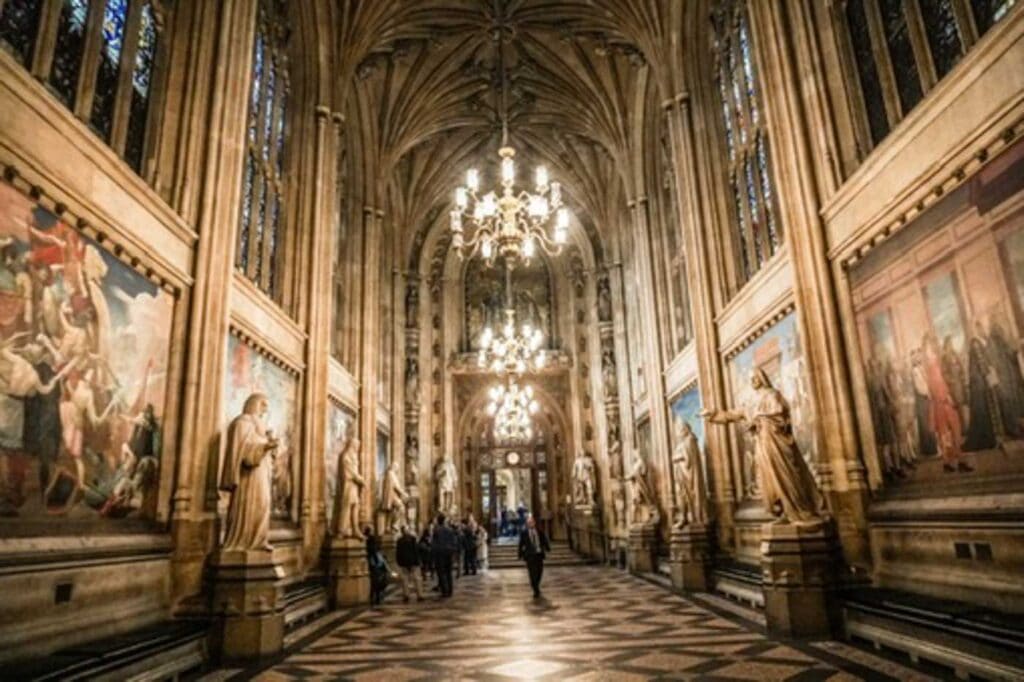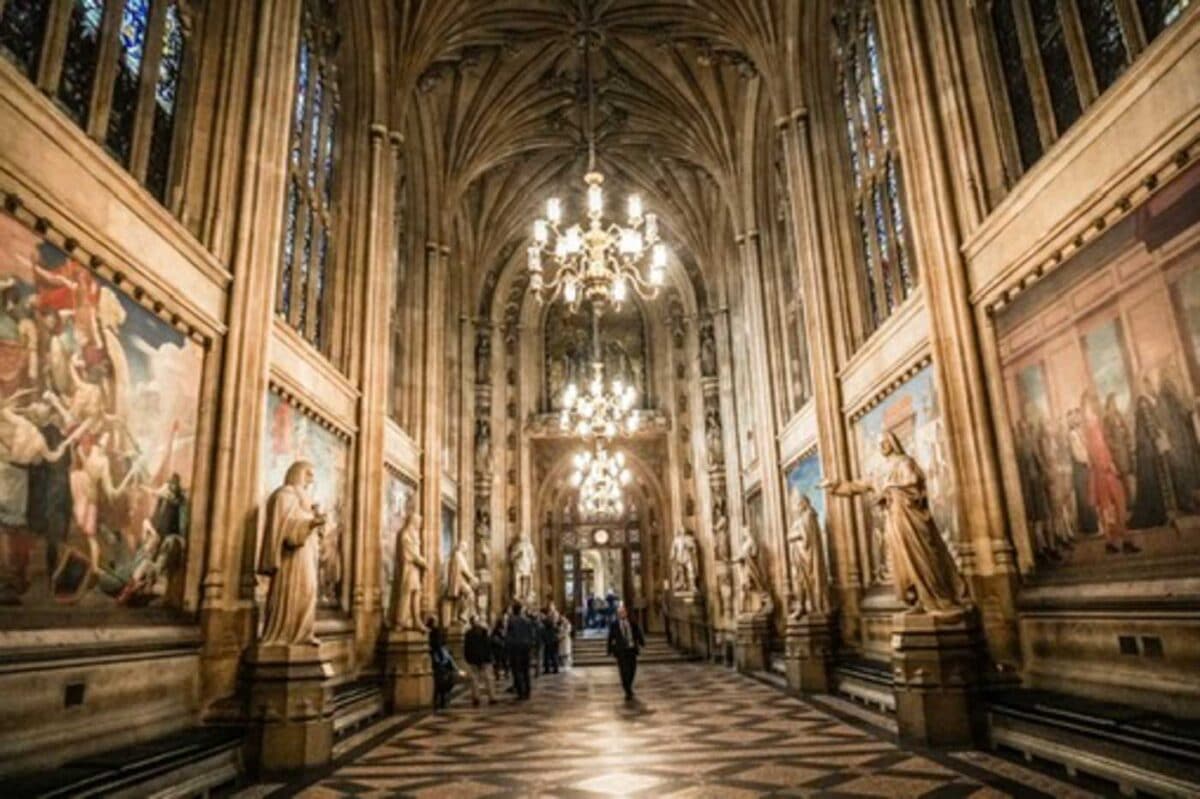 Whatever you say about today's politics (don't get me started, we have plenty to say about it all), there's no denying that it's anything but boring.
You can watch the action first hand at the public galleries in the Houses of Parliament – free to both UK residents and overseas visitors.
Most of the time you can just rock up and get in, but you will need to book ahead if you want to see Prime Minister's Questions (PMQs) or Ministerial Question Time.
Wander Around Borough Market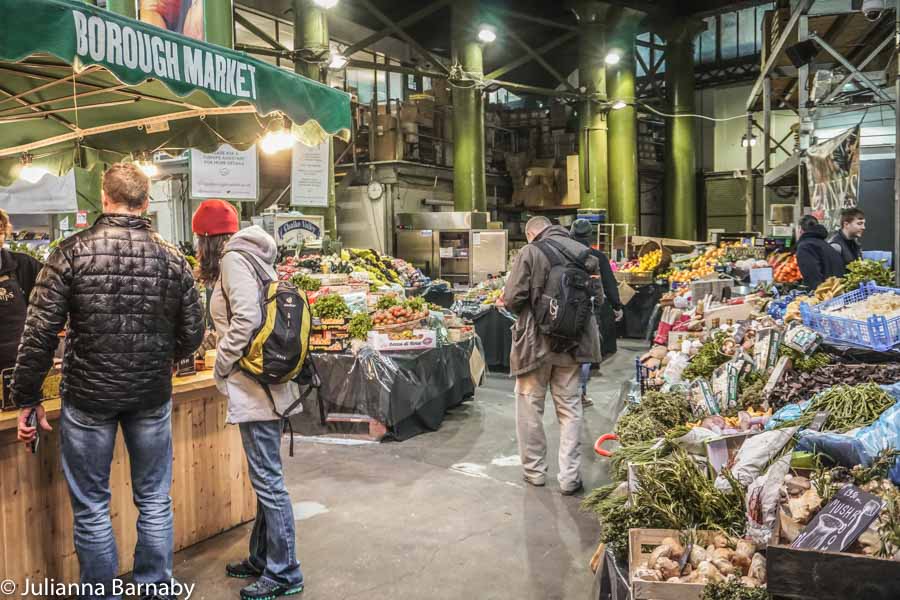 Borough Market is one of London's best-known food markets.
For good reason – the quality and range of fresh produce and street food is ridiculously high.
Of course, buying it isn't free but so much of the Borough Market experience revolves around having a mooch, soaking up the atmosphere and having a cheeky sample or two. Definitely worth popping in.
Read More: Visiting Borough Market – The Insider's Guide
Leake Street Graffiti Tunnel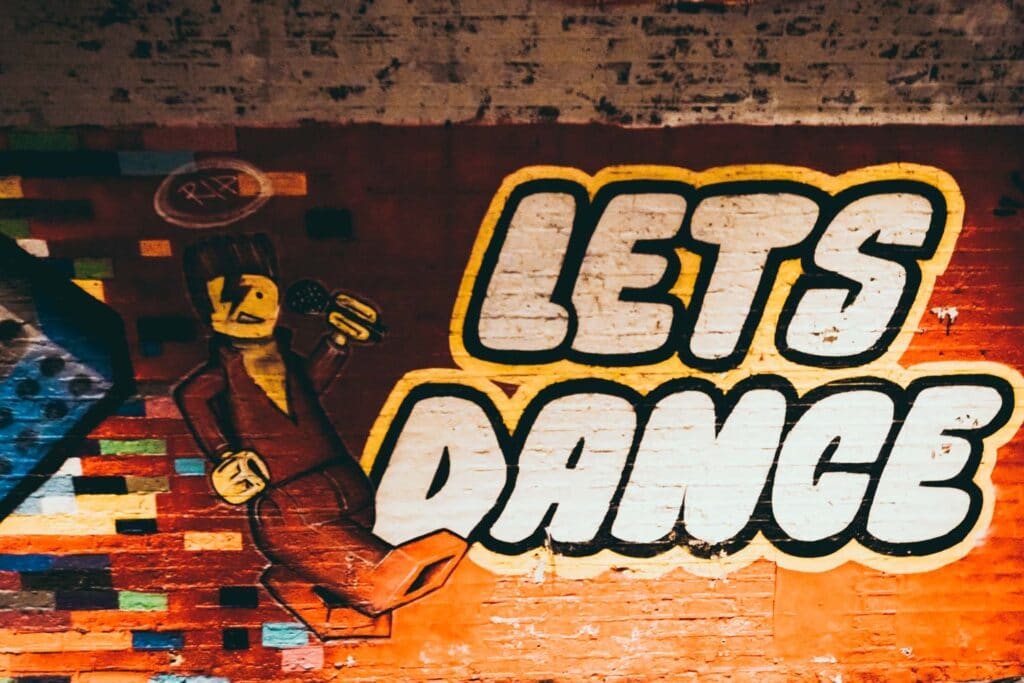 Leake Street Graffiti Tunnel is London's largest legal graffiti wall and also one the coolest street art spots in the city, which is why we always recommend it as one of the best things to see in London for free.
It was transformed from a dingy old railway tunnel into the riot of colour you find today by none other than Banksy, who organised a street art festival down here in 2008. There's always something new going up and you'll almost certainly catch an artist or two at work when you visit.
Read More: Leake Street Graffiti Tunnel – Street Art Comes to Life at London's Largest Legal Wall
Visit the Chapel of St Peter & Paul in the Old Naval College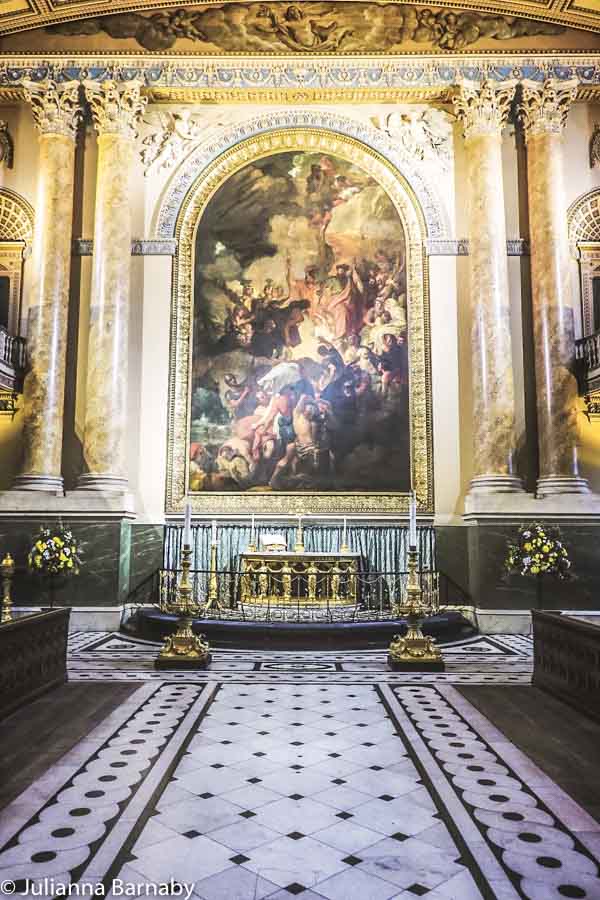 Sometimes, you have to give kudos to whoever designed a space – if only for the outrageous over-the-top fabulousness of the end result.
That is certainly the case for the Chapel of St Peter & Paul at the Old Naval College in Greenwich.
The Neoclassical decor is pure drama and we love it – there's a marble floor, a carved ceiling (with extra gilt for that finishing touch) and one of the most distinctive 18th century interiors you can find in the city.
Combine it with a cheeky visit to nearby Queen Anne's House or the National Maritime Museum (both of which are also free) for the perfect little day in Greenwich.
Fulham Palace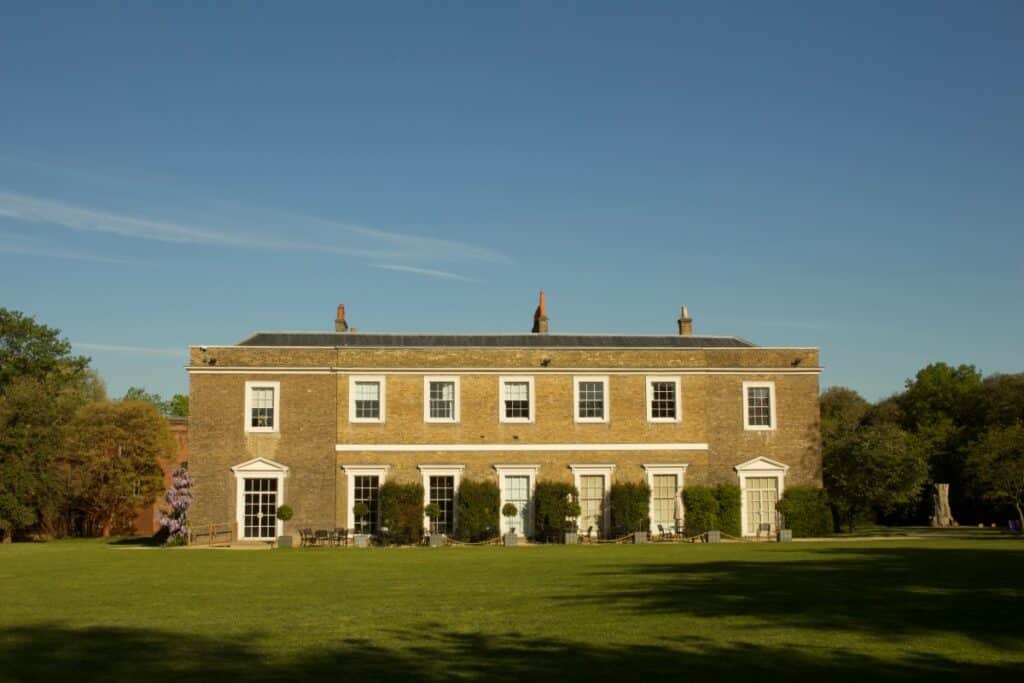 Fulham Palace has been around since 704, which tells you one thing: it's seen a lot of intrigue and drama over the years.
From being the hidey-hole where Catherine of Aragon was sent by Henry VII to ensure she didn't get her claws into his son, the soon to be Henry VIII (it wasn't successful – they married anyway and Catherine became the first of Henry's notorious six-wife run), to doubling up as a place of torture in Mary I's bloody reign, the palace has many stories to tell.
Go and have a nose around – both the house and the garden are beautiful, particularly in the summer months.
Brompton Cemetery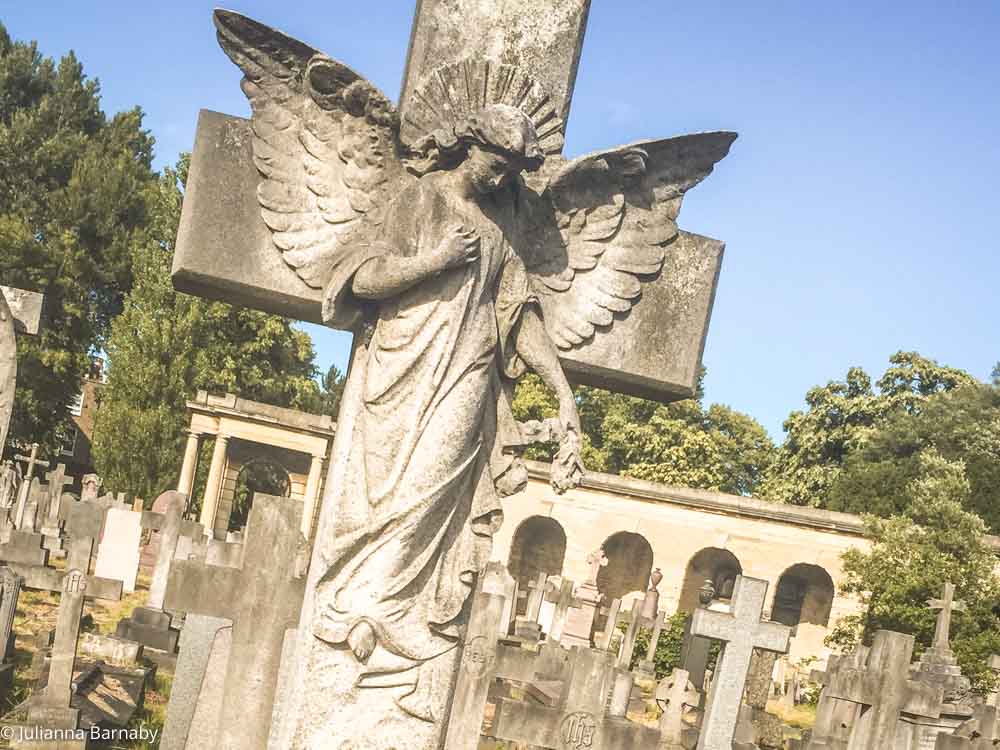 OKAY. So we can all agree that cemeteries are hella creepy – probably something to do with all the rotting bodies and grief… but they can be beautiful too.
While you have to pay to go to London's most famous cemetery, Highgate, Brompton is pretty spectacular too.
Brompton Cemetery has been named as one of the greatest treasures of London (yeah, that's weird, but go with it) thanks to the beautifully carved mausoleums and a domed chapel that was based on St Peter's Basilica in Rome.
Care to max out on the creepy factor? Hunt out the graves of famous figures buried in the cemetery including suffragette Emmeline Pankhurst.
Kenwood
There are plenty of grand houses and mansions dotted around London, but not many at all that you can visit for free.
Kenwood is an English Heritage property with a gorgeous interior and world-famous artwork (we're talking Rembrandt, Vermeer and Gainsborough levels of art here) and one of my favourite places to visit in London for free.
Once you've finished exploring the interior, make time to meander around the 122 acres of landscaped gardens.
Free Things to do in London: Galleries & Museums
Are all museums in London free? No. But a large number of galleries and museums in London are free to visit.
Look, there are so many free museums in London that you could write a whole a whole piece on it (oh wait, we have – read it here). So we've restricted this section to my absolute faves.
House of Minalima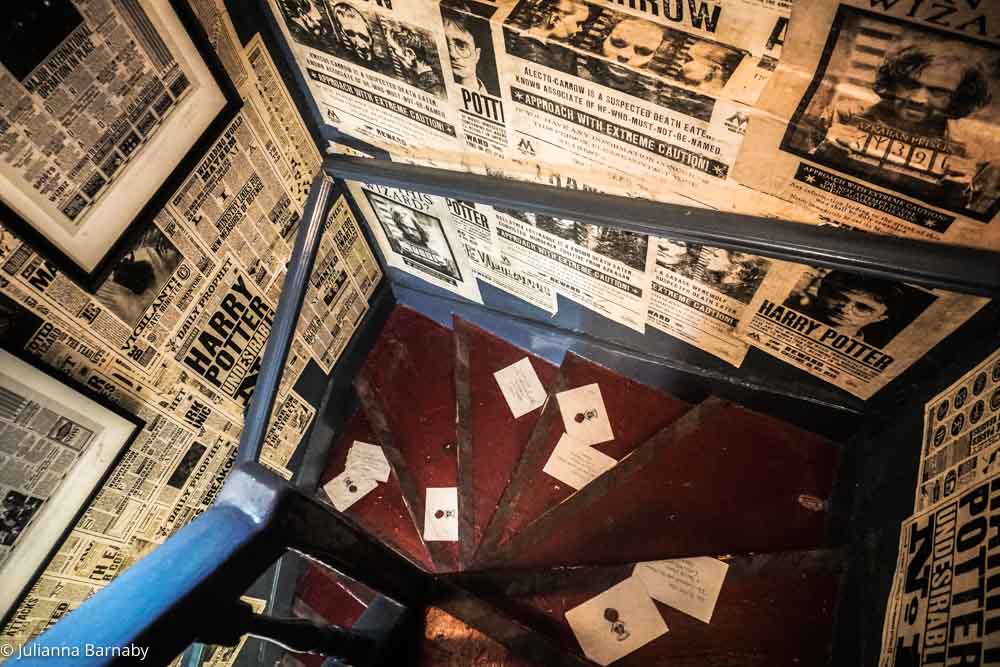 Harry Potter fans rejoice!
There are so many brilliant Harry Potter related gems in London (psst – we've written a pretty fly self-guided Harry Potter London tour showcasing the very best of them). Even so, The House of Minalima is something pretty special.
Founded by Eduardo Lima and Miraphora Mina – the two graphic designers in charge of bringing the iconic design elements in the films (think copies of the Daily Prophet and the wanted posters of the prisoners of Azkaban), the house displays cool posters and designs from the films.
It would be remiss of us if we didn't also note that it is also a shop – one all too easy to spend your galleons in.
Read More: The House of Minalima – Bringing All Your Harry Potter Dreams to Life
Photographer's Gallery Soho (Free Friday Lates between 6pm-8pm)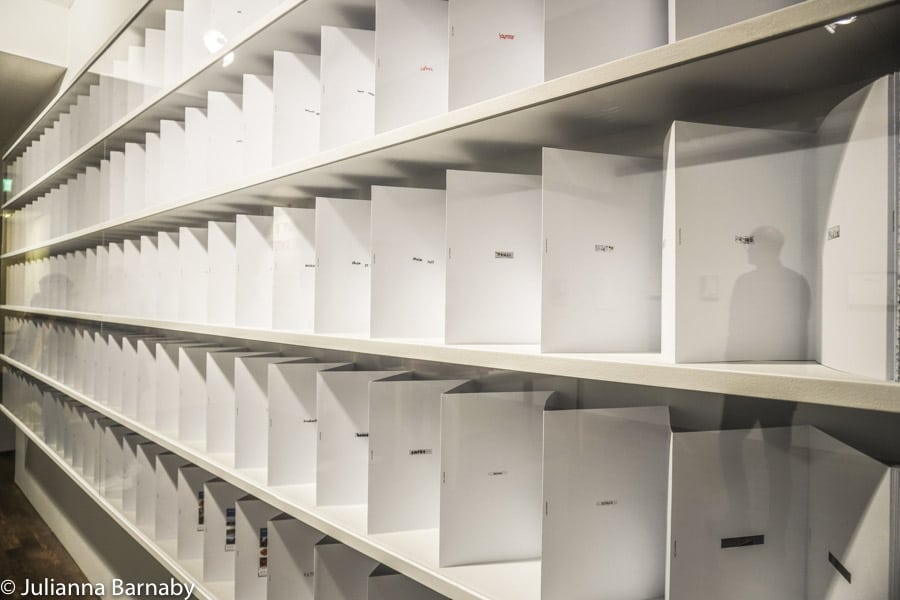 The Photographers Gallery is one of London's most intriguing galleries – an ever-changing display of some of the most talented photographers of past and present.
Sounds great right? It gets better – the gallery hosts free Friday Lates between 6pm-8pm. Enjoy.
Read More: Brilliant Places to Visit in Soho
The Petrie Museum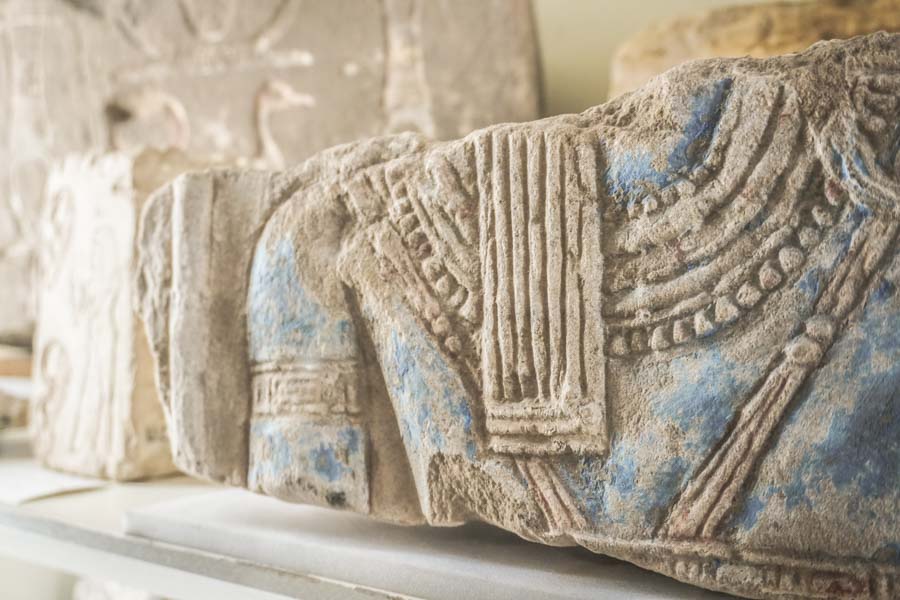 Not many people know about the Petrie Museum – the quirky museum of Ancient Egyptian and Sudanese archaeology tucked away in the bowels of UCL. Hell, we didn't even find out about it until a couple of years ago, but when we did, we realised we've been missing out on one of the coolest free places to visit in London.
Everyone else's loss is totally your gain – the museum might be small but the collection is mighty. You'll uncover all kinds of cool Egyptian artefacts (yes, there's even a Mummy – not to mention the oldest item of clothing in the world). You'll love it.
Natural History Museum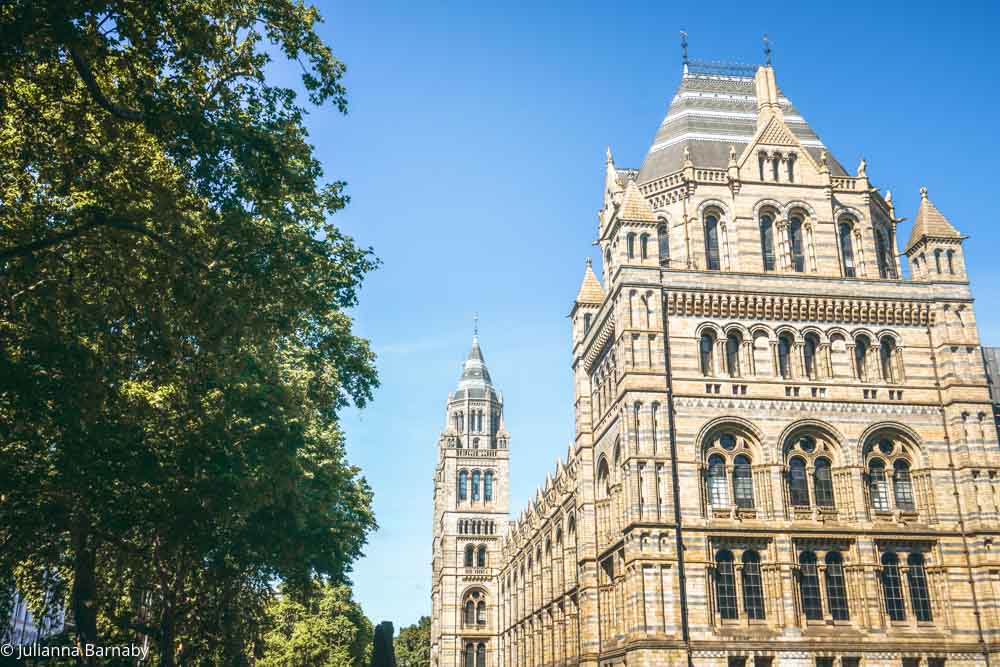 There are so many things we love about the capital, but the fact that pretty much all of the biggest galleries and museums are free is right up there with the best of them.
To put it quite simply, you HAVE to go to the Natural History Museum at least once while you're in London (no-one will judge you however many times you decide to go anyway).
Feast your eyes on the vast collection of artefacts in the museum's natural history, botanical, etymological and mineralogical (and many other "ogicals" we CBA to list) collections – it's one of the best museums of its kind worldwide.
Tate Britain
London isn't exactly struggling when it comes to free art galleries but IMHO (which isn't at all humble if we're honest), the Tate Britain is one of the best.
There's the spectacular building for starters – a grand affair with a central atrium that's guaranteed to make your jaw drop to the floor.
Sure, the architecture is great, but what we're really here for is the insane amount of art stuffed within the gallery's walls.
Gainsborough, Constable, Moore, Hepworth – the biggest names in British art over the centuries are all present and correct – there's a whole wing dedicated to Turner and even weird but wonderful William Blake gets a good look in too. Allow at least a couple of hours to do it justice.
Design Museum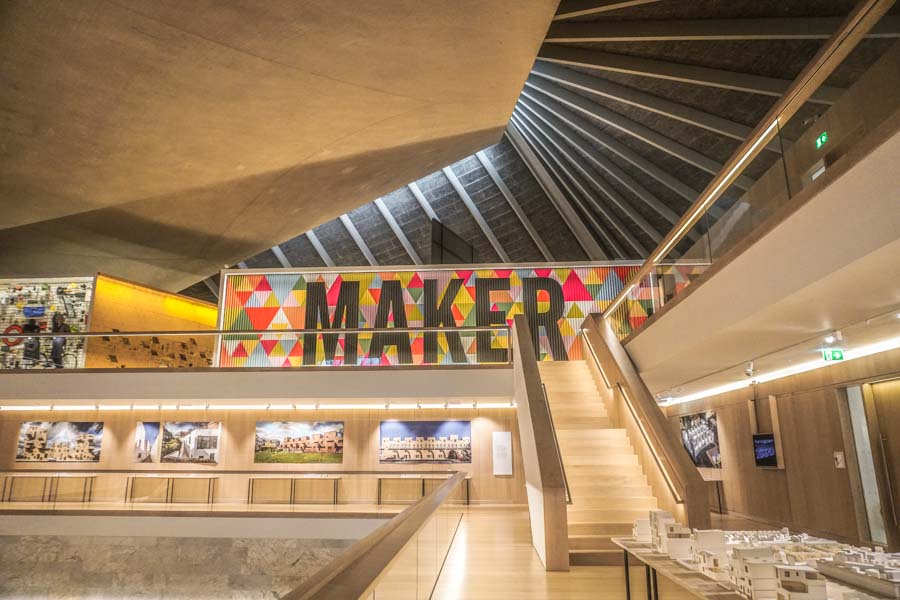 What makes good design?
That's the central question that sits at the heart of the Design Museum.
The museum has established itself as a temple of good design both in the exhibits and in the architecture itself – particularly since its move to a rather spectacular location on the edge of Holland Park a few years ago.
We'll admit, it took us by surprise how much we enjoyed strolling around the museum – particularly as it shines a spotlight on so much of the good design we take for granted in our day to day lives.
Free Activities in London
House of Vans Free Cinema
The House of Vans runs loads of cool events and workshops from its Waterloo location.
From skate school to live music nights – it's always worth checking out the event calendar to see what's going on.
It also just so happens to run a series of cinema nights that should go straight to the top of your list of top free things to do in London. Old-school action movies, feel good films – you name it, they show it.
No need to book, just check the schedule, turn up and watch.
Watch Films in the BFI Mediatheque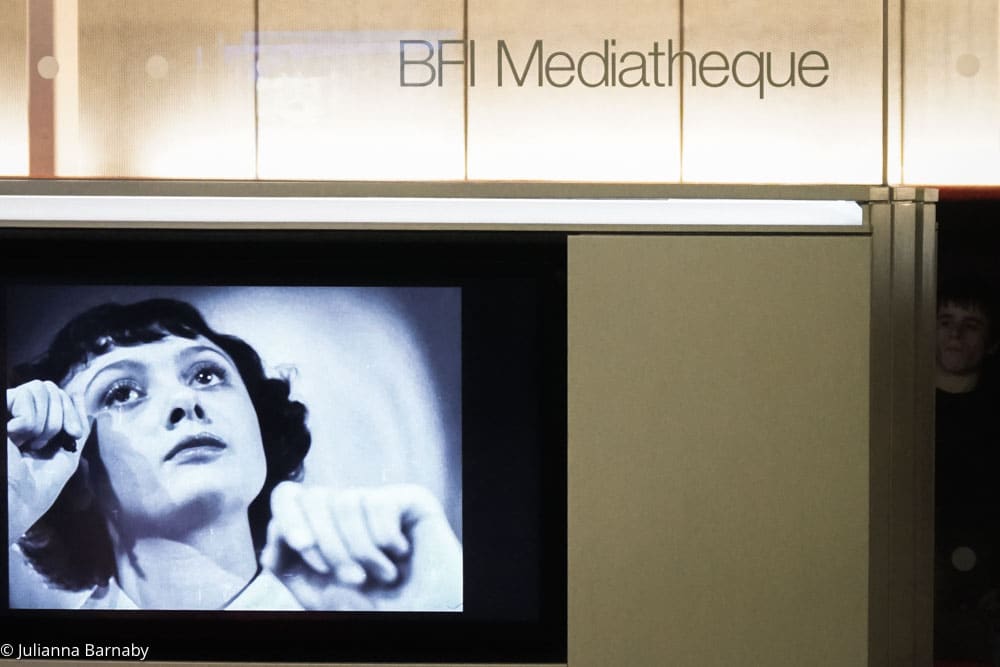 Central London is eye-wateringly expensive right? Wrong.
You can find fun free things to do in London, if you just know where to look.
Case in point? The BFI Mediatheque in the BFI South Bank.
How many times did we go into the BFI without knowing there's a cool little area where you can snuggle into your own private viewing booth and watch your way through the BFI's extensive film and TV archives?
Simply pick your programme (we went for vintage Wuthering Heights with Timothy Dalton as Heathcliff – phwoar), put on your headphones and settle in for the screening.
Listen to a Lecture at Gresham College
Tired of doing the same old same old? Who isn't. Widen your horizons and challenge your brain matter by attending one of Gresham College's cool London lectures.
The subjects are diverse – but bound together by the fact that they are delivered by some of the leading experts in their fields and are totally fascinating.
Forthcoming lectures include "Creativity: Can Computers Cut It?" and "Toothpaste, Custard and Chocolate – Mathematics gets Messy" – guaranteed to be more interesting than a night in front of the telly.
Lunchtime Concerts St Martin in the Fields
St Martin in the Fields sits at the corner of Trafalgar Square – more than just an imposing building, it's one of the city's musical hubs.
A constant stream of concerts grace the church's interior – including a series of cool free lunchtime concerts during weekdays.
Lunch and a bit of classical music? What could be more refined darling?
Places to Visit in London for Free: Parks & Walks
Green spaces in London are ten a penny (in fact, London has so many green spaces and trees that it falls within the UN definition of a forest – there's a fun little London fact for you) – but these ones really stand out.
See the Deer in Richmond Park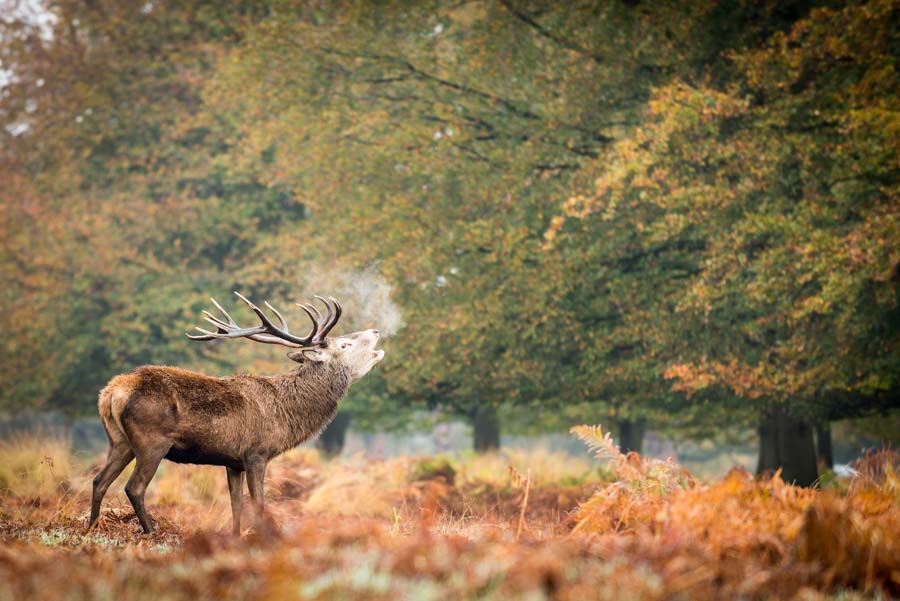 Yep, you heard us right – deer in a city park.
We use city loosely – Richmond is a little way out of the centre but there's no denying it's one of the prettiest parks in London.
Deer roam freely through the park, and it's perfect for a long walk – all adding to the sense that you could be in the middle of the countryside.
Head to the Royal Parks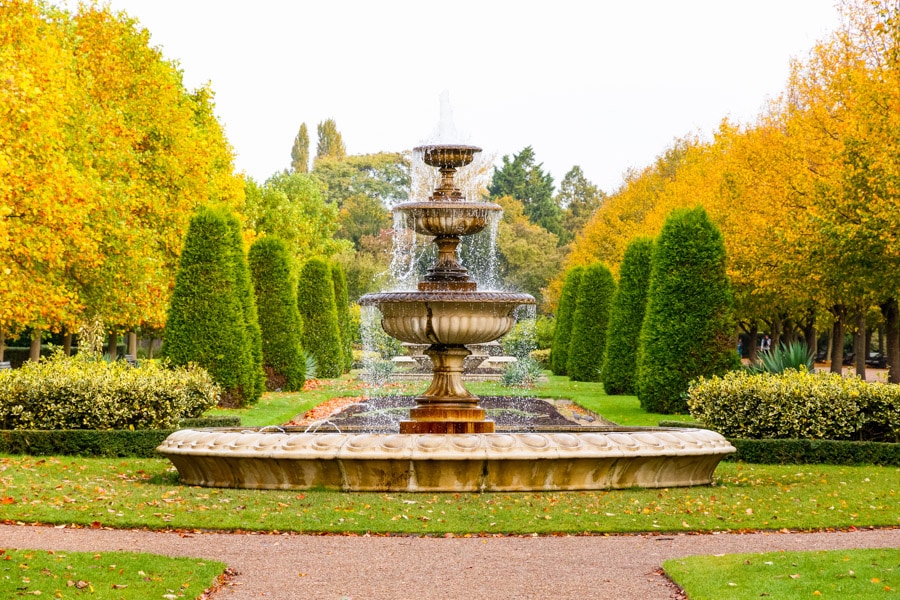 London is filled with Royal Parks – all of which are free to explore. Our favourites are Regent's and Greenwich, though all are brilliant places to spend a few hours immersing yourself in nature.
St Dunstan in the East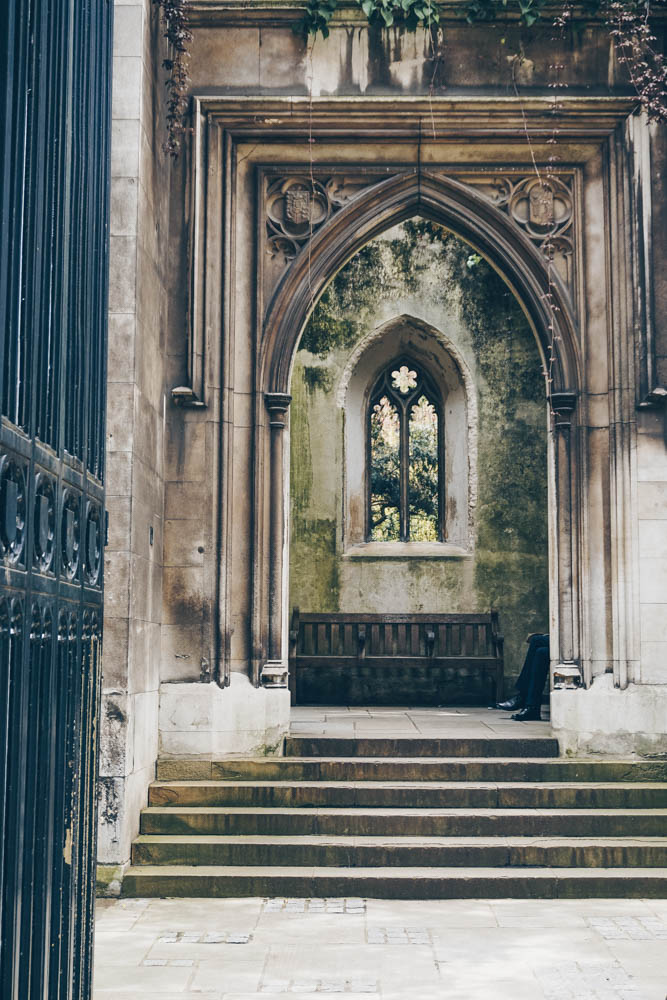 Despite being a beautiful London park, St Dunstan in the East manages to fly under many people's radar.
Set in the ruins of an abandoned church, this is one of our favourite spots to visit when we're in the Tower Hill area. Did we mention there are palm trees?
Read our full guide to St Dunstan here
See the Dinosaurs of Crystal Palace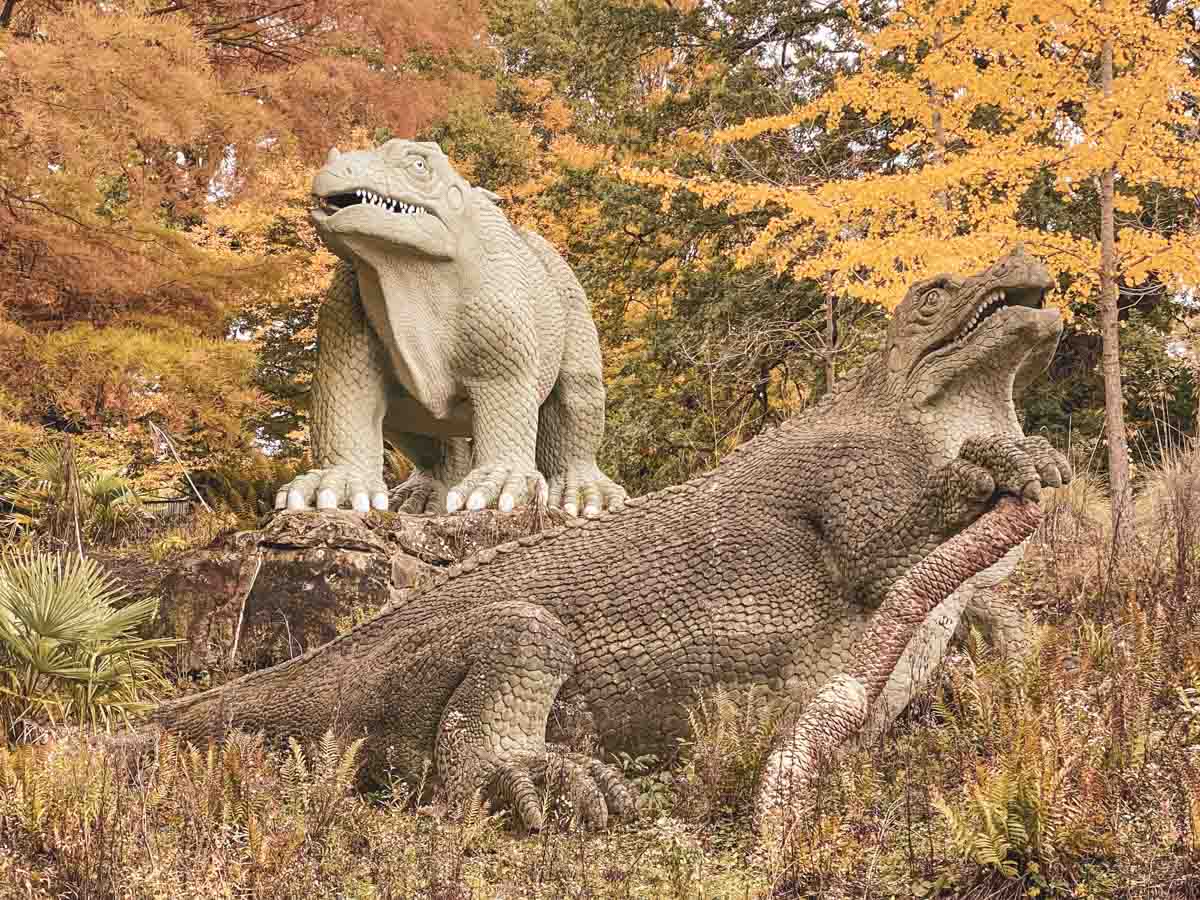 You can read all about the Crystal Palace dinosaurs – strolling around this park and peeking at the quirky dinos is one of our favourite free things to do in London.
These prehistoric sculptures were actually unveiled during the Victorian era, and have since been a popular part of this London park.
Hampstead Heath
Hampstead Heath is a popular walking spot in London… and for good reason. Who knew London was so leafy and green?
When we first stumbled across the heath as kids (far too many years ago than we would love to admit), we were in awe of the beautiful sights – particularly the ones from Hampstead Pergola.
Walk the Thames Path
Walking the Thames Path is one of the best ways to view the top London landmarks in one swoop.
The route is actually 80 miles long, though you can just tackle the middle section (from Greenwich to Southbank if you prefer).
The shorter route can be easily completed in an afternoon and will allow you to view Greenwich Park, Tower Bridge, The Tower of London, and Millennium Bridge a little bit further down the Thames.
Walk the Waterways in Little Venice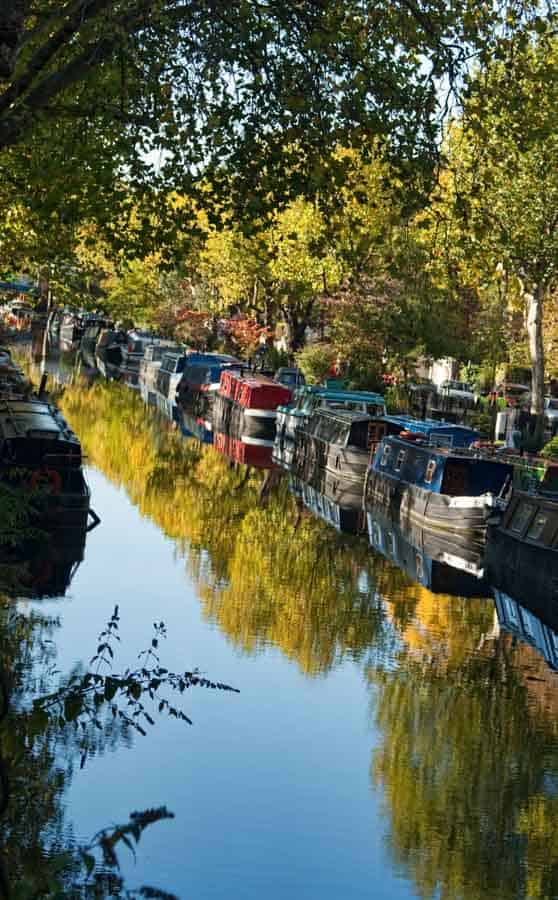 We adore Little Venice. Nestled between the Grand Union Canal and Regent's Canal, the area is filled with cute cafes, colourful boats, and even a Puppet Theatre barge.
Even on the greyest London days, this little strip of Italy is there to brighten up the capital.
Visit Thames Barrier Park
Behind the Royal Docks in Newham, Thames Barrier Park is a pretty riverside spot with plenty to see and do. From basketball courts to a secluded pavilion, bring a picnic and spend an hour or two here.
Visit London's Gorgeous Forests and Woodlands
Did you know that London is technically a forest? If you didn't, now you do.
It's no wonder, then, that the capital is bursting with brilliant woodland walks – we love Selsdon Wood Nature Reserve.
Read our guide to London's woodland walks
Practical Tips for Exploring London for Free
What Can You Do in London With No Money?
So much. We love any of the ideas in this guide.

London's transport system is extensive but unfortunately, it's also quite expensive. Luckily for you London is a very walkable city – if you're trying to keep costs down and you stick to the centre, you can walk between most destinations.

Eating out adds up – but there are so many cool street food markets that have sprung up all over the city where you can get a delicious meal at a fraction of the cost of a restaurant dinner.
Things like coffees can cost quite a bit – bring a thermos with your coffee and save yourself some money. You should really carry a refillable water bottle around with you anyway because saving the planet is so cool, but consider the fact that you'll save money if that's not enough motivation.
Free Things to do in London: Map
Love this? Save and share on Pinterest!