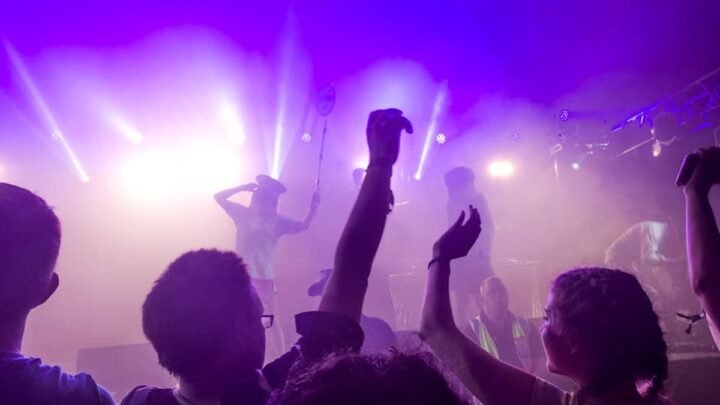 Ready to discover the best festivals in London 2023? Don your glitter and your fanciest wellies, these are the hottest events on this year's line-up.
London music festivals are some of the best in the world. As Londoners, we're privileged to be able to enjoy all the multi-day joy of a great festival right on our doorsteps. No tents, minimal mud, and dream headliners, that's London festivals.
And they're back for 2023! From grime to house to the poppiest pop, London's summer festival calendar has something to offer everyone.
So, here's our guide to the best London festivals this year…
Best London Festivals
Pub in the Park
Wimbledon 12th – 14th May
Dulwich 9th -11th June
Chiswick 1st – 3rd September
TV Chef Tom Kerridge's festival, Pub in the Park, returns again, this time with multiple dates and locations around the capital.
The festival is a celebration of excellent food and great music. After all, what pairs better with great food than the poppiest of tunes?
Tinie Tepah, Bananarama, Clean Bandit, Ronan Keeting and Gabrielle are just a few of the names on the musical side of things. When it comes to the kitchen you can eat things from Simon Rimmer, Ainsley Harriot and Si King of the Hairy Bikers are all cooking up a storm.
So, good move, Beautiful People!
Gala Festival
Peckham Rye
26nd – 28th May
This South London summer festival is just what the doctor ordered if you want to forget about the past couple of years and dance.
Music at Gala will mostly be house and disco, with a smattering of other party tunes to keep things interesting. Announced acts include A Guy Called Gerald, Courtesy, and Bradley Zero, amongst a fair few others.
Last year also saw the festival accompanied by food and drink from local Peckham bars and eateries, and hopefully this year the sun will be shining on the Rye all weekend!
NTS One Day
Burgess Park
27th May
For the first time ever, and in a very exciting move, London's best underground radio station has decided to throw a day festival and do what they do best, live.
NTS One Day will kick off the festival season with it's late may date. JPEGMAFIA have been announced to headline but the rest of the acts are still TBC.
If you're a fan of NTS or of underground music more generally, this is one you need to have on your radar.
Watch this space for more information
Wide Awake Festival
Brockwell Park
27th May
Brockwell Park's packed-out festival season kicks off with a newcomer to the scene. Wide Awake festival bills itself as having a bit of everything, so we assume it'll be a good one for people that exist in a group of friends that can never decide what to do.
Caroline Polacheck, Butch Casidy, Osees and Shygirl are just a few of the names on the packed out day-long schedule.
Cross The Tracks
Brockwell Park
28th May
Tickets from £10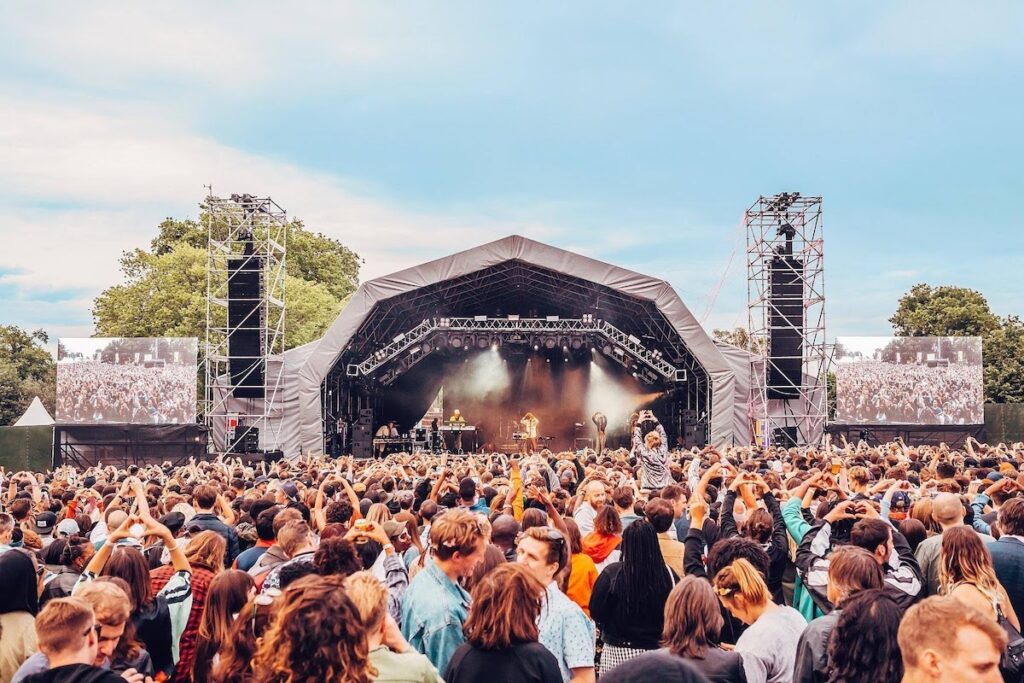 A brilliant Brockwell Park festival, Cross the Tracks offers funk jazz, soul, and great food in Brixton's best green space. This year the festival returns earlier than last year's September offering – so grab tickets while you can and prepare to feel completely rejuvenated.
Masego, Kelis and Alfa Mist are all on the bill, along with around 40 street food stalls, a creative market, and a whole slew of craft beer breweries from the capital and beyond.
Assuming the sun shines, this is going to be one of the most relaxing days out possible in South London this Summer.
City Splash
Brockwell Park
29th May
Yep you read that correctly. Another festival at Brockwell Park, and another to happen within a few days of each other.
City Splash will be occupying the calendar slot on bank holiday Monday and if you've got enough energy after Wide Awake to head back here you'll find a decent festival waiting for you.
Chronixx, Koffee, Shenseea, and Skillibeng are headlining the bonanza of reggae, afrobeats, dancehall and general Afro-Caribbean culture with what is sure to turn out to be some hella positive vibes.
Mighty Hoopla
Brockwell Park
3rd + 4th June
If you love pop, you'll love Mighty Hoopla. This is London's biggest pop festival, beloved by the LGBTQ+ community in particular, and 2023's event is set to be one of the most fabulous yet.
The lineup includes none other than Kelly Rowland, Jamelia, and Natasha Beddingfield, amongst many others (both pop stars and drag queens).
The all-day event is another Brockwell Park festival. Mighty Hoopla will be taking over the hilly park on June 3rd and 4th, so you can get some great views of London while dancing to nostalgic pop.
Hampton Court Palace Festival
Hampton Court Palace
8th – 17th June
A London music festival at a 16th-century palace? Don't mind if we do.
Kaiser Chiefs, Rick Astley and Grace Kelly are all playing this year, which should give you an idea of the relaxed pace of this palace park event.
Think gazebos, picnics and champagne cocktails and you'll have the vibe of Hampton Court Palace Festival 2023 pretty much pinned down.
Christine and Queens' Meltdown Festival
Southbank Centre
9th – 18th June
One of the festivals we're most excited for this year is South Bank's Meltdown. The annual festival sees a fresh curator each year, with previous collaborators including everyone from David Bowie to M.I.A.
The line up this year hasn't been announced yet, but will include artists that have influenced Christine and the Queens musical journey, and artists that continue to influence them.
Windrush Festival
Crystal Palace Park
25thJune
Windrush is a festival of real vibes, celebrating the music, art and culture of the Caribbean as it exists in London.
Visitors to the festival will be able to explore what various black communities from London and the wider UK have to offer as they showcase what makes them unique through musical performance, murals, and food.
This is a grassroots festival built around empowerment, and it's one you shouldn't miss. It's a particularly excellent choice for a family day out, too, so don't let the kids hold you back from heading to Windrush this year.
Wireless
Finsbury Park
7th – 9th of July
This London music festival is a showcase of the best in hip-hop and grime, in the ground surroundings of Finsbury Park.
Previous years saw the likes of Skepta, Future, and Migos headline Wireless, with a huge list of additional artists playing across the three-day festival. The 2023 lineup features names like Lil Yachty, Lucki and K-Trap.
Snap up your tickets quickly as soon as they are released, as although this is a late summer London festival offering it tends to sell out fast.
EXODUS
Location TBA
8th – 9th July
Fabric are making history this year with their first ever music festival. The announcement is that there will be an outdoor festival at an undisclosed location somewhere near/in London. Sounds like a throwback to the raves of the old days.
Skee Mask, Ash Lauryn and Anna Wall are just a few of the names on the lineup for Saturday while Sunday sees Hush, Ross from Friends, and Tapefeed to name a few.
If you're a regular patron of the club, expect this to be the highlight of your summer.
Kew the Music
Kew Gardens
13th – 16th July
Nestled in the leafy grounds of Kew Gardens, this Richmond festival might just be the prettiest on the calendar.
The line up contains plenty of equally impressive acts: The Human League, Jack Savoretti, and Jools Holland, among plenty of other household names.
Bring a picnic – or grab something inside at the festival, and settle in for an afternoon of chilled-out vibes.
Kaleidoscope
Alexandra Palace Park
15th July
Kaleidoscope is a multi-arts one-day festival at London's Alexandra Palace this summer.
This year's lineup has finally been revealed – and it's a good'un. The likes of Hot Chip, George Fitzgerald will all be performing alongside Nina Conti and Joe Lycette.
The eagle-eyed amongst you will have noticed those aren't all musical acts. That's because 'multi-arts' means that this summer festival includes comedy, literature, and more.
Plus, as it's at Alexandra Palace it'll all be experienced with a side of amazing London views.
Junction 2
Boston Manor Park
21st + 22nd July
Londoners are going to have some tough decisions to make this year, as it looks like a lot of the festivals are taking place over the same weekends.
It should be an easy enough decision if you're a techno lover, though. You'll be choosing Junction 2 at Boston Manor Park
This year, the likes of Ben UFO, B.Love, and Daphnee will be playing their tunes, so expect a night out like no other. Partially because it goes on all weekend, from midday onwards.
British Summer Time
Hyde Park
Dates throughout July
A star-studded lineup awaits you at British Summer Time Festival throughout July. Situated in leafy Hyde Park, there's no better way to let loose in Central London.
The entire range of full-feature concerts are yet to be announced but the likes of Pink, Billy Joel, Take That, and Guns 'n' Roses are some of the big names already on the bill. Tickets are selling out fast, so make sure you keep checking back to see what else has been released.
Body Movements
Hackney Wick
29th July
Celebrating queer and trans dance music, Body Movements is a multi-venue London day festival taking place across the capital this Summer.
Venues and lineup are yet to be announced but they usually pull some good names from the scene.
There'll also be plenty of afterparties for you to get involved with, if partying until late into the evening sounds like a bit of you.
South Facing Festival
Crystal Palace Park
28th July – 13th August
This London music festival was brand-spanking new for 2021, and ran throughout most of the weekends in August, kicking up a storm the following year in 2022. It looks likely that it'll be the same format for 2023.
South Facing will be particularly up your street if you're of an age to clearly remember the early 2000s (aka still totally very young), previous headliners included The Streets, Dizzee Rascal, Sleaford Mods, and Supergrass.
This year sees Noel Gallagher's High Flying Birds, Rudimental, and Craig David to name a few.
We're thinking that the festival will once again be held at Crystal Palace Bowl, so you can explore the gorgeous Crystal Palace Park (including the dinosaurs, which should never be passed up) and the wonders of South London while you're waiting for doors.
51st State Festival
Copthall Playing Fields
5th August
Okay, we hear you. Where are the Copthall Playing Fields?
It's actually in Barnet, and the fact that Barnet is barely in London means there's plenty of room at this one day London festival for dancing (yes, it is in London, it's even on the tube!).
You'll need the room too, given that 51st State is a 100% dance festival. This year's lineup is still TBA but, previous headliners have included The Brand New Heavies, Jocelyn Brown, Alison Limerick, Hannah Wants, Dimitri From Paris, Jazzie B OBE, and more.
All Points East
Victoria Park
18th – 25th August
This East London music festival has been running for just six years but is already a much-anticipated event. And you'll be glad to know that the event is returning to Victoria Park in August of 2023.
Run by the people behind Coachella, All Points East is a reliably great time. And Victoria Park is a festival hotspot in itself for Londoners who have been partying there for several long weekends every summer for years.
So, we'll all be relieved to be back this August to catch The Strokes, Hot Wax, and Stormzy
The rest of the lineup is equally as brilliant, from the likes of the Yeah Yeah Yeahs to Angel Olsen making an appearance.
Hospitality in the Woods
Beckenham Place Park
19th August
As drum and bass festivals go you don't get much more lit than Hospitality in the Woods. The one-day festival is run by the legendary Hospital Records who've been instrumental in building the London scene over the years. No surprise that they know what they're doing when it comes to throwing a party then…
DJs will do their thing across five stages throughout the woods of Beckenham Place Park with all sorts of pop-up bars and eateries to keep you going right through the day. As for the lineup? A tour de force of the genre's biggest names: Netsky, High Contrast, A.M.C Calibre and Roni Size are just the tip of the iceberg.
Field Day
Victoria Park
19th August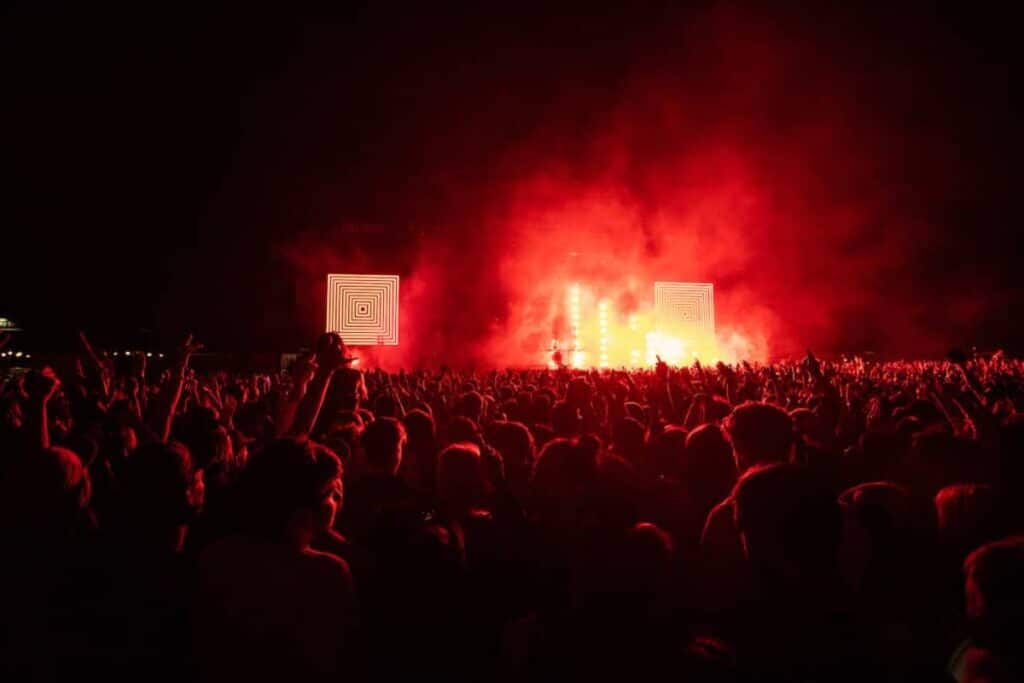 Field Day is, and we cannot stress this enough, an iconic London festival.
It all started in 2007, when Foals and The Mystery Jets headlined and everyone's trousers were still way too tight.
Thankfully, the trousers are looser nowadays… and this year, the festival is celebrating its 16 year anniversary. And what better way to celebrate than with Bonobo and Aphex Twin headlining Victoria Park?
If that wasn't enough, the likes of Mount Kimbie and SBTRKT will be joining them. It looks like August 2023 is going to be one to remember.
We Are FSTVL
Damyns Hall Aerodrome, Essex
25th + 27th August
We Are FSTVL is one of London's biggest summer electronic music festivals – though it's moved to Essex for the last couple of years. Trust us when we say that it's well worth the venture outside of the capital.
The lineup is full of big names from the Prodigy to Annie Mac, and Danny Howard to Andy C, there's heaps to look forward to with this one.
Soultown Festival
Croydon Road Rec Ground, Beckenham
2nd + 3rd September
Bringing some smoooothness to the fringes of the capital, Soultown Festival is one of our most highly-anticipated festivals this year. And with UB40, Sister Sledge and the Lighthouse Family all on the line up, is it any wonder why?
Croydon Road Rec Ground will be transformed into a festival hub, so get ready for a weekend of buttery-smooth sounds.
Lovebox
Gunnersbury Park
Dates TBD
If you're a London festival-goer, you've been to Lovebox.
Originally a club night that ran through the early 2000s, this festival has been held everywhere from Victoria Park to Clapham Common. Most recently, it was at Gunnersbury Park, and previous year's offerings have seen the likes of Chance the Rapper and Solange take to the stage.
Like the organisers for plenty of other London music festivals, Lovebox are remaining tight-lipped about 2023.
You can sign up to a mailing list on the Lovebox website if you want to keep up to date, but it seems likely they're waiting to make sure the 2023 event will be able to go ahead without any rescheduling or other mishaps before they let the cat out of the bag.
---
There we have it – the best London festivals 2023. Which ones will you be attending?
London's Music Festivals: Practical Tips
Check the guidelines before you go. Some festivals will allow you to come and go, others you'll not be permitted to leave and return again, some you can bring booze, others not. It's a minefield. Best to know where you stand.
Book ahead of course. Tickets fly off the shelves for these things. There's not much point in turning up without one.
Check for group tickets. Some festivals offer them and you can make a good saving for you and the gang.
Pray for good weather!
Map of London's Music Festivals
Looking for More Things to do in London this Summer?