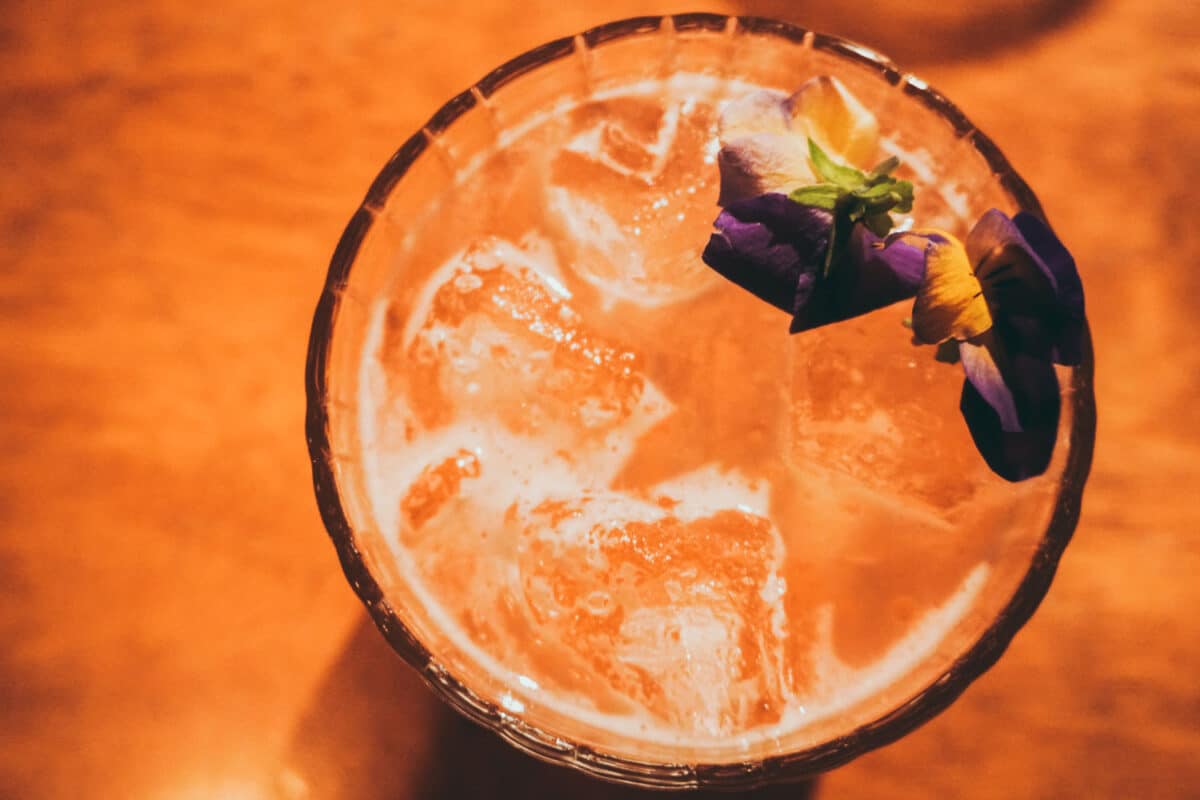 Looking for the best bars in Notting Hill? You've come to the right place – here's where to booze in the most charming part of West London.
The colourful streets may look pretty bereft of drinking spots at first glance, but know where to look and you'll discover Notting Hill's best bars.
From cocktail covens to gin-drenched hangouts, these are the Ladbroke Grove and Notting Hill bars you shouldn't miss.
The Best Bars in Notting Hill
Beach Blanket Babylon
OTT elegance with a dash of fun is the name of the game at long-timer Beach Blanket Babylon.
It's no accident that Beach Blanket Babylon made a name for itself as one of the best bars in Notting Hill as soon as it opened way back in 1990 – it's still going strong decades later, charming drinkers with its quirky blend of lurid and lavish and canny cocktail list.
Expect more gilt than you can shake a stick at, plush velvet and their legendary Pornstar Martinis (don't knock it 'till you've tried it).
Trailer Happiness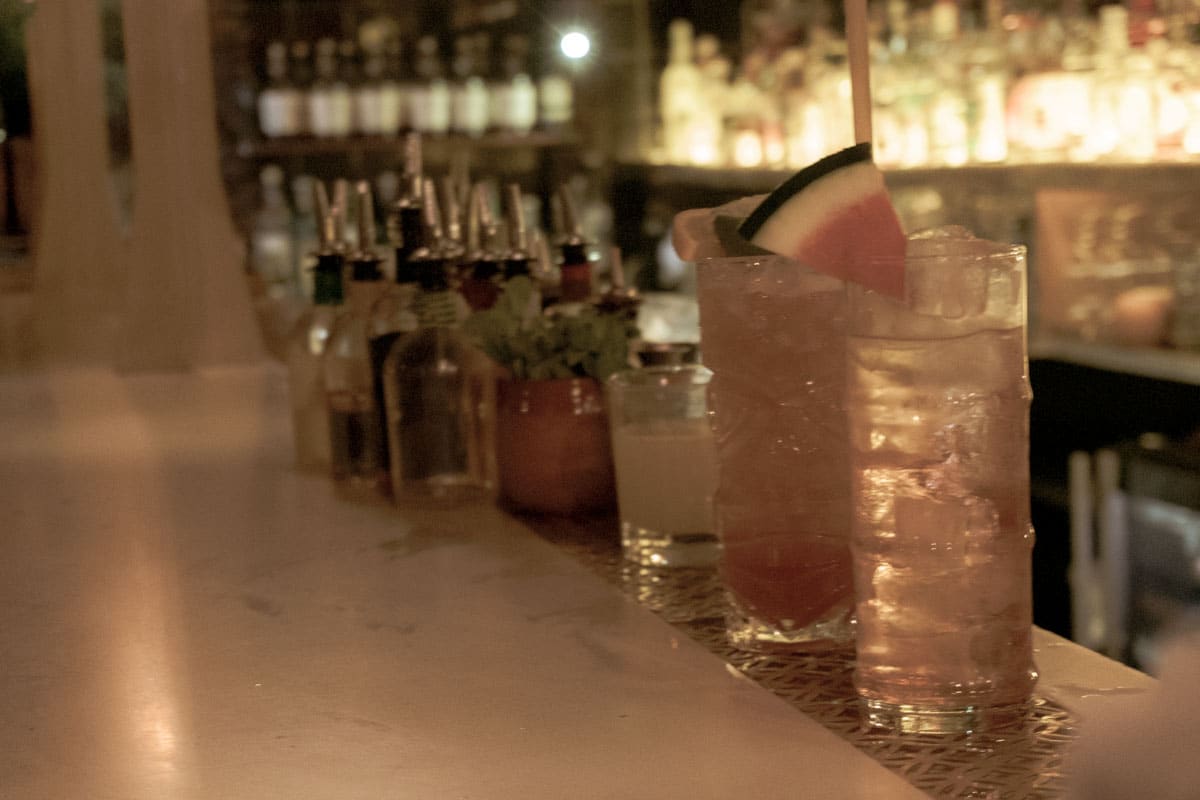 It's a fine line between the kind of gloriously kitsch tiki bar that gets it right and the cringe hangouts you wouldn't want to be seen dead in. Safe to say Portobello Road bar Trailer Happiness sits firmly on the right side of the scale.
Think of it as the drinking den personification as a loud Hawaiian shirt – brash, colourful and totally lovable.
Luckily, the cocktails are also banging. Go for the Supersonic Tiki Tonic – with Bacardi Carta Blanca, watermelon and cucumber shrub, St Germain liqueur and tonic for a refreshing sip or the killer sharing cocktail Zombie – so strong it comes with its very own warning.
Find out more about Trailer Happiness with this cool video from owner Sly Augustin.
The Hatch
The Notting Hill Arts Club has been a mainstay of the area's live music scene for quite a while now, but 2020 shook all that up. So what did they do in response?
They opened new Notting Hill coffee and drinks spot The Hatch serving Climpson coffee during the day and evening cocktails alongside a line up of socially-distanced outdoor gigs in the venue's entrance. It's fast becoming a local favourite and is a great way to support the venue during this rollercoaster year.
Portobello Star
Another favourite in the Portobello Road bar lineup, the Portobello Star has been luring in the punters since the heady old days of the 18th century.
Safe to say the drinks on offer have changed since then – but the quirky appeal of this fun boozer has not. The central Notting Hill location has established it as a local favourite with live DJs at the weekends to get the party started.
The cocktail list puts a twist on old favourites – try the Smoked Old Fashioned for something a bit different.
The Little Yellow Door
The concept behind The Little Yellow Door is simple – a fictional flatshare where an uber-talented lineup of flatties host some of the best supper clubs, cocktails and boozy brunches in town.
No surprises then that this spot is all about the great (sometimes a bit raucous) vibes – it's the kind of bar you go for one drink and end up propping up the table at the end of the night with a bunch of new-found mates.
The Saturday Brunch (£19.50 for bottomless Prosecco or punch) is pretty legendary.
The Resting Room
It would be rather remiss if Portobello Road's gin hotel The Distillery didn't pack a good bar under its roof – but lucky for the punters, it has two: The Resting Room and Malt Floor.
The Resting Room is our pick – as the name suggests, it's a relaxed all-day stop where you can pick up a fantastic cocktail in a stylish setting.
Don't let the laid back vibe fool you either – the cocktails are delicious and extend beyond the hotel's signature spirit for the non-gin drinkers in the room.
The Henderson Bar
It can be a tough gig to find Notting Hill Gate bars that make the cut – that's if you don't know about The Henderson Bar tucked away at the bottom of the swish Laslett Hotel.
Inside, the decor is Mad-Men chic and quiet enough for a relaxed date or catch up with friends. In the warmer months, the smart-tiled terrace is perfect for a spot of people-watching over one of their classic cocktails.
The Act
Camp, kitsch and cocktails are the three words we would use to describe The Act.
Fair warning: If it is quiet drinks you're after, you will not find them here. However, if you're in the mood for an all-out party with a bunch of theatre kids, head there ASAP for hours of singalongs and dancing.
With all themed bars, gimmicky drinks are a risk – but this is not the case here. Musical-themed drinks are on the menu, as well as drinks named after musical children for those who do not want to booze (we'll take the Matilda, thanks).
Also on the menu are Indian small plates and a decent selection of wines. Overall, one of the best bars Notting Hill boasts that would suit a special occasion over quiet mid-week drinks.
Caia
Will we ever stop raving about Caia, one of the hottest new places to drink in Notting Hill? No, probably not.
This wine bar and restaurant is one of the coolest places to guzzle a bottle or two with friends. And, if you don't fancy a meal (though their open-fire menu is divine), you should head to the music room downstairs for a cosy tête-à-tête as soft jazz provides a soundtrack.
Or, if you're serious about wine, opt for a seat in the small wine room that boasts floor to ceiling displays of bottles. Either way, you'll want to return to Caia time and time again.
Franklin's Wine
Where to go for chilled out drinks in Notting Hill? We've got you. Franklin's Wine bar often goes under the radar – but if you know, you know. This sleek Notting Hill bar is the place to go if wine is your vice. And it certainly is ours.
It's lowkey and casual, and that's why we love it. Head here for a natter with the in-house sommeliers and find your favourite bottle, or swing by for a midday Franklin Fizz and a cheese board to share.
Either way, you won't be leaving empty-handed.
Notting Hill Bars: Map
Notting Hill Bars: Discover More Notting Hill Guides